At-home facial tools sound interesting and fun to use. Though some may consider face devices to be a marketing gimmick, they do improve your skin care regimen and are efficient at tackling skin conditions. They may not deliver the same results as aesthetic procedures, but their benefits are undeniable. We have the best picks for you if you're hopping onto the facial tools craze!
13 Best

Facial Tools

That Will Upgrade Your Beauty Routine 
You don't need to consult with the Netflix reality show Skin Decision's Nurse Jamie for revitalised skin. We've rounded up the best facial tools to step up your usual skincare routine. From cutting-edge facial toning devices to centuries-old face sculpting techniques, here are some of the best tools for a lifted face.
Contouring Massage Roller
If "self-care" is your mantra, you should invest in a contouring massage roller. This face massager lifts, sculpts and relaxes your face and neck. Glide this massage roller around your face and beneath your eyes to stimulate facial muscles and increase circulation. Say goodbye to sagging skin!
Cryo Facial Freeze Tools
Rubbing frozen spoons on your eyes is so last season, darling. A cryo facial freeze tool gadget should be in every modern beauty junkie's beauty arsenal. Simply put these beauty tools in the freezer before bed for the ultimate jolt of blood-circulating cold. Then, grab them in the morning to soothe your puffy eyes and diminish undereye circles.
Derma Roller (Microneedling Tool)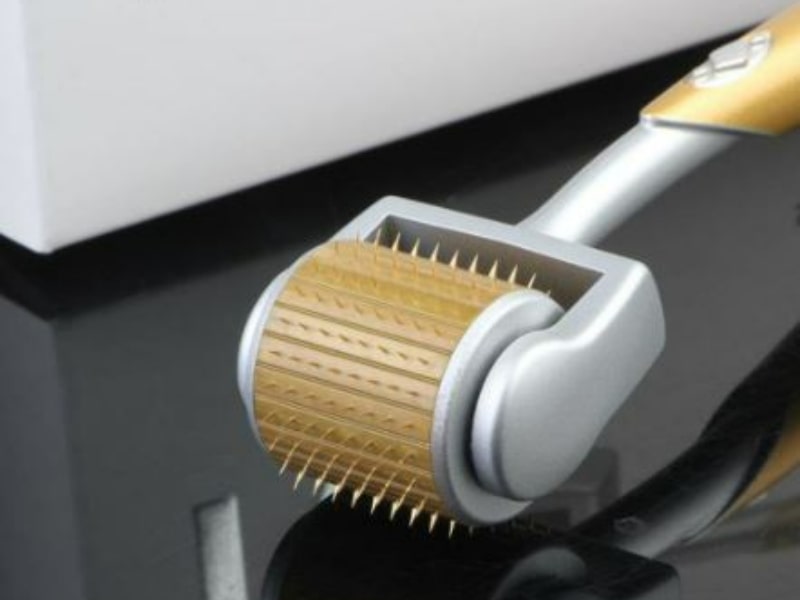 A derma roller is one of the best facial tools for revitalised skin. It's a milder form of microneedling in which the skin is pierced with small needles to stimulate collagen production, smooth uneven skin texture, minimise hyperpigmentation, and fade signs of ageing. It also helps your skincare products absorb better into your skin, boosting their effectiveness.
Dermapore Pore Extractor/ Blackhead Remover Vacuum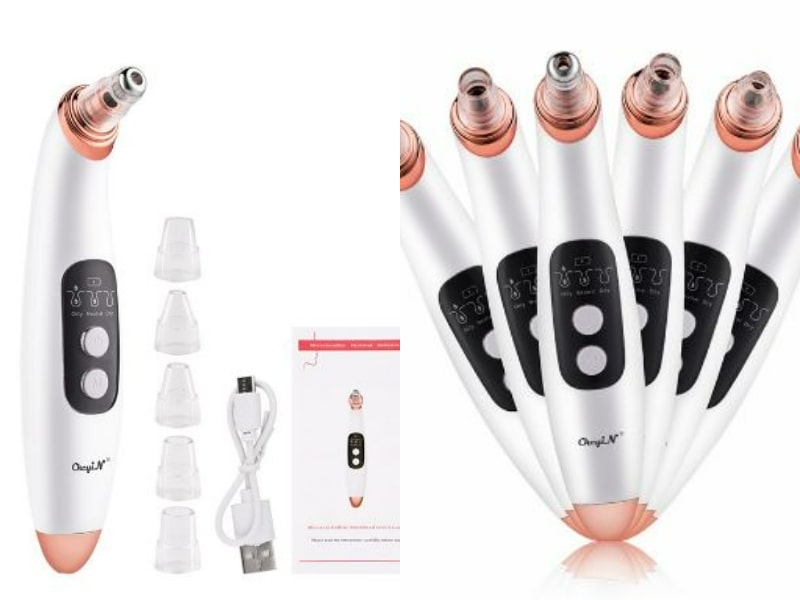 Do you use your fingers to squeeze your pores? Put them down because you're only making it worse! A dermapore extractor, or blackhead remover vacuum, is a must-have facial tool for unclogging pores. Push the device lightly across your face, and the pulsations effectively and gently suck out impurities from your pores. It has three suction levels to help you clear up your skin without injuring it.
Facial Cleansing Device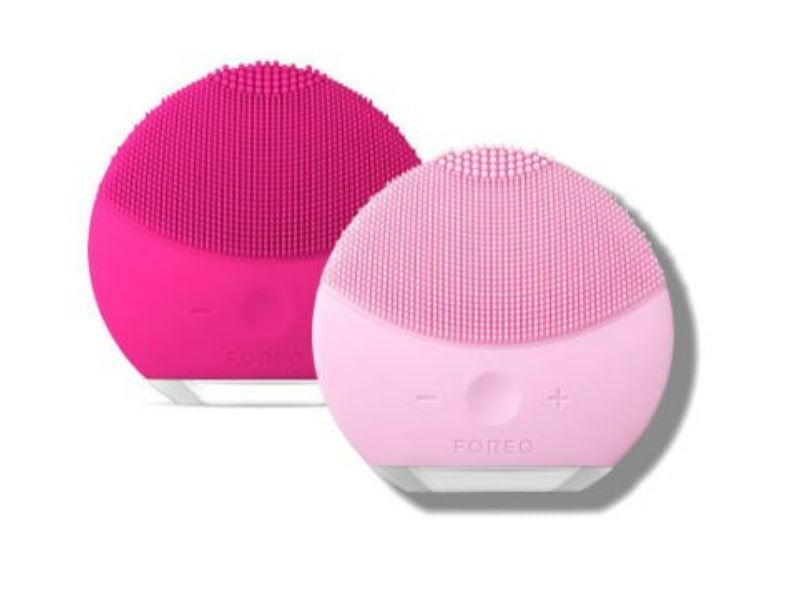 With a  facial cleansing device like Foreo, you can lift away dirt and grime from your face in just one minute. Foreo's bacteria-repelling silicone bristles eliminate impurities from pores without aggressive scrubbing. This electronic facial cleansing brush provides deep yet gentle cleansing and leaves the skin feeling smoother and softer. It's splurge-worthy as it lasts for a long time!
Facial Hair Removal Laser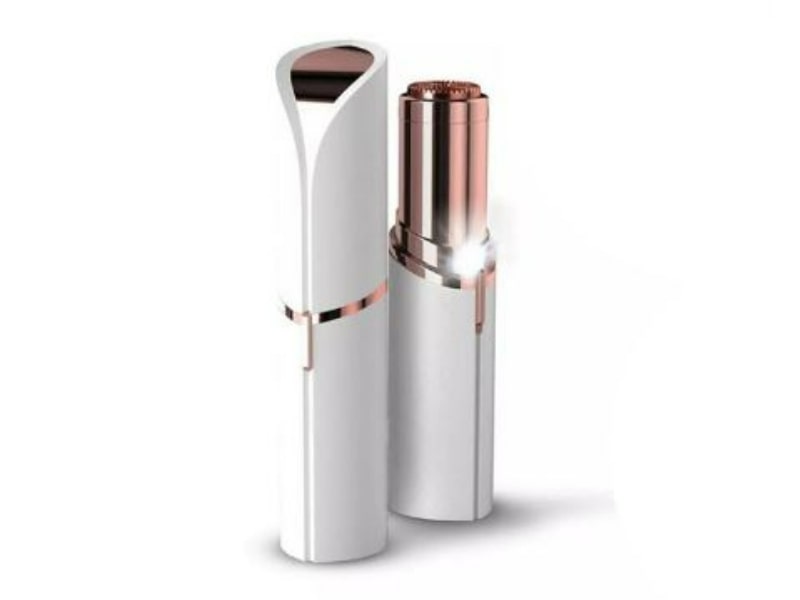 This battery-operated hair removal laser tool can simply glide over super fine hair or hard-to-reach areas like eyebrows and upper lips, so you can achieve a flawless makeup look. It's painless, cheaper, and easier than professional hair removal sessions. It's also portable, small, and easy to travel with. Plus, it's gentle on all skin types and ideal for everyone.
Facial Steamer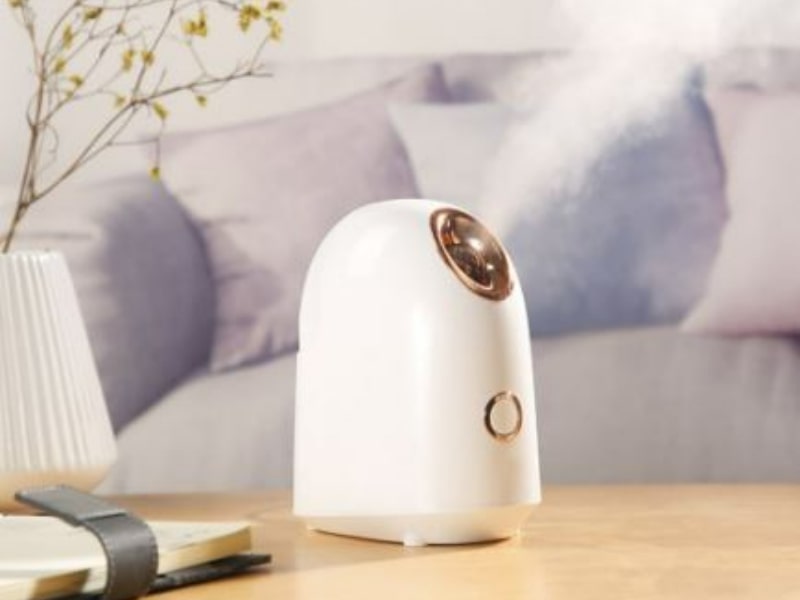 A facial steamer is among the best facial tools for at-home spa-like facials. It helps to decongest pores, enhance blood circulation, and allow deeper absorption of skincare products. Steam your face after washing it (and before exfoliation), followed by your favourite toner, serum, and moisturiser.
Gua Sha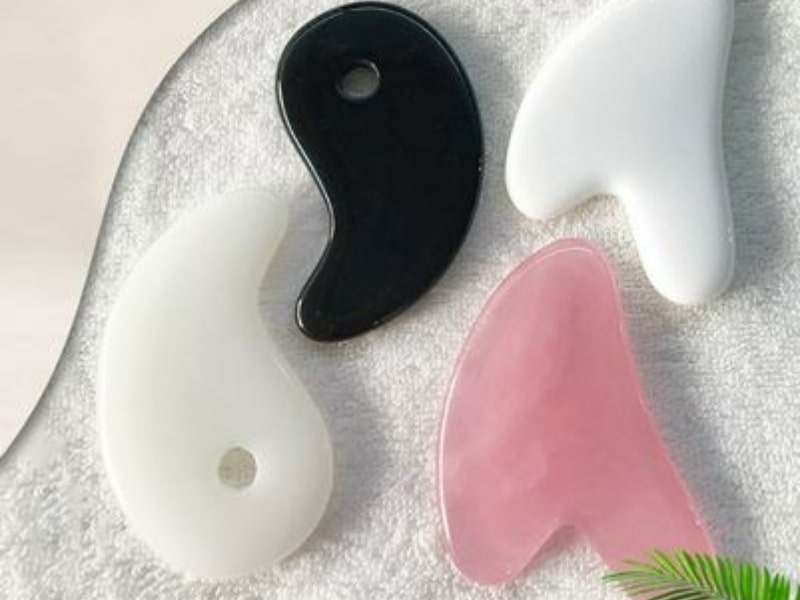 Gua sha is said to increase blood flow, drain the lymphatic system, and tone complexions. It became one of TikTok's viral facial tools during the rise of the COVID-19 pandemic. It also helps define your face and jawline while also relaxing your facial muscles. You can get authentic rose quartz or jade gua sha for long-lasting use. Plus, it's just so Instagrammable.
Related: Gua Sha 101: Everything You Need To Know About The Skincare Tool
Jade Roller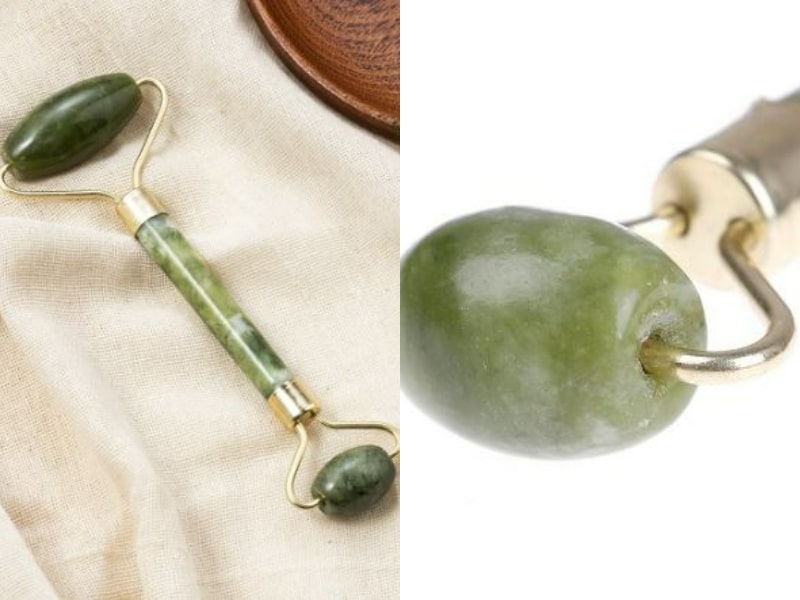 Who needs Botox when you can get cheekbone-defining jade rollers for a lot less? A jade roller can help reduce signs of ageing, dark circles, and improve blood circulation. Simply place it in the fridge for about an hour before gliding it across your face. It immediately depuffs your face and makes your skin appear more alive and brighter. You can relax and treat yourself right at home rather than spending hundreds of Ringgits at a spa.
LED Face Mask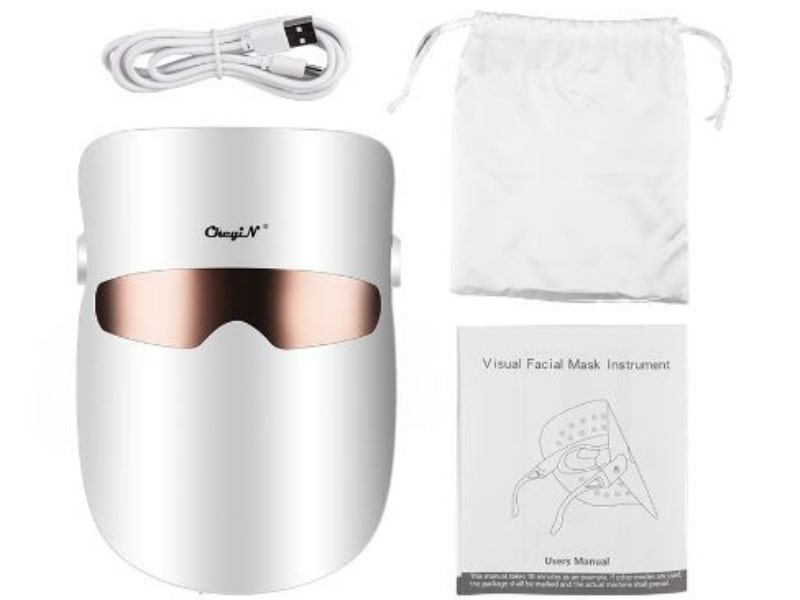 You'll feel super fancy if you have an LED face mask at home. This futuristic-looking LED mask is a facial tool that uses light wavelengths to penetrate your skin. It combines red and blue lights to target ageing signs and acne-causing bacteria. All you must do is sit back, relax, and let the LED lights do their thing.
Peach Fuzz Removal Tool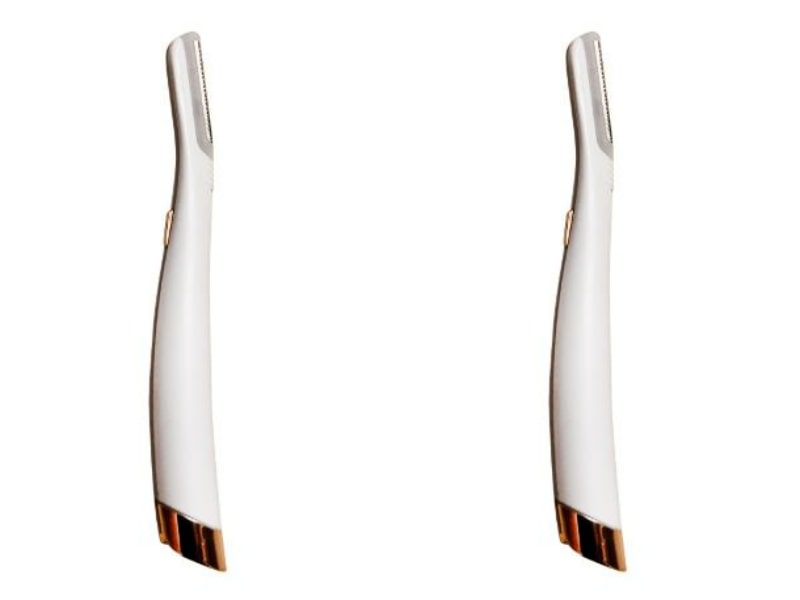 The secret to achieving baby-smooth skin is a peach fuzz removal tool or derma planning tool. The fine blade removes peach fuzz softly and protects your skin from cuts. This skin tool also exfoliates dead skin to reveal brighter and softer skin, thus allowing makeup to be applied more evenly.  By the end of it all, your skin will look flawless after putting foundation on.
Silicone Face Brush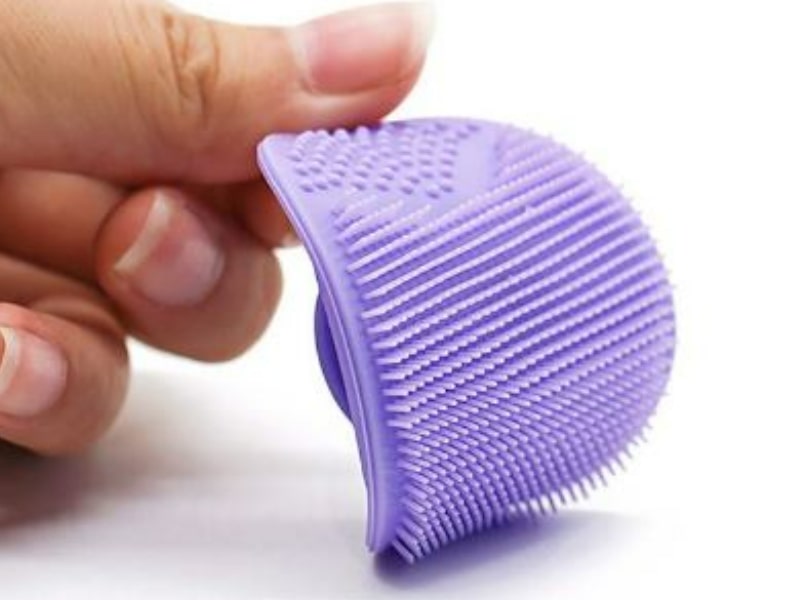 A silicone face brush is a facial tool that helps with stripping all remaining makeup. Its silicone bristles boost the effectiveness of your daily cleanser with gentle exfoliation. It also dries quickly, which prevents germs and bacteria from breeding. Your skin will be fresh with no irritation!
Skincare Fridge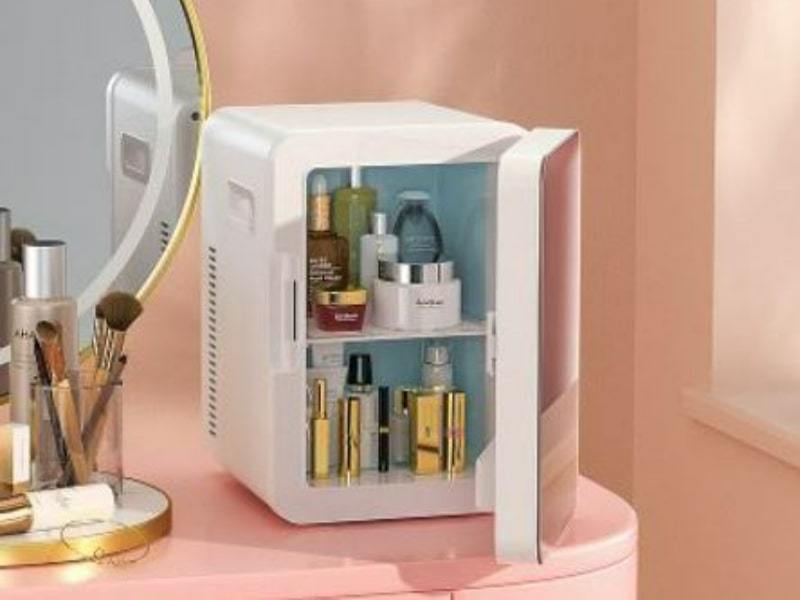 A skincare fridge could be your newfound obsession. This mini-fridge is ideal for storing all your beauty essentials. Its cooling and warming capabilities also allow you to keep your skincare chilly or warm. It's trendy, cute, and helps to prolong products' lives. Plus,  you can pretty much put it anywhere! A skincare fridge is influencer-worthy, transforming your vanity table into a showpiece.
Incorporate

Facial Tools

Into Your Weekly Routine To Maintain Facial Glow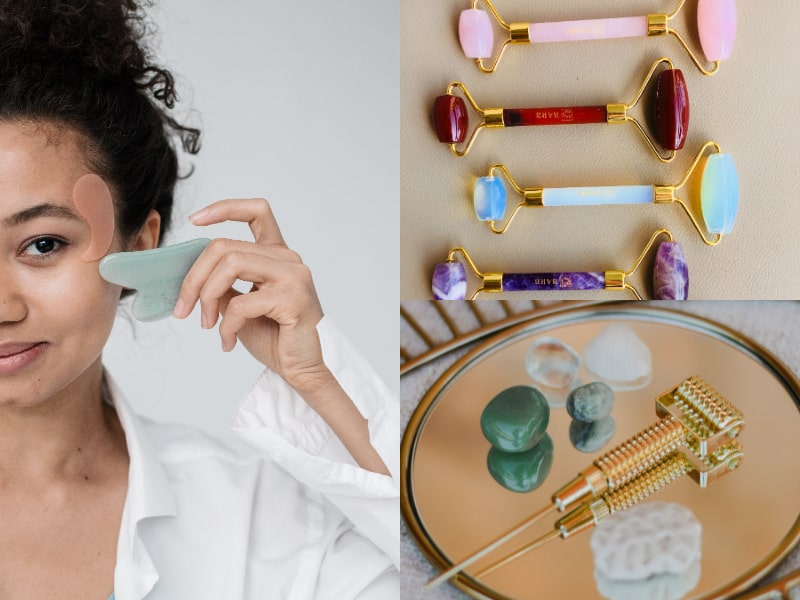 Non-invasive skin care tools provide satisfying results, but they are temporary. You can maintain your facial glow and sculpted look by using facial tools at least three times per week. It can be done in the morning to reduce puffiness or at night before going to bed to relax your facial muscles. These tools are well worth your money, so get ready to begin your at-home facial treatment today! Looking for a face treatment with long-term results? Check out the best skincare regimen for your skin type and follow the correct skincare routine to maintain your post-facial glow. 
Find out more about beauty and skincare updates at Shopee Beauty Carou-Sale so you won't miss out on the latest deals and promotions.