There are a plethora of skincare brand options available in the market that can help give you the skin of which you have always dreamed. From hydrating serums to multi-tasking oils and buzzworthy ingredients, these local skincare brands deserve a spot on your top shelf. While international brands are perceived to be of superior quality, you will be surprised to know that local brands are just as good. Not only that, supporting these homegrown brands means you're helping to support small Malaysian businesses.
Which Skincare Brand Is Best In Malaysia?
There isn't one best skincare brand that fits all as different skin types would require various products and ingredients to stay healthy. To find the best skincare brand for your skin, you must first know your skin type— dry, oily, sensitive, combination or normal skin. This is followed by researching the kind of ingredients used in skincare products that are suitable for your skin type. Doing so will help prevent you from choosing an ingredient(s) that may worsen your skin condition or kickstart an unwanted reaction.
These Are The Best Malaysian Skincare Brands You Can Buy In The Market
We've got you covered from head to toe with these homegrown skincare products if you're honing your skincare routine, we've got you covered from head to toe with these homegrown skincare products. Here we detail the best Malaysian skincare brands for their holy-grail qualities, thereby achieving the same results when using international brands. 
Alluskin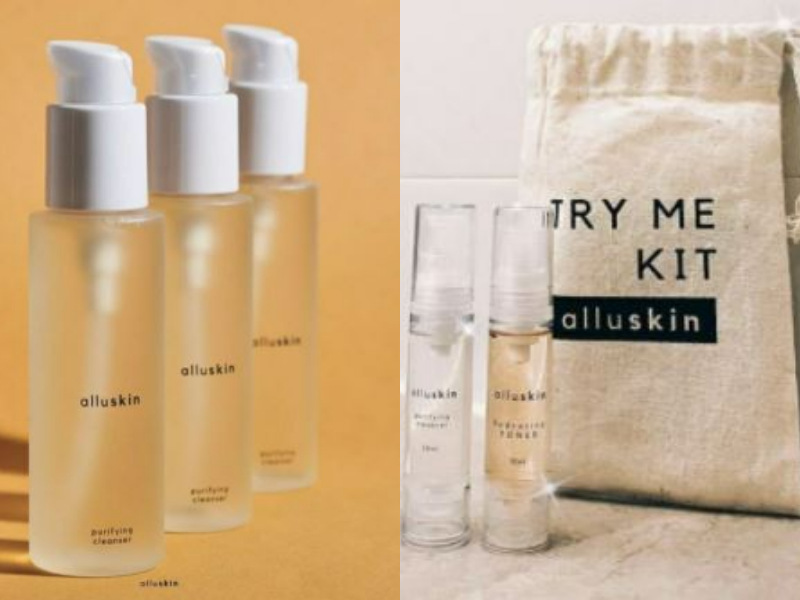 Local skincare brand Alluskin was founded in 2019 by a former medical doctor, Dr. Nurul A'in Sa'ari. Its cleanser, toner, and mask are packed with Salicylic Acid (BHA), Glycolic Acid (AHA), Allantoin, and Witch Hazel (a plant native to North America with potent anti-inflammatory properties) to target acne, problematic and dull skin. Though Alluskin is made to zap zits and dissolve dead skin cells, it is formulated to be gentle on dry and sensitive skin. You don't have to worry about injuring or stripping your skin barrier. 
Recommendation: Alluskin Purifying Cleanser
Bougas Beauty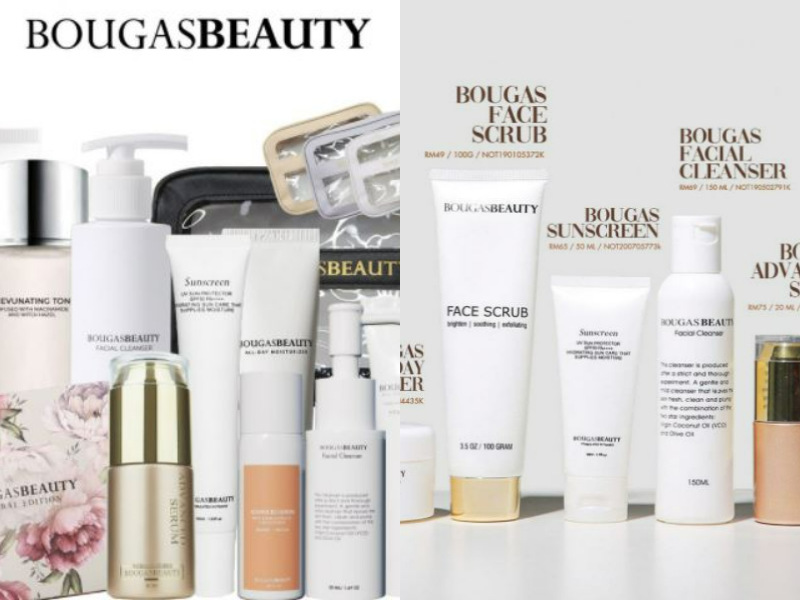 Bougas Beauty is a halal local skincare brand certified by the Department of Islamic Development Malaysia (JAKIM). Founded in 2017, this brand was crowned The BrandLaureate Emerging SMEs BestBrands e-Branding Award in the category of Skincare & Beauty Solutions. Bougas Beauty founders, Erni Amanina Amin and Muhammad Faisal Salehuddin created natural and chemically safe products that suit men and women and successfully target skin inflammation, dullness, and discoloration. 
Recommendation: Bougas Beauty Advanced Serum
Chuck's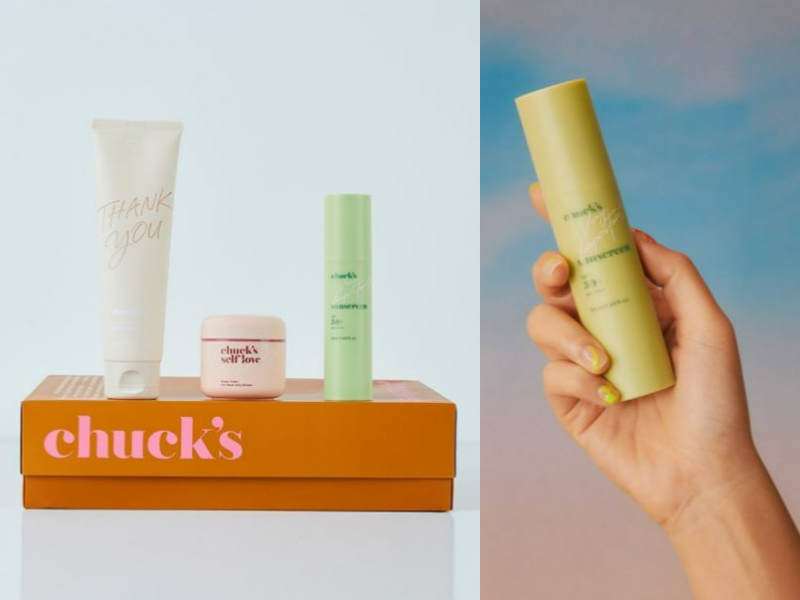 Chuck's, by Jane Chuck, is a brand that strives to promote self-love. It aims to create staple skincare routines using ingredients specifically for your desired skin goals. The brand's elite line up, Chuck's masks – Purifying Kale Mask, Brightening Peony Mask and Moisturising Honey Mask are all formulated to target different skin concerns. Their best-selling products also include Thank You Gentle Oat Cleanser or Very Important Sunscreen to help restore the skin barrier and UVA/UVB-protected while defending skin against harmful free radicals.
Recommendation: Chuck's Self Love Honey Mask
Daughters of Malaya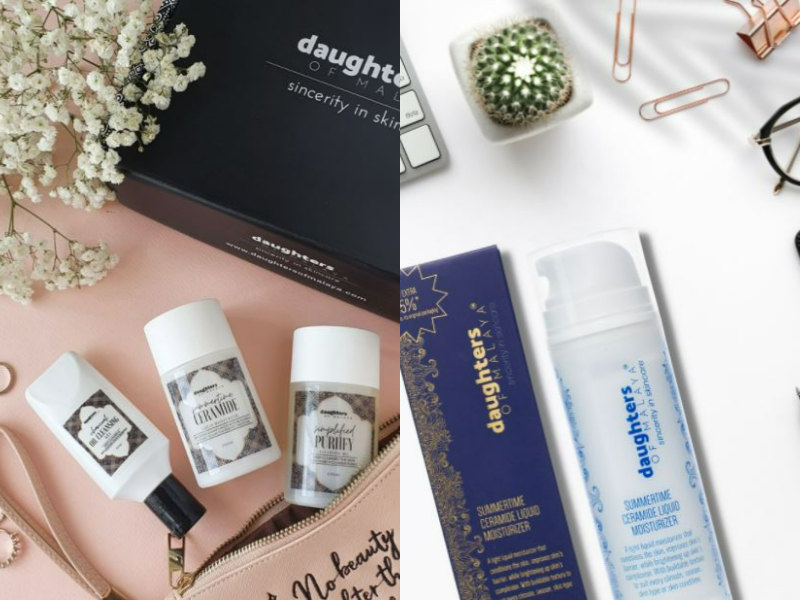 With 'Sincerity in Skincare' as its tagline, Daughters of Malaya is a Malaysian skincare brand that is committed to using effective ingredients. This includes three types of barrier-reinforcing ceramide (Ceramide AP, Ceramide NP, and Ceramide EOP), Niacinamide, and Alpha Arbutin to produce a high-quality natural skincare range. Reviews for Daughters of Malaya moisturiser are promising and if you're a fan of natural beauty, do remember to include their cleanser, moisturiser, and serum into your skincare regimen. 
Recommendation: Daughters of Malaya Moisturiser
Kayman Beauty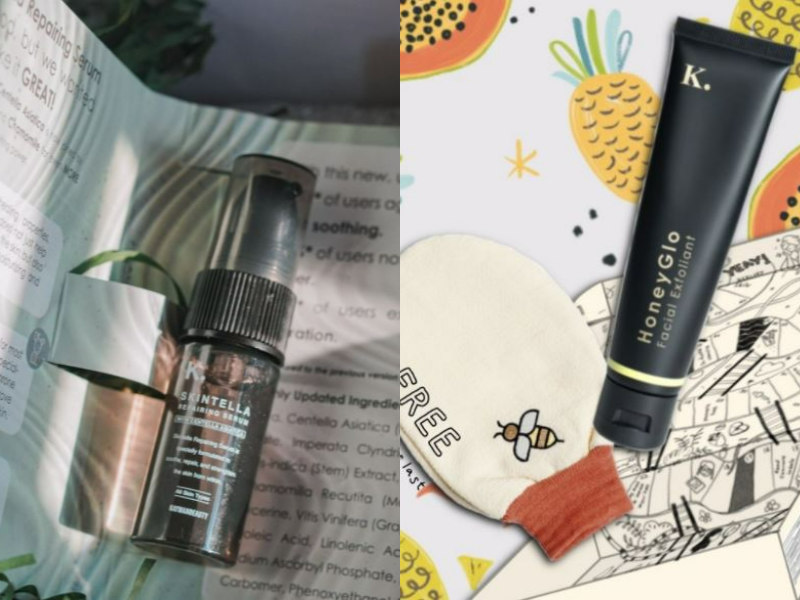 This proud Malaysian skincare brand celebrates all skin types and tones with products that are created to cater to Malaysian skin and climate. Savour Kayman Beauty's goodness by trying out its best-selling products: CoalFace Soap (to reduce acne, tiny bumps, whiteheads, and blackheads), Rosa Glow Treatment Essence (helps fade hyperpigmentation and brighten overall complexion), and Skintella Moisturising Gel (moisturises skin and assists in skin barrier repair).
Recommendation: Kayman CoalFace Soap
Lavent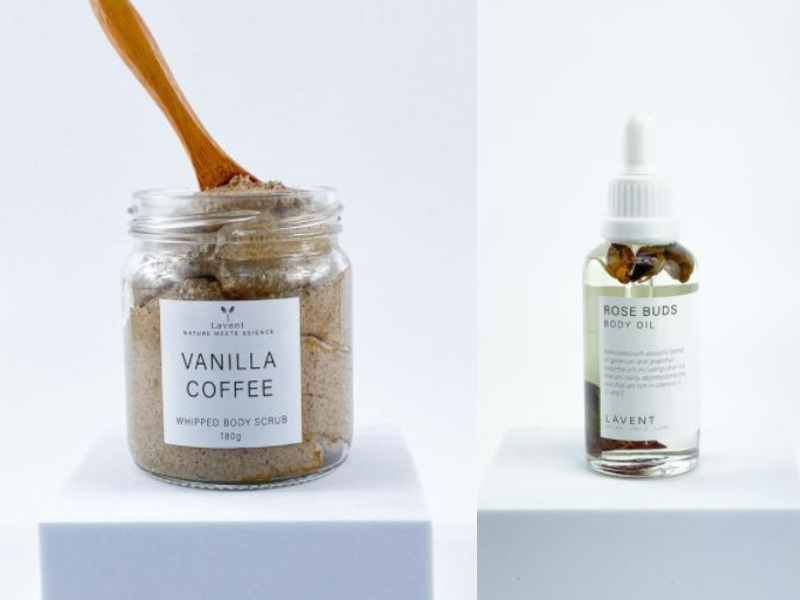 Lavent's handmade skincare products are packed with the best natural ingredients. They have been tested to ensure they are safe and of high quality. Better yet, the natural skincare brand also offers customised skincare for more personalised needs. This is perfect for those who have sensitive skin and are struggling to find skincare products that they can rely on over and over again. 
Recommendation: Lavent Vanilla Coffee Whipped Body Scrub
 

LUMI Beauty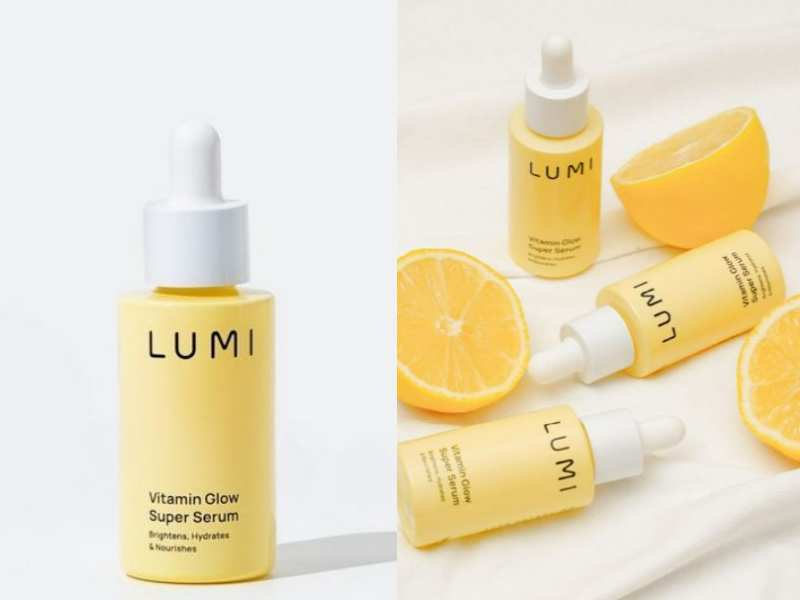 Cruelty-free skincare brand LUMI Beauty was founded by Malaysian heiress Chryseis Tan in 2020 to offer products made with safe, natural, and effective ingredients. If you're new to this brand and not sure where to start, check out their best-selling Rose Brightening Moisture Mask for a better overall skin texture. Natural botanical extracts from Rose oils and Seaberry fruit nourish and prevent blemishes while keeping your skin feeling brighter and healthier. It's suitable for all skin types too. 
Recommendation: Rose Brightening Moisture Mask 
SKINEATS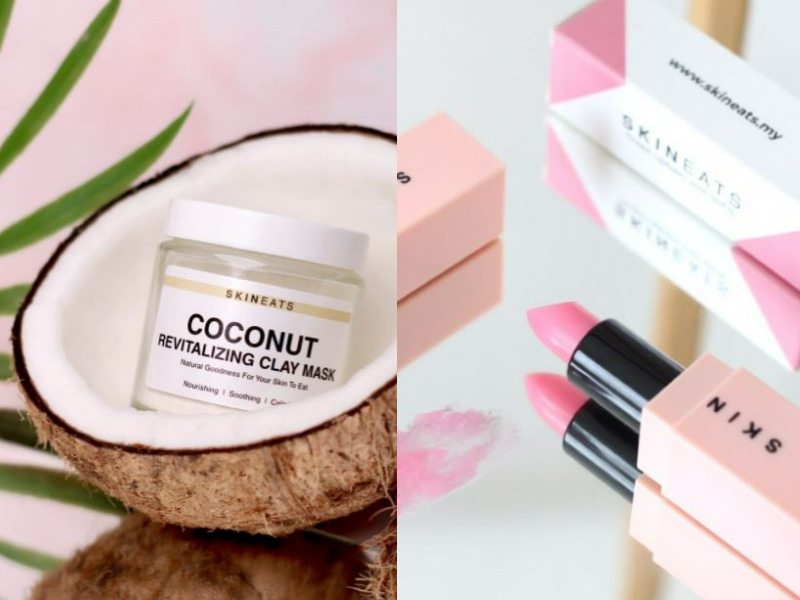 Here's another cruelty-free Malaysian skincare brand for you to try out. SKINEATS products were handcrafted from safe, natural, and premium ingredients selected to suit all skin types regardless of age or gender. The brand has received raving reviews of 5/5 stars for its stellar results. SKINEATS's products are perfect for those struggling with dry, dull, chapped lips and suitable for sensitive and eczema lips too. Among their bestsellers are the SKINEATS Natural Lip Care Kit, Coconut Revitalizing Clay Mask, and Tinted Lipbalm with SPF 15. 
Recommendation: SKINEATS Moisturising Lip Balm
The Mineraw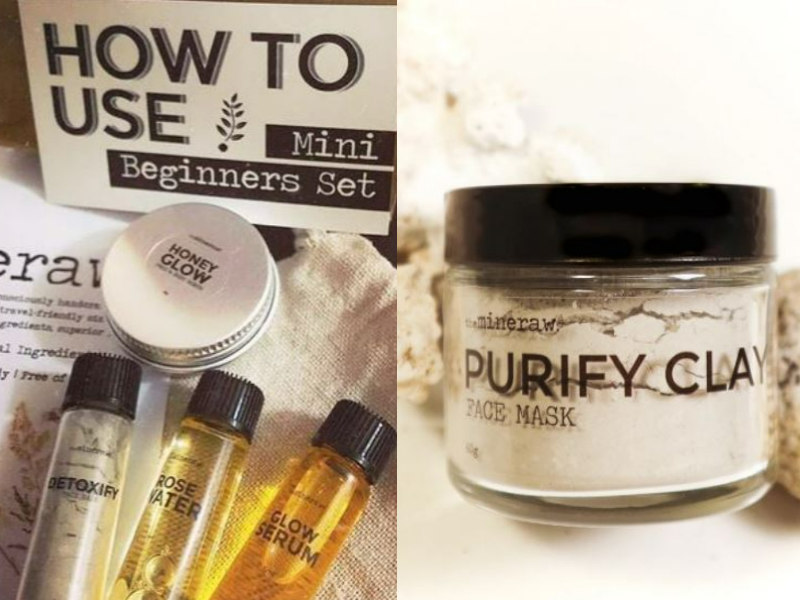 Clean, Vegan and Vegetarian, Cruelty-Free, Eco-Friendly, Free of Nasties​ – that's what The Mineraw stands for. They believe in fewer ingredients, superior results. Hence, they focus on handcrafted skincare products that are easy to use and understand. As the products are also free from anything synthetic (fragrance-free), they're perfectly suitable for all skin issues and types.
Recommendation: The Mineraw Glow Serum Face Oil 
Why Buy Malaysian Skincare Brands?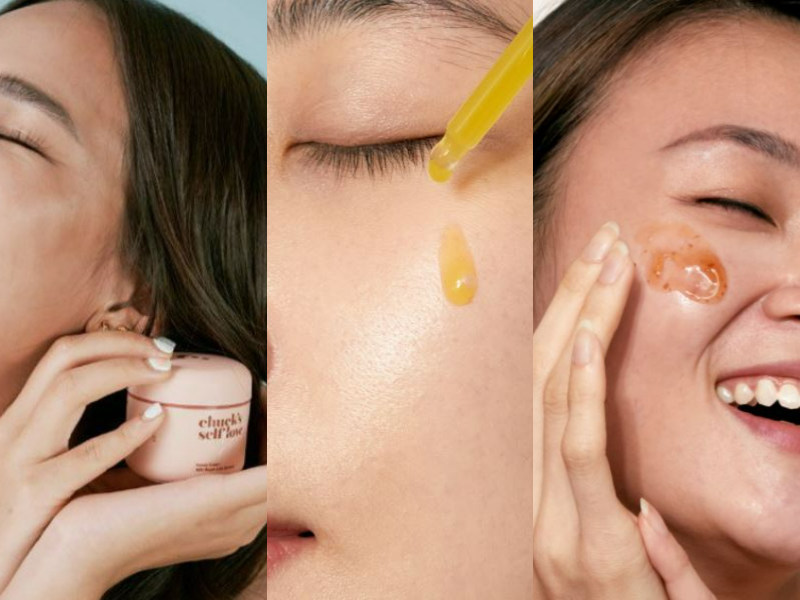 Malaysian skincare brands continue to make waves as more skincare products are formulated to help specific Malaysian skin types and tones. Not only are they great but let's also support lokal with these Malaysian beauty brands. Other than skincare, there are also reputable local fashion labels and Malaysia's cosmetic brands for you to side with.
If you are new to skincare routines, here's a tip: it does not need to be complicated. It involves only three basic, simple steps—cleansing, moisturising, and applying sunscreen. If you want to learn more, check out eight basic skincare steps and the correct order to apply each product to achieve your glass skin goals. Also, avoid harsh chemicals by trying out the best gentle products for sensitive skin to minimise skin inflammation.