Oh, the pain of finding the right skincare products for sensitive skin and praying to the beauty gods that they'll work. Sounds familiar? Then you'll know that the struggle is all too real! At best, your skin will turn a little red and at worst, it starts stinging and becomes inflamed after one use. If you're finding it difficult to find gentle products for your skin, fret not. Below, we've rounded up nine sensitive skin-friendly products that you can add to your collection. 
Best

Skincare

Products

For Sensitive Skin
Rael Oil To Foam Gentle Cleanser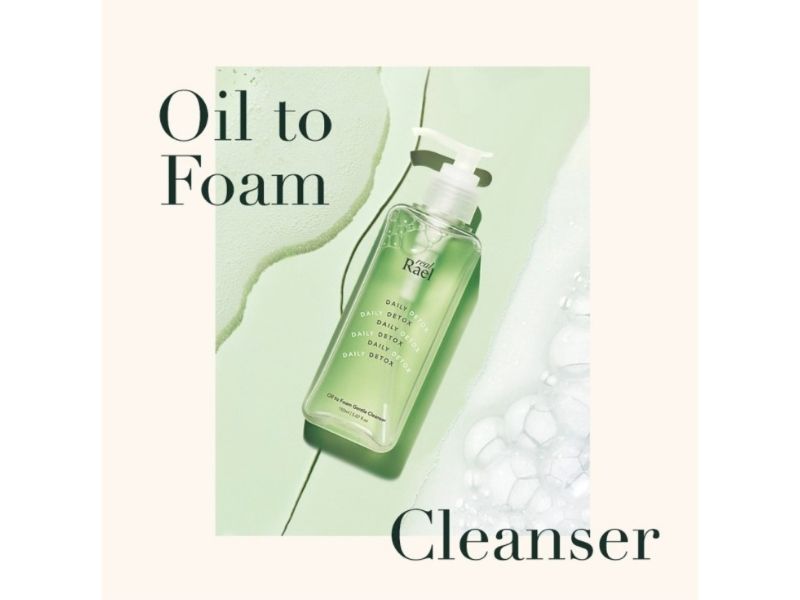 Generally speaking, when it comes to skincare for sensitive skin, it's usually better to stay away from makeup wipes. Why? Because you'll almost always end up dragging them harshly across your face just to thoroughly remove all traces of makeup. And even then, there still might be some bits of makeup leftover anyway. 
So instead of irritating your skin even further and quickening your ageing process, why not go down the double-cleansing route instead? This Korean oil-based cleanser meets all the requirements—it's vegan, cruelty-free, and is also skin-irritation tested. It dissolves makeup and gently removes 93% of micropollutants from your pores without drying out the skin. Score! 
Dear, Klairs Rich Moist Foaming Cleanser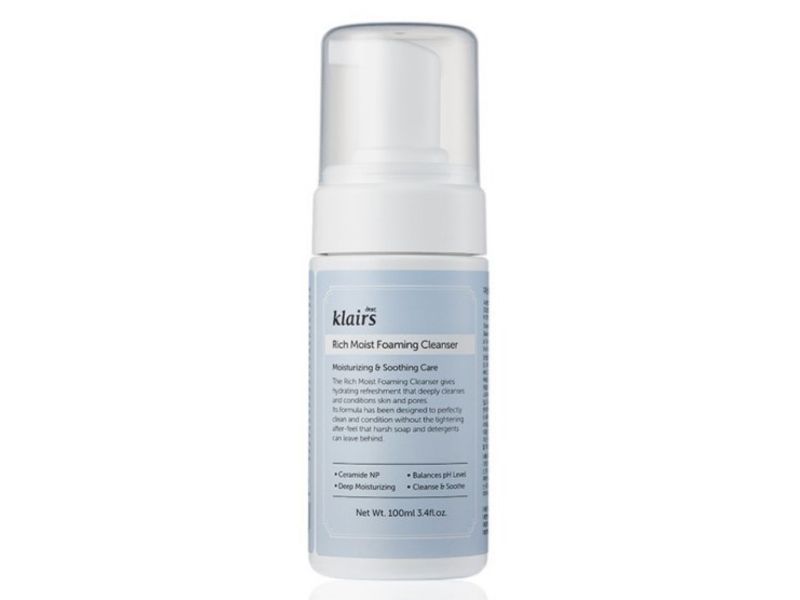 For a deeper cleanse, go in with this water-based cleanser from Dear, Klairs. This hypoallergenic face wash is formulated with hyaluronic acid, olive oil, and ceramide 3 to keep your skin hydrated even while cleansing your pores. Its low-irritant exfoliating ingredients help slough away built-up dead skin cells, giving you softer and smoother skin without disturbing it. 
Kiehl's Calendula Herbal Extract Toner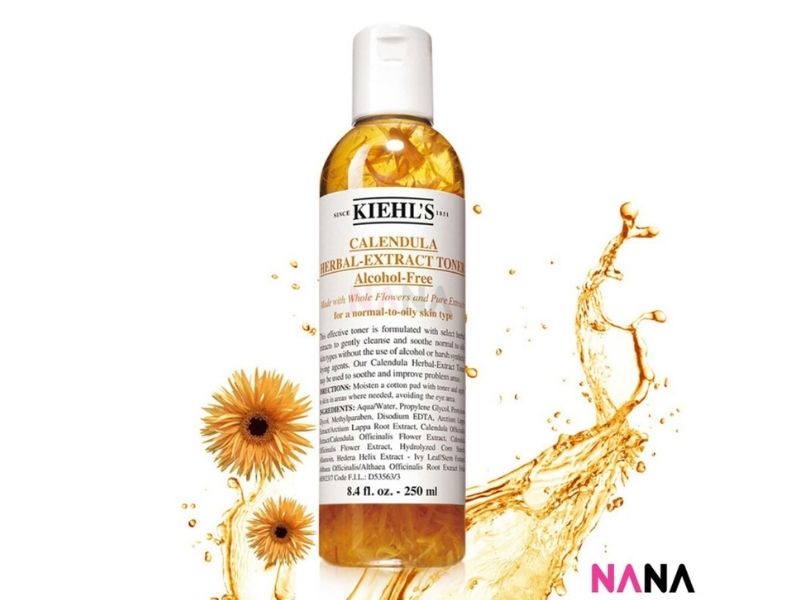 Initially, toners had a bad rep of stripping away moisture from the skin due to their astringent properties. Today, there are now more hydrating and alcohol-free toners available to add to your arsenal of skincare products for sensitive skin. 
Kiehl's popular calendula toner comes to mind, containing 93 petals of its well-renowned healing flower. Its remedial effect can be traced to as far back as the 12th century as a traditional Chinese medicine ingredient. With no alcohol or harsh synthetic drying agents, this fan-favourite toner soothes and refreshes your skin while managing your sebum levels. 
Related: 8 Best Toners For Oily & Combination Skin 
St. Ives Blackhead Clearing Green Tea Face Scrub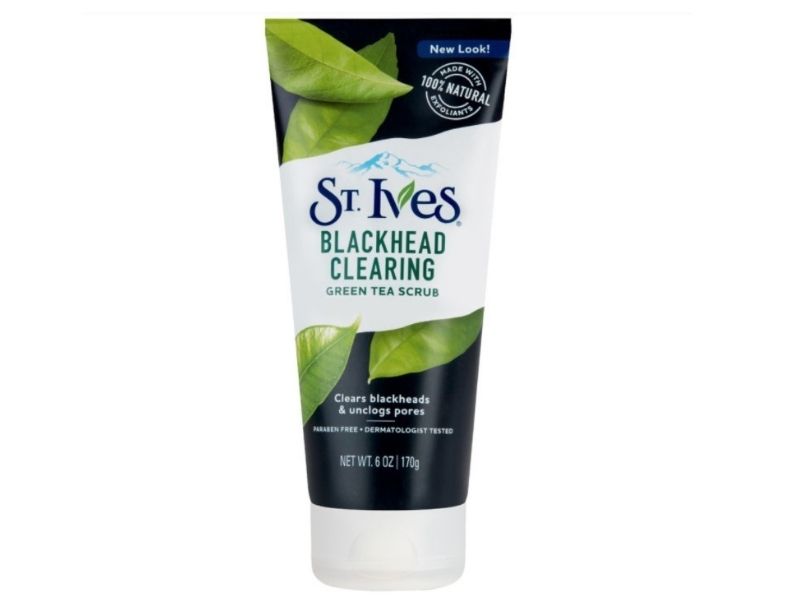 Exfoliating, especially physical exfoliants like face scrubs, is usually one of the trickiest skincare products to find for sensitive skin. While chemical exfoliators are typically the more preferred method, the St. Ives face scrub is not to be overlooked either. 
Its small particles allow for a gentler scrub, thus preventing it from feeling too abrasive on the skin. Containing green tea extracts and salicylic acid, this mild face scrub calms redness, unclogs pores, and clears blackheads in sensitive, acne-prone skin. 
Paula's Choice Skin Perfecting 8% AHA Gel Exfoliant
Want to opt for a chemical exfoliator instead? Then give this one from Paula's Choice a try. It blends 8% glycolic acid alongside other soothing plant extracts and antioxidants into a lightweight, sheer gel formula. This way, you get to enjoy long-lasting hydration, a brighter complexion, and overall smoother skin. 
The pH range is around 3.5 to 3.9, which is ideal in skincare for sensitive skin. You only need to apply a dime-sized amount for your entire face after cleansing. Since acids can cause your skin to become more reactive to the sun, make sure to follow up with sunscreen (minimum SPF 30). Otherwise, it's better to reserve this product for your nighttime routine. 
Dr. Andrew Weil For Origins Mega-Mushroom Skin Relief Advanced Face Serum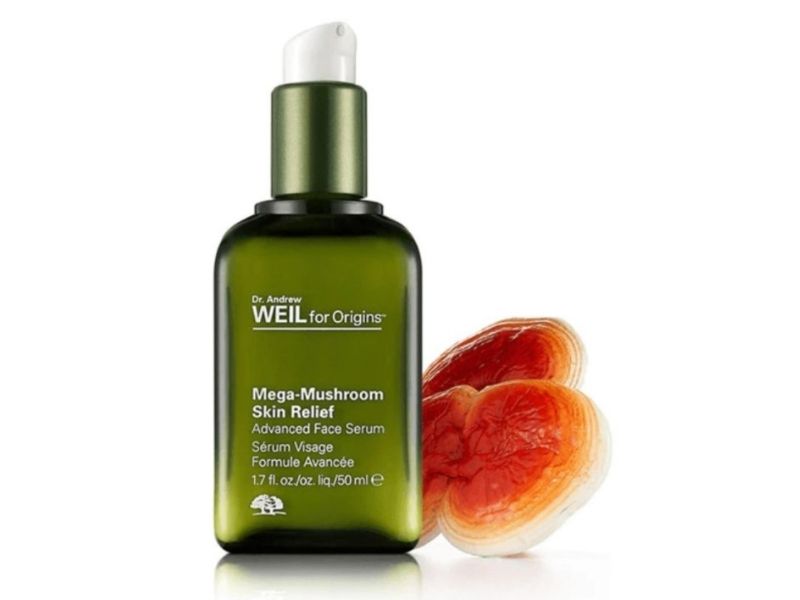 Keep your irritated skin under control with this clinically-proven Origins face serum that reduces redness. It's formulated with Dr. Weil's famous mega-mushroom blend, consisting of chaga, sea buckthorn, and pleurotus mushrooms. 
These powerful skin-healing ingredients are great for combating ageing and also for calming and soothing sensitive skin. Not to mention, it's also paraben-, sulphate-, and phthalate-free, which is always a major plus. 
Avene Soothing Eye Contour Cream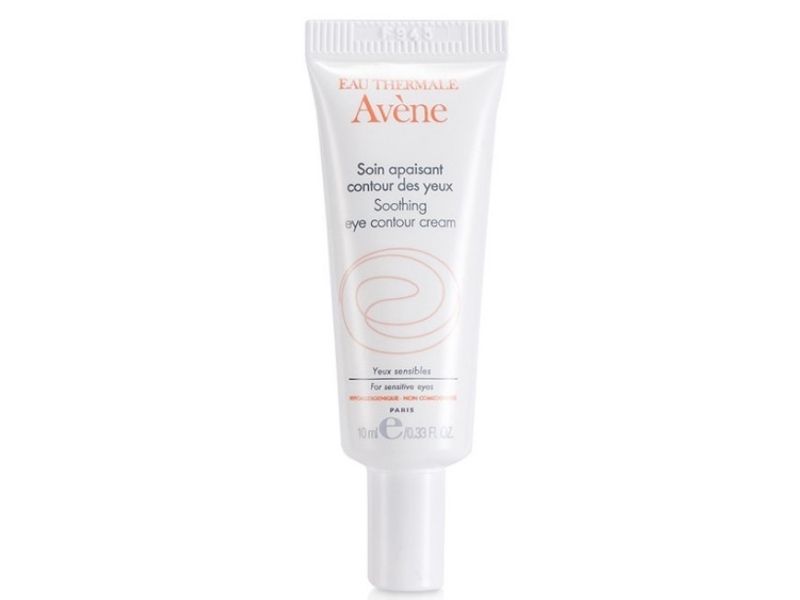 Your eyes are the thinnest and most sensitive areas of your skin, so it's especially important to find the right eye cream. For sensitive skin types, look no further than Avene's Soothing Eye Contour Cream. It contains the brand's iconic ingredient, thermal spring water, which calms redness and irritation. Other star ingredients include chamomile to reduce under-eye puffiness and hyaluronic acid for an extra dose of hydration. 
There's also vitamin E thrown into the mix for antioxidant protection to defend against free radicals. And best of all, apart from being hypoallergenic, this eye cream is also formulated without parabens and fragrances. So you know it can be trusted as a reliable skincare product for sensitive skin. 
Kiehl's Ultra Facial Cream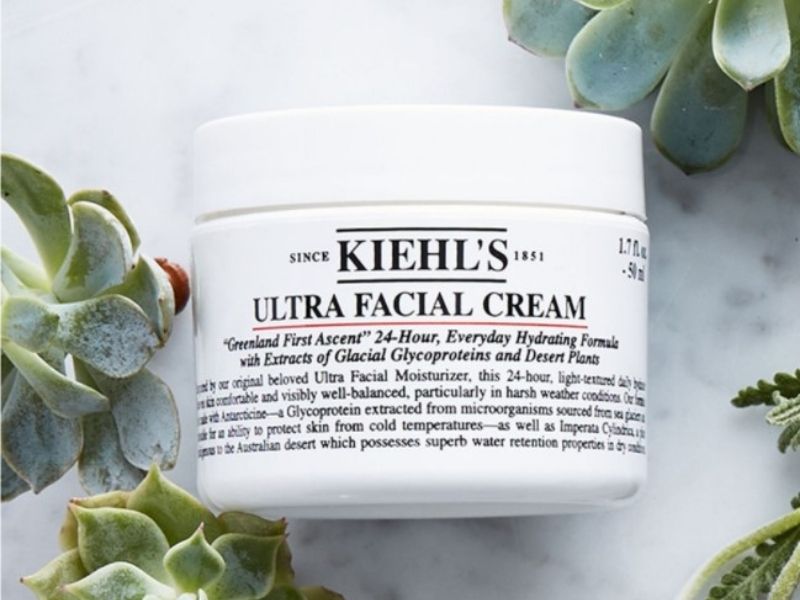 Keep your sensitive skin moisturised comfortably with Kiehl's Ultra Facial Cream, a lightweight daily moisturiser that promises to deliver up to 24 hours of long-lasting hydration. If you're always in an air-conditioned room, trust this product to protect your skin against dryness.
Its ingredient list includes hydrating glacial glycoproteins, which hinder water loss and strengthens the skin's moisture barrier, as well as Imperata Cylindrica for superb water retention. The result? Healthier and softer-looking skin without any greasy residue. 
Related: 5 Korean Moisturisers To Manage Oily Skin
EltaMD UV Clear Broad-Spectrum SPF 46 Facial Sunscreen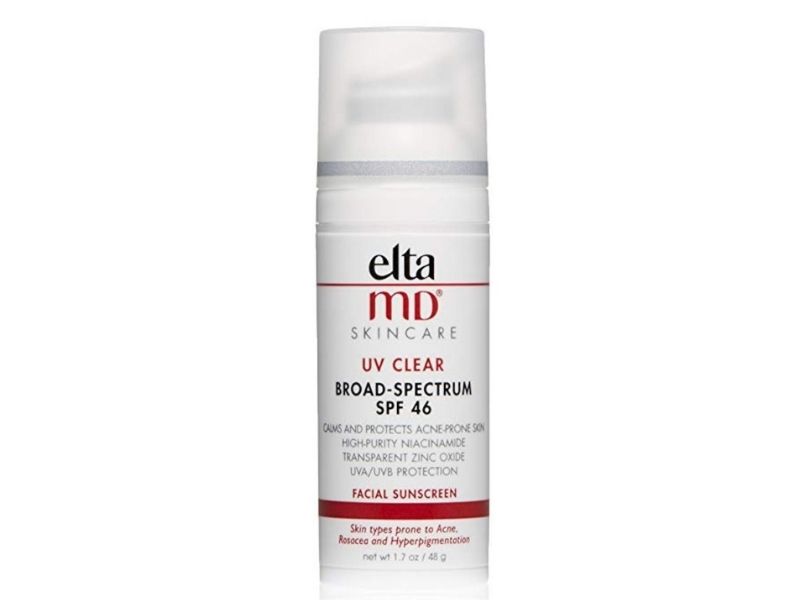 Lightweight and silky, this mineral-based sunscreen is highly recommended by dermatologists as one of the most effective skincare products for sensitive skin. Besides preventing clogged pores, it also soothes and protects acne-prone skin from the sun's harmful UVA and UVB rays. On top of that, it's formulated with hyaluronic acid to provide intense hydration for a more radiant complexion. 
Protect Your

Sensitive Skin

Better With These Skincare

Products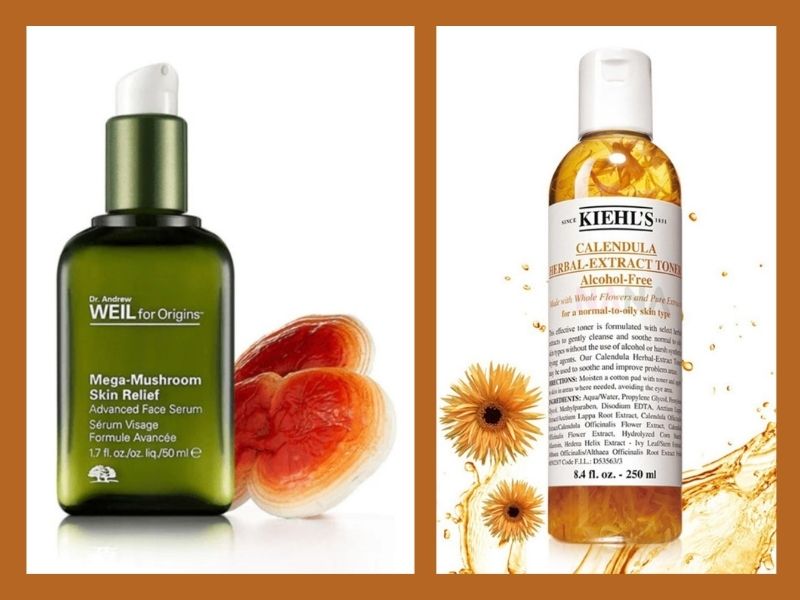 When you have sensitive skin, it's all the more important to pay closer attention to the products you use. Hence, be sure to stock up on the right skincare products for sensitive skin and make sure the ingredient list is free from alcohol, fragrance, and harsh exfoliants.
New to the whole skincare scene and don't know where to start? Don't fret, because all you *really* need are these basic skincare routine steps for a clearer and smoother complexion.