Finding the right moisturizer can be tricky when you have oily skin. Most of the time, the problem is trying to reduce the excess shine from your face. This comes from the overproduction of oil through the sebaceous gland, which is responsible for creating your skin's natural oils (aka sebum). Malaysia's consistently hot and humid climate doesn't help either! 
Having oily skin doesn't mean you should skip out on moisturizer altogether. Keeping your skin hydrated is still necessary to prevent other skincare problems, like early skin ageing, acne breakouts, or inflammation. Plus, if your skin becomes dry, this will trigger the body to produce more oil, causing clogged pores and pimples. However, thanks to the advanced world of K-Beauty, there are a variety of Korean moisturizers for oily skin that you can choose from. 
How To Find A Korean Moisturizer For Oily Skin That's Not Heavy 
Most moisturizers can feel unusually heavy on oily skin. So, it's essential to look out for the right ingredients to prevent your face from feeling sticky. Three main factors will ensure that your Korean moisturizer for oily skin is light and fast-absorbing. The first factor is that the product has to be non-comedogenic, which means the product is formulated not to clog your pores. 
The second factor to look out for is an oil-free moisturizer formulation. Making sure your moisturizer is oil-free is especially crucial for those who are more acne-inclined. Stay away from oil-based ingredients, such as petrolatum, mineral oil, cocoa butter, and lanolin. Replace these with a water-based formula instead. Thirdly, look out for a mattifying cream that will soak up all the excess oil, balancing the sebum levels. This should give your face that flawless matte finish you desire. 
Best Korean Moisturizers For Oily Skin That Will Keep The Skin Hydrated 
1. Nature Republic Soothing & Moisture Aloe Vera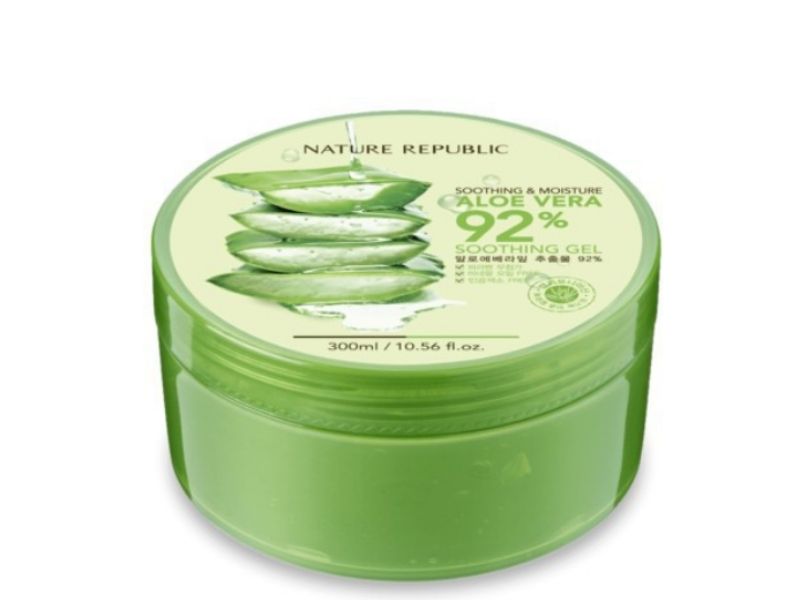 This Korean moisturizer for oily skin will instantly feel calming and fresh upon application. The Nature Republic Soothing & Moisture Aloe Vera (available from nanamall.os) contains 92% Aloe Vera leaf extract, making it suitable for those with highly sensitive skin as well. This is great for soothing redness while providing hydration to the skin's surface. The gel-like formula is watery and lightweight. Thus, you won't have to worry about that sticky residue or oily shine that's associated with most moisturizers. 
For makeup lovers looking for the perfect base or primer, this moisturiser will do the trick. It melts into the skin quickly, which will help to layer your makeup more smoothly. Plus, your face will remain glowing and well-moisturised all day even with your makeup on. Additionally, you can also double this as a body lotion too thanks to its multi-function properties. 
2. TONYMOLY The Chok Chok Green Tea Watery Cream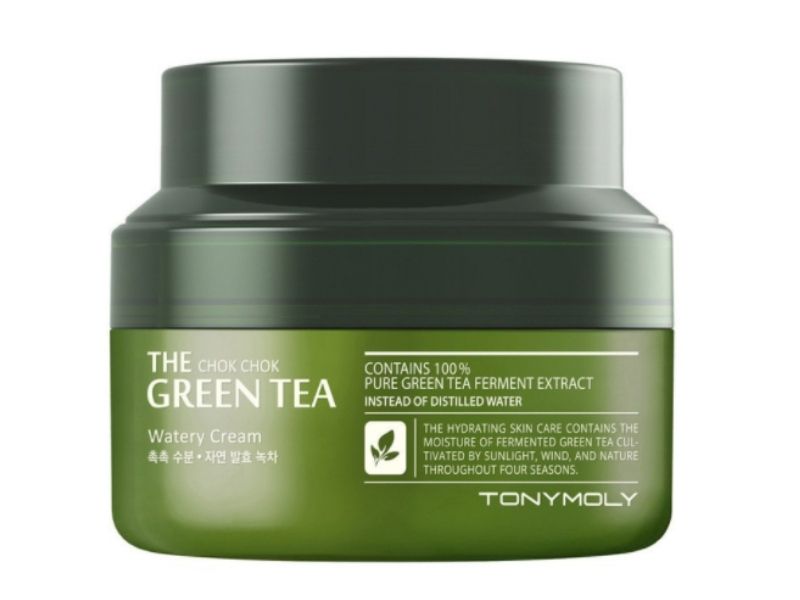 With 63% of fermented pure green tea extracts, this formula is rich in antioxidants that offer intense hydration without feeling heavy. Its green tea extracts are useful for locking the moisture in place. The gel-based texture also forms a thin hydration layer that will keep your skin adequately hydrated for long hours.
Additionally,  TONYMOLY The Chok Chok Green Tea Watery Cream (available from kbeauty.my) is lightweight and gentle despite its long-wearing feature. Besides hydration, this Korean moisturizer for oily skin is also useful for preventing breakouts and for revitalizing purposes. It protects against UV rays and pollution while brightening the skin. 
3. Benton Aloe Propolis Soothing Gel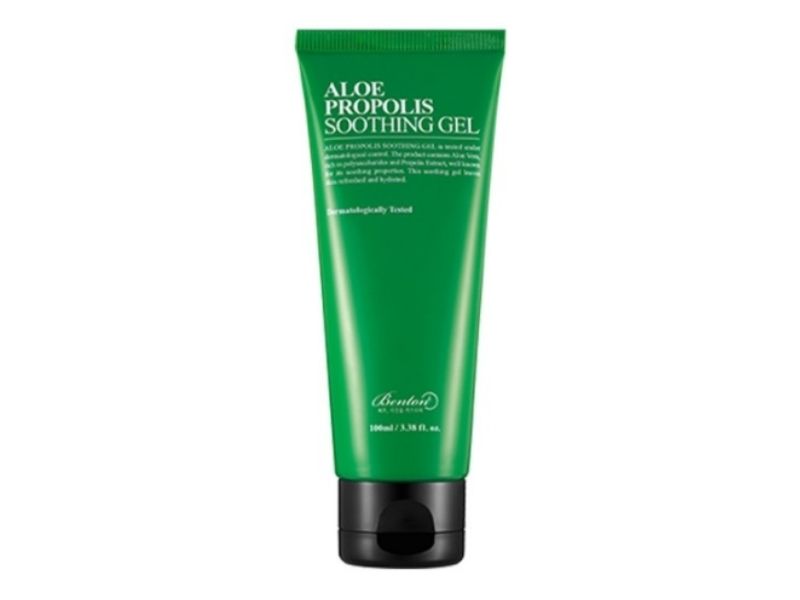 The Benton Aloe Propolis Soothing Gel (available from hermomalaysia) is another aloe-centric Korean moisturizer for oily skin. After all, when it comes to skincare ingredients, you really can't go wrong with aloe vera's anti-inflammatory and antibacterial properties. The other ingredient found in this product is propolis, which is a mixture that comes from honey bees. It acts as a natural disinfectant against bacteria and shields the skin from free radicals. In summary, if you're looking for a product that will actively moisturise, nourish and pacify skin irritation, then this is it. 
4. Cosrx Oil-Free Ultra-Moisturizing Lotion (With Birch Sap)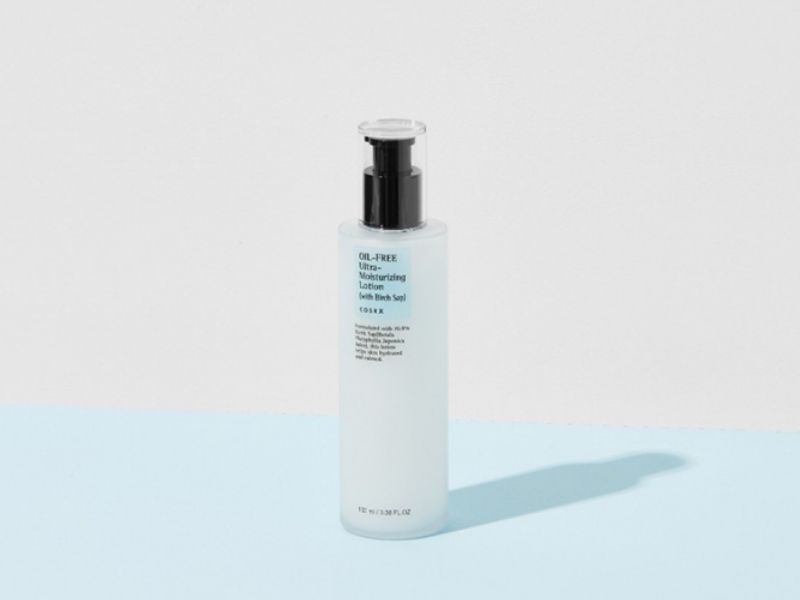 As its name suggests, this product is completely oil-free, making it the ideal Korean moisturizer for oily skin. The Cosrx Oil-Free Ultra-Moisturizing Lotion (available from hermomalaysia) ensures your skin retains moisture without adding more grease, especially because it carries 70% willow bark water or birch sap. Willow bark water is high in tannin, which keeps oil at bay by tightening the tissues. 
What's nice about the bottle design of this product is the addition of the pump, which helps distribute just the right amount of product. This minimises unnecessary waste. It's also been dermatologist-approved and hypoallergenic-tested. 
5. iUNIK Centella Calming Gel Cream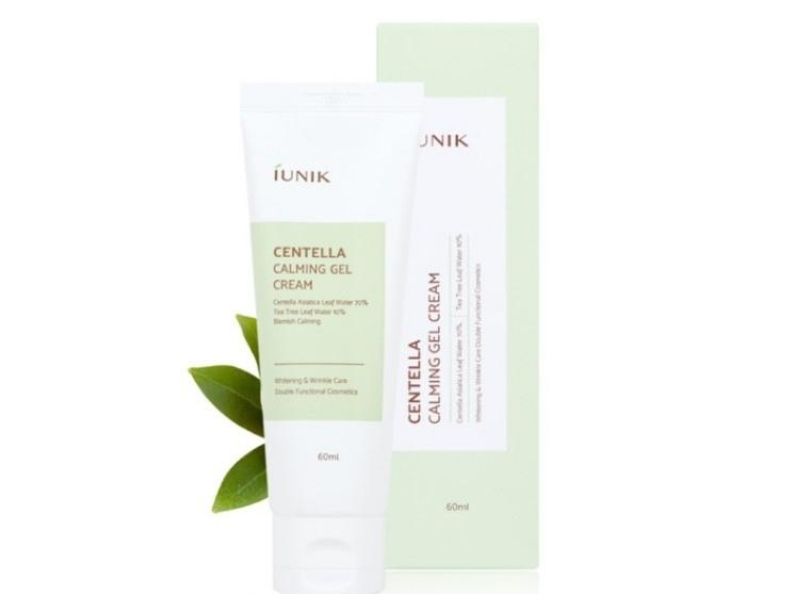 iUNIK was founded on the concept of simple and minimalistic skincare; that means containing only the necessary natural ingredients that your skin really needs. Their Centella Calming Gel Cream (available from beautybabe.my) is made out of 70% Centella Asiatica leaf water, along with 10% tea tree leaf water. Both these ingredients are effective at treating acne and preventing early skin damage.
Centella Asiatica, in particular, is an excellent herbal extract that amplifies the skin's hydration levels due to its rich content of amino acids. This will make sure that your skin doesn't lose any water or moisture throughout the day. That being said, the delicate texture of this product keeps it from looking too shiny at the same time. It's a transparent gel-cream that spreads and smooths out evenly, fusing into the skin instantly.  
Other Ways Besides Korean Moisturizers To Manage Oily Skin 
While it's crucial to find the best Korean moisturizer for oily skin, there are also methods that you can try to control your skin's oil production. One way would be to regulate your body temperature. When your body becomes heated, sebum gets produced and redness appears. In order to counteract this, try introducing more "cooling" foods that are high in water content into your diet. Some examples include (but are not limited to) cucumber, pineapple, citrus fruits, green tea, green plums, and mung beans. 
Apart from that, don't forget to always have a blotting paper on hand to pat the face dry. Make sure to wash your face regularly too, as this can lower the amount of oil on your skin. Whatever method or moisturizer you choose, if you find a routine that works best for you, then stick to it. Prevention is better than cure after all. Happy cleansing!