The weather forecast in Malaysia oscillates between humid, hot, and very hot. Save for the year-end raining season, it's sweaty and sticky for the most part, which explains why most Malaysian households have a couple of air conditioners. That said, if you're shopping for one, you may be swarmed with the types of air conditioners available on the market, and wondering which suits your abode best. We're here to help you, explaining the attributes of each type.
Escape The Heat With Different

Types Of Air Conditioners

Available
1. Inverter Air Conditioner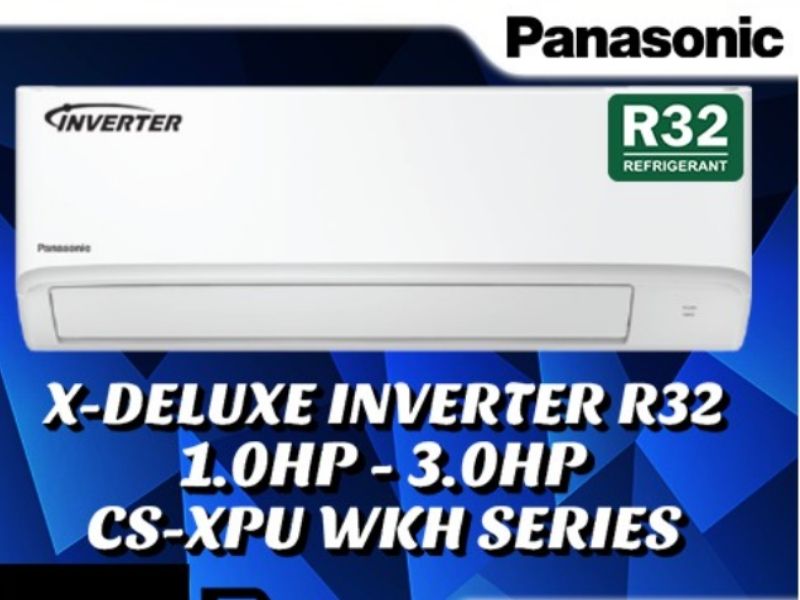 The most common type of air conditioner to beat the hot weather in Malaysia is the split setup. It consists of an outdoor unit and an indoor unit. The outdoor unit is installed on or near the exterior wall of the room you want to cool. It connects the indoor unit or evaporator with a special tube and wiring. There are two main groups of split air conditioners in the market: inverter and non-inverter.
Inverter air conditioners are generally the most energy-saving type of air conditioner money can buy. Essentially, an inverter air conditioner operates on a variable-speed compressor rather than a fixed speed. 
One such air conditioner is the Panasonic CS-XPUWKH. It has a 5-star rating to illustrate its superior energy efficiency. Using nano-technology for air purification, this range of air conditioners inhibits harmful pollutants while reducing adhesive odour from penetrating your bedding.
2. Non-Inverter Air Conditioner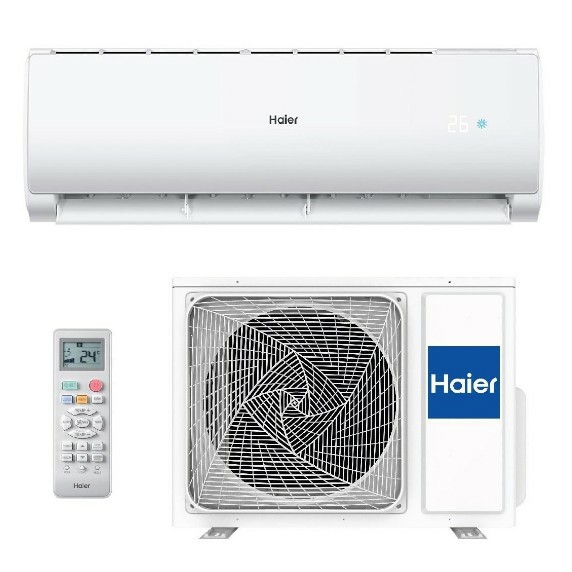 As opposed to inverter air conditioners, a non-inverter air conditioner runs on an "all or nothing" approach. That means the compressor is either at full speed or would stop entirely. Thus, it doesn't offer the same energy efficiency found in inverter variants.
However, non-inverters often come with a cheaper price tag and guarantee the same HP you'd expect from an inverter. Because of that, it's a suitable option if you're on a budget. At 2.5HP, this Haier non-inverter air conditioner is equipped with a clear LED display and rapid cooling mechanisms for warm nights requiring immediate breeze.
3. Portable Air Conditioner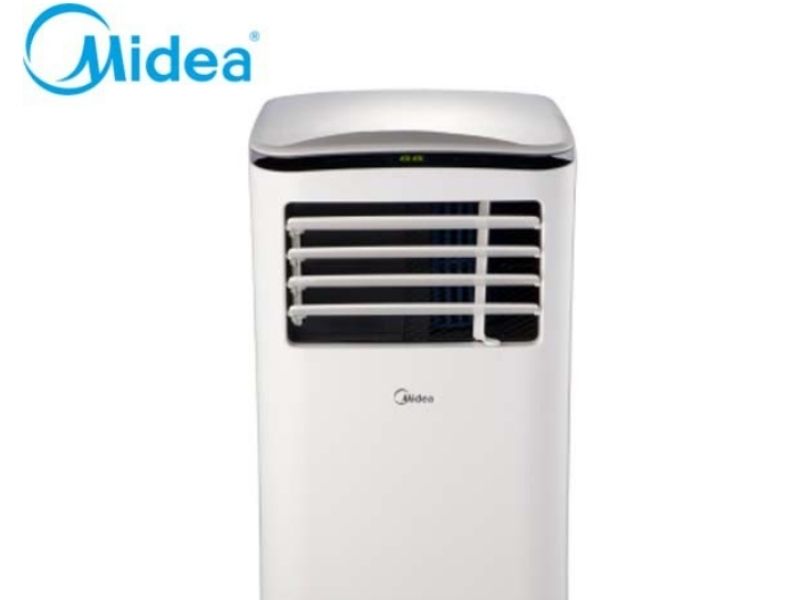 A portable air conditioner is an affordable alternative to the conventional wall-mounted variant. It's a hassle-free cooling solution that's easy to install and allows room-to-room movement. You can cool your home office and use the same unit to cool a playroom or even the kitchen. For example, Midea's 1.0HP portable air conditioner has an omnichannel caster that covers the room rather quickly.
Moreover, you can target specific areas as opposed to the entire house due to its portability. Which makes it an energy-saving air conditioner that helps you save money in the long run. 
4. Ceiling Cassette Air Conditioner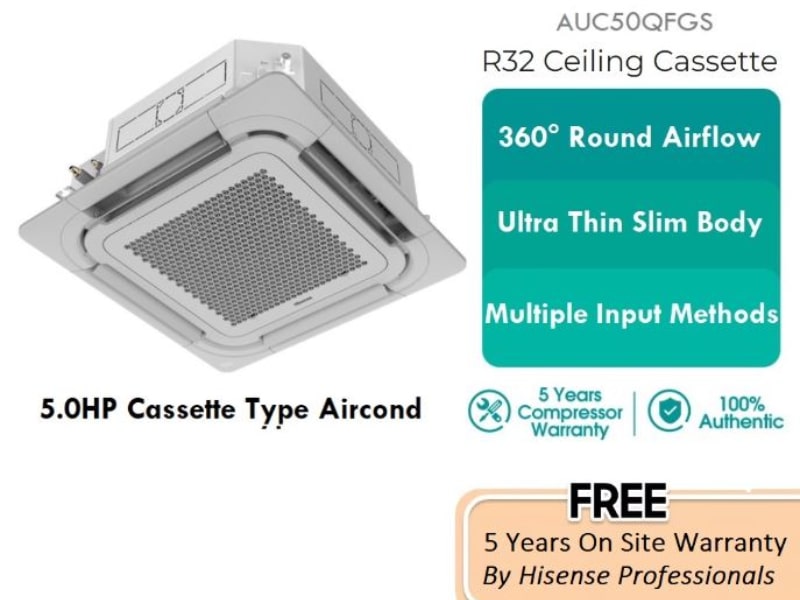 Named after its resemblance to the now-forgotten plastic audio unit, a cassette air conditioner is one of the larger types of air conditioners available. From F&B outlets to fashion accessory boutiques, the ceiling cassette is great for huge rooms due to its higher horsepower and cooling capabilities. For example, this Hisense variant has a turbo-booster to boost airflow.
The unit also doesn't take up any essential space. It's installed in the ceiling and suspended in the air with the fans pointing directly below. Due to the size of the unit, the ceiling cassette air conditioner isn't ideal for most small to medium-sized houses.
5. Ceiling Exposed Air Conditioner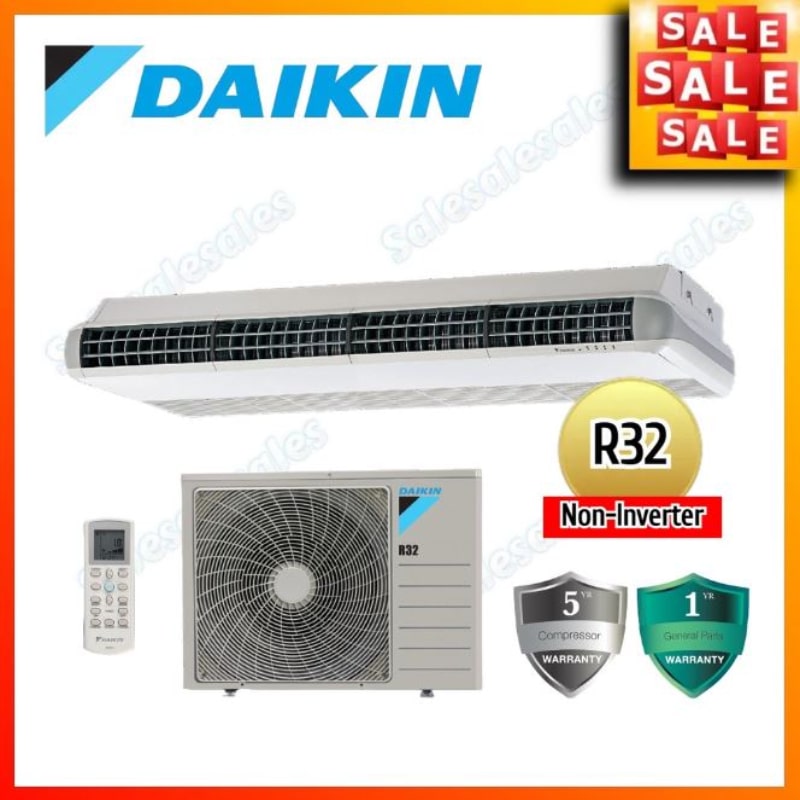 Situated right under a ceiling, this type of air conditioner is used when it isn't feasible to install a cassette air conditioner. A ceiling-exposed air conditioner is slimmer than the cassette ones and its wider air openings ensure quiet operation. This model is ideal for offices, restaurants, and houses alike. Plus, it's fairly easy to install.
Unlike the cassette air conditioner, it isn't built into the wall, but outside of it. For instance, Acson's range of exposed ceiling air conditioners, like the Daikin model, can even be located on the floor if needed.
Stay Cool And Breezy With All These Different

Types Of Air Conditioners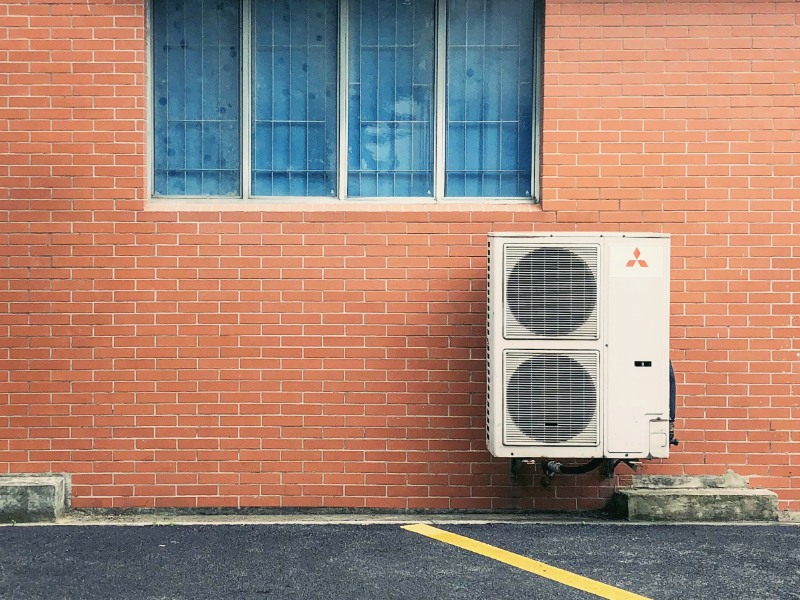 Air conditioners used to get a bad rep for hiking up electricity bills, but thankfully that isn't always the case anymore. Today's machines are made with energy-conserving features in mind, no matter how big or small they come. So if you can't stop sweating due to the hot weather in Malaysia, consider an air-conditioner to bring down the temperature! Having said that, if you're on a budget, check out affordable alternatives in the form of portable air-conditioners or even standing fans.