You may have heard that there are four definitive seasons in Malaysia—hot season, wet season, haze season, and durian season. More than any other season, Malaysians are at the mercy of the Sun God throughout the year. The most effective remedy to counter the sometimes unbearable heat is to get an air conditioner for the home. We immediately think of the standard wall-mounted ones, but did you know that portable air conditioners exist, and they may even bring more cooling benefits in certain situations? Here's what you need to know about portable air conditioner models in Malaysia and the best models to get if you're desperate to beat the heat!
Is It Worth Buying A Portable Air Conditioner?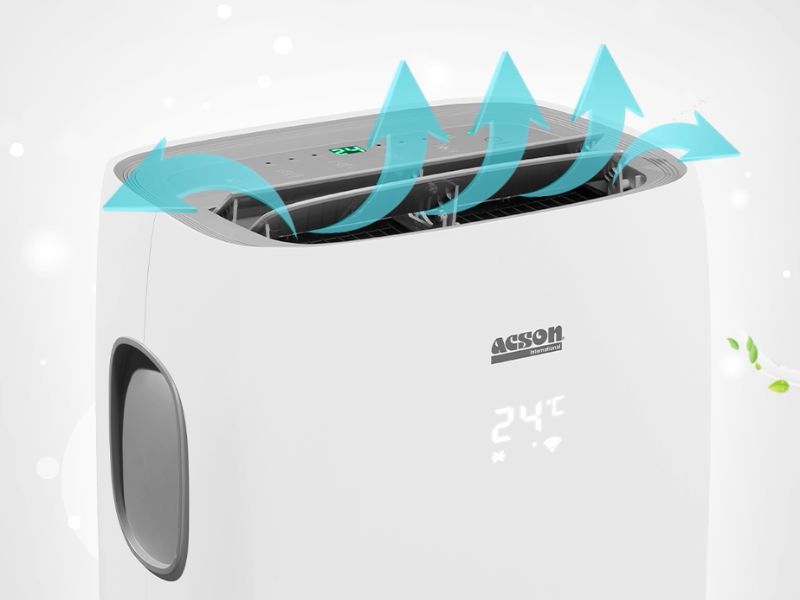 You may think that there are few merits to opting for portable air conditioners over the wall-mounted ones, and you'll be mistaken. There are enough reasons to justify getting one for your home, and we break down a few below:
Cheaper: Conventional wall-mounted air conditioners can eat into your wallet, especially if you go for the more reputable brands. Instead of shelling out thousands of Ringgit, some of the best portable air conditioner models in Malaysia are just below RM1,000.
More cost-saving in the long run: Portable air conditioners do not need to work extra hard to cool an entire room. You can have quick blasts of cool air directed to where it's needed most. This translates to lower monthly electricity bills. 
Size and mobility: This is a no-brainer. Want to have cool air blasting in your room at night and in the living room during the day with just one air conditioning unit? No problemo! It doesn't take up a lot of floor space either, so you can place it at any corner of the house with relative ease.
Easy to set up: Conventional air conditioners are cool, but the installation process is not. Anyone can get a portable unit up and running with a little tinkering here and there. No "air-cond guy" needed.
Which

Portable Air Conditioner Works Best? Get These Models In Malaysia
There's no shortage of choices in the market, and here are our picks for the best portable air conditioner models in Malaysia.
1.   Midea MPH-09CRN1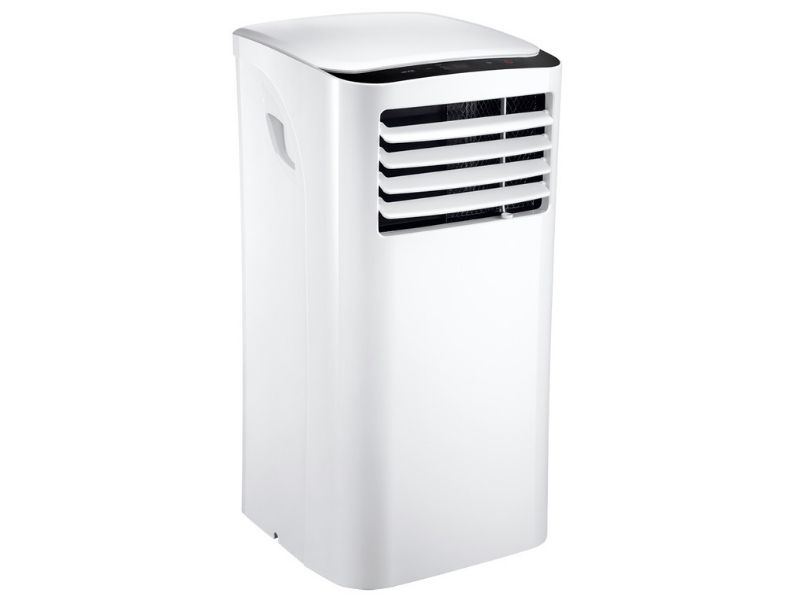 This portable air conditioner from Midea can not only bring down the temperature effectively thanks to its advanced shower cooling system, but it also has bacteria-killing properties with a built-in silver ion filter. On top of that, it makes for an ideal bedroom cooler with an energy-saving sleep mode that automatically adjusts the cooling output throughout the night.
2.   Hisense AP09KVG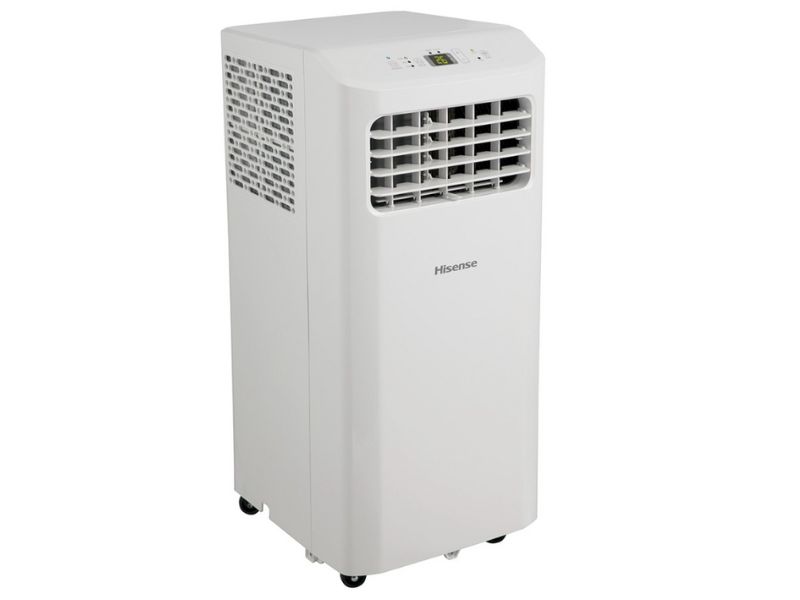 The Hisense AP09KVG offers a strong cooling capacity which brings comfort even in the hottest climate. It does all the legwork with its Smart Mode which auto-adjusts to the most optimum cooling to suit the room temperature. Moreover, it also has a dehumidification feature which helps keep a room cool and dry during rainy seasons. 
Other notable features include a 24-hour timer, ultra-silent operation, and 360° universal wheels which make moving it around the house a breeze.
3.   Pensonic PPA1010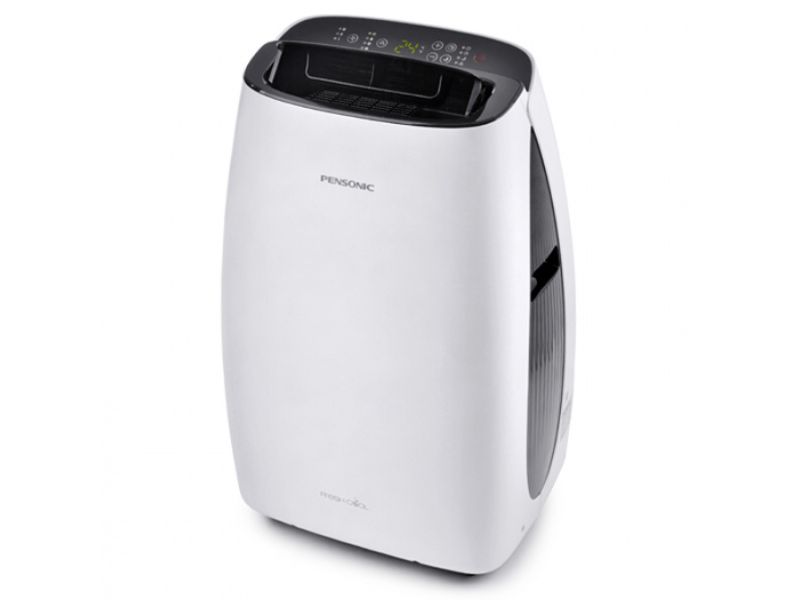 If you are too lazy to get up and reach for the portable air conditioner to adjust some settings, the Pensonic PPA1010 would be ideal for you. The reason? It comes with a remote control! Besides, this feature-packed model also boasts a timer, a dehumidifying mode, and a sleep mode. Not to mention, it looks aesthetically pleasing and can fit in well with your minimalist or modern living room. 
4.   Acson Moveo A5PA15D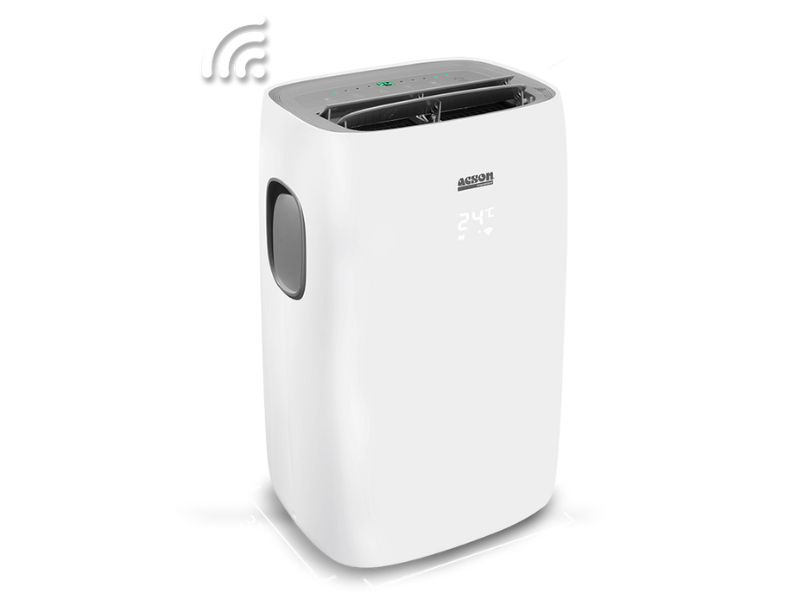 If you can afford to splurge a little, you may want to have a look at this Acson portable air conditioner. It takes remote operating to the next level with WiFi control. Through a dedicated app, you will be able to operate the machine from your smartphone, even if you are not at home.
There are several other smart features that are highly useful—from its double condenser technology capable of evaporating all excessive water, to a power failure memory function that automatically retains your last settings in the event of a sudden power failure.
5.   Sharp CVH10YD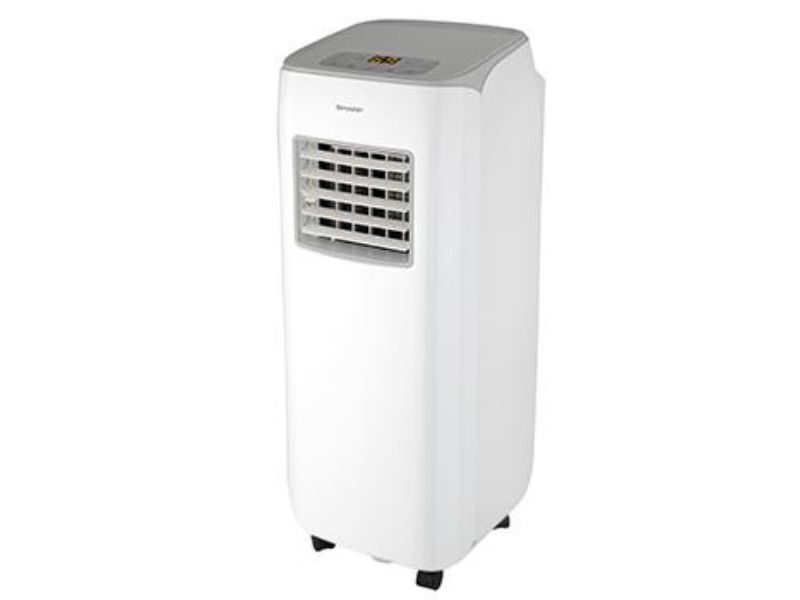 In terms of the essential features, you will find almost everything you need with the Sharp CVH10YD to get the cooling job done efficiently. It is also light and easily movable with caster wheels. Parents, however, may have an extra impetus to get this model as it comes with a child lock function. No doubt it is an important safety feature to have if there are active kids at home!
6.   TCL Elite Series TAC-12CPA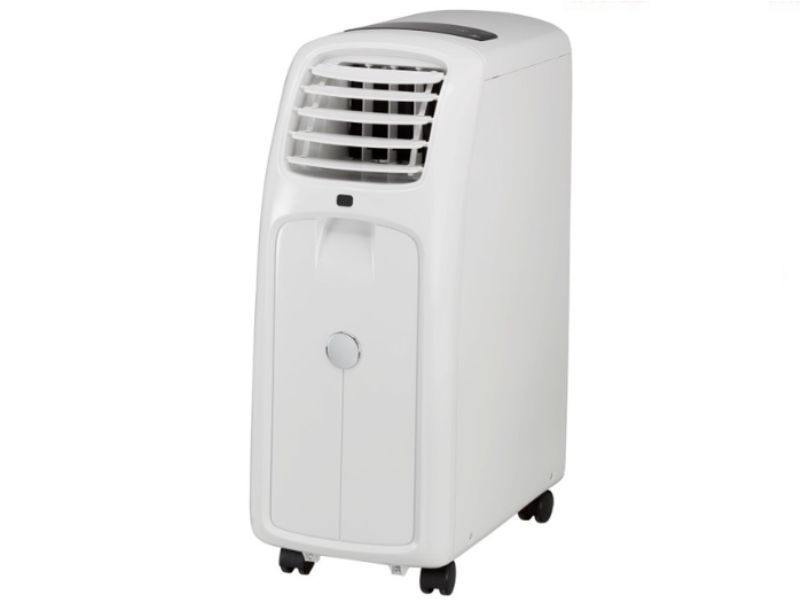 TCL's portable air conditioner can be installed in just a few minutes as it comes with quick-connecting accessories (exhaust host, window slider kit, and adapter) that connect easily to slider and windows. Not only that, there's also no need to manually drain the condensed water from the air conditioner unit as the water will automatically be cascaded back onto the condenser and dissipate. If you want a hassle-free unit, this one should be at the top of your shopping list.
7.   Morgan Feather Lite MAC-091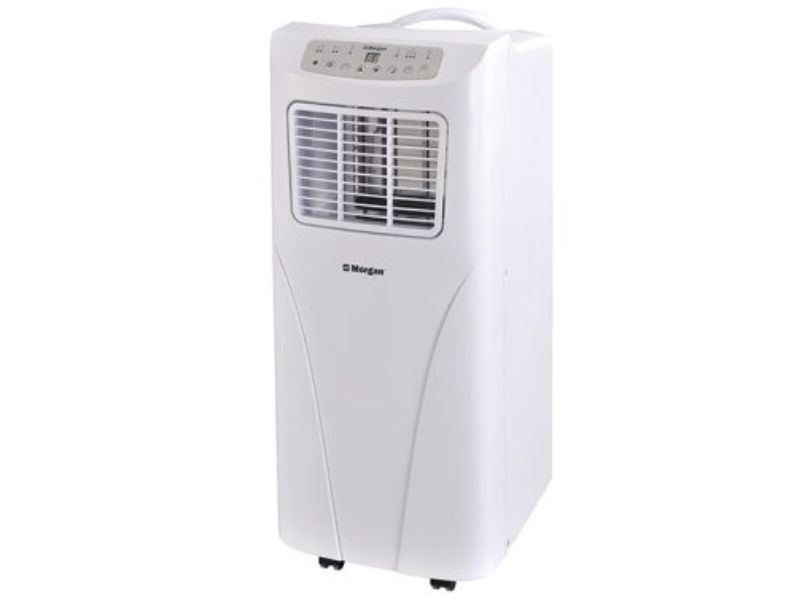 Costing less than RM1,000 (at the time of writing), the Morgan Feather Lite MAC-091 is one of the more affordable options you can buy in Malaysia. You can use it in four modes (cool, fan, dehumidifying, and sleep) and it has a 24-hour on/off timer feature. Suitable for use in a room size up to 14m², this Morgan portable air conditioner also comes with a remote control.
8.   AUX AM-12B4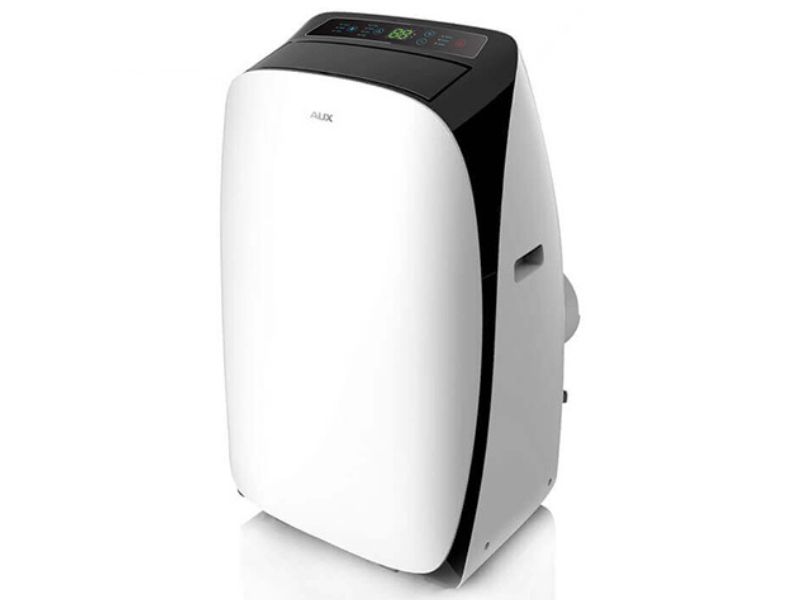 The AUX portable air conditioner has all that you need for a good cooling solution at home. Its integrated design includes a low-noise compressor, condenser, evaporator, and fan with Anion Air Fresh technology. With four wheels at the base, you can move it around the house without much fuss. To control it, you either access its touch control panel or with a remote control that works up to 10 meters away.
Keep Cool Anywhere At Home With The

Best Portable Air Conditioner Model In Malaysia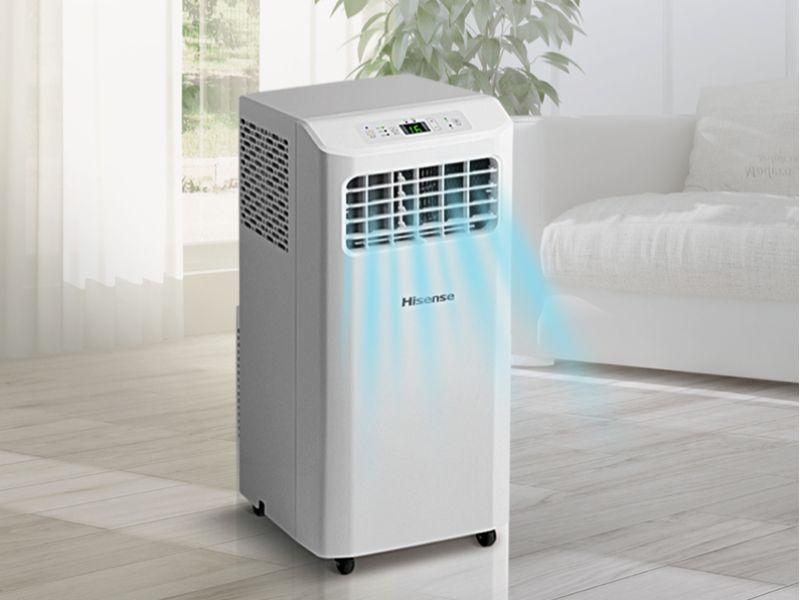 The tropical climate in this part of the world means that air conditioners will continue to be a household staple in Malaysia. A portable air conditioner is the best option to cool your living space if you don't want to mount one on the wall. But of course, there is no one perfect solution for every household. Read this to find out more about other types of air conditioners.
Related: 5 Best Ceiling Fans In Malaysia: What And Why Are Malaysians Buying These? 
Visit the Shopee Home Appliances Mall for all your homey needs and get irresistible deals with special exclusive vouchers and coins cashback!