Modern and tasteful furniture is often tied to high price points. We know, we know. There's IKEA where you can get (almost) everything you need for your home for a steal. But the Swedish giant isn't the only company doing affordable modern furniture right. Furthermore, at a certain point, you'll realise all of your friends have the same chairs and tables. While there's indeed no replacing IKEA, you'll be pleasantly surprised to know that there are alternative ways to score minimalist furniture in Malaysia. 
Decorate Your Home With These Stores Selling

Minimalist Furniture In Malaysia
Joy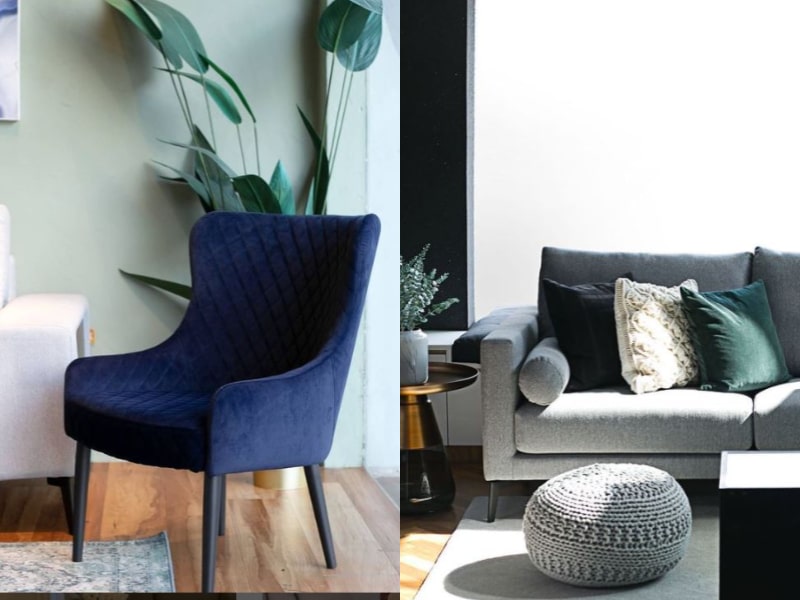 You'll be forgiven for mistaking Joy as a Scandinavian company. The local furniture maker is all about authentic, thoughtfully created modern design. You can find anything from minimalist bed frames and sofas to industrial statement pieces for big and small spaces. If you prefer getting hands-on with the pieces, Joy has showrooms in the Klang Valley. 
Website | Facebook | Instagram 
Kitchen Z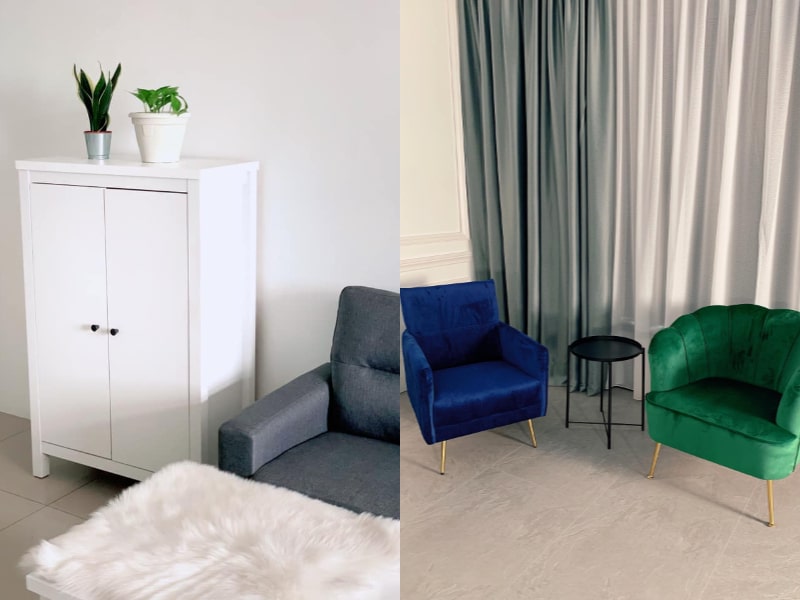 If you're looking for aesthetically-pleasing and affordable modern home decor, Kitchen Z is where it's at. With a focus on neutral tones and clean lines, this minimalist furniture company in Malaysia offers timeless pieces to help you furnish your home without breaking the bank. Besides furniture, the company also sells kitchen equipment; from hood and hob to small appliances like ovens and fans. 
Website | Facebook | Instagram 
Bahagia Furniture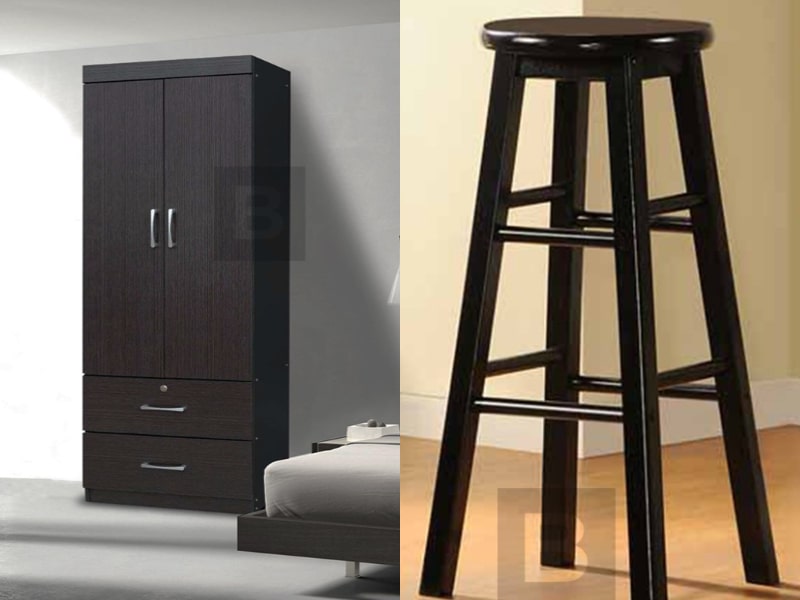 This superstore has just about every room in the house covered, from living room furniture and dining essentials to bedding and home office equipment. It also provides free delivery and installation services to locations in West Malaysia, so you don't have to worry about setting things up yourself. 
Lexis Home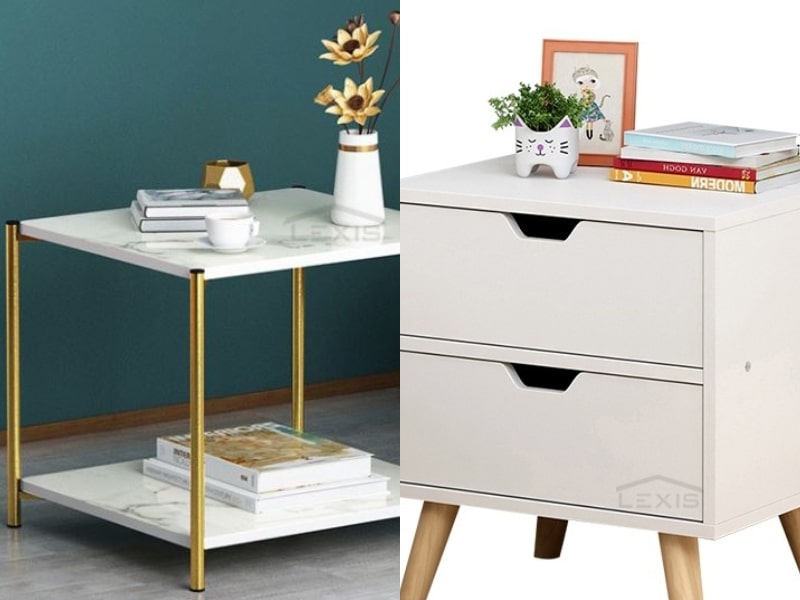 Known for low prices and frequent sales, Lexis Home is a favourite for anyone looking for minimalist furniture in Malaysia on a budget. Its pieces fuse functional applications with simple designs, making them easy to fit into every home without disruption. The low price points also mean they're just as affordable for students or young professionals wanting to improve their living spaces, but lacking the funds to do so. 
Lancco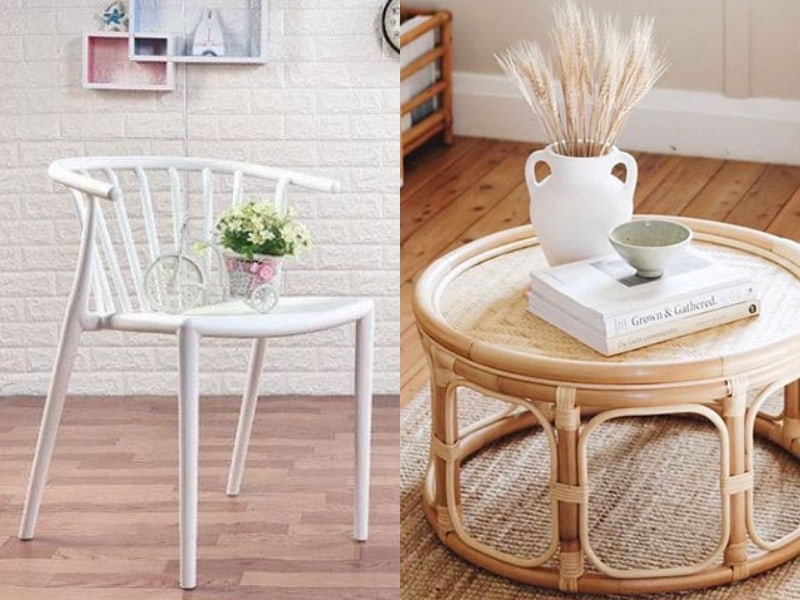 If you love both bohemian rattan accessories (rugs, baskets, the like) and mid-century silhouettes, then Lancco is the place for you. From beds and dressers to sofas, coffee tables, and more, you'll find a mix of affordable and luxe pieces, with additional bargains in the rug and cushion departments.
HOOGA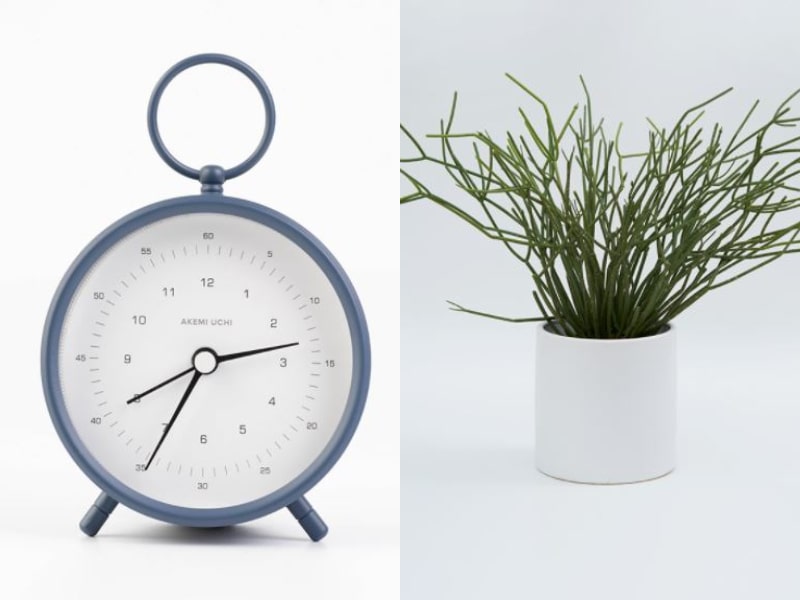 Known primarily for its scented candles and bedding, HOOGA is also where you can find tasteful Danish-inspired home accessories. Comprising clocks, tableware, organisers, vases, and more, you'll find a mix of aesthetically-pleasing pieces to add personality to your crib. And if you love plants but hate caring for them, there's a good selection of artificial greenery too. 
Website | Facebook | Instagram 
Related: 7 Scented Candles Brands In Malaysia That'll Make Everyone Go "That Smells So Good!"
Homehuk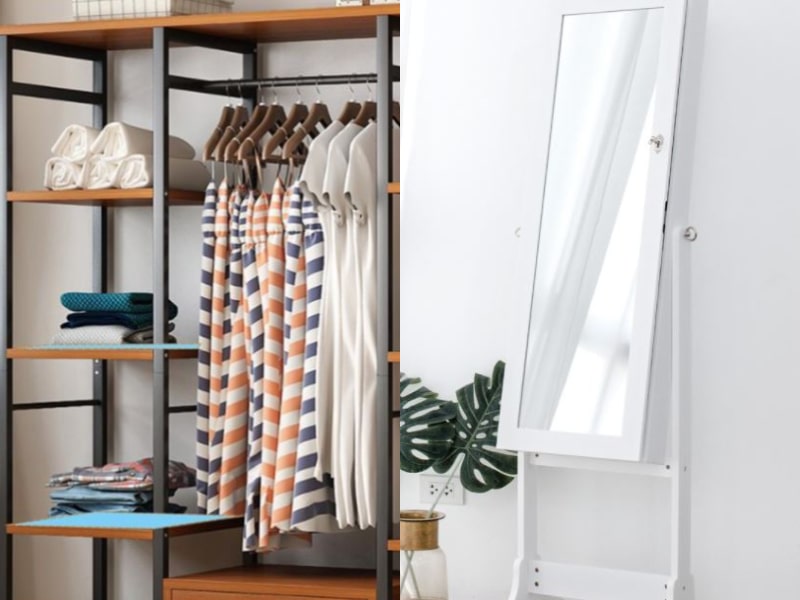 Homehuk is a one-stop-shop for all your minimalist home furniture needs in Malaysia. From sofa beds and standing mirrors to storage racks and spin mops, you'll score deals on daily essentials for your abode. These no-fuss, no-muss pieces are also easy on the wallet. 
Home's Harmony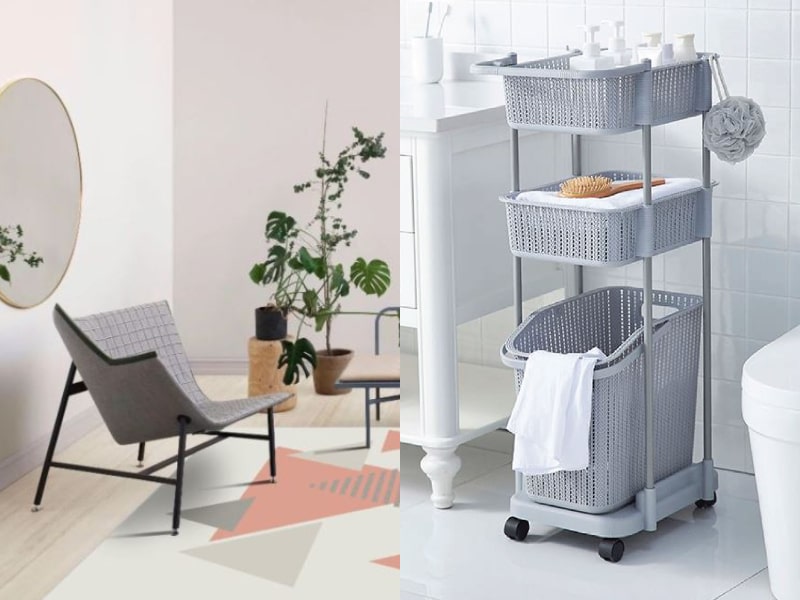 You might've been one of the many Home's Harmony branches in the country, but don't underestimate its affordable furniture offerings. You can find modern minimalist furniture in Malaysia to child-friendly cabinets and racks for your little ones. There are even cute, fluffy plushies for your kids (or the child-at-heart) for snuggling to dreamland!
Just About Design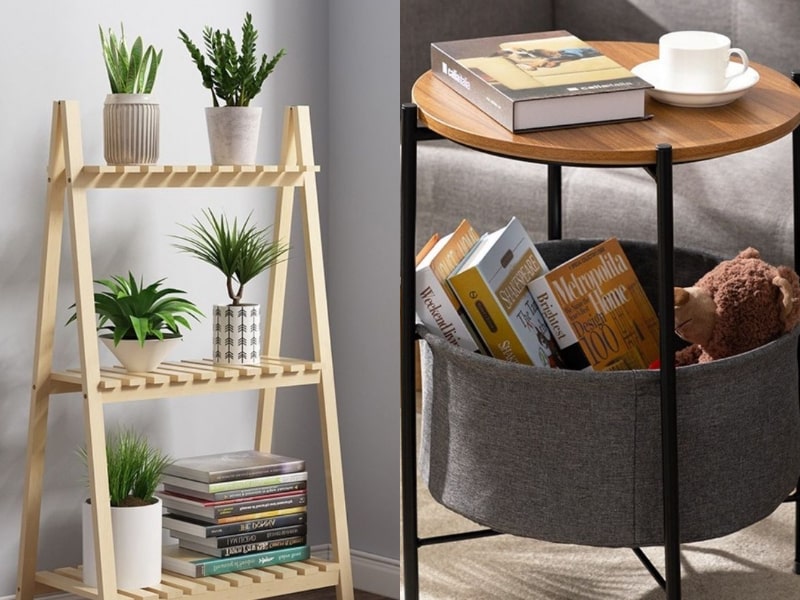 Looking for rustic wooden furniture and bohemian frills to give your home some character? You'll find what you're looking for at Just About Design; ranging from rattan boxes and printed throws to solid wood coffee tables. With warm notes throughout the pieces, you can shop minimalist home furniture in Malaysia and not have to compromise on that home-y feel.
Natural Signature x Woodora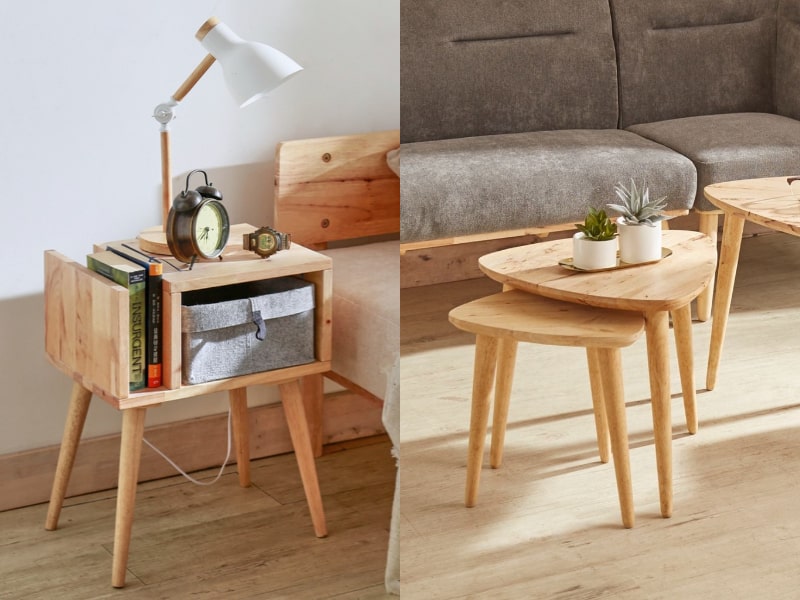 Minimalism doesn't mean boring and dull, but carefully thought-out lines and patterns. It's one of the main reasons why people come to Natural Signature x Woodora for its array of handcrafted pieces. The design here leans more towards mid-century and Scandinavian looks. Both are known for their versatility and clean aesthetic, making them easy to work with no matter what your home's overall direction looks like. 
Lotus's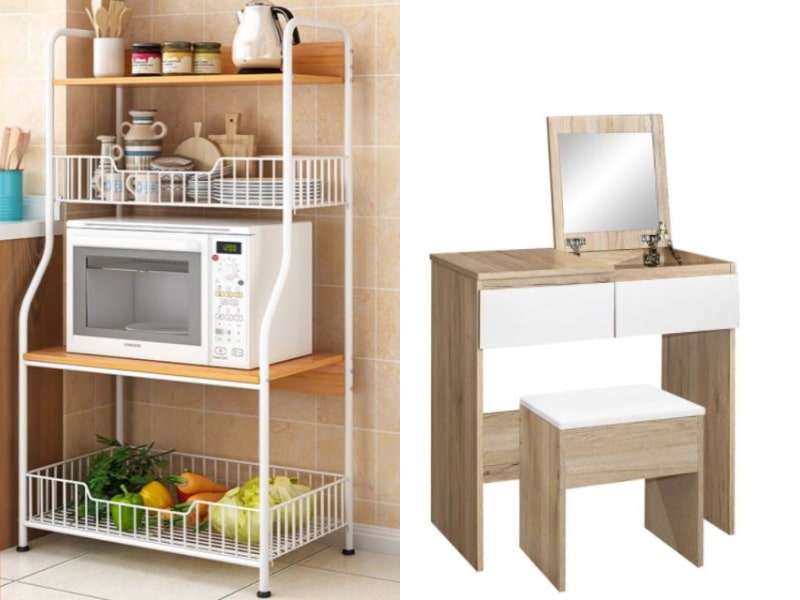 Multi-national supermarket chain Lotus' doesn't only fulfil grocery needs with its impressive range of daily staples. It's also a good place to shop for furniture! With modern designs and competitive prices, the big-box retailer is a treasure trove of minimalist furniture in Malaysia. 
Give Your Home A Fresh New Look With

Minimalist Furniture In Malaysia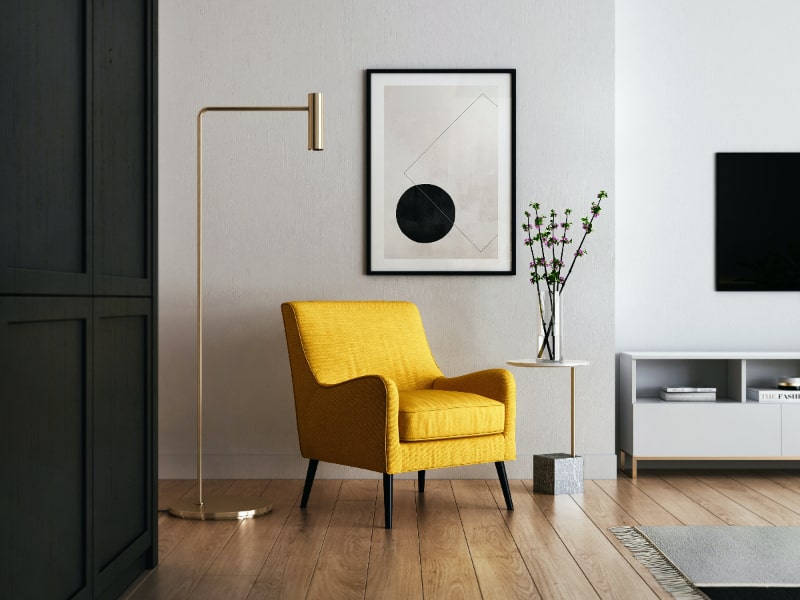 From sofas to bed frames, minimalist modern furniture is a foolproof way to decorate any home. Its clean lines and neutral shades make it easy to mix and match pieces with stronger colour tones. If IKEA has taught us anything, it's that modern furniture can be affordable! That said if you're rather tired of cookie-cutter Swedish tables and chairs, the stores on this list offer ample alternatives to statement pieces that don't break the bank. 
Shopping for a sofa? Read our detailed guide to know all about the types of couches in Malaysia and which suits your home best. Want to do your part in reducing landfills? Visit these secondhand furniture stores in the Klang Valley for pre-loved pieces that deserve a second chance in your home.