Among the many pieces of furniture in the living room, the sofa is an important one. Why? Because it sets the overall vibe of the space, and it's also where you spend a lot of time. Whether it's watching TV or catching up on reading, the sofa provides a cosy nook for you to unwind. Not sure where to start and how to choose a piece for your abode? We are here to help. Below are the best types of sofas on the market in Malaysia; the designs may vary but they all aim to please. 
The

Best

Types Of Sofas

In Malaysia

For Comfort And Style
1. Modular / Sectional Sofa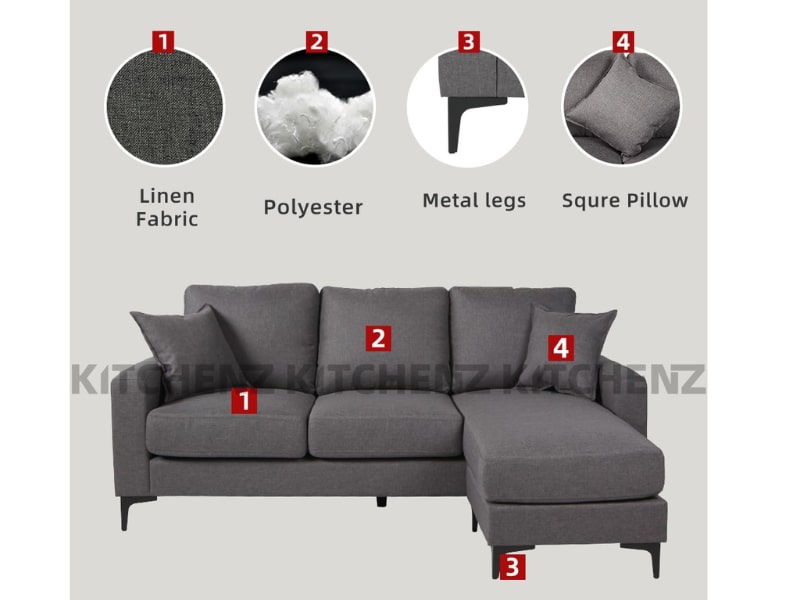 Also called sectionals, this type of sofa comprises multiple pieces and base sections that can be combined or broken apart to create different arrangements. This, of course, also depends on the size of the sofa and how expandable it is. Smaller modular sofas are commonly two-seaters, while larger ones take on an L-shape. But regardless of design, they usually consist of three to five sections. Such as this three-seater fabric sofa, which allows you to switch the chaise from left to right easily. 
2. Chesterfield Sofa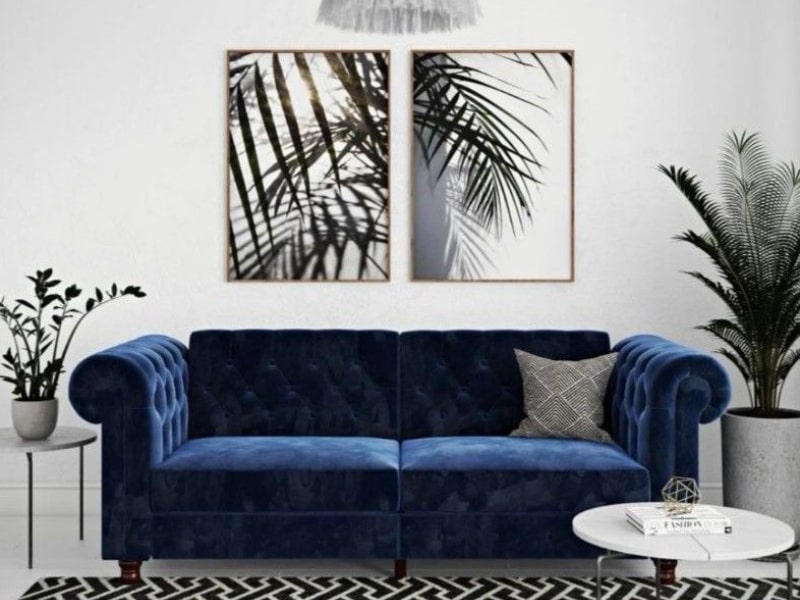 With a sturdy body characterised by high armrests and deep seats as well as its signature wraparound design and quilted/tufted appearance, the Chesterfield makes a strong statement. Throw in a couple of pillows and you'll have an ample cosy seat for the entire family to chill on. However, keep in mind that its scale means this type of sofa needs a room with enough space to maintain balance. 
3. Sofa Bed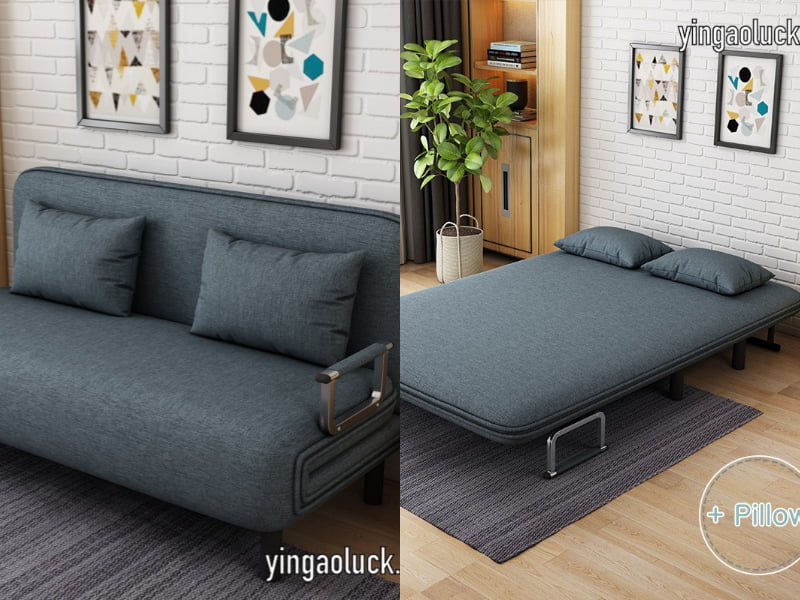 As the name suggests, sofa beds are, well, sofas that double as beds. It's pretty straightforward and there are two main configurations. 
Sleeper sofa: A sleeper sofa is a sofa with a mattress that pulls out and converts into a bed. The mattress is generally hidden and can either be popped out or folded out.
Futon: A futon can mean one of two things; a traditional Japanese style of bedding or a Western convertible sofa. In this context, a futon converts a sofa to a flat and thin mattress by simply pulling the frame. 
4. Rattan Sofa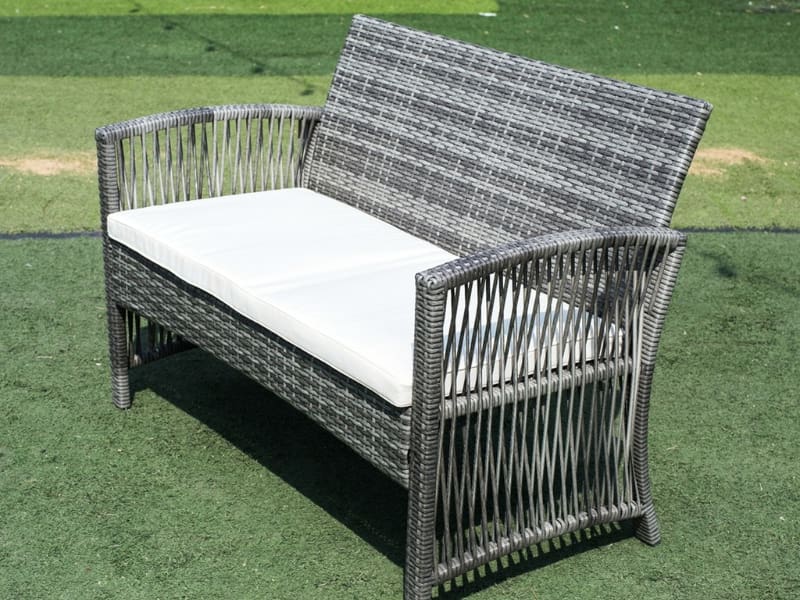 Need a rustic and casual laid-back vibe for your home? You can't go wrong with a rattan sofa then! Suitable for living rooms and patios alike, this classic woven furniture comes in different finishes on top of the classic brown that we're all familiar with. For a touch of cottage charm, include patterned throws and a bohemian rug. 
5. Camelback Sofa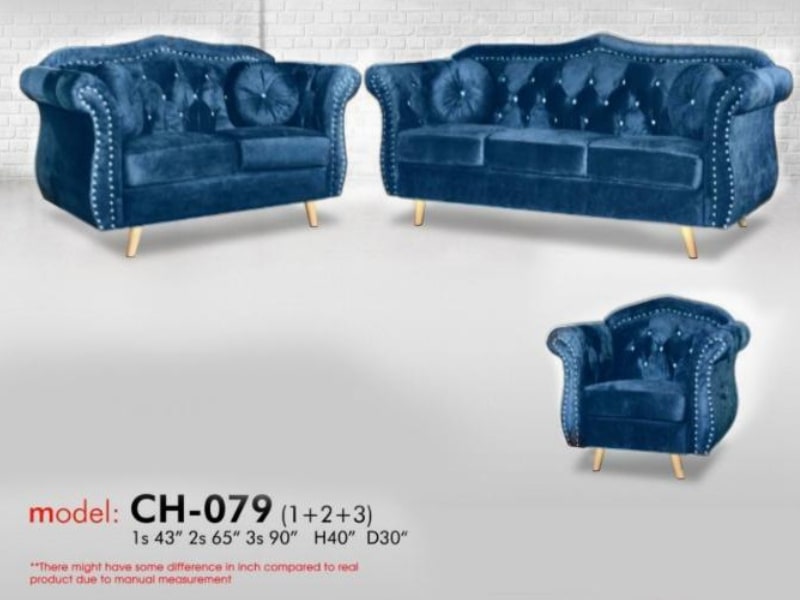 Shaped like the hump of the desert animal, Camelback sofas are distinguished by their arched backs, rolled arms, and exposed legs. Although it was introduced in the 18th century, it remains a popular option today among the types of sofas, making it one of the best sofas in Malaysia. Stylish attributes aside, its many sizes make it easy to fit in both homes and apartments.
6. Track Arm Sofa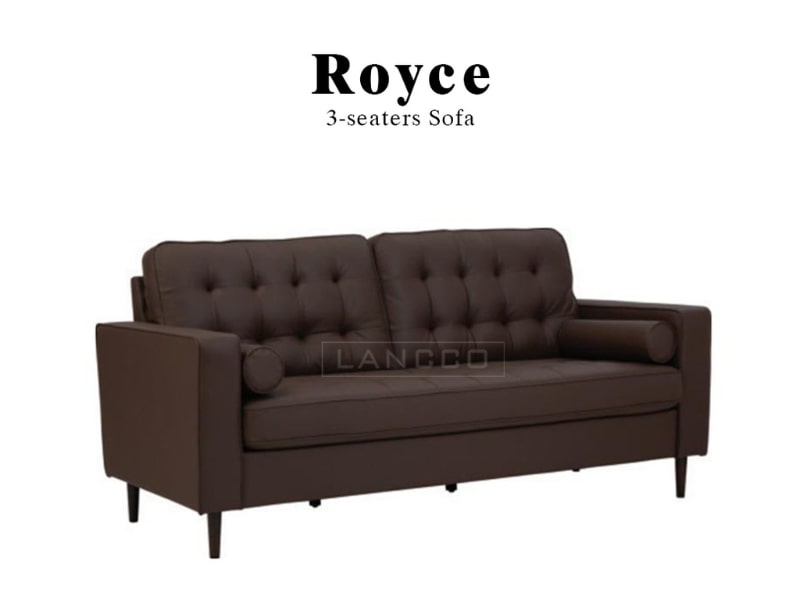 Track arms are sleek and easy to pick out from the crowd because of their clean, straight lines along the sides. Symmetrically shaped, a track arm sofa can work in any living room space, considering that the straight arms are less obstructive than rolled arms and other sofa styles. Moreover, the flat arms are optimal spots to rest your arms and place remote controls or cups.
7. Tuxedo Sofa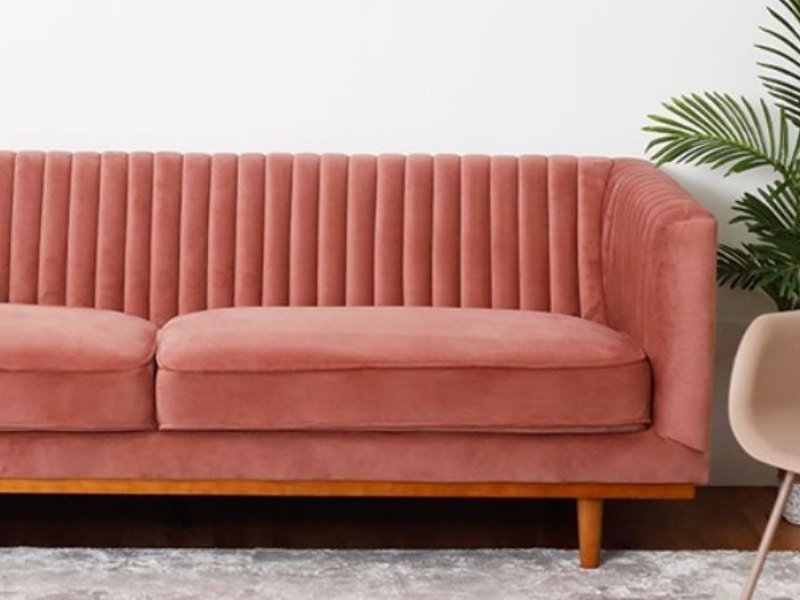 Named after Tuxedo Park in New York City, this sophisticated sofa is identified by the height of the arms that level the back of the sofa, creating an upright and geometric look. Adding to its classy looks is that they're often tufted or quilted. Overall, it's a modern selection that pairs perfectly with today's contemporary design languages. 
8. Low-Seated Sofa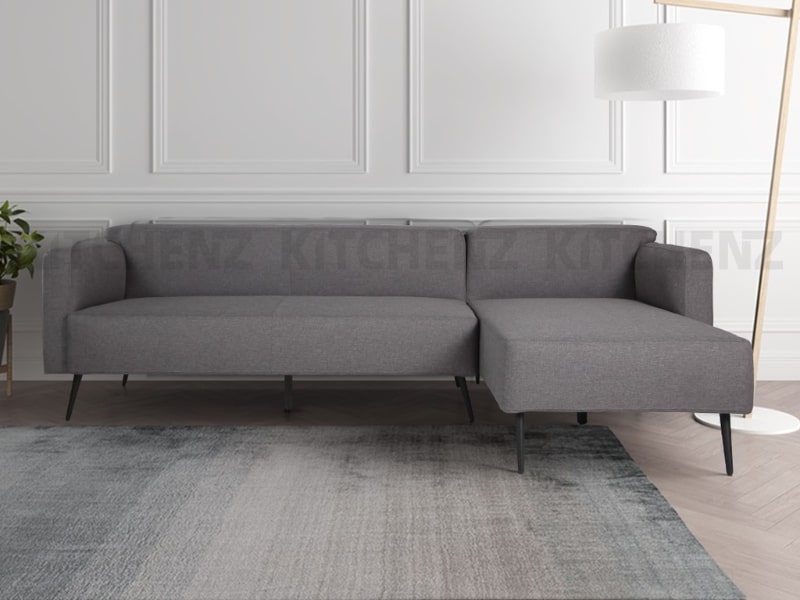 Boasting a minimalist form with low seats and back height, low-sectional sofas are positioned closer to the floor for a lounge-like sitting arrangement. For context, a low-sectional sofa generally measures from 32 to 40 inches in depth. Meanwhile, the pillows are often plump and soft, connecting to the sofa base for stability. If you're pairing it with a side table or chairs, make sure it's about the same height so everything looks cohesive. 
9. English Roll Arm Sofa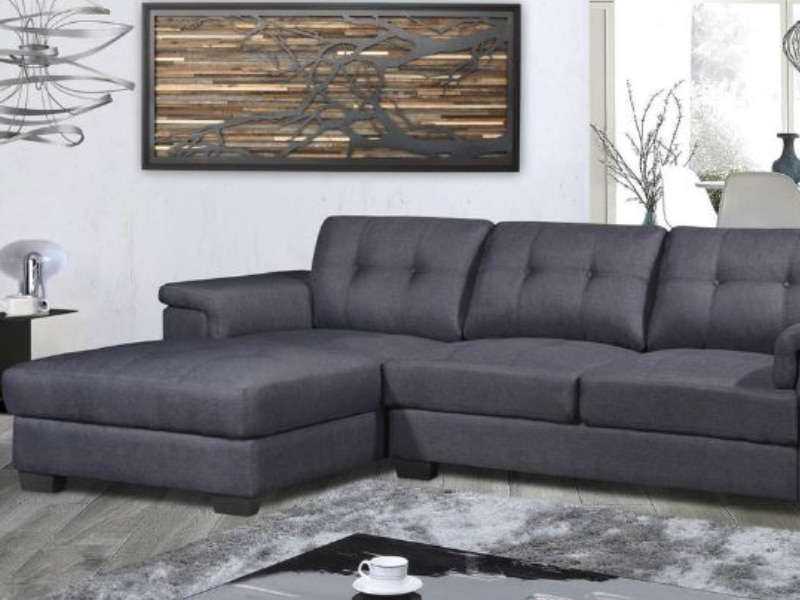 If your idea of a lazy afternoon is curling up with your favourite book and a cup of coffee or tea, you most certainly can't go wrong with a classic English roll arm sofa. Equipped with deep seats and soft curves, this is the perfect way to sink into and not get up for the next two to three hours. Compared with other types of sofas, the English roll is really that comfy.
10. Armless Sofa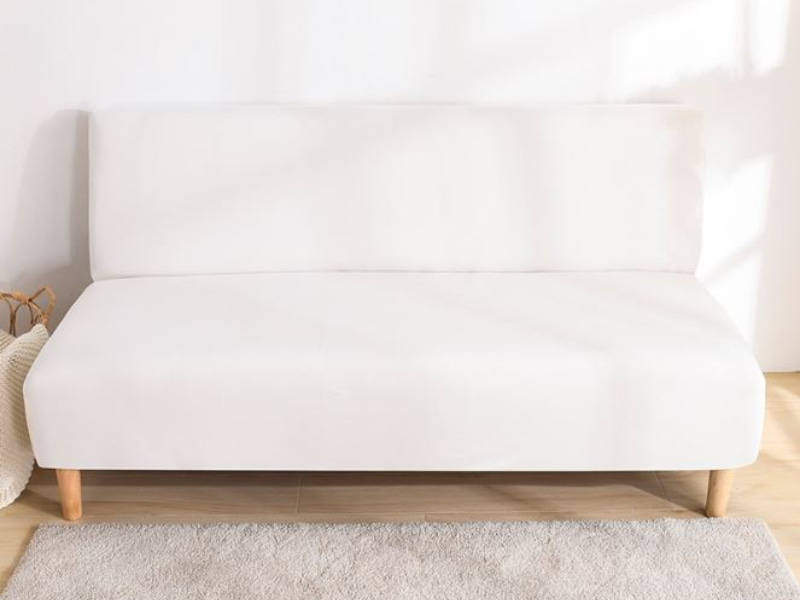 Also referred to as a settee or sofette, armless sofas are great in apartments because they're generally smaller compared to other configurations. The omission of arms on the sides gives it a seamless design that allows the couch to blend in seamlessly with the rest of the room.
11. Sofa With Wooden Arms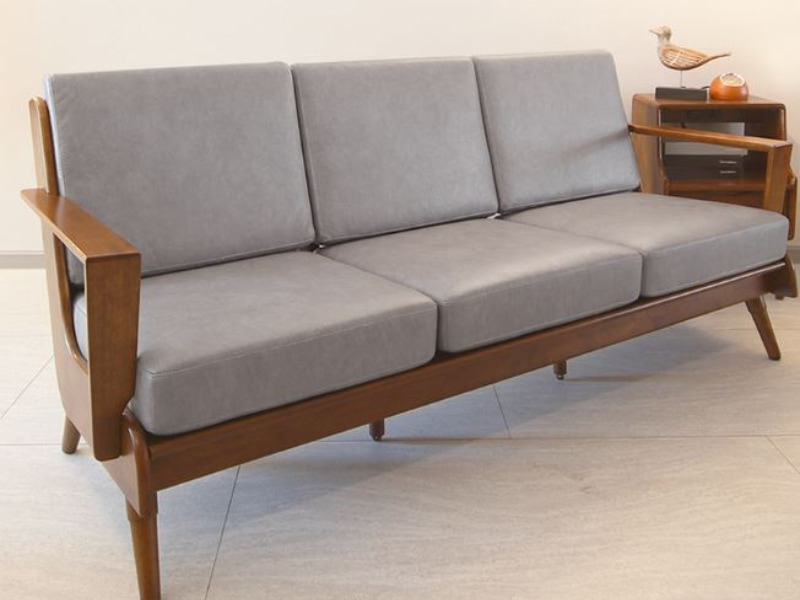 Sometimes, all you need to accentuate your home is a timeless type of sofa, like the ones with wooden frames. The cushions, which are separated for quick switchovers, are upholstered most of the time for a charming retro look.
What Look Out For When Choosing The

 

Types Of Sofas

In Malaysia
Frame: A good frame will see you through heavy usage. Wood frames are highly reliable. That said, metal alternatives are becoming popular too. You will pay a little extra for a high-quality frame, but it's worth it.
Suspension: Like a car's suspension, the sofa's suspension holds the weight of its occupants, preventing it from collapsing. Plus, it's the suspension that determines a sofa's comfort, not the cushions. To inspect the suspension of a sofa, sit on it and notice if there are any squeaking noises or an abrupt shift of weight.
Cushioning: Apart from serving an aesthetic purpose, cushions are often the subject of discussion. Some prefer sinking into a soft seat, while others prefer one with a firm feel. It's a matter of preference, so know what you like before making a purchase. 
Fabric: There are many types of sofa fabric, but you'll want to choose one that suits your living room scheme and lifestyle. Whether it's colourful or simple, ensure that it can stand the test of time. Separately, if you have pets at home, it's wise to pick a fabric that's easy to spot clean. 
These

Types Of Sofas

Will Give Your Living Room A New Identity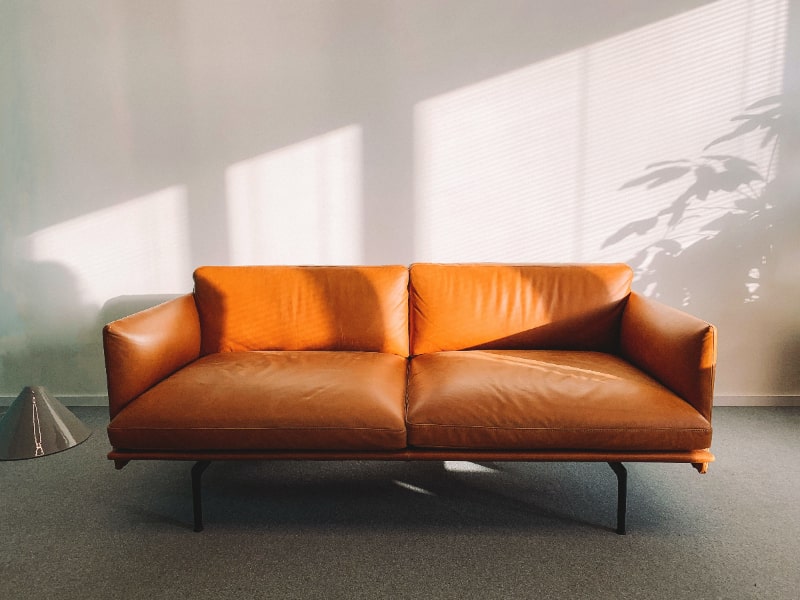 A sofa is one of the most important investments you'll likely make for your home. After all, it's where we lounge, eat, chat with friends and family, watch TV, work, and even sleep. Hence, it makes sense to invest in one that'll last you for years. To snag up the best sofa deals in Malaysia, be sure to check out our 12.12 Birthday Sale to buy your favourite type of sofa at fantastic prices! Also shopping for appliances to complete your home? Check out these best fridge brands in Malaysia to keep your items fresh and chilled 24/7. Or these convenient standing fans to keep the heat under control, all without hiking up your monthly electricity charge.