The reality of living in Malaysia is that we're constantly battling the heat. Save for the time we're in an air-conditioned premise or blessed by the occasional rain, the heat struggle is real. Good for those who can afford to turn on the A/C at home whenever they like, bad for those who can't. For the latter, relying on just the ceiling fan isn't always enough to beat the sweltering heat. If you're looking for an alternative—and relatively affordable—way to cool down, these standing fan models in Malaysia are your best bet.
9

Best Standing Fan Models To Buy In Malaysia
Modern standing fans come in all shapes and sizes (some even shape-shifts!). We picked out the best standing fan models in Malaysia packed with beneficial features.   
1.   Gaabor Fan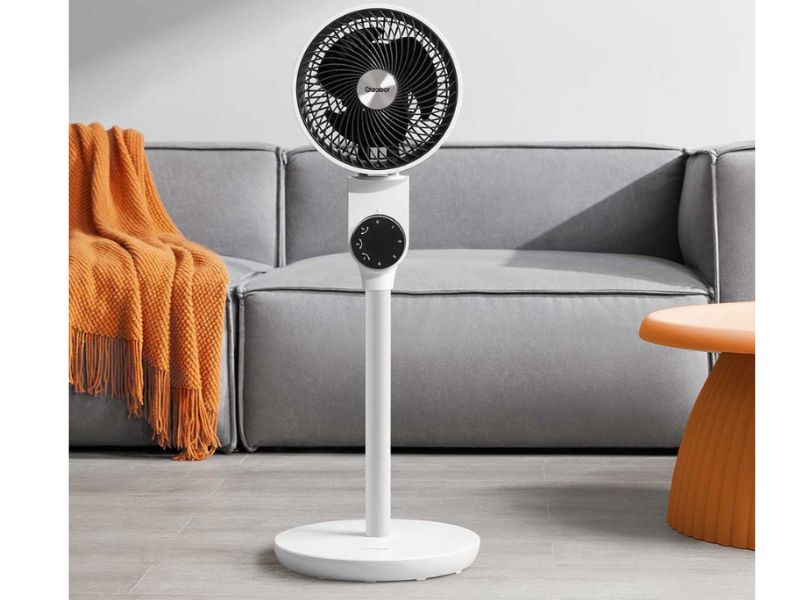 One of the best-selling standing fan models on Shopee Malaysia, this unit from Gaabor comes with plenty of great features that make it a clear standout. It is designed with a circulating air system that can equalize indoor temperature and speed up indoor air circulation with three air speeds. You can adjust between natural wind, normal wind, and sleep-appropriate wind. And you don't have to worry about loud fan noises as it is tuned to keep the decibels down to no more than 50dB.
The Gaabor Fan is highly portable too, with a concealed handle making carrying it from room to room hassle-free.  
2.   Xiaomi Mi Smart Standing Fan 2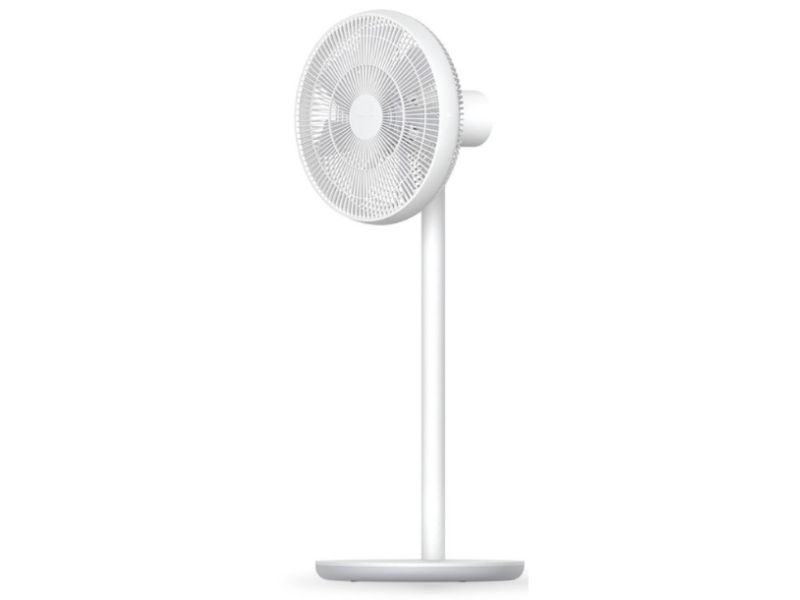 What does a "smart" fan do, you asked? In the case of the Xiaomi Mi Standing Fan 2, it can be controlled remotely via an app and supports voice control too. Imagine just yelling at your fan instead of having to grudgingly get up from your comfy sofa or bed to change the settings!
In terms of actual performance, the Mi Standing Fan 2 has two layers of fan blades that rotate simultaneously to increase airflow for powerful cooling. It is highly adjustable too, as you can set the fan speed to any point between 1 and 100. Other highlight features include 140° horizontal swing, low-noise operation, and the ability to use it as a standing or table fan interchangeably.
3.   Khind Tower Fan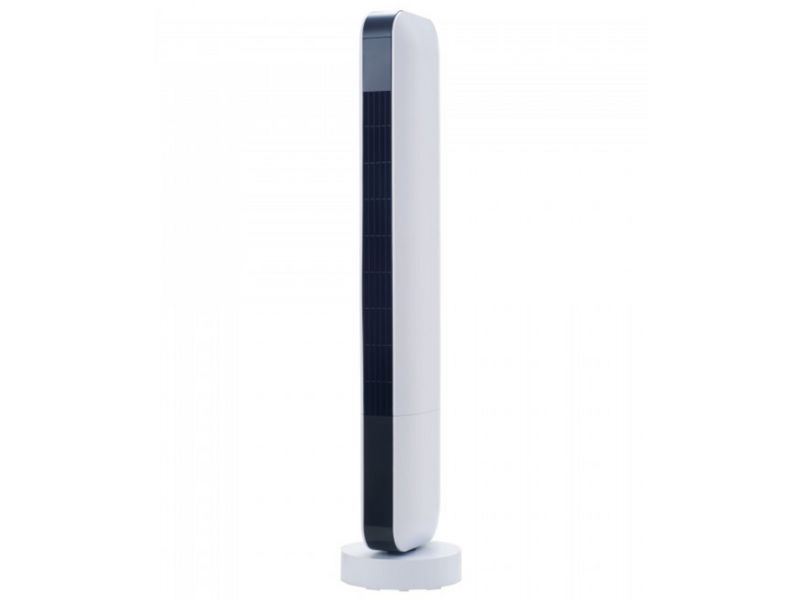 Standing fans are not the most aesthetically pleasing of things to have in a room. If you are looking for one that doesn't stick out like a sore thumb as much, consider a tower fan. 
The Khind Tower Fan gives you features like a three-speed setting, 8 hours timer, motor overheat protection, and auto oscillation up to 50°. You can set it to normal, sleep, or natural mode to suit your cooling needs at different times of the day. On top of a soft touch control panel, it also comes with a remote control for added convenience points.
4.   PerySmith Bladeless Tower Fan Zefer Series T11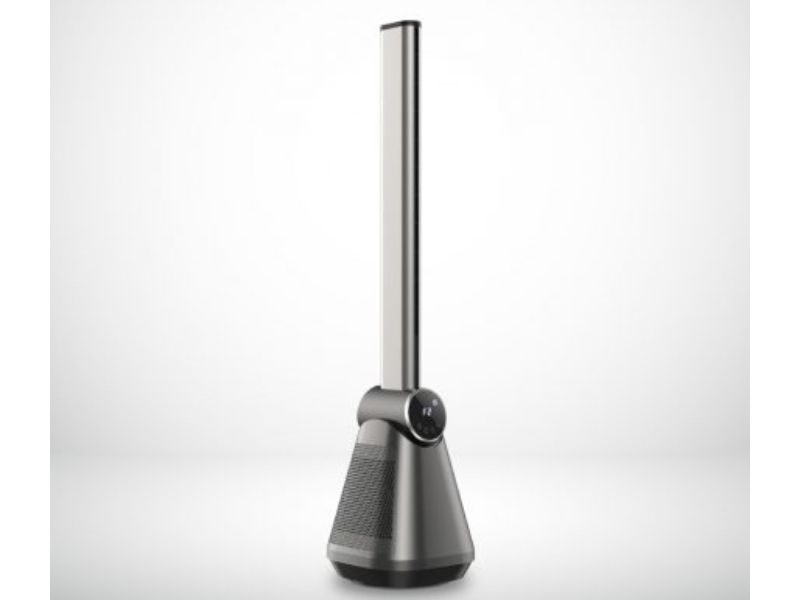 Taking the tower fan design to a new level, the PerySmith Zefer Series T11 is futuristic-looking and one of the best standing fan models in Malaysia that will surely be a conversation piece among visitors at your home.
Using the company's unique Zefer technology, the tower fan creates consistent airflow for a gentle breeze with a nearly soundless operation (at only 35dB). What's more, its large digital display screen and soft-touch panel lend it a premium user experience.  
5.   Dyson TP00 Pure Cool Purifying Tower Fan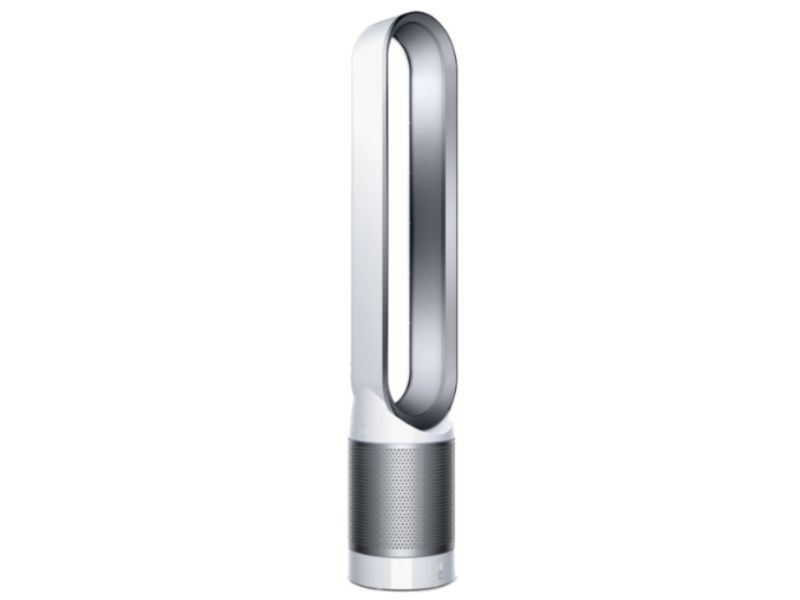 Have the moolah to spend and want nothing less than the best standing fan models in Malaysia? They don't get any fancier than the Dyson TP00 Pure Cool purifying tower fan. With its state-of-the-art Air Multiplier technology, the bladeless fan can project an uninterrupted stream of powerful, smooth, and high-velocity airflow (and do so silently) – as opposed to the choppy air produced by fans with blades. 
The fan's 360° Glass HEPA filter capture 99.95% of allergens, pollutants, and ultrafine particles from all angles including pollen, bacteria, and pet dander. Moreover, its bladeless design also makes it much safer in households with active and curious children. 
6.   JISULIFE Rechargeable Portable Fan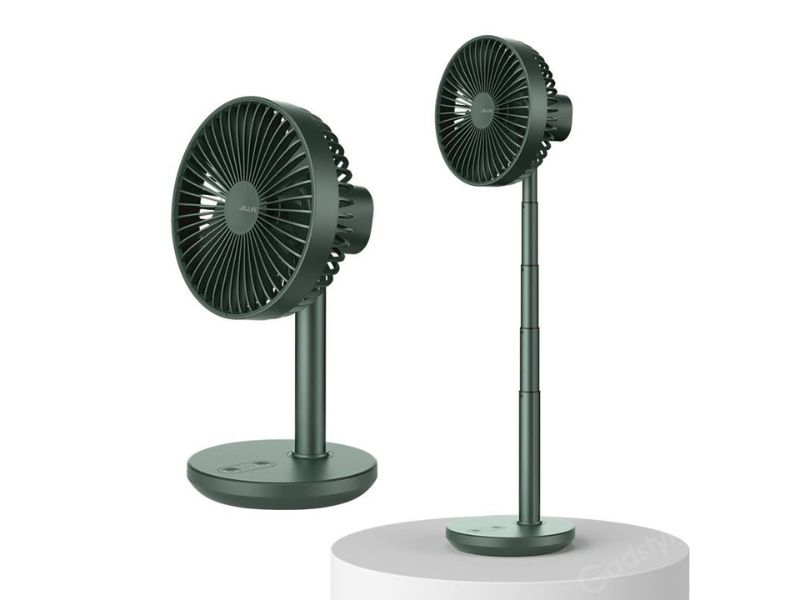 In terms of sheer portability, few come more highly recommended than the JISULIFE fan. Being a cordless fan, you can take it to literally any corner of any room. Who needs a socket?
The fan's built-in Li-Ion batteries have a rated endurance of up to 28 hours between charges. And speaking of that, it charges up quickly via USB-C. Despite being smaller than most standing fans, it is no less powerful. You can feel the strong wind from this fan from eight meters away! (For context, a typical fan can blast wind that reaches two meters out).
7.   Hiraki Stand Fan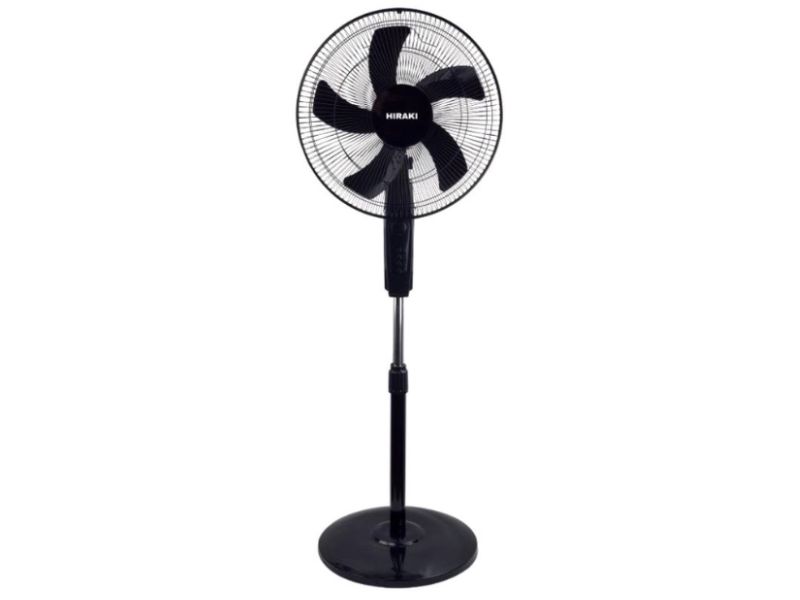 For those who don't need all the extra bells and whistles and want nothing more than a simple yet reliable fan that does its job well, check out the Hiraki stand fan. With almost 10,000 units sold on Shopee, it has clearly gotten the seal of approval from many users. 
It has five 16-inch blades and three-speed settings which can deliver satisfactory cooling performance in most weather conditions. Add in a low price tag and mostly positive reviews, and you have one of the best affordable standing fan models in Malaysia with little to complain about.
8.   Acson Foldable Floor Fan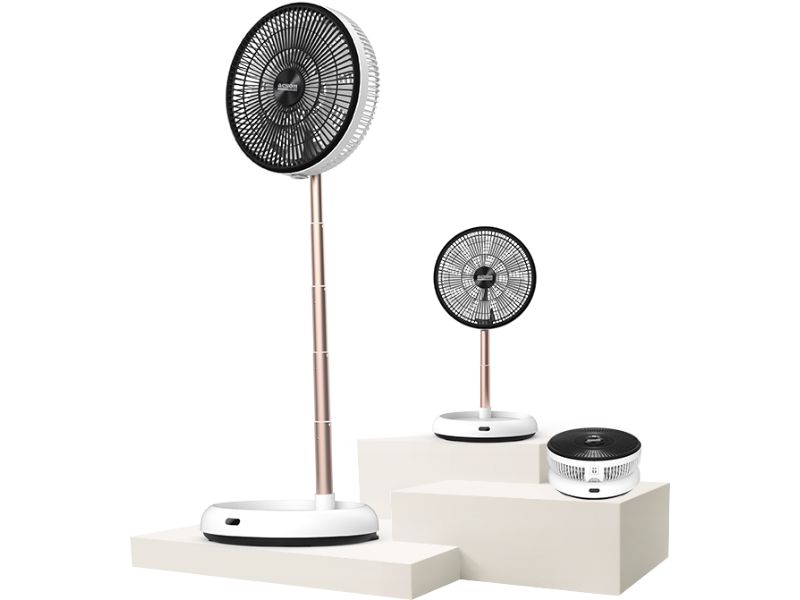 We often think of a standing fan as belonging inside a premise, but what if you can bring one with you wherever you go? The Acson foldable floor fan is, as its name suggests, foldable. Yes, you can collapse it down to roughly the size of a robot vacuum cleaner and easily take it to places. Ever wished to bring a fan to the beach or a camping site? Now you can!
Specs-wise, the Acson fan has eight levels of adjustable airflow with a 180° vertical swing angle and automatic horizontal swing. It is cordless and has a built-in rechargeable battery.
9. Opolar 4-In-1 Multifunctional Fan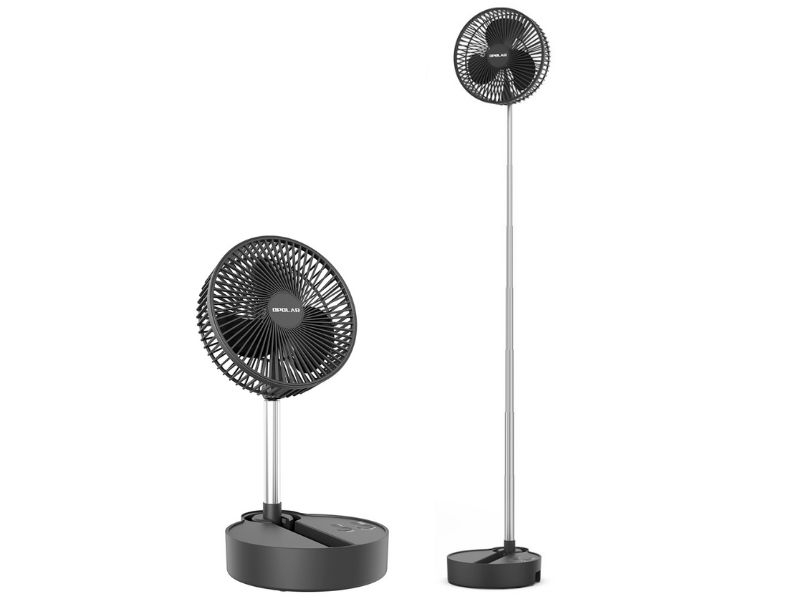 Opolar's multifunctional fan is another option worth looking into if you want a versatile and easy-to-carry fan. At a height of 42cm, it makes for a good table fan and it can be further extended up to 110cm to make it a standing fan. Furthermore, you can fold it all the way down for easy carriage and storage.
With a built-in 10,000mAh battery, you can keep the fan on for up to 20 hours in between charges. There's also a 20,000mAh option if you want a longer-lasting model.
If Aircond Is A No Go, Get One Of These

Best Standing Fan Models In Malaysia

Instead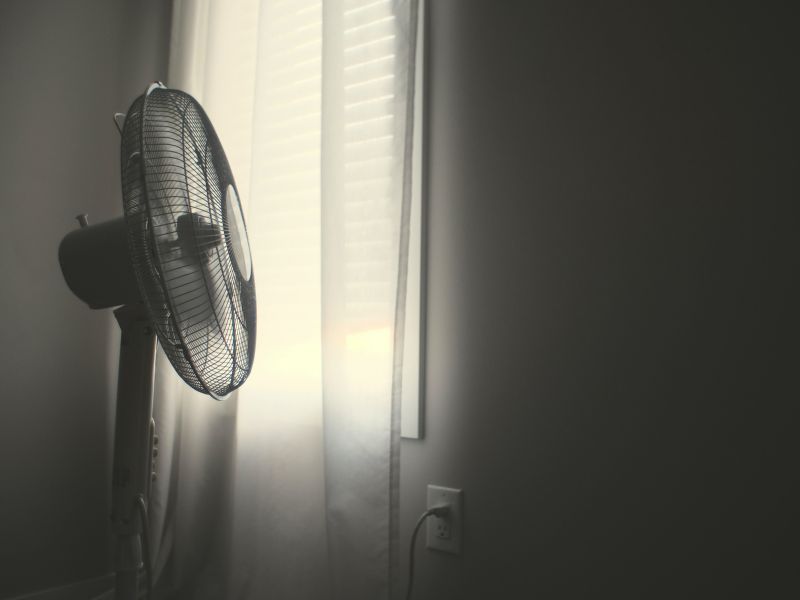 Not every household can afford to install A/C units and keep up with the monthly bills as well as maintenance costs. A fan, though, is 100% a necessity and a survival tool for everyone living on this side of the tropical world. If you are thinking of investing in a better-quality standing fan, these best options in Malaysia should be at the top of your shopping list!
Related: 5 Best Ceiling Fans In Malaysia: What And Why Are Malaysians Buying These?
Check out Tech Thursday for 1-day only lowest price, unbeatable deals, and extra 20% Coins Cashback every Thursday!