The city is great and all. But with non-stop traffic, questionable air quality, and endless towering buildings, it can get a little suffocating living in the concrete jungle. Fortunately for us, there's no shortage of nature in Malaysia, even in the midst of urban living. For those residing in the Klang Valley, there are plenty of campsites in Selangor to enjoy a nature getaway. 
So, pack your bags, stow away your electronics, and get ready for a good time in the wild at these camping sites near Malaysia's populous cities. 
Important note: We're trying our best to be accurate, but as the situation surrounding the pandemic continues to evolve, it's best to check if these spots remain open to avoid disappointment.
Enjoy Fresh Air And Time Off At Some Of The Best

Camping Sites In Selangor
Sungai Chiling Waterfall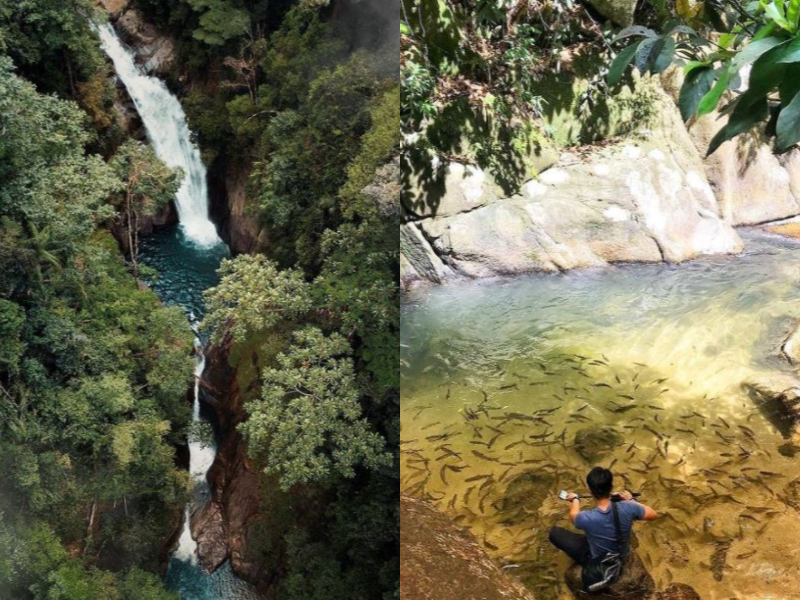 Aptly named, Sungai Chiling is where you go to unwind and relax. A short 40-minute drive from the heart of KL, this popular campsite in Selangor is surrounded by three separate vertical waterfalls, all of which provide a scenic view to set your base.
The main waterfall, however, is actually within the Sungai Chilling Fish Sanctuary. To get there, you'll need to traverse the forest and cross several streams, so be sure to wear comfortable sportswear and shoes, and store your belongings in a waterproof outdoor bag. 
Once you arrive, marvel at the majestic scale of the waterfall while swimming with fishes at the base. Feel free to snap some photos with a waterproof camera for keepsake, or document in video with an action cam. 
Due to the high humidity levels, it's common to encounter mosquitoes and other insects here. To ensure you feel comfortable throughout the day, bring along a bottle of mosquito repellent.
Address: Sungai Chiling Fish Sanctuary, 44000 Kuala Kubu Bharu, Selangor
Opening Hours: 8am to 6pm (Friday to Sunday); Closed from Monday to Thursday
Contact: 03-6064 1214
Kuala Selangor Nature Park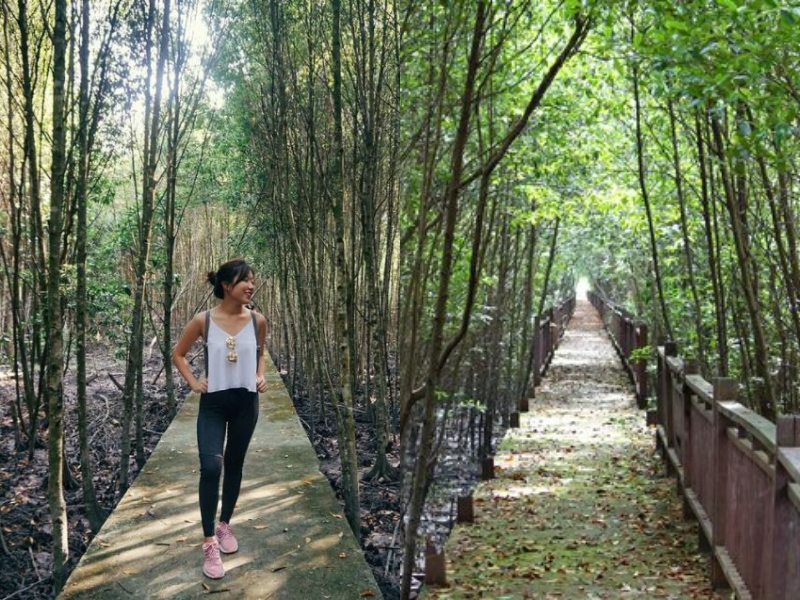 A sprawling 200-hectare green sanctuary located along Sungai Selangor, the Kuala Selangor Nature Park is home to a myriad of flora and fauna, many of which you'll encounter along the way to this famous campsite in Selangor.
While you're there, take time to soak up the natural beauty provided by lush rainforests and mangrove swamps. The area is also home to more than 150 species of birds, making bird watching a fun and engaging activity there.
For a better and more immersive experience, bring binoculars, cameras with focus lenses, and wear shades. You can also hike up one of the many observation towers for a better view. 
There's plenty of space for you to camp here. However, if you aren't keen to set up your tent from scratch and want more of a "glamping" experience, you can choose to rent a chalet or a hut for a minimal fee.
Address: Taman Alam Kuala Selangor, Jalan Klinik, 45000 Kuala Selangor
Opening Hours: 9am to 6pm daily
Contact: 03-3289 2294
FRIM Camping Grounds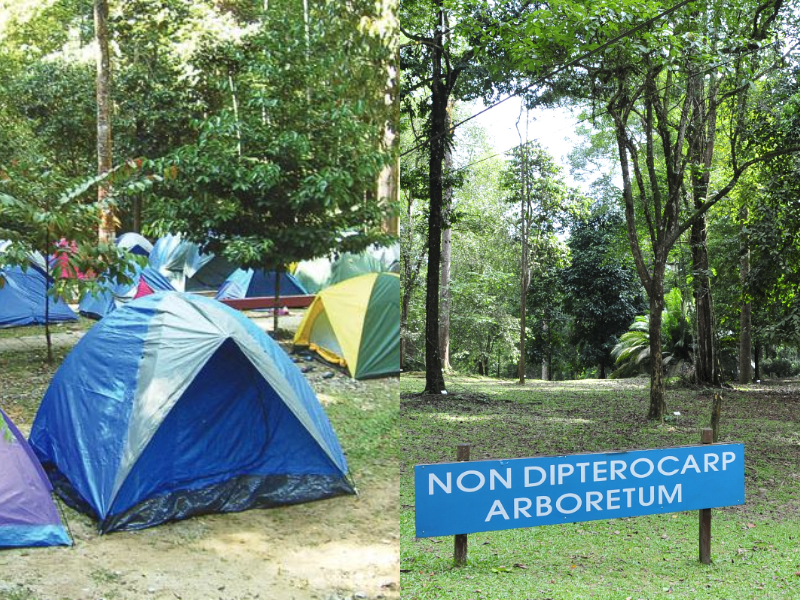 Managed by the Ministry of Land, Water, and Natural Resources, the Forest Reserve Institute Malaysia (FRIM) is first and foremost a centre for tropical forestry research. Having said that, it's also home to one of most famous camping sites in Selangor.
Surrounded by picturesque tall trees and sounds of the forest, The Perah Camp Site sits at a secluded area measuring about 3,229 sq ft, allowing it to accommodate up to 120 people at one time. 
FRIM has gone to great lengths to ensure the comfort and safety of its campers. The area comes with a kitchen, a hall, chalets, and restrooms, allowing you to enjoy your stay without a single worry. But if you're a camping purist, FRIM also rents out sleeping bags and tents so you can be as close to nature as possible.
There's plenty of activities to keep you occupied here. Biking and jogging are two of the more popular ones, largely due to the many routes and treks that explore different parts of FRIM. If you prefer a less strenuous activity, bird watching is highly recommended here.
Address: Forest Research Institute Malaysia, 52109 Kepong, Selangor 
Opening Hours: 8am to 5pm on weekdays
Contact: 03-6279 7000 / 03-6279 7649
Rumah Kebun Camping Grounds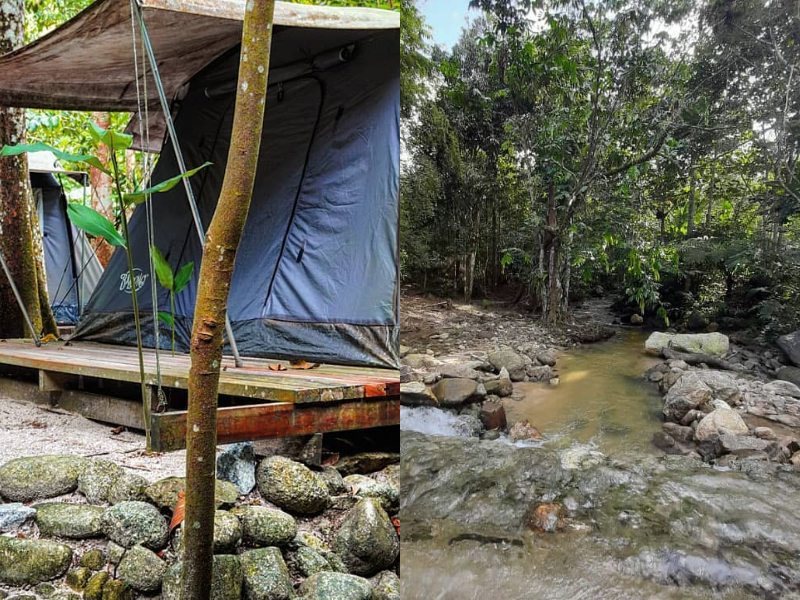 An ideal nature getaway for urban dwellers due to its close proximity to the city, Rumah Kebun is situated right among the scenic landscapes and lush greenery that Hulu Langat is known for. At its core, Rumah Kebun is a private homestay on Airbnb, but it also runs camping grounds for those wanting a true retreat. 
You're recommended to bring your own tents and equipment, but tent rentals are available too. After setting up your tent, take a dip in the Semungkis river, which is a stone's throw away from this Selangor-based campsite. Remember to bring extra swimwear and a pair of water shoes, so you don't have to worry about hurting your feet. 
For your meals, you can use one of the many BBQ pits there to grill chicken wings, burgers, or even marshmallows! Be sure to bring your own skewers, charcoal, aluminium foil, and your own tableware. 
Address: Kampung Sungai Semungkis, 43100 Hulu Langat, Selangor
Opening Hours: Contact for more information
Contact: 019-222 4956
Sungai Pisang Waterfall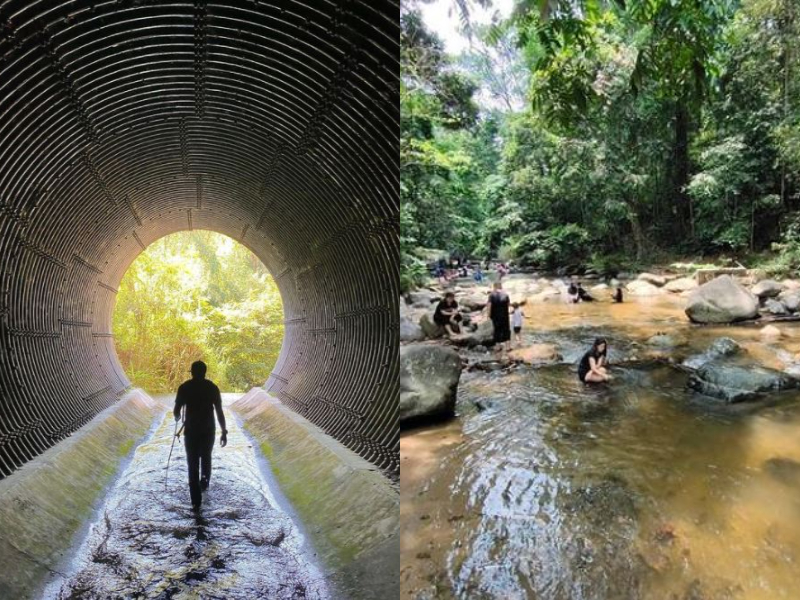 The idyllic 28m-high waterfall is what draws people to this campsite in Selangor. Located just off the Karak Highway from the city, the Sungai Pisang waterfall is accessible via two main routes. One leads you straight to the base of the waterfall, the other takes you to where the campsites are located. 
Either way, you'll be walking in shallow waters through huge tunnels under the highway. Make sure to take a photo or two for the 'gram here!
There are a few campsites here, so pick the one that suits your group best. It gets pretty sunny here as well, so keep a bottle of sunscreen at hand and wear a cap or hat. 
As all campsites are of higher ground, you'll need to go down a steep slope to reach the waterfall. Thus, ensure you've got good hiking shoes or rubber shoes with a good grip to avoid falls and injuries. 
Address: 3, 13 Jalan Gombak, Jalan Gombak, Kampung Batu Dua Belas Gombak, 53100 Selangor
Opening Hours: 8am to 6pm daily
Contact: 03-6091 6131
Break Away From The City And Get Close To Nature At These

Campsites In Selangor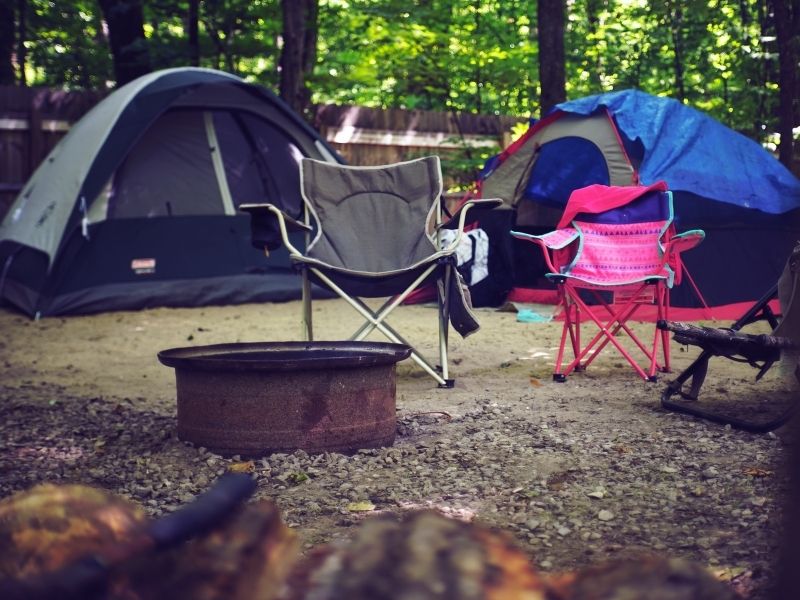 City living takes a toll on everyone. It's stressful being stuck in a rat race all for a pay cheque. Thankfully, Malaysia is filled with camping sites located near many green lungs for us to take a breather and forget about life's responsibilities, even if it's just for a day or two.
Wondering what you can bring along for food? Try these easy French fries or pasta recipes for starters. Just remember to clean up after yourself, alright?