Philippines' largest fast-food chain brand Jollibee has finally launched its first West Malaysia outlet in Sunway Pyramid. This marks Jollibee's second venture since launching what was then the first (and only) outlet in Kota Kinabalu four years ago. The expansion is a long time coming, and fans of the brand are buzzing with excitement to try the food. If you plan to visit Jollibee Sunway Pyramid but aren't exactly sure what to order, we're here to help. 
A Quick 101 Guide On What To Order From

Jollibee Sunway Pyramid

's

Menu
ChickenJoy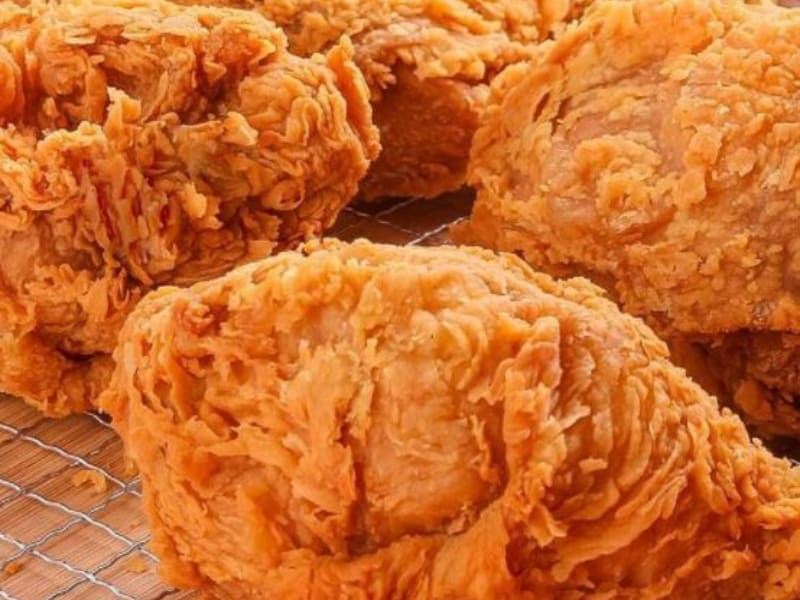 A signature best-seller, the ChickenJoy's reputation rivals that of KFC's. Available regular or spicy, Jollibee's fried chicken is crunchy on the outside and juicy on the inside. It's seasoned with a proprietary blend of herbs and spices, providing a delicious and flavorful crunch in every bite. It's all in the name: the ChickenJoy really does bring genuine joy to anyone visiting Jollibee's first West Malaysia restaurant. 
Jolly Spaghetti
The Jolly Spaghetti is a medley of spaghetti noodles, ground meat, sliced sausages, and sweet ketchup. There's no way you can find fault in this dish; the portion is generous, the sauce isn't too sweet, and the pasta is cooked al dente. We don't know about you, but we're definitely ordering seconds.
Jolly Sausage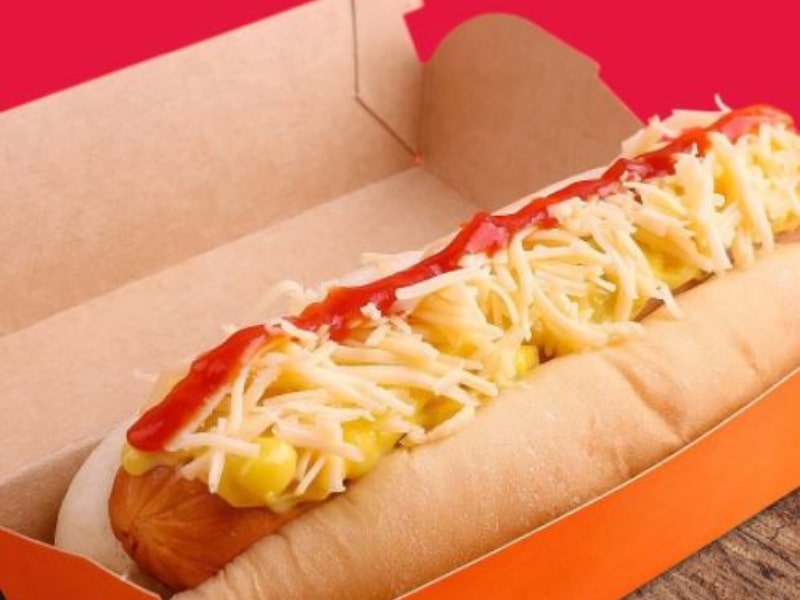 Simple and understated but never boring, the Jolly Sausage is yet another Jollibee staple. This hotdog comes with a tender chicken sausage slathered with shredded cheese and ketchup. Nothing fancy, just a satisfying to-go meal that won't disappoint you.  
Burger Steak
The Burger Steak is essentially a deconstructed burger, but with fragrant rice replacing the buns. The hearty patties come sprinkled with generous helpings of mushrooms and brown gravy. Mix it all together for a satisfying chow down. 
Double Cheesy Yumburger
Jollibee's take on McDonald's Big Mac, which comes stacked with lettuce, tomatoes, and a slice of gooey melted cheese sandwiched between two beef patties. Have it ala carte or with French fries and soda. Both offer an equally gratifying dining experience at Jollibee Sunway Pyramid. 
Cheesy Yumburger
The Cheesy Yumburger is the stripped-down version of the Double TLC. The missing extra patty is replaced with decadent white sauce for extra cheesiness. Completing the package is a chargrilled patty and two fluffy buns.
Aloha Yumburger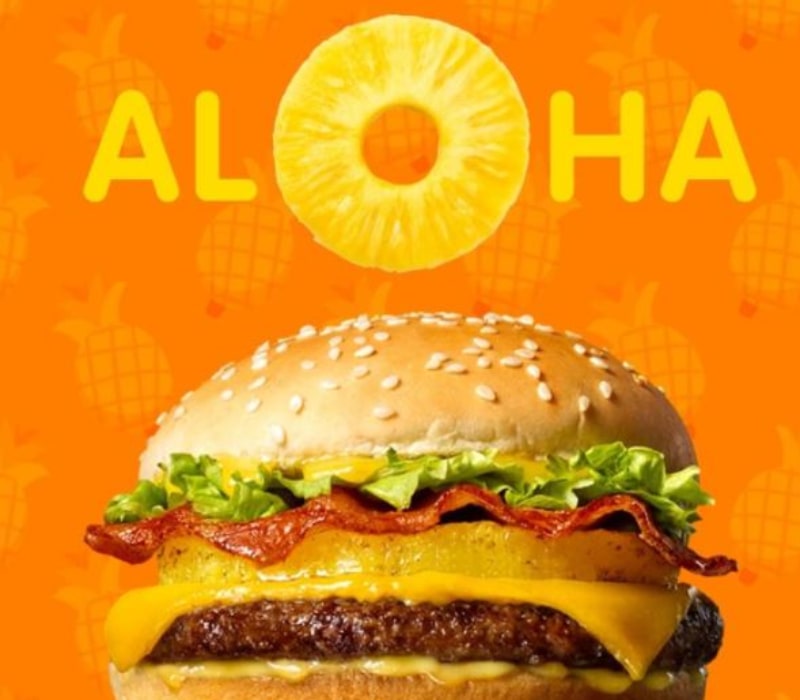 The Aloha Yumburger proves that pineapple works in burgers, too. It comes with the goodness of all Yumburgers, but the addition of a tropical fruit certainly provides a memorable tanginess. 
Mashed Potatoes
Who doesn't love mashed potatoes? Jollibee's version is soft and runny, with just the right amount of saltiness to give balance to the creaminess of the potatoes. At Jollibee Sunway Pyramid, the mashed potatoes are available in sets or individually. 
Ice Cream Sundae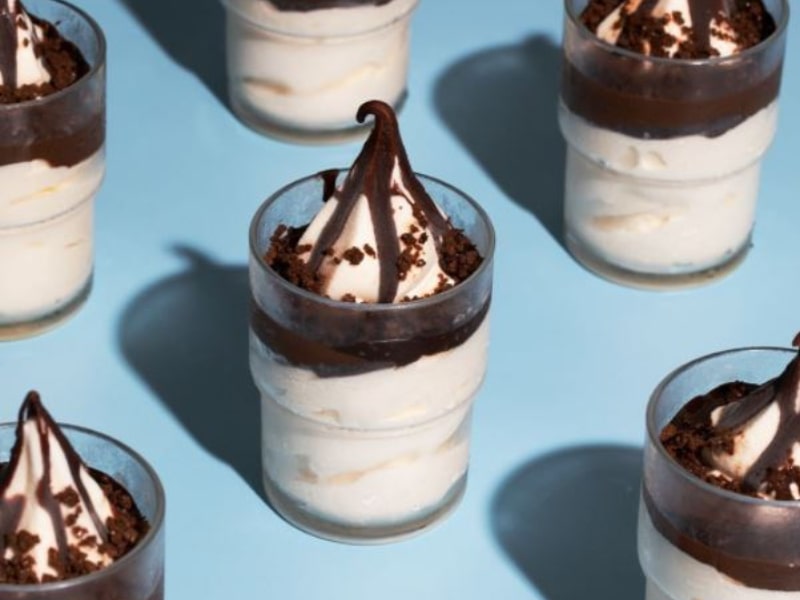 Jollibee's menu in Malaysia isn't complete without an ice cream sundae. It's creamy, sweet, and delightful. The chocolate sauce on top makes it even better. Don't leave Jollibee Sunway Pyramid without one in your hand!
West Malaysian

s Can Finally Enjoy

Jollibee

's

Menu

In

Sunway Pyramid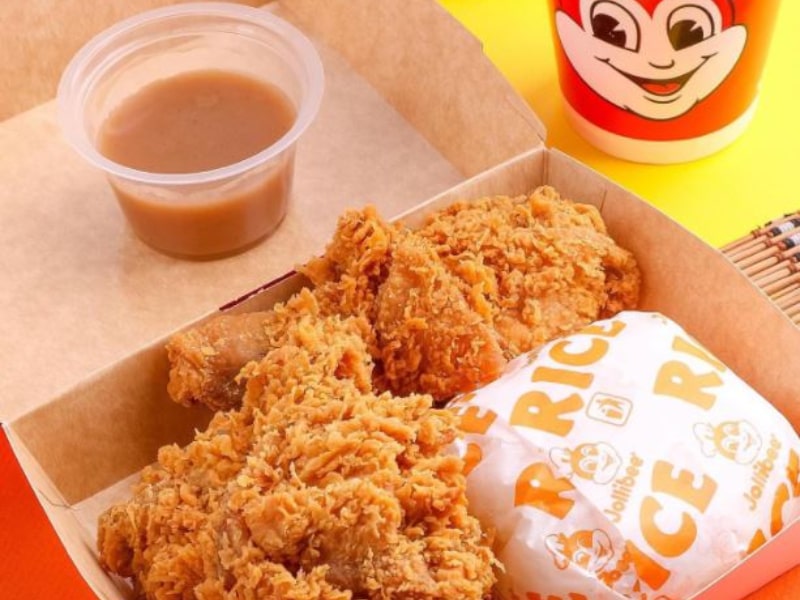 For years, West Malaysians had been hearing all about Jollibee from their East Malaysian counterparts. But that's no longer the case! The launch of Jollibee Sunway Pyramid means everyone will get to enjoy the mouthwatering treats at their convenience. If you're in Subang or around the area, pop by for fried chicken and spaghetti and have a jolly time!
Address: Lot LG 2.126A, Lower Ground 2, Blue Atrium, Sunway Pyramid Mall, Jalan PJS 11/15, Bandar Sunway, 46150 Petaling Jaya
Opening Hours: Daily, 10am – 10pm
Contact: 03-5612 3725
Is There A Jollibee In KL?
Not yet. Jollibee's International Operations Manager, Rodel Alcantara and Managing Director, Alwyn Chong told  Vulcan Post that the next Jollibee outlet in West Malaysia is slated to open in Pavilion Bukit Jalil. No further details were provided, but we'll update here when we know more!

Furthermore, the team is also looking to open up 50 more stores in Malaysia, moving to states like Penang, Johor, and Melaka. An estimated 3,800 jobs will stem from these developments, according to Rodel and Alwyn.