Rapper Joe Flizzow famously puts it in his song Havoc that "budak Subang Jaya memang ada gaya". While we can't fully attest to the claim, we do know that Subang Jaya is quite a food haven. Sandwiched between Petaling Jaya and Kuala Lumpur, the self-containing city is a hub for higher education, retail, and for this story, gastronomic experiences. But navigating the F&B scene in Subang can be a tedious and confusing affair, especially if you are not familiar with the almost-countless neighbourhoods. As such, we want to direct you straight to the places for the best food in Subang Jaya, so you won't waste petrol and time circling SS15. 
Visit These Spots For The

Best Food In Subang Jaya

 
Uncle Soon Fried Rice
SS15 is the birthplace of the famous Uncle Soon Fried Rice, arguably one of the best foods in Subang Jaya. Frequented by everyone from preppy college kids to white-collar workers, the stall has amassed a loyal following, prompting them to open their own shop at Subang Square Shopping Mall. It may look like run-of-the-mill fried rice, but Uncle Soon's version just hits different. Topped with prawns, char siew, and a runny fried egg, the dish is further enhanced with a side of addictive sambal. For simple good food in Subang, don't forget about Uncle Soon.
Address: Subang Square Shopping Mall, SS15, 47500 Subang Jaya
Opening Hours: 10.30am to 9pm daily
Contact: 010-204 0069
Beef Bowl MY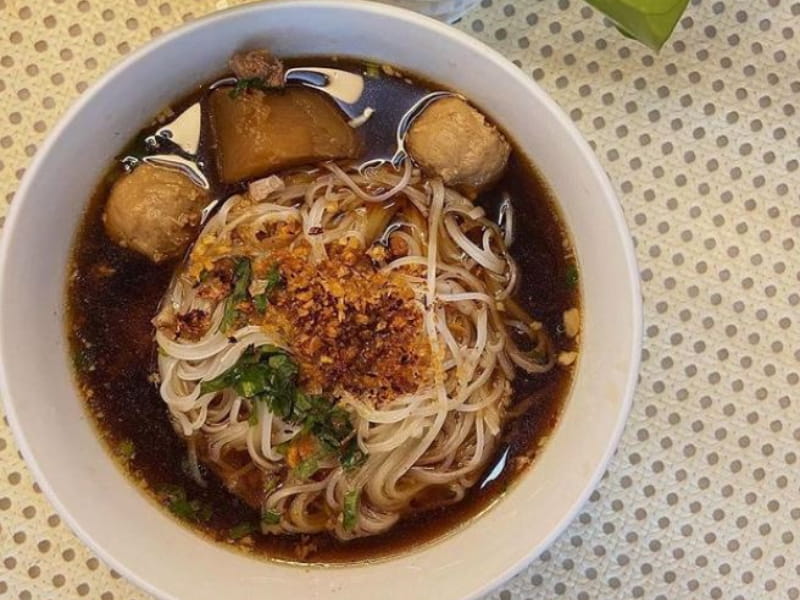 A piping-hot bowl of soup does wonders to the soul, and you can get one at Beef Bowl MY. Known for melt-in-your-mouth beef and springy noodles, Beef Bowl serves authentic Thai-style beef noodles. All cuts of meat are simmered in the broth for at least six hours before serving to achieve ultimate tenderness. If you are not a beef eater, check out the chicken noodle soup, which is just as lip-smacking. 
Address: 10G, Jalan SS15/4C, 47500 Subang Jaya
Opening Hours: 10.30am to 3.30pm; 6pm to 9.30pm (Closed on Tuesday)
Contact: 010-928 2201
Ooi Noodle House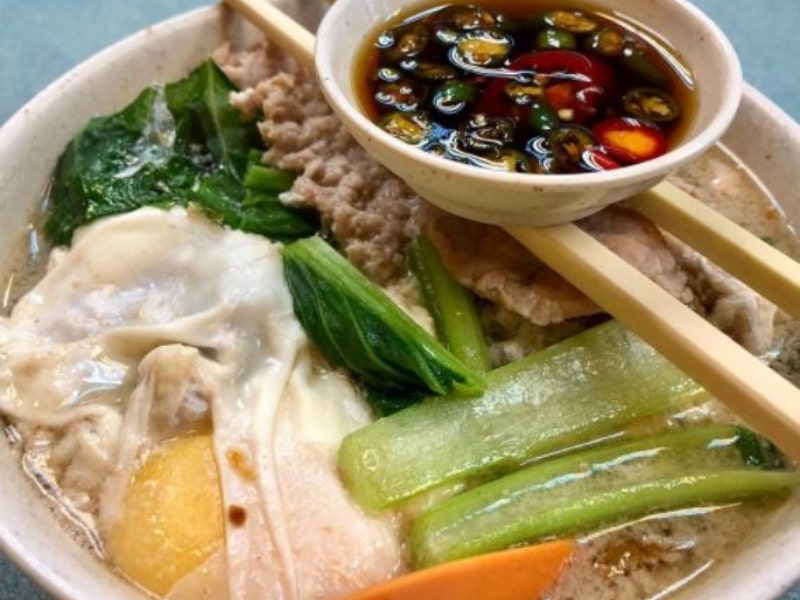 Yes, this is that pork noodle shop in SS15. To savour among the best foods in Subang Jaya, get ready to play the patient game because it's going to be quite a wait. That's because the owner puts care into every order, meticulously putting pork slices and vegetables together into a bowl of flavorful broth. Trust us, it's worth every slurp!
Address: 78, Jalan SS15/4B, 47500 Subang Jaya
Opening Hours: 8am to 4pm (Closed on Wednesday)
Contact: 03-5637 3204
Lim Fried Chicken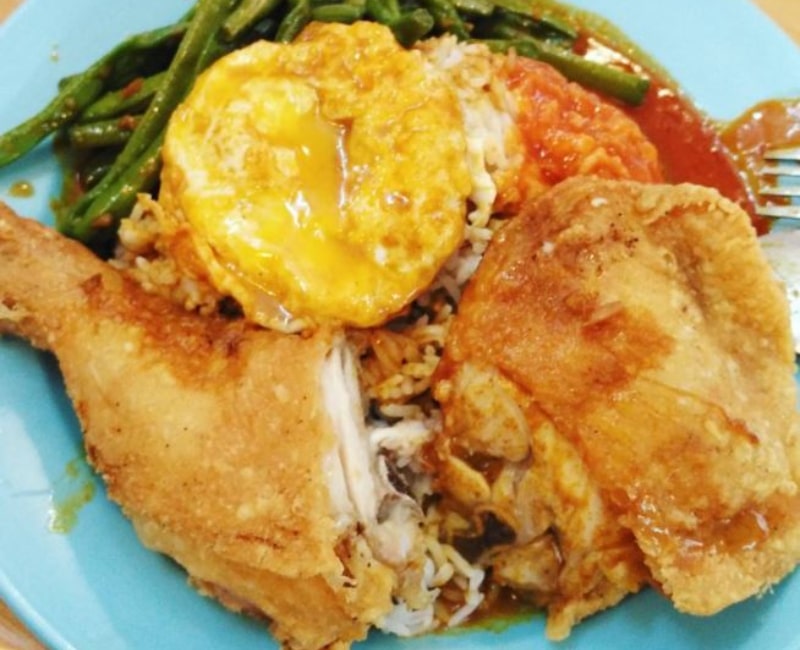 Looking for nice, affordable food in Subang? Lim Fried Chicken is the place to be, or playfully known as LFC. The fare is simple; fried chicken layered over fluffy rice with a serving of stir-fried cabbage or long beans before dousing in generous curry. Did we also mention that the fried chicken here is huge? 
Address: 47, Jalan SS15/4, 47500 Subang Jaya
Opening Hours: 10am to 9pm (Closed on Monday)
Contact: 013-331 7707
Nomms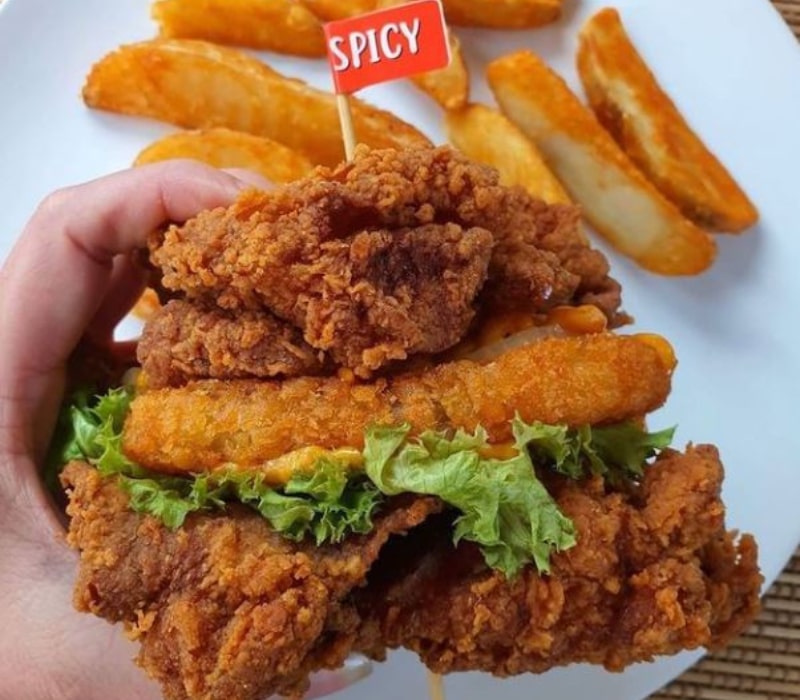 Can't stop obsessing over fried chicken? Then you need to pay Nomms a visit, where you can munch down a selection of crunchy meals. The chicken here is pressure-fried to perfection as crispy skin covers the tender and succulent meat beneath. If you are in the mood to indulge, go all out with the Double Trouble. A carnivore's dream, it's a piece of hash brown in between two fried boneless thighs, minus the buns. For good fried food in Subang, look no further than Nomms.
Address: 36, Jalan SS15/4, 47500 Subang Jaya
Opening Hours: 11am to 10pm daily
Contact: 03-5611 0796
Website | Facebook | Instagram 
RATA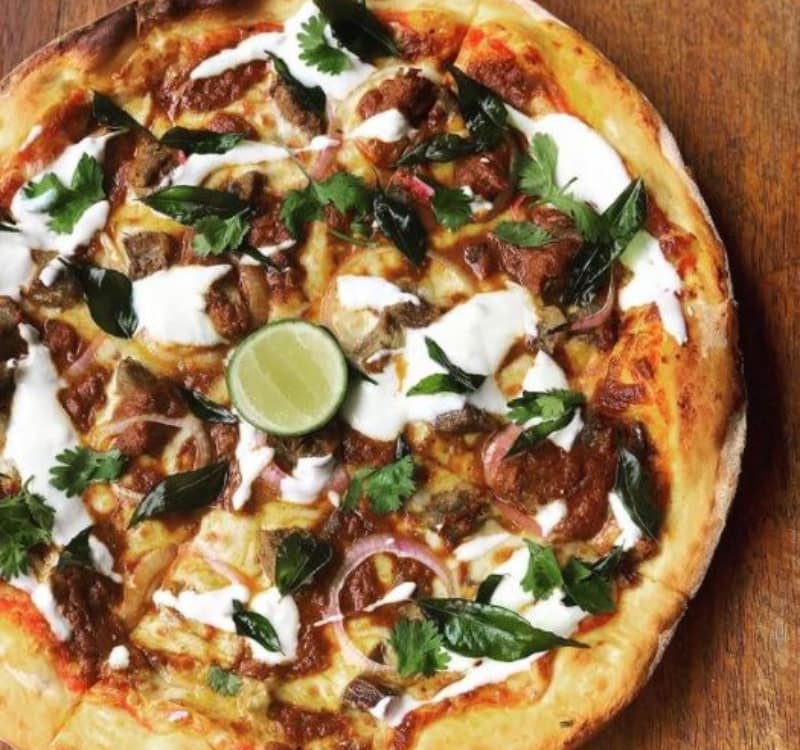 Some have said the lamb ragout & mango chutney pizza at RATA is some of the best foods they've had in Subang Jaya. The fusion eatery is located in the quieter part of SS15, so it's far away from the crowd and easier to get parking. Aside from the pizza, we also recommend trying nasi lemak with spicy petai sambal prawns and decadent burnt cheesecakes for dessert. One notable fact to know about RATA is that 90% of its produce—from fruits to vegetables—are sourced locally!
Address: 25, Jalan SS15/5A, 47500 Subang Jaya
Opening Hours: 11am to 11pm (Monday, Tuesday, Wednesday, Thursday, and Sunday); 11am to 12am (Friday and Saturday)
Contact: 012-424 1194
Buttermilk Kitchen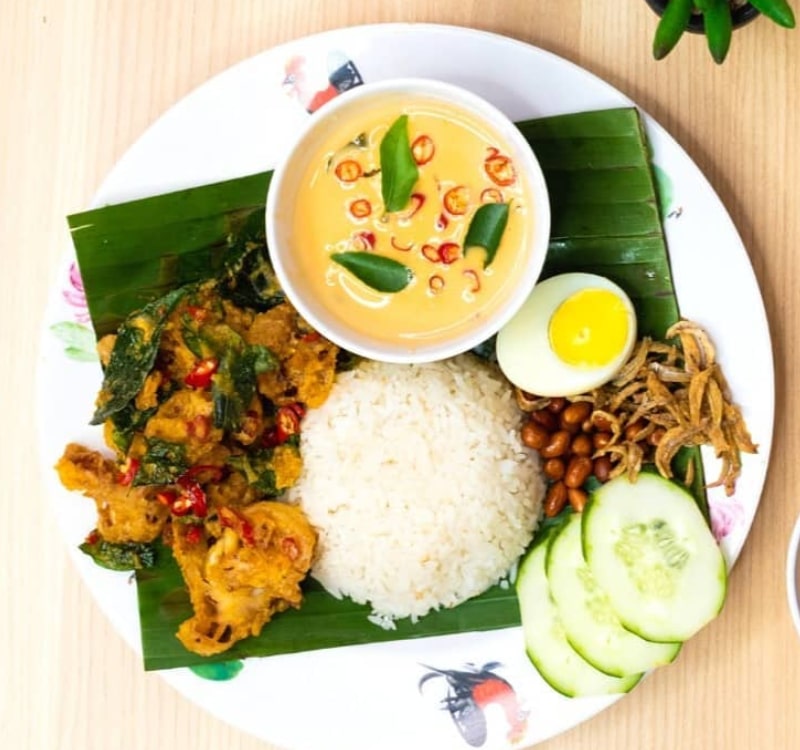 Here's where you get to savour among the best buttermilk-coated food in Subang Jaya. At Buttermilk Kitchen, you get to taste buttermilk dishes in multiple varieties including fried rice, nasi lemak, and tom yum. Don't forget to order a portion of cakoi as a crunchy side. Yes, it's coated in buttermilk too!
Address: 9G, Jalan SS15/8B, 47600 Subang Jaya
Opening Hours: 11am to 9pm daily (Closed on alternate Sundays)
Contact: 03-7496 7325
Longkang Siham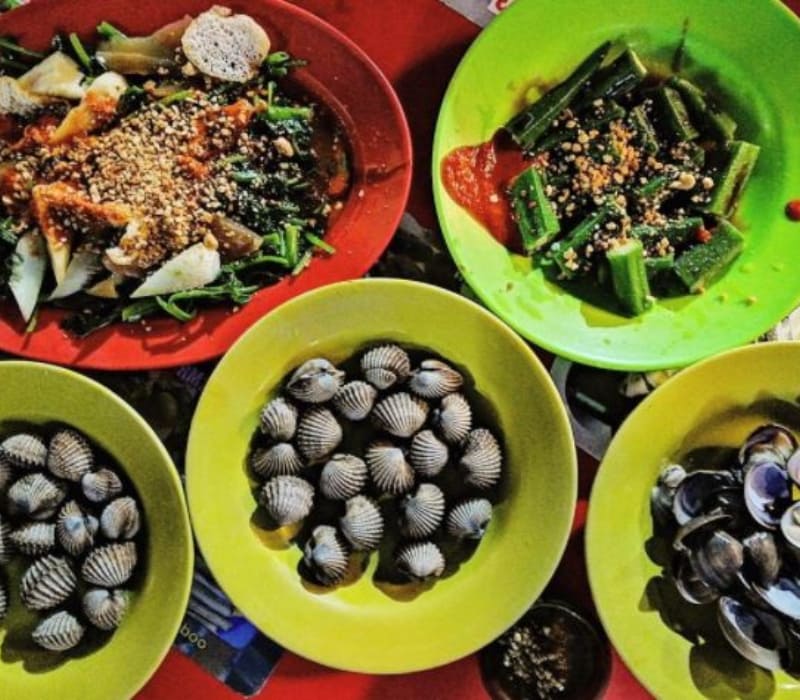 The latest addition to SS15's rolodex of restaurants is Longkang Siham. If that name sounds familiar, it's because this is the branch of Melaka's famous seafood spot. You don't have to travel out of state to enjoy good seafood, and Klang Valley folks can come here for fresh cockles (siham), oysters, and more. No seatings by the drain this time but still good food in Subang, nonetheless. 
Address: 80, Jalan SS15/4B, SS15, 47500 Subang Jaya
Opening Hours: 11am to 2.30pm; 5pm to 10pm daily
Contact: 013-941 2351
Dáo Desserts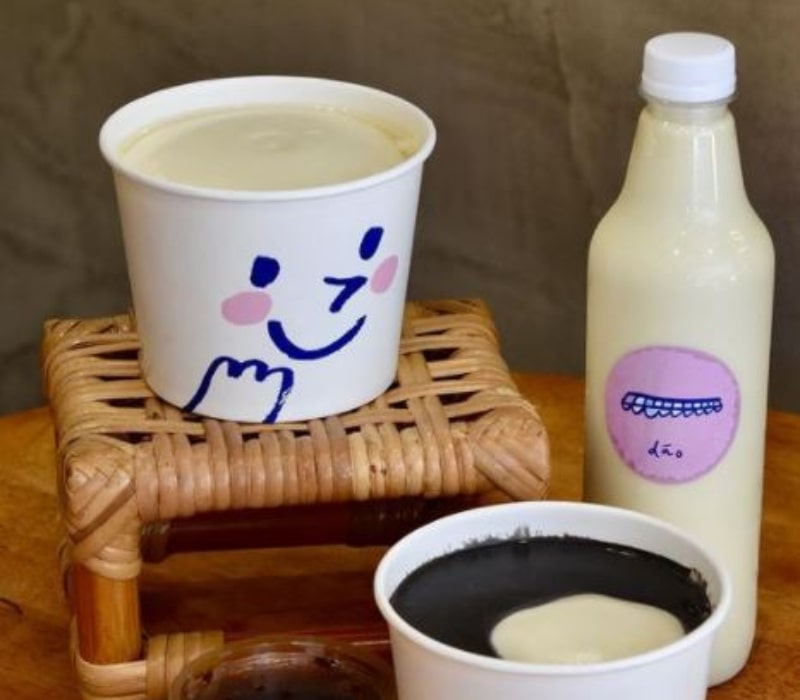 There's always room for dessert and when it comes to sweet treats, Dáo is always a good choice. The tau fu fah here is done right; silky and smooth with a choice of ginger, white, or brown sugar syrup. For something more substantial, opt for red bean or black sesame paste. Don't give the freshly-made soybean milk a miss too, which you can customise with additional cincau for a bite!
Address: 20, Jalan SS15/4B, 47500 Subang Jaya
Opening Hours: 10am to 9pm (Monday, Tuesday, and Thursday); 10am to 10pm (Friday, Saturday, and Sunday) 
Contact: 018-662 3488
Check These Places Out To Enjoy The

Best Foods In Subang Jaya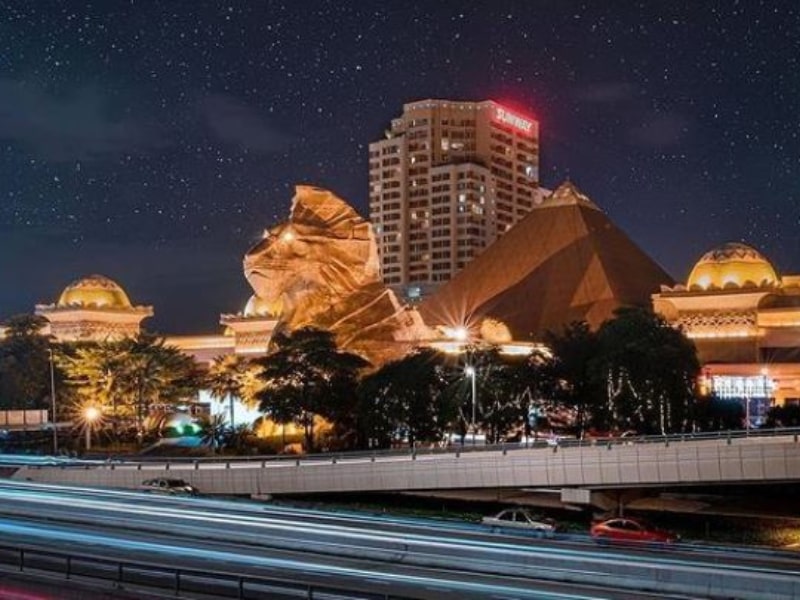 Subang Jaya folks should consider themselves lucky because they have an unending supply of restaurants and eateries right in their backyard. That said, for outsiders on the hunt for nice food in Subang, the choices are overwhelming. We aim to solve any decision fatigue you have with this list, and we hope we did just that! 
For more curated food guides, check out our recommendations for the best banana leaf restaurants in the Klang Valley, mandatory foodie locations in Ipoh, and nasi kandar joints for a scrumptious spread.