There are a couple of things you need to know about Ipoh. First, the state is surrounded by captivating limestone mountains. Second, it's a food haven. Similar to Penang, thousands of tourists flock to the Perak capital on food trails to hunt for the best dishes it has to offer. If you are planning a trip there, and compiling a list of the best food in Ipoh—you've come to the right place! In this list, you will find not just good food in Ipoh, but also some spots off the beaten path so you can truly eat like a local. 
Visit These Spots For The

Best Foods

And Drinks In

Ipoh
Sin Yoon Loong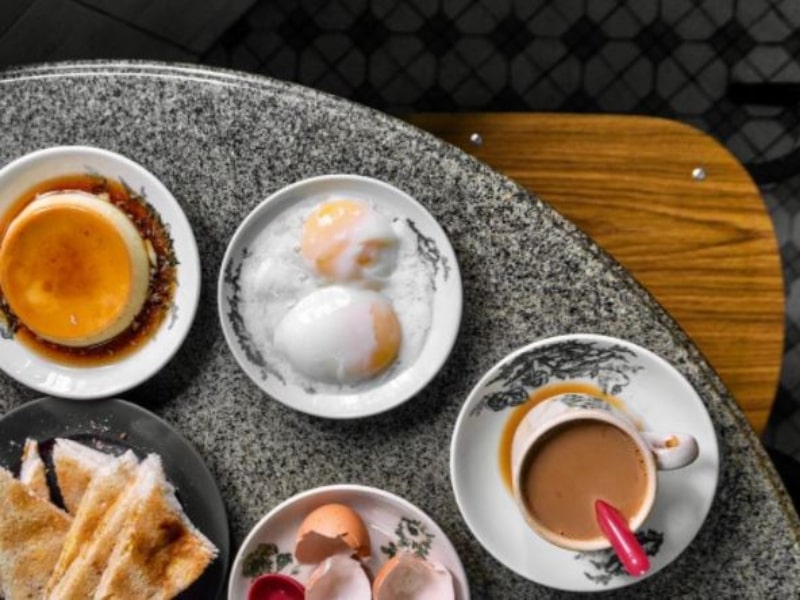 Ipoh is famous for being the birthplace of white coffee, and Sin Yoon Loong is where you can get the freshest brew. A seven-decade-old local institute, you will find throngs of regulars and tourists having their breakfast on weekends and public holidays. Aside from coffee, do check out the kaya toast and caramel custard. The latter has a silky smooth texture with decadent brown sugar syrup drizzled over it. 
Address: 15A, Jalan Bandar Timah, 30000 Ipoh
Opening Hours: 6am to 2.30pm daily
Contact: 05-241 4601
Nam Heong White Coffee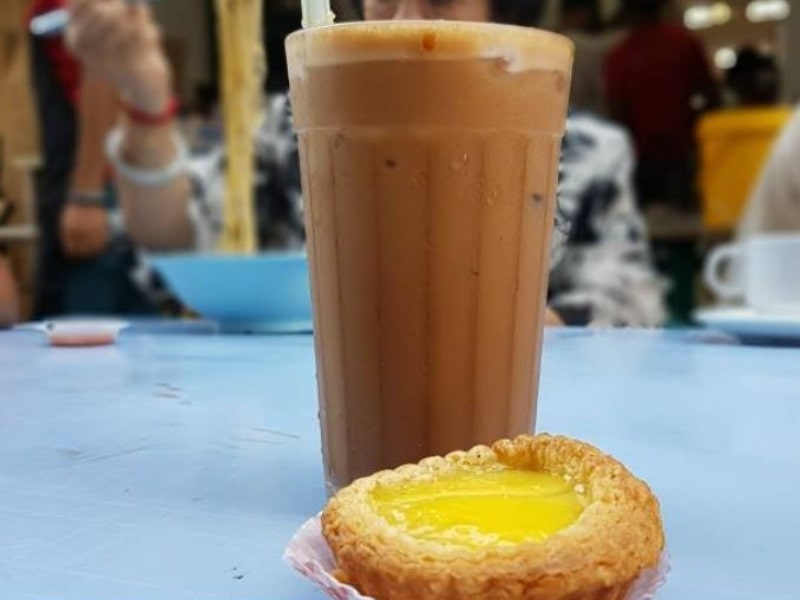 When thinking about the best food in Ipoh, Nam Heong White Coffee is a must-visit, especially if it's your first time in the city. Although the shop has spawned franchised outlets nationwide and instant coffee mixes available in major supermarkets, there's still no beating this outlet. Come here for the coffee but stay for the flaky egg tarts and delicious dim sum. Be early because seats are very limited!
Address: 2, Jalan Bandar Timah, 30000 Ipoh
Opening Hours: 8am to 5pm (closed on Monday)
Contact: 012-588 8766
Foh San Dim Sum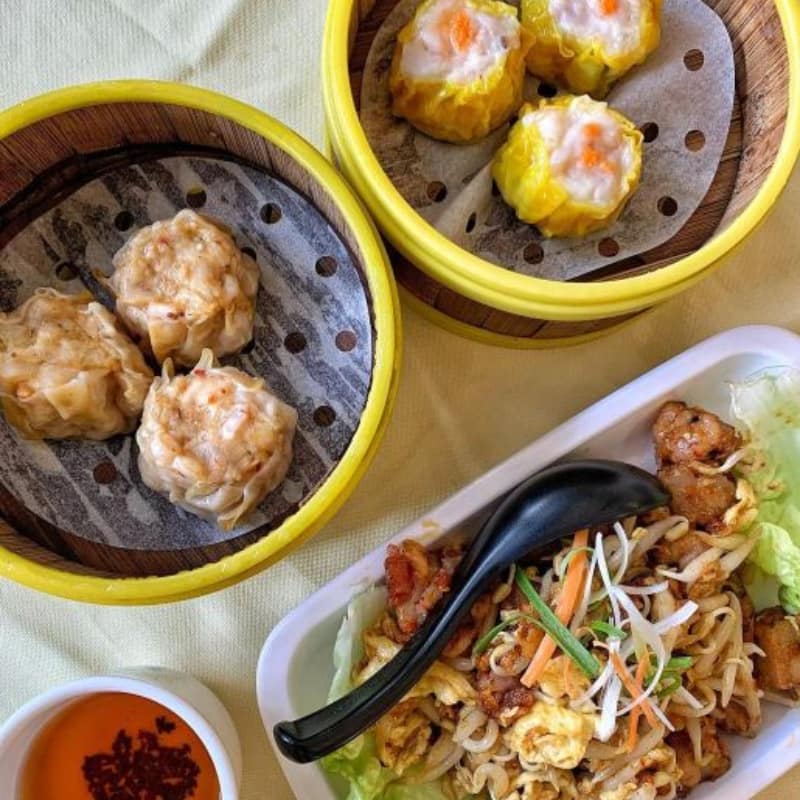 No trip to Ipoh is complete without an excursion to one of the city's most established dim sum joints: Foh San. It's just one of the must-visit places for good food in Ipoh! The assortment of goods here is lavish, so we won't blame you for having a tough time picking what you want. To help you, we recommend the siew mai and char siew pau, both crowd favourites done right. For something sweet and decadent, try the egg tarts or custard pau. 
Address: 51, Jalan Leong Sin Nam, Kampung Jawa, 30300 Ipoh
Opening Hours: 8am to 2.30pm (Closed on Tuesday)
Contact: 05-254 0308
Website | Facebook | Instagram 
Related: The Top 10 Most Delicious Dim Sum Restaurants In KL And PJ
Lou Wong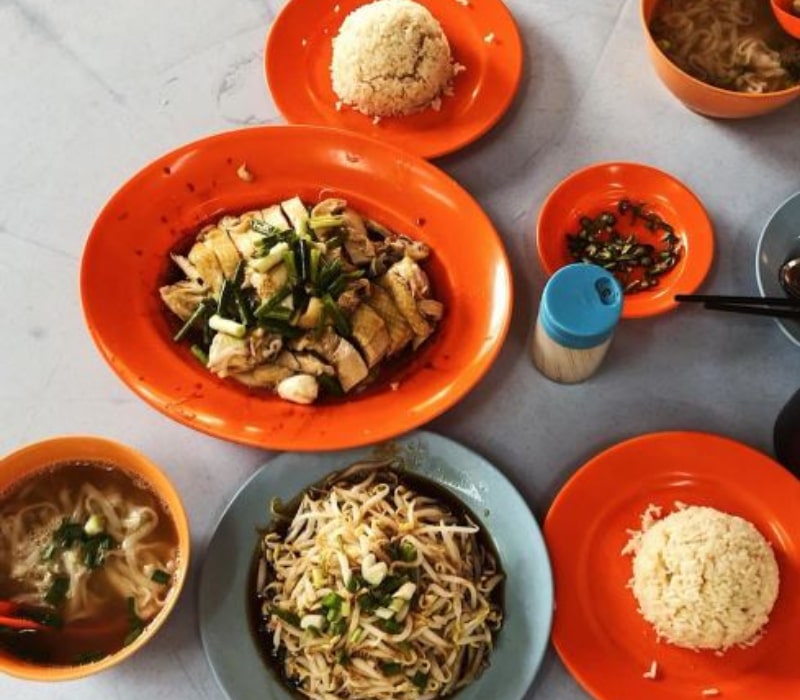 Situated at the heart of old town is the ever-busy Lou Wong. The six-decade-old establishment is, of course, famous for its chicken rice and plump bean sprouts. The dishes are served over rice or rice noodles, although the former is always the go-to for most diners. Some might say this spot is overrated because of how popular it has become, but there's no denying that when deciding on the best food to eat in Ipoh, Lou Wong is non-negotiable. 
Address: 49, Jalan Yau Tet Shin, Taman Jubilee, 30000 Ipoh
Opening Hours: 10am to 9.15pm daily
Contact: 017-805 5397
Funny Mountain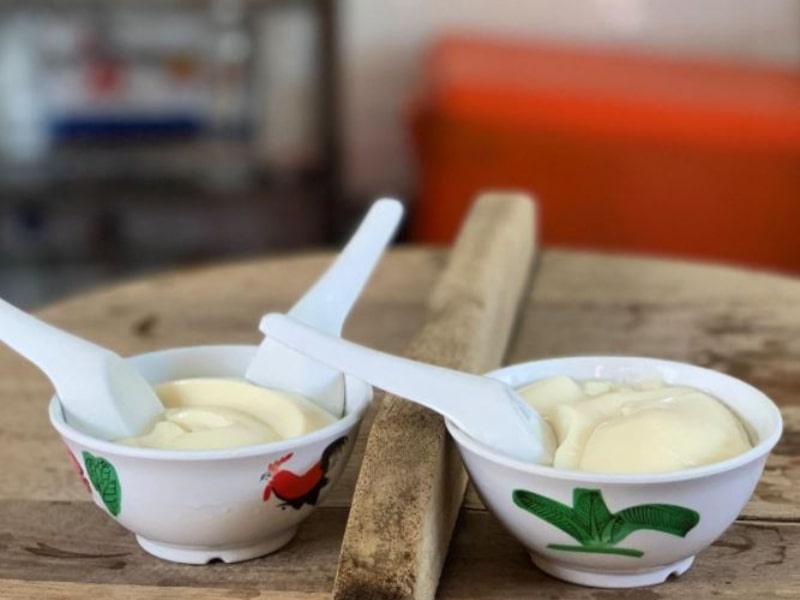 A stone's throw away from Lou Wong is Funny Mountain, and the tau fu fah here is nothing to joke about. Silky smooth with the right level of sweetness, this classic dessert has spawned generations of loyal customers because it's really that good. Before leaving, bring home a bottle of their fresh-pressed soya bean drink, a nutritious dairy substitute if you are lactose intolerant. 
Address: 50, Jalan Mustapha Al-Bakri, Taman Jubilee, 30300 Ipoh
Opening Hours: 10.30am to 7.30pm (Closed on Tuesday)
Contact: 012-516 1607
Woong Kee Bean Curd Bercham Ipoh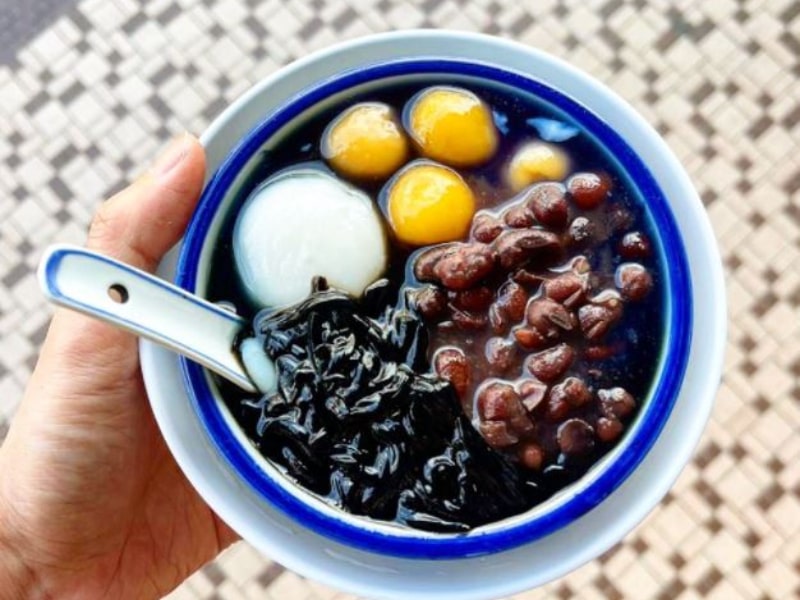 If you find the lines at Funny Mountain off-putting, take a detour to Woong Kee's OG outlet—a rickshaw. By no means incomparable to its notable competitor, Woong Kee has three outlets in Ipoh, but the original is where you get the most authentic experience. Take a break with a bowl of tau fu fah covered in ginger syrup, and you are good to go! 
Address: 291, Jalan Bercham, Taman Desa Kencana, 31400 Ipoh
Opening Hours: 11.30am to 7pm (Closed on Wednesday)
Contact: 012-517 7452
Website | Facebook | Instagram  
Restoran Thean Chun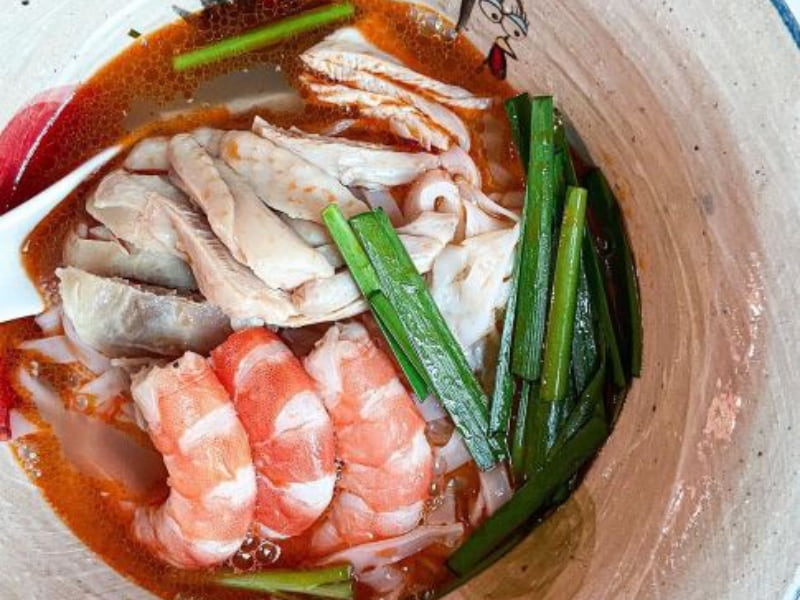 What's the best food to eat in Ipoh if you are craving something soupy? Gai si (or kai si) hor fun, or shredded chicken noodle soup. Hearty and filling, a bowl of chicken and prawn shell broth is filled with servings of shredded chicken, prawns, and rice noodles. Chopped scallions then top the finished dish. Restoran Thean Chun is frequented by locals, so you know you have come to the right place. But arrive early because the queue is known to be notoriously long. 
Address: 73, Jalan Bandar Timah, 31650 Ipoh
Opening Hours: 8am to 4.30pm (Closed on Thursday)
Contact: 05-255 3076
Lim Curry Laksa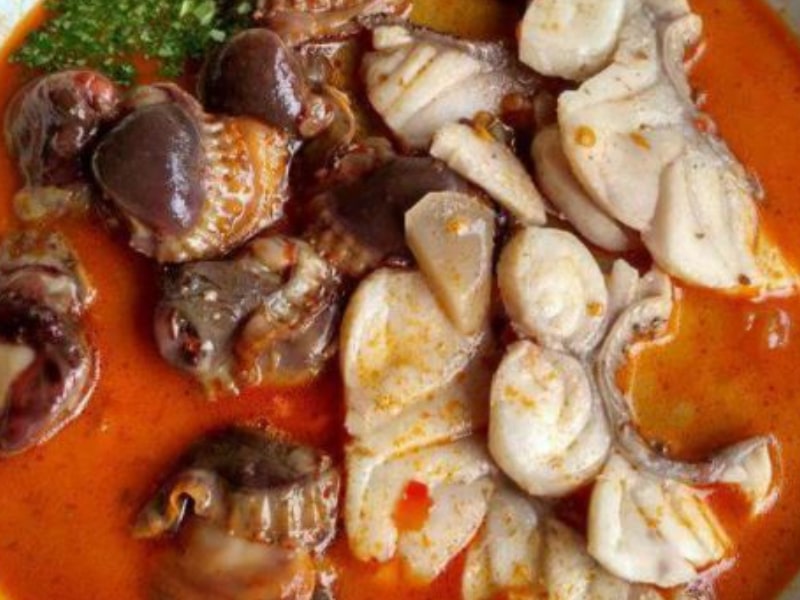 When you ask locals about the best food in Ipoh, most will point to Lim Curry Laksa. Once a hidden gem protected by regulars from prying tourists, Lim Curry Laksa is now Ipoh's worst-kept secret. Expect snaking lines over the weekend, and a good sweat while slurping the noodles and cockles.
Address: 893, Persiaran Bercham Timur 1, Kampung Bercham, 31400 Ipoh
Opening Hours: 7.30am to 11am daily
Contact: 018-780 2199
Kedai Kopi Yong Suan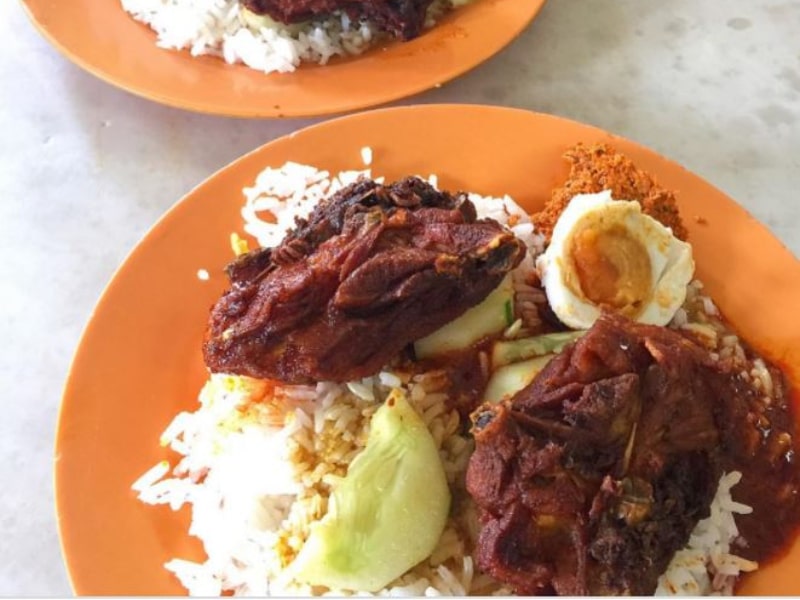 This humble location has been peddling nasi ganja to the masses for the past five decades. No, it's not the 'ganja' you are thinking of. It's the fact that the nasi kandar at Yong Suan is so addictive, it's akin to, you know, weed. But of course, there are no drugs—only tasty dishes lathered with curries and sauces to cure all kinds of munchies.
Address: 2, Jalan Yang Kalsom, Taman Jubilee, 30300 Ipoh
Opening Hours: 9.30am to 6pm daily
Contact: 05-254 4314
Related: You Must Try These 7 Nasi Kandar Restaurants In Penang
Deen CT Corner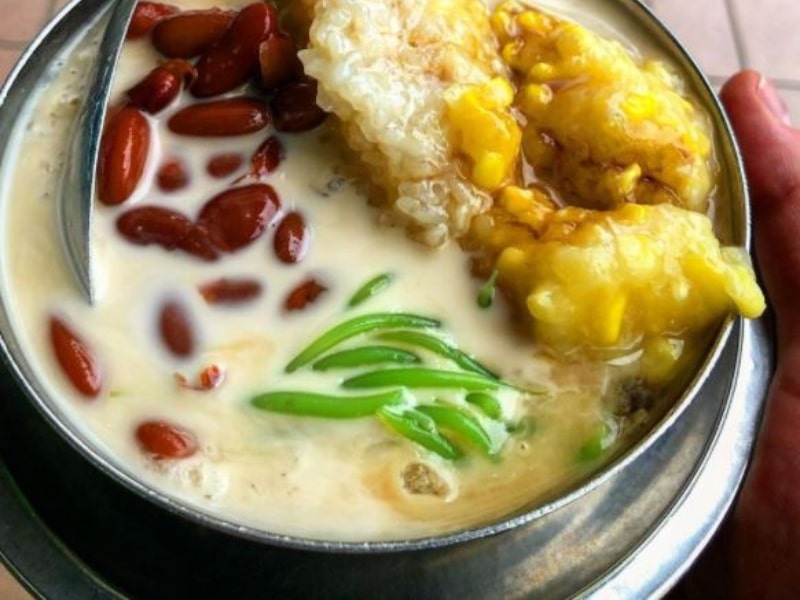 What is the best food to eat in Ipoh to cool down from the sweltering heat? Pop by Deen CT Corner for an icy bowl of cendol. For toppings, you can't go wrong with the trifecta of glutinous rice, corn, and red beans. The blend of fragrant coconut milk and satiny palm sugar is a match made in heaven, and it all pairs perfectly with the chewy consistency of the cendol. A case of good food in Ipoh, done in an honest and authentic way.
Chong Kee Pokok Besar
If you are travelling in a group and no consensus is made on what to eat in Ipoh, pay Chong Kee a visit. As the name suggests, it's parked right under a towering tree, making it hard not to miss. From yong tau foo and asam laksa to curry mee and fried fritters, the expansive spread will appease the pickiest eater. 
Address: 1213, Jalan King, Taman Hoover, 31650 Ipoh
Opening Hours: 7.30am to 5.30pm daily
Contact: N/A
With These

Best Foods In Ipoh

, You Don't Have To Worry About

What To Eat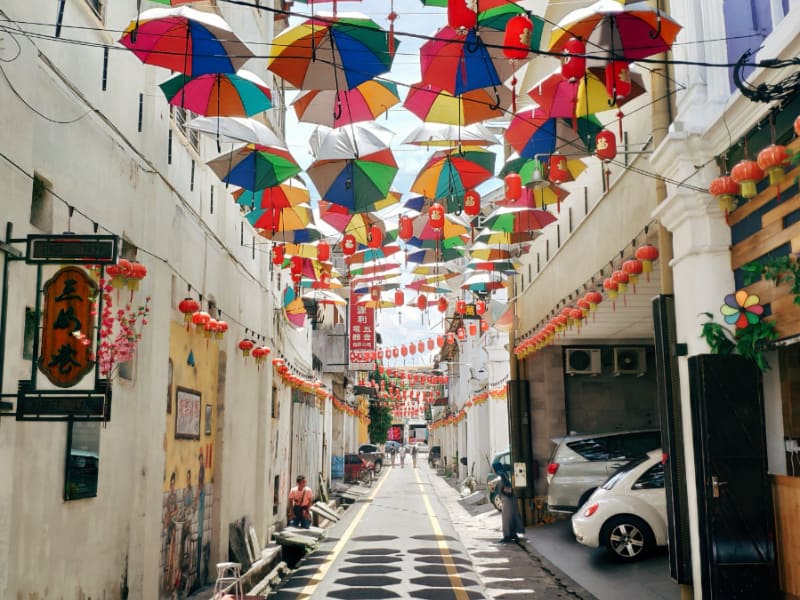 Like Klang and Sarawak, Ipoh is an acclaimed food haven, drawing in both local and international tourists in large numbers annually. We hope this list has been useful if you are planning to visit and also savour all the best food in Ipoh that the city has to offer! 
Considering a trip to Langkawi instead but have not started on your itinerary? Let us help with this detailed, step-by-step 3D2N guide covering all the must-visit locations and then some.