With the loosening of several hard-line restrictions, the reopening of tourism, and the uptick in vaccination rates, Malaysia is gearing up for an endemic phase. Nonetheless, this newly-regained freedom isn't a pass for us to go about freely without hesitation. Covid-19 still lives amongst us, and we must do our part to protect our loved ones, especially those in vulnerable groups. By encouraging the use of self test kit in Malaysia, the Health Ministry is hoping early detection can curtail the spike in positive cases.  
How Do I Know Which

Self Test Kit

In Malaysia

Is Certified By The Government?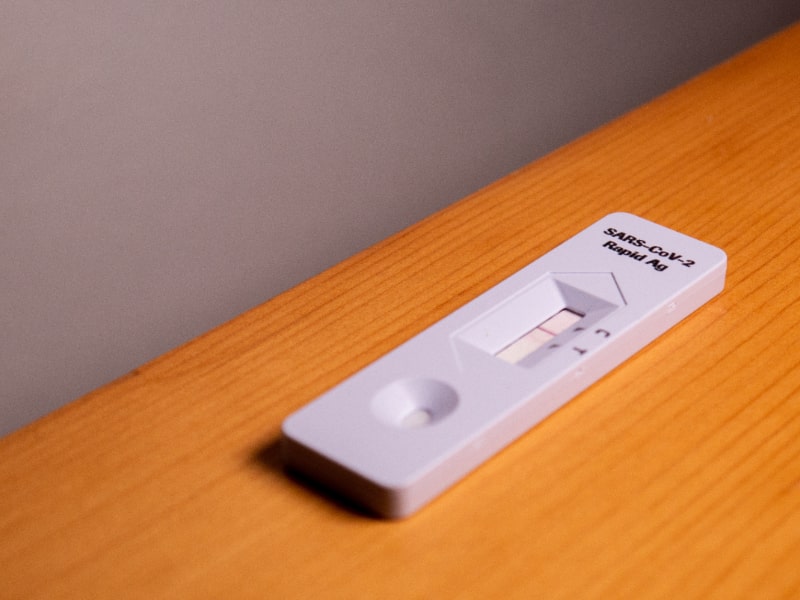 In July, the Ministry of Health gave the green light for several self test kits to be made available for public usage. It's crucial to remember that these self test kits are not meant to replace RT-PCR tests—which is regarded as the gold standard for diagnosing Covid-19—but rather a screening measure for quick and easy detection at home. 
Currently, the ceiling price for self test kits is capped at RM19.90, though Health Minister Khairy Jamaluddin recently said that prices will be revised soon. 
At the time of publishing, there are 43 self test kits in Malaysia approved by the government. Many of these kits are now available for purchase on Shopee, sold only by licensed and certified healthcare vendors. 
What Happens If I'm Tested Positive On A Self Test Kit?
If your result is positive.

You must report your result immediately on MySejahtera, even if you don't show any symptoms. After that, you must show up at a Covid-19 Assessment Centre (CAC) or a health facility for further diagnosis (most likely a PCR test as confirmation). During this period, please isolate yourself, wear a

face mask

, and avoid public transportation.

If your result is negative.

You can choose to report your result on MySejahtera. If you have been in close contact with an individual who tested positive, you must fulfil the compulsory 10-day self-isolation period. 

If your result is negative but you're experiencing Covid-19 symptoms.

Visit a private health facility or clinic for an assessment. 
If your result is invalid.

It's entirely possible for a self test kit to fail, yielding illegible or unreadable results. In this case, you'll need to do another test. 
Buy These Certified

Self Test Kits

On Shopee Malaysia

For Early Prevention Of Covid-19
BeRight Covid-19 Antigen Rapid Test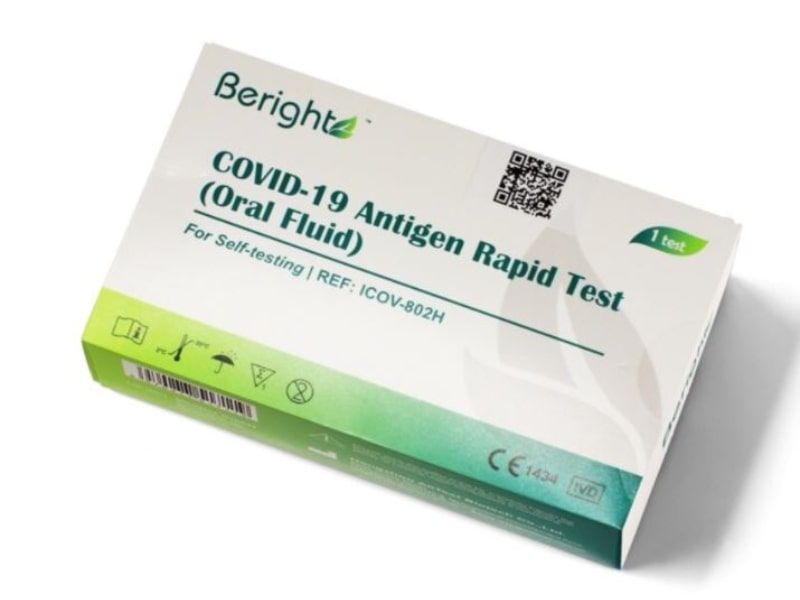 Manufactured by Hangzhou AllTest Biotech in China, the BeRight self test kit uses saliva as a sample to detect the SARS-CoV-2 that causes Covid-19, and results are guaranteed in 15 minutes. It has a sensitivity rate of 93.1% and a specificity rate of 100%. 
How to use: 
ALLTest Antigen Rapid Test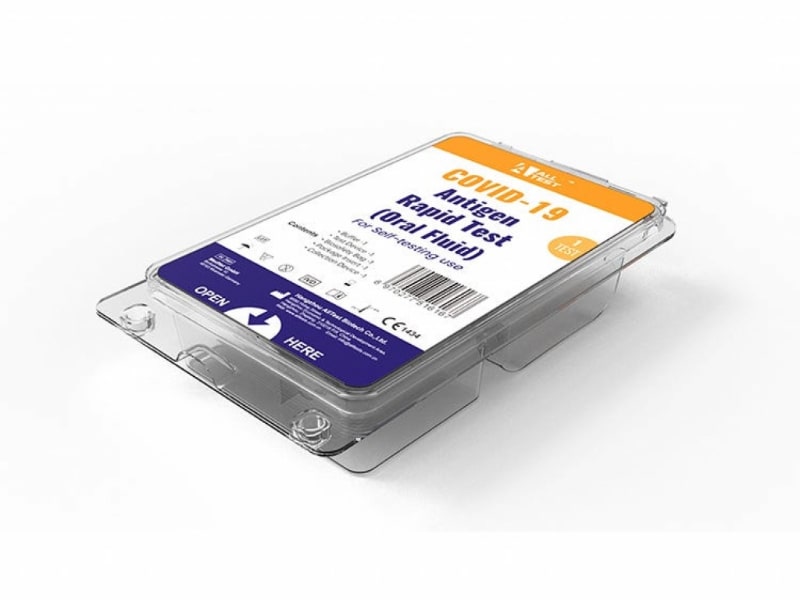 Also manufactured by China's Hangzhou AllTest Biotech, this self test kit in Malaysia works in the same way as the BeRight option. It uses saliva as the testing sample, has a sensitivity rate of 91.38%, and reveals results in 15 minutes.  
How to use:
Gmate Covid-19 Ag Saliva for Home Use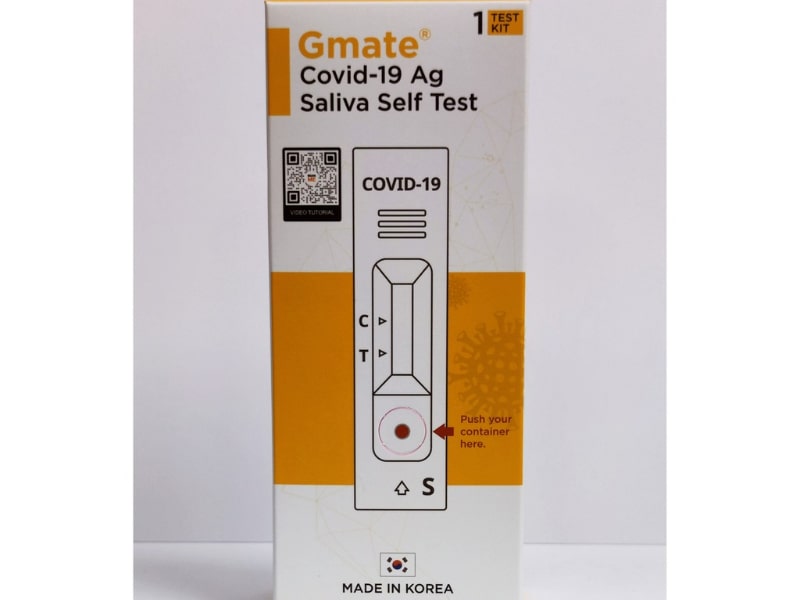 To garner accurate results from the Gmate self test kit, you must not eat, drink, or smoke 30 minutes before testing. Once again using saliva as a sample, the South Korean-made test kit yields results in 15 to 20 minutes. 
How to use:
Salixium Covid-19 Rapid Antigen Rapid Test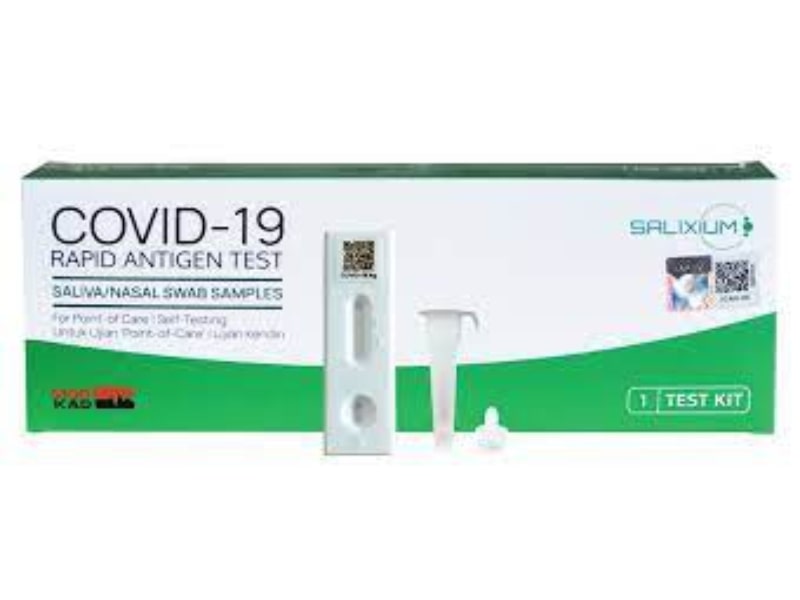 A non-invasive test that combines nasal and saliva samples, the Salixium test kit reveals results in 15 minutes and has a 91% sensitivity rate. Unlike an RT-PCR test, this self test kit in Malaysia doesn't require you to insert the swab far into the nose. It just needs to touch the nasal passage about 2cm inside the nostrils. 
How to use:
JusChek Covid-19 Antigen Rapid Test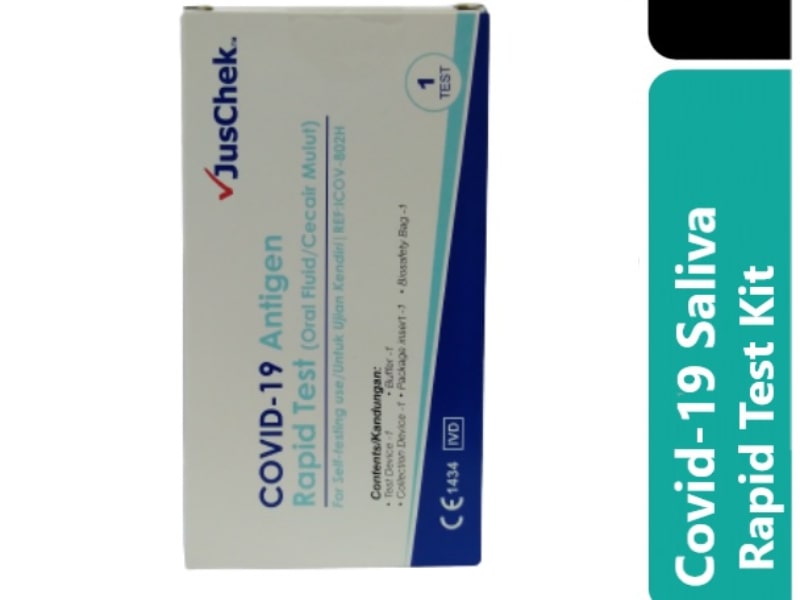 The JusChek self test kit is yet another product by Hangzhou AllTest Biotech. Similar to the other self test kits under the company, it uses a saliva sample to detect the coronavirus. The sensitivity rate is 91.38% while the specificity rate is 100%. 
How to use:
Longsee 2019-nCoV Ag & Influenza A/B Rapid Co-Detection Kit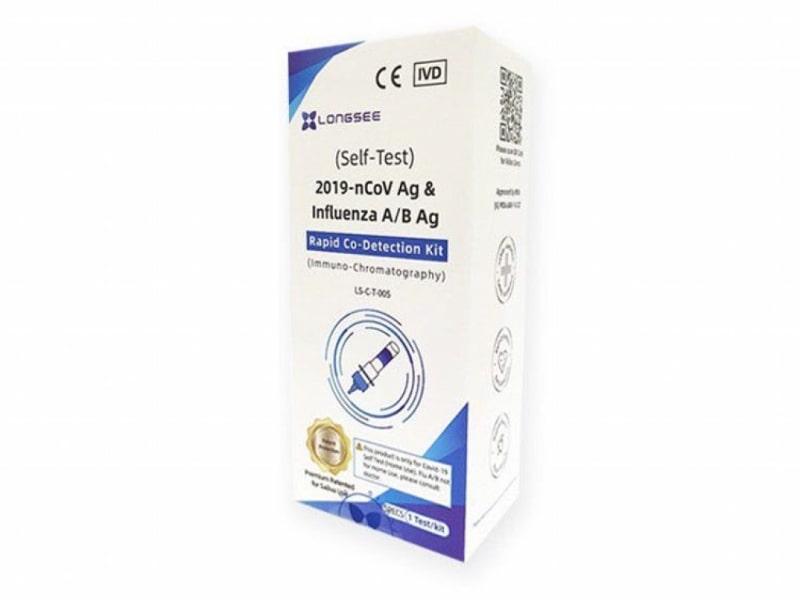 Apart from detecting the coronavirus, the Longsee self test kit can also uncover influenza A and B antigens through saliva samples. It offers a sensitivity rate of 94.3% and a specificity rate of 100%. You'll get results in 15 minutes.
How to use:
ProDetect Covid-19 Antigen Rapid Self Test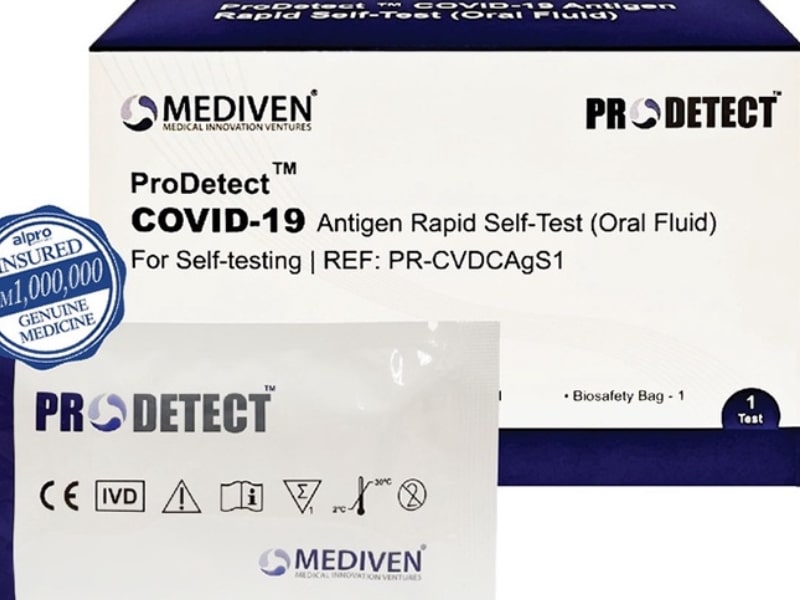 Locally manufactured by Medical Innovation Ventures in Penang, the ProDetect self test kit in Malaysia tests for the novel coronavirus SARS-CoV-2 through saliva samples, revealing results in approximately 15 minutes. It has a sensitivity rate of 93.3% and a specificity rate of 99%. 
How to use:
Protect Your Loved Ones With Early Detection Through These

Self Test Kits

On Shopee Malaysia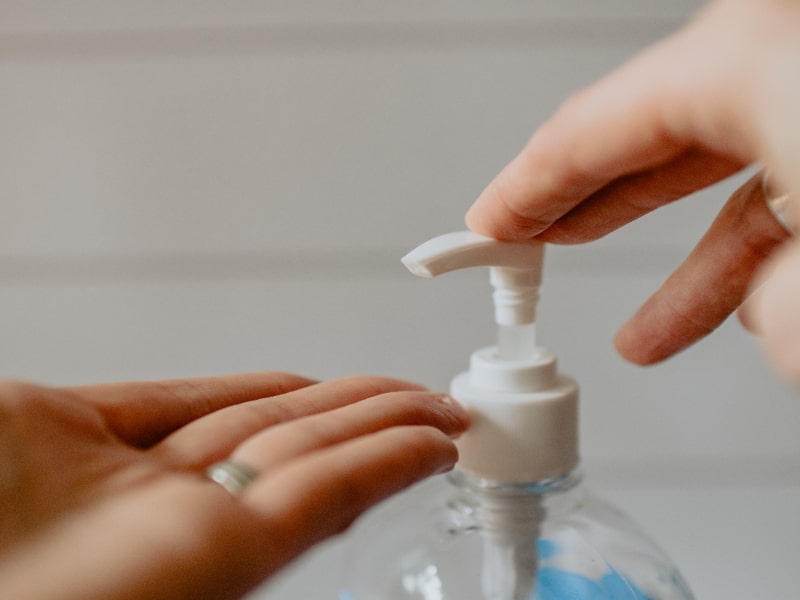 When it comes to viral, airborne diseases like the Covid-19, early detection is key. This way, we can quickly self-isolate and take the necessary precautions to prevent spreading the virus. As the country returns to some semblance of normalcy, it's our collective responsibility to self test before reuniting with loved ones or going on a much-awaited holiday. Go to any of these licensed and credible sellers on Shopee Malaysia to get yourself a self test kit!
During this time, it's vital to practise good personal hygiene. That means washing your hands thoroughly or using hand sanitisers when you don't have access to a washroom. Also, an oximeter helps to measure oxygen levels, which is crucial information for Covid-19 patients. If you're shopping for one, here's a thorough guide on its usage, how to spot a fake, and all the important things you need to know.