Amidst the Covid-19 pandemic, self-quarantine has become an important process for recovering patients and those exposed to the virus. Because of this, there has been a surge in demand for specific medical products. One of which is the pulse oximeter. Unfortunately, this has also sparked an increase in fake alternatives. Below, we give you a primer on how to use oximeters, their functions, and the details you need to spot an unregistered model.
What Does An Oximeter Do?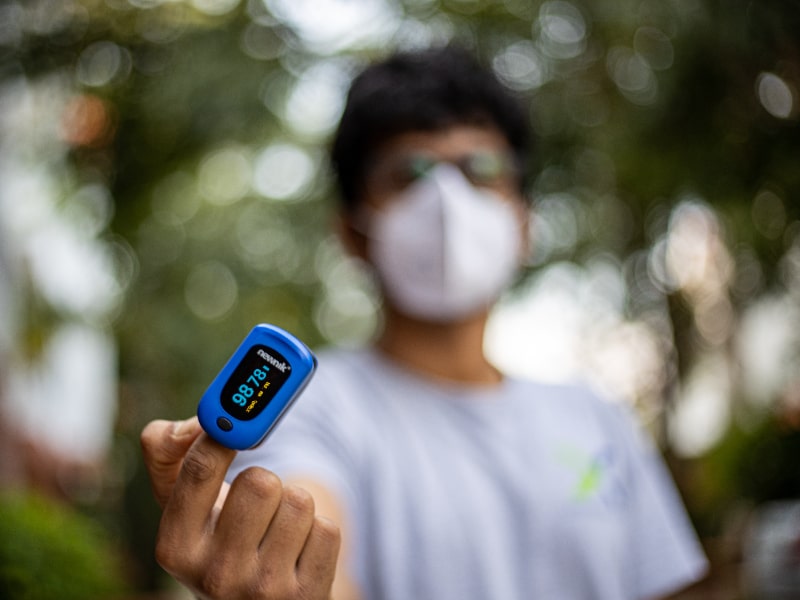 A clip-like device no bigger than a smartphone, the first pulse oximeter was invented in the 1970s. Before this, there was no easy way to monitor blood oxygen levels. When most think about how to use oximeters, they assume it involves taking blood. But that's not the case at all. The pulse oximeters today are technologically advanced, providing non-invasive and painless applications to retrieve information. 
If a person is self-treating for mild Covid-19 or any respiratory sickness, an oximeter can be a helpful tool for checking oxygen levels so that low oxygen levels can be caught early. Besides, not everyone with respiratory issues will have obvious symptoms—a condition known as "happy hypoxia". 
As a whole, this is what a pulse oximeter does:
Measures the oxygen level (oxygen saturation) of the blood

Measures the heart's pulse rate

Determine if the heart and lungs are functioning properly 

Gauge warning signs for chronic lung and heart conditions
According to the CDC, an ideal oxygen saturation for adults and children is between 95% and 100%. On the other hand, the ideal heart rate should range from 60 to 100 beats per minute (bpm).
How To Use Oximeters

: Steps & Tips 
Although the device is easy to operate, one should know how to use an oximeter correctly in acquiring the necessary information. It's possible to get the wrong reading even if you're using the best oximeter in Malaysia. Here's a step-by-step guide:
Before anything else,

sit

still and relax for about five minutes.

Rest one hand at heart level and stay still.

Clip the oximeter on your index or middle finger (remove any

nail polish

or

fake nails

if you're wearing any). You should feel a small amount of pressure, but it shouldn't be anything more. 

Stay still for at least a minute so the reading can stabilise.

Register the highest reading on the oximeter after it has stabilised. 

There should be two sets of numbers on display; one indicates your heartbeat rate (BPM) and the other the oxygen level (SpO2).
How To Know If Your Oximeter Is Certified
The public has been cautioned to only purchase pulse oximeters certified by the Medical Device Authority (MDA). This is because dupes are surfacing in the market, including one that purportedly displayed the "oxygen level" of a sketch pen. Now that you know how to use oximeters, the next step is to identify the legitimacy of your oximeter—and it's easy.
Visit the MDA website

here

.

Check if your oximeter is certified by either keying in the name, brand, registration number, or company name.

If your oximeter doesn't appear on the list, it could be expired, suspended, or cancelled. 

For more details and clarification, you can reach out to MDA via email (

mdb@mda.gov.my

) or call (03-8230 0300 / 03-8230 0200). 
Best Oximeters

To Buy In

Malaysia
Rossmax ACT Model SB200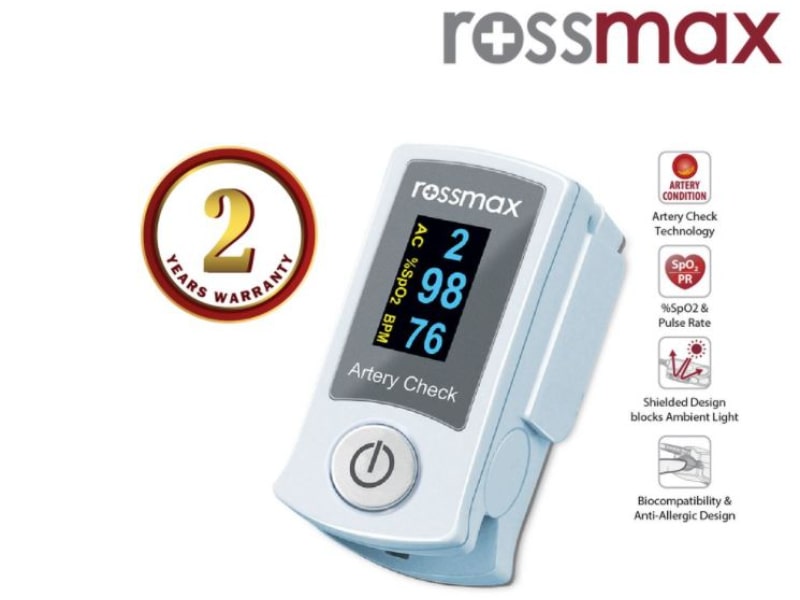 With the ability to register stable readings in under a minute, the Rossmax oximeter's other functions also include artery checking, a bright two-tone LCD display, and an audible alarm system. Additionally, the clips are also anti-allergic.
Oxitech Finger Pulse Oximeter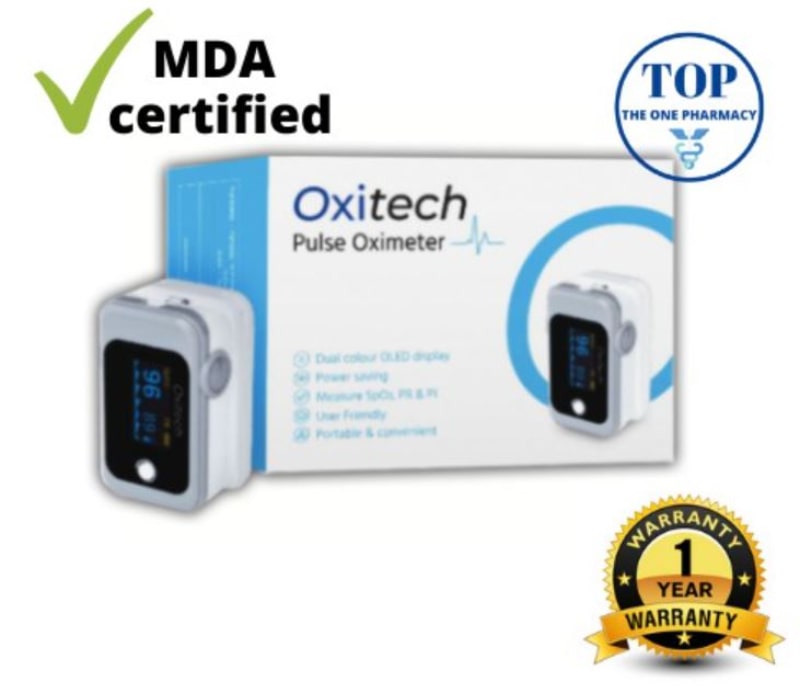 As a tool for monitoring your health, the Oxitech Finger Pulse Oximeter clips to the end of your finger and takes both blood oxygenation readings and checks your heart rate at the same time. You can view the readings clearly on an easy-to-read display, which also shows battery life and pulse strength. 
AEON A310
Designed to fit different finger sizes and dimensions, the A310 accurately measures blood saturation levels, pulse rate, and pulse strength. It comes with a large intelligible display that makes it easy for all ages to understand the numbers. As one of the best oximeters in Malaysia due to its simplicity, the A310 is worth the purchase.
Ezyswiss Oxi-01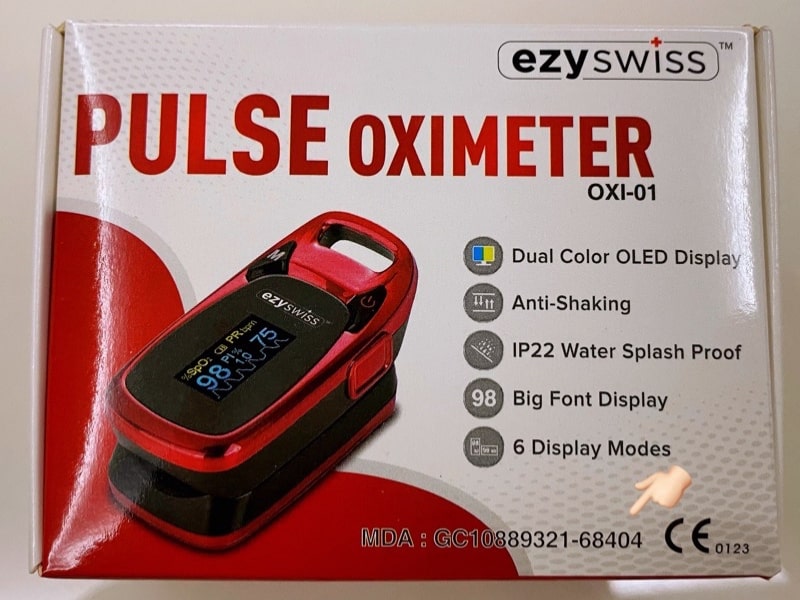 Sporting a striking red shade that makes it impossible to lose, the Oxi-01 effectively sums up how to use oximeters easily. It comes with a large display with adjustable brightness, has low power consumption, and measures all the essential information you need. What's more, this no-frills approach is available at an affordable price. 
APO-20C Pulse Oximeter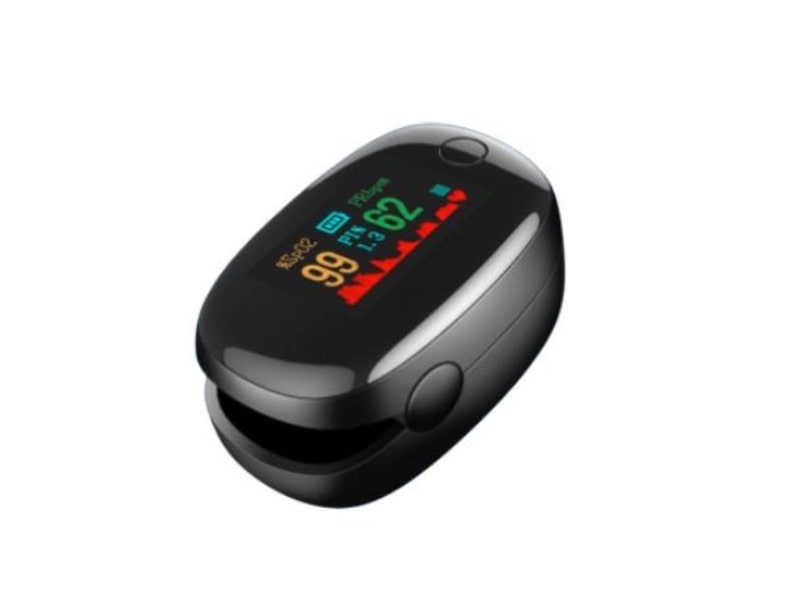 Powered by two AAA batteries, the APO-20C is manufactured for daily use, whether you're under home quarantine or focusing on stress relief. It's sturdy, highly accurate, and easy to use. Furthermore, it comes with a power-saving mode that shuts down the OLED display when it's left idle for more than eight seconds. 
Knowing

How To Use Oximeters

Lets You Closely Monitor Your Health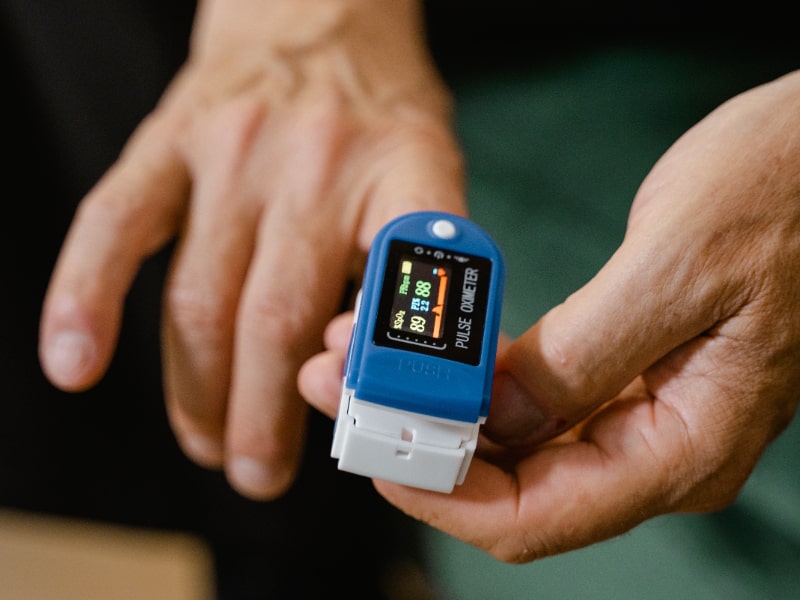 The onset of the coronavirus has prompted the widespread use of pulse oximeters at home to help identify potential symptoms and warning signs, especially on the cardiovascular system where the virus is known to attack. That said, it's important to also remember that a healthy body is key to combat any disease or sickness. So, consider including juices into your diet to increase your vitamin intake, and exercises to improve cardiovascular fitness, whether that's by jumping rope or cycling. Stay healthy, everyone!