When people think of jumping rope, it isn't surprising for montages of boxers training for a fight or cheery kids in the playground to come to mind. Going beyond these stereotypes are valid reasons why jump rope workouts are popular: They're extremely fun and great for cardio. Moreover, you don't need to leave your home (not like we're going anywhere these days) and unlike other home gym equipment, jump ropes are widely available and affordable. 
The Types Of

Jump Rope

For

Working Out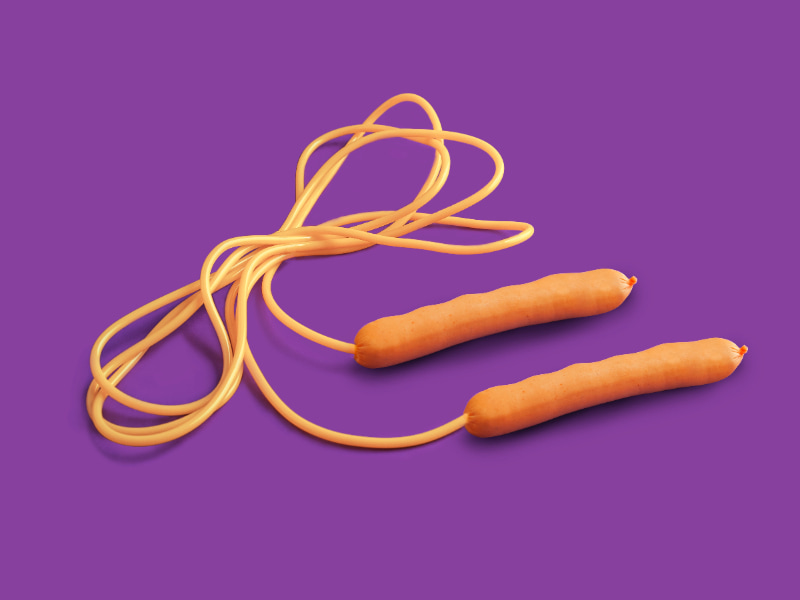 There are various types of jump ropes to choose from, each with specific benefits. As with any sports equipment, you need to know the differences between the available options. From there, you can then purchase the best skipping rope for your workouts. Generally, here are the four types of skipping ropes you can buy: 
Best

Jump Rope Workouts

For A Good Sweat At Home
Express Circuit
This short-and-sweet exercise only takes five minutes out of your day, so there are no excuses to skip (pun intended) it! You'll get 20 seconds of jump rope in between breaks, with cardio exercises like jumping jacks and squats to keep things fresh. Due to a shorter working session, try squeezing in as many reps as possible for a more intense routine. After that, hydrate with water or your favourite energy drink.
Level: Beginner
Time: 5 minutes
Cardio-Stamina Circuit
New to skipping and want to increase your stamina? Then this jump rope workout routine is for you! There are three rounds in total, with six 20-second routines scattered over 10-second rest periods. Your focus will be entirely on skipping because there aren't any other variations of cardio in the mix. The key here is to pace out your breathing so you'll have enough fumes to finish all three rounds. If needed, you can keep tabs on your progress with a fitness tracker. 
Level: Beginner
Time: 10 minutes 
Cardio Circuit
Blending low-intensity jump rope workouts with functional movement exercises such as burpees, this routine is a whole lot of fun! The instructor space workouts in between sufficient rest periods, ending with a satisfying cool-down to stretch out your calves and thighs. One thing to note: You'll be getting up and down frequently due to transitions between exercises. To prevent slipping or any unwanted injuries, use a workout mat to provide steady and stable ground. 
Level: Beginner

Time: 15 minutes 
HIIT Circuit 
HIIT (High-Intensity Interval Training) is a form of cardio involving short bursts of vigorous exercises over fixed interludes. As noted in the name, it's intense and you should expect to give your all during a HIIT workout. This jump rope routine is no different! Focusing on building muscle resistance and improving cardiovascular endurance, it combines different variations of rope skipping exercises with short rest periods to follow. Be prepared to sweat buckets in this workout, so make sure you bring along a sweat towel, and wear breezy sportswear and shoes!
Level: Intermediate
Time: 20 minutes
Half-Hour Circuit
Ready to go the distance? Then take up this 30 minute-long calorie burner to push yourself! Not only is this circuit much longer than the others, but it also throws in a couple of skipping rope variations to keep you (literally) on your toes. But don't be intimidated because you'll get just enough rest to slow your heart rate down before bringing it back up. An extended exercise period means more pressure on your knees and ankles. If you are nursing an injury or these areas are generally weaker, use support braces to prevent any further wear and tear to your muscles. 
Level: Intermediate
Time: 30 minutes
Boxing Circuit
Jumping rope is an important training drill for boxers because it increases stamina, helps with hand-eye coordination, and improves agility. For a taste of what international hitters like Floyd Mayweather and Mike Tyson go through in their grind to be the best, give your best shot at this intense jump rope workout! Fast-paced skipping aside, there's also cross-jabbing exercises to strengthen your back and shoulder muscles. This section of the workout is even better if you have a punching bag.
Level: Advanced
Time: 25 minutes
Improve Stamina And Burn Calories With

Jump Rope Workouts

You Can Do Anywhere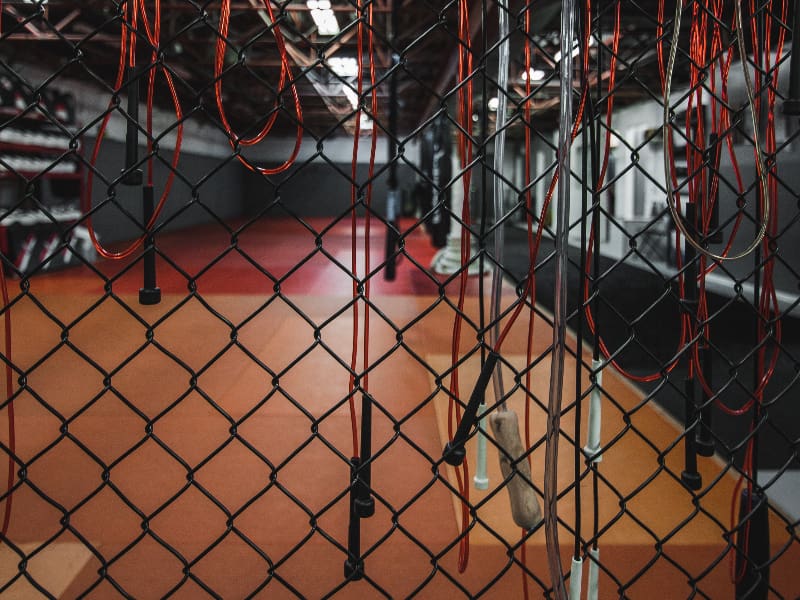 Lately, during the pandemic, most of us have had to revamp workout routines to a home environment. This conundrum has forced us to creatively turn our abodes into make-shift gyms. And one piece of exercise equipment you should get is a jump rope. The best skipping rope lets you build a more efficient cardiovascular system practically anytime and anywhere. Looking for more ways to stock up your home gym? Check out our recommendations for the best spin bikes and treadmills.