Whether you're trying to make your short hair grow faster or tackling your thinning scalp, finding a solution to thicker, more voluminous locks can be quite the trying process. Even more so when there are so many options available ranging from home remedies and food diets to supplements and hair treatments. Now, making some lifestyle changes and getting regular trims can already greatly improve the quality of your hair. But a little extra boost from a couple of hair growth products won't hurt either. Not sure which one works best? Here's our round-up of the best hair growth shampoos and treatments for men and women that'll give you a thicker mane in no time. 
Best Hair Growth

Shampoo

Products
The Olive Tree Rosemary & Mint Shampoo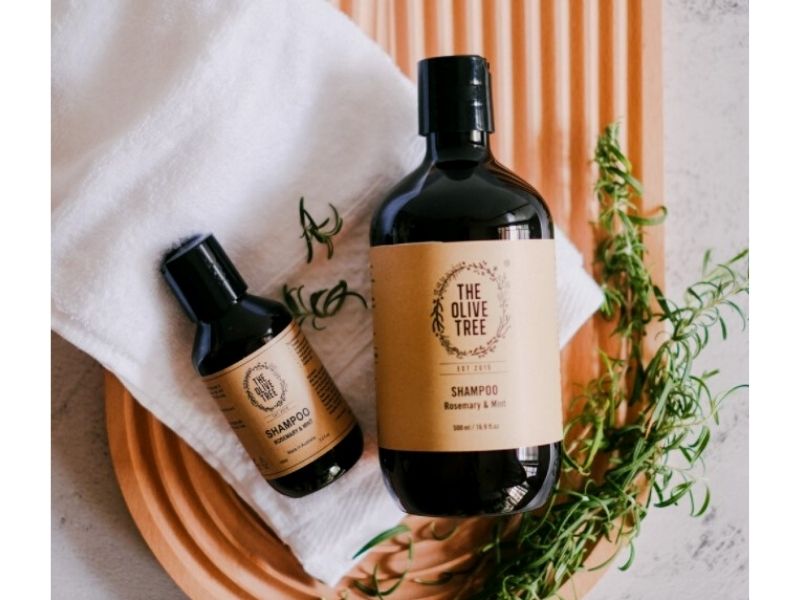 As a silicone and sulphate-free shampoo, this hair growth product doesn't provide much lather. However, that doesn't mean that its cleansing prowess is any less effective. Containing aloe vera juice and peppermint to soothe itchy scalps, it works together with other natural ingredients to add volume and a healthy gloss to fine hair. There's also rosemary essential oil, which helps stimulate blood flow to the scalp, thereby promoting better hair growth. 
Ogx Thick & Full Biotin & Collagen Shampoo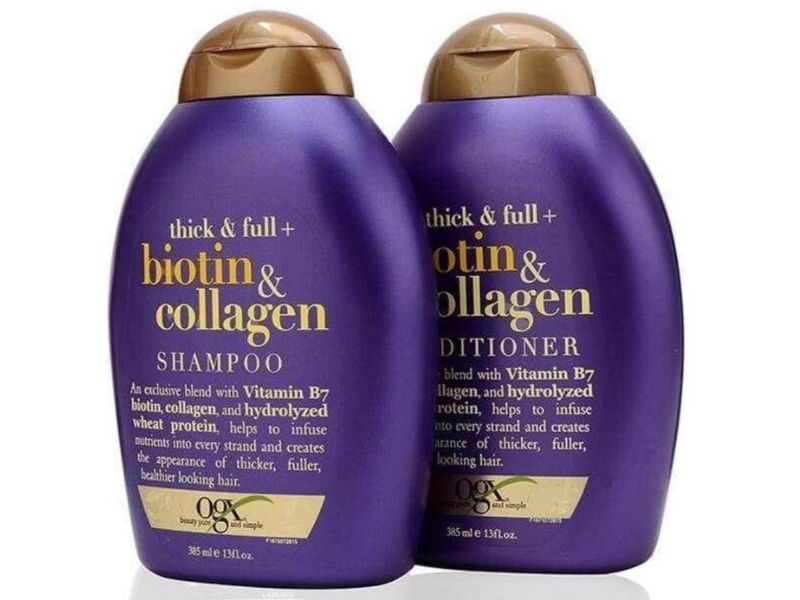 For a more affordable alternative, check out this sulphate-free shampoo from Ogx. Touted as one of the best budget-friendly hair growth shampoos, it's infused with ProVitamin B7, hydrolysed wheat, and collagen. Together, these ingredients add volume and dimension to your mane as it repairs and strengthens the strand structure. Furthermore, biotin is highly believed for its ability to boost keratin production and increase the rate of follicle growth. 
Kérastase Densifique Bain Densité Bodifying Shampoo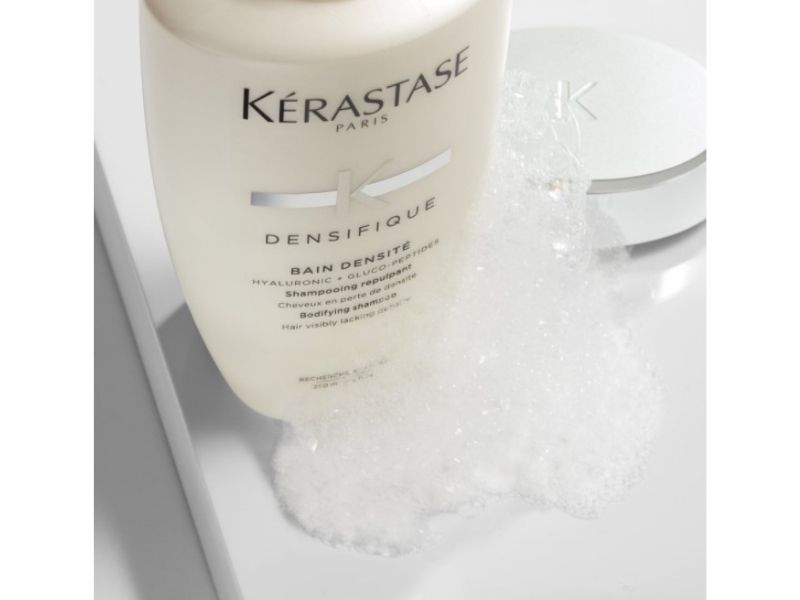 By now, you've probably heard about all the benefits that hyaluronic acid can do for your skin. But apart from being a skincare holy grail, did you know that it could also be used for your hair? In fact, it's incorporated into this Kérastase shampoo; a hair growth product that hydrates and provides plumpness to your locks, making them more resilient and glossy. Meanwhile, gluco-peptide and ceramides strengthen your hair fibres and awaken dormant follicles to give them more texture and bounce. 
Aromatica B5 Fortifying Shampoo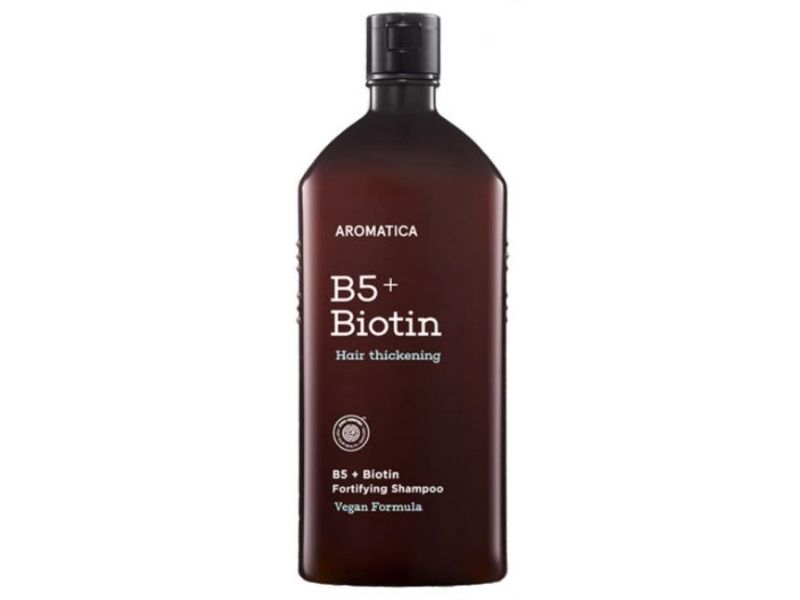 If you're looking for a clean, vegan hair growth shampoo, this Korean option ticks all the right boxes. The Aromatica B5 Fortifying Shampoo uses natural plant-derived ingredients in place of sulphates and other synthetic surfactants to keep your scalp healthy. With six different black food extracts (like black soybean, black rice, black sesame, mulberry, eggplant, and pepper), your hair is supplied with essential nutrients that help maintain its silky shine. This is further enhanced by its powerful B5+Biotin formula, consisting of Vitamin B5, Pro-Vitamin B5, and biotin. All of which combined offers intense moisture retention, strengthens the scalp's protective barrier formation, and fortifies thin and weak hair. 
Best Hair Growth

Treatment

Products

 
Some By Mi Cica Peptide Anti Hair Loss Scalp Care Set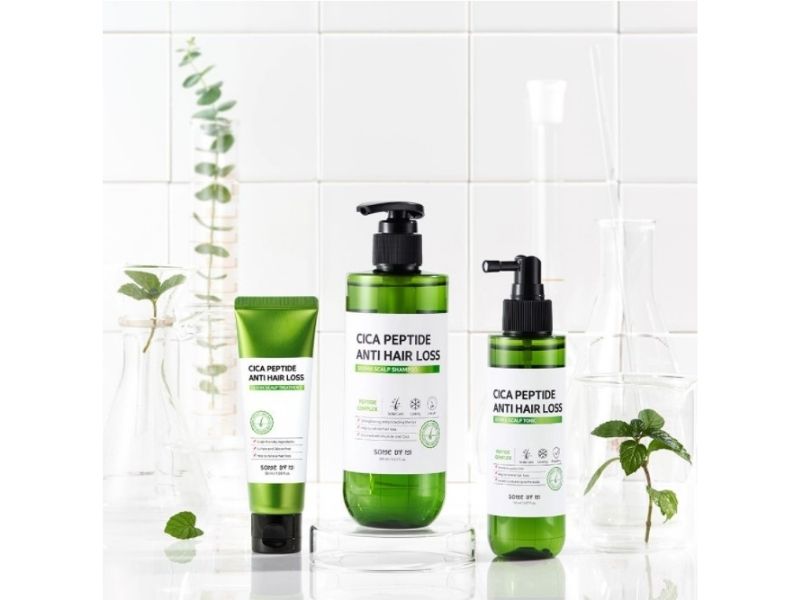 Apart from good shampoos, you should follow up with the right hair growth treatment products too. The Some By Mi Cica Peptide scalp care set comes in a trio that includes shampoo, hair tonic, and treatment. They're all infused with the brand's star ingredient, Cica Peptide, which provides relief to any overstressed scalp—a major contributor to hair loss issues. The tonic also contains menthol, offering a fresh and cooling sensation that gently soothes your scalp. Additionally, those who suffer from dry, itchy scalps have raved about the treatment's calming effect. Many claimed that it balances out moisture and prevents hair fall without feeling greasy. 
Swisse Ultiboost Hair Nutrition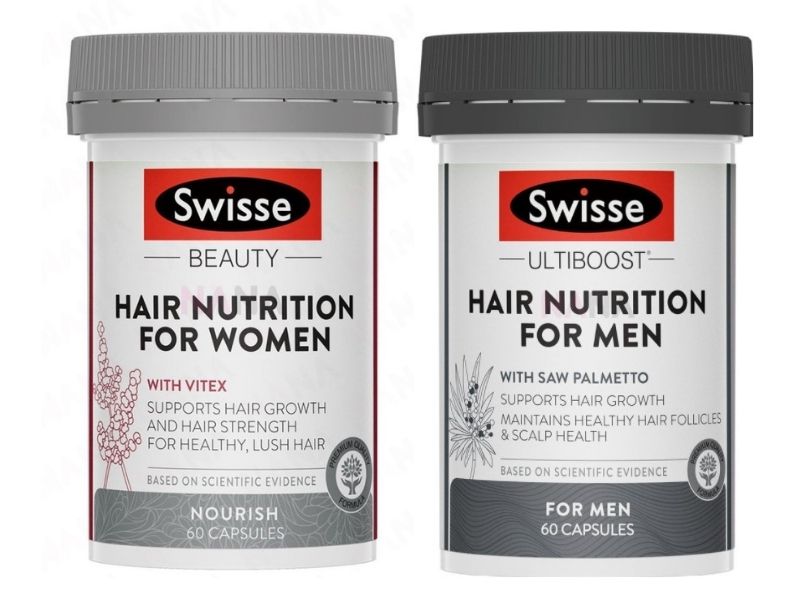 Backed by scientific evidence, Swisse's Ultiboost Hair Nutrition boasts a premium quality formula that aids hair growth from within. This product comes in a tablet form, with a recommendation of two capsules to be ingested daily after every meal. It caters to men and women separately as they use slightly different ingredients except for these key three—biotin, silica, and zinc. Biotin for better cellular growth and development, silica to improve the scalp's connective tissue barrier, and zinc to hinder the production of dihydrotestosterone (DHT), which is known to cause baldness. 
Kate Blanc Castor Oil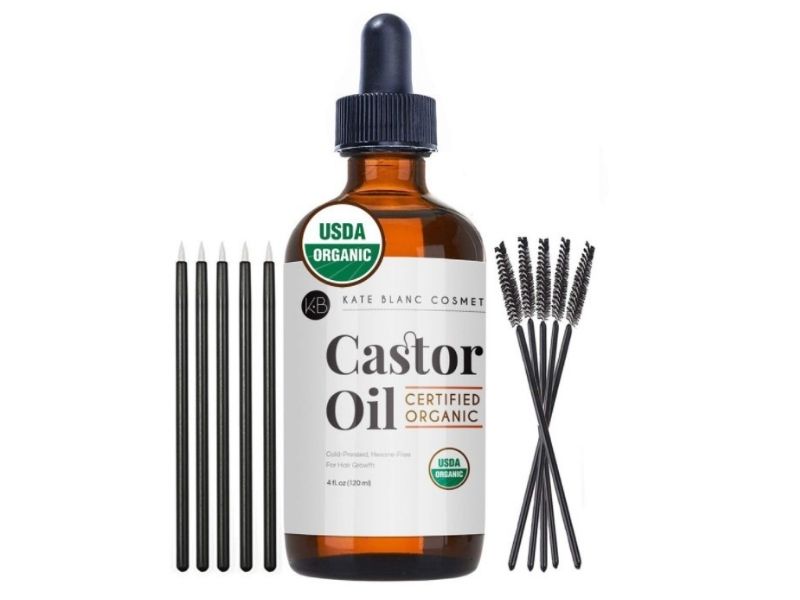 Castor oil has long been regarded as a popular hair growth treatment. This one from Kate Blanc is widely praised for its ability to encourage eyelash and eyebrow growth. And the good news is that it works just as well for your hair and scalp too! It helps prevent hair loss and dandruff issues while reviving your hair from its dry, brittle state. 
What's more, it's made from 100% pure castor oil that's organically grown and cold-pressed, with no added preservatives. So you can rest assured that you'll be treating your hair the natural way sans any harsh chemicals. Besides hair growth, this product also doubles as a fingernail oil and facial oil that you can use in your daily skincare routine. Score! 
The Best

Hair Growth Products

Like

Shampoos

& Treatments Will Give You Thicker Hair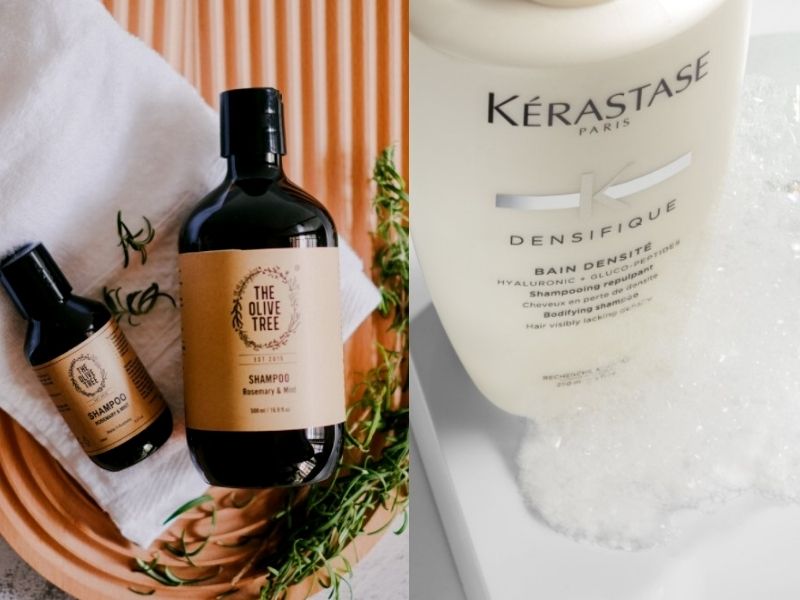 With these hair growth products for men and women in your arsenal, you can sit back and watch your hair grow to its full potential! That said, do take note that while these hair growth shampoos and treatments can produce results, they won't magically give you a full head of hair overnight. Plus, what may work more effectively for others may not work as well for you. So you're going to need to be patient in finding the right hair care treatment that suits you best. 
For those with more serious hair conditions, we encourage you to visit a hair loss specialist or dermatologist to get professional advice. Otherwise, give these natural home remedies a try to reduce hair fall.