Juices are great sources of vitamins and minerals from the fruits and vegetables you love. Juicing lets you quietly slip in vegetables you don't like—perfect for fussy eaters! In addition to that, you'll save so much money on store-bought juices, which are probably laden with perseverative and sweeteners. There is no shortage of options, but choosing a slow juicer in Malaysia that suits your lifestyle, budget, and home can be an overwhelming task. That's why we are here to help!
Turn Your Home Into A Juice Bar With These Slow

Juicers In Malaysia
1. Giselle Slow Juicer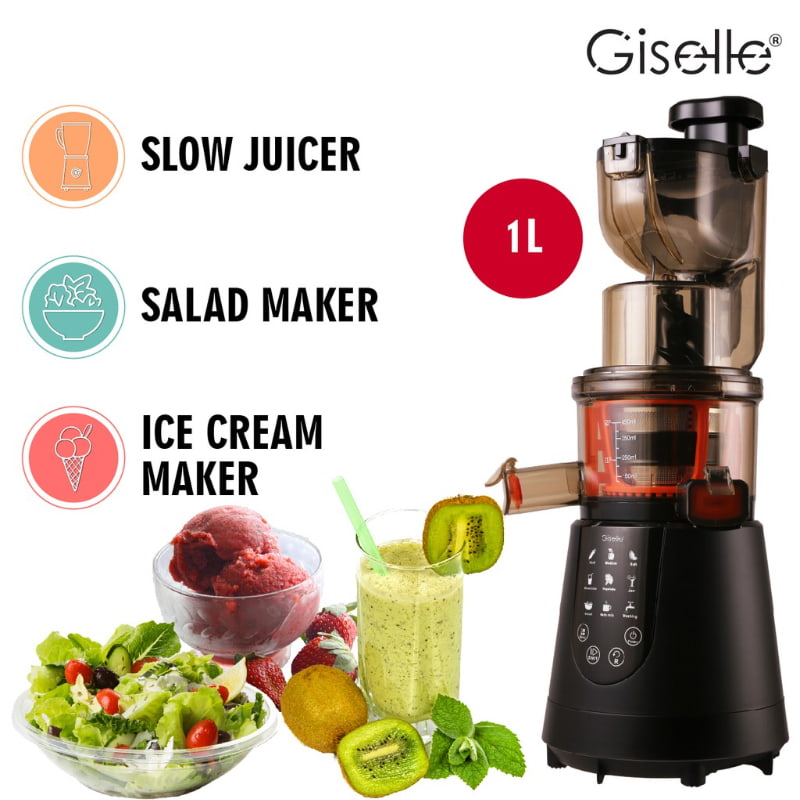 The Giselle cold press juicer doesn't only make all-natural juices out of fruits and vegetables. It also doubles as a food spiralizer for slicing cucumbers and other leafy greens. One thing you'll instantly notice about this juicer is the large opening, meaning you can juice anything as large as an apple without halving it. 
It doesn't just stop there. This slow juicer in Malaysia can also turn nuts into smooth nut butter and make fruity sorbets that kids will absolutely love. Don't be afraid of making a mess as the machine can self-clean itself with some water and a push of a button. 
Related: 9 Healthy Snack Ideas For Kids That Look And Taste Delicious
2. Khind Juice Extractor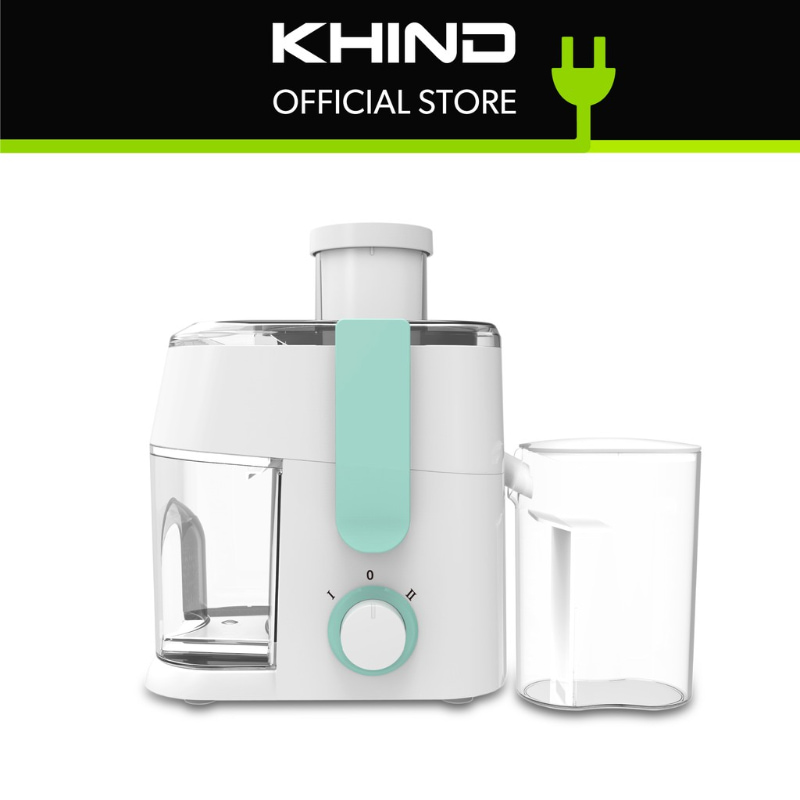 If you're shopping for a reliable and sturdy slow juicer, the Khind Juice Extractor ticks all the right boxes. The 60mm-wide feeding tube allows you to feed tropical fruits like oranges and kiwis, on top of root vegetables such as celery and broccoli. 
Its simplicity is evident in the speed toggle, allowing you to adjust between low and high depending on the juice consistency. To ensure continuous use without hiccups, the filter is made from rust-free stainless steel that's also easy to clean. 
3. MIUI Slow Juicer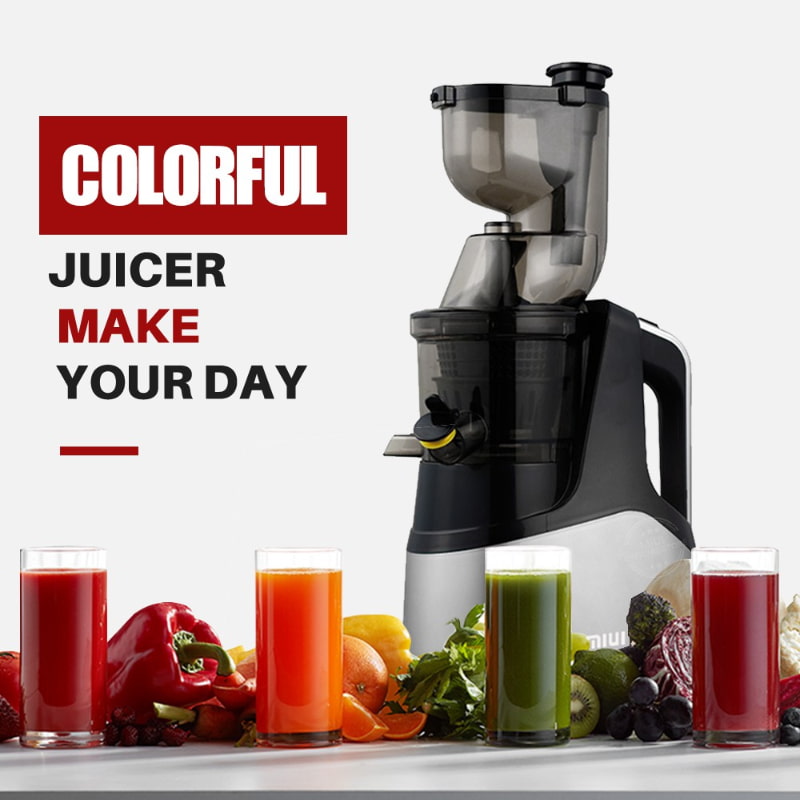 Xiaomi's claim to fame may be smartphones, but the electronics giant also makes smart home appliances, including the savvy and stylish MIUI cold press juicer. At slightly over 40cm, it stands nicely on your kitchen counters without taking too much space, which makes it compact enough to fit into storage. 
Powering this slow juicer in Malaysia is a durable and energy-saving engine that efficiently grinds down fibrous roots like ginger and carrot. Besides, the juicer helps to get the most out of your fruits and veggies with minimal wastage. Cleaning up a juicer is often a chore, but it doesn't feel like it with the MIUI because the strainers are detachable for quick rinsing.
4. Morphy Richards Cup Juicer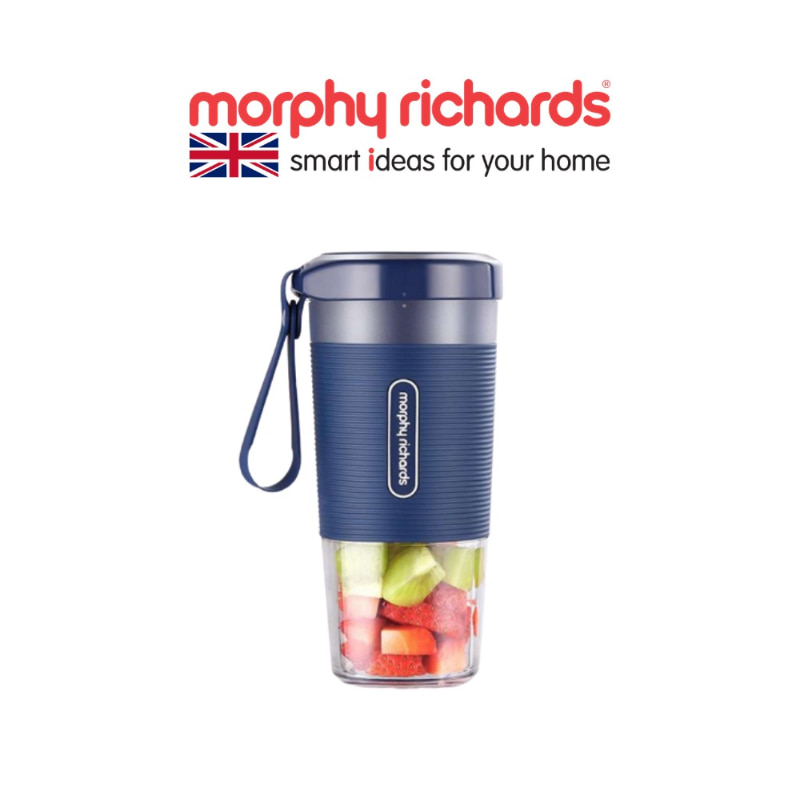 Sometimes life comes around and there isn't time for juicing in the morning. Consider that problem solved with the practical cup-juicer by Morphy Richards. It's essentially a protein shaker with a built-in processor for on-the-go juicing. It holds up your preferred fruits and veggies in a separate compartment just below the stainless steel blades. With a full charge, you'll get about 10 full spin cycles; each about 40 seconds long.
This option is perfect if you're rushing for a meeting, working out at the gym, or even replacing your daily cuppa with a filling banana smoothie. At only 450grams, this gadget fits in every carry-on imaginable from backpacks to tote bags. 
5. Philips Daily Collection Juicer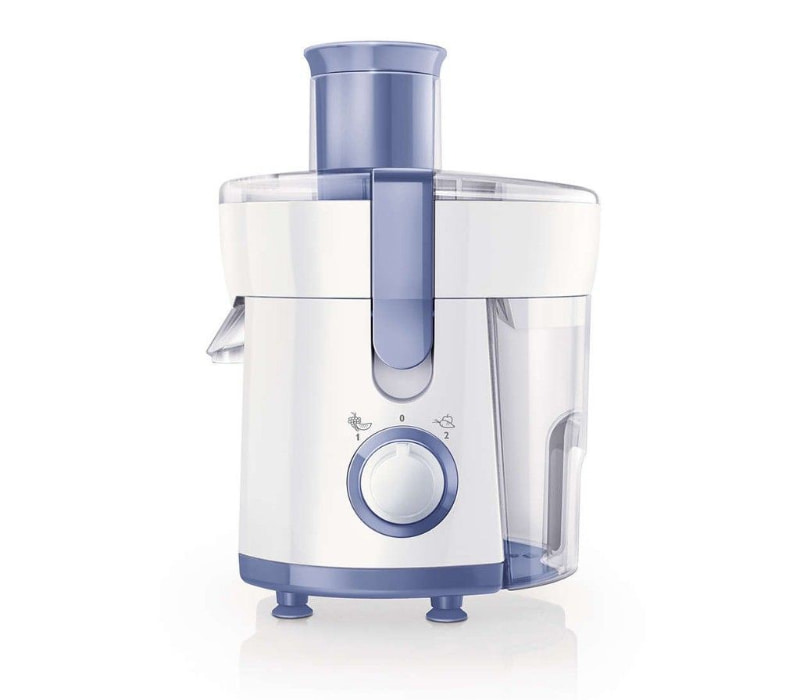 If ain't broke, don't fix it. That principle applies to the Philips Daily Collection Juicer, which has been the go-to slow juicer for Malaysians of all ages, simply because of its ease of use. To start, just push your fruits of choice into the feeding tube and let the machine work its magic. 
Moreover, it has a 500ml detachable pulp container, which is useful when you're juicing more for the week or the family. Removable parts such as the tube and container are dishwasher-safe, so don't sweat about cleaning up.
6. Kuvings Reliable Ryan Juicer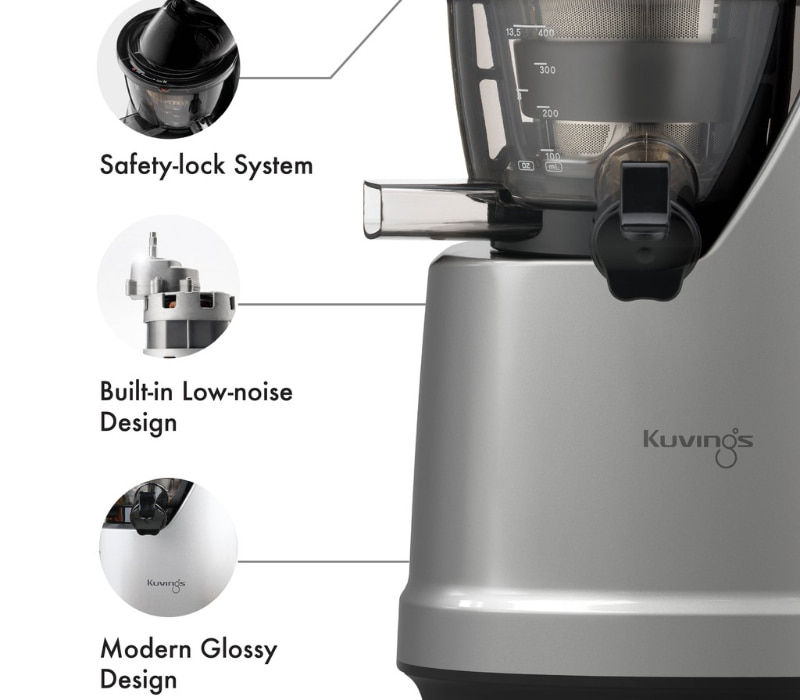 It doesn't get any more reliable than a juicer with the name "Reliable Ryan". Made by Kuvings, this state-of-the-art slow juicer is extremely effective and easy to use. There's an extra-wide 76mm feeding chute so you don't have to cut apples and similar-sized fruits into smaller segments. Furthermore, it has a Smart Cap that prevents spillage and lock systems that only disengage if all components are connected properly.
As a cold press juicer, it operates with less noise and vibration so you won't bother the neighbours. When not in use, the Reliable Ryan makes for a great display in the kitchen due to its sleek matte grey finish. In the end, this is a fantastic kitchen appliance and one of the best slow juicers in Malaysia. 
7. Russell Taylors Fruit Juicer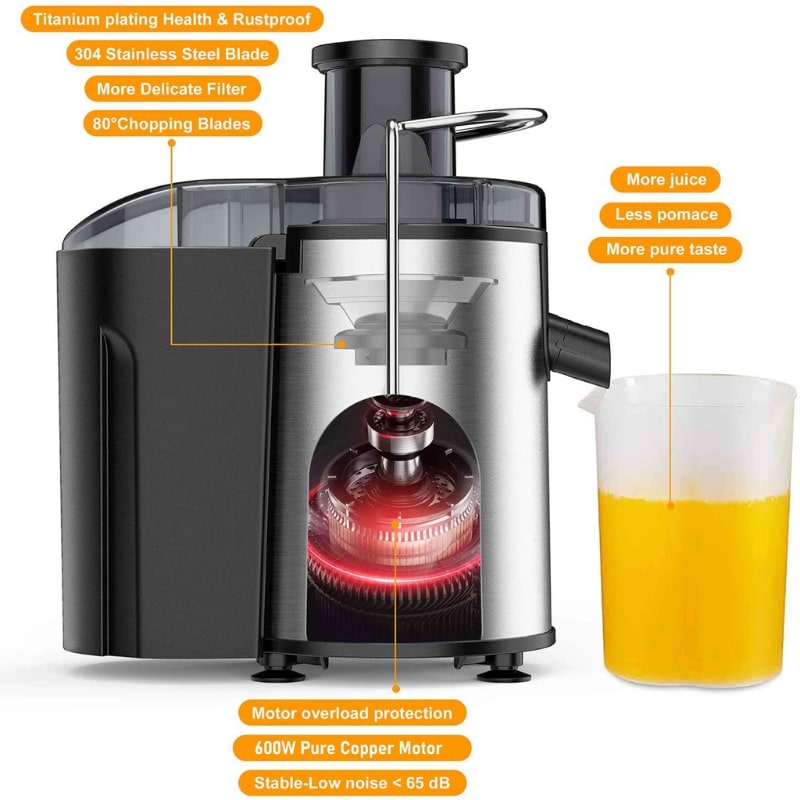 With a dual-speed configuration, you can use this Russell Taylors Fruit Juicer to break down juicy fruits like pineapple and lemon as well as fibrous greens such as kale and beetroot. Even if the speed is cranked up, the machine doesn't vibrate because of a padded bottom. 
Almost all of the juicer's removable parts are dishwasher-safe, which makes clean-up a breeze. Speaking of which, the stainless steel blades are surrounded by a mesh filter to extract vitamins and minerals effectively. 
8. Aicook AMR526 Juicer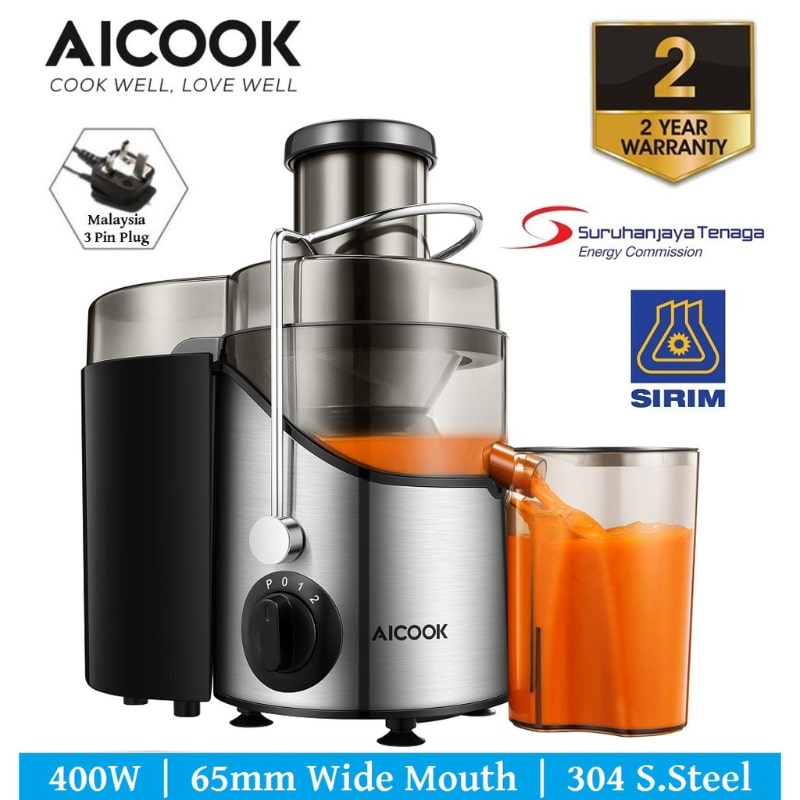 The Aicook AMR526 Juicer is made of impact-resistant, BPA-free materials to churn out your concoctions without worrying about them falling apart. The 400W power ensures a high juice yield, guaranteeing almost no wastage. Any leftover pulp is transferred into a roomy 1600ml container. 
It's also quite compact and can be stored easily in a cabinet. But we won't blame you if you want to leave it sitting on your kitchen counter as decor. 
9. DESSINI ITALY 4 IN 1 LCD Display Blender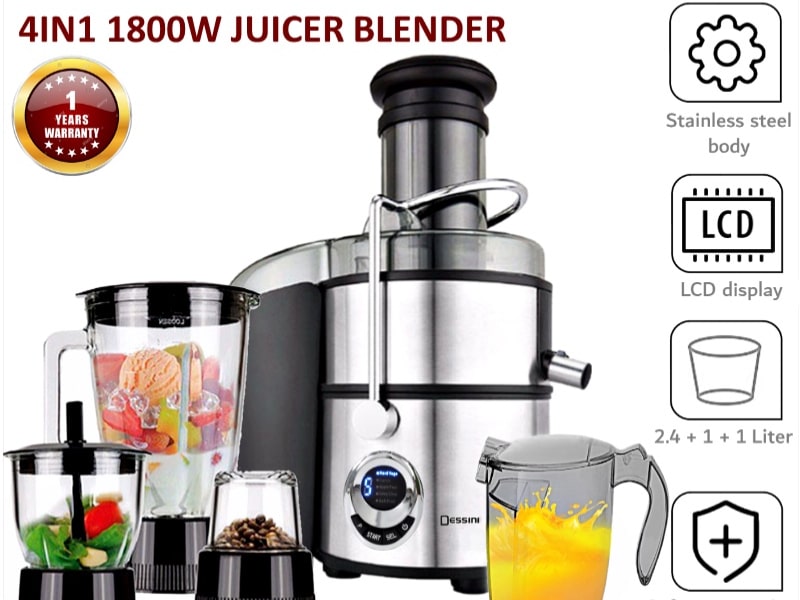 Thanks to a powerful copper core engine, DESSINI's 4-in-1 extractor takes only seconds to grind down fibrous fruits and vegetables. It's also strong enough to crush down chunks of ice for blending smoothies. To make cleaning up easy, excess pulp is channelled into a separate compartment for discarding, and the stainless steel spinner is removable. 
Meanwhile, the four anti-slip bottoms ensure smooth and quiet operation, so you can still make your morning juice without pissing off the neighbour. 
Save Money And Make High-Quality Juices With Reliable Slow

Juicers In Malaysia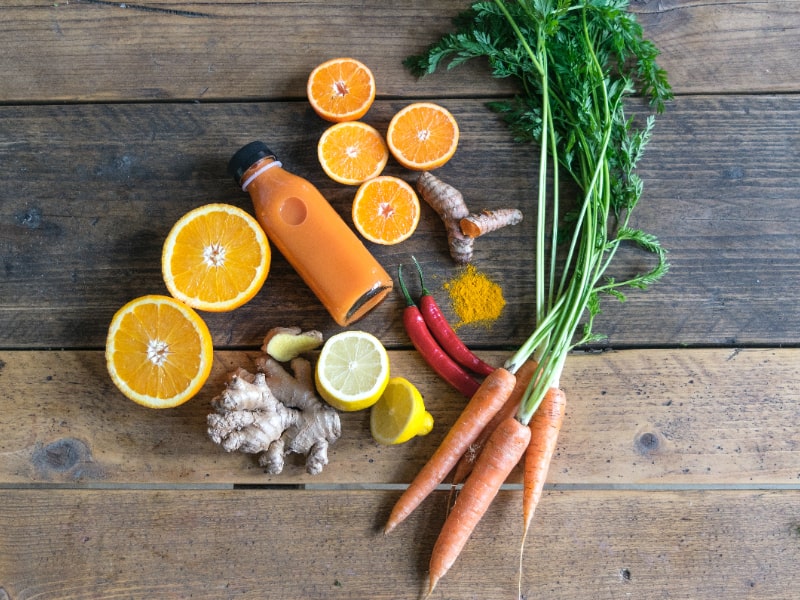 Juicing is a convenient approach to enjoy a nutrient-packed drink extracted from fruits and vegetables with little work. With the right juicer, you just need some apples and oranges, fresh veggies for a day's worth of vitamins. 
Alongside the best slow juicer in Malaysia, there are other modern electrical appliances aiming to make our lives a little easier. For example, the bread maker and air fryer. Both machines are capable of doing more than what their names indicate. Like, did you know that you can make yoghurt with a bread maker?