Pregnancy is a beautiful and, for some, once-in-a-lifetime experience. And what better way to memorialise it than to have an intimate pregnancy photoshoot? From your burgeoning baby bump to the sheer excitement of meeting your newborn, the best photographers can help you capture it all so you can relive the blissful moment years down the road. If you find yourself in want of these keepsakes, we've shortlisted 10 of the best maternity photoshoot photographers in Malaysia. Whether you prefer an outdoor, at-home, or studio photoshoot, they can do it all.
The Best

Maternity

And

Pregnancy

Photoshoot

Photographers In

Malaysia
For the best effect, arrange your maternity photoshoot somewhere between 26 and 34 weeks. That way, your bump is fairly prominent and you're still comfortable enough to move around.
1. MunKeat Photography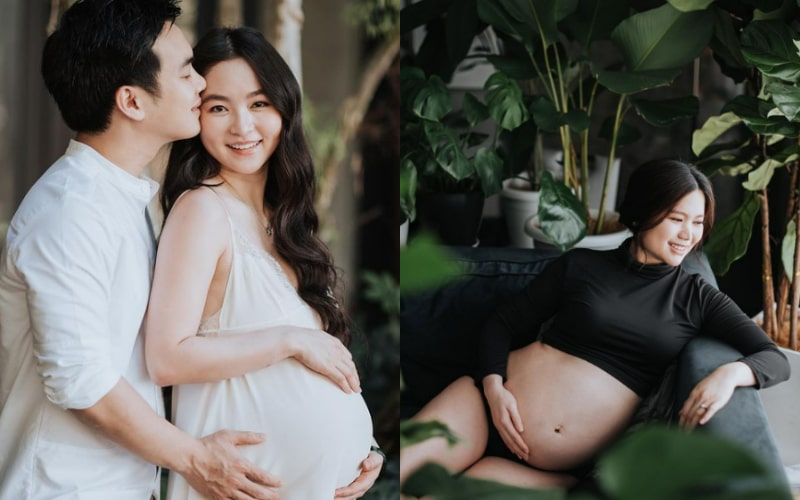 If you're looking for a classic and timeless maternity photoshoot, MunKeat Photography is one of the best in class in Malaysia. The award-winning studio beautifully captures glowing mamas-to-be, as well as tender moments between expecting parents. More importantly, they'll put you at ease, so you can have a wonderful time creating memories with your loved ones.
Contact: 012-653 1806
Email: munkeatphotography@gmail.com 
Website | Facebook | Instagram
2. Adam Ong Photography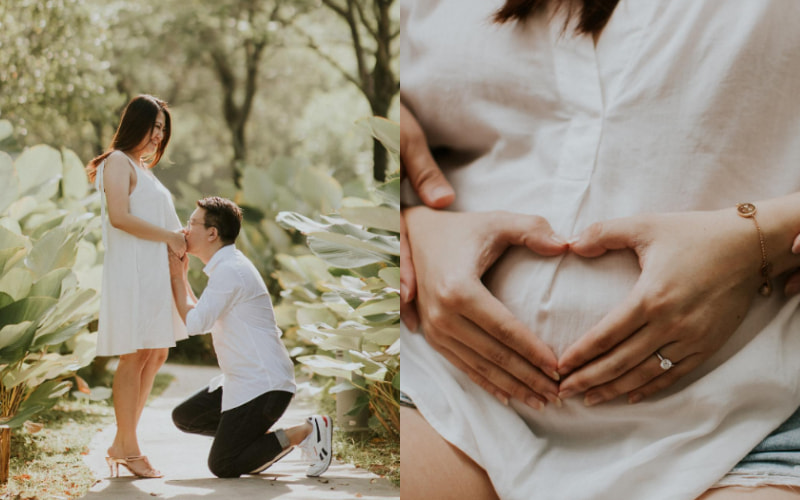 With A-list clients like Chryseis Tan, Norman Musa, and Jinny Boy, you can expect top-notch service and results from photographer Adam Ong. He brings with him close to 20 years of experience and an inimitable talent for producing delicate maternity photos. If you're camera shy, don't worry. Adam's bubbly and enthusiastic disposition makes him a joy to work with.
Contact: 010-905 7032 (Studio Manager GK), 012-905 5321 (Adam Ong)
Email: adamongphotography@hotmail.com
Website | Facebook | Instagram
3. One Way Tix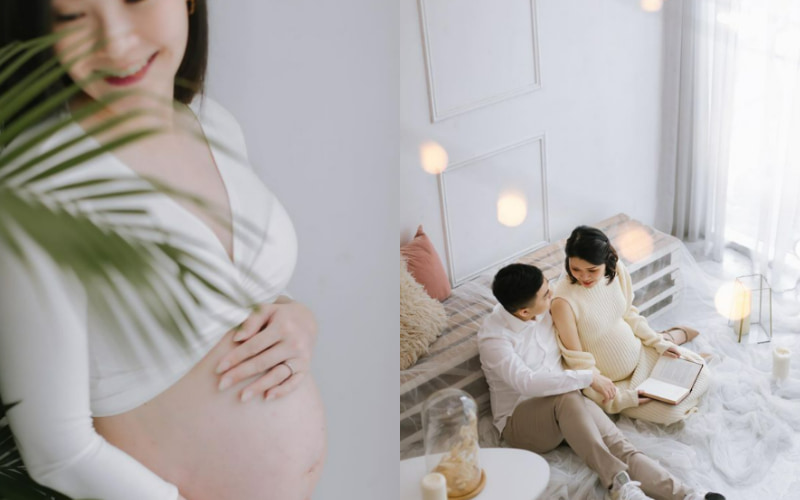 Don't fancy shooting outdoors under the sweltering heat? Then opt for an indoor pregnancy photoshoot with KL-based studio, One Way Tix. You'll be surrounded by a cosy set – think white background, rustic furnishings, and indoor plants – and a professional team who will capture candid moments and genuine smiles from the heart.
Contact: 018-213 8100
Email: contact@onewaytix.com
Website | Facebook | Instagram
4. Anna-Rina Photography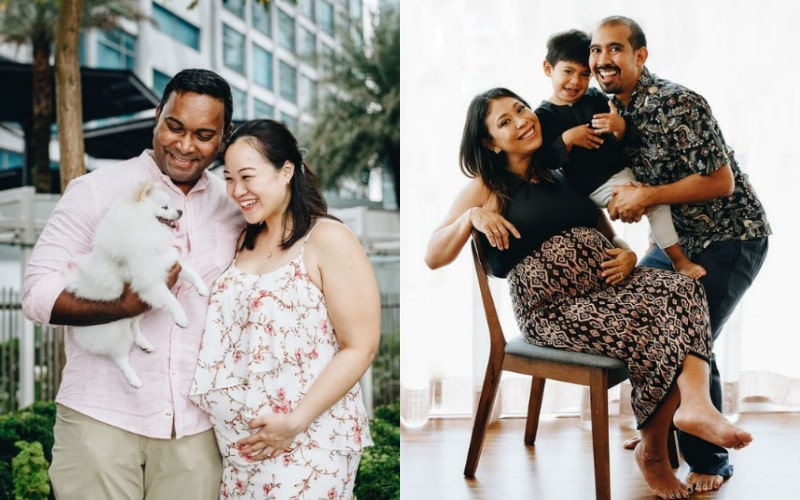 Part personal trainer, part shutterbug, Anna-Rina is another unmissable talent in Malaysia's pool of maternity photoshoot photographers. Whether you'd like to shoot outdoors or at the comfort of your own home, Anna-Rina is always up for a challenge. Better yet, she's multilingual and has a knack for bringing out the best in even the most camera-shy of couples.
Email: info@anna-rina.com 
5. Stories.my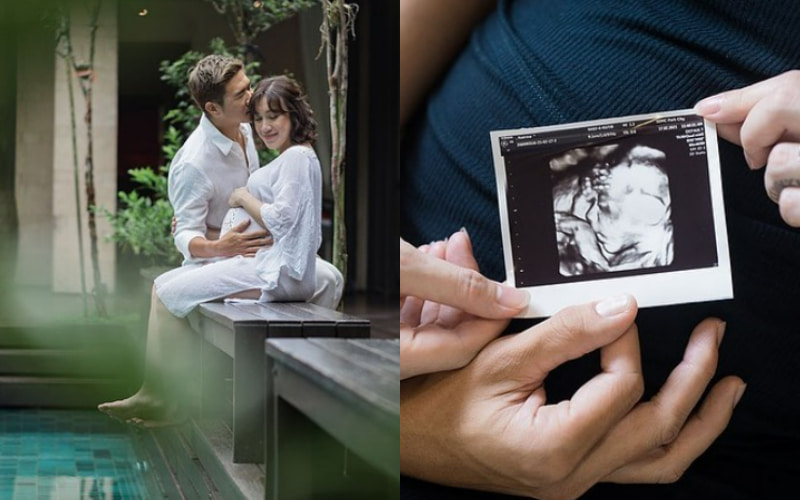 Stories.my is another sought-after maternity photoshoot studio in Malaysia. The highly personable and passionate team welcomes your ideas and concepts, and will work closely with you to help bring them to life. And if you're awkward in front of the camera? That's the least of your concerns. Stories' photographers will provide you with directions without diluting your personality.
Contact: 017-612 0717 (WhatsApp), 03-2779 0550 (office)
Website | Facebook | Instagram
6. Sherine Loh Photography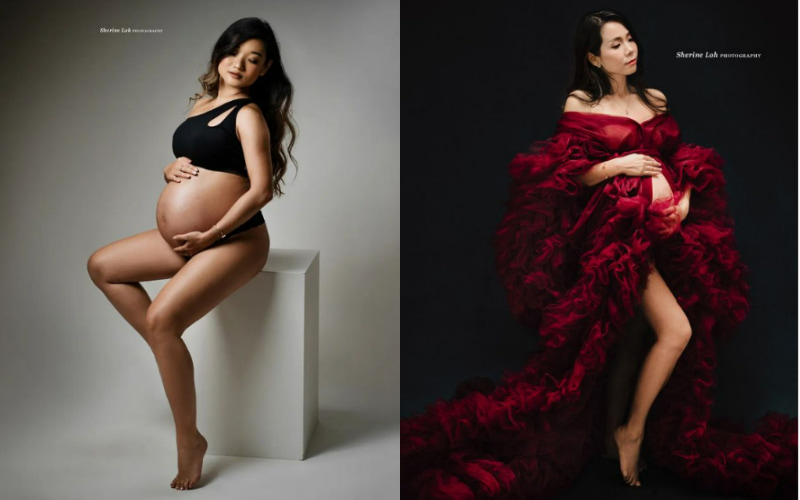 Show off your pregnancy curves in a photoshoot with self-taught photographer Sherine Loh. As a mother herself, Sherine has a deep understanding for photographing would-be mamas so you know you're in good hands. Plus, you'll get to don glamorous dresses, drapes, and bodysuits that celebrate not just your new curves but also a new life. 
Contact: Via Facebook messenger or contact page
Website | Facebook | Instagram
7. June Ng Photography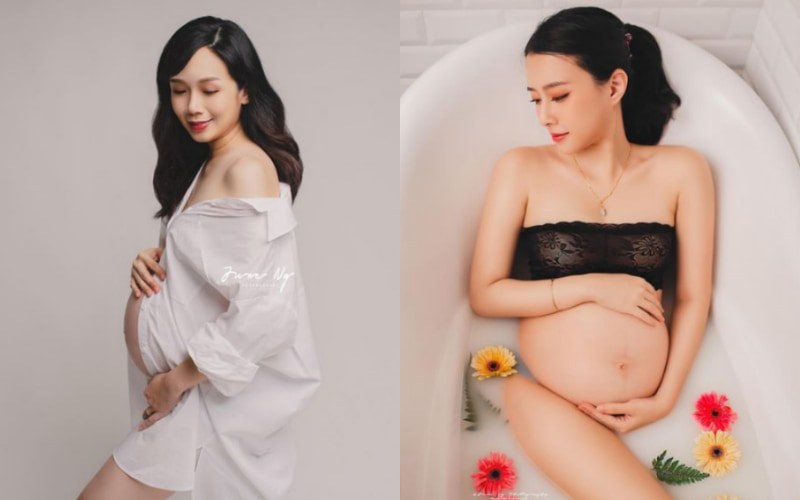 For elegant, soft-focus maternity photoshoots in Malaysia, slide into June Ng Photography's inbox. From bathtub shots to alluring portraits, June keeps it classy and tasteful so you'll look back on your pregnancy photos fondly. After the birth of your baby, you can count on June again to snap some adorable newborn photos.
Email: junengphotography@gmail.com
8. Alexis Fam Photography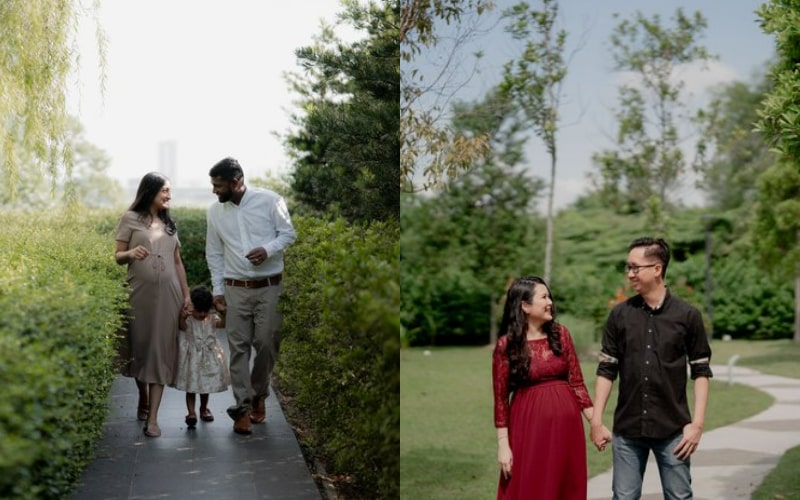 Photographer Alexis Fam predominantly shoots weddings and engagements. But lucky for us, she also dabbles in maternity photoshoots for Malaysian couples on occasion. The engaging photographer is known for having a keen eye for detail, which means all of your tender moments with your partner or family won't go unnoticed in Alexis's lens.
Contact: 012-885 5928
Email: officialalexisfam@gmail.com
Website | Facebook | Instagram
9. Kate Photo KL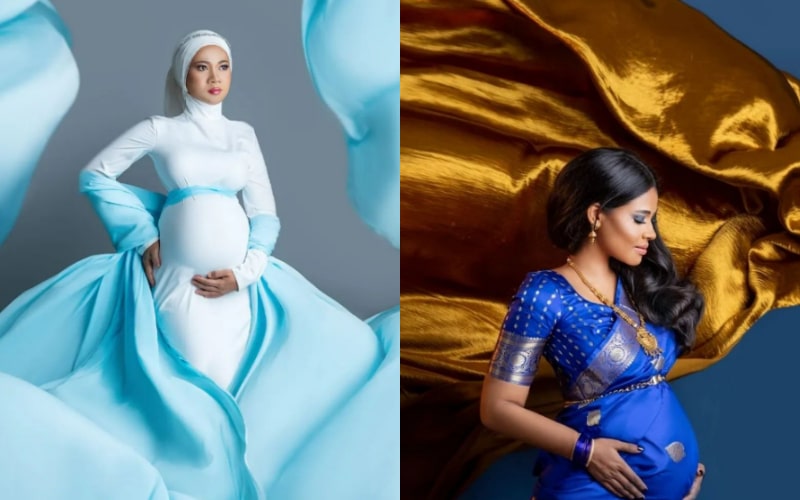 For an editorial-style pregnancy photoshoot that celebrates your baby bump, this is your best bet. Photographer Kate is skilled at shooting lavish and alluring maternity photos, and has even gotten billowing fabrics and drapes down pat. You can fly solo or involve your husband in the photos. Either way, Kate is sure to make you feel like a million bucks, even if it's just for a couple of hours.
Contact: 016-237 8974
10. The Chapter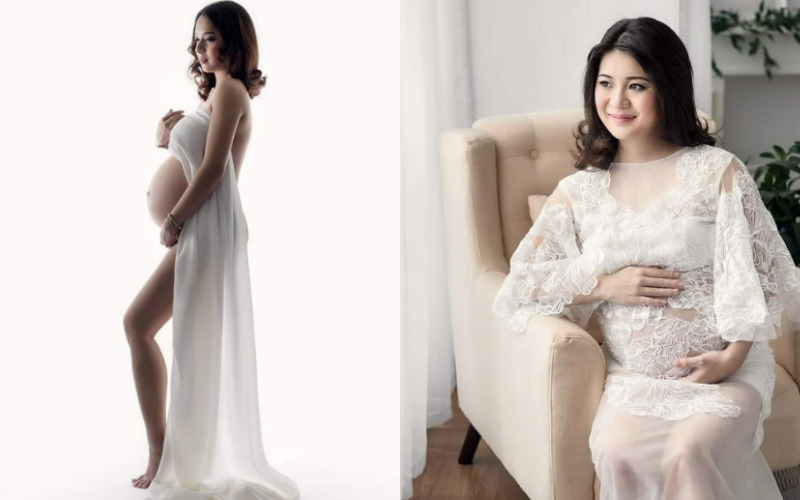 If you're based in Ipoh, The Chapter is a husband-and-wife team who takes pride in capturing the start of your new chapter in motherhood. Joel and Bel specialise in creating timeless maternity portraits, and offer three tiers of packages starting from RM480. For those looking to gift a pregnancy photoshoot to a friend or family member, The Chapter also offers a comprehensive Maternity Portraits Gift Pack for RM780.
Contact: 012-505 6550
Email: mailthechapter@gmail.com
Website | Facebook | Instagram
Commemorate Your Pregnancy With A

Maternity Photoshoot

In

Malaysia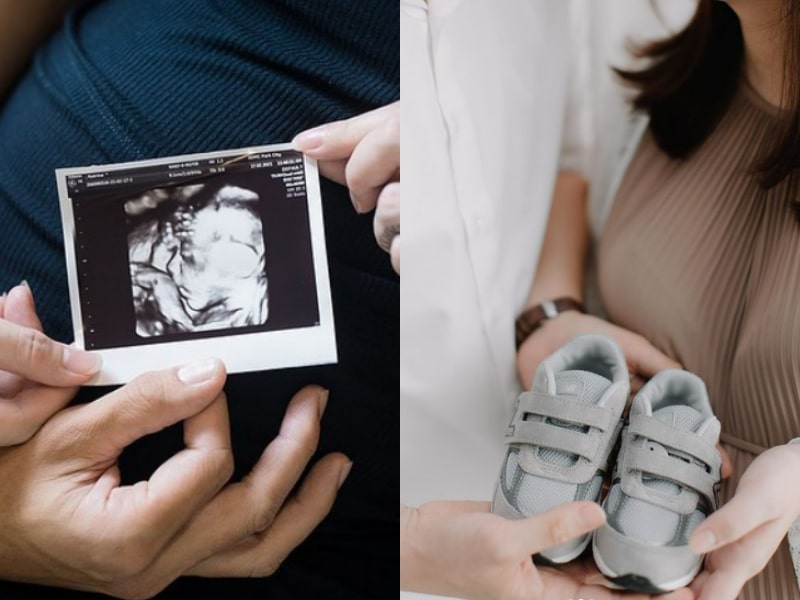 Finding the right photographer who will guide you through an intimate shoot is important. So get in touch with a few of these maternity photoshoot photographers in Malaysia, and see if any of them strikes a chord with you and your partner. When you've finally pinned down your shoot, dress up, relax, and just be yourself!
For ladies looking to style themselves before the shoot, check out our guides to curling hair and simple make-up looks. And for friends looking for gifts for new mums, we have a bunch of alternatives for you if photoshoot packages are too pricey.