There can be many reasons as to why you would want to learn a new language. You might be fond of a particular culture, and the language captivates you. A new language could give a boost to your career path advancements, or perhaps you merely want to watch foreign shows without relying on the subtitles all the time! Whatever it may be, learning a new language is so easy and convenient now that we have dedicated apps for that purpose. Read on to discover some of the best language learning apps you can use today.
Best Language Learning Apps

To Try
Duolingo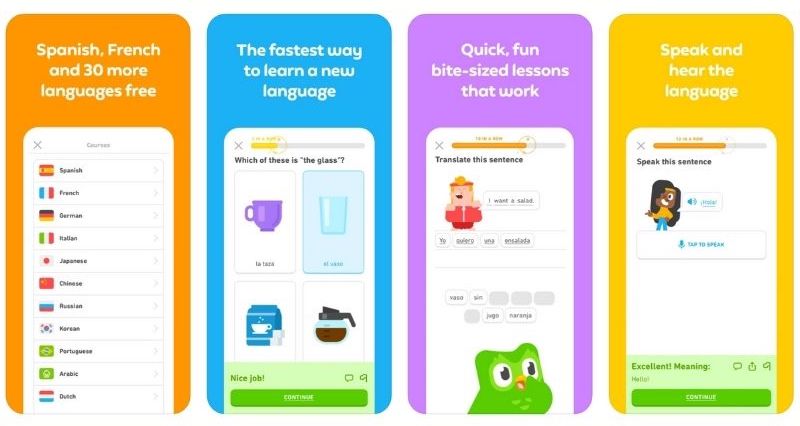 Duolingo is perhaps the most recognisable name as far as best language learning apps are concerned. Designed by language experts, it made its name by offering quick, bite-sized, and game-like lessons that are effective in building up reading, writing, speaking, as well as listening skills. You can track your progress and earn fun rewards along the way towards achieving your language-learning goals. Duolingo offers over 35 languages in its database and best of all, it's free to use!  
Get Duolingo here: iOS l Android l Web
Memrise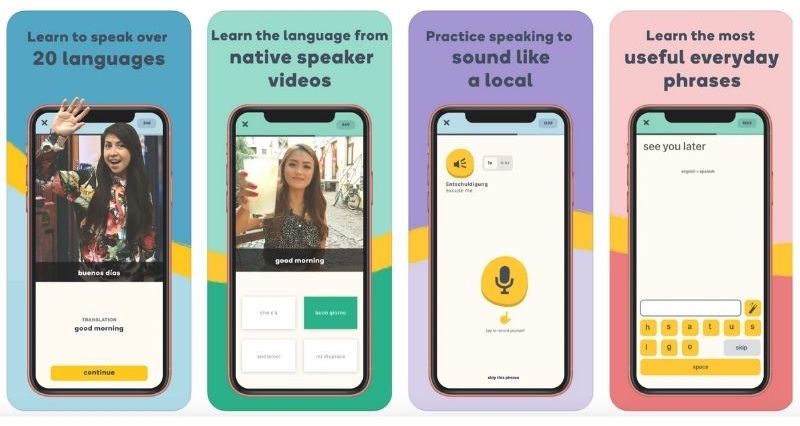 With over 50 million users, Memrise has proven to be an effective tool for new language learners thanks to its science-backed approach. The service aims to get you speaking like a local through vocal exercises and video guides featuring native speakers. There is also personalised one-to-one coaching made with each user in mind. You can learn French, Chinese, Korean, Japanese, Spanish, German, and more with over 20 languages to choose from.
Get Memrise here: iOS l Android l Web
Babbel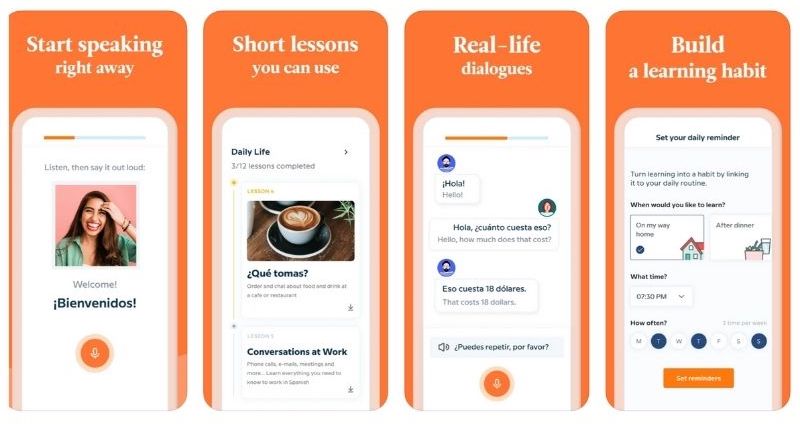 Touted as the language app built by language experts, Babbel's efficacy is backed by studies done at Yale University and Michigan State University which found much-improved language proficiency among user participants. Babbel features short lessons for every scenario and advanced speech-recognition technology, among others. What's more, you can download lessons for offline learning wherever you are.
Get Babbel here: iOS l Android l Web
Drops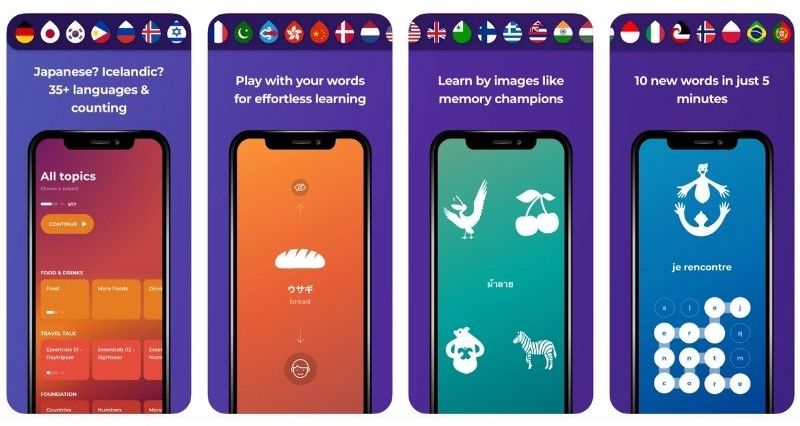 Drops provides visual flair to make learning a new language more engaging. Feature-wise, it has a professionally-curated vocabulary list with more than 2,600 words, and every single word is beautifully illustrated. In addition, you can learn how to write new words using only your smartphone with the app's intuitive character learning system. The visually-pleasing app is home to over 41 languages which you can learn for free.
Get Drops here: iOS l Android l Web
Rosetta Stone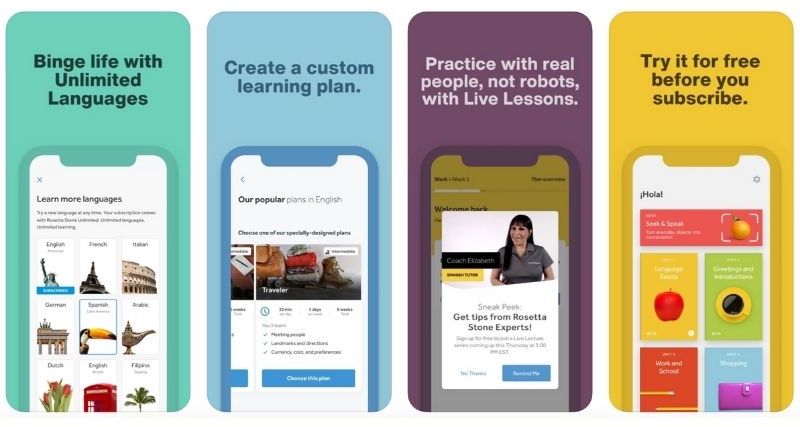 "Learning a language is about more than just words." Building upon that idea, the award-winning Rosetta Stone is one of the best language learning apps as it brings a different approach to language learning. Instead of just memorising vocabulary lists, it guides users to speak a language with confidence. You can practise your new language mastery with real people in live lessons. The service also provides personalised language learning plans and on-demand coaching with conversation practice. 
Get Rosetta Stone here: iOS l Android l Web
Busuu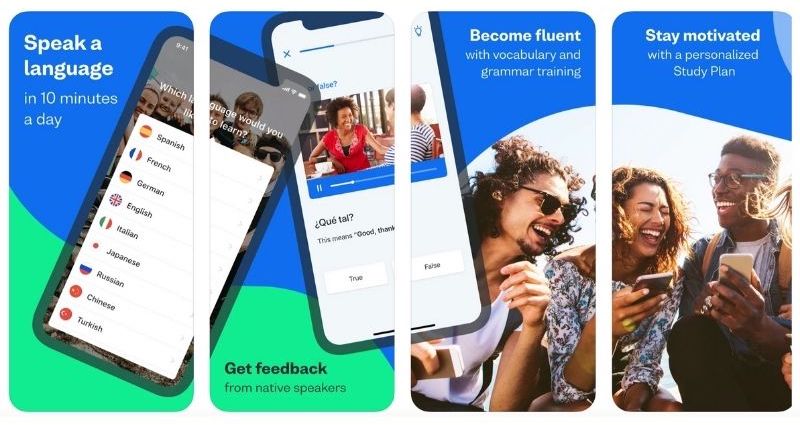 Busuu is a feature-packed app that can help you be fluent in a new language with vocabulary and grammar training. Master up to 12 languages stress-free with their Study Plan that is personalised according to your schedule. Whether you are a beginner or at an intermediate level, Busuu can help you find your footing and work your way up. There is an offline mode too so you can take your lessons anywhere.
Get Busuu here: iOS l Android l Web
Tandem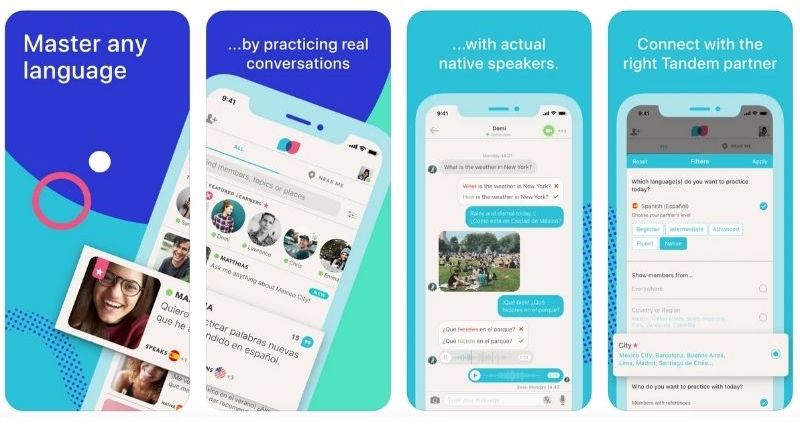 One of the best ways to master any new language is to engage in real conversations. Tandem lets you do that by connecting you to native speakers from the largest language exchange community so you can practise speaking effectively. On top of offering over 160 languages in its catalogue, Tandem also provides 12 different sign languages—including American Sign Language—which you can learn to communicate with the deaf and hearing-impaired.
Get Tandem here: iOS l Android l Web
Beelinguapp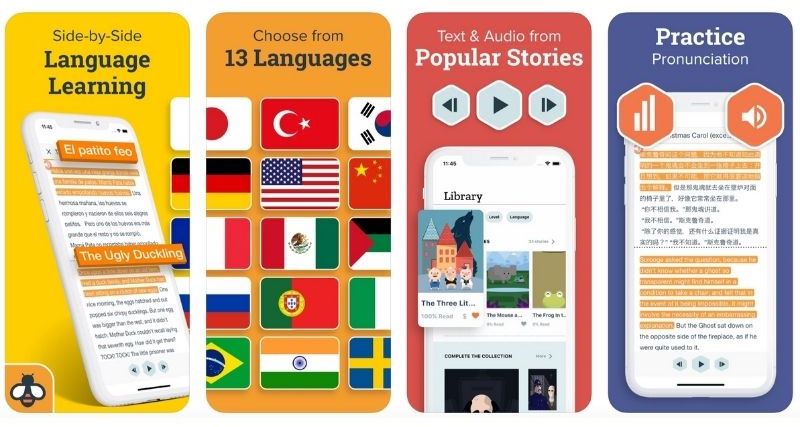 Beelinguapp is a language learning app that works best if you are into auditory learning. It teaches users to read and speak with bilingual audiobooks that include short stories, novels, children's stories, and more in every genre. You learn by reading stories in your own language and a new language side-by-side so you can quickly reference what the words or phrases mean. Aside from that, you can also use the audiobook reader feature with karaoke-style animation. There are a total of 13 languages for you to learn at your own pace.
Get Beelinguapp here: iOS l Android
Language Learning With Netflix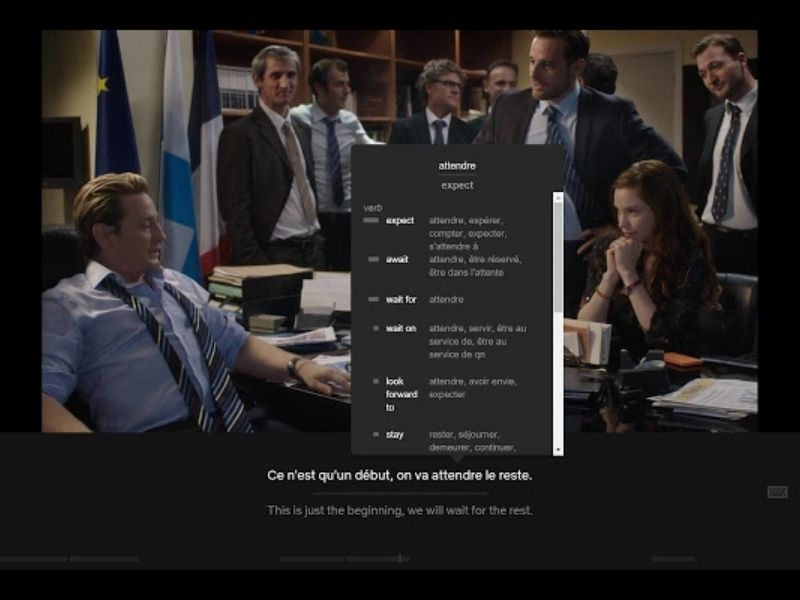 While it is not an app per se, Language Learning With Netflix presents a whole new way to pick up a new language by doing what many of us do best—binging on films and series on Netflix. After the Google Chrome extension is installed on your desktop/laptop, it will display subtitles in two languages when a video is being played so you can compare the original audio and text with a translation in your own language. There will also be a pop-up dictionary that suggests the most important words to learn. You can even rope in your friends or partner to learn with you when watching Netflix online together!
Get Language Learning With Netflix here: Web 
Find The

Language Learning App That Best

Suits Your Learning Style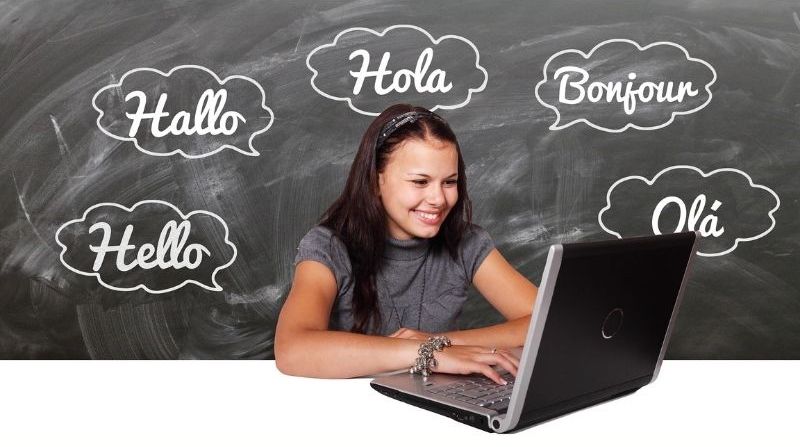 With all the best language learning apps accessible at your fingertips, picking up a new foreign language now couldn't be any easier. Gone are the days of committing a large chunk of your time to learn whole new sets of words the traditional way. Many apps provide fun, bite-sized lessons in all forms imaginable that allow you to go through at your own pace. Pick the ones that suit your learning style best, spend just a few minutes of your time a day, and you will be on your way to gaining a useful life-long skill!
Check out Tech Thursday for 1-day only lowest price, unbeatable deals and extra 20% Coins Cashback every Thursday!