Netflix has been a lifesaver for many who spend the majority of their time at home in the new norm. Binging through shows is fun, but the whole thing can get pretty stale if you're watching them all by yourself. The good news is you can watch Netflix together online with your buddies or partner, even if they reside on the other side of the world. With a couple of clicks and installs, everyone will be able to enjoy a more fun Netflix-watching experience!
No, Netflix Does Not Support Viewing Parties (Yet)
As much as the ability to watch Netflix together online seems like a no-brainer feature in times like these, the popular streaming service does not currently allow its almost 200 million subscribers to do just that. Watching Netflix is still very much a confined experience, where the means to enjoy it with other people other than yourselves is only possible if they are physically close by.
But thanks to some third-party services, you are able to enjoy the best of Netflix together with just about anyone as long as all parties have a desktop or a laptop, a steady Internet connection, and a Netflix account. Best of all, there is no need to pay for anything!  
How To

Watch Netflix Together Online
Teleparty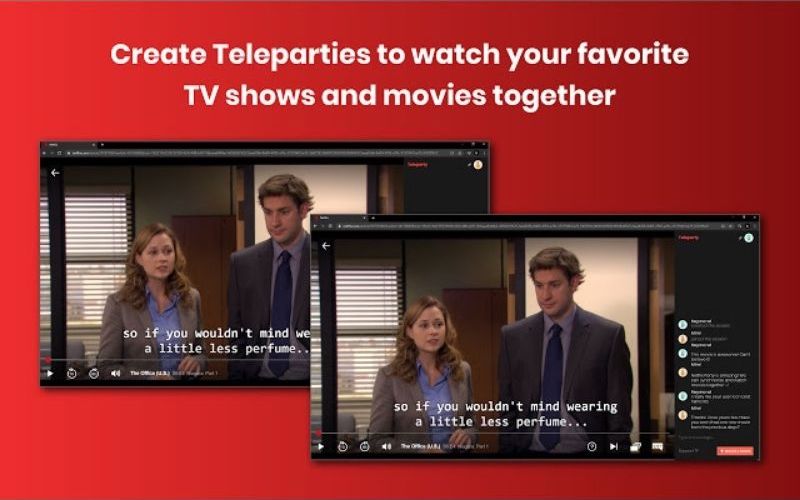 Teleparty is a free browser extension you can easily install on Google Chrome to let you and your friends watch Netflix remotely together online. It synchronises video playback and adds a group chat so every viewer can discuss and dissect the shows in real-time. Once you have Teleparty installed and the red "TP" icon button pinned next to the address bar, simply play a Netflix show like you usually would and click on the said icon to generate a URL link, which you can share with up to 50 viewers.
Get Teleparty here.
Scener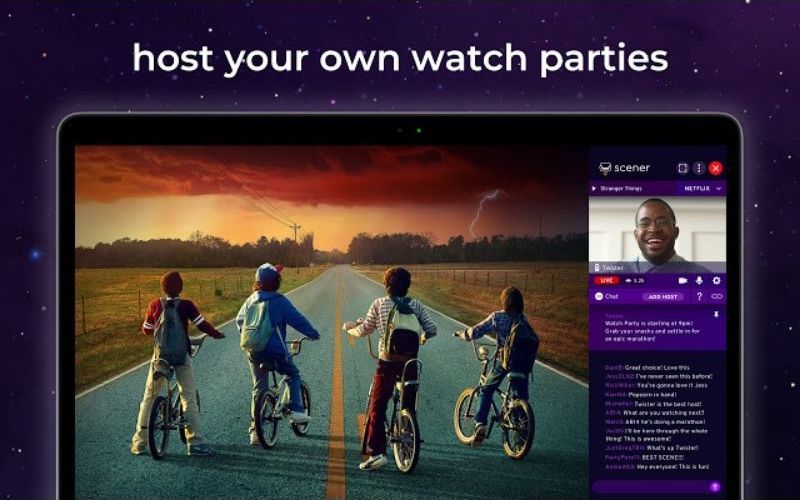 Here is another option that lives on your Google Chrome browser. Like Telepathy, Scener lets you create an invite-only room in a jiffy, which can accommodate up to 10 viewers. Besides that, you can also create a virtual theatre where an unlimited number of guests can join and participate in a group chat. Scener is completely free to use. Besides desktops and laptops, users can also use smartphones and tablets to join a watch party, provided they have a second device, such as a connected TV or computer, to pull up the show or movie being watched and synchronise it manually.
Get Scener here.
Metastream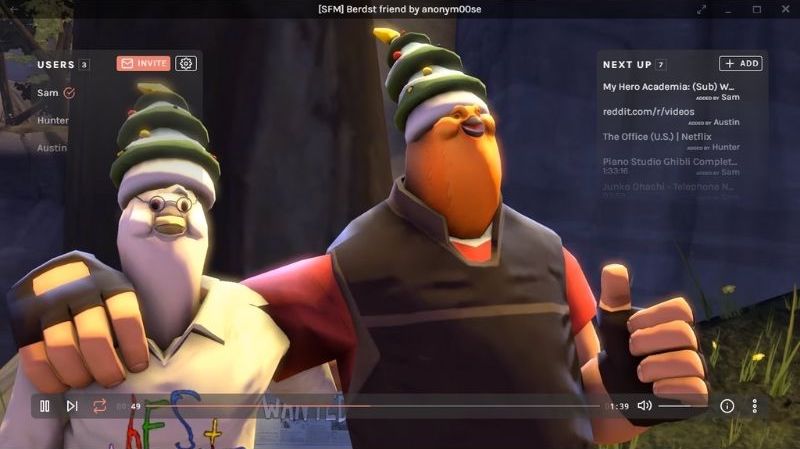 Metastream presents another way for people to watch Netflix together online using only a web browser. In addition to Google Chrome, it is also available for Mozilla Firefox users. Inviting friends to join your Netflix watching party is as simple as sharing a private code with them. If you are feeling adventurous, you can even open up your viewing session to the public so anyone can join in! You can set the participant limit to as low as two people or allow unlimited guests to come in and watch together. Metastream also has a "next up" feature so you can line up shows or episodes to be played continuously one after another to minimise interruptions.
Get Metastream here.
TwoSeven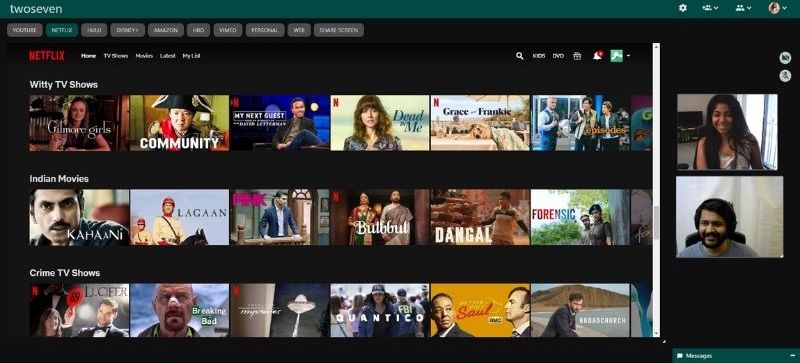 Want the ability to see your friends' faces on top of just seeing chat texts? Check out TwoSeven, which allows viewers to watch Netflix together online with their webcams on. Being able to see each other's reactions so you can laugh (or cry) together in real-time makes for a more intimate and engaging viewing experience, which is something couples in long-distance relationships would appreciate. Usage is free of charge, though you can support the developers monetarily through Patreon and unlock some exclusive paid benefits that include more customisation options and extra chat tools like the ability to edit, delete, or pin messages.
Get TwoSeven here.
Kast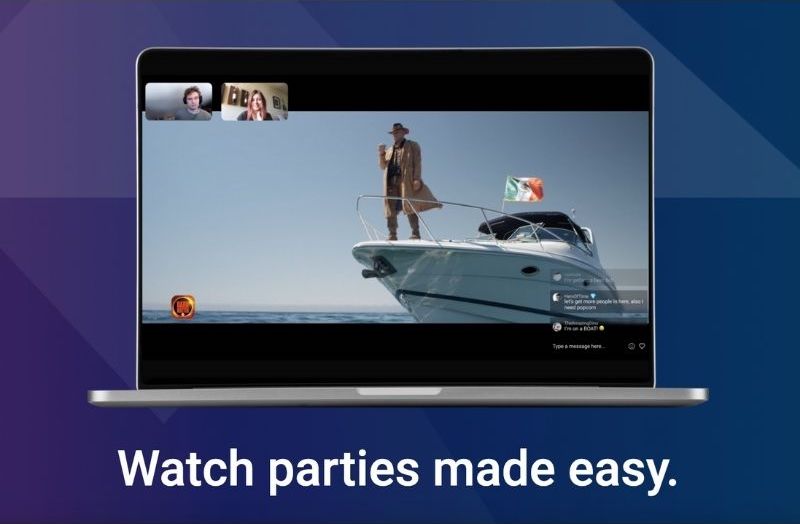 If you prefer not using Google Chrome, you can try Kast, which is also available for Microsoft Edge. It comes in the form of desktop apps for Windows and Mac systems as well as mobile apps for iOS and Android devices. In addition to hosting a chat group, Kast also lets you share your webcam/front camera feed so you and all your friends will be able to see each other's faces while watching Netflix together online. Kast is available for free, but you can pay to unlock premium features like an ad-free watching experience, higher quality video stream, picture-in-picture mode, and more.
Get Kast here.
Now You Can Have Netflix Parties Any Time Of The Day No Matter The Distance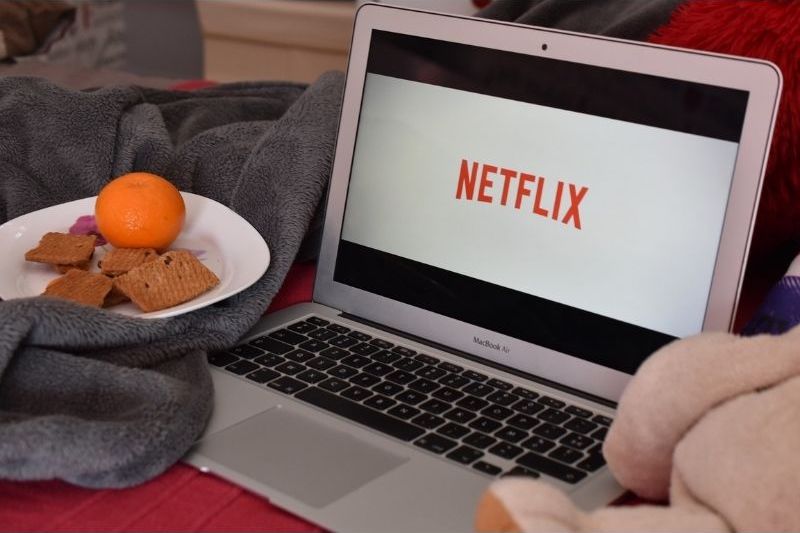 With the "how" out of the way, it is time to share this knowledge with your best buddies or significant other. Set aside some time every week to have a virtual Netflix party or a movie night everyone can look forward to. Many of the featured third-party services also work with other video streaming sites besides Netflix, such as YouTube, Disney+, and HBO Max, so you can explore even more options to find the perfect show to watch together. Choose the service that fits everyone's needs, bring out the snacks, and have the best socially-distanced watch party!
For more ideas on having a good time with friends virtually, take a look at these fun multiplayer mobile games.
Check out Tech Thursday for 1-day only lowest price, unbeatable deals and extra 20% Coins Cashback every Thursday!