Eating dim sum is an experience in itself. Warm siew mai (pork dumpling) and har gao (shrimp dumpling) in steaming bamboo trays waiting to be picked up and devoured. The chatter of busy staff and the clanking of cutleries make the background music, lend energy to hungry patrons sipping on tea, and engage in conversation with loved ones.
Many Malaysians love a good dim sum brunch and there are plenty of choices in and around the Klang Valley. Here, we narrow down all the locations where you can get the best dim sum in KL and PJ. 
Important note: We try to be as accurate as possible with details, but these are unusual times, so please check before heading out to avoid any disappointment.
Where To Get The

Best Dim Sum In KL

 
Yan Yan A One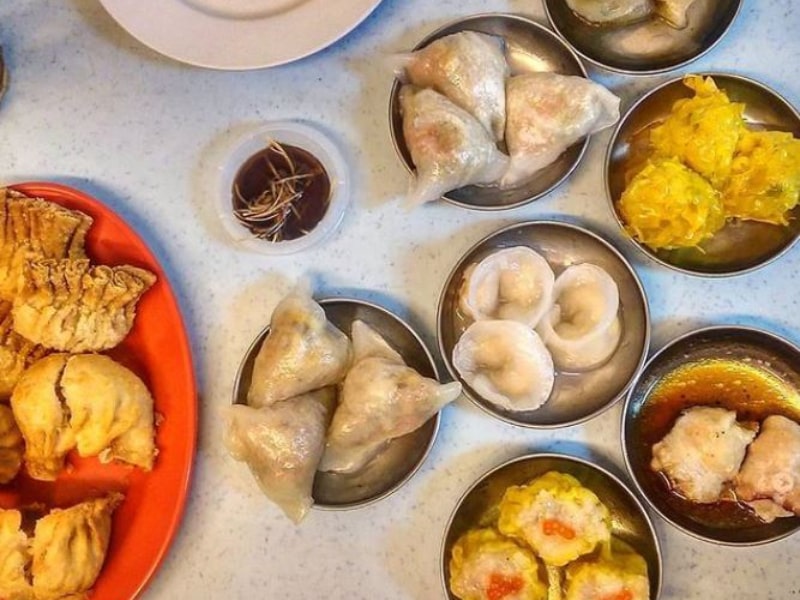 Yan Yan A One is where you get the best dim sum in KL when cravings hit late at night or after a night of drinking as it opens 24 hours, 7 days a week. However, what's even better than the opening hours is the price. One plate of dim sum goes for a mere RM3, which is great if you're on a budget! 
The restaurant is also fairly comfortable with air conditioning, spacious seating, and ample parking spots. 
Address: Jalan Klang Lama, Taman Shanghai, 58100, Kuala Lumpur
Operating Hours: 12am to 12am daily
Contact: 03-7984 5972
Ful Lai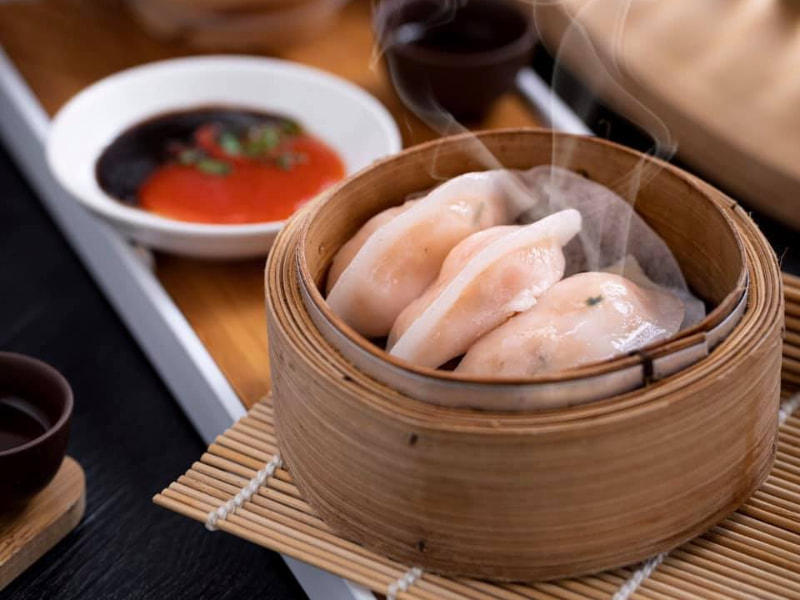 For years, Kepong residents have been frequenting Fu Lai for the best dim sum in KL. Specialising in freshly-made dim sum, you'll have to brave through the weekend traffic to enjoy crowd favourites like siew mai, tofu pork dumplings, and loh mai gai (steamed glutinous rice with chicken). 
It opens from as early as 6am till as late as 2am, so you can pop by for dinner or supper. Alternatively, you can check out the Kuchai Lama branch. 
Kepong Address: No. 47 & 49, Jalan 3/62A, Bandar Menjalara, 52200 Kepong, Kuala Lumpur
Kuchai Lama Address: 1, Jalan 2/116B, Kuchai Entrepreneurs Park, Off Jalan Kuchai Lama, 58200 Kuala Lumpur
Operating Hours: 6.30am to 2am daily (Kepong); 7am to 3.30am daily (Kuchai Lama)
Contact: 03-6274 7610 (Kepong); 03-7983 6851 (Kuchai Lama)
Eden Dim Sum City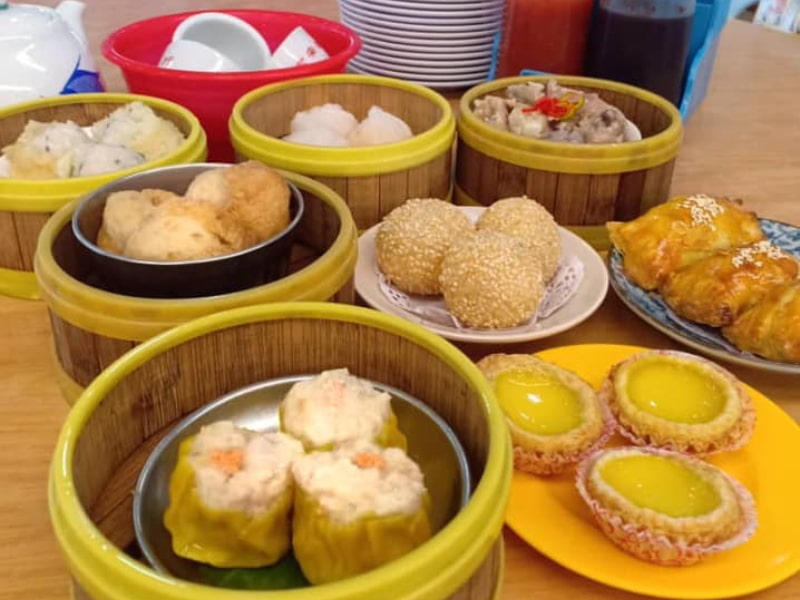 Also in Kepong is Eden Dim Sum City, a spot where you can get non-typical dumplings and snacks using seafood like clams, scallops, and fish maw. Complete your order by giving the homemade fish balls and xiao long bao (soup dumpling) a try as well.
Like most dim sum places, it opens late into the night for a hearty meal when the sun is down. 
Address: 31, Jalan 9/62A, Bandar Menjalara, 52200 Kepong, Kuala Lumpur
Operating Hours: 7am to 12am (Monday to Thursday and Saturday); 7am to 10pm (Friday); 7am to 5pm (Sunday)
Contact: 012-350 5269
Tuck Cheong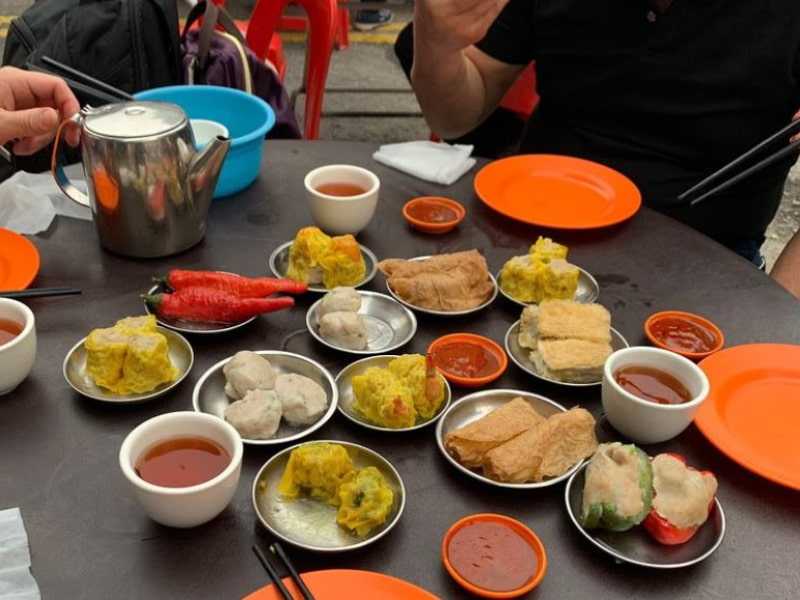 Visited by locals and tourists, Tuck Cheong in Pudu is a laidback place to get lip-smacking dim sum made using recipes that have been passed down from generation to generation. The fare here is affordable, fresh, and as expected, sells out very quickly on weekends. For a taste of some of the best dim sum in KL, Tuck Cheong is a must-visit. 
We recommended going for the classics like siew mai, har gao, and fried radish cake. But for something different, check out the broccoli fish paste wrapped in beancurd skin. 
Address: 29, Jalan Kancil, Pudu, 55100 Kuala Lumpur
Operating Hours: 6.45am to 10am (Closed on Monday)
Ai Authentic Dim Sum Restaurant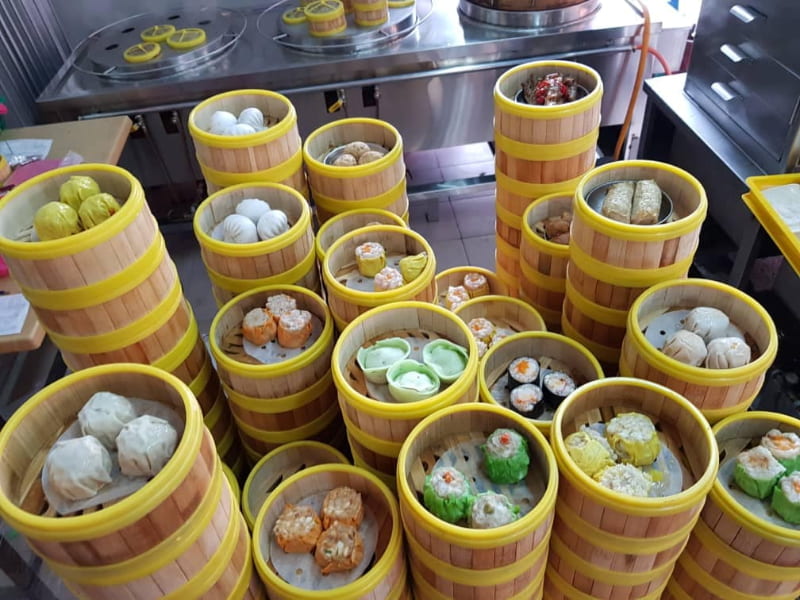 Tucked in a row of modest shop houses in Setapak is Ai Authentic Dim Sum Restaurant, whose name is enough to tell you that its dim sum is among the best in KL. For starters, it has a great selection of dumplings, some probably you've not seen before. There's black pepper, seaweed, pumpkin, and even Szechuan peppercorn!
The egg tarts here are popular too, often selling out in a matter of hours. Besides, you can't go wrong with the woo kok (fried taro puff), which is a popular Cantonese fried snack stuffed with mashed taro, meat, and vegetables.
Address: 17, Jalan Bunga Kantan, Taman P. Ramlee, 53000 Kuala Lumpur
Operating Hours: 7am to 1am daily
Contact: 03-6735 4938
Sing Pao Dim Sum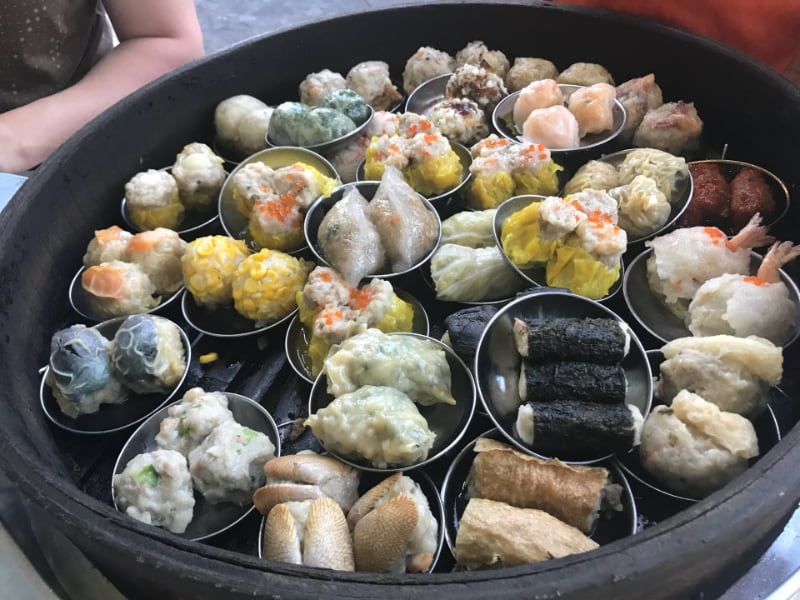 What sets Sing Pao Dim Sum apart from the rest on the list is that it only opens at night, which is why this is a well-known spot for night owls and supper-goers. The portions here are generous at wallet-friendly prices. Regulars vouch for their bacon-wrapped dumplings, char siew bao (barbecued pork bun), and porridge slow-cooked with dried oyster bits and century egg. 
If you fancy some of the best dim sum in KL at ungodly hours, you now know where to go!
Address: A-16, Jalan Klang Lama, 58000 Kuala Lumpur
Operating Hours: 7pm to 5am (Monday to Sunday except Thursday); 4.30pm to 12am (Thursday)
Contact: 017-622 3227
Where To Get The

Best Dim Sum In PJ
Jin Xuan Hong Kong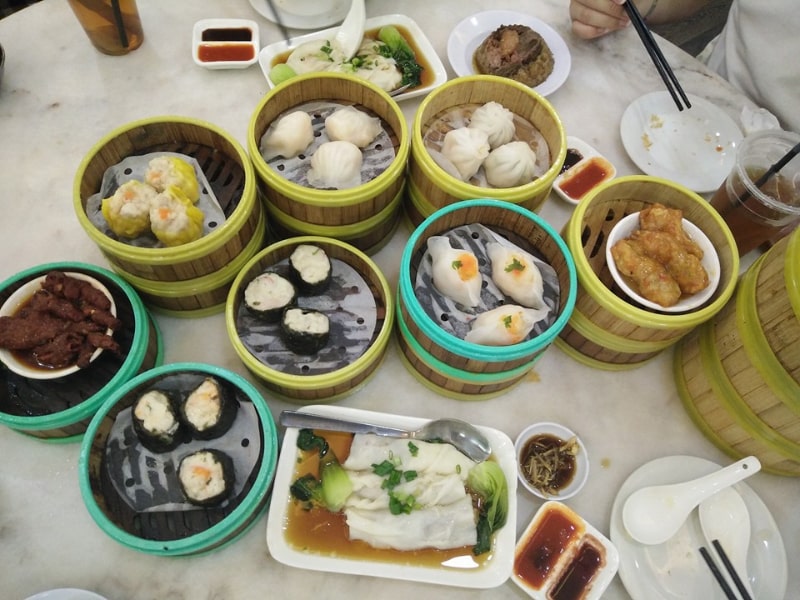 Jin Xuan restaurants are all over the Klang Valley, but the outlet at Damansara Jaya is one of the more famous ones and regulars believe the best dim sum in PJ is found here. Popular items include salad prawn, lau sar bao (golden custard bun), hor yip fan (lotus leaf-wrapped rice), and egg tarts. 
And of course, the siew mai and har gao here are as tasty as you'd expect them to be.
Address: 59, 61 & 63, Jalan SS 22/19, Damansara Jaya, 47400 Petaling Jaya
Opening Hours: 7am to 11pm daily
Contact: 018-401 8808
Key Hiong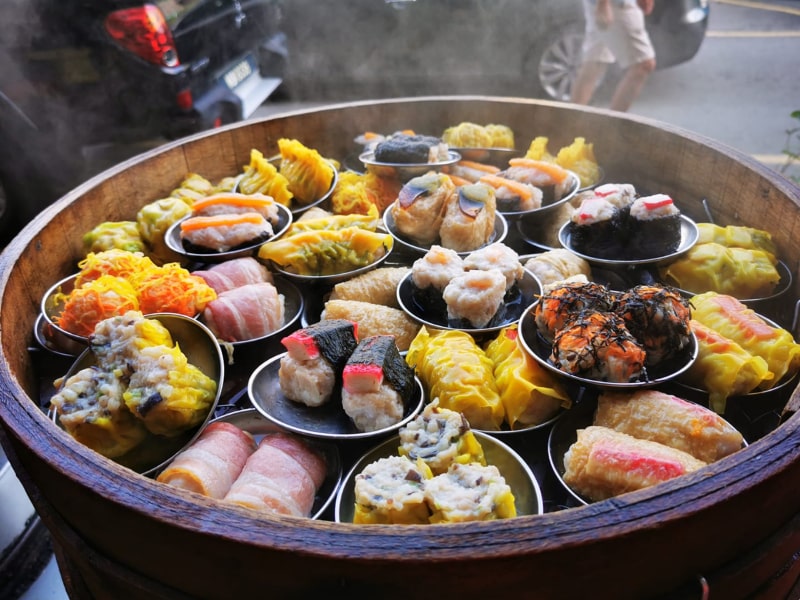 Loyal customers of Taman Megah's Key Hiong believe this is where you can get the best dim sum in PJ, hands down. There's nothing fancy about the selection here, just honest and well-made buns and dumplings that satisfy. The pricing is also very reasonable as well.
Nonetheless, it gets really busy here on weekends so come early if you want some siew mai or char siew bao!
Address: 21, Jalan SS 24/8, Taman Megah, 47301 Petaling Jaya
Opening Hours: 6am to 6pm daily
Contact: 03-7804 6912
Loong Seng Dim Sum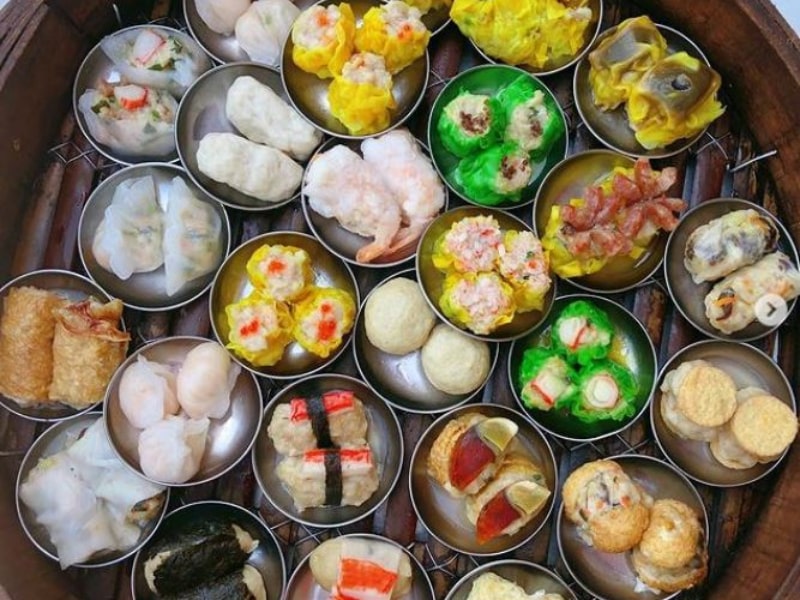 There are many dim sum choices at SS2, but no place is as buzzing as Loong Seng Dim Sum on a weekend morning. This old school joint has been consistently serving decadent dim sum fare for years, garnering a loyal customer base of all ages. To avoid missing out on the popular items like chee cheong fun and char siew bao, come as early as 8am. 
Address: 50, Jalan SS2/66, 47300 Petaling Jaya
Opening Hours: 5.30am to 3.30pm daily
Contact: 03-7876 2349
Key Way Dim Sum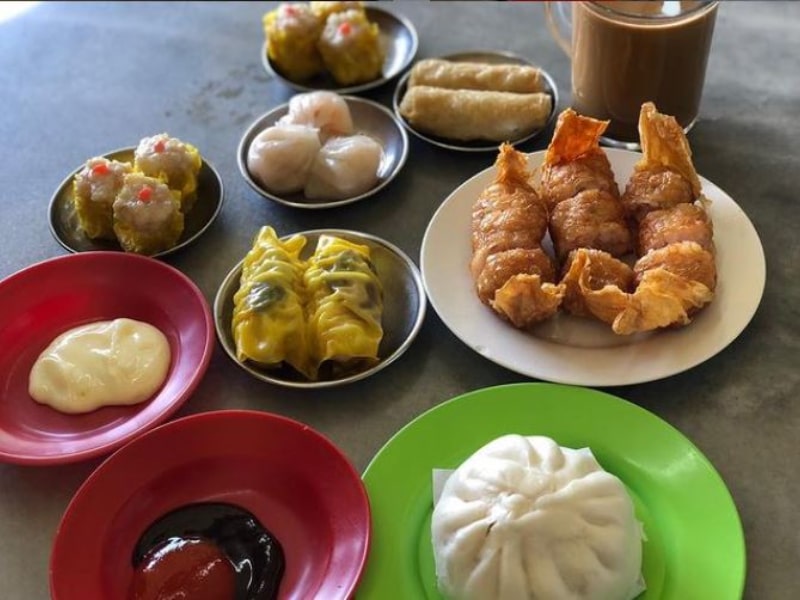 From the onset, Key Way looks like your typical neighbourhood dim sum place. It's true to some extent; the staples like siew mai and har gao are well done and reasonably priced. But the main attraction here is the char siew bao, which is meticulously handmade by the owners.
Amidst the mushrooming of fancy cafes, Taman Paramount mainstay Key Way continues to serve hearty dim sum to customers far and wide.
Address: 28, Jalan 20/16a, Taman Paramount, 46300 Petaling Jaya
Opening Hours: 6am to 9am daily
Contact: 012-345 6844
Treat Your Loved Ones To A Delightful Brunch With The

Best Dim Sum In KL

& PJ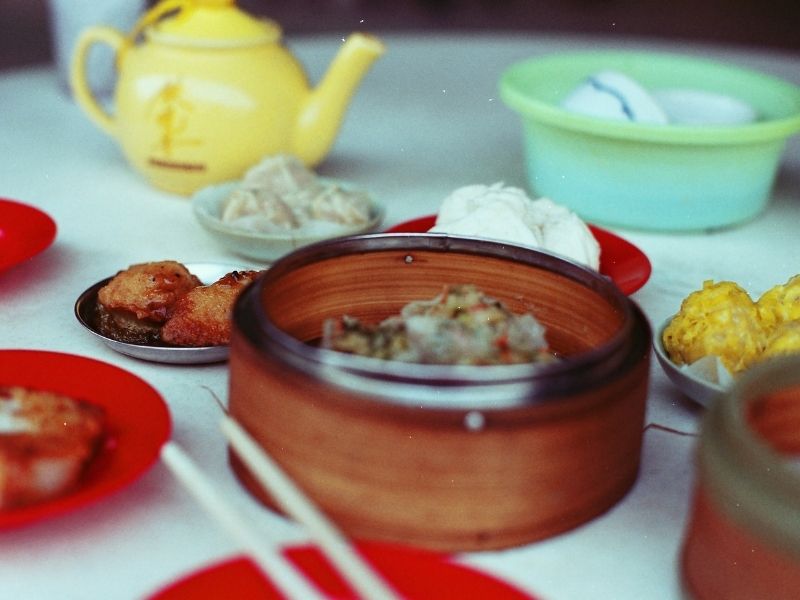 Delicious food aside, dining on dim sum allows us to catch up with friends and family. Whether it's passing the teapot from opposite ends of the table or fighting over who gets the last siew mai, it's a communal act that brings everyone together.
Fancy a cuppa to help curb the post-lunch slump? Check out these quaint cafes in the Klang Valley for fresh-brewed artisanal coffee and ample space to unwind.