Jeans are a staple in everyone's wardrobe, but do you know just how many cuts and silhouettes there are? After all, many iterations of the denim trousers have cropped up since it was first invented more than a century ago and it can be hard to keep up. So we did a little research and found a grand total of 18 types of jeans for men and women, each featuring its own distinctive fit. From the classic straight-leg to faux denim leggings, read on to learn all about the variety of jeans on offer and the body types they flatter most.
Types Of Jeans For Women 
So many types of jeans for women, but which ones suit you best?
1. High-Rise Jeans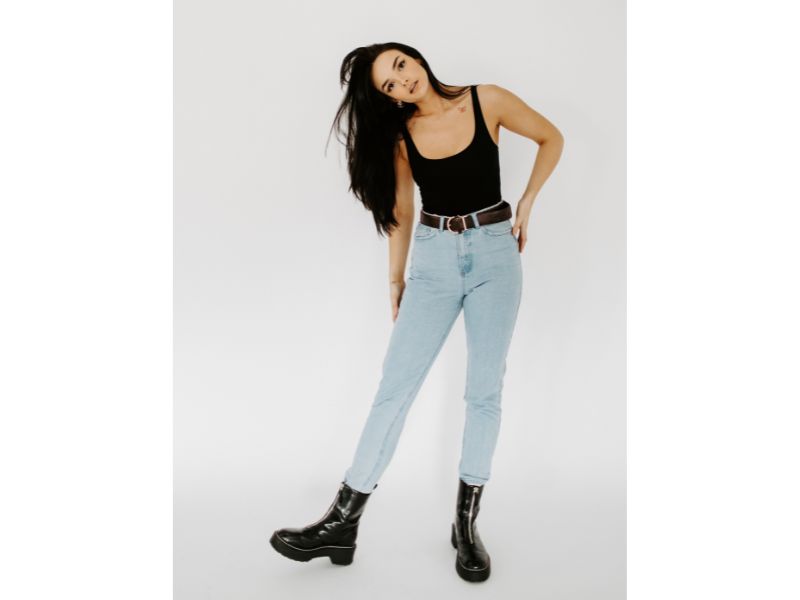 Complements: Most body types
Made popular in the 80s and 90s, this type of jeans has come back in style for women thanks to its timeless and flattering silhouette. They sit higher on the torso, usually just above the belly button, which helps to cinch in the waist. Pairing these with a tucked-in bodysuit, Oxford shirt, or a cropped sweater can further accentuate a slim waist. Just make sure to choose a length that complements your body because a full-length pair can elongate legs but a cropped style can shorten petite frames.
2. Low-Rise Jeans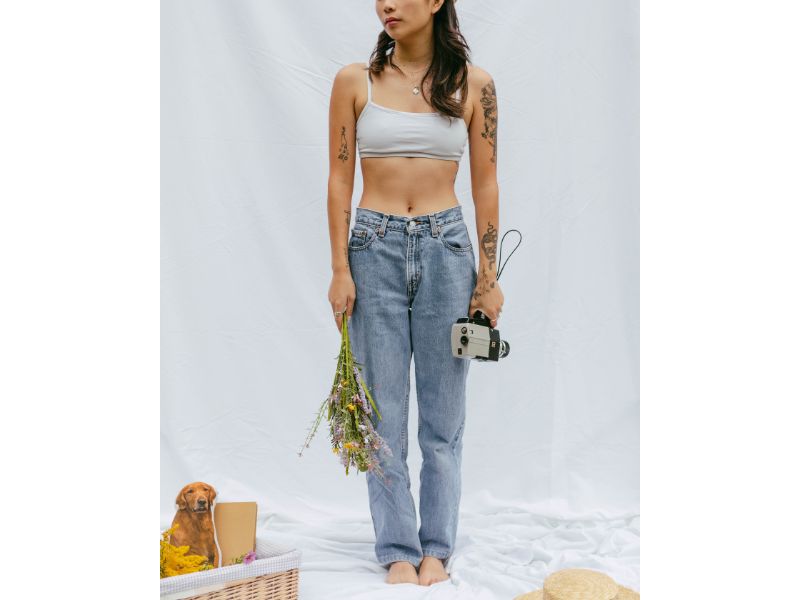 Complements: Straight, inverted triangle, and athletic body types
With the Y2K revival of late, it's no surprise that low-rise jeans have slowly crept back into vogue. The silhouette is worn lower on the hips and sits below the natural waist, which is great if you find jeans sitting high up the waist uncomfortable. But while the skinny look from the mid-aughts isn't for everyone, you can bring the look up to date with a comfy straight-leg pair that will look great with sneakers.
3. Boyfriend Jeans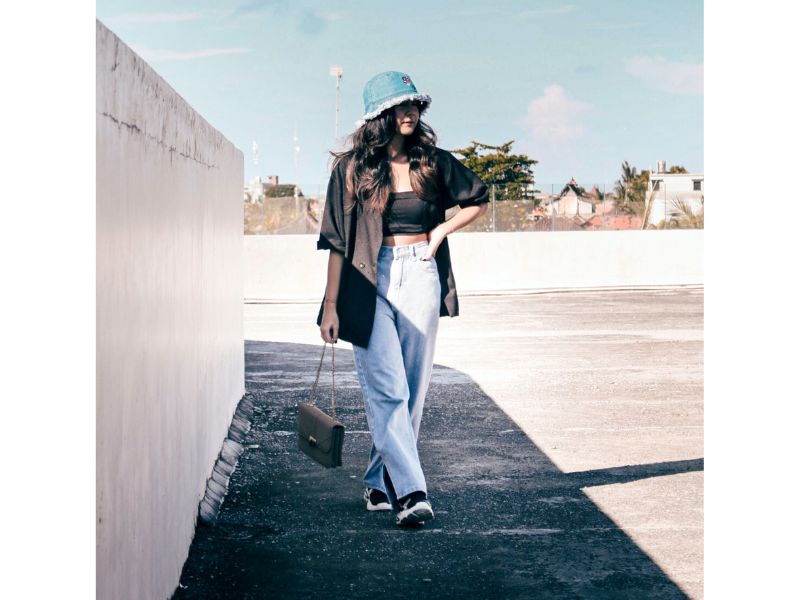 Complements: Inverted triangle, oval, and rectangle body types
Featuring a straight cut and slightly baggy fit, this men-inspired denim can be a very comfortable type of jeans for women. It's also great for ladies with narrower hips, as the looser fit can help create an illusion of volume for the lower body. If you're worried it might look frumpy, you can always elevate the look with sneakers, pointy stilettos, or lace-up heels.
4. Mom Jeans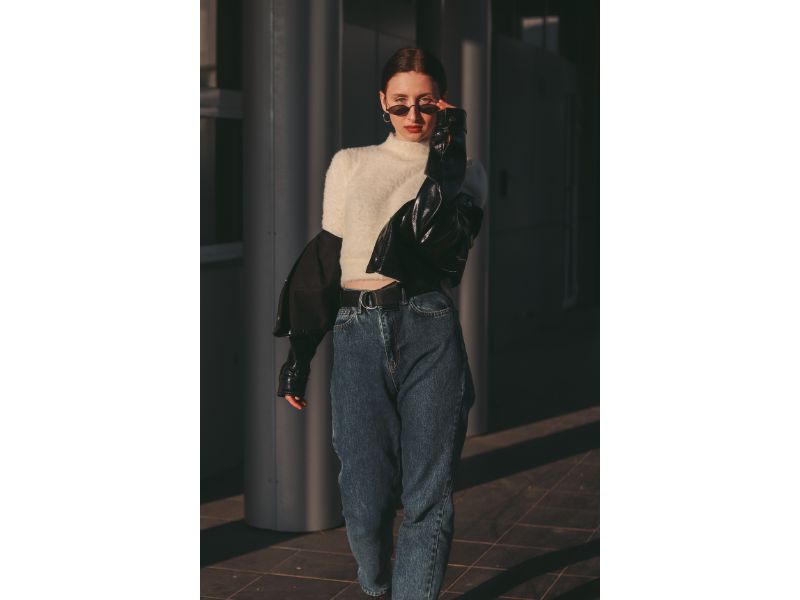 Complements: Hourglass, apple, and pear body types
Mom jeans were hugely popular in the 90s, and like most trends our moms sported back then, they've circled back into fashion in the past couple of years. This style typically features a high waist, and a slightly relaxed fit around the hip and thigh areas. An oversized white blouse or a T-shirt will look effortlessly chic tucked into these jeans, while trainers or ankle boots will pair well with a rolled-up hem.
5. Straight Leg Jeans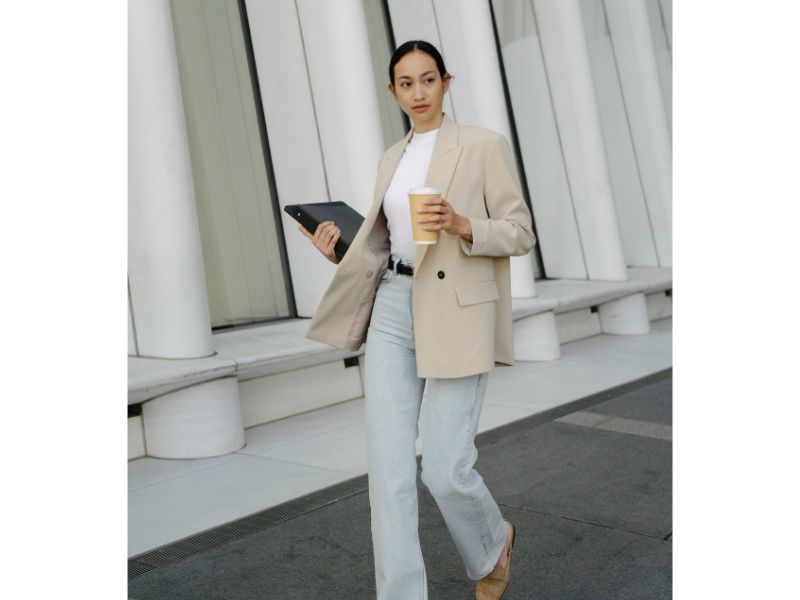 Complements: Hourglass, athletic, and apple body types
If you're not a fan of skin-tight jeans, try straight-leg jeans instead. This type of jeans has a snug fit around the thighs for women, with some room for the lower legs. They normally come in a range of rises too—low, mid, or high—so you can pick a style that flatters your body shape most. Dress them up with loafers for work or dress them down with strappy sandals for the weekend. 
6. Bootcut Jeans
Complements: Pear and hourglass body types
Similar to straight-leg jeans, the bootcut jeans carry an all-around looser fit but with a gentle flare towards the bottom. They're more comfortable as a result and not as constricting, and can be easily dressed up or down depending on the occasion. Go with a split-hem pair like the one above for a more polished look or a distressed pair for a more relaxed vibe.
7. Flare Jeans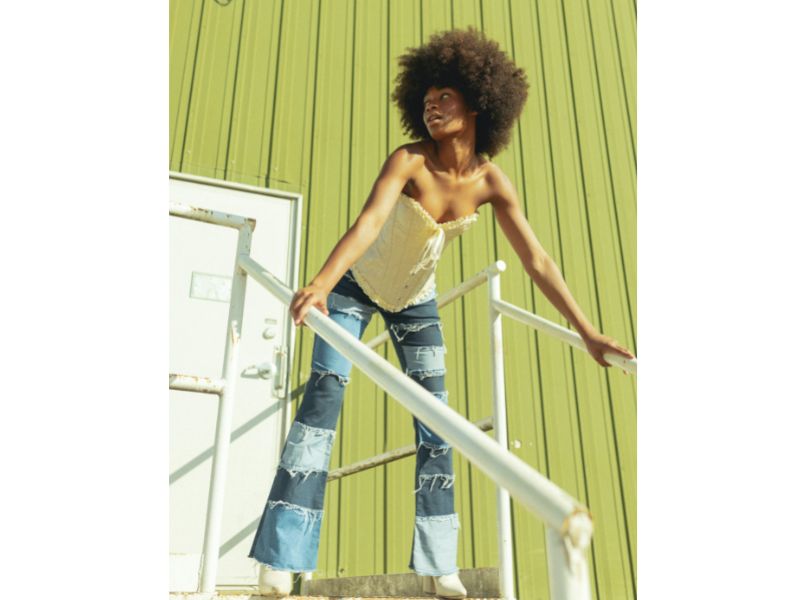 Complements: Pear and hourglass body types
The flare jeans are the wildchild cousin of the bootcut. The lower leg flare is much more exaggerated, which makes it a type of jeans that's perfect for women who want to make a statement. It gives the legs a bow shape too, which creates the perception of slimmer thighs. If a floor-grazing pair is a bit much for you, a cropped pair that stops just above the ankle is a chic alternative.
8. Skinny Jeans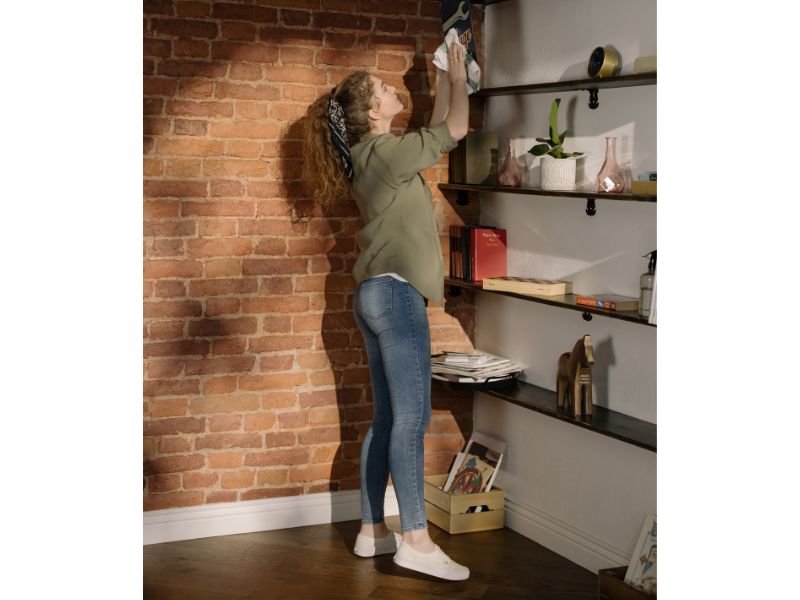 Complements: All body types
A type of jeans that finds its way into a woman's wardrobe time and time again is the skinny jeans. Known for its figure-hugging cut, the skinny is close-fitting at the waist all the way down to the ankles. Fortunately, most pairs come with stretch so pulling them on won't be too much of a struggle. Since these jeans slim down the lower body, pairing it with loose, oversized tops like a hoodie will create balance.
9. Cigarette Jeans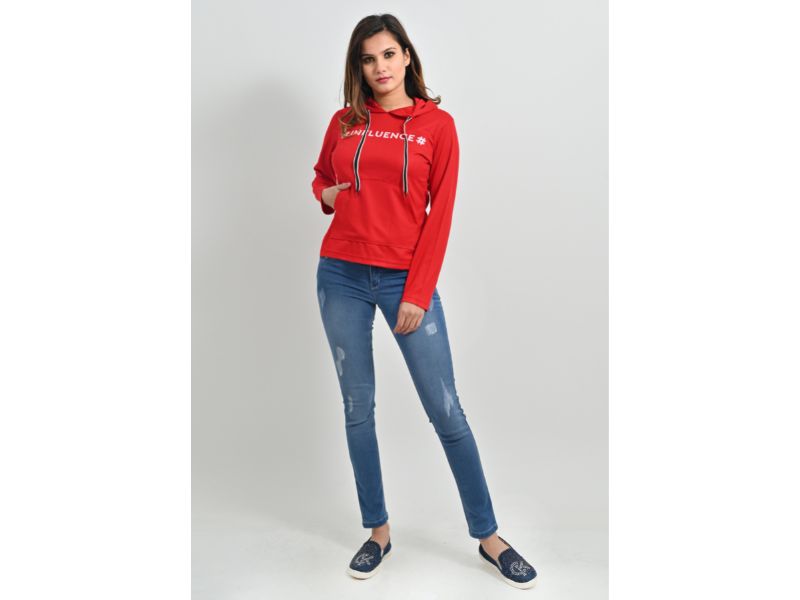 Complements: Athletic or hourglass body types
The cigarette jeans fall somewhere between the skinny and straight. Tight around the thigh area, it cuts straight over the calves (like a cigarette) and stops short of the ankle. Style them with closed-toe pumps to take your casual Friday work fit up a notch or wear them with ballet flats on a weekend date.
10. Wide-Leg Jeans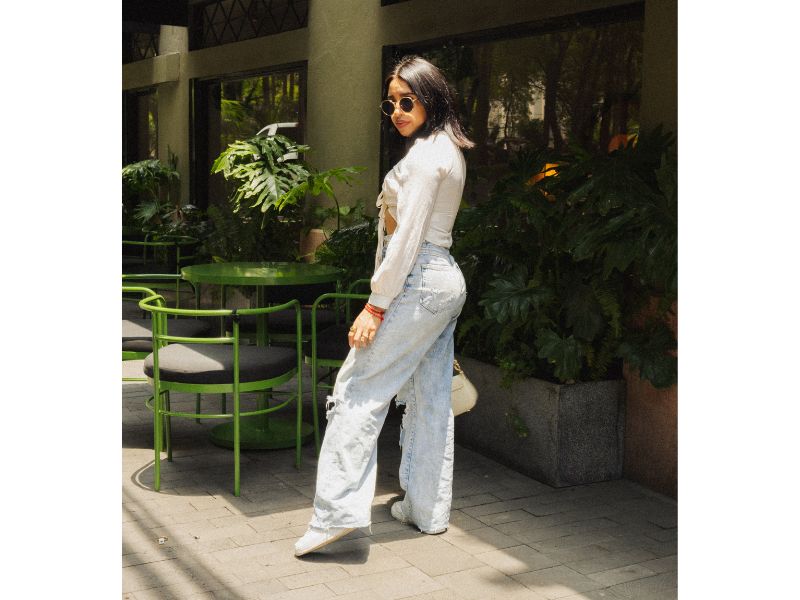 Complements: Rectangle and inverted triangle body types
The wide-leg jeans are essentially a looser version of the straight leg. This silhouette is typically high-waisted with plenty of legroom—great for women who want denim pants that don't feel stuffy but still ooze style. For the best effect, try playing with proportions and wear a fitted top to accentuate your waist.
11. Jeggings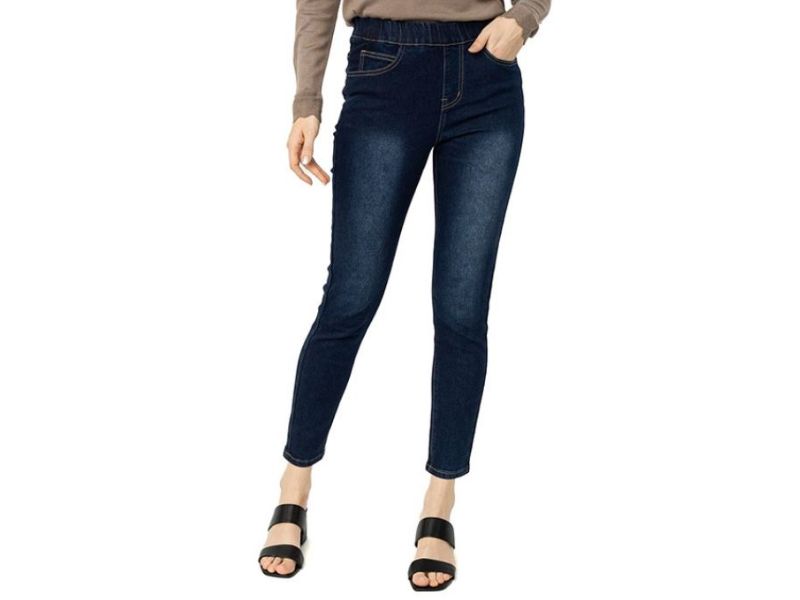 Complements: All body types
Jeggings is just what you need if you're looking for the comfort of leggings without the rigidity of jeans. Made with super soft material, a faux fly, and elasticated waist, it's a type of jeans for women that offer comfort and lots of stretch. They're great for when you need to alternate between the home, school runs, and appointments, so you'll look put together without looking like you're in leggings 24/7.
Types Of Jeans For Men

 
Men, count your lucky stars because there aren't as many types of jeans for you to choose from.
1. Skinny Jeans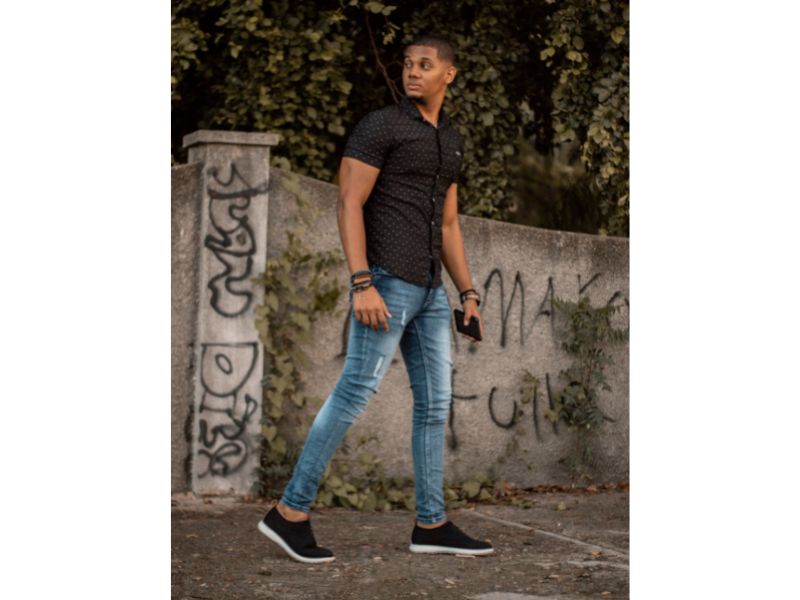 Complements: Athletic body types
Among the different types of jeans for men, the skinny jeans are tailored to have the tightest fit from hip to hem. They generally come in a variety of rises and ankle-grazing lengths. A good tip is to balance out the slim silhouette with an oversized shirt or go for a sleek, streamlined look with a fitted shirt.
2. Straight-Leg Jeans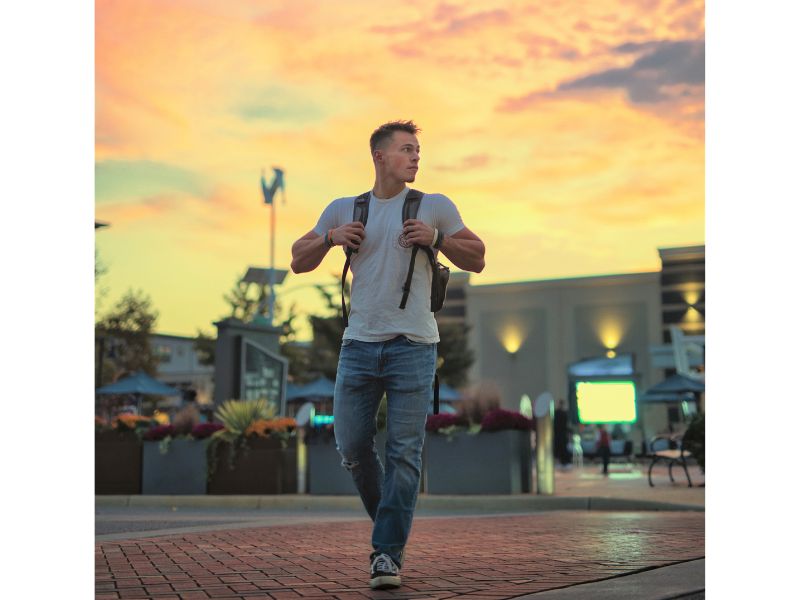 Complements: Rectangular body type
Also called the regular fit, this tried-and-tested silhouette cuts straight from the hips all the way down to the ankle. The universally flattering fit is neither too wide nor too narrow, and versatile enough for men who want a one-and-done. These typically go well with anything, but they're best for channelling your inner lumberjack with a flannel shirt and some heavy-soled boots.
3. Slim Jeans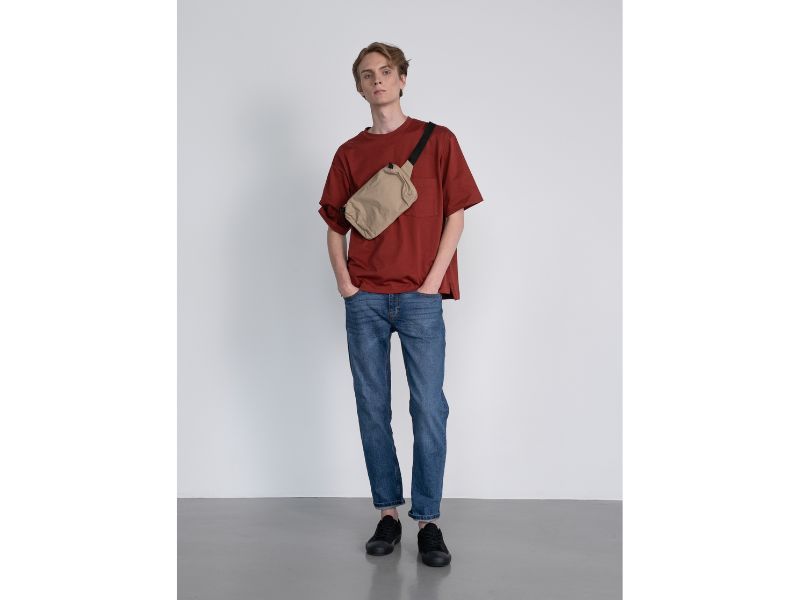 Complements: Most body types
Slim jeans are a type of jeans for men that feature a slender fit from the hip to the ankle—similar to the skinny jeans but with slightly more room throughout the leg. They strike a balance between style and comfort, and even help elongate the legs.
4. Relaxed Jeans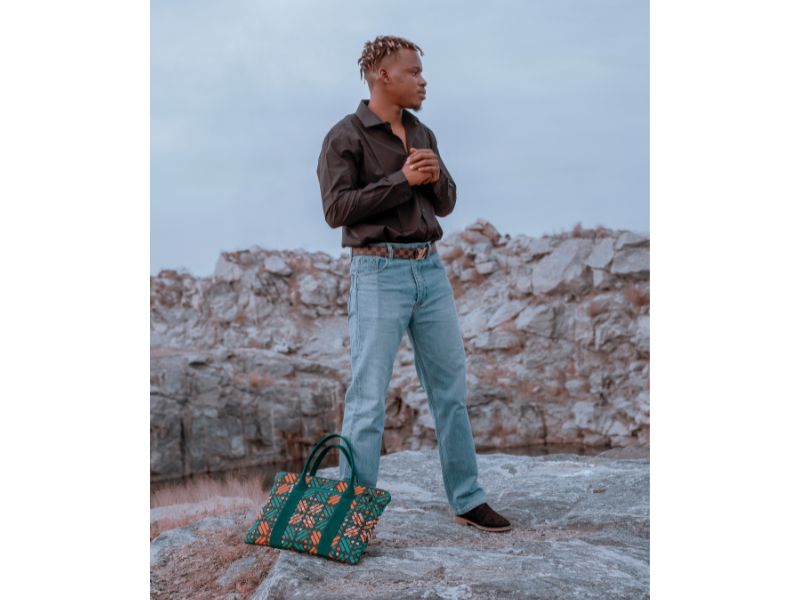 Complements: Oval body type
Straight-legged but slightly wider around the thighs and calves, the relaxed fit is the ideal type of jeans for men who prefer more room and flexibility. If you're worried this silhouette might bring you into dad territory, consider picking one with a light vintage wash (rips optional) and style it with a pair of Vans.
5. Loose Jeans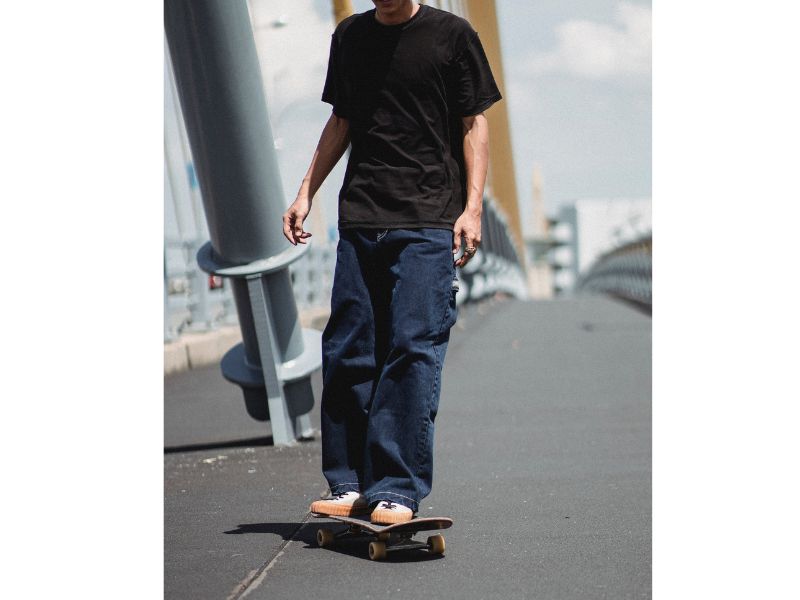 Complements: Inverted triangle body type
Want to take the relaxed fit up a notch? Then get a pair of loose jeans, which will give you even more breathing space than relaxed jeans. Made for kicking back on weekends and pairing with casual outfits, they're must-haves in any streetwear or soft boy ensemble.
6. Tapered Jeans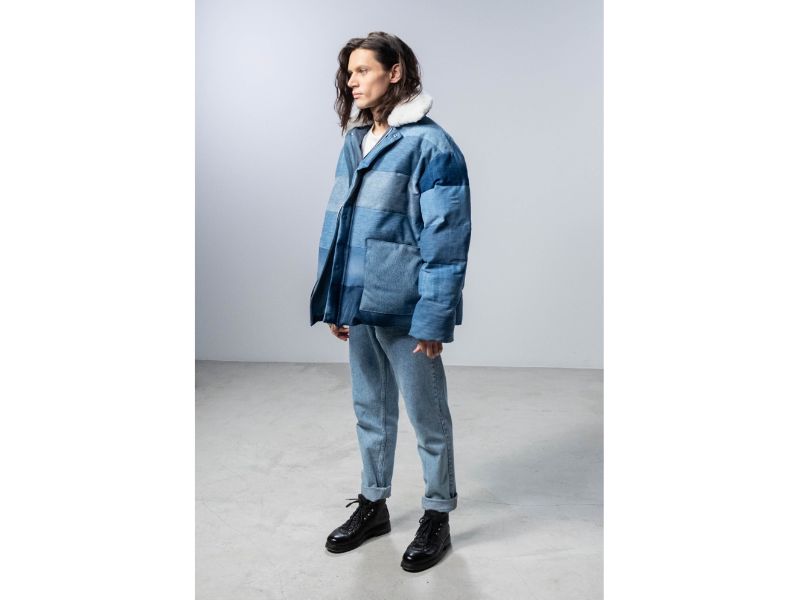 Complements: Triangle body type
Now here's a type of jeans for men that combines both the straight and skinny styles. They're roomy around the thighs but narrower towards the bottom, creating a slimming effect that flatters men with thicker gams. Feel free to dress them up with a suit jacket and dress shoes or dress them down with a white shirt and combat boots.
7. Bootcut Jeans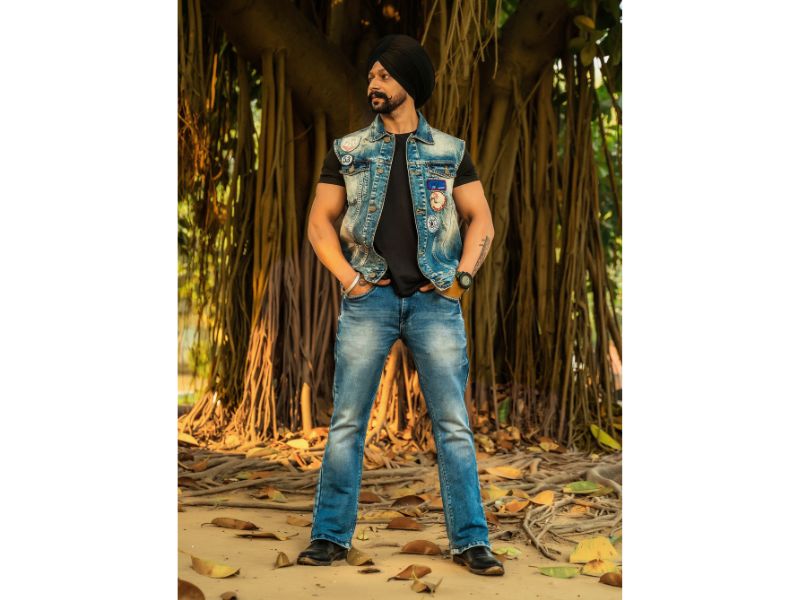 Complements: Inverted triangle, trapezoid body types
Whether you're after an understated bootcut or a flamboyant bell bottom, you'll need a healthy dose of confidence to pull these off. Otherwise, try matching them with a leather jacket, billowy seventies shirt, and hypebeast sneakers, or just wear them for their original purpose—over boots. 
Get To Know The

Types Of Jeans For Women

And

Men

Before You Go Shopping For A Pair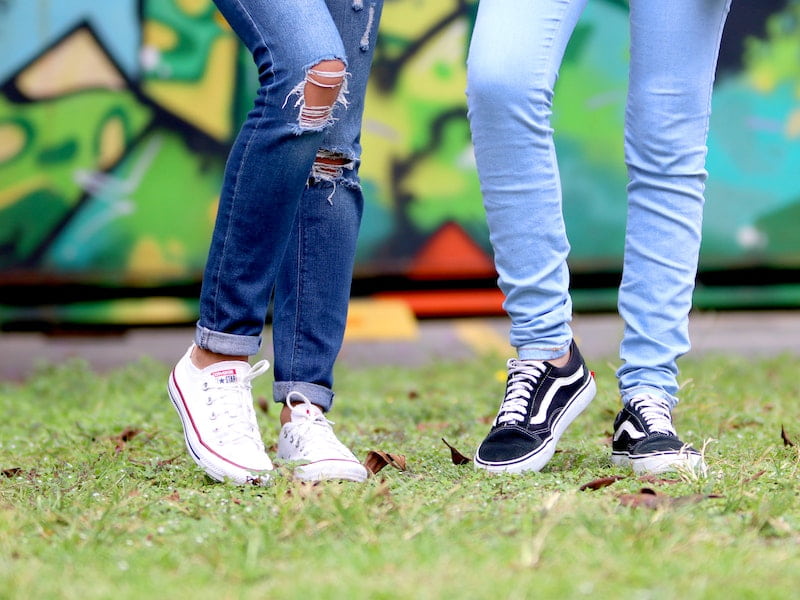 After 18 types of jeans for men and women, we've finally come to the end of our list. That's a whole lot, but getting to know each one and the body types they complement can be helpful the next time you're shopping for a pair of denim. Just remember—the more timeless the cutting, the longer you'll keep them in your rotation. But if you're going for something trendier and edgier, make sure you figure out at least several ways to style them before you snag a pair. Not sure how? Don't sweat it. We've got deets on how to style low-rise jeans, mom jeans, and baggy jeans.
For fashion deals, vouchers, and coin cashbacks on jeans and more, don't forget to swing by Style by Shopee.