Ah yes, the soft boy aesthetic; arguably one of the most popular TikTok styles in men's fashion right after the e-boy look. Unlike its darker, far less colourful, and more gothic counterpart, the soft boy aesthetic is all about rejecting societal gender norms not just in character but in style too. Toxic masculinity, who? We don't know her. These guys are not afraid to get in touch with their feminine side and display more sensitive traits that appeal to emotions.
Some celebrity examples that are commonly associated with the soft boy aesthetic include Harry Styles, Timothée Chalamet, and K-pop boy bands like BTS. Want to recreate their style? Here are nine clothing items and accessories you need to put together the perfect soft boy outfits. 
What You Need To Put Together A

Soft Boy Outfit
Vintage Crew-Neck Sweatshirts/Sweaters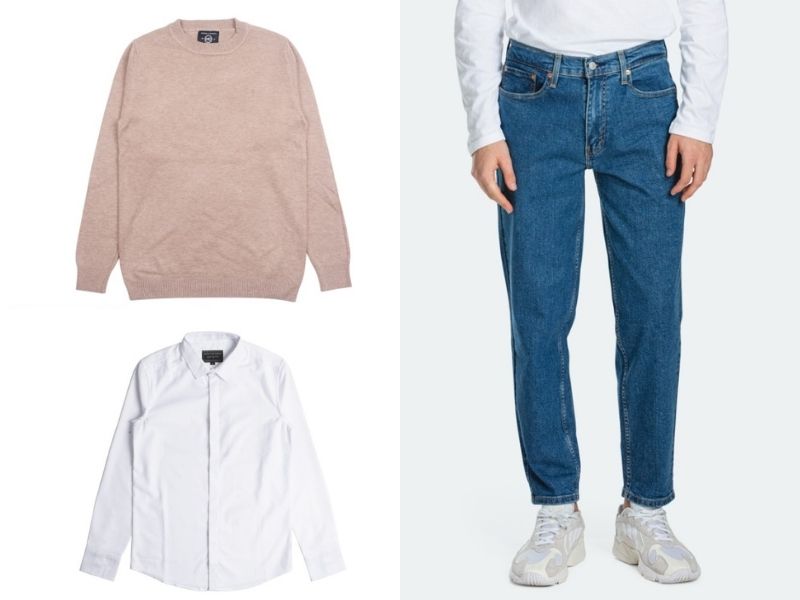 Vintage crew-neck sweatshirts and sweaters are an absolute staple to nailing this gentle TikTok aesthetic. It's a clothing piece that's present in most soft boy outfits, featuring motifs like angel prints or sportswear brand names like Adidas or Nike. In terms of fit, soft boys tend to favour a baggier silhouette, so the more oversized your sweatshirt is, the better the look.
If you prefer a cleaner and sleeker look, combine your sweatshirt with a pair of regular fit black denim jeans. Otherwise, tap into the gentleness of the soft boy style with some good ol' dad jeans instead.
Baggy Striped Tees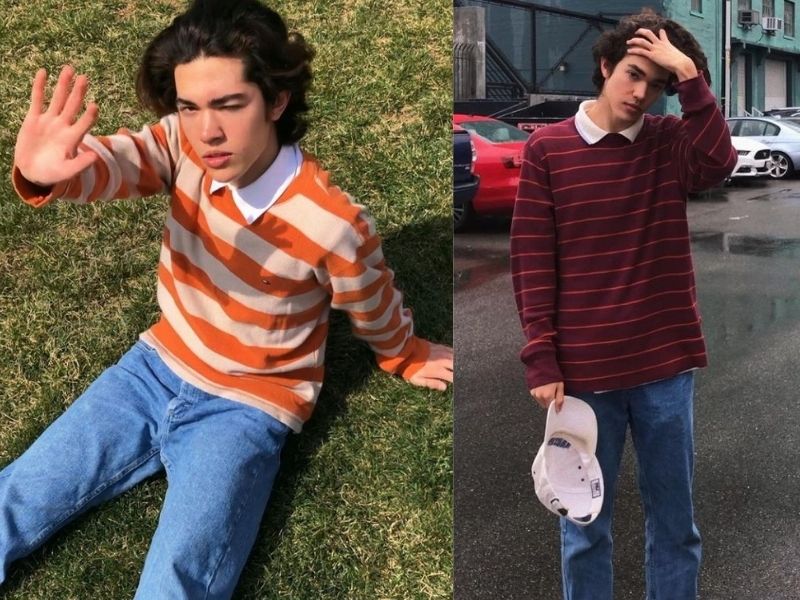 Another popular choice when choosing tops for your soft boy outfits is loose striped T-shirts with collars. You can choose to keep cool and casual by opting for a T-shirt with short sleeves. Or go for a long-sleeved option to look extra cute, taking your soft boy image even further. Make sure that the sleeves go past your wrist to cover your hands for adorable sweater paws. 
Polo Shirts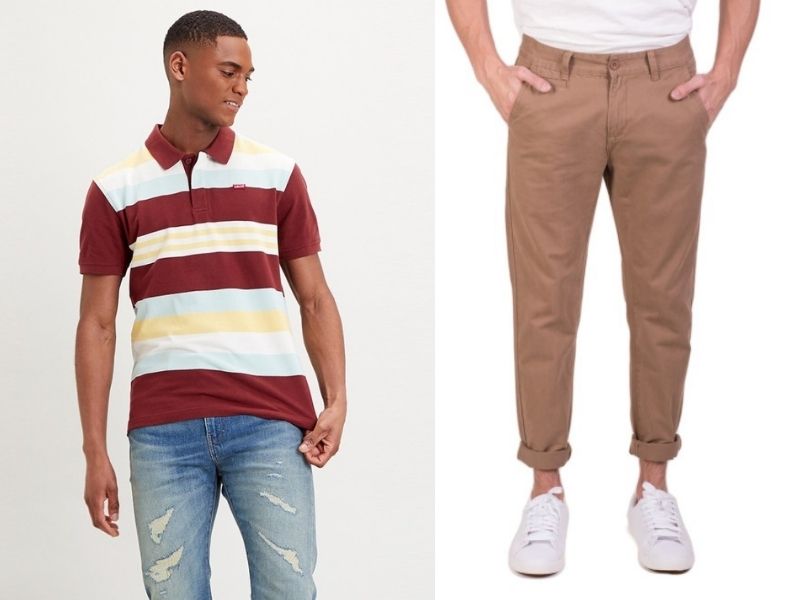 Want to incorporate a neater, preppy style to your soft boy outfit? Then a streamlined polo shirt might be a more suitable option for you. For example, wear this multicoloured striped polo on its own, tucked into a pair of chinos to achieve a look that's simultaneously clean-cut and relaxed.
It's an appropriate and effortless look for meeting your girlfriend's parents later at dinner without appearing too uptight or formal. Throw on a comfortable cardigan to stay true to the aesthetic and channel your best boyfriend-material vibes. 
Loose Denim Jeans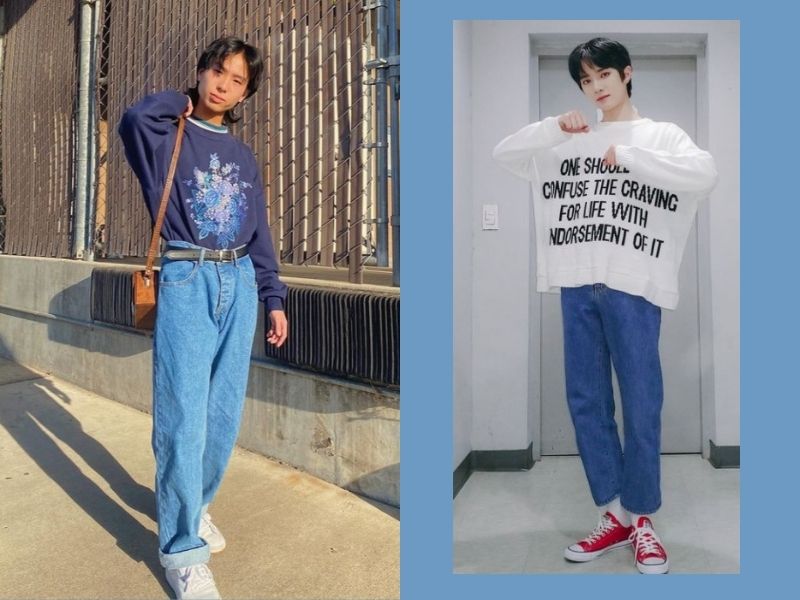 Light-wash baggy denim jeans are the go-to pants choice to complete your quintessential soft boy outfits. They're typically styled by cuffing the hem and pairing them with white ankle socks for a simple yet impactful look. Plus, there's always something so endearingly appealing about letting your clothes hang loosely off your frame. However, don't let it be too loose, because you don't want to appear sloppy, or like you're drowning in too much fabric. 
Pleated Trousers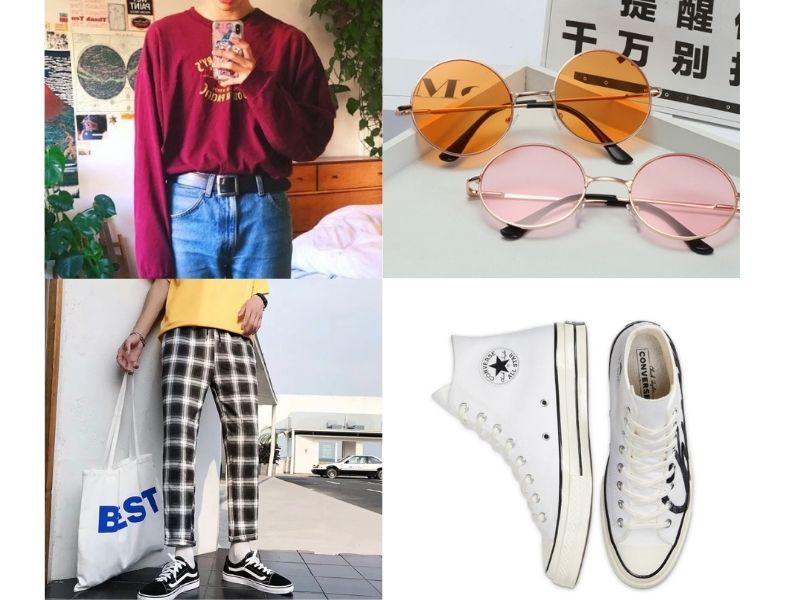 For a dressier alternative to your baggy jeans, pleated formal pants are the way to go. They immediately smarten up any casual sweatshirt and keep the style from looking too sloppy. Look for ones with a corduroy texture to get the authentic retro or vintage feel that most soft boys love to express. It's the best way to say that "you're not mainstream" without actually saying it.
If corduroy is too thick of a material to wear in our Malaysian heat, try experimenting with chequered or plaid prints for an added flair. Otherwise, you can't go wrong with a plain pair of neutral trousers for versatility. Make sure you use the same styling cuffed-ankle method for these pants as well to fully encapsulate the soft boy aesthetic in your outfit. 
Baggy Overalls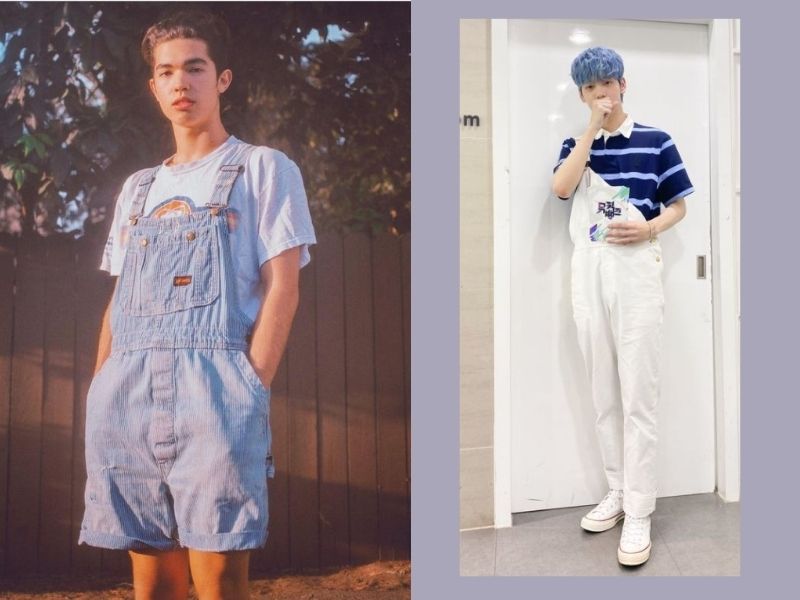 Baggy overalls are the equivalent of floral dresses in a soft girl ensemble. They're both easy one-and-done pieces that you can throw on for days when you don't know what to wear. All you have to do is find a colourful striped T-shirt to match your overalls with and your soft boy outfit is almost complete. Finish off the look with your favourite pair of sneakers (more recommendations, below) and you're good to go! 
Outerwear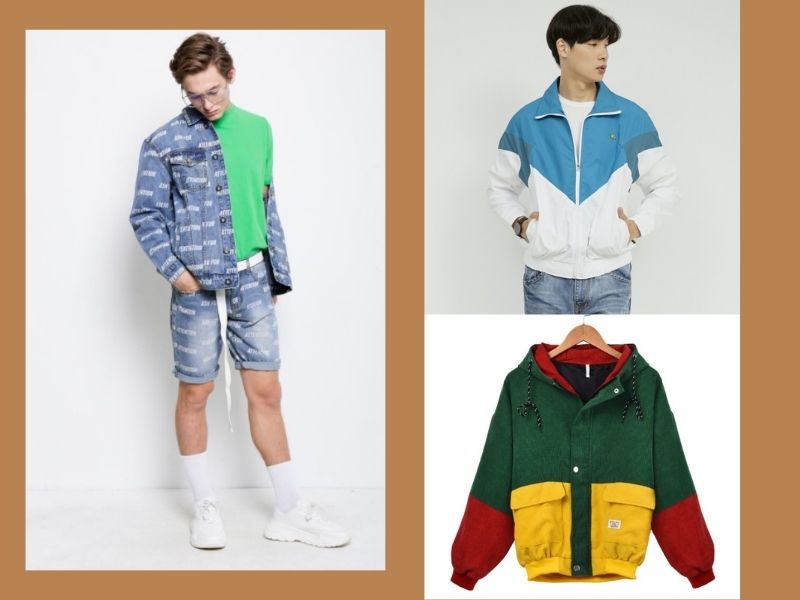 When it comes to choosing an outerwear piece for your soft boy outfit, your options consist of either vintage windbreakers, denim jackets, or cardigans. They all have an individual quality that gives off different styles while staying true to this demure TikTok subculture. Windbreakers and denim jackets are bulkier, which can add structure to your ensemble. Meanwhile, cardigans are shapeless and more free-flowing with their fit, thus lending a softer look. So, feel free to choose according to what suits your personal style the most. 
Shoes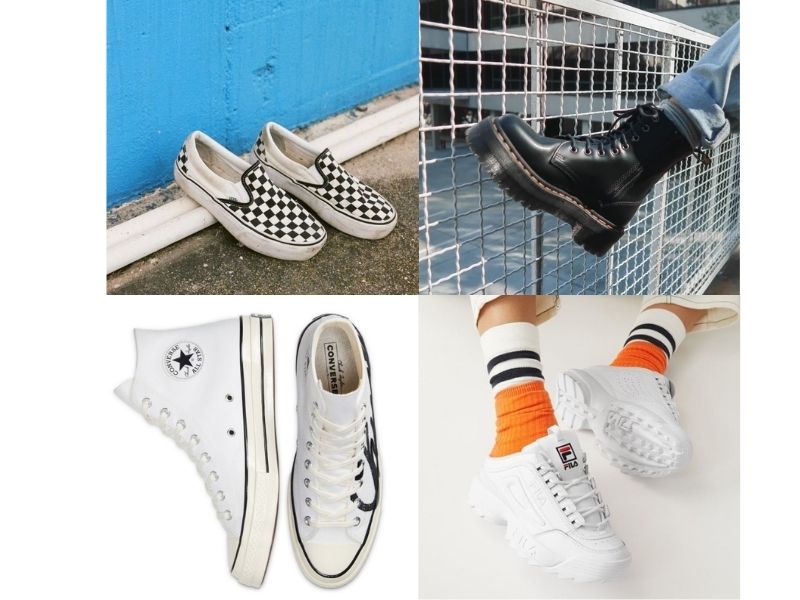 You'll find classic sneaker styles like Converse, Dr. Martens, or Vans Old Skool in most soft boy outfits. Otherwise, other common choices for footwear include white sneakers such as the Fila Disruptors and the Nike Air Force Ones. The good news is that you don't necessarily need to look polished with a brand new pair. It's better if your shoes look as lived-in and beaten up as possible. After all, the imperfections add more personality to the overall get-up! 
Accessories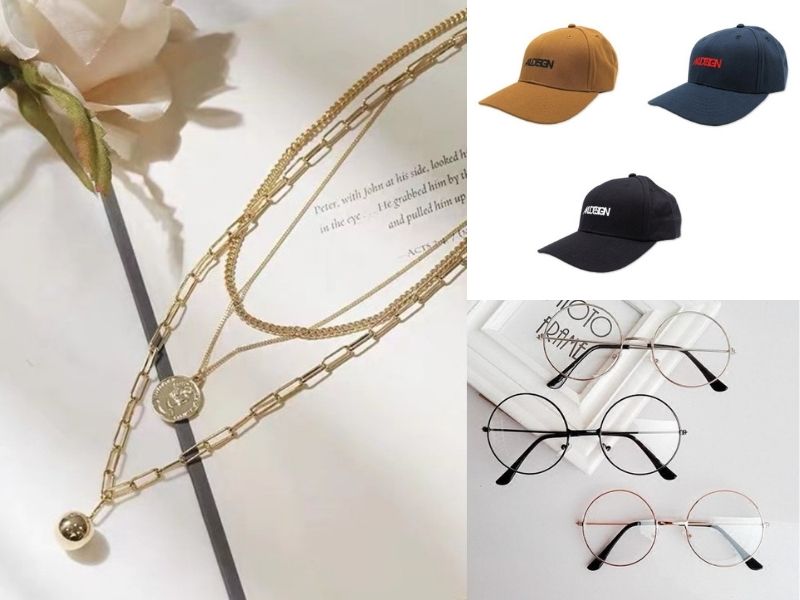 Soft boy outfits are relatively simple in nature, but if you want to add a dash of pizzazz, some basic accessories are key. Express your scholarly and academic nature with a chic pair of round wire-rimmed glasses. Or experiment with dainty jewellery like gold rings and coin pendants. If you're not too keen on wearing those, then plop on your hat of choice; think options like baseball caps, rolled-up beanies, and bucket hats to complete the look. 
Related: How To Wear A Beanie And Still Look Cool
Express Your Inner Emotions With These

Soft Boy Outfits

For Your Next TikTok Video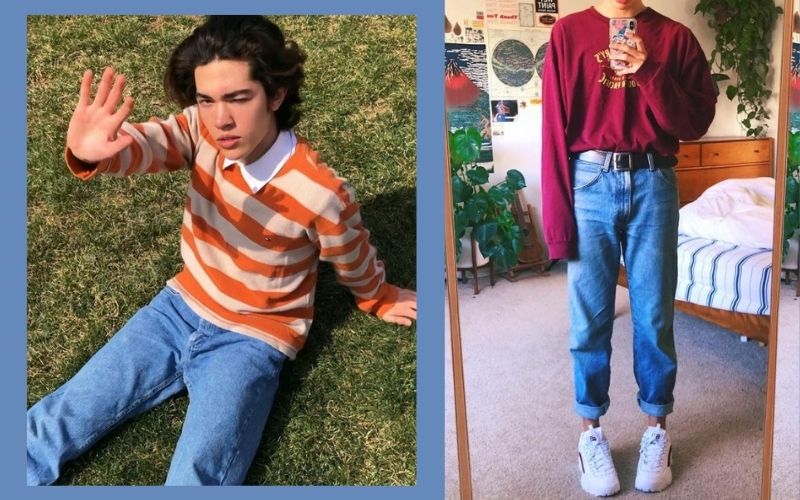 We hope this guide has helped you understand the soft boy aesthetic a bit better. However, if you're still not sure how to style your soft boy outfits, just remember to keep things vintage (or at least vintage-inspired) and oversized. Those two elements in your #ootds are the trick to nailing the soft boy aesthetic. If soft boy isn't really your style, check out our other article on how to dress like an e-boy for an edgier look. 
Find more TikTok style aesthetics and outfit guides here.