The beanie hat has certainly evolved over the years, making its way to urban streetwear and the high-fashion scene. However, we have to admit, while beanies can make any outfit cool and casual, they can also be a rather tricky thing to style. If you're thinking 'how to wear a beanie without looking like a complete egg-head?', don't stress. We'll be taking you through the different styling options that you can pull off with this simple headgear. 
How To Wear A Fisherman Beanie
Fisherman Beanie + Formal Clothing = Classy Everday Wear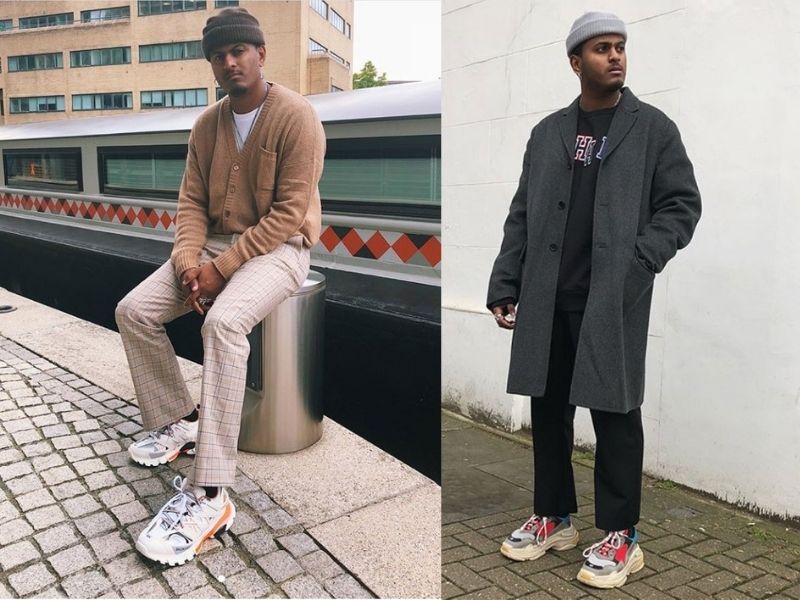 The fisherman beanie is definitely one of the variations that are taking centre stage at the moment, particularly in men's fashion. It has the hem folded up above the ears and fits comfortably top of your head. The reason for its namesake and why it's styled the way it is, was because it was worn by fishermen (wow shocker, you don't say) when they were working out at the docks. 
For a smart-casual attire, wear your fisherman beanie with a long coat together with a matching pair of dark trousers and a graphic t-shirt. Complete with chunky dad sneakers. If you prefer a more relaxed yet still dapper fit, then opt for a soft sweater instead. 
Fisherman Beanie + Streetwear = Comfy Athleisure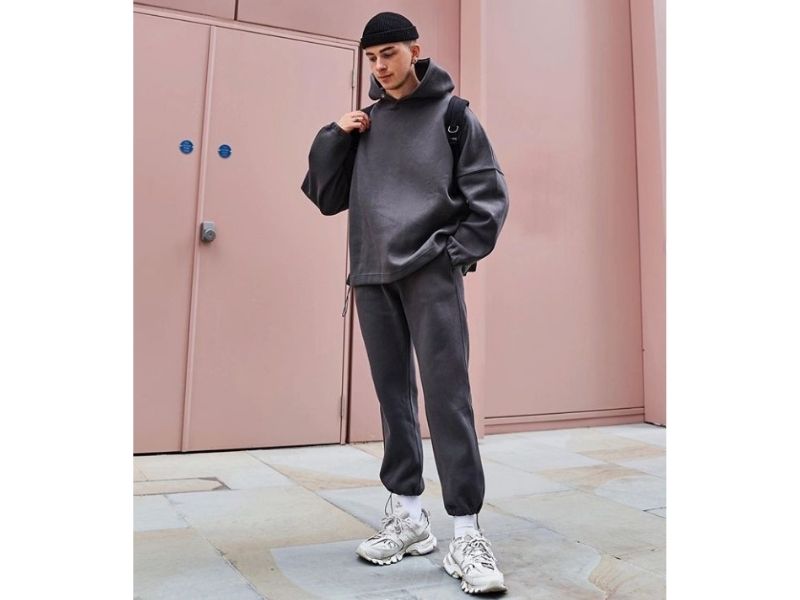 Beanies are typically worn more effortlessly. So, if you're looking for another way for how you can wear a fisherman beanie, then maybe going the streetwear route would be a better option for you. 
Keep it laid back with an oversized hoodie or sweatshirt and track pants. This look is perfect for those who love their clothes to be comfy and unrestrictive. Plus, since you can't go out walking in your pajamas, this slouchy attire is the more socially acceptable alternative. Not digging the baggy fit? Then, swap out the track pants for some relaxed, ripped denim jeans instead. 
How To Wear A Cuffed Beanie
Coloured Cuffed Beanie + Neutrals = Vibrant Sophistication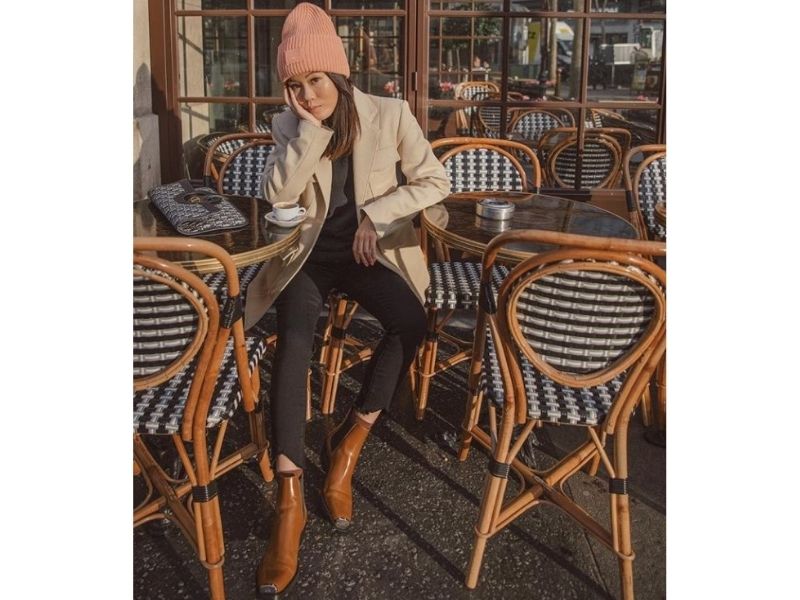 Cuffed beanies are the classics of all beanies. They're easy to style and look good on everybody. Unlike the fisherman, this beanie is designed with extra fabric and materials sewn into its innermost section. This is how you're able to wear the beanie and fold it into the famous cuffed look it's so well known for. 
While beanies are often used as a subtle accessory, that doesn't mean it can't also be the statement piece of an outfit. Go for a pastel or neon cuffed beanie and let the rest of the attire be neutral. A cream or white coloured blazer thrown over an all-black ensemble and brown ankle boots will make the vibrant headpiece pop even more while keeping the look simple and elegant. 
Cuffed Beanie + Dresses = The Feminine Touch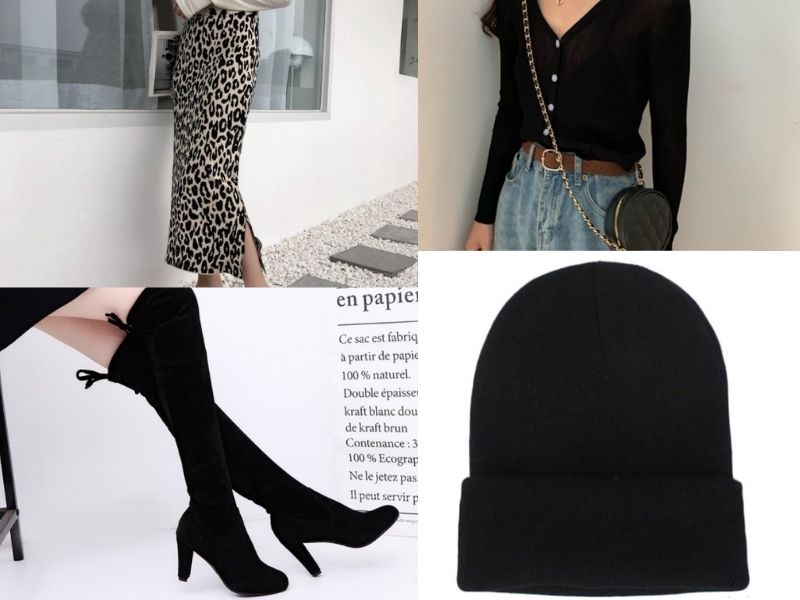 As Oscar Wilde says, "You can never be overdressed or overeducated", so for the girls who are always ready to dress up for any occasion, this feminine look is for you! Pair a slinky midi skirt with a cropped cardigan over it for some light coverage; it also gives the outfit a softer appearance. However, if you prefer a more sophisticated style, then go for a figure-hugging turtleneck or a basic tee instead and cuff the sleeves. Plop on a cuffed beanie with the same colour palette for a seamless effect. Then finish off the look with some knee-high boots for a touch of drama. 
Cuffed Beanie + Checkered Prints = The 90s Grunge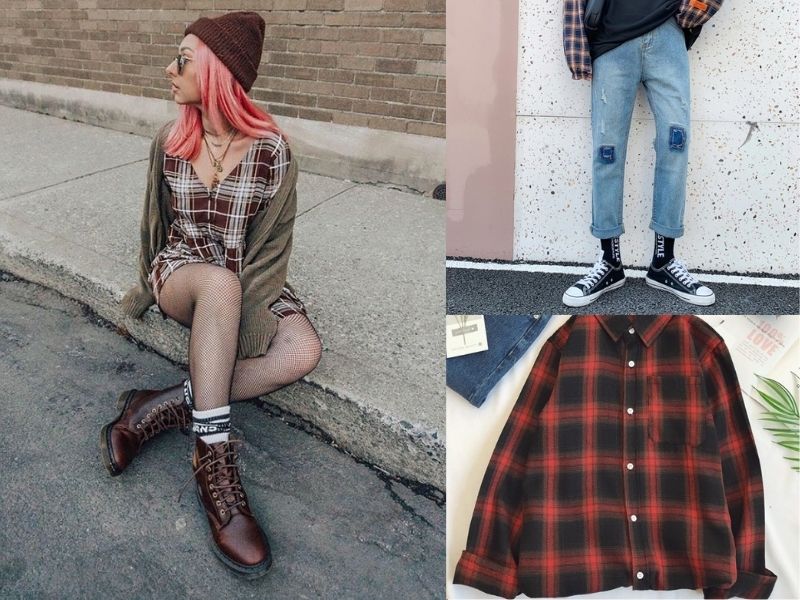 Retro fashion is proof that nothing ever fully goes out of style. The 90s grunge era is coming back stronger than ever with their imperfect, worn-in looks! As for how to wear a beanie and go all out with this rebellious aesthetic, you can never go wrong with an oversized flannel checkered shirt with distressed jeans. To let these bold pieces shine, a simple white top and a pair of black high-top Converse shoes will suffice in pulling the outfit together nicely. 
Though, for girls, you can also take on a soft-grunge approach by matching a tartan skirt or dress and long-sleeved top with combat boots. Otherwise, to stay true to the 90s grunge roots, the outfit is similar to the guys', but make sure to stick to the distressed jeans or a mom jean cut for that loose, baggy fit. 
Throw On A Beanie To Look Effortlessly Stylish And Fashionable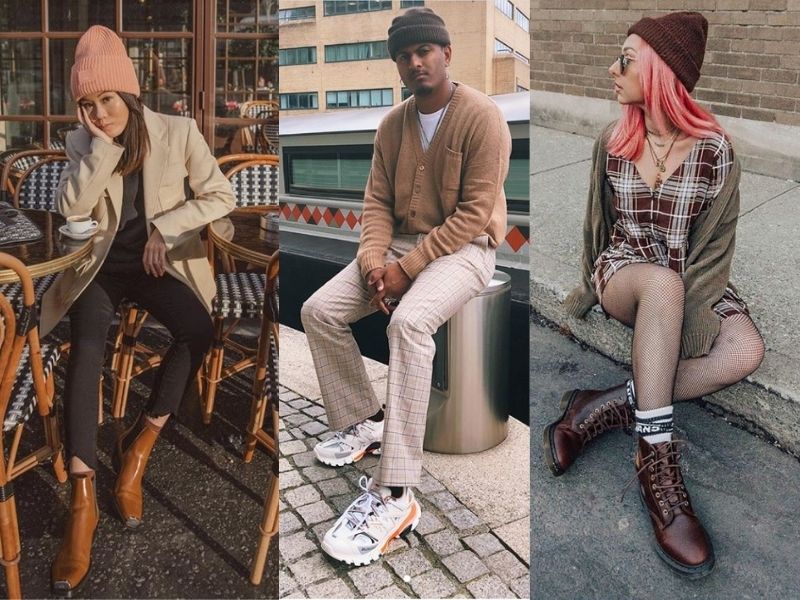 Aside from clothing, accessories are another big contributor that will take your outfits from basic to trendsetting with the least amount of effort. They're the finishing touches to any stylish look, and is where you can let your own personality peek through; choose the best casual hat and cap, belt, or jewellery that matches your tastes. We hope this guide on how to wear a beanie has been helpful in giving you some new style inspos to post on the 'gram. Also, for guys who want to switch up their hairdo, check out our male Korean hairstyles article too!