Fashion trends come and go. What may be considered fashionable today can go out of style within a year, or even in months. Then, sometimes, you'll also have a clothing fad that you'd never thought you'd see again suddenly come back in style. So, chances are, you might already have most of the trendy pieces that you've seen spotted on the runway or your favourite fashion influencer! From the 50s to the 90s, each decade has its signature aesthetic. Continue reading to find out which retro style for men will suit you best!
The 50s Retro Style For Men 
1. The Greaser Look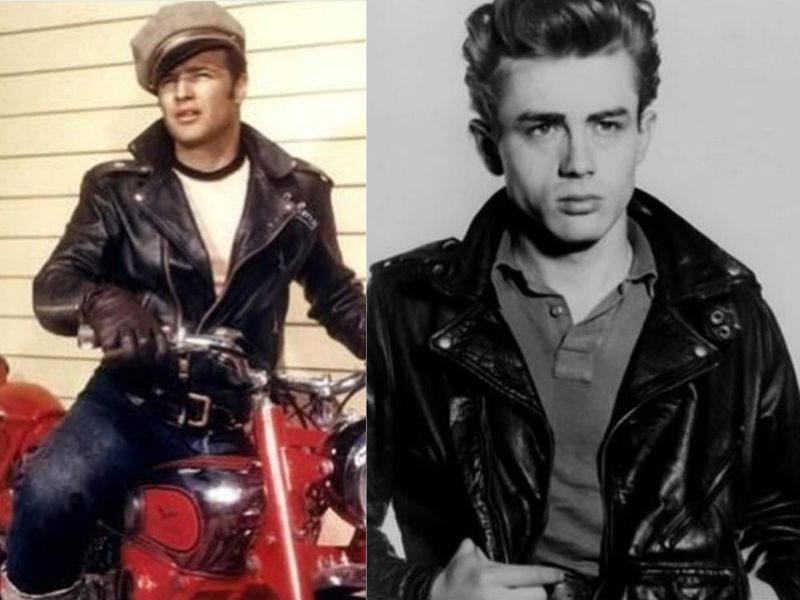 Nothing screams cool, bad boy chic than your classic black leather jacket (available from dananaoteduo) white t-shirt (available from gildan.os), and dark blue jeans. Back in the 50s, some of the early pop culture icons who made this retro style for men popular were James Dean, Elvis Presley, and Marlon Brando. This look represented a sense of youthful rebellion and freedom, worn by outcast teenagers who refused to conform to social norms for the sake of being accepted. 
Today, those three pieces that made up the Greaser look are still seen as fashion staples in both men and women's closets. They're versatile and are just as easy to style individually as they are together. To complete the outfit, pair with your favourite Converse shoes or black motorcycle boots (available from tacticalmalaysia). If you want to go all out, you can put a modern spin to the coiffed greased hairstyle with a sleek, slicked-back do. 
2. The Preppy College Socialite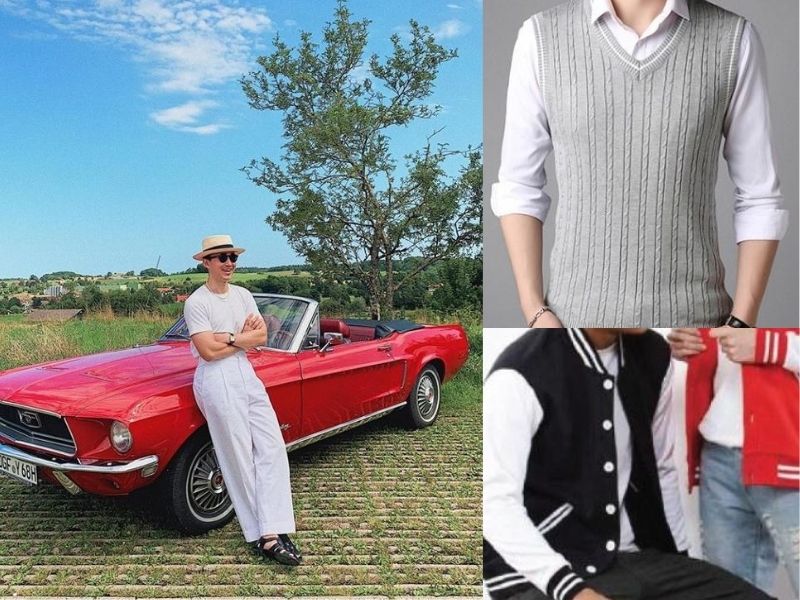 The preppy look is a complete 180 from the Greaser style. These were your untouchable, rich college kids who were most likely to attend the best Ivy League universities. With this retro style for men, it's all about appearing smart, neat, and put together. Attires were similar to working adults but more informal, leaning towards smart casual. 
A typical preppy 1950s outfits consisted of tailored suits with a button-down shirt (available from njyiyou.my) and a pullover sweater vest (available from TFETTERS). Otherwise, for a laid back alternative, the suit jacket was swapped out for a cardigan sweater, or a letterman jacket (available from gildan.os). To tone down the look, and keep it from looking too proper, style the clothing pieces separately. For example, instead of wearing a sweater vest with a collared shirt, replace it with a simple basic tee. 
Retro Style For Men In The 60s
3. The Mod Look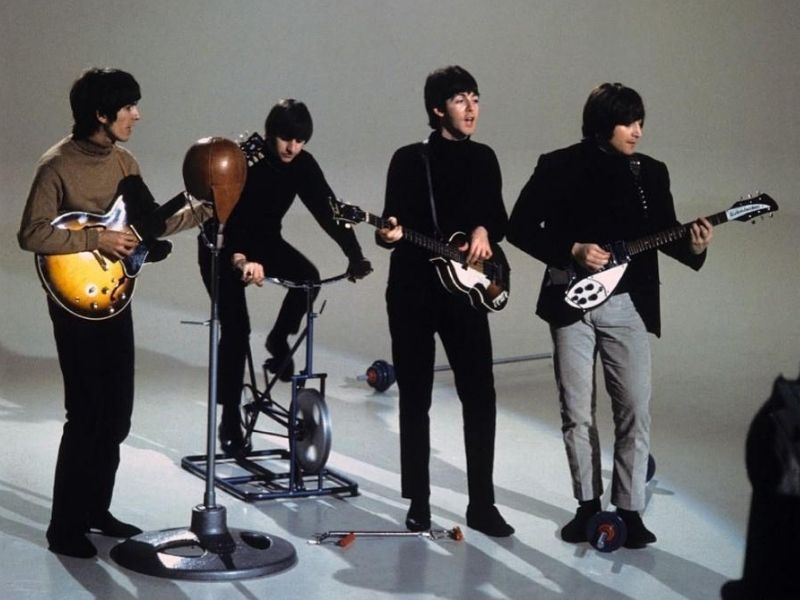 The 1960s saw men adopt a more tapered, clean-cut appearance through slim-fitted clothing that showed off the figure. It was a time when gender expectations, at least, in terms of fashion, were becoming blurred. With the Mod style (or Modernist, which originated from the Modern Jazz movement), male mods were shedding the masculine image that was propagated during the second World War. 
Furthermore, the economy was well on its way to recovery and prosperity. This provided the youths with better spending power, allowing them to explore fashion fully. Here, vibrant colours and patterns, Italian-cut suits (available from ruihemingting.my), turtlenecks, as well as knitted polo shirts, (available from g2000.os) and Harrington jackets reigned. Fun fact: even celebrities were influenced by the Mod style, such as The Beatles, The Rolling Stones, and David Bowie, to name a few. 
4. The Bohemian Style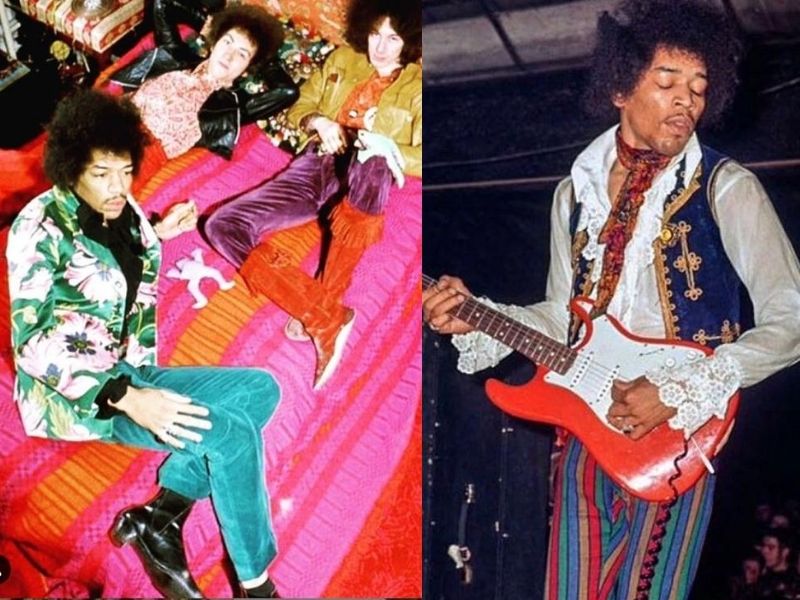 If you're feeling bold and experimental, then this retro style for men is one you should try. The Bohemian look (made famous by Jimi Hendrix and Jim Morrison) rejected the streamlined fits of the mods, protesting against the mainstream and all things trendy. It takes the concept of self-expression one step further through personalised clothing; be it adding on patches and badges, or painting and acid washing. 
Overall, it was a style that didn't care about looking perfect and continued to stick around to the 70s. To achieve this 60s look, typically a psychedelic or floral print shirt will be paired with bell-bottom jeans and a suede jacket. However, to prevent the outfit from looking too costume-like, ditch the bell-bottoms for baggy (yet trim) ripped jeans instead. 
Retro Men's Fashion From The 70s
5. Peacock Revolution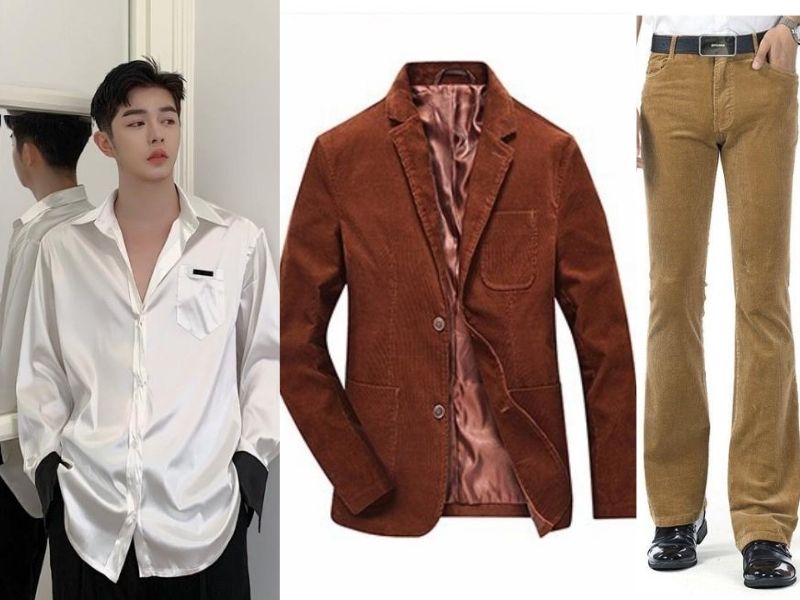 The Peacock Revolution was another era that challenged the concepts of gender and masculinity. This retro style for men was more androgynous and incorporated feminine elements as well as bright colours into clothing. For tops, satin shirts (available from looktopone.my), tunics, or turtlenecks were the go-to choices. You could either finish off the outfit with a corduroy (available from yanglin.my) and crushed velvet suit or opt for flared bottoms. 
As for shoes and accessories, rock a pair of winklepicker boots (available from desince) and secure the pants with a braided belt  (available from watefun.my) around the waist. 70s fashion is one that goes above and beyond. So, don't be afraid to push the boundaries with your own sense of style! 
Retro Style For Men: 80s Edition
6. Casual Wear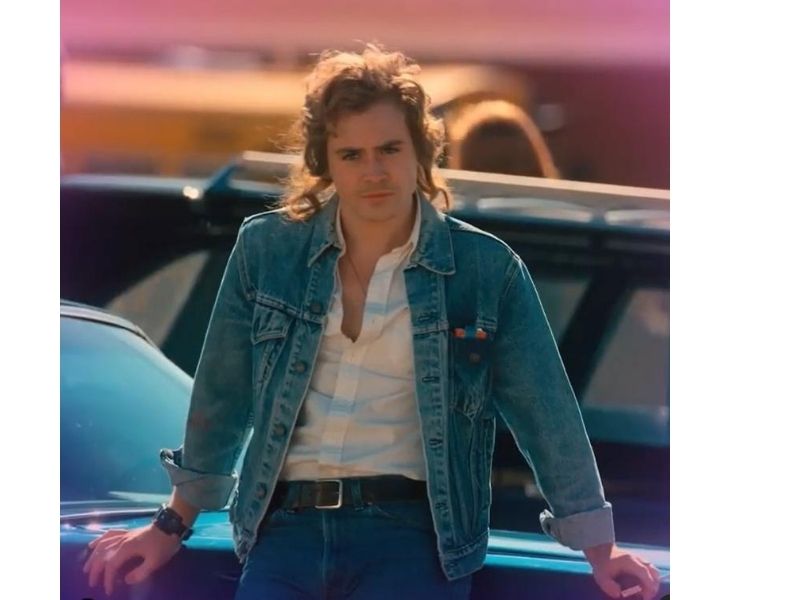 If you're a big fan of Netflix's Stranger Things, then you'll love the casual, everyday-wear of the 80s. Steve Harrington and Billy Hargrove's luscious mullet hairstyles were the stars of the show; however, their outfits shouldn't be overlooked. Why? Because these guys know how to dress to impress!
Try out Billy's denim on denim ensemble for a bold and effortless look. Bring out your trusty denim jacket to match with a pair of mid-wash dad or straight-legged jeans (available from bluvalleyshoppe). You can keep the look entirely casual with a basic white tee. You can also juxtapose this relaxed fit with a formal white button-down shirt. 
Find The Best Throwback Decade Style For You And Rock It With Confidence
Finding a retro fashion style that suits your personality is a great way to blend old and new styles together. It'll make your outfit more distinctive and unique. So, before you start browsing through Instagram street style trends, try searching through your parents' wardrobes to see if they have any retro clothing from when they were teenagers. Otherwise, you can take inspiration from any retro music band or movie that you enjoy, too!