Up until as of late, oversized clothing was not an attire that you purposely put together for a day out with friends. They were more of your quintessential lazy-wear that you easily throw on whenever you don't feel like dressing up or have no occasion to. Thanks to hip-hop influence, as well as the growing popularity of the casual athleisure trend, baggy clothing are now viewed as an easy, effortless fashion staple. It also adds a modern touch to couple-matching with the bae and is far less cheesy than a full-on couple set. 
An oversized shirt is a good piece to dip your toes into this loose-fit trend. You can still maintain some form of structure without being completely swallowed whole by the excessive amount of fabric. For tips on how to style an oversized shirt, continue reading below. 
How To Style Oversized Shirts For Women
1. The Easy-Breezy Shirt-Dress Style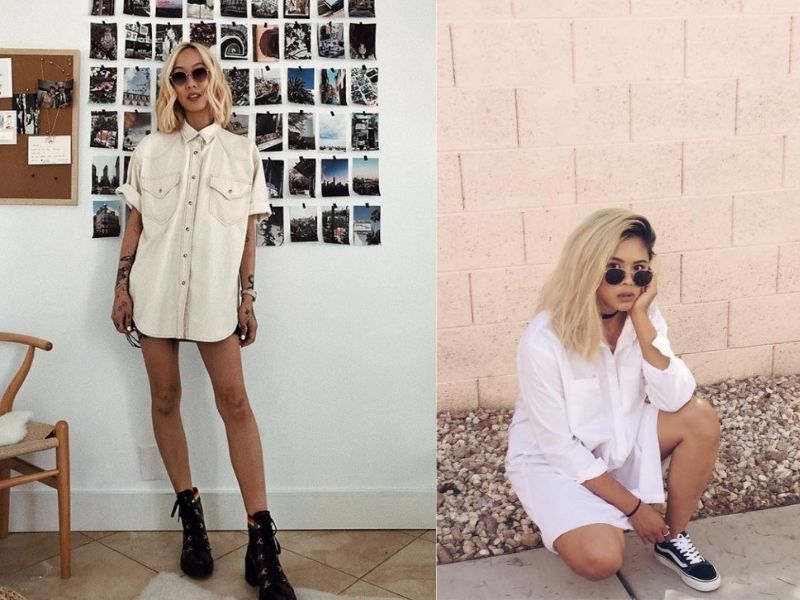 One of the easiest ways you can style an oversized shirt is to simply wear it casually as a dress. To roam about freely without fussing over the hem, look for a shirt dress (available at yourcolors.my) that hits knee-length, or wear biker shorts underneath. You can either go for a relaxed look with comfortable streamlined sneakers or opt for something more elegant with a pair of heels. This is perfect for days when you're not feeling your best, and don't particularly feel like putting much effort in dressing up. It's minimal, but it'll give off the impression that you took the time to carefully curate your outfit even though it was probably only 10 minutes. 
2. Informal Preppy Chic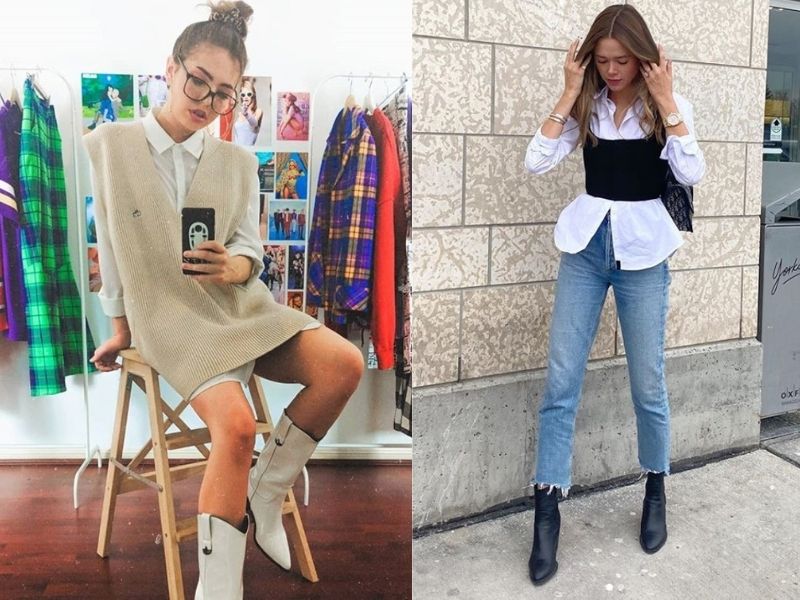 The vest and white shirt combo is a classic pairing in preppy fashion. However, with an oversized silhouette, it looks less formal and serves as a chicer alternative instead. Throwing on this extra layer will transform your wardrobe basics by adding more dimension. Choose a cropped sweater vest (available at superhappybuy.my) (it can even be a sleeveless cropped top too if sweater vests aren't your style) to subtly accentuate the waist, along with a mini skirt. Otherwise, you can keep the effortless smart-casual fit by layering with an oversized vest (available at irismmwe1.my). Pair with ripped skinny jeans to add an edgy contrast. 
3. Off-Shoulder Top
If you're wondering how to transform and style an oversized shirt in a more flirty manner, then this technique is a must-try for you. Off-shoulder tops are a sophisticated kind of sexy that is alluring without being overpowering. To achieve this look, just leave a few buttons unbuttoned and let a sleeve drop off to the side of your arm, tucking one side of the shirt into your pants (available at diannikeji.my). Complete the outfit with a pair of stilettos and earrings to dress up the look even further. 
How To Style Oversized Shirts For Men
1. Outerwear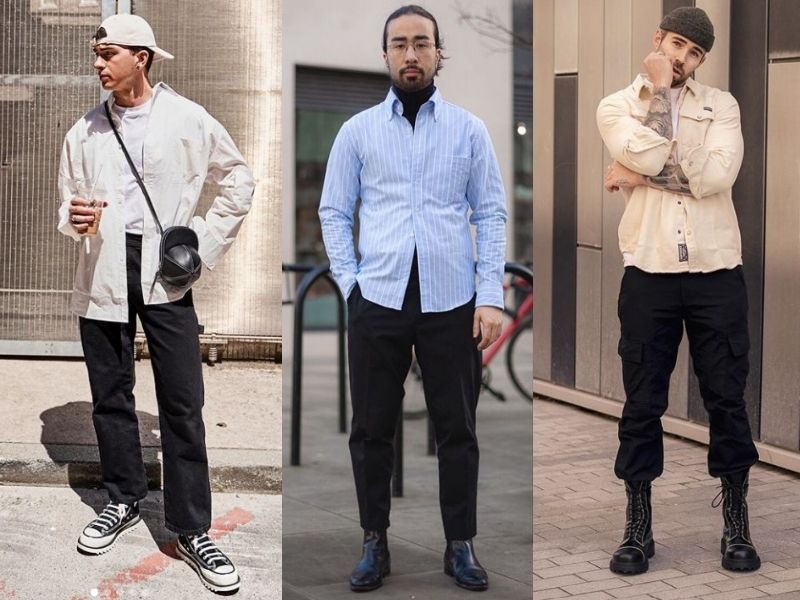 Besides wearing it as a top, men can style their oversized shirt by wearing it as an outerwear piece. You can go for a complete street style wear by layering the shirt over a basic tee and matching it with some utility cargo pants and a beanie. The baggy structure of the shirt sticks to the unrestricted vibe that comes with streetwear fashion, but its formal elements offer a nice smart contrast to the outfit. 
Alternatively, for a sleeker style, replace the t-shirt and cargo pants with a turtleneck and trousers. Button up the shirt, leaving the first three buttons undone to let the turtleneck peak through, and do a half-tuck into your pants. Knowing these two combinations remove the headache from wondering how to style an oversized shirt you have in your wardrobe. 
2. Monochromatic Tonals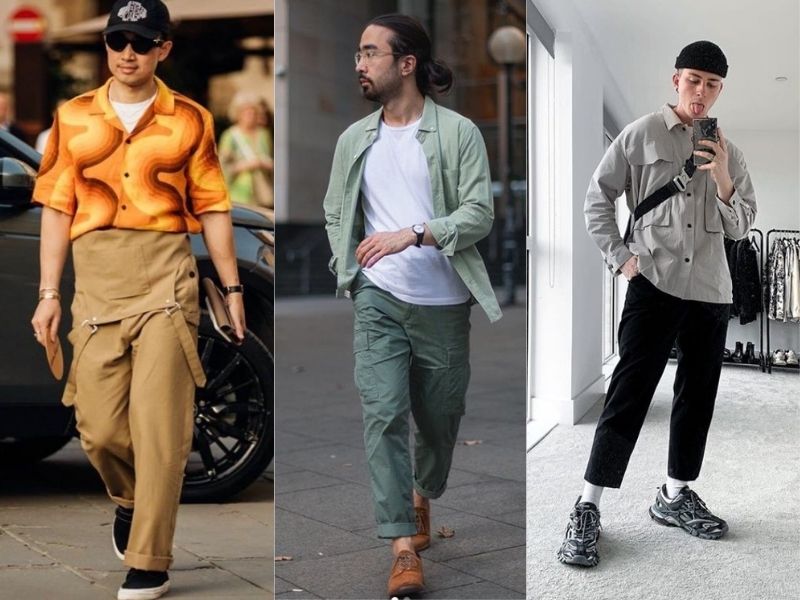 Another great way on how to style oversized shirts is through monochromatic tones. There's nothing more pleasing to the eye than having a consistent colour palette throughout your outfit. With tonal dressing, the colours all blend together seamlessly, making you instantly look more polished and put together. The trick to executing this monochromatic look flawlessly is by experimenting with different shades of the same hue. 
Try to make your colour tones varied with contrasting lights and darks. For instance, if your bottoms are in a dark shade then choose a lighter shirt for the top and vice versa. You can also play around with textures and patterns to break up the monotony while adding a pop of fun to the look. 
3. Skater-Inspired Style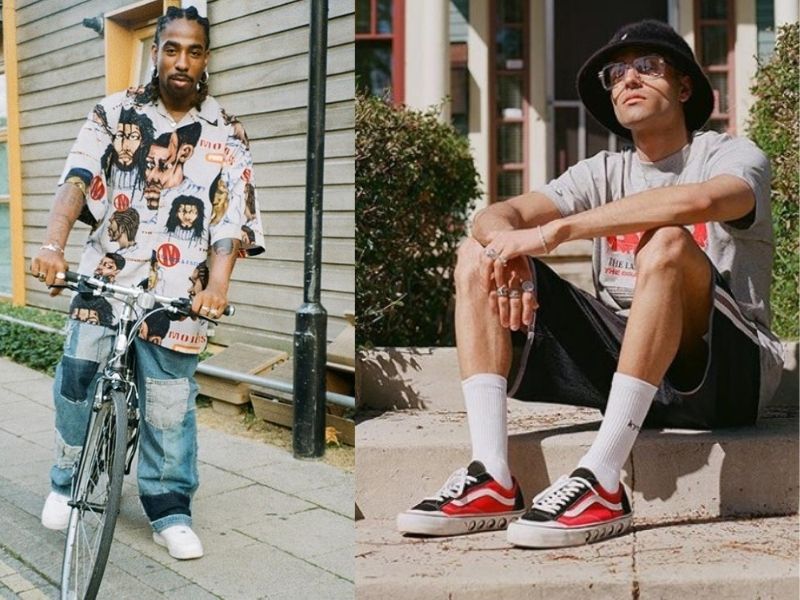 The skater style was known for its complete disinterest in the glitzy glamour of high-fashion. With this style, it's all about being comfortable and functional to make it suitable for the sport. Though, even if you don't skate, you can still enjoy its carefree and casual fit. 
Throw on a short-sleeved oversized shirt over a graphic tee, preferably ones with crew necks to retain a genuine skater-style look. For bottoms, a breathable pair of loose skater shorts would be a good option to keep cool in our hot, all-year-round summer weather. If not, for a trim and dapper choice, go for a straight-legged chino pant and fold them up above the ankles. Skater shoes from brands like Vans or Converse are the go-to footwear options to complete the entire aesthetic. 
Expand Your Fashion Sense With The Basics Of How To Style An Oversized Shirt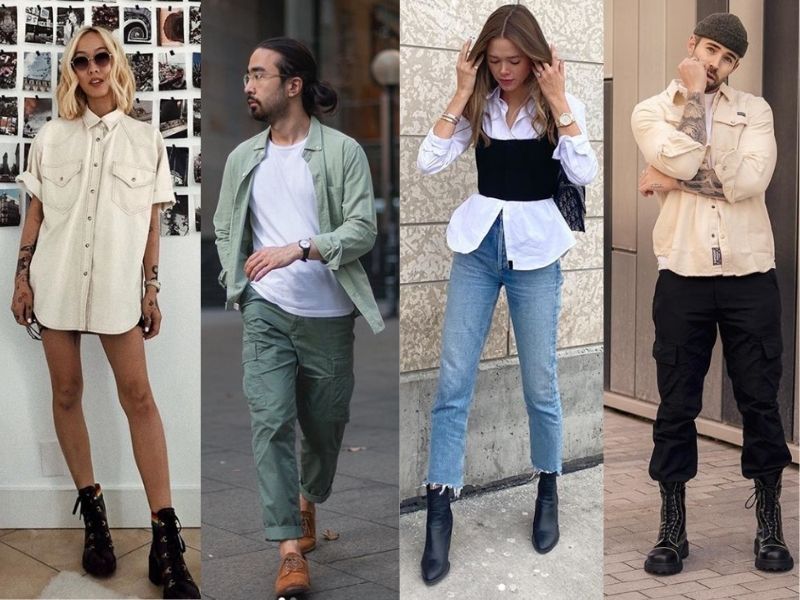 Your most stylish outfits don't always have to be the most elaborate or expensive pieces. Having the proper basics, like an oversized shirt, will allow you to really make the most out of your wardrobe, because of how versatile they are. Besides, it's not about what clothes you wear but how you wear the clothes. You can even take some inspiration from the throwback decades and check out these retro-style outfits. So, get creative with mixing and matching to find an aesthetic that fits you best.