TikTok has been home to all sorts of style aesthetics. There's the hard-hitting e-boys/e-girls, the preppy light/dark academias, the retro throwbacks from the '70s to the '00s, and the list goes on. Whatever it is, there's bound to be a subculture that you'll find yourself gravitating towards that best represents your fashion taste. In this article, however, we'll be focusing specifically on soft girl outfits and how to get that aesthetic.
What Is A Soft Girl?
Before we get started, perhaps you're wondering, "What the heck is a soft girl?" The soft girl is an aesthetic that unapologetically embraces all things feminine. It mostly presents a cutesy, child-like sort of visual through its vintage-styled clothing and girly-themed accessories. This TikTok fashion subculture is all about owning your girlhood and being in touch with your sensitive side. So, now that you know what a soft girl is, let's get on with what you need to create the perfect soft girl outfit. 
What You Need To Put Together A Soft Girl Outfit
Pastel-Coloured Pieces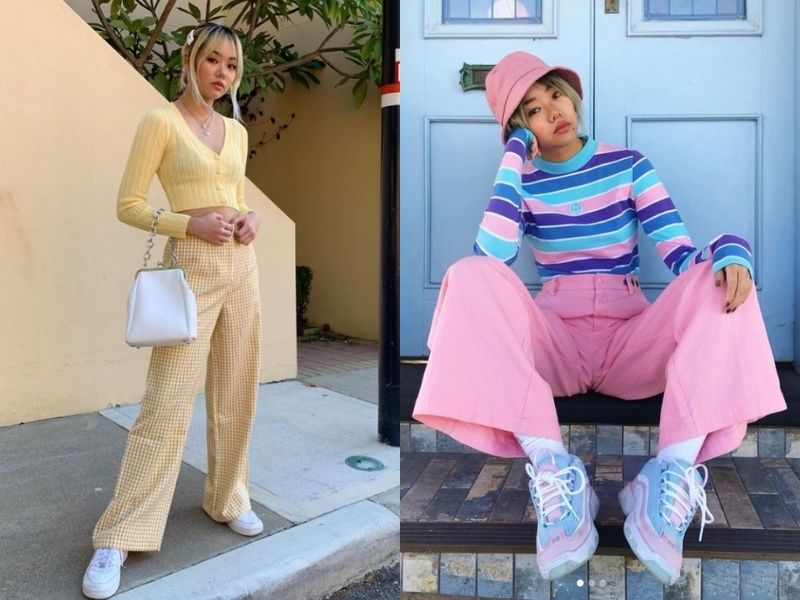 When it comes to soft girl outfits, the first thing you'll see is a pastel colour palette. Sometimes, they can also make it a monochrome ensemble by wearing one hue from top to toe. Otherwise, for something more low-key, just pick one clothing item that's in a pastel shade, be it your tops, outerwear, or bottoms, and keep the rest of the outfit neutral. This will give you a nice pop of colour without being too overpowering while also staying true to the aesthetic. Soft girls mostly wear delicate colours, like lighter shades of pink, purple, blue, yellow, white, and green. So, as long as you have either one of these shades in your wardrobe, you're all set. 
Cropped Tops/Baby Tees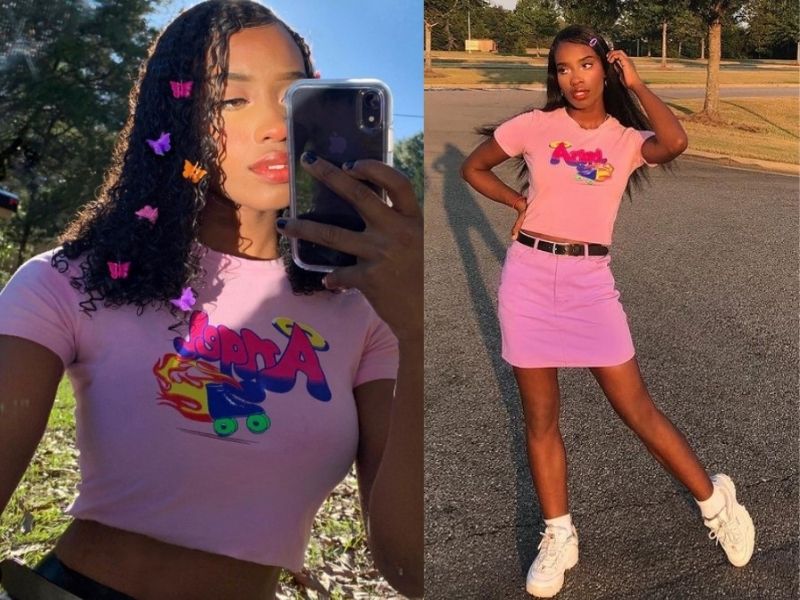 Get that waist snatched with a figure-hugging crop top or baby tee. There's a wide range of styles to pick from for a variety of soft girl outfits. Common designs that you would find a soft girl wearing include motifs like flowers, hearts, clouds, angels, rainbows, butterflies, and cartoon/anime characters imprinted on the tee. Besides the print, you can also play around with different textures and materials to match the vibe you're going for. Opt for lace trimmings and puffy sleeves to achieve a demure and delicate appearance. Otherwise, choose materials like satin and fur for a sweet but sassier look. 
Plaid Schoolgirl Skirts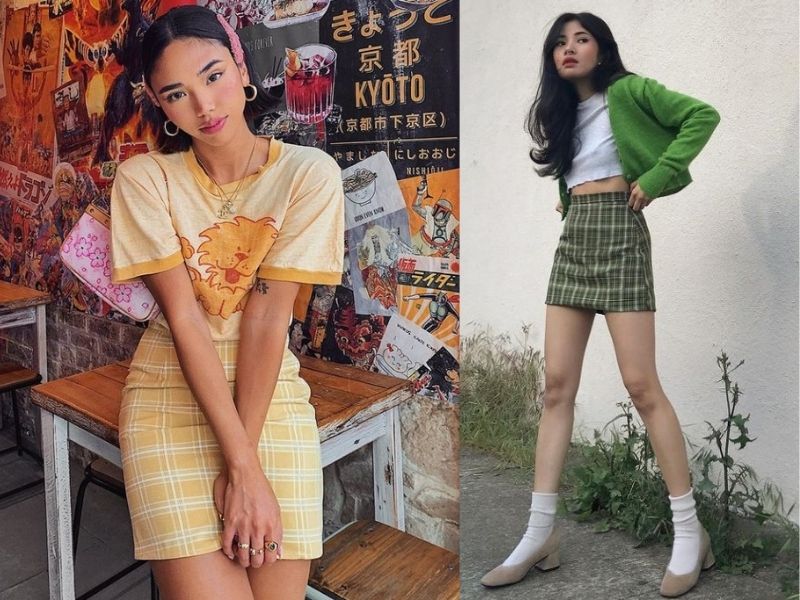 Plaid is a popular pattern that's present in almost every soft girl outfit, especially in preppy schoolgirl skirts. They're usually paired with a fitted crop top or a baby tee to accentuate the waist. If you want to make the outfit look even more cohesive, throw on an additional sweater in the same pastel shade as your plaid skirt. A cropped sweater is a good option for a hint of sexiness in this adorable attire. But if you prefer a cosier 'fit then you can go for a baggier, oversized sweater or jacket instead. Plus, looser outerwear will nicely balance out the figure-hugging silhouette of your mini skirt and tee combo. 
Floral Dresses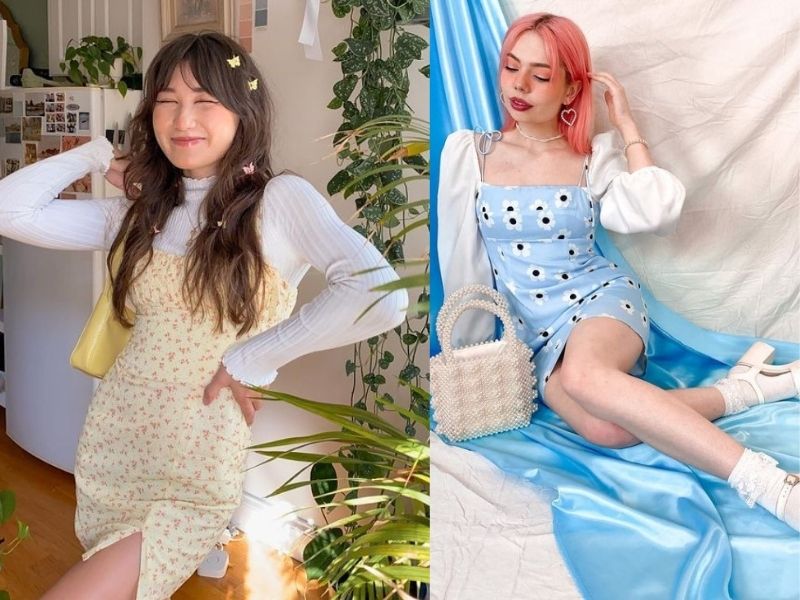 Dresses are the quickest and easiest way to getting a full soft girl outfit. Simply throw on a floral one piece and you're already two-thirds done with the entire get-up. Add in a couple of hair accessories and sling a mini handbag over your shoulder to complete the look. If you're wearing a sleeveless dress with spaghetti straps, you can choose to keep it simple and leave it as it is. Alternatively, you can also layer another top underneath for extra coverage, as well as to integrate more interesting details to your outfit. 
High-Waisted Mom Jeans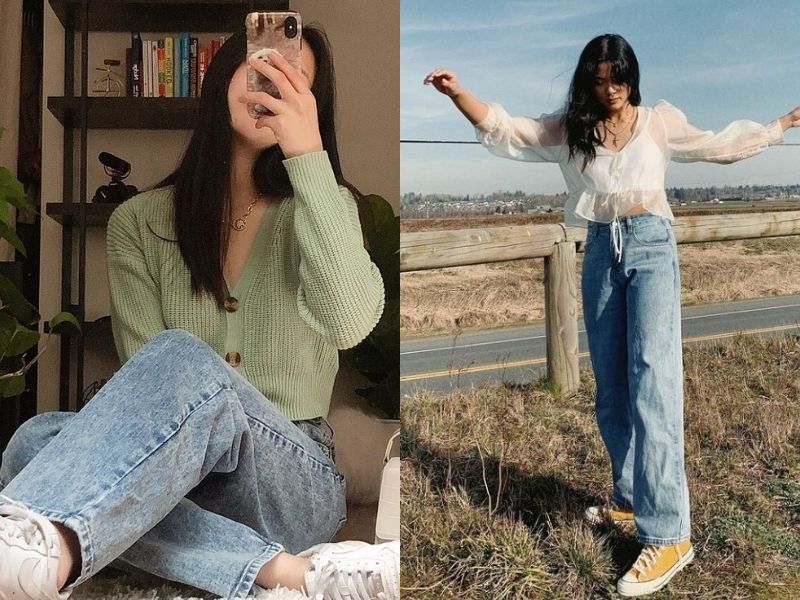 For the bottoms, high-waisted mom jeans are the go-to piece for a comfortable, laid-back, and casual style to the hyperfeminine aesthetic. They're perfect for those who like the soft girl style, but don't want to be over the top with it or if you just don't feel too comfortable wearing a skirt. Pair the jeans with a cardigan or a long-sleeved top to maintain the style's girly elements. To prevent this soft girl outfit from appearing too slouchy, make sure that the top you're wearing is fitted. 
Chunky Sneakers & Platform Heels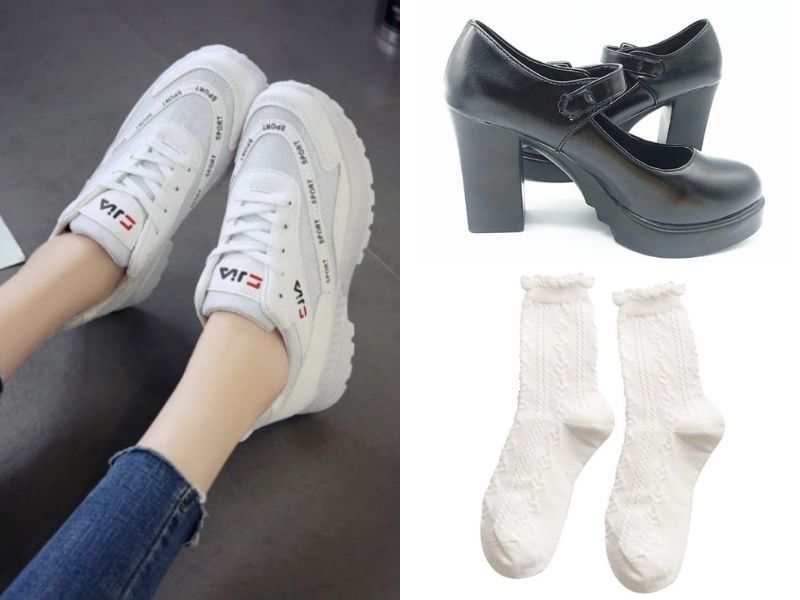 Chunky sneakers have been all the rage these past few years and they're still here to stay with this subculture. White chunky sneakers seem to be the shoe choice that every soft girl gravitates to. They're easy to style, as they pair well with almost anything and will instantly elevate an outfit. But if the sneaker trend is not for you, then opt for platform mary jane heels instead. Style them with white socks to create that quintessential schoolgirl image that soft girl outfits are well known for. 
Accessories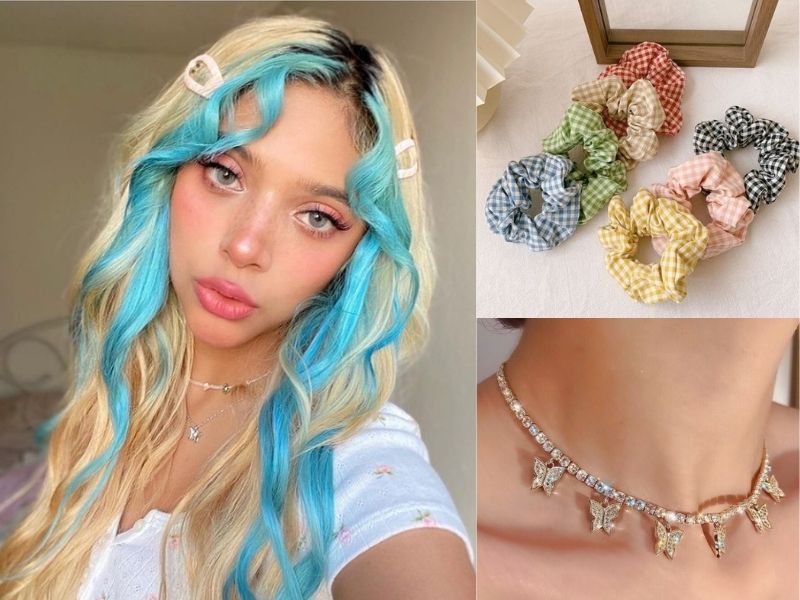 With accessories, you can go ham on the hair clips, scrunchies, or rhinestone jewellery, because in this case, more is more. Clip your barrettes onto either side of your temple, situating the last few clips (if you have more than two) around the outer corners of your eyes. This will accentuate and further elongate your features. 
Enjoy Creating Your Soft Girl Outfits For Your Next TikTok Video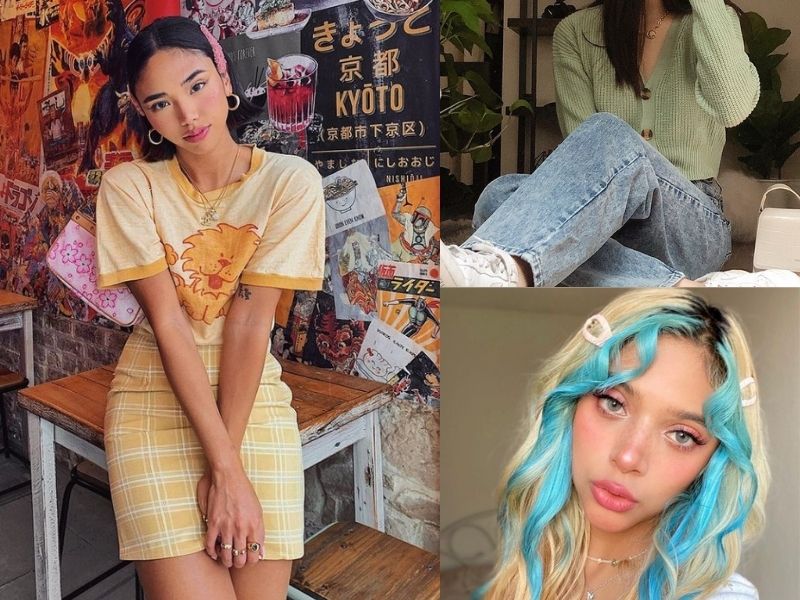 We hope this guide helped you understand the soft girl aesthetic a bit better. However, if you're still unclear, just remember these key rules: go wild with the hair accessories, choose pastel colours, and always include either plaid or floral patterns. Once you've incorporated any one of these elements, then you're already a step closer to dressing like a soft girl. Looking for more outfit ideas that can take you from a day in the office to a night out with friends? Then check out our other article on versatile smart-casual women's outfits.
Find more TikTok style aesthetics and outfit guides here.