Work clothes get a bad rep as boring or unfashionable, but that really doesn't have to be the case. Investing in the right essential pieces can transform any smart casual women's outfits from professional to effortlessly chic fit for a night out with the girlfriends. If you're in the creative industry which usually has a relaxed dress code, then it's even easier to update your wardrobe with just a few tweaks to your usual blue jeans and white t-shirt combo! Anyway, here are some must-have essential pieces that every modern working woman should own.
Some Stylish But Practical Smart Casual Women's Outfits
1. Formal Tailored Suits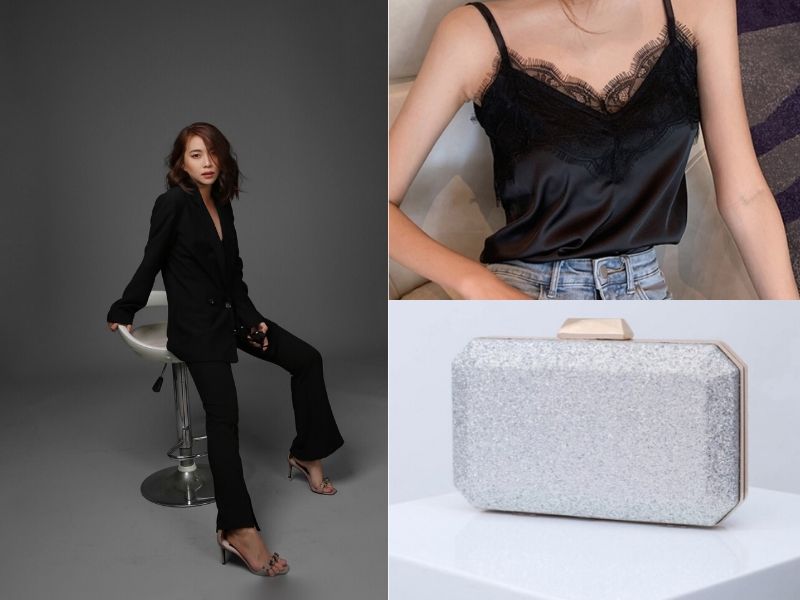 In the words of Barney Stinson from How I Met Your Mother, "Suit Up!". A key closet staple for all smart casual women's outfits is formal tailored suits. Formal tailored suits have components that can be worn separately, giving you many different outfit combos to play around with. Opt for cotton candy pastels and bold patterns if you're looking for something more playful to make a statement. 
Though, if you really want to make the most out of your purchase, you can never go wrong with your classic neutrals, as they're much easier to pair with the rest of your clothes. Replace your work shirt with a silk camisole (available from beautyone.my), and swap out your white sneakers with a stiletto heel pump to take your workwear from day to night. Ditch your large, hefty tote bag in the car, and go for an evening clutch to complete the look.
2. Midi Slip Dresses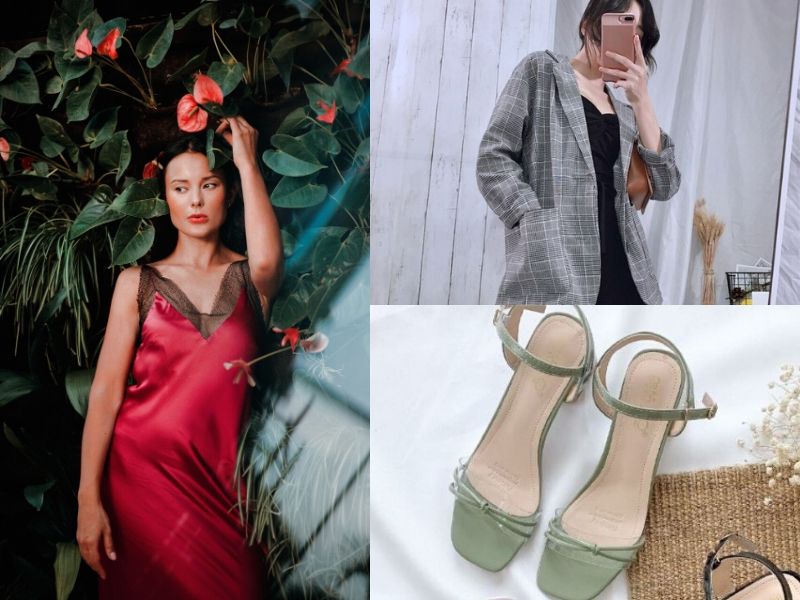 There are always going to be those lazy days when you get up, and the last thing you want to do is plan out an entire outfit. In which case, satin midi slip dresses (available from conbo2019.my) are the easiest ways to get ready for work –throw them on over a simple white tee to make them more work appropriate, pair them with square-toed heels, and you're good to go! Midi slip dresses make for convenient smart casual women's outfit item that you can easily dress up or down, and it's a go-to clothing piece that every woman should own. To convert your smart casual work outfit for a date night with your beau, simply lose the blazer and T-shirt underneath for a sexier, flirty look.
3. Cardigans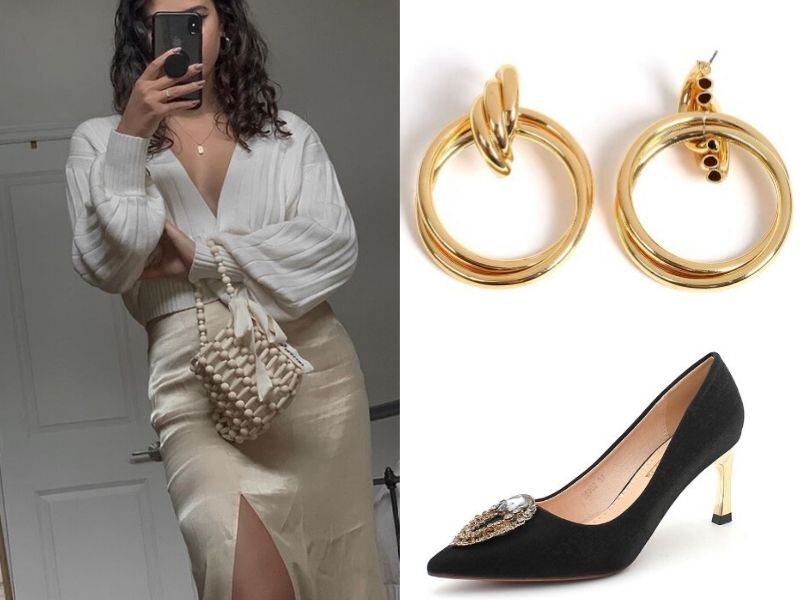 Though commonly associated as a type of "granny wear" outfit piece, women's smart casual cardigans (available from zuoan.my) are more versatile than you may think. Besides wearing it as cosy outerwear to keep you warm in your chilly, air-conditioned office, you also have the option of turning it into a top. Simply button up all the buttons, and tuck them into a pair of wide-leg jeans or pencil skirt to accentuate your body shape in the most flattering way. If you're heading out to the club, later on, undo the top buttons, pull down the shoulder sleeves, and you have a pretty, off-shoulder little number. Throw on some jewelled earrings and necklace for that extra touch of pizzazz.
4. High Waisted Black Office Pants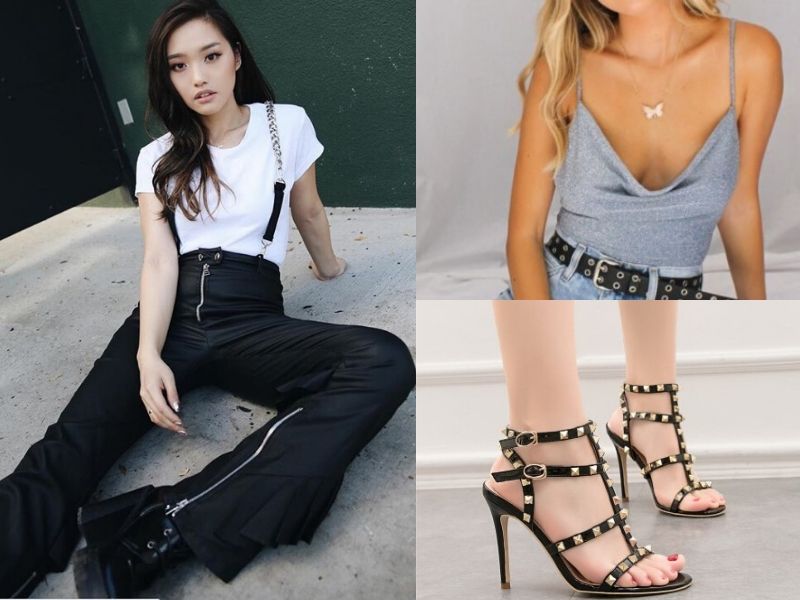 High waist black office pants (available from mukeshopee.com) are practically a fail-proof women's smart casual basic that can go with almost any outfit. After all, when in doubt, always bet on black. A pair of trousers will instantly smarten up any shirt or blouse you have on, so you'll never have to worry about appearing too relaxed. 
Revamp these no-nonsense, business bottoms, with a figure-hugging bodysuit (available on ladyhouse2018.my) to balance out the silhouette. Cinch in the waist with a belt for an illusion of a smaller waist, and you're ready to dance the night away! Though for those who prefer a tougher aesthetic, you can shrug on a women's biker leather jacket for an edgier look.
5. Puffed Sleeve Tops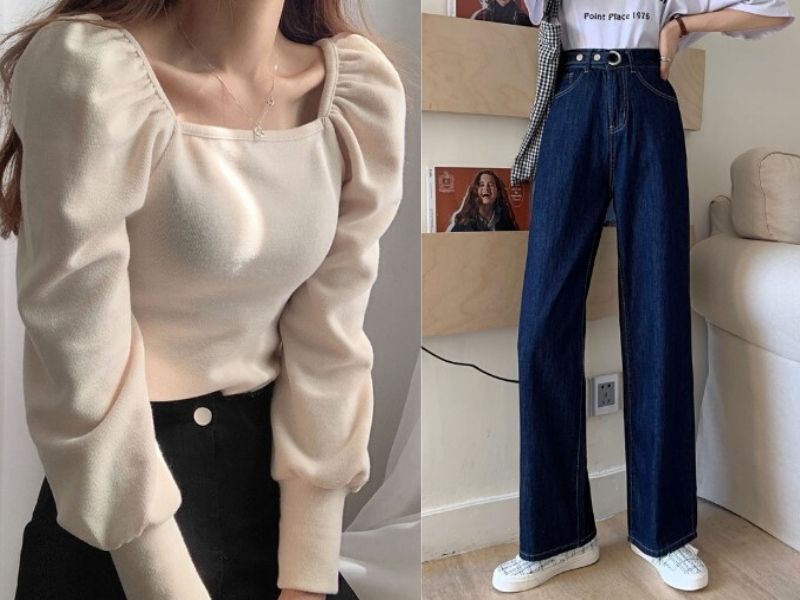 Puffed sleeve tops are a quick way to elevate, and instantly add a dramatic flair to any smart casual women's outfit. They're the perfect piece for anyone who is unapologetic about being themselves and are not afraid to let their own bold personality shine through their sense of style. If you're concerned about this trend being too over-exaggerated for the workplace, you can keep it simple by sticking to solid colours with no patterns, or opt for less billowy sleeves to match with dark wash jeans and flats.
Truth be told, puffed sleeve tops are already fancy enough for a night out. So, if you don't have time to head home at all for any outfit adjustments, there's no need to panic;  as long as you already have the right pair of ankle strappy heels and jewellery in your car, then you're all set. However, if you do want to go the extra mile in the name of fashion, change out of your jeans into a sequined, beaded skirt.
Strut Into The Office And Straight Out To Happy Hour With Style In Your Best Smart Casual Women's Outfits
Now that you know what pieces you should invest in for an evergreen capsule wardrobe, you can upgrade your smart casual women's outfits for work accordingly. Though it can be a little overwhelming at times with so many types of clothing out there, remember to have fun in the process. Fashion is all about self-expression and creativity, so experiment freely with what pieces work best for you. Happy styling!