We never thought we'd see the day when 2000s fashion (read: baby tees and velour tracksuits) would make a comeback. And honestly, we were hoping it would stay that way, but alas, style is a funny thing. The Y2K—aka year 2000—era is reemerging with its gaudy glamour, and for some reason, it still works. Keen on giving the trend a go but not sure where to start? Sit tight and read on as we narrow down 15 items you need to nail the Y2K fashion aesthetic in 2021 and beyond. Think baguette bags, flared pants, and more! 
The Best

Y2K

Fashion

Trends And Pieces To Repurchase
Baguette Bags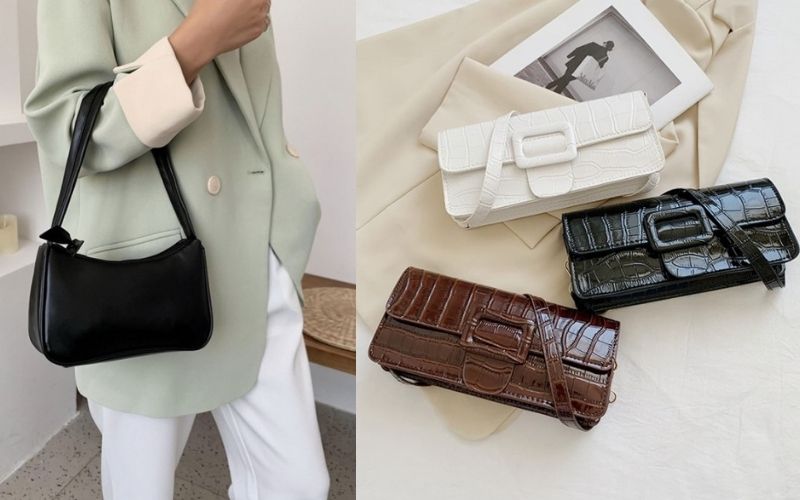 No Y2K fashion outfit is ever complete without a baguette bag. Seen on the likes of Carrie Bradshaw in Sex & The City, this accessory has become an iconic symbol of the Y2K style aesthetic. Monogram designer logos, like the Fendi Baguette and Louis Vuitton Pochette, were (and still are) a big thing for this style. Alternatively, you can keep it subtle (and within budget) with a plain baguette bag in your favourite colour instead. 
Butterfly Clips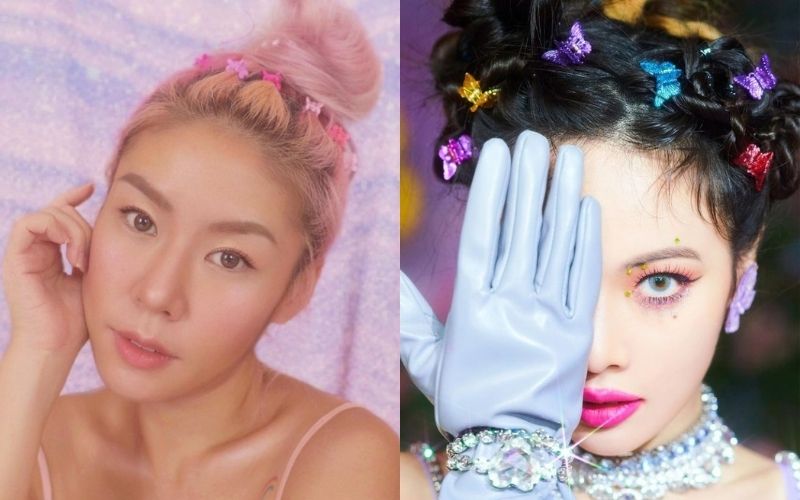 We can never seem to stop talking about butterfly clips, especially when it comes to Gen Z fashion. From TikTok subcultures like soft girls and e-girls to your K-pop girl group ults, there's no denying that this hair accessory is thriving in 2021. And the more clips adorning your hair, the better!
Related: Butterfly Clips, Scrunchies, And Other '90s Hair Accessories That Are Back In Style
Bandanas
Besides butterfly clips, you can also switch up your hair accessories with a versatile bandana. This gives you a more cool-girl approach to the Y2K style aesthetic thanks to its casual vibe. The bonus? It's a multipurpose accessory that can be worn as a top too!
Chain Belts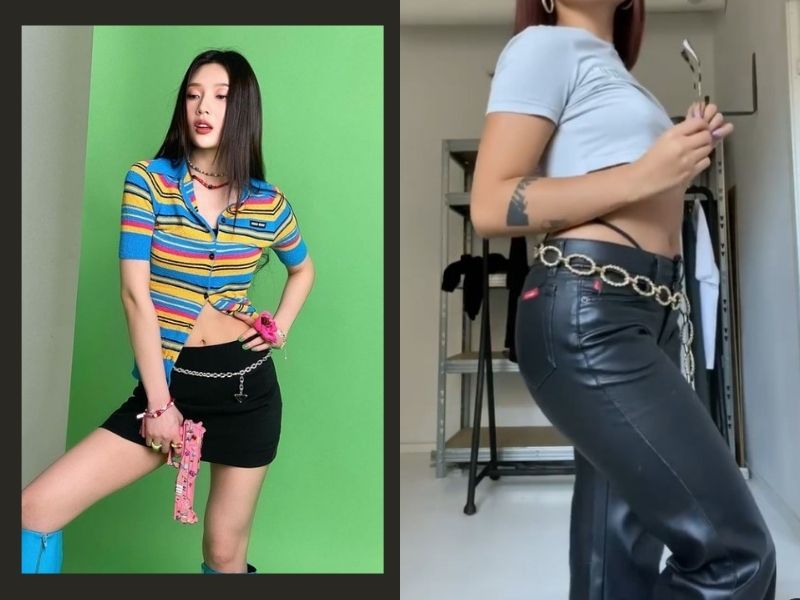 This retro accessory was first introduced in the '90s but also became very popular during the Y2K fashion era. Was there any particular function for it? Absolutely not, but we have to admit, chain belts do add an extra dose of pizzazz to any outfit. You can wear it as a body chain or simply loop it around your waist or hips to bring more drama to your pants or skirt. 
Resin Jewellery/Beaded DIY Accessories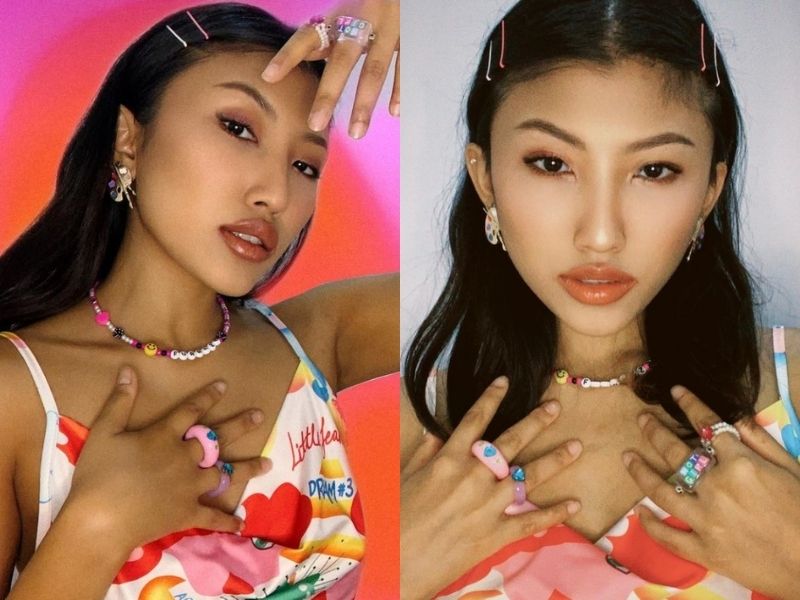 Remember those little DIY necklace kits we used to play with as kids? Well, they're becoming a major fashion staple in the Y2K style aesthetic. There's just something so kitschy and playful about these accessories that they never fail to bring a smile to anyone's face. Pair your beaded necklaces with a huge, colourful resin ring to get the full effect. 
Elongated Rectangular Sunglasses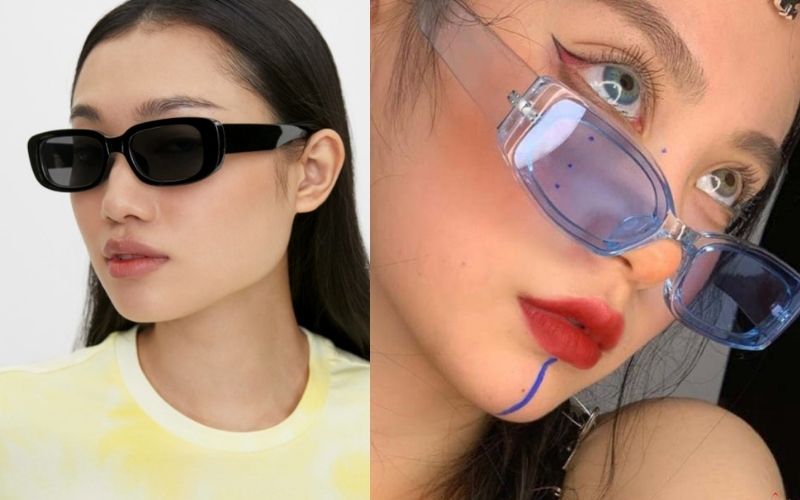 If the '90s had their micro sunglasses, the 2000s is when elongated sunglasses with rectangular frames reigned. Go for ones with tinted lenses in pink or blue to add even more pop of colour to your bold ensemble.
Baby Tees, Cropped Halter Tops, Lace-Trimmed Camisoles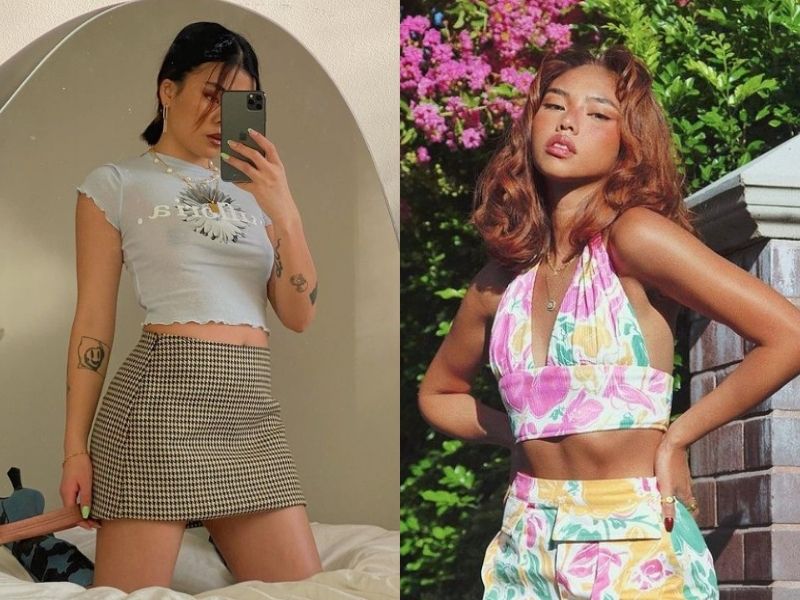 Tops that defined the Y2K fashion era are none other than baby tees, halters, and lace-trimmed cami tops. A simple and cute baby tee enhances your youthfulness. Whereas cropped halter tops are great going-out blouses to pair with casual bottoms. Meanwhile, lace-trimmed camisoles are versatile enough to be worn on their own, or over a basic tee for more coverage. The best part? They're all super easy to style and look good with everything, whether that's baggy jeans or pleated skirts.
Tie Front Tops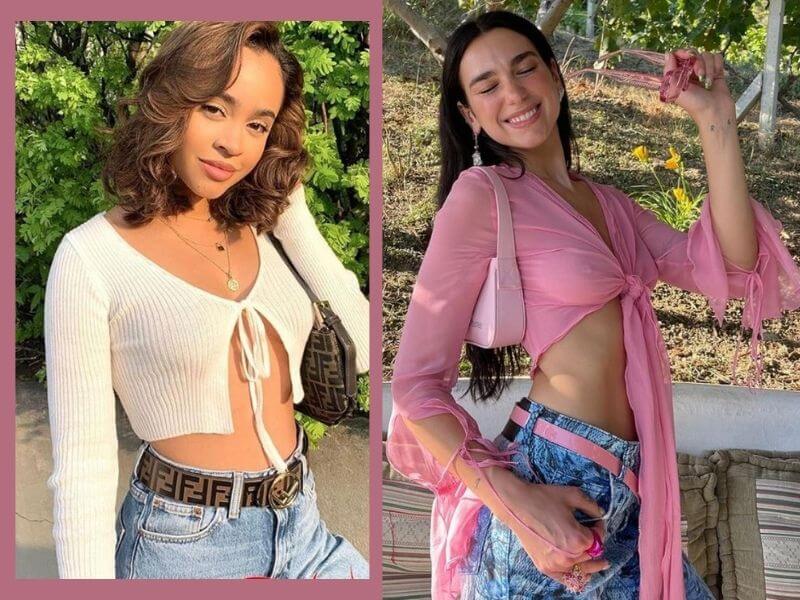 If there's one trait that almost every top has in Y2K fashion, it's a tie front ribbon. They typically come in the form of a ribbed cardigan that all soft girls would love to own. That said, there are also other fabric variations like what Dua Lipa is wearing, for a more carefree, beachy vibe.
Flared Pants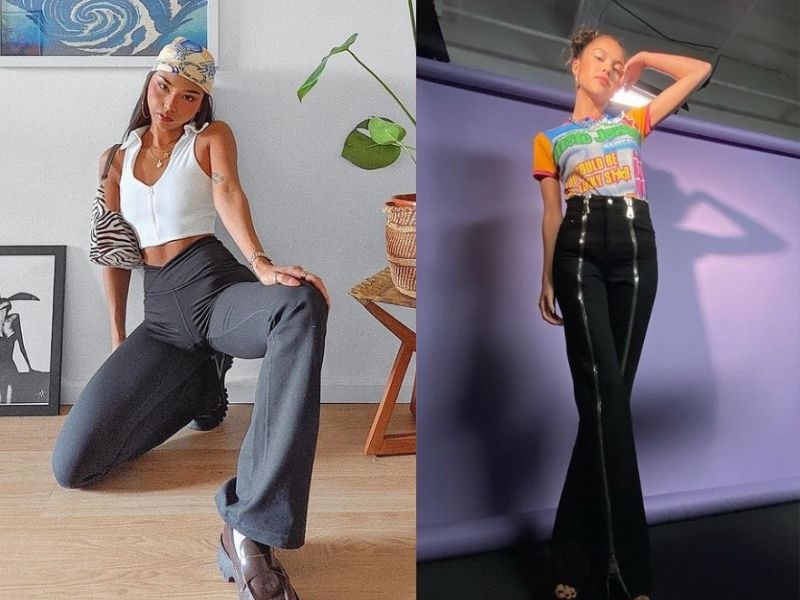 The yoga pants of the 2000s are reinterpreted with a Gen Z touch through flared pants. They make for a good alternative to sweatpants, as they look polished while still maintaining an effortless style. Prefer to have more structure and support? Go for flared jeans in the same figure-flattering silhouette. 
Low-Rise Jeans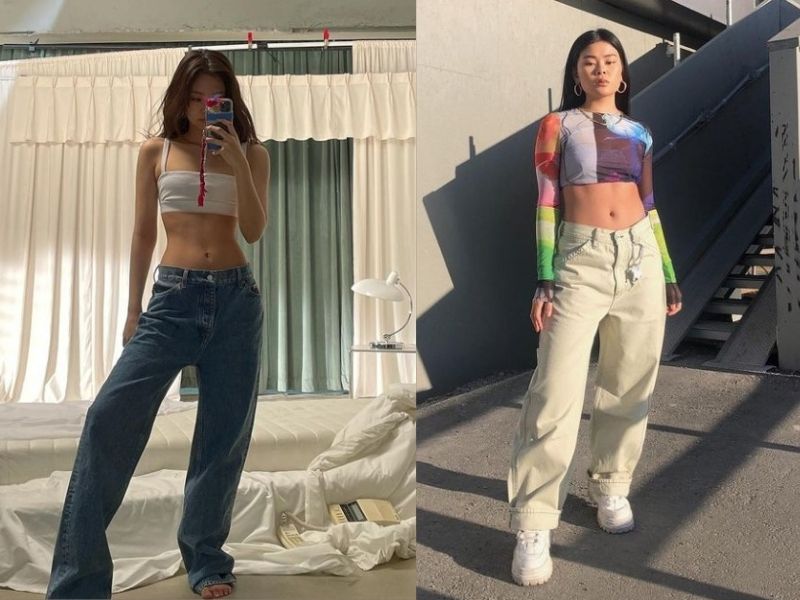 Believe us when we say we did not want (nor expect) this trend to come back. We're already so used to high-waisted jeans and love how they make our legs look long for days. So we're going to need some time to get used to seeing low-rise jeans again. But hey, if you like it, then feel free to rock these Y2K bottoms unapologetically. 
Wide-Leg Pants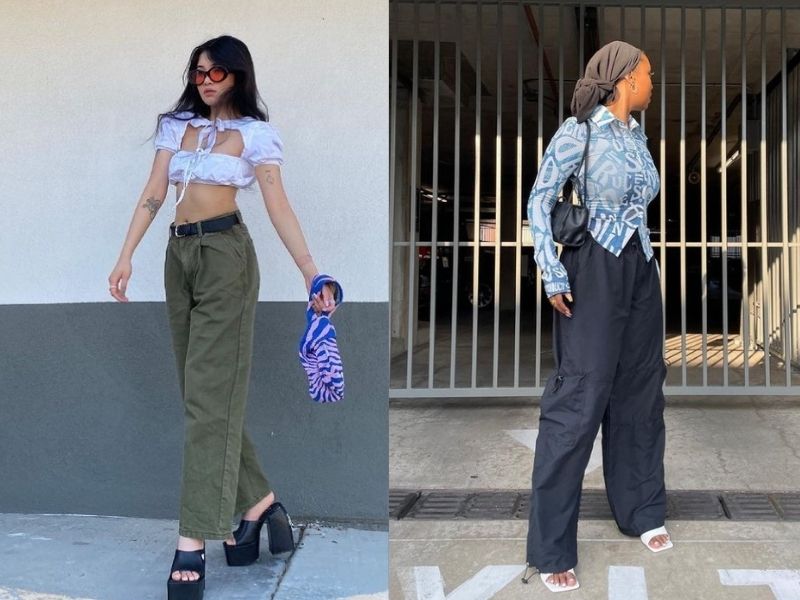 Alternatively, if you don't feel comfortable jumping back into low-rise jeans or flared/boot-cut bottoms, a wide-leg fit might be a better option. It might not be as dramatic as the previous two pants but it will undoubtedly still make a statement. 
Mini Skirts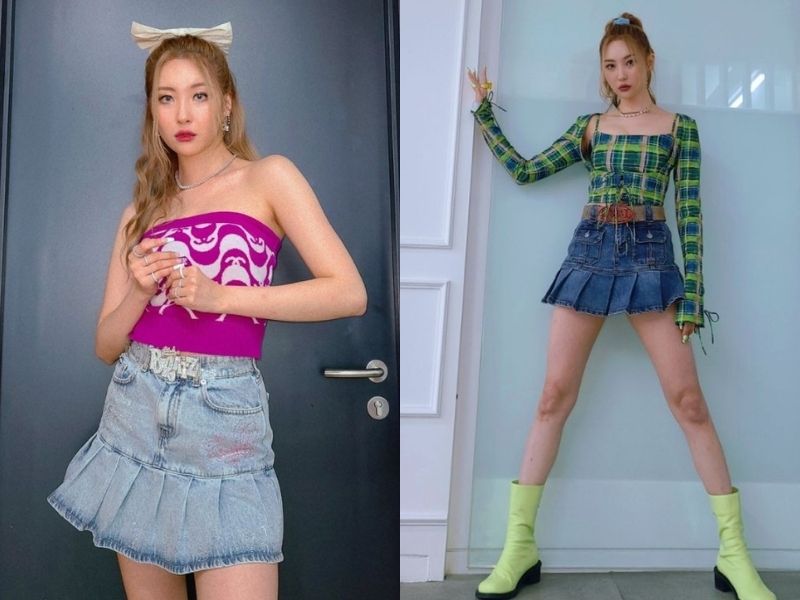 Cher Horowitz made a huge splash with her mini skirt collection in the movie Clueless. And that trend carried forward to the 2000s as well. We'd suggest going for a denim pleated skirt to fully embrace the boldness of the Y2K era. 
Velour Tracksuits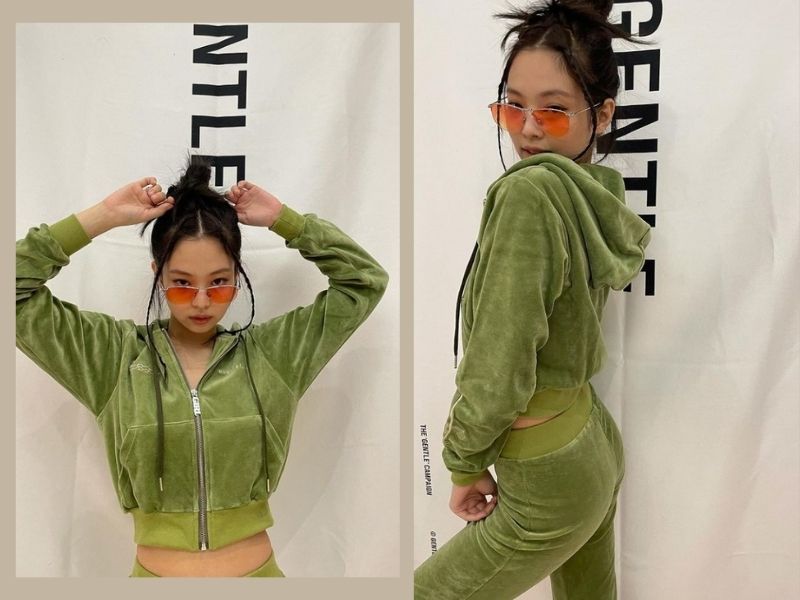 Loungewear is having a big moment right now and Y2K fashion is bringing back their version with velour tracksuits. Who could ever forget the famous Juicy Couture two-piece sets worn by Paris Hilton and Kim Kardashian? It's certainly not for everybody, but then again, the pandemic has got us all trying some pretty crazy styles. 
Denim On Denim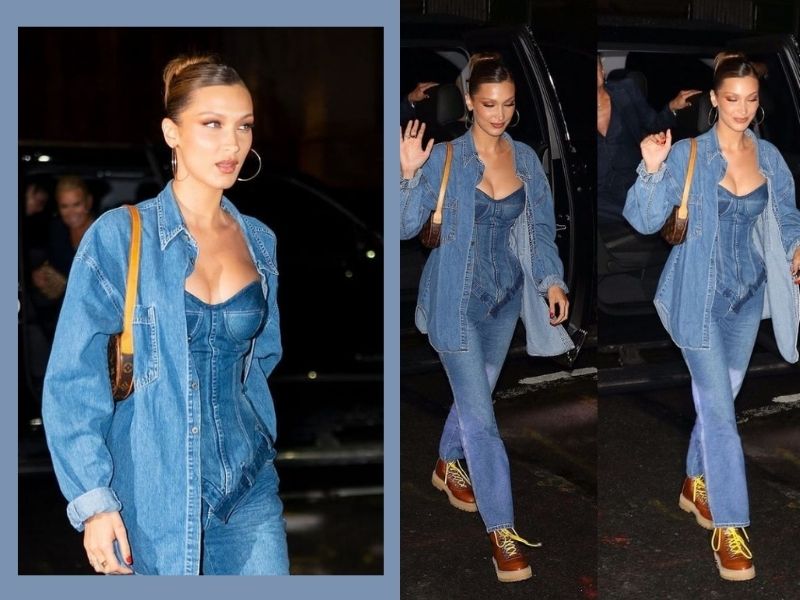 The internet is never going to let go of Justin Timberlake and Britney Spears' denim-on-denim ensemble and neither are we. Iconic as it was, thankfully, there are more wearable options like the Canadian tuxedo: a classic matching denim jacket and jeans pairing. And if you're daring, you can swap out your white T-shirt with a denim bustier to spice up your look. 
Chunky

Platform Shoes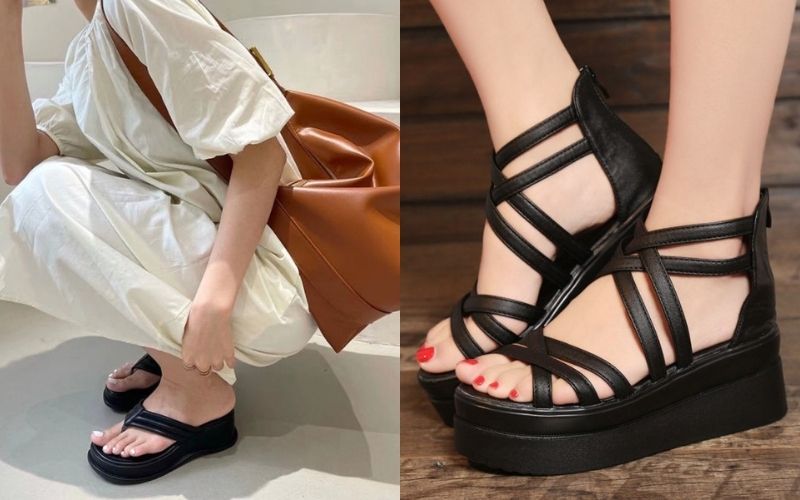 It's not Y2K fashion without chunky platform sandals or flip-flops. These comfortable casual shoes are great for when you want some extra height but don't want to wear heels. 
Embrace The Early Noughties With These

Y2K Fashion

Trends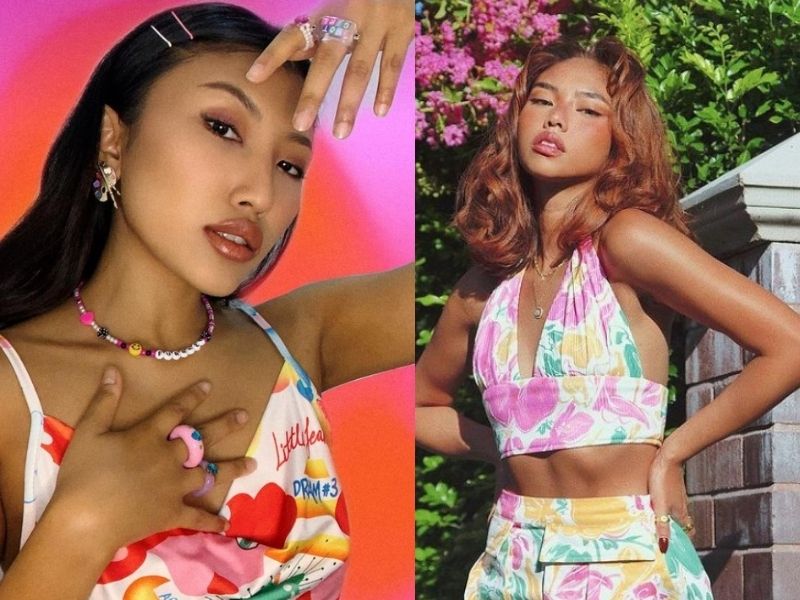 Whether you're adopting the early 2000s trends for a TikTok video or just to try something new, you'll definitely be serving some major looks with these Y2K fashion staples. Not feeling the vibe of the Y2K style aesthetic? Then check out other TikTok aesthetics, like dark academia or 'regencycore', to experiment with your sense of style. 
Find more TikTok style aesthetics and outfit guides here.