Between home life and the outside world, there seems to be one constant fashion variable: loungewear. And the one particular comfy trend that's been reigning supreme? Sweatshirts. In fact, we've been seeing the oversized loungewear top completely dominate our social media feed lately, so we've decided to compile our best finds. From sporty to sexy, here are 10 different ways you can style a sweatshirt. 
How To

Style Sweatshirts

Beyond Sweatpants
The Sporty Spice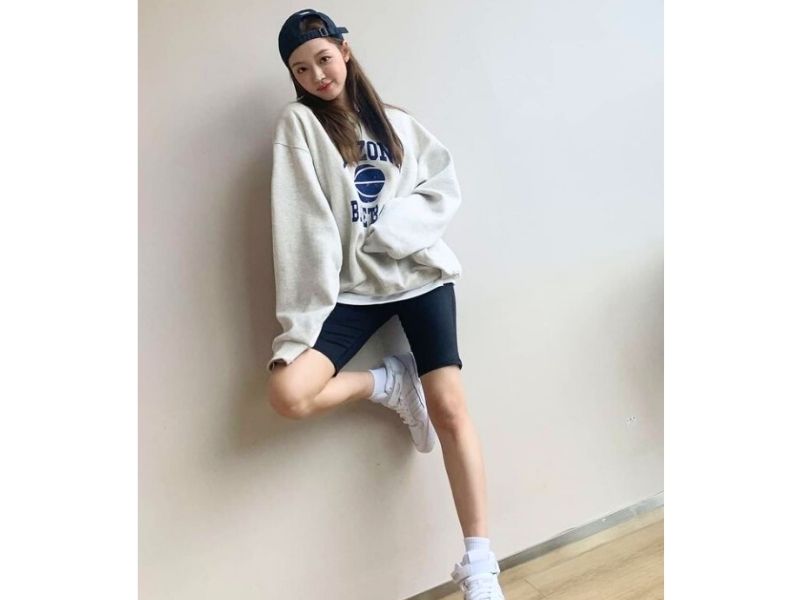 When wondering how to style sweatshirts, a popular way is to dress them down with other casual attire. Go for a sporty look as seen on Oh My Girl's YooA for a cool and comfortable outfit. This ensemble can easily take you from a lazy morning of running errands to a practice session at the dance studio. 
Shop this style:
The Cute But Daring
If you're feeling especially experimental, why not go all out and pair your sweatshirt with some unconventional pieces? Take a page from fashion YouTuber, Nina Huynh's bright and fun get-up, to showcase your creative flair. She's opted for a muted pastel moment, featuring light blues and pinks—perfect for complementing her coloured hair while rocking a cute and daring outfit. 
Shop this style:
The Preppy E-Girl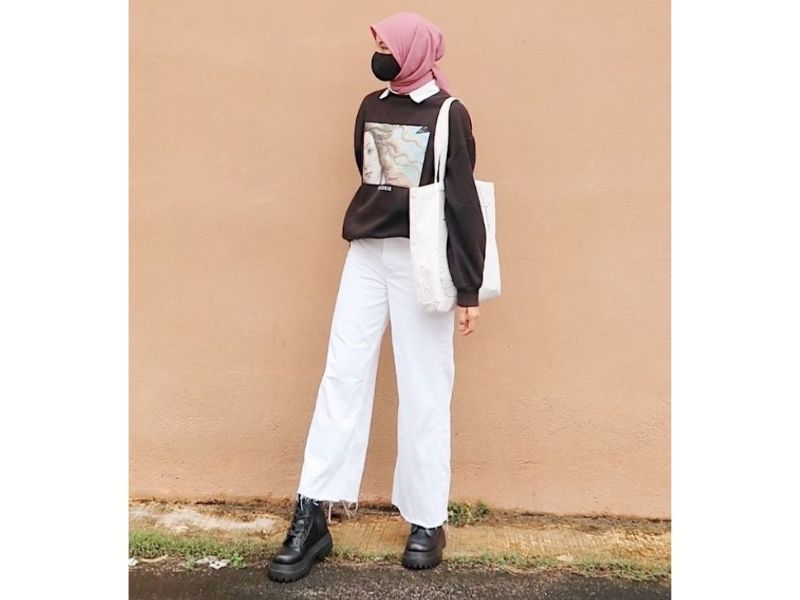 Get inspired by farajuliana's sweatshirt style and blend your preppy side with the E-girl aesthetic in your next outfit. When it comes to this edgier TikTok look, it's always best to stick to a darker or neutral colour palette. In this case, it's black and white, and really, where could you go wrong with that classic combo? 
Shop this style:
The Bold Statement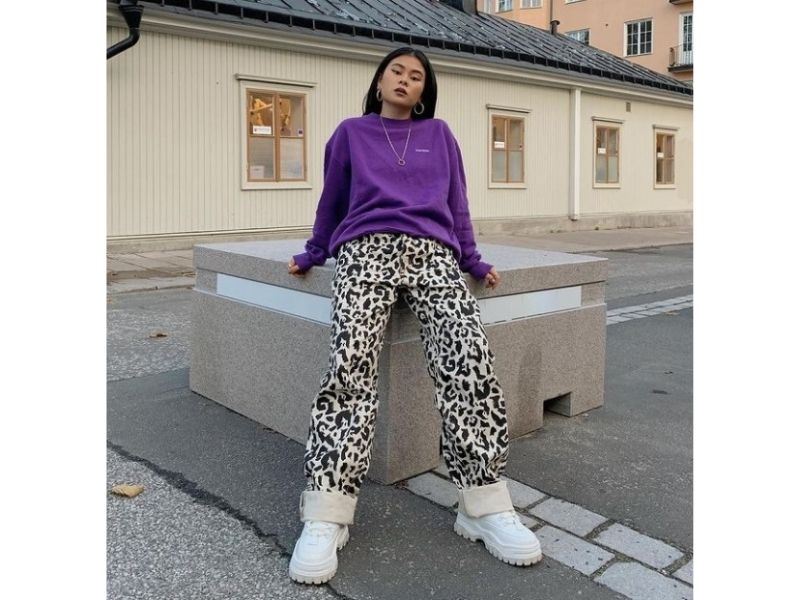 Want to make a statement with your sweatshirt style? Here's how to do it: Incorporate animal prints and striking colours into the mix for an instantly elevated look. Julia Dang never shies away from a bold, gender-neutral 'fit and in this #ootd, she experiments with baggier silhouettes for that effortless, street style vibe. 
Shop this style:
The Youthful Schoolgirl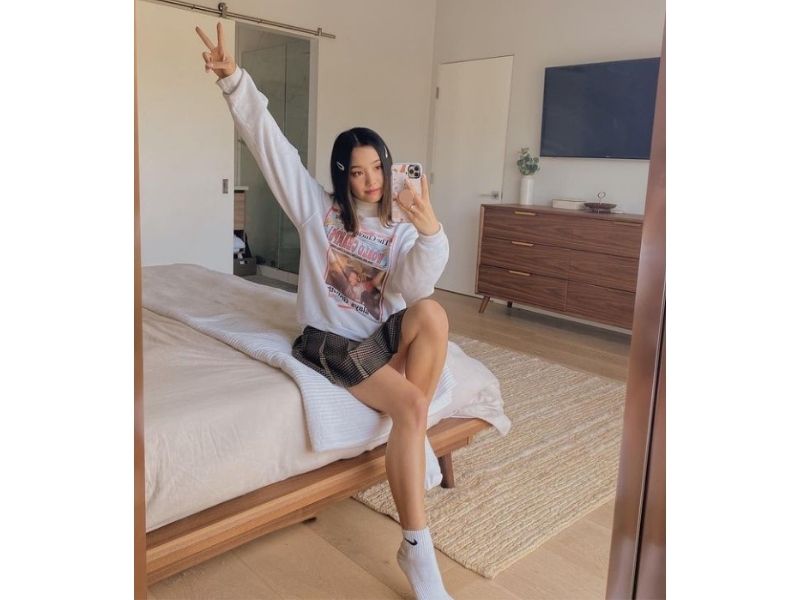 Look girly yet casual by copying Jenn Im's youthful sweatshirt style. Whether you're taking classes online over Zoom or able to attend them physically, there's always an excuse to dress to impress. This college campus attire (with cute hair clips to boot!) will keep you cosy in an air-conditioned classroom or home study as you take your notes with chic finesse. 
Shop this style:
The Chic & Sexy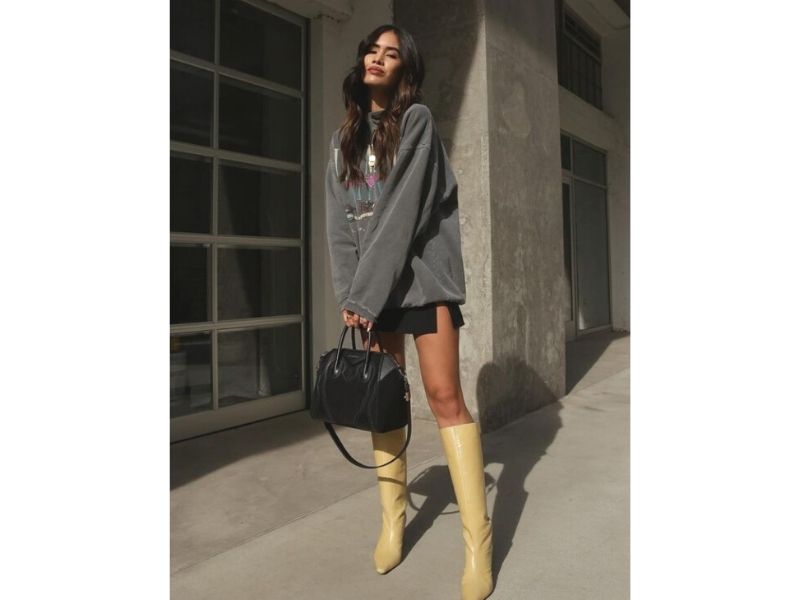 Wondering how to style your sweatshirt in a sexier way? Jill Wallace proves that even a simple sweatshirt can be dressed up in this stunning city-glam ensemble. Simply make some minor changes to your girly college outfit by replacing the tennis skirt with a more tapered alternative. If you're not comfortable wearing a mini skirt, you could also opt for a slit midi skirt or dress. 
Shop this style:
The Fashion Editorial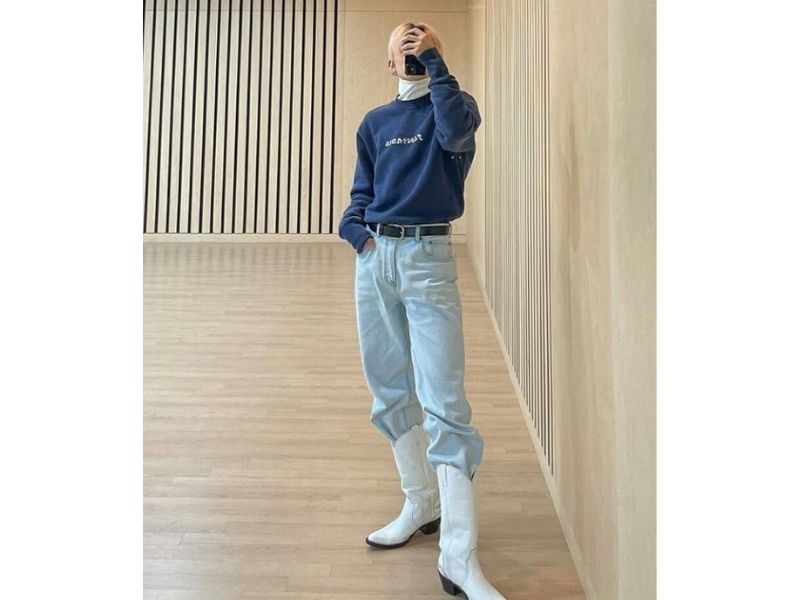 For the stylo milos who enjoy dressing like it's fashion week regardless of the occasion, this style is for you. A multitalented all-rounder, known for his dancing, singing, and rapping skills, TXT's Yeonjun isn't named 4th Gen IT Boy for nothing. On top of that, fans were quick to notice his impeccable taste in clothes through his off-duty outfits. He takes his sweatshirt look up a notch with a unique Western twist by donning cowboy boots instead of sneakers. 
Shop this style:
The Matching Set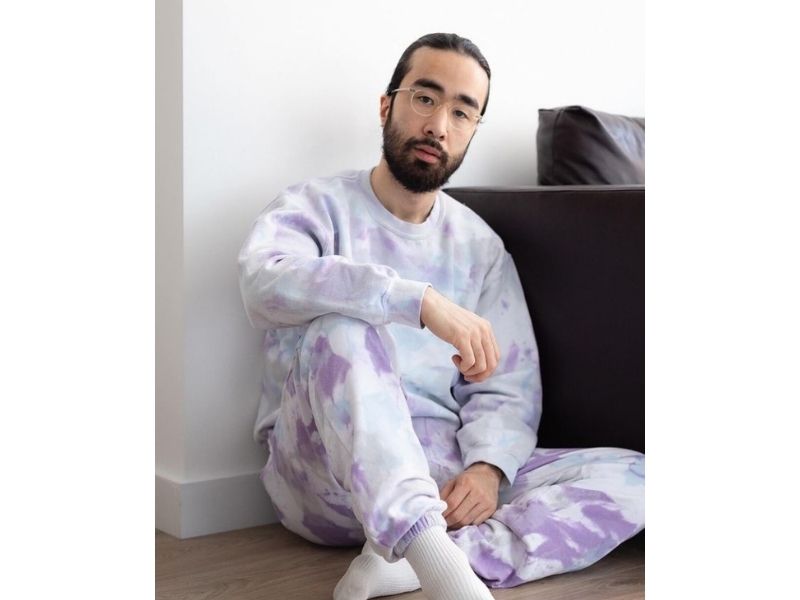 When stuck in a fashion rut, a fail-safe way on how to style your sweatshirt is with a matching set. You can choose to keep it simple with basic, solid colours for a clean, minimalist look. Or you can go for fun patterns and wear the season's trendiest prints as seen on Tim Dessaint's tie-dye ensemble. 
Shop this style:
The College Boyfriend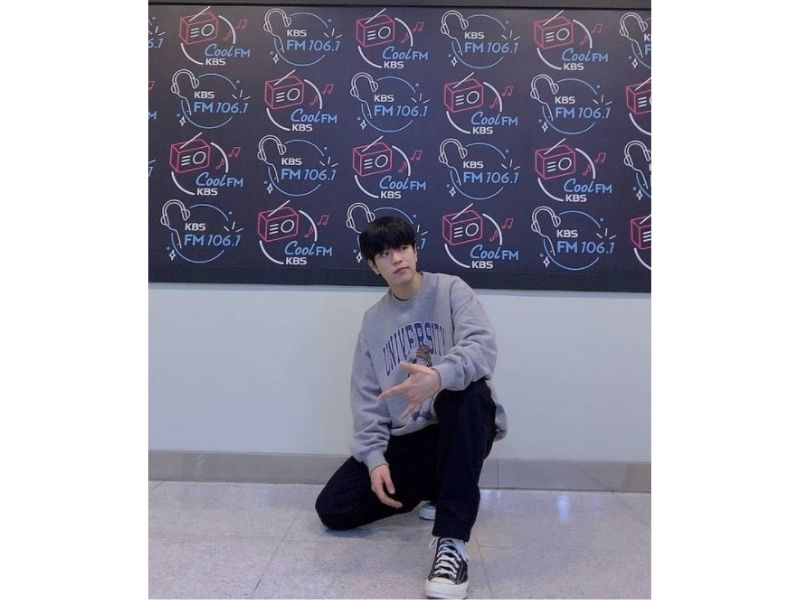 Flaunt your 'power college couple' title and confidently wear your school's logo to match your girlfriend or boyfriend. And if you don't have a SO, then there's always your K-pop celebrity crush to coordinate outfits with *wink wink*. Stray Kids' fans can imitate Seungmin's sweatshirt outfit with these basic wardrobe essentials. 
Shop this style:
The Simple Athleisure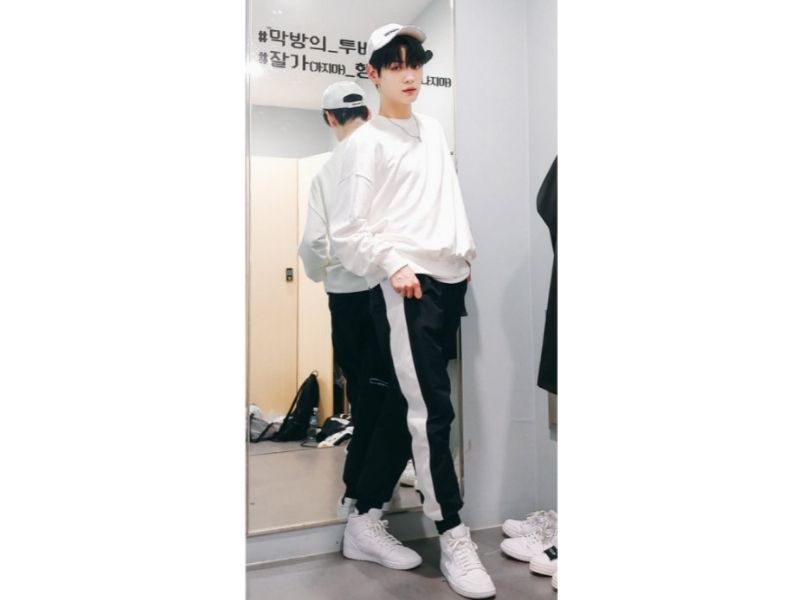 Due to the pandemic, athleisure is taking centre stage again. TXT Soobin's outfit for their We Lost The Summer performance is definitely one of their most wearable looks by far. It just goes to show that, sometimes, the simplest of styles can be the most impactful. 
Shop this style:
Stay Comfortable & Chic With These Fashionable

Sweatshirt Styles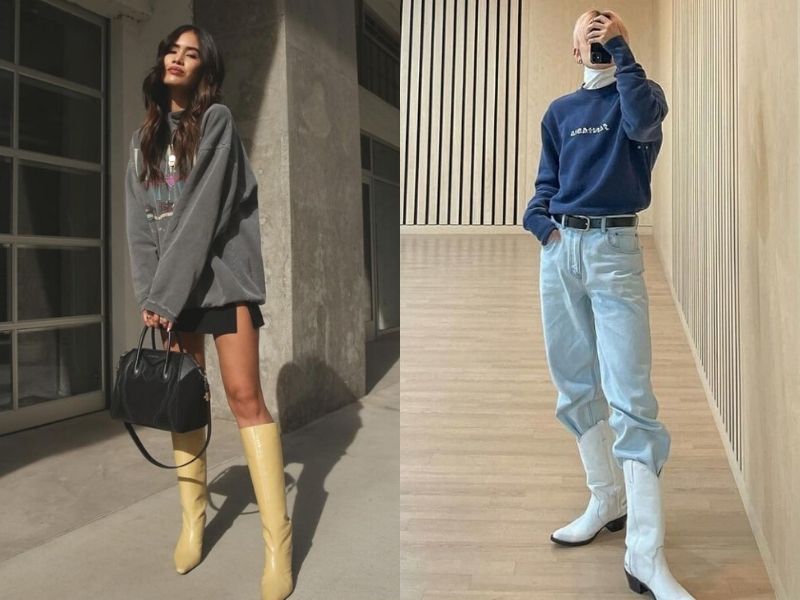 We hope this style guide has helped you expand your sweatshirt looks and that they don't have to be limited to just sweatpants. Apart from the 10 styles we've shown, you can also throw on a bucket hat or try these beanie outfits for more variety. In search of other comfortable clothing pieces and fashion tips? Then check out our guide on how to style mom jeans.