Dyeing your hair can completely change the way you feel and view yourself. It gives you the kind of confidence that allows you to wake up in the morning, look in the mirror, and sing, "Who's that sexy thing I see over there?" with all the self-love in the world. However, choosing a new hair colour can be quite a stressful task. As if that wasn't enough, there's also your skin tone to take into account and that's a whole other headache altogether.
Luckily for you, we've compiled this guide to help you out! Though in this article, we'll be specifically focusing on hair colours for warm skin tones. Continue reading to see how you can identify your skin tone. 
How To Identify Your Skin Tone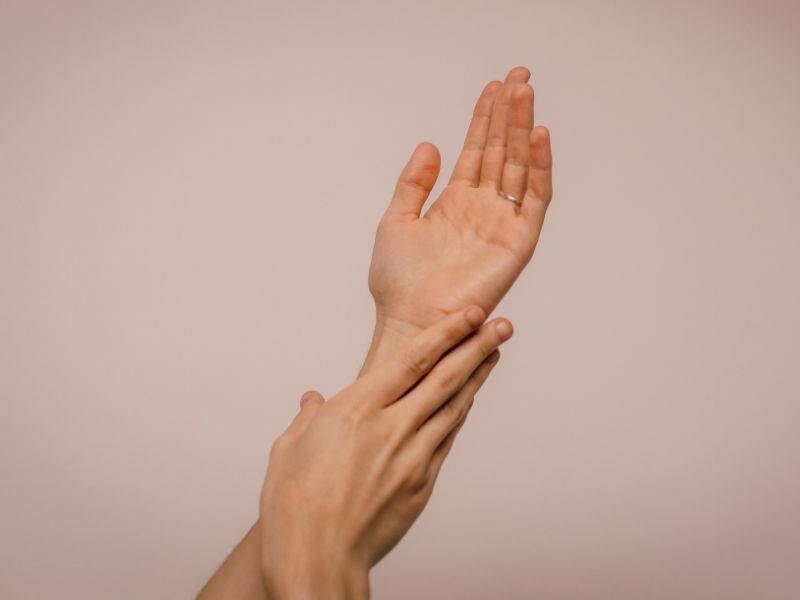 Before you get started on deciding the hair colours you want, you first need to know what your skin tone is. Cool skin tones will feature pink, blueish, or red undertones. Warm skin tones will have yellow, peachy, or golden undertones. Meanwhile, neutral skin tones will include a blend of both. If you're not sure whether your skin tone is cool, neutral, or warm, here are some simple tips to help you out:
Check The Colour Of Your Veins
Take a look at the insides of your wrists or on top of your hands. Those with warm skin tones will usually have greenish veins while those with cool skin tones will be sporting bluish-purple hues. And for those who don't have a distinct colour, you're most likely neutral-toned.
Notice How Your Skin Reacts To Sun Exposure
The way your skin reacts to sun exposure can tell you which skin tone you fall under. For instance, if your skin starts to burn and you feel a stinging sensation after being exposed to the sun, then you're cool-toned. However, if you're the type of person who tans very easily without feeling any burns then you fall under the warm-toned or neutral-toned skin category. 
The Gold/Silver Jewellery Test
What colour do you usually gravitate towards when picking your jewellery? If your accessories are mostly made up of icy silvers because it complements your skin better, then chances are you have a cool undertone. If you find that gold jewellery appears to be more flattering against your complexion then you have a warmer undertone. You're neutral-toned if both colours look good on you.
Best

Hair Colour For Warm Skin Tones

(Fair)
Copper Red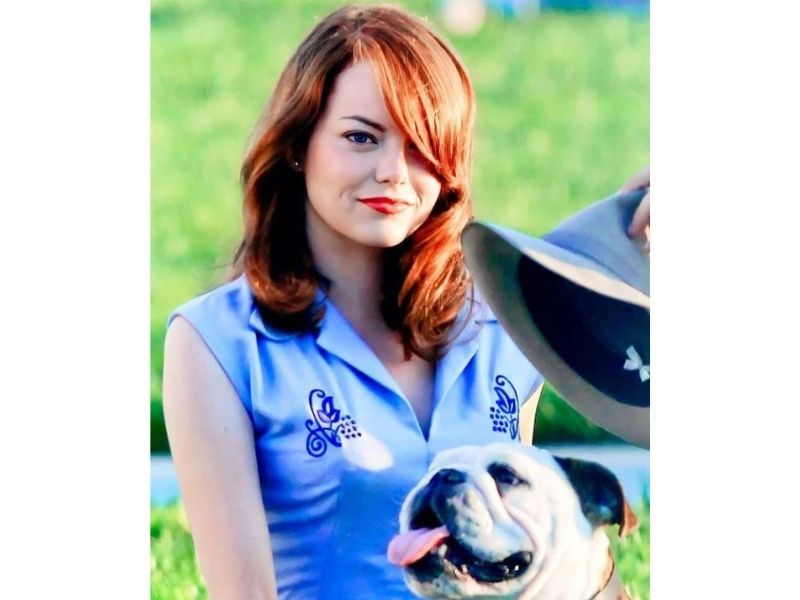 Want to dye your hair red but not sure which shade will look good on you? Then take inspiration from Emma Stone's well-renowned copper-red tresses. The hue will help bring out your complexion and complement the warmness of your skin tone.
It's not overly loud, making it wearable enough for everyday wear but still packs a punch that will surely have heads turning. This is one of the best hair colours for warm skin tones especially if you're looking to make a subtle statement. 
Try: Issteru Japan DIY Hair Dye in Cherry Red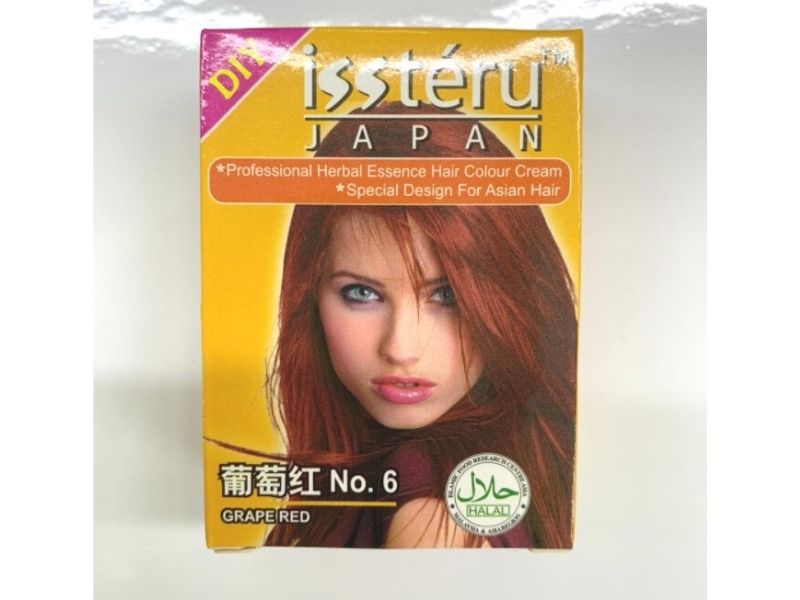 Maple Brown
If a low-maintenance style is what you want, try this hair colour for your warm skin tone. Maple brown is a flattering shade that generally looks good on pretty much anyone and it's sure to look good on you too! Before you scoff at the thought of yet another brown tint, this particular shade has some brighter orange undertones which give you a refreshing twist.
This will instantly spruce up your image, making you appear more bright and youthful. It's also appropriate for office settings if you're in the creative field. Otherwise, just turn this shade two tones darker when you dye your hair to be on the safer side. 
Try: Mise en Scene in Warm Coral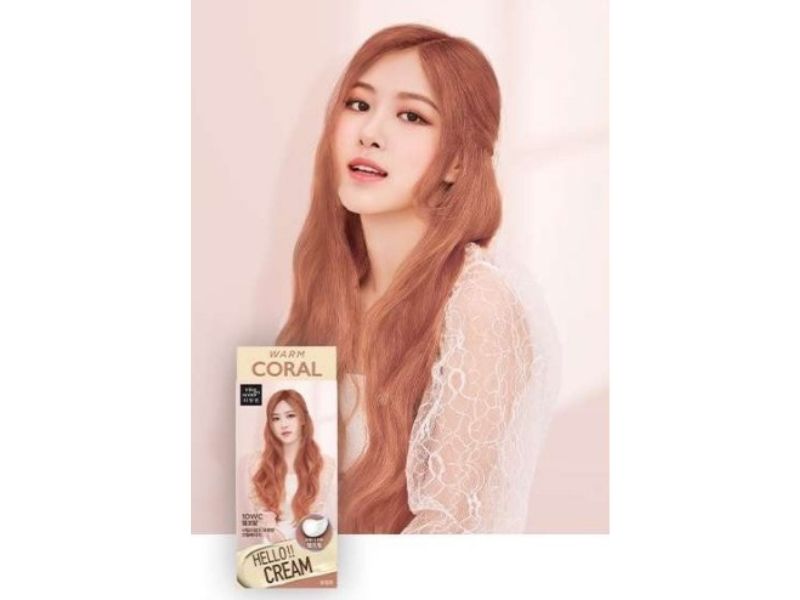 Best

Hair Colour For Warm Skin Tones

(Medium)
Dark Auburn Red
A simple way to boost your medium warm skin tone is by opting for deeper hair colours. You can give this dark auburn red hue from Revlon a shot—it's what Lisa from K-pop girl group Blackpink has worn for an eye-catching look!
This hair colour is a good in-between shade that's not overwhelmingly vivid but not too dark either. So, if you're not ready to dye your locks in brighter hues but still want something distinct, this shade is for you. 
Try: Revlon ColorSilk Beautiful Color™ in Dark Auburn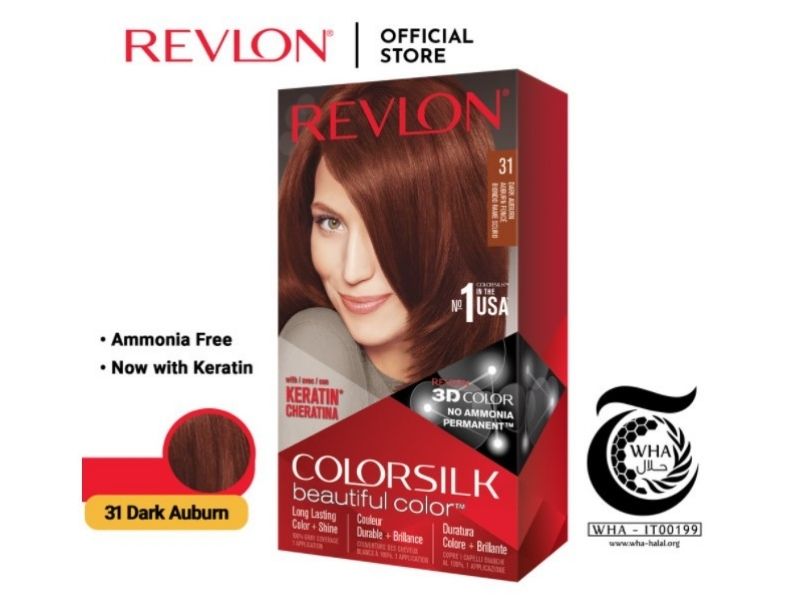 Rose Gold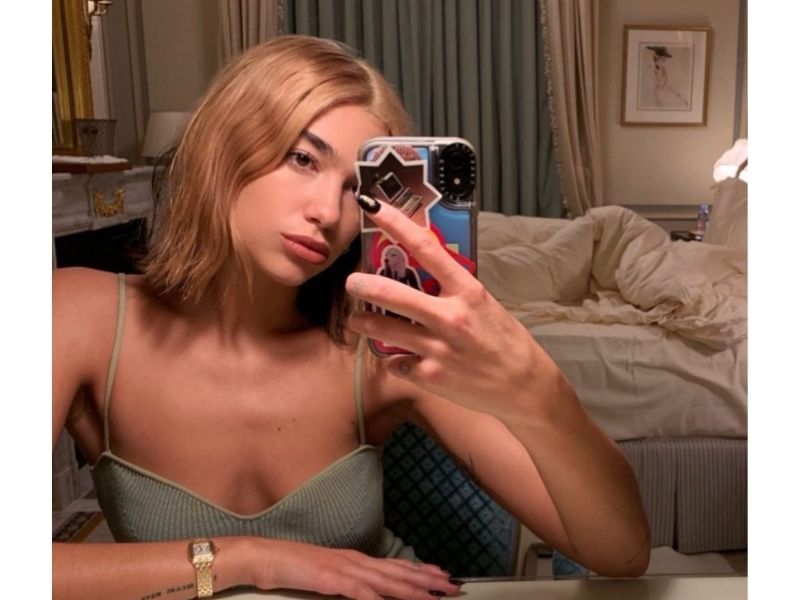 Rose gold is a trendy hair colour that's great for warm skin tones. This soft, delicate hue is more muted and won't be so in-your-face compared to most pastel shades. It's easy to pull off and gives your medium complexion a nice pop of colour.
Plus, it'll pair very seamlessly with feminine outfits, especially if your style is similar to the TikTok soft girl aesthetic. And if not then it can serve as an accented feature to your minimalist style. 
Try: The Beauty Store Low Ammonia Hair Dye Cream in Rose Gold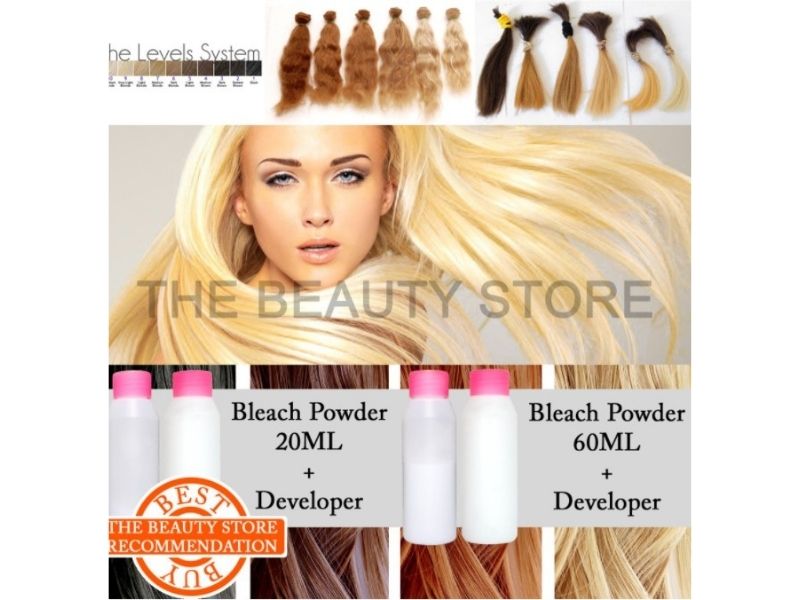 Best

Hair Colours For Warm Skin Tones

(Deep)
Midnight Blue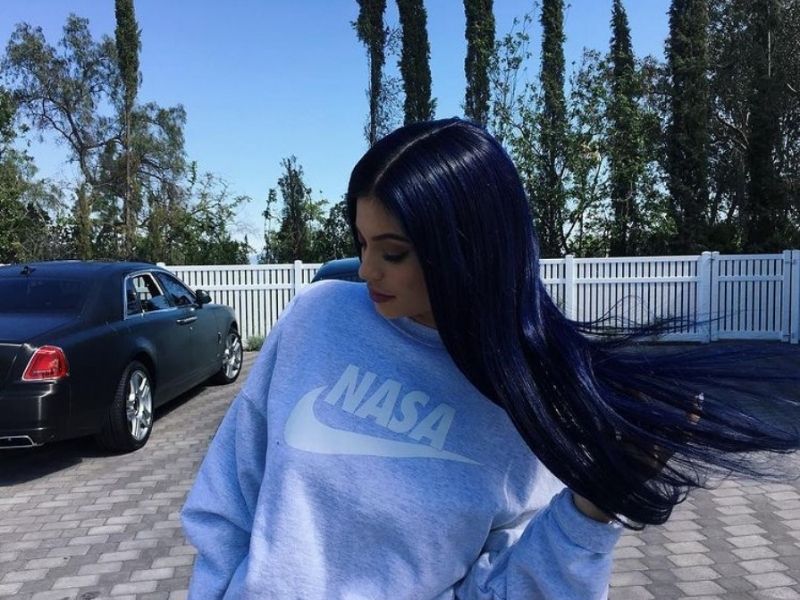 Channel your fantasy-like, mermaid vibes unapologetically with a striking midnight blue mane. Even though this hair colour leans towards cooler undertones, it creates a flattering contrast against warmer complexions.
So, warm skin tones can rock this deep bluish-black shade too. It's a unique tint that can make you look more sophisticated as well as rebellious, depending on your sense of style. 
Try: Garnier ColorNaturals in Midnight Blue
Face-Framing Blonde Highlights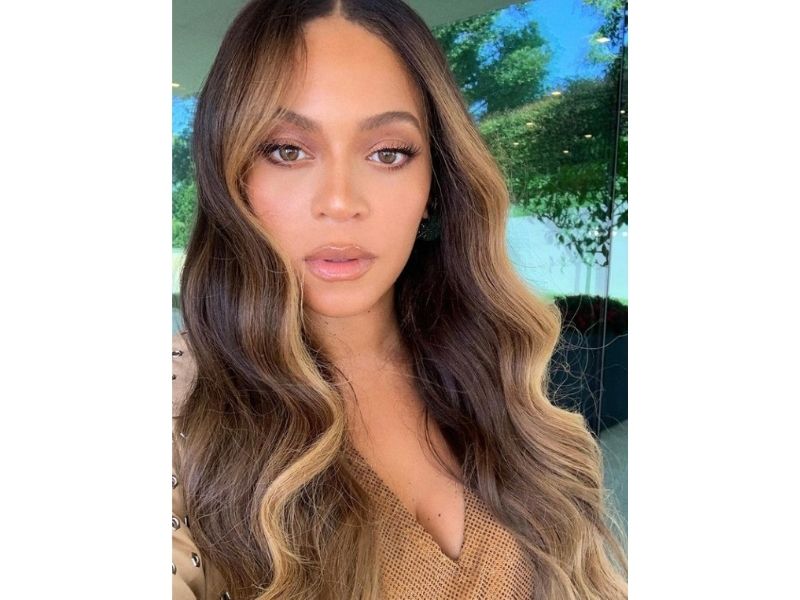 You've probably seen this hair trend circulating all over social media at some point and that's face-framing highlights. This look has a wide variety of styles that range from bold hues like platinum blonde and cotton candy pastels to natural colours like brown and caramel shades.
It's a great look for those who don't want to bleach their entire head but still want to dip their toes into dyeing their hair. Honey-bronze hair colours are better suited for warm skin tones, as it brightens and highlights your complexion. 
Try: L'Oreal Paris Excellence Fashion Hair Colour in Golden Beige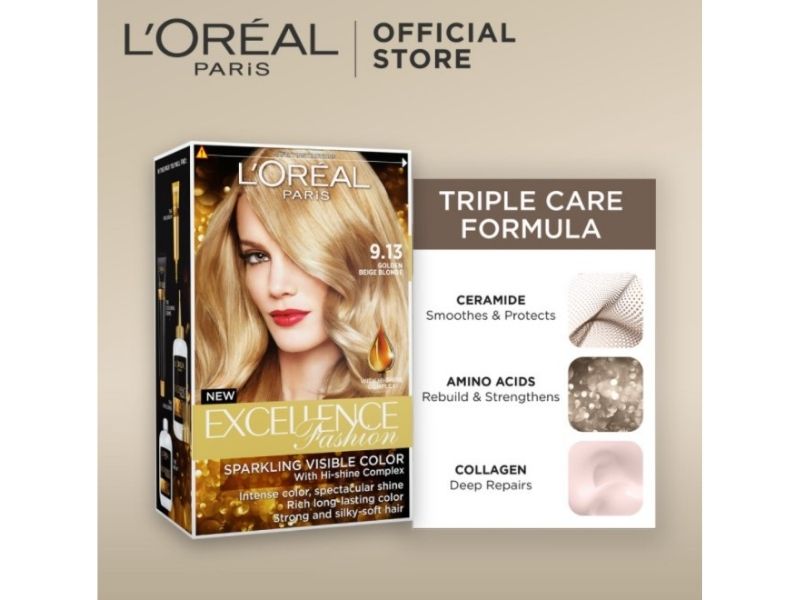 Give Your Locks A Brand New Coat With These Pretty

Hair Colours For Warm Skin Tones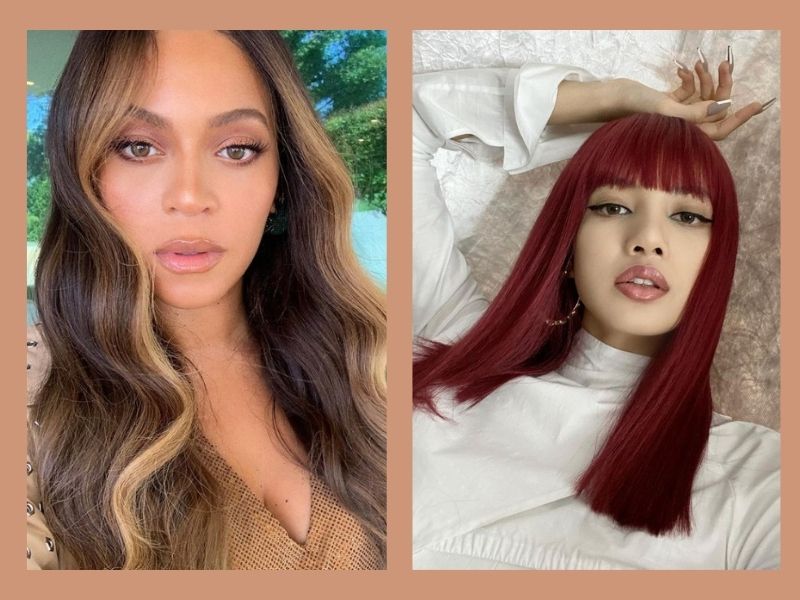 We hope this list has given you some hair colour inspo for warm skin tones. Of course,  there are numerous other shades that are just as flattering and these six hues are just some of them. At the end of the day, you have the freedom to choose whatever hair colour you'd like to try; as long as you feel comfortable and confident with the hue you're going for, that's all that matters! 
Don't want to dye your hair but still looking to switch up your look? Check out our other article on fashionable short hairstyles for men and women.