Huawei has been in the business of making laptops since 2017. Over the last few years, the Huawei MateBook series has become a popular choice for users looking for stylish laptops with great hardware. The MateBook family consists of the flagship MateBook X Series, the MateBook Series, and the MateBook D Series, with the D Series touted as being made for everyone. This brings us to the Huawei MateBook D14 Intel Edition in Malaysia, the newest model to enter our local market. Here's everything you need to know about Huawei's latest laptop release.
14 Things You Should Know About The

Huawei MateBook D14 Intel Edition In Malaysia
Intel Edition vs AMD Edition
You might recall that Huawei has previously released the MateBook D14 in our market a while ago. That particular model is powered by the AMD Ryzen 7 3700U processor, while the latest entry has a 10th Gen Intel Core i5-10210U processor.
Huawei MateBook D14 Intel Edition

Pricing In

Malaysia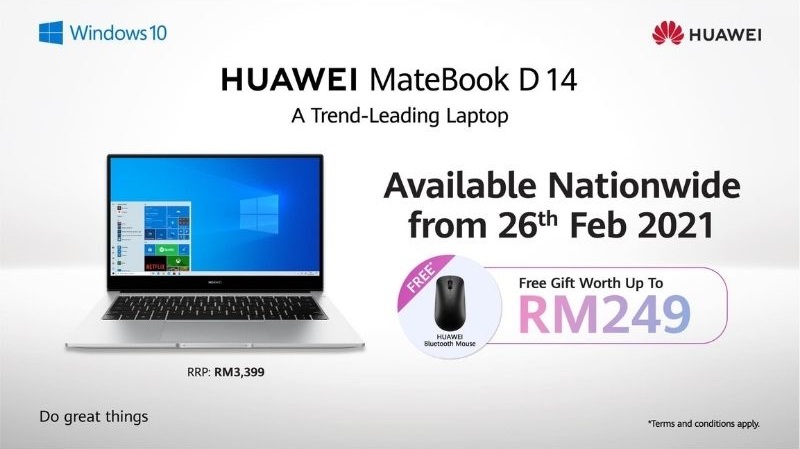 In Malaysia, the Huawei MateBook D14 Intel Edition has a recommended retail price of RM3,399. You also get a free gift in the form of the Huawei CD20 Bluetooth Mouse worth RM249 alongside that. The Ryzen Edition can be purchased at a price tag of RM2,899.
Huawei MateBook D14 Intel Edition

 Availability In

Malaysia
The laptop is now available for purchase online on Shopee Malaysia. Alternatively, you can get it via the Huawei Online Store. It is only available in Mystic Silver.
Display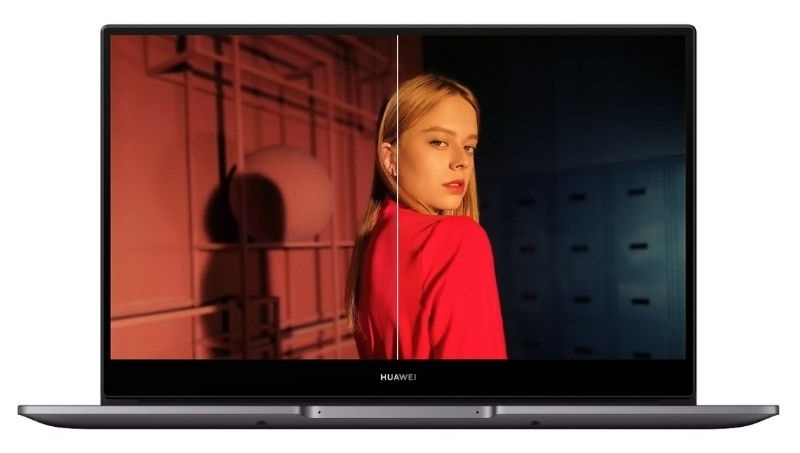 You're looking at a 14-inch FullView IPS display with a 1920 x 1080 resolution and a 16:9 aspect ratio on the MateBook D14. The screen has a slim top and side bezels at 4.8mm thick, which makes for a more immersive viewing experience. Apart from that, the display has a 178° viewing angle and is TÜV Rheinland-certified for its eye-protection feature in reducing blue light.
Specs
Besides the Intel processor, the newer model also comes with Nvidia GeForce MX250 graphics (The Ryzen Edition is equipped with Radeon RX Vega 10 Graphics). The rest of the specs are identical, with 8GB DDR4 RAM and 512GB PCIe SSD.
Slim & Lightweight
Measuring 15.9mm thick and tipping the scale at 1.38kg, the Huawei MateBook D14 is an easy-to-carry laptop. Huawei manages to fit in a USB-C port, two USB-A ports, an HDMI port, and a 3.5mm audio headphone jack on the sides.
180

°

Lid Opening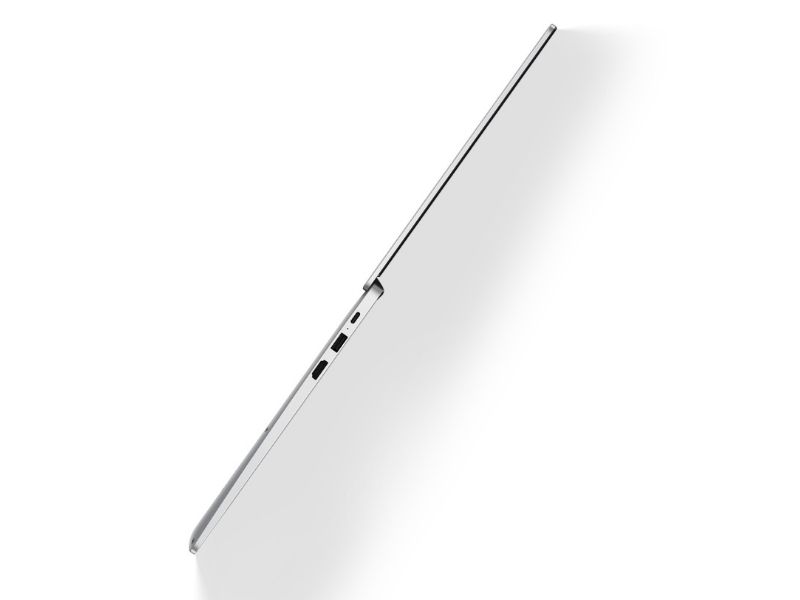 The display lid has up to 180° opening angle. Yes, that means you will be able to tilt the lid all the way back and lay it flat if you want to. 
Peekaboo Webcam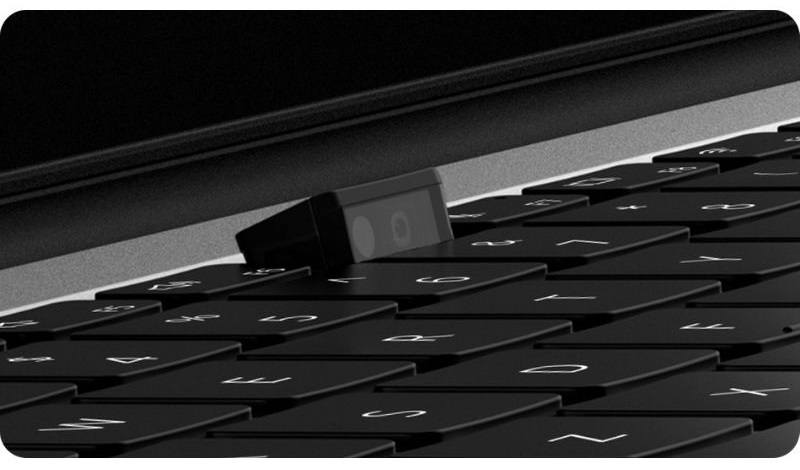 Do not be alarmed if you don't see any webcam above the display. A front-facing camera still exists but is hidden under one of the keys on the keyboard. All you need to do is to press on that particular key, and the camera will pop right up. Press it again to hide it away.
Besides making it possible to shave off the top bezel to achieve an almost border-less look, the pop-up design also allays any privacy concerns that you may have with a camera staring at your face at all times.
It Unlocks With Your Finger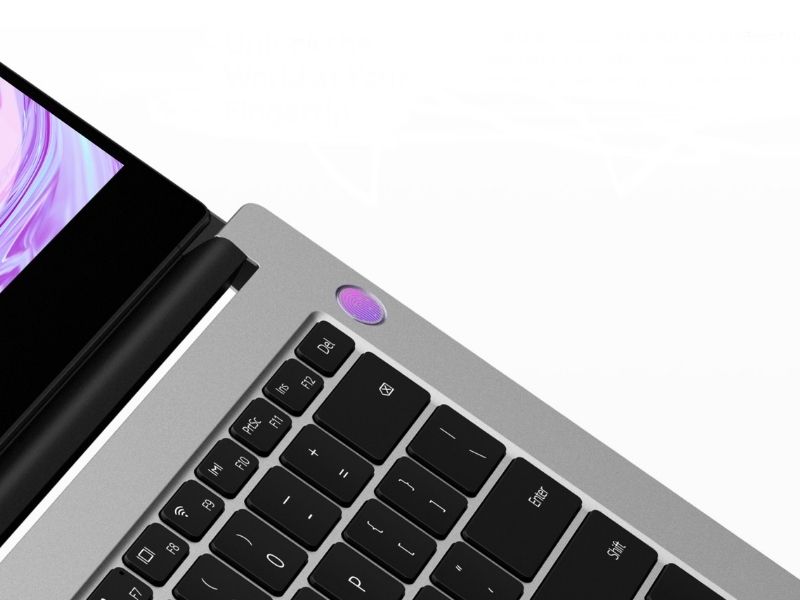 You can find fingerprint scanners not only on smartphones but on modern laptops too these days. On the Huawei MateBook D14, the fingerprint reader is located to the right side of the keyboard. Save yourself the hassle of entering your password/PIN dozens of times a day.  
Cooling Fan
Remember those days when you would feel the need to place a laptop cooler underneath your laptop? There is no such need with the Huawei MateBook D14 as it comes with a built-in cooling fan. The Shark Fin 2.0 fan design optimises airflow on top of dissipating heat, and it does so silently.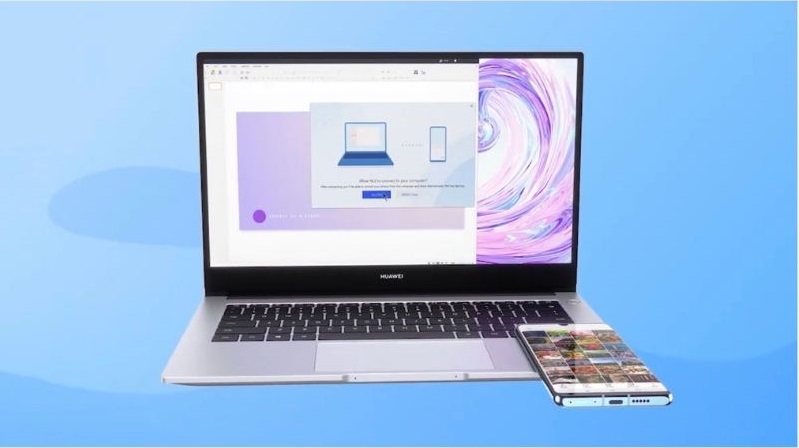 Huawei Share is a quick and convenient way of sharing files between Huawei devices using Bluetooth and Wi-Fi Direct. Between a Huawei MateBook and a Huawei smartphone, the process of transferring any types of files—be it documents, photos, or videos—is just a simple tap away between the two devices. No internet connection required.
The Battery Can Really Last
The Huawei MateBook D14 packs a 56Wh battery, which promises a battery life that can last for quite a while. As far as numbers go, you will be able to watch Full HD 1080p videos for up to 9.5 hours straight. It can chug on for even longer hours if you do not watch videos continuously for that long. 
Fast Charging In A Laptop
The best complimenting feature to a long-lasting battery is fast charging. When the Huawei MateBook D14 finally runs out of juice, you can use the 65W USB-C charger that comes included in the box to charge it back up quickly. Just 30 minutes of charging can fill up 46% of the battery to use for hours.
There's A Bigger-Screen Model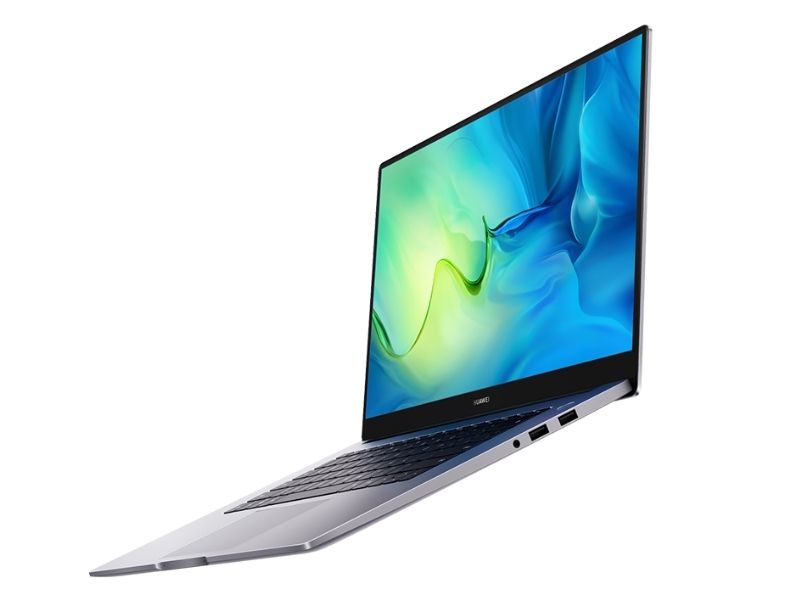 A 14-inch laptop display is plenty big for most users. However, if you find yourself craving an even bigger screen real estate, Huawei has a 15-inch model in their MateBook D family. Do note that the MateBook D15 is only available with a Ryzen processor.
The

Huawei MateBook D14 Intel Edition In Malaysia

Makes For A Good Workhorse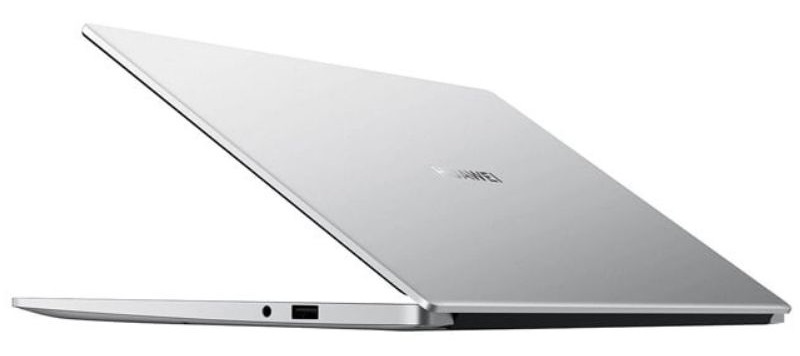 Just like its smartphones, Huawei's laptops come with top-notch hardware. The Chinese company has shown that it is just as capable of making good laptops as some of the traditional players like Dell and HP. 
In Malaysia, the Huawei MateBook D14 Intel Edition is a solid machine with plenty of features, and the new model with an Intel processor arrives at a time when laptops are much sought after. Between features like Huawei Share and long battery life, this laptop should be on your radar if you are in the market for one. 
We also have a list of laptops under RM2,000 for you to check out if you are on a budget!
Check out Tech Thursday for 1-day only lowest price, unbeatable deals and extra 20% Coins Cashback every Thursday!