By now, everyone knows about the wonders of Korean skincare. After all, if there's a chance to replicate the fresh, dewy skin effect on our own faces, you bet we're going to take it. However, with so many beauty brands out there, it can be overwhelming to know which one to choose. So for K-beauty newbies, we've compiled a list of some of the best Korean skincare brands (and their best-selling products) to help you get started! 
The Best

Korean Skincare Brands

You Can Buy In Malaysia
Your skin will say gamsahabnida for these.
1. AHC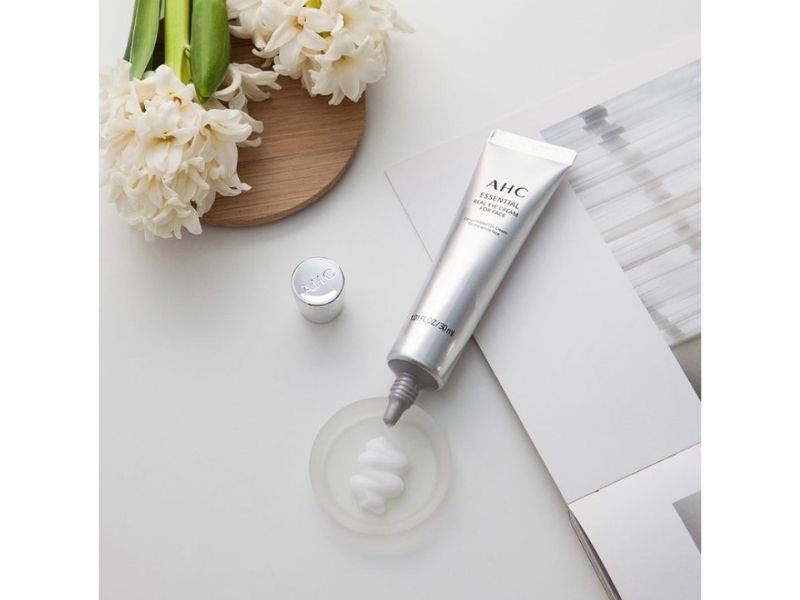 AHC is one of the best Korean skincare brands when it comes to anti-ageing goodness. Founded in 1999, they initially began as a professional skincare line for dermatological clinics and private aesthetic spas. Eventually, AHC was born, offering top-quality professional products for easy, personal use. They offer a wide range of products, with many raving about their eye creams. 
Best-Selling Product: AHC Essential Eye Cream For Face. This lightweight gel is packed with powerful ingredients like peptides and vitamins, providing intense hydration for firmer and more even skin. 
2. Innisfree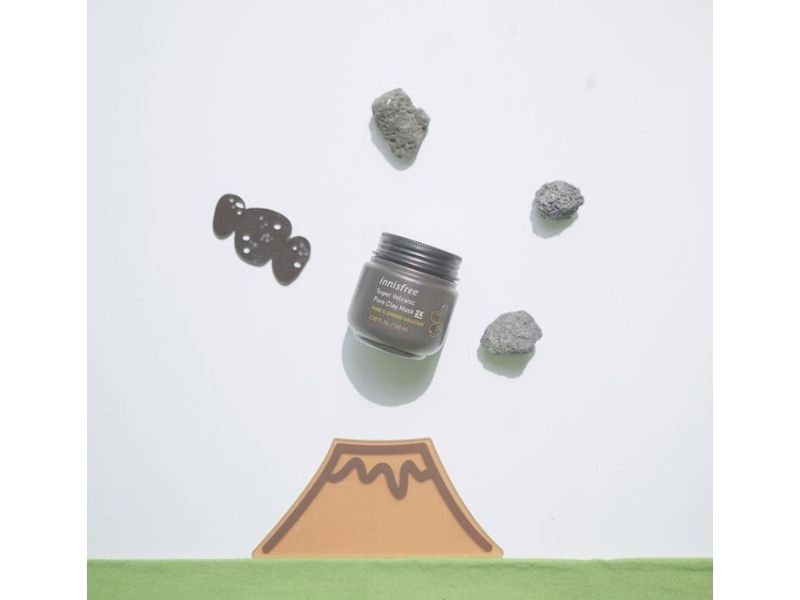 Innisfree was the first natural Korean skincare brand back in 2000. They're well-established for their beauty products that are made from at least 70% natural ingredients that are derived from the volcanic Jeju Island. 
Best-Selling Product: Super Volcanic Clay Mousse Mask. The 10-in-1 clay mask is great for oily skin types as it has 2x stronger sebum absorption and the ability to shrink large pores. 
3. Belif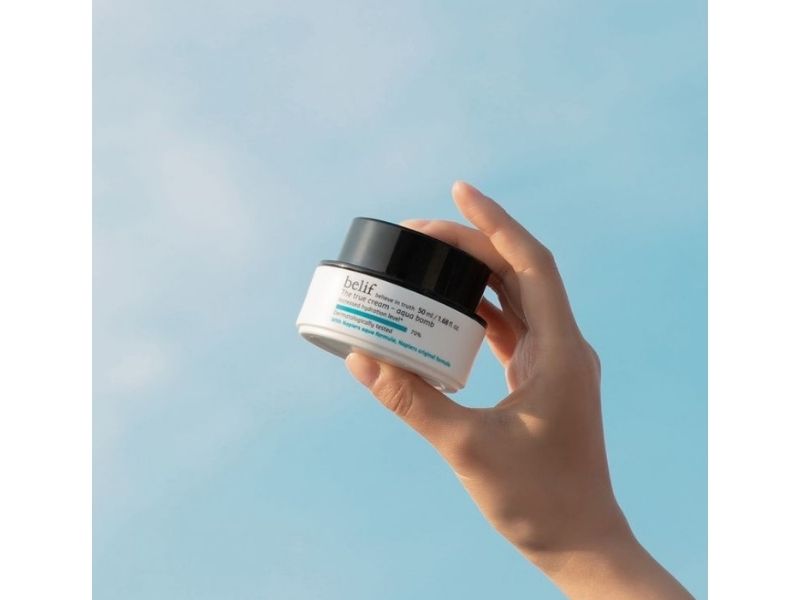 For vegan Korean skincare brands, Belif does it best. Their all-natural approach features herbs as their main ingredient and does away with fragrances, dyes, synthetic preservatives, and mineral oils. Derived from the word, "believe", the name represents their pursuit of the ultimate truth for your skin. Employing botanist and herbalist Duncan Napier's 150-year-old herbal processing methods, Belif is committed to delivering fuss-free products with the cleanest ingredients. 
Best-Selling Product: Belif The True Cream Aqua Bomb. This oil-free gel moisturiser offers weightless hydration for a smoother and more supple complexion. It's oil-free and contains a blend of apothecary herbs, which helps improve skin elasticity and reduce the size of pores. 
4. Celimax
Containing high percentages of star ingredients in efficient skincare solutions, Celimax takes its "honest promise of better skin" very seriously. Their Noni Ampoule is well-known for its moisturising and nourishing properties that gently soothes and renews irritated skin. 
Best-Selling Product: Noni Energy Ampoule. This product has a generous amount of noni extract and noni seed oil (71.77%) that works alongside other skin-loving ingredients, like hyaluronic acid and ceramide NP. It's fast-absorbing and instantly nourishes the skin from the inside out. 
5. COSRX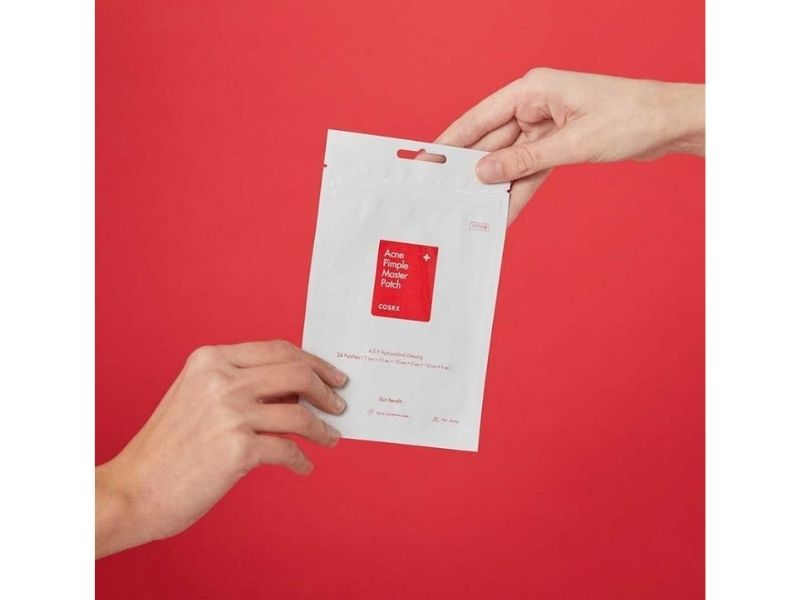 COSRX has been hailed as one of the best Korean skincare brands that sells reliable, no-frills products at affordable price points. Their sleek and basic packaging ensures that the brand can place its full focus on developing premium formulas while maintaining its accessibility. 
Best-Selling Product: Acne Pimple Master Patch. You can always rely on these hydrocolloid bandages to get your acne under control. Simply stick them on before you sleep and let the patches work their magic. You'll see the patch turn fully white after absorbing all the pus. 
6. Laneige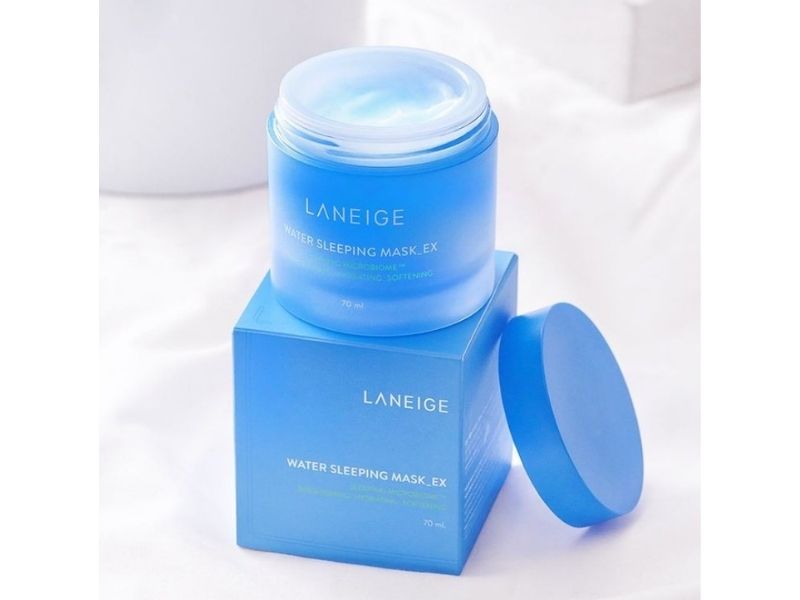 Hydration is key for good skin and no one knows that philosophy better than Laneige. They're touted as the luxury Korean skincare brand that makes the best hydrating products with their Water Science techniques. Converting water into explosive moisture energy, Laneige develops Advanced Water Complexes to create products that not only hydrate but also layer well under makeup. 
Best-Selling Product: Laneige Water Sleeping Mask EX. This sleeping mask rejuvenates tired skin with squalane and its 7-Free Hypoallergenic formula, giving you a fresher appearance in the morning. 
7. SOME BY MI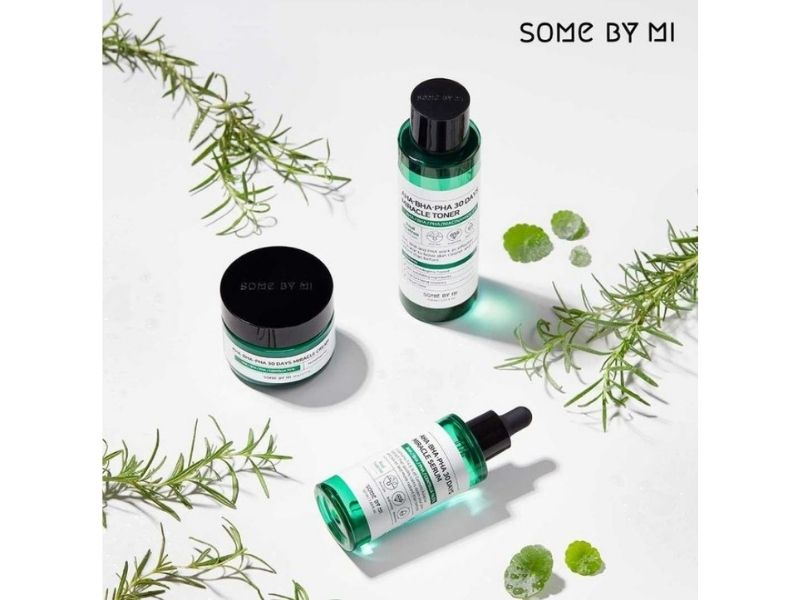 Combining the terms, "Something", "By A Miracle", and "Mi" (which means "beauty" in Korean), SOME BY MI seeks natural beauty through naturally sourced ingredients. They make their products with mild and skin-friendly ingredients, ensuring that they are free of any harmful chemicals like parabens and colourants. They are well-loved by many for their gentle yet effective formulas, making them the best Korean skincare brand for those with sensitive or acne-prone skin.
Best-Selling Product: AHA BHA PHA 30 Days Miracle Toner. This triple-acid miracle worker promises a thorough and effective exfoliation that results in skin improvement within just 30 days. 
8. Sulwhasoo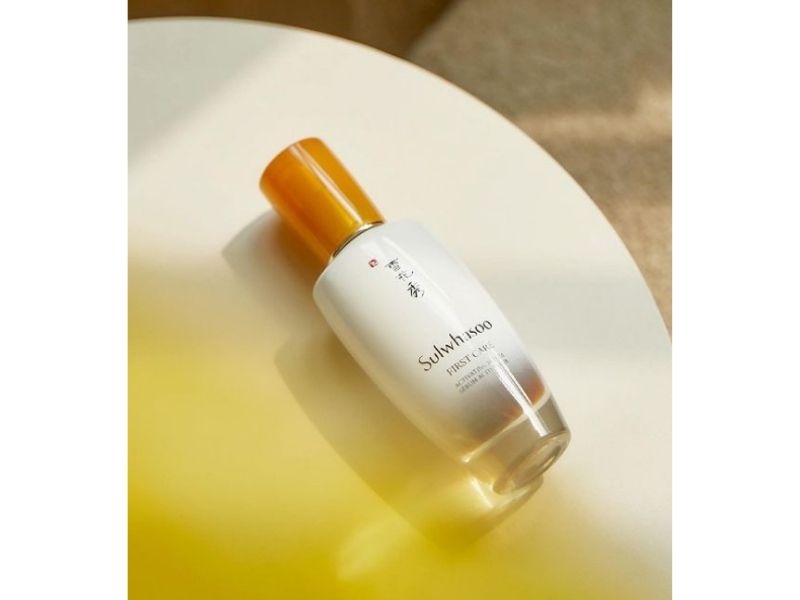 There's a reason why Korean actress Song Hye Kyo loves this high-end skincare brand, and that's because of their strong roots in Korean herbal medicine. Sulwhasoo prepares the herbs used in their products by slow-boiling them for 18 hours till they ferment, which brings out their beneficial compounds. Their name comes from the words, "sulwha" (blooming as a beautiful snow blossom on the skin) and "soo" (exceptionally beautiful). 
Best-Selling Product: First Care Activating Serum VI. This signature product of Sulwhasoo is highly raved, so much so that one unit is sold every 10 seconds! It's formulated with JAUM Activator™, which enhances the skin's regenerative powers and improves the skin's youth index by 146%.
9. Beauty Of Joseon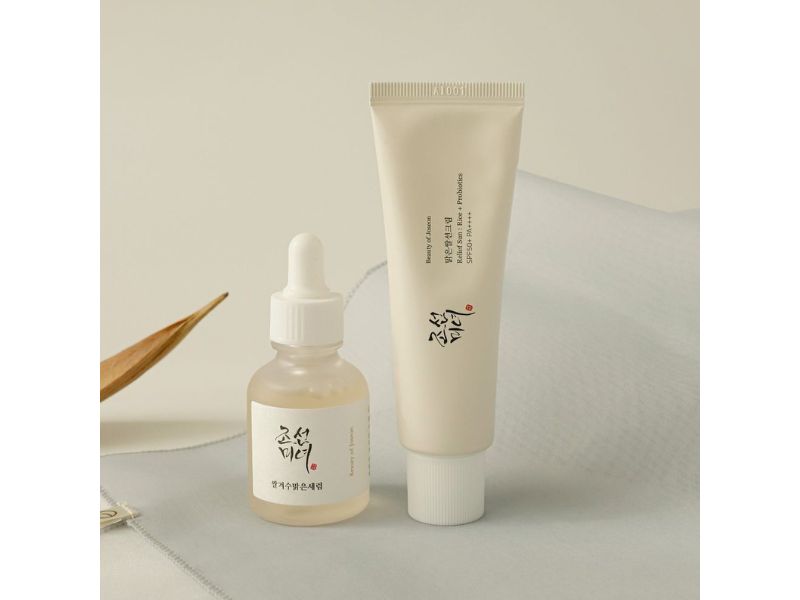 Another one of the best Korean skincare brands you should add to your top shelf is Beauty Of Joseon. By combining the potent benefits of traditional Korean herbs with modern ingredients, they have created a highly effective skincare line that helps ladies all around the world look better without having to spend a fortune.
Best-Selling Product: Relief Sun: Rice + Probiotics SPF50+. This best-selling organic sunscreen is known for its lightweight, no-white cast, and buildable formula. It also contains 30% rice extract and fermented grain extracts, which help moisturise and soothe every skin type.
10. Klairs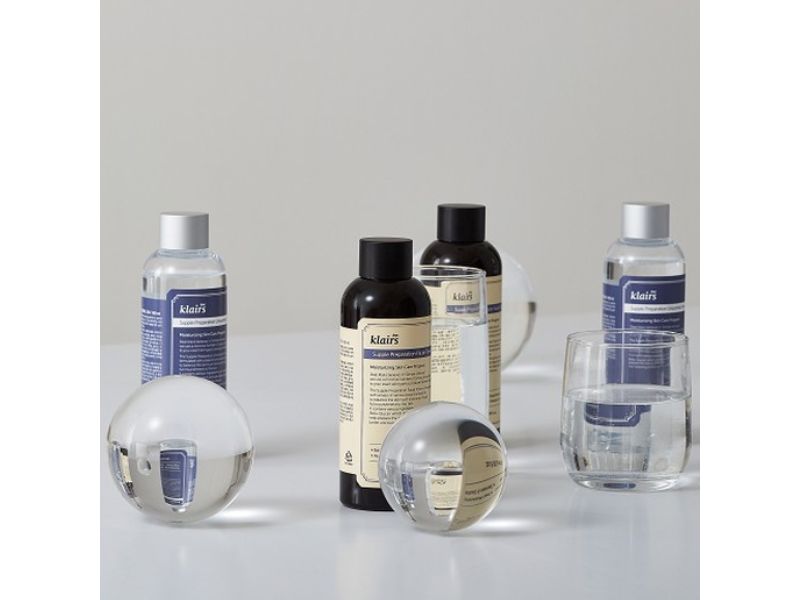 With the ethos "Simple but Enough", Klairs is a Korean skincare brand that takes pride in developing minimalist but functional products that work well for sensitive skin. As such, only the most effective and necessary ingredients are used in their formulations—no more, no less. Their vegan and eco-friendly products will not only improve skin's elasticity, but quickly soothe irritated skin for a healthier, stronger complexion.
Best-Selling Product: Supple Preparation Unscented Toner. The fragrance-free version of the Original toner has the same star-studded ingredient list that suits all skin types, including the hydrating hyaluronic acid and soothing Centella asiatica extract.
Trust These

Best Korean Skincare Brands To Give You Clear, Luminous Skin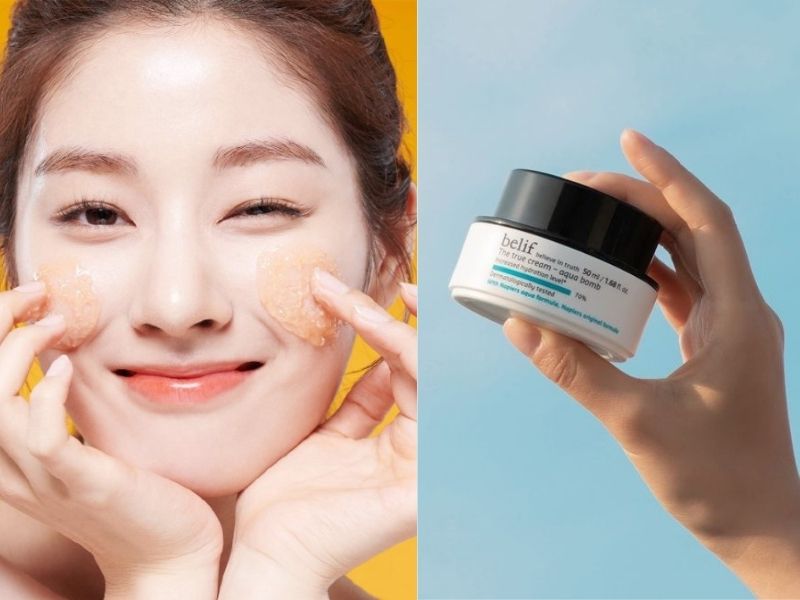 Finding products from a good skincare brand that work best with your skin type is important, but it doesn't stop there. Maintaining a consistent skincare routine and adopting certain lifestyle changes all contribute to your #skingoals for glowing skin.
New to skincare and don't know which order to apply your products? Don't fret, because we've covered the correct sequence of skincare steps right here! And if you're looking for the right makeup to accentuate your new glow, you can't go wrong with the best Korean cosmetic brands. For tempting deals and discounts on beauty products, head over to the Shopee Health And Beauty Hub.