So we've covered retinol and vitamin C serums, today's trendy beauty topic is all about hyaluronic acid! This skincare ingredient has been widely praised for its moisturising properties, replenishing dehydrated skin, and minimising the appearance of fine lines. You know, the whole works. But how do you use it the right way? We'll be walking you through what hyaluronic acid does for the skin and our top best products for your skin type. 
What Is Hyaluronic Acid & How To Apply It Correctly
Hyaluronic acid is a sugar molecule that occurs naturally in the skin and serves as a humectant. It increases hydration by attracting water from the environment and bringing it to the surface of the skin. This results in a plumper, more supple, and dewier-looking complexion. As great as this all sounds, hyaluronic acid won't be as effective if you're applying your product wrongly. 
Remember what we said about hyaluronic acid being a humectant? Well, here's the kicker. If the air around us holds very little water, then hyaluronic acid is going to absorb moisture from its nearest source: your skin. Even though your skin may appear healthy and hydrated, the effects won't last long. The moisture will soon evaporate and cause your skin to become dry once more. 
For that reason, you should never apply hyaluronic acid directly onto the skin, as it doesn't have any water to cling onto. Only ever apply on damp skin—whether it's fresh out of the shower or after spraying a spritz of facial mist. This will allow the product to absorb into the skin, allowing it to retain moisture a lot better. Follow up immediately with an occlusive moisturiser or facial oil to lock in that moisture even further. 
Best Hyaluronic Acid To Use According To Your Skin Types
Best

Hyaluronic Acid For

Dry

Skin

: Peter Thomas Roth Water Drench Hyaluronic Cloud Serum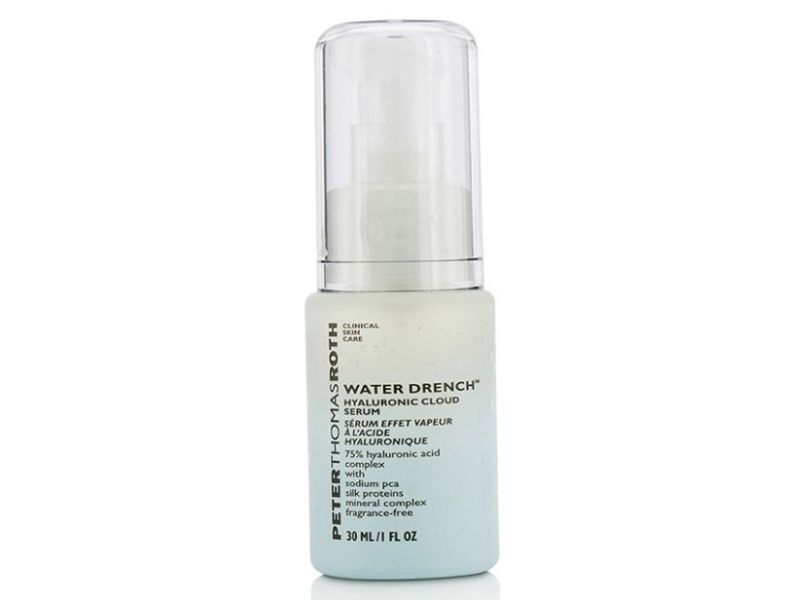 Formulated with 75% hyaluronic acid, this facial serum offers intense moisturisation that all dry skin types desperately need. It's blended with sodium PCA along with its bio-fermented mineral complex. Together, they'll boost your skin's levels of hydration while the hyaluronic acid locks all the moisture in. Meanwhile, the silk proteins will help to refine skin texture.
Best

Hyaluronic Acid For

Oily

Skin

: Ruruberry 6HA Complex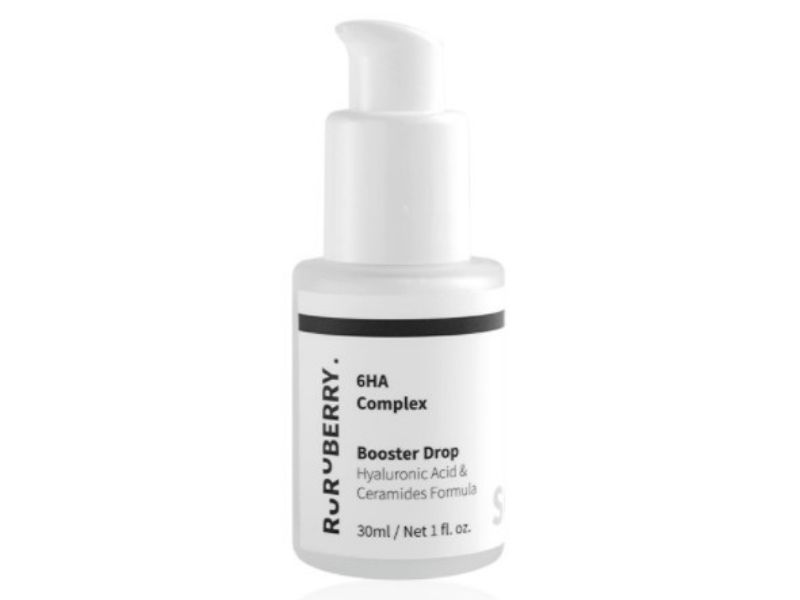 Ruruberry's 6HA Complex formula contains five different sizes of sodium hyaluronate and beta-glucan for all-day hydration. This is further enhanced by barrier-restoring ceramide to ensure that moisture is sealed in place while preventing any water loss from occurring. This hyaluronic acid serum works for all skin types including combination to oily skin by managing excess sebum and keeping clogged pores at bay. 
Best

Hyaluronic Acid For

Acne

: The Ordinary Hyaluronic Acid 2% + B5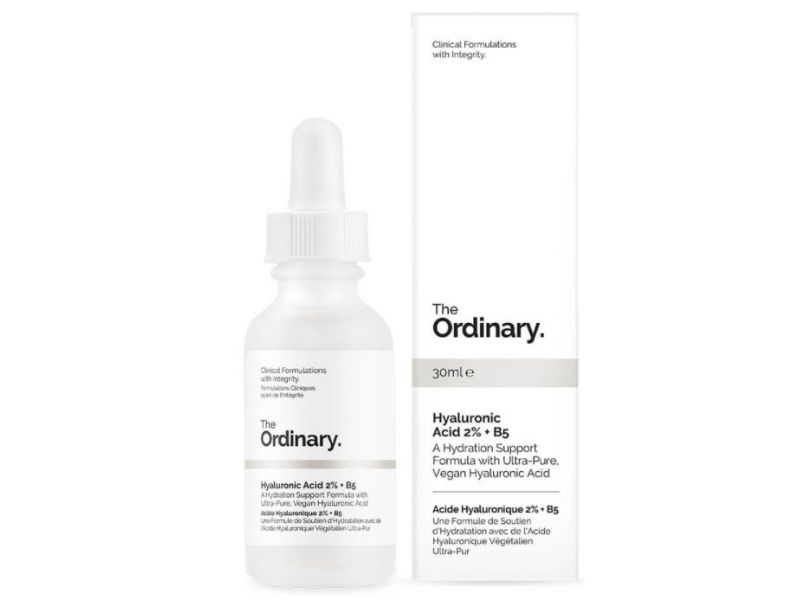 One way to treat acne-prone skin is by improving your skin's lipid (or moisture) barrier, and hyaluronic acid can help with that. Plus, it also soothes redness and offset irritation. The Ordinary's serum has an oil-free treatment that penetrates the skin's deeper layers for long-lasting hydration. It also has vitamin B5 to further amp up surface hydration, leaving your skin supple and smooth. 
Best

Hyaluronic Acid For

Sensitive

Skin

: Cerave Hyaluronic Face Serum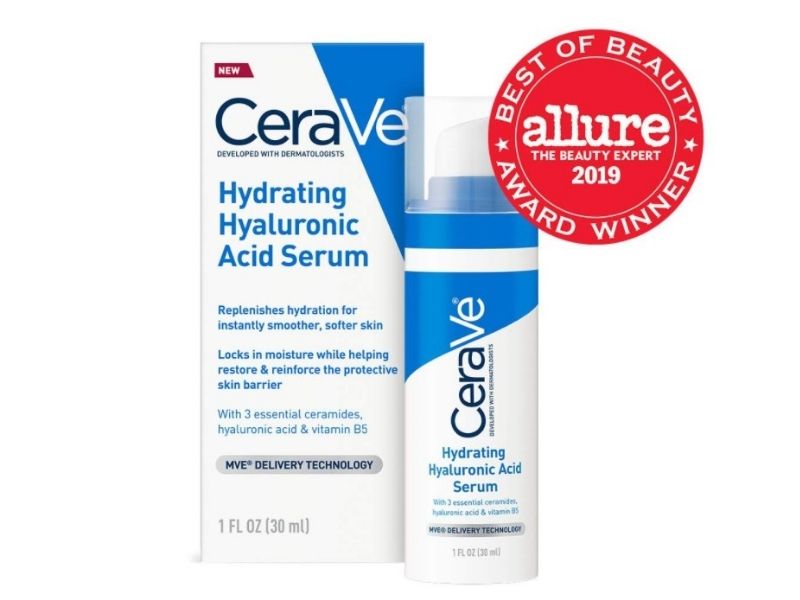 Cerave's lightweight formula feels especially gentle on those with sensitive skin. It contains vitamin B5, which is known for its soothing properties. Additionally, it also has three essential ceramides in a patented, controlled-release technology to restore the skin's barrier while delivering long-lasting moisturisation. 
Best

Hyaluronic Acid For

Mature

Skin

: L'Oreal Revitalift 1.5% Hyaluronic Acid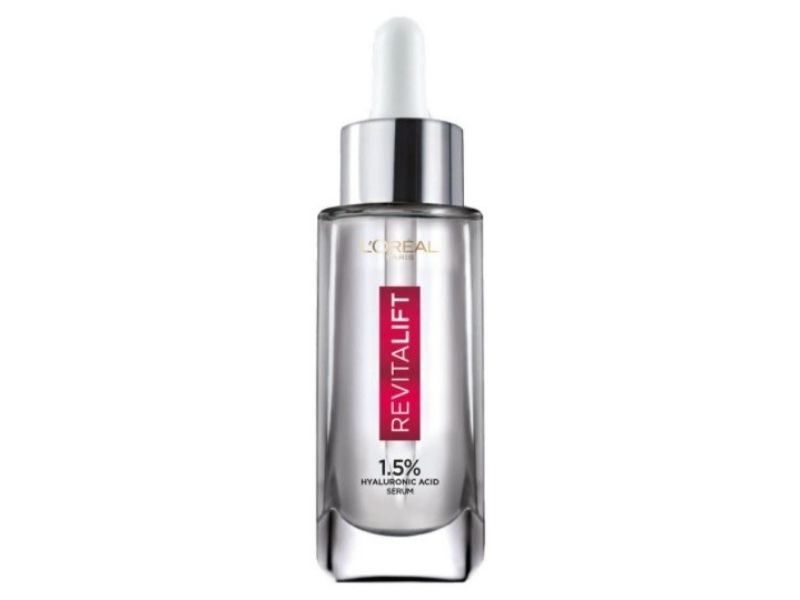 For youthful skin with fewer fine lines and eye wrinkles, L'Oreal's Revitalift will not disappoint! This serum is packed with 1.5% of hyaluronic acid. It deeply plumps and hydrates the skin from within, giving instant radiance. Besides, its lightweight formula absorbs easily into the skin, leaving no tacky or greasy residue behind. Furthermore, it's also free of any parabens, synthetic dyes, mineral oil, and fragrance. This makes it safe for anyone with sensitive skin to use too. 
Use

Hyaluronic Acid For

A Hydrated & Healthy-Looking Complexion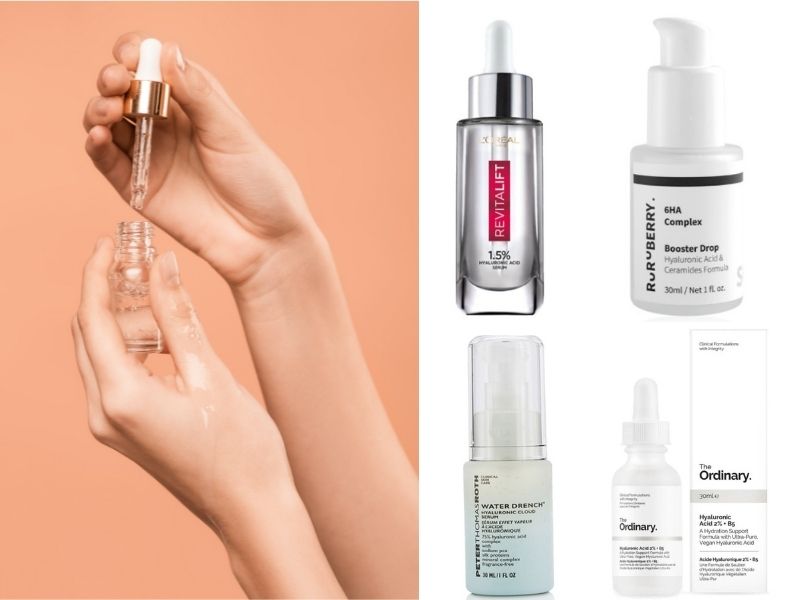 Besides hyaluronic acid, there are also other skincare essentials to keep your face plump and hydrated. Follow these nine lifestyle and skincare tips to get the Korean's glowing #glasskin look. Alternatively, if you're also looking for ways to brighten your complexion, check out our list of best vitamin C serums.