Melaka is a state of history, culture, and diversity. And one of the more prominent identities is the Peranakan or Baba-Nyonya. History tells us that the first wave of Chinese immigrants arrived at the straits of Melaka in the 15th century. Decades of settlement eventually led to a harmonious mix of Chinese and Malay traditions. From casual eateries to upscale restaurants, we've compiled a list of places that serve the best Nyonya food in Melaka. 
Visit These Locations For The

Best

Nyonya

Food In Melaka
Nancy's Kitchen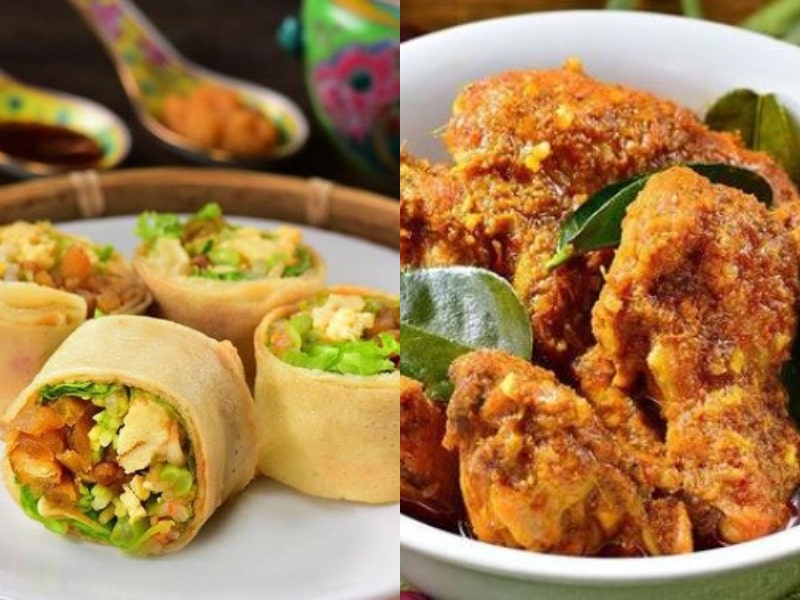 Once a hidden gem but now an open secret, Nancy's Kitchen draws in throngs of locals and tourists on any given day. The restaurant is small so it's not uncommon to share tables with strangers. What to order? The deep-fried sweet and sour fish is appetising without the sauce being too heavy. For something heartier, try the pork in fermented shrimp with rice. Then, end the proceedings with a refreshing bowl of cendol.
Address: 13, 13-1, 13-2, Jalan KL 3/8, Taman Kota Laksamana, Seksyen 3, 75200 Melaka
Opening Hours: 11am to 5pm (Monday, Wednesday, and Thursday); 11am to 9pm (Friday, Saturday, and Sunday)
Contact: 06-283 6099
Website | Facebook | Instagram
Restoran Ole Sayang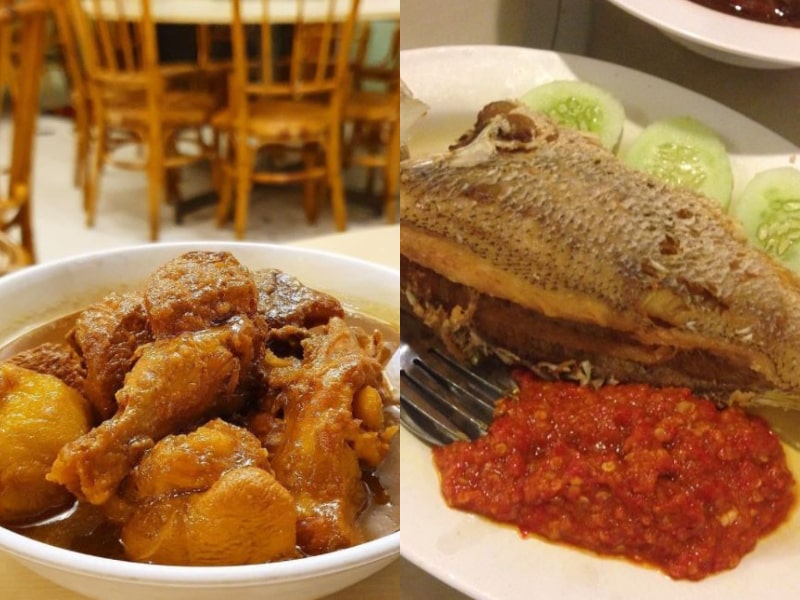 Loyal patrons say Restoran Ole Sayang serves the best nyonya food in Melaka. That's because the quality has stayed consistent throughout the years and the ingredients are always fresh. Some of the highly-recommended dishes include ayam pongteh (bean paste chicken with potatoes) and sambal petai. Both are good reasons to order additional rice!
Address: 198 & 199 Jalan Merdeka, Taman Melaka Raya, 75000 Melaka
Opening Hours: 11.30am to 2.30pm; 6pm to 9.30pm (Closed on Wednesday)
Contact: 06-283 1966
Cottage Spices Nyonya Restaurant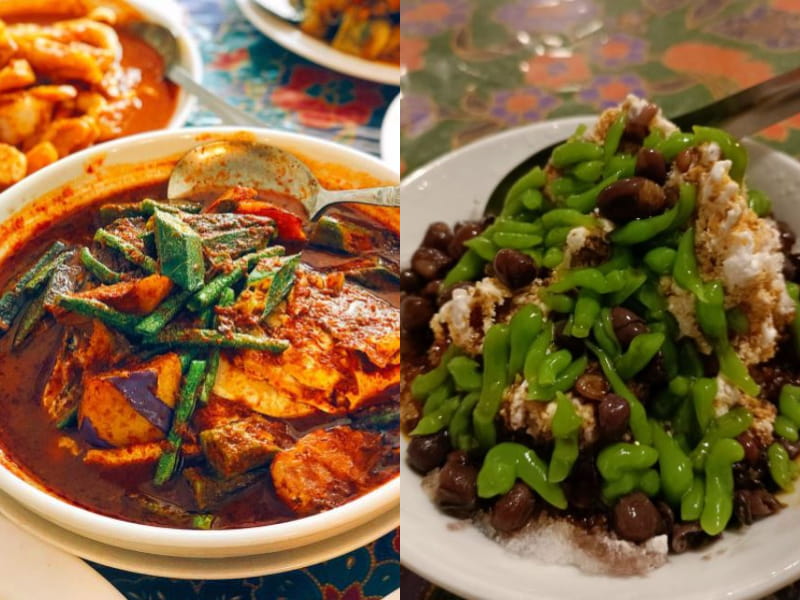 With simplicity as the focus, this cosy Nyonya eatery pays homage to Melaka's famous foods through quality ingredients. The menu here is fairly straightforward so you won't have a hard time finding what you like. In any case, the assam fish with assorted vegetables is highly praised. Your palate will be delighted by the sour and spicy flavours that will leave you wanting more. For small bites, the otak-otak (spicy fish cake) is worth getting your hands greasy. 
Address: 171, Jalan Merdeka , Taman Melaka Raya, 75000 Melaka
Opening Hours: 12pm to 3pm; 6pm to 8.30pm daily
Contact: 019-667 9797
Amy Heritage Nyonya Cuisine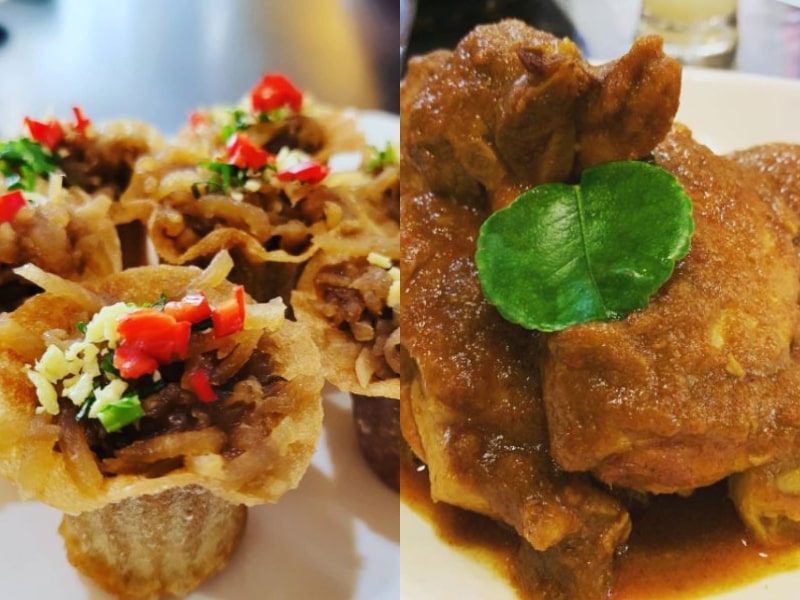 It's hard to not find this restaurant stuffed with families and foodies on most days, all in search of the best Nyonya food in Melaka. Judging by online reviews, it's absolutely worth the wait. Standout dishes include the pie tee (a crispy thin pastry stuffed with shredded turnips, sliced vegetables, and prawns) and the robustly flavoured ikan cili garam (fried fish infused with salted chilli paste). 
Address: 75, Jalan Melaka Raya 24, Taman Melaka Raya, 75000 Melaka
Opening Hours: 11.30am to 2.30pm; 6pm to 8pm (Closed on Monday)
Contact: 06-286 8819
Siew Tin's Nyonya Kitchen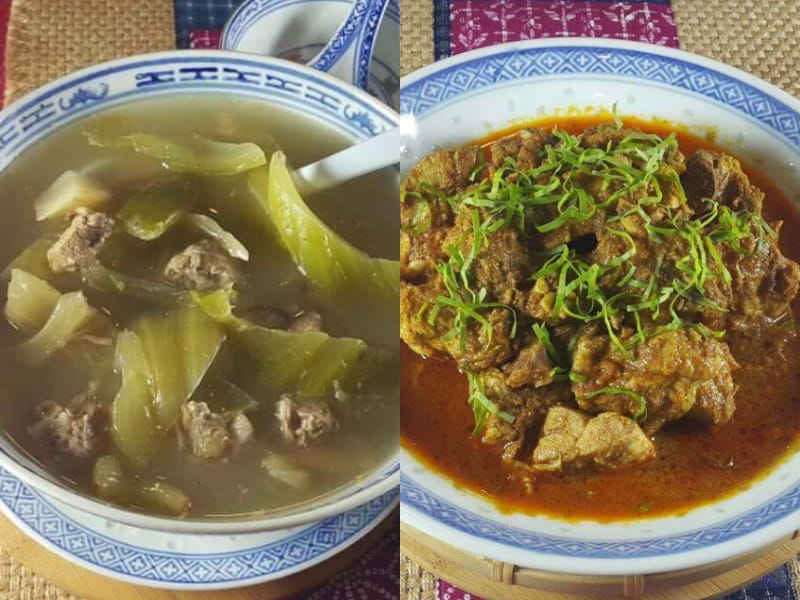 Siew Tin's Nyonya Kitchen is one of the more famous Peranakan eateries in tourist-heavy Jonker Street, which is an obvious testament to the quality of its dishes. Notable mentions include the steamed fish with spiced coconut milk and tangy pineapple as well as the salted vegetable duck soup. The service here is friendly, so don't be shy to ask questions if you aren't familiar with Nyonya cuisine!
Address: No. 7, Jalan Hang Lekir, 75200 Melaka
Operating Hours: 11am to 11pm daily
Contact: 06 -286 2233
Our Kitchen Nyonya Restaurant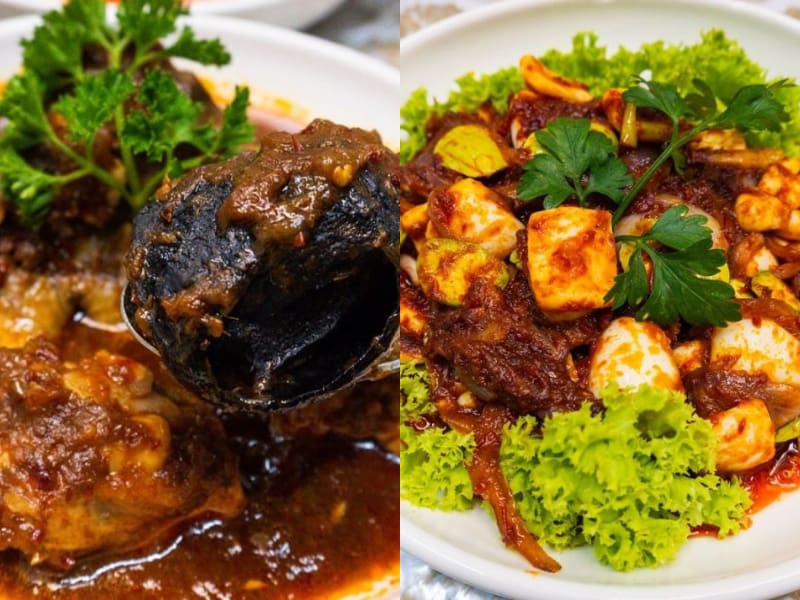 Our Kitchen is younger compared to its peers on this list, but it's slowly solidifying itself as a serious contender for the best Nyonya food in Melaka. Patrons often rave about the curry chicken, which comes generously seasoned with herbs and spices for a fiery finish. The assortment of seafood dishes is worth ordering too, particularly the stingray. For dessert, you can never go wrong with a bowl of cendol topped with sweetened red beans and corn. 
Address: 15, Jalan Hang Lekir, 75200 Melaka
Operating Hours: 11.30am to 8.30pm (Closed on Thursday)
Contact: 018-264 4185
Restoran Nyonya Makko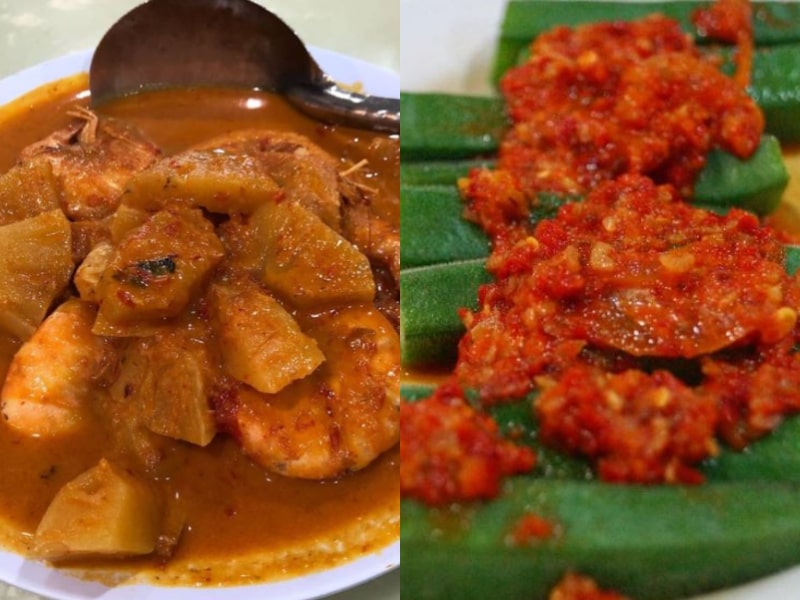 Nyonya Makko is another well-known spot among locals and tourists for its hearty and home-style cooking. Some favourites include stir-fried four-sided beans, fermented shrimp omelette, and deep-fried fish with buah keluak. The service is known to be efficient and fast, so don't worry about staying hungry for long!
Address: 123, Jln Merdeka, Taman Melaka Raya, 75000 Melaka
Operating Hours: 11am to 2.30pm; 5.45pm to 8.45pm (Closed on Tuesday) 
Contact: 06-284 0737
Bookmark These Locations To Savour The

Best

Nyonya

Food In Melaka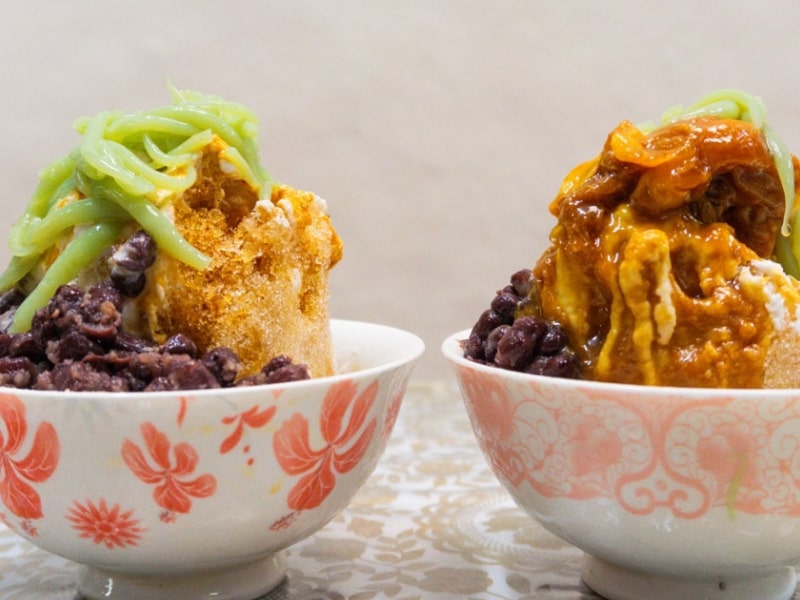 Melaka food is famous nationwide, and Nyonya cuisine is the draw of the crowd. With a unique blend of Chinese and Malay influences, the flavour spectrum encompasses everything we love in our food; from sweet to spicy. That said, with an abundance of similar restaurants, it's hard to find the places that qualify as serving the best Nyonya food in Melaka. With this list, we hope to solve that conundrum! 
Hungry for more? Check out our guided food recommendations on banana leaf rice locations in Penang, must-eat dishes in Ipoh, and Klang classic grub.