Getting that desirable Korean glass skin can seem so far out of reach. You see all these actors and singers with such ridiculously perfect, clear complexions that you can't help but wonder as to how to get this glowing skin for yourself. The good news is that everyone (yes everyone) can achieve this. However, you're not going to magically see immediate results overnight and it's definitely going to take work. A lot of it. It's also not just about finding specific products (although that's certainly the main factor), but a combination of healthy lifestyle habits and a consistent skincare routine that caters to your skin type. So, grab yourself a hot beverage, get comfortable, and read on for these glowing skincare tips. 
How To Get Glowing Skin

With The Help Of Skincare 
Maintain Your Consistent CTM Skincare Routine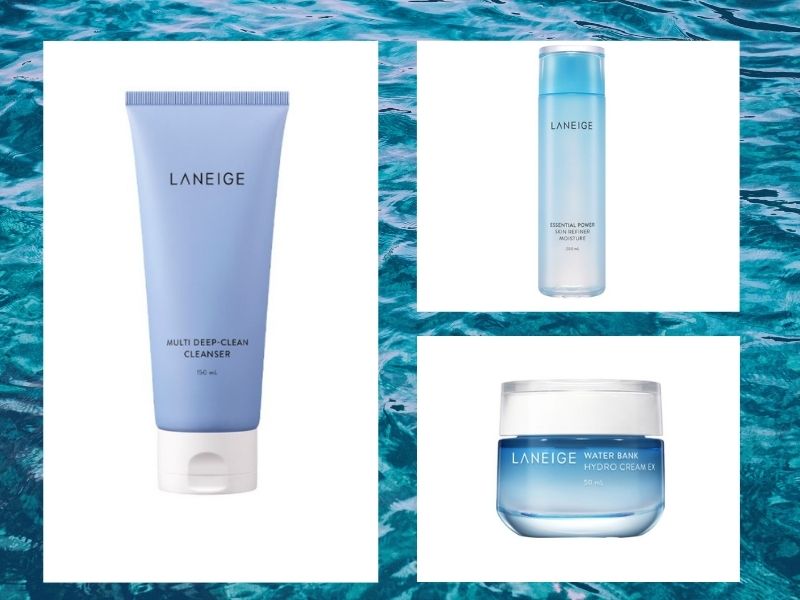 For those who are new to skincare, CTM (Cleansing, Toning, and Moisturising) is an absolute essential as to how you can get naturally glowing skin. It's a basic, standard skincare routine that everyone should incorporate, especially if you're trying to maintain your youthful, radiant complexion. The cleanser will help to deeply cleanse any build-up of impurities, gunk, and pollutants you've accumulated throughout the day, preventing breakouts and acne. Next, the toner strengthens and stabilises the skin's pH balance to maintain your natural moisture. And finally, the moisturiser replenishes your skin's moisture levels, keeping it well-hydrated and nourished. 
Try to follow this CTM routine twice a day; once in the morning and once before bed. For the best skinvestment, you can count on K-beauty brand Laneige's cleanser, refiner, and popular Water Bank cream.
Exfoliation Is Key To Glowing Skin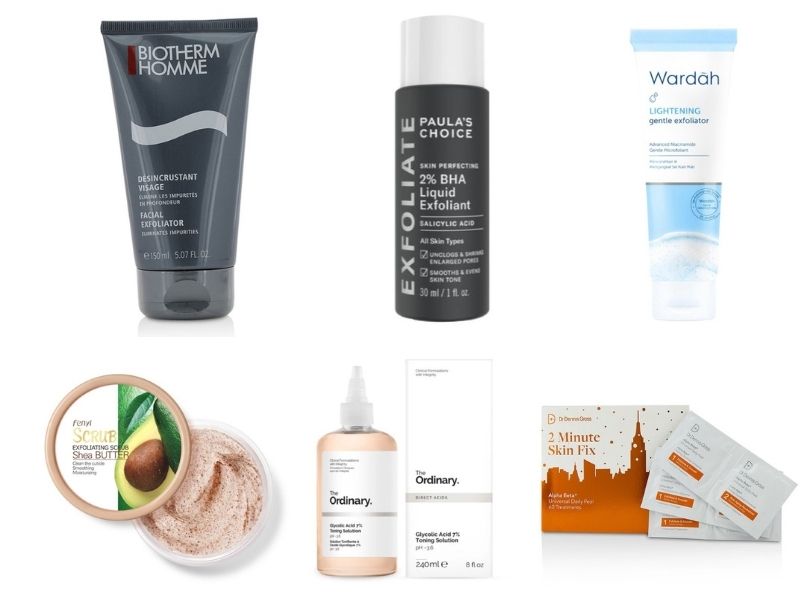 One of the methods on how to get glowing skin is by exfoliating. If you don't, you'll end up with built-up dead skin cells, which will eventually lead to clogged pores and flaky, dry patches. There are two ways to exfoliate: physical or chemical. Physical exfoliators include your facial and body scrubs or brushes and involve manually removing the dead skin cells from the skin's surface. 
On the other hand, chemical exfoliants use acids to break down the bonds between skin cells, so they shed off more easily. You can opt for ones that include AHAs (alpha hydroxy acid) and BHAs (beta hydroxy acid). AHAs are water-soluble acids that will strip away the skin's surface for newly-generated and evenly-pigmented cells to take their place. Meanwhile, BHAs are oil-soluble and better at penetrating deeper into the pores to remove excess sebum and dead skin cells. Exfoliate for a maximum of twice to thrice a week to avoid skin irritation. 
Invest In A Microcurrent Device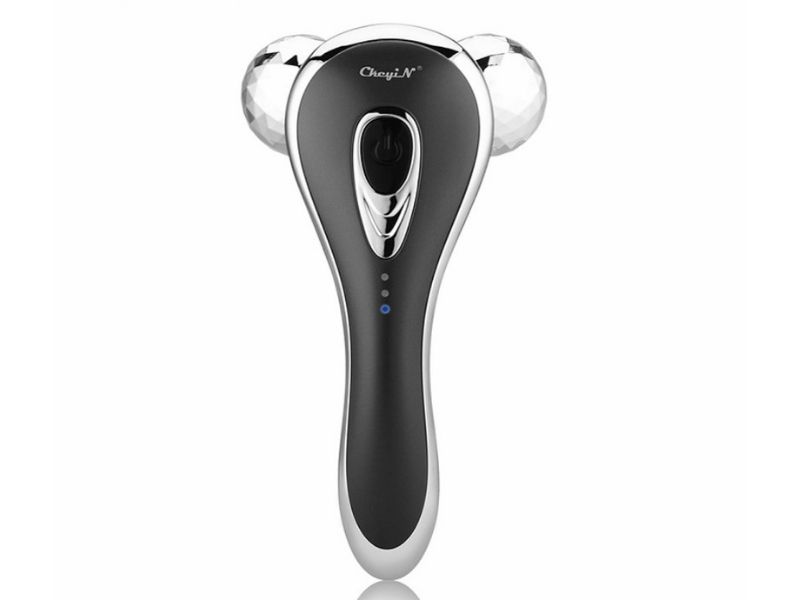 Microcurrent treatments are another great method for achieving that lit-from-within glow. But if you're wondering how to get glowing skin from home, invest in a microcurrent device. It stimulates blood circulation, gives skin a lifting effect, and refines skin texture through low-levels of electric pulses. So, with consistent use and a whole lot of patience, your facial muscles will start looking more toned and sculpted, which will help maintain your youthful, radiant appearance. Our pick: CkeyiN 3D Microcurrent Face Massager Roller for an all-over face and body massage.
Include Vitamin C In Your Skincare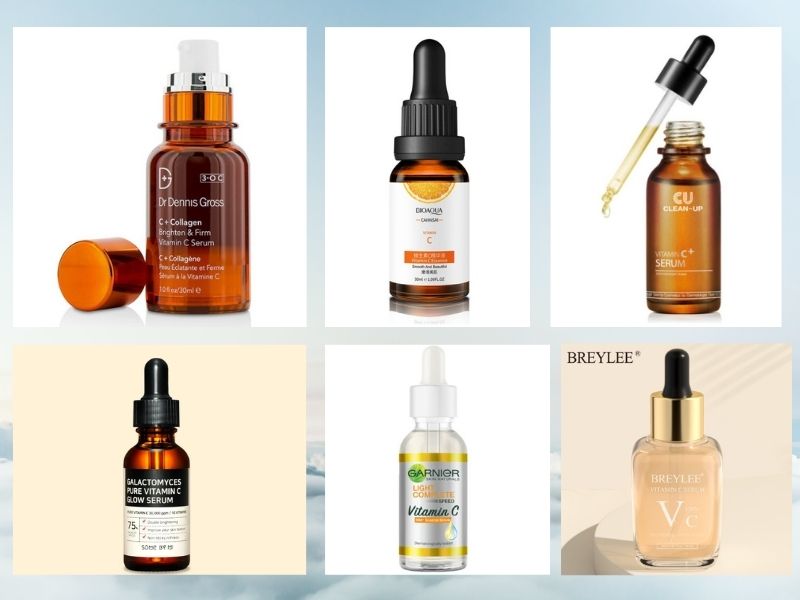 Applying vitamin C topically onto your skin can help combat free radical damage. Don't know what free radicals are? They're unstable molecules that can harm the skin's DNA and affect its defense barrier, which accelerates skin ageing. Using Vitamin C in your skincare routine will help to reverse these effects as it boosts your collagen and elastin production for firmer and more supple skin.
Additionally, vitamin C will also brighten your complexion and promote wound repair, putting a stop to dark spots and acne marks. For those who don't want to break the bank, try these budget-friendly serums from Garnier, Bioaqua, and Breylee. Willing to splurge? These serums by Dr Dennis Gross, CUSKIN, and Some By Mi are solid options. 
Spritz Your Face With A Facial Mist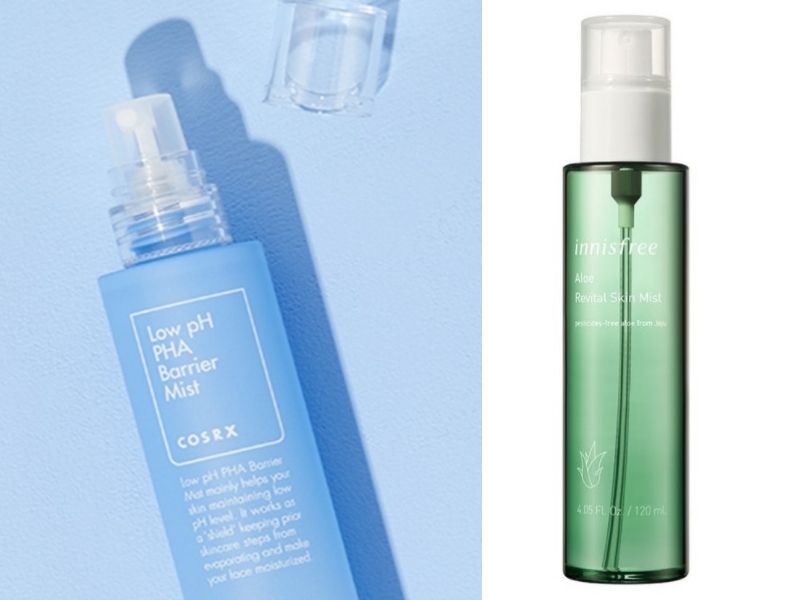 Ladies, we all know how annoying it can be to feel our skin drying up throughout the day and not being able to go in with another layer of moisturiser. Lest you want your makeup to be disturbed and ruined. Facial mists are a simple way as to how you can get glowing skin and maintain it even with your busy schedule. They're a quick-fix to revitalising your skin's hydration levels without having to worry about your makeup rubbing off. Besides, closing your eyes and gently spritzing your face can be a therapeutic experience that will freshen your mind as well as your skin. So keep one on your desk for a quick pick-me-up any time of the day!
Always Apply SPF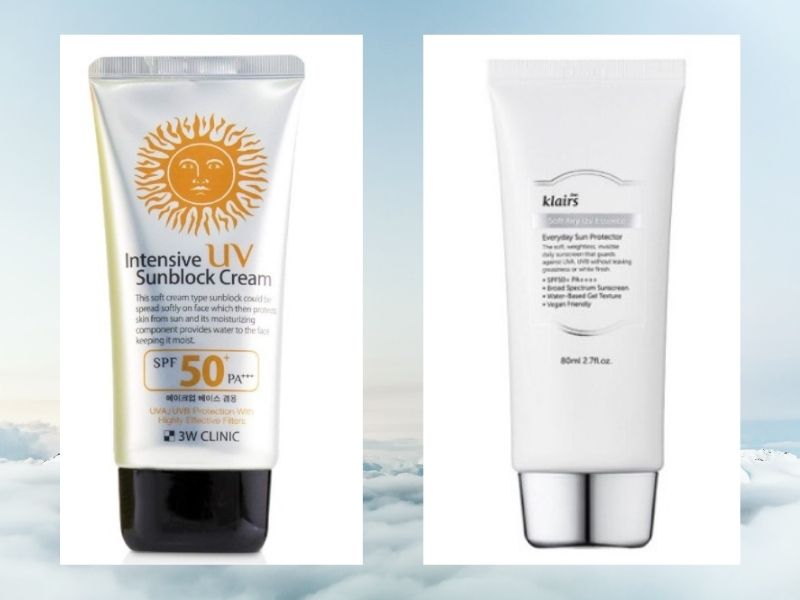 You're probably sick and tired of hearing this advice, but it's honestly the most important step in knowing how to get glowing skin. Sure, getting a little bit of sunlight won't hurt you and can even be beneficial at times. But too much exposure to harmful UV rays can also be severely damaging to your skin, leading to premature ageing and a slew of other skin conditions.
So, take extra care in applying your sunscreen every morning to ensure that your complexion stays bright and healthy. FYI, a minimum of SPF 30 is sufficient in blocking 97% of the sun's UVB rays. Our recommendations: 3W Clinic Intensive UV Sunscreen and Klairs Soft Airy UB Essence for zero white cast. 
How To Get Glowing Skin

By Changing Your Lifestyle 
Exercise Regularly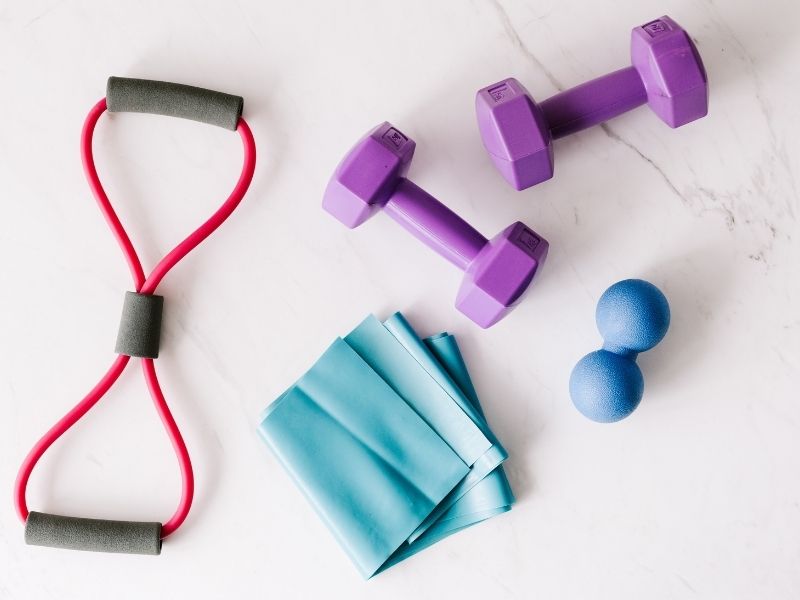 No doubt this step will be a breeze for the restless gym junkies who can't understand the leisure of being a couch potato. But if you're on the other end of the spectrum and hate working out, oh how we feel your pain! Unfortunately, there's just no getting around it, because to achieve good skin, you have to get your body up and moving.
Plus, with the variety of YouTube fitness channels and workout apps, you don't even need to head out to a physical gym and can enjoy exercising in the comforts of your own home. Staying active is a great way to get glowing skin. How this works is because when your heart rate goes up, your blood starts pumping, thereby improving the circulation of nutrients and oxygen throughout the body. This gives your skin that desirable post-workout glow. 
Reduce Your Alcohol Intake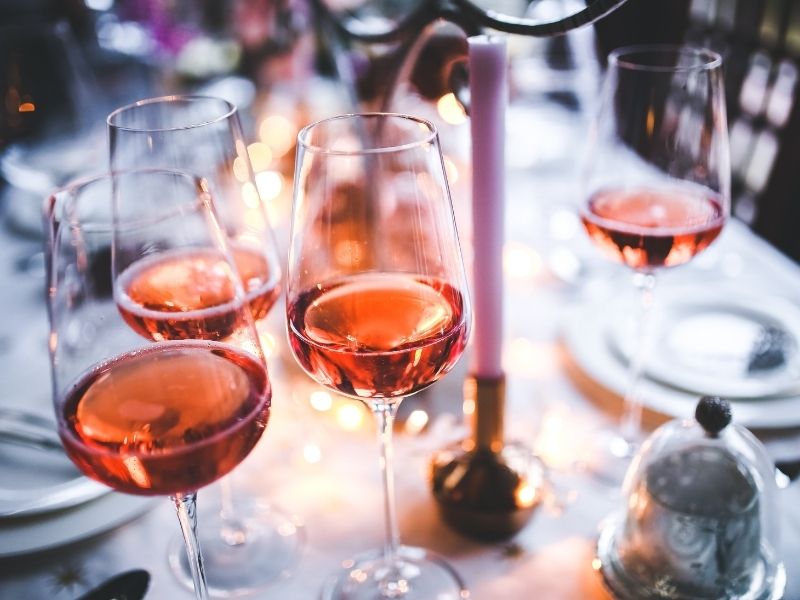 Drinking is an activity you should try to avoid if you want to know how to get glowing skin. It dulls your complexion by hindering the absorption of vitamin A that your skin needs to generate cell turnover. Alcohol consumption can also expand the pores of your skin, leading to the formation of blackheads and whiteheads. And if that's not taken care of properly, it can result in other skin issues like cystic acne or skin papules.
Moreover, we all know that apart from a horrible hangover, alcohol is dehydrating and can impair your sleeping patterns, which will diminish your healthy glow even further. You don't need to go full cold-turkey and stop drinking entirely, but cutting back a little will certainly help. 
Sanitise Your Phone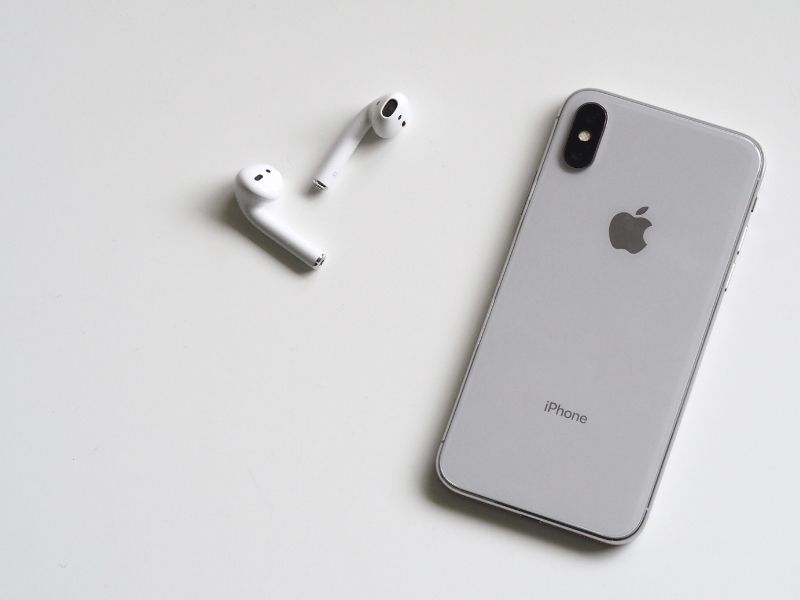 We're all probably guilty of not cleaning our phones as often as we should. Well, considering that these mobile devices are supposedly even more germ-infested than our toilets, maybe it's about time to change that. Especially since all those accumulated bacteria will be spread to your cheek and jawline whenever you take a call, which could cause skin irritation and dark spots. Keep a pack of antibacterial wipes nearby, preferably next to your charger for an easy reminder. Or adopt other sanitisation methods to ensure that your phone stays squeaky clean and free from germs.
Try Out These Skincare & Lifestyle Tips So You Know

How To Get Glowing Skin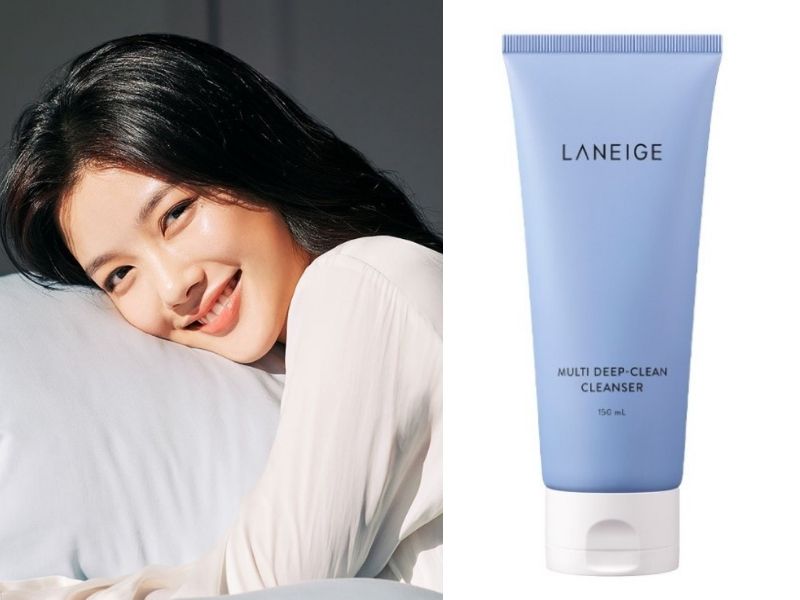 Knowing how to get your skin glowing from within can be an overwhelming process, so we hope this article helped simplify it a little. Truthfully, there's no one and done routine that'll work for everyone. You're going to have to experiment with different types of products or lifestyle tweaks and find out which ones yield the best results for your skin type. Once you find a routine that works, it's all about maintaining your glowing skin from thereon.
If your boyfriend is just getting into the basics of skincare, check out this article for the five essentials he needs to get started.