The first month of the new year is almost over, and it means your new year's resolutions are either going according to plan or—more likely—going down the drain. If you have made losing weight or keeping fit your primary goal of the year and the plan is already faltering, we don't blame you. Going to the gym might not be a good idea in this current situation, but don't let that be an excuse for not meeting your goal. Read on and discover some of the best workout apps to help you on your course for a fitter body!
Best Workout Apps

For Your Smartphone
Wakeout!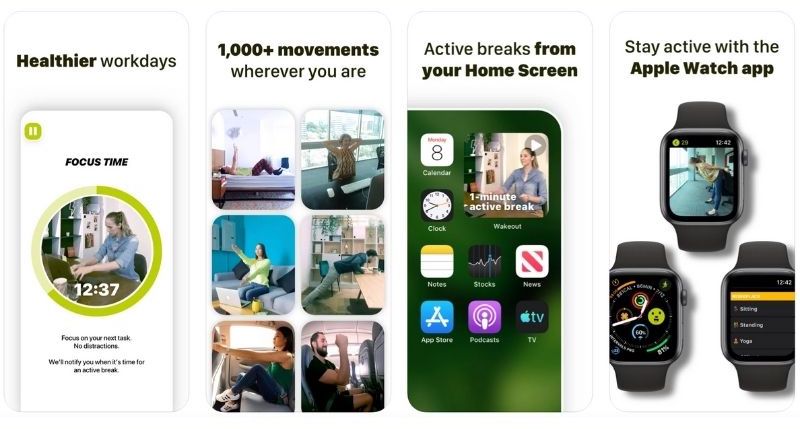 Wakeout has been bestowed iPhone App of the Year 2020 by Apple and for good reason. Thousands of users have enjoyed the over 1,000 mini exercises as well as hundreds of routines offered in the app. Features like Quick Breaks with one-minute and four-movement routines, Active Work Timer, and Wind Down have helped users stay active every day wherever they are. The app is also available on the Apple Watch that lets you squeeze in 30-second exercises right on your wrist.
Download: iOS
MyFitnessPal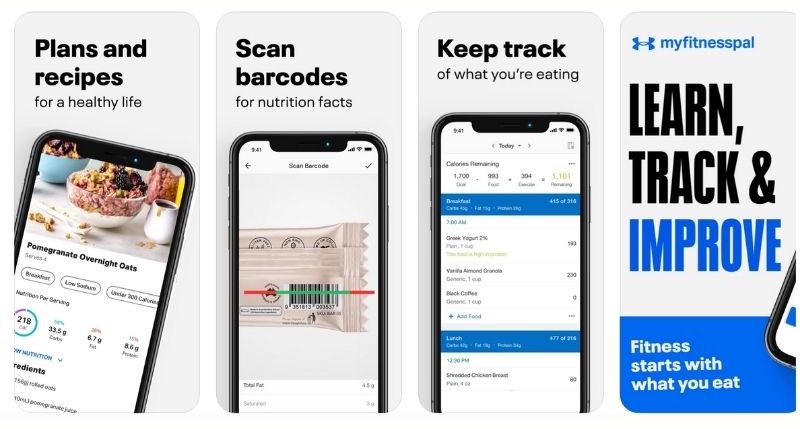 MyFitness Pal is one of the best-known workout apps among fitness enthusiasts. It is packed full of features that include seemingly everything from all types of fitness tracking to the biggest food database in an app. Besides, it also has its very own active community forums in which you can source for motivation, support, advice, and tips. The cherry on top is that it works with a large catalogue of apps and devices like Fitbit, Garmin, Runkeeper, and Strava.
8fit Workouts & Meal Planner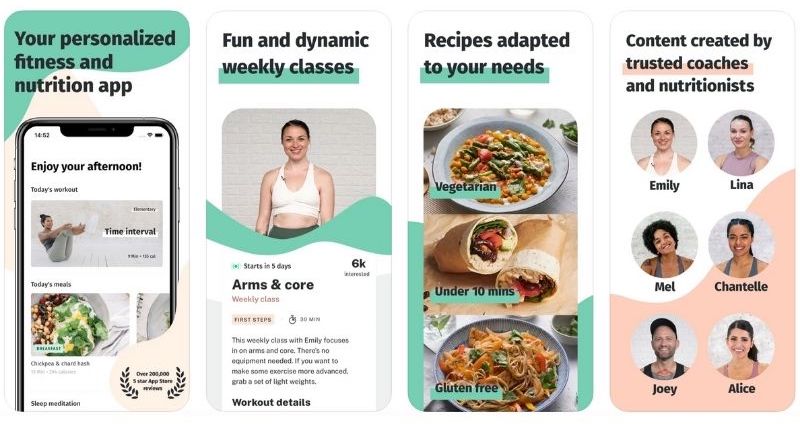 Eating right is just as important as exercising if you want to maintain a healthy body. With 8fit, you can set your own wellness goal (lose weight, get fit, or gain muscle mass) and work towards achieving it with customised workout and diet/meal plans. You can also measure your fitness level and record your dietary preferences in-app with daily recommendations. If having a fitness and nutrition expert in your pocket sounds like just what you need, then this app is definitely worth checking out.
Seven – 7 Minute Workout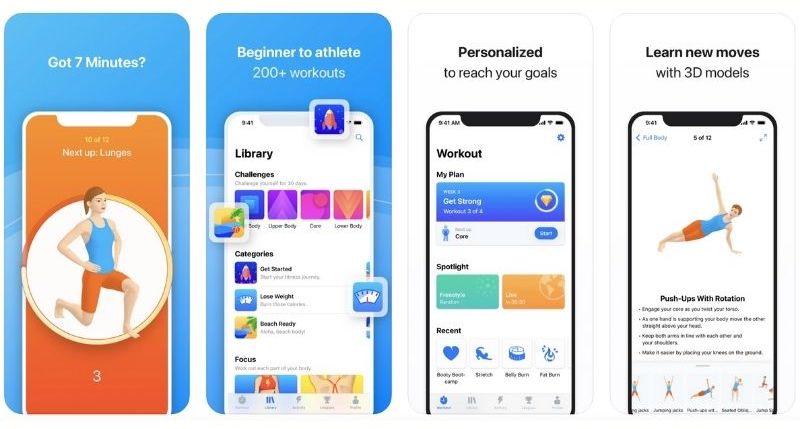 No time for a workout? No excuse when you have Seven! Going by the mantra that seven minutes daily is all you need in your journey to get a healthier and fitter body, the app's workout routines are based on scientific studies to provide the maximum benefit in the shortest time possible. What's more, you can compete with friends for extra motivation and some good-natured fun. This is the best workout app for you if the idea of committing to a full daily workout plan sounds tedious.
Nike Training Club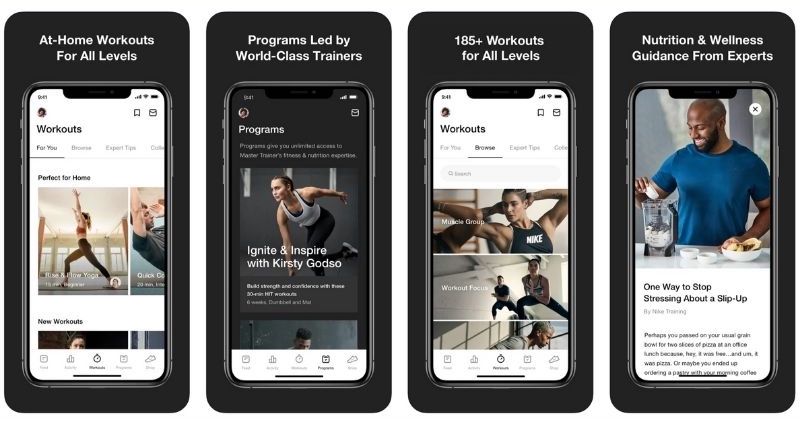 The leading sports apparel brand offers its own workout app that offers over 185 free workouts, including HIIT, yoga, boxing, and bodyweight-only workouts that you can do with minimal equipment at home. You have the flexibility to choose between low, moderate, and high-intensity workouts ranging from as short as five to as long as 60 minutes. Furthermore, the app's results-oriented programmes are led by a Nike Master Trainer and designed for our busy lifestyle.
30 Days Fitness At Home
If you like a good challenge (not the TikTok kind), then this app says it all in the name. 30 Days Fitness at Home promises to whip your body into shape with 30-day challenges that target your abs, butt, and even the full body. You will find many detailed video guides and daily reminders useful. Think you have what it takes to transform your body in just a month? Download this app to find out!
Home Workout – No Equipment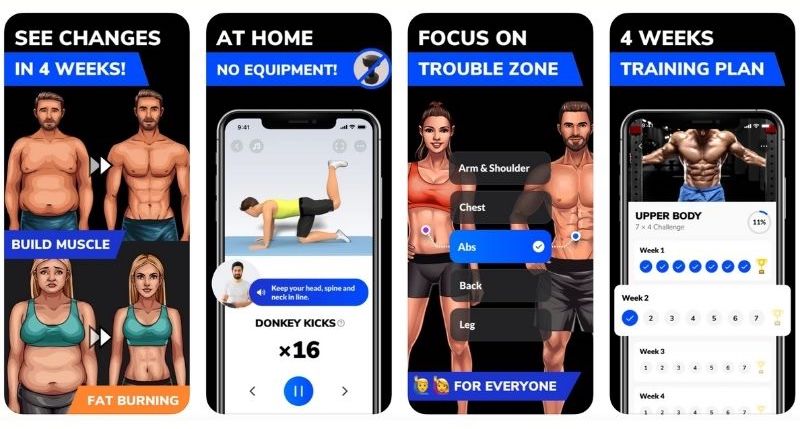 Who needs a gym when you have this app? True to its name, Home Workout provides daily workout routines that do not involve the use of any gym equipment or a coach. Instead, you will be guided with animations and workout videos designed by experts that specifically target the arms, legs, abs, chest, and butt, on top of full-body workouts. Just a few minutes a day, an adequate amount of space in your home, and your smartphone is all you need.
Workout For Women: Fitness App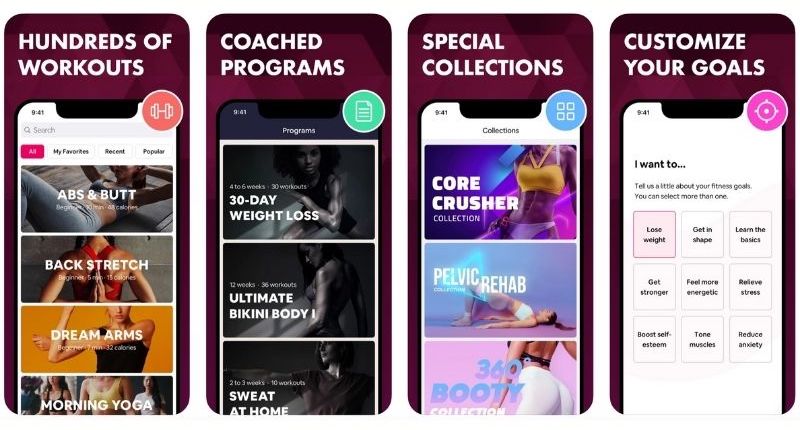 The best of workout apps also include one dedicated to the ladies. With hundreds of workouts and coached programmes tailored for the female body in mind, you can burn fat and lose weight effectively in as little as seven minutes a day with this app. You can quickly get your heart rate up with beginner-friendly workouts that can be done anywhere and anytime. Getting that bikini body just got easier! If you are using an iPhone, the app integrates with Apple Health to track your workouts, weight, and calories.
Zombies, Run!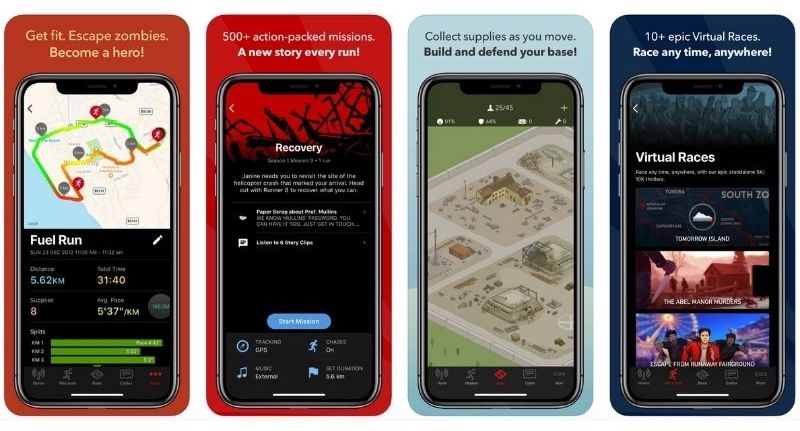 What better way to have fun while working up a good sweat than being chased by zombies? Not literally, of course, but this app will simulate that surreal experience through immersive audio cues. You will need a pair of earphones or headphones to immerse yourself in the audio adventure which will "put you in the centre of your very own zombie adventure story" with over 500 action-packed missions to complete. So put on your running shoes, your audio gear, and run for your life! 
The

Best Workout Apps

Are The Ones That Fit Your Lifestyle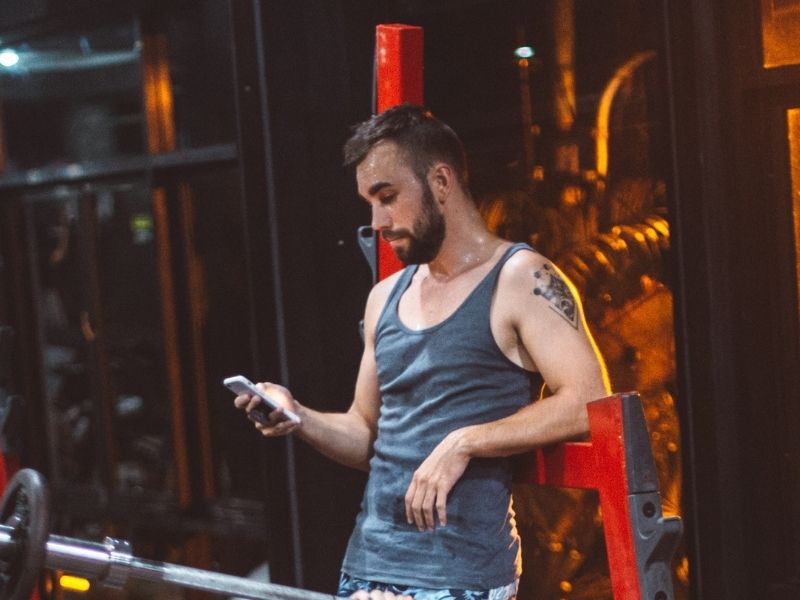 There are tons upon tons of workout apps, and the sheer number of choices you can choose from can seem overwhelming. We hope you can find just the right workout app on our best-of list. There is definitely something for everyone here, whether you are looking for a quick workout or an all-in-one fitness app. Find one (or a few) that best complements your current lifestyle, and you'll be one step closer to fulfilling your fitness goal and resolution!
For more articles on home-based workouts, you can explore some handy gym equipment you can equip your house with or learn how you can have the most fun home workout experience with the Nintendo Ring Fit Adventure.
Check out Tech Thursday for 1-day only lowest price, unbeatable deals and extra 20% Coins Cashback every Thursday!