Everyone is always talking about setting a consistent skincare routine for the face, but it's also equally important to invest time in caring for our body too. While it does help to slather on only body lotion, it still doesn't compare to following a specific regimen. Besides, your body deserves all the TLC it needs too! Don't know where to start? Well, don't fret, because we've simplified your body care routine in these five basic steps. 
5

Body

Self

–

Care Routine

Steps To Follow Consistently
American boxer, Floyd Mayweather, Jr. once said, "Your body is your temple. You do your body good, your body will do you good". Need we say more? Let's take a look at these five steps to care for your body that you can follow. 
Step 1: Cleansing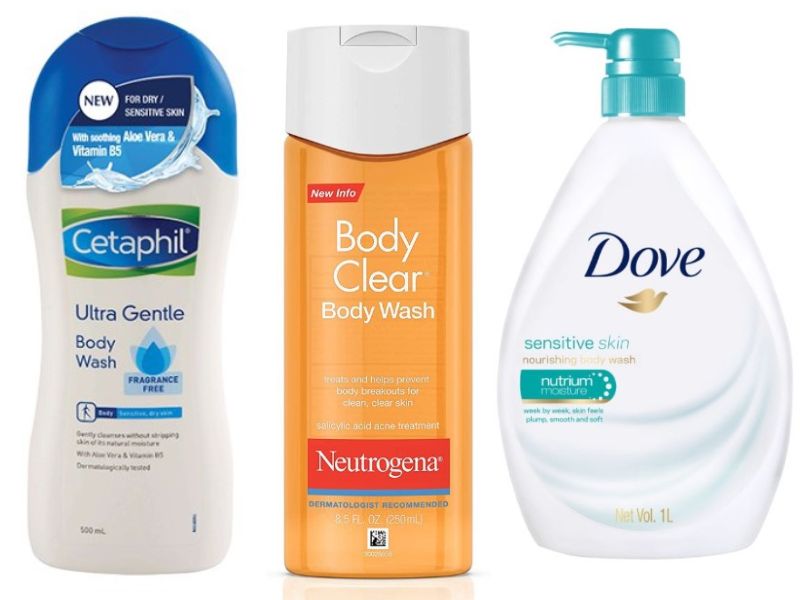 Just like with skincare, your body care routine needs to start with a good cleanser above all else. You need to completely cleanse and rid your skin of all the day's impurities to get a clean base. This will prep the skin so that the rest of your products can be fully absorbed and take effect. It's normal to pick any other body wash that you see at the grocery store. 
But if you want to take your body care to the next level, you need to be more selective. Pay attention to what your skin type needs and choose your body cleanser accordingly. For instance, if you have dry skin, look for body washes with moisturising ingredients like shea butter and ceramides. Or if back acne is your concern, body washes containing salicylic acid should be on your radar, and so the list goes on. 
Best body wash for sensitive skin: Dove Sensitive Skin Body Wash 
Best body wash for all skin types: Cetaphil Ultra Gentle Body Wash
Best body wash for acne: Neutrogena Body Clear Body Wash
Step 2: Exfoliate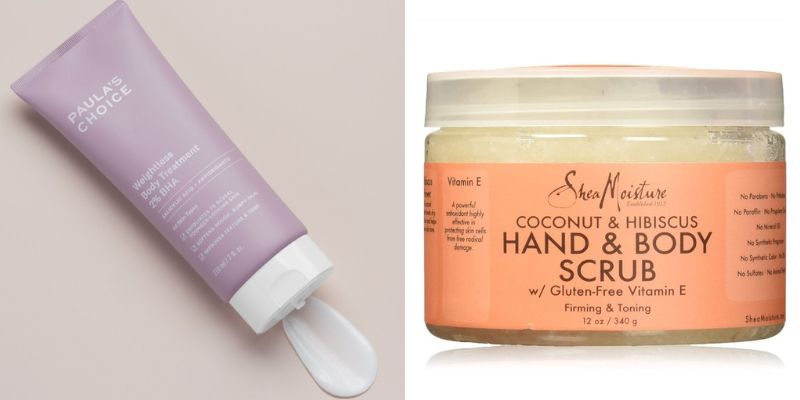 Now that your body is all clean and prepped, it's time to tackle those dead skin cells. Unlike your face, which requires more gentle exfoliation, your body is far more resilient to scrubs. This step is especially key to silky-smooth goodness as well as getting rid of strawberry-looking skin once and for all. 
Physical body scrubs like the Shea Moisture Coconut & Hibiscus Hand & Body Scrub and Tree Hut Sugar Scrub were trending all over TikTok. Some would even go so far as to claim that these were "magic for dry skin". Not a big fan of physical scrubs? Then you could also look for chemical exfoliants like the Paula's Choice Weightless Body Treatment 2% BHA  for a less abrasive alternative. 
Related: The Best Body Scrubs Guaranteed To Give You Silky Smooth Skin
Step 3: Shaving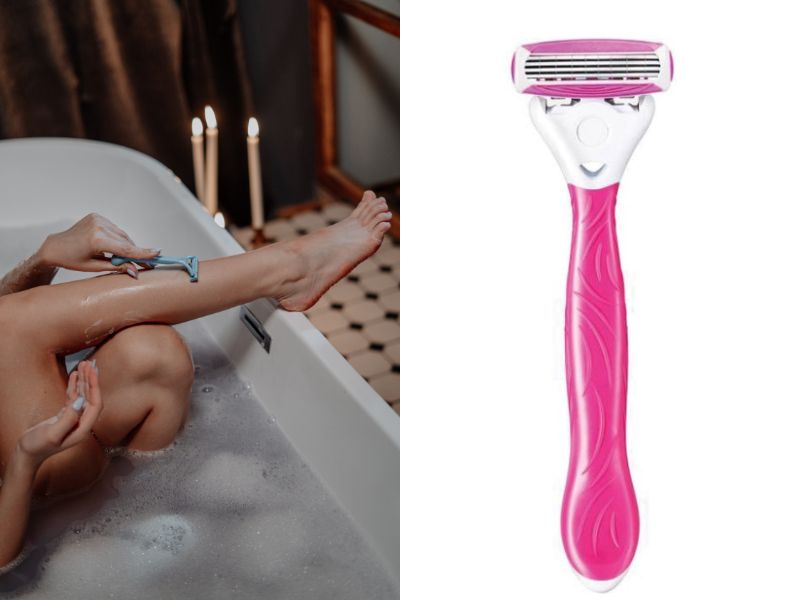 We may like having smooth, hair-free legs but the process of shaving is anything but exciting. Alas, looking well-groomed takes hard work. While it's tempting to hurriedly scrape the razor against your legs, it's not going to fare well on your skin. And if you think it's okay to shave without water, please think again. 
Shaving on completely dry skin can lead to skin irritation, razor burns, and in-grown hairs. To prevent this, take the time to soak your legs for about three to five minutes. This will help to soften the hair follicles and allow the razor to glide smoothly across the skin. Don't forget to apply some shaving cream and always follow up with a moisturising lotion or oil to prevent dry skin. 
Step 4: Treatment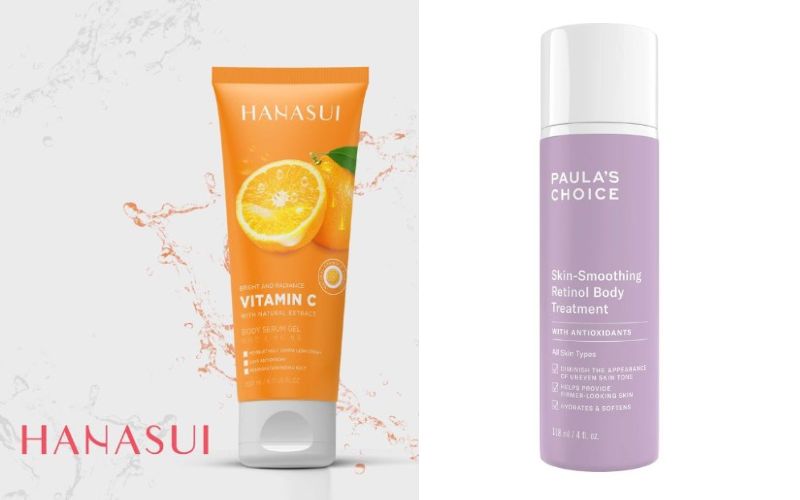 Antioxidants and retinoids are not just limited to your face, because even your body can greatly benefit from these skin-loving ingredients. One of the best antioxidants to include in your body care routine is Vitamin C. It defends our skin against environmental aggressors like pollution, smoke and sun while preventing early cell destruction by keeping the free radicals at bay. 
Another potent, miracle-working ingredient you can also consider is retinol. This Vitamin A derivative is a skincare powerhouse that can stimulate collagen production, promote skin renewal, and improve the skin's texture. Furthermore, retinol can also plump up the skin, which helps to reduce the appearance of cellulite. 
Recommended for Vitamin C: Hanasui Body Serum Gel Vitamin C
Recommended for retinol: Paula's Choice Skin-Smoothing Retinol Body Treatment
Related: The Best Retinol Serums And Creams For Acne And Anti-Ageing Needs
Step 5: Moisturise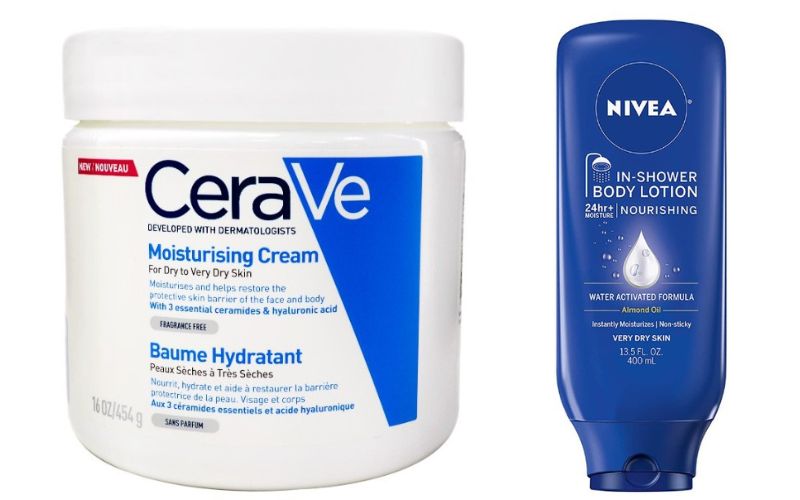 If you're doing right by your face skin regimen, you know how important moisturising is. Hence, the same rules apply to your body care routine too. As for when's the best time to apply your body cream, you should always start immediately after a shower. This helps to seal in the water to keep your skin hydrated. But let's be real, sometimes we skip this step because it can be a real hassle to moisturise our entire body. 
That's where in-shower moisturisers come in. As its name states, these moisturisers are activated by water to allow the skin to fully absorb all the moisturising ingredients even while showering. These are the lazy 'gals' cheat code as you won't need to be very thorough in rubbing the product in. After all, it's going to be rinsed off anyway! Having said that, there's still no denying the effectiveness of a traditional body cream for that extra dose of moisture. 
Recommended for in-shower: NIVEA Nourishing In-Shower Body Lotion Almond Oil
Recommended for out-of-shower: Cerave Long-lasting Moisturizing Repair Cream
Relevant: These 10 Body Lotions Are Best For Soothing Dry, Itchy Skin
Take The Time To Unwind With A

Body

Self

–

Care Routine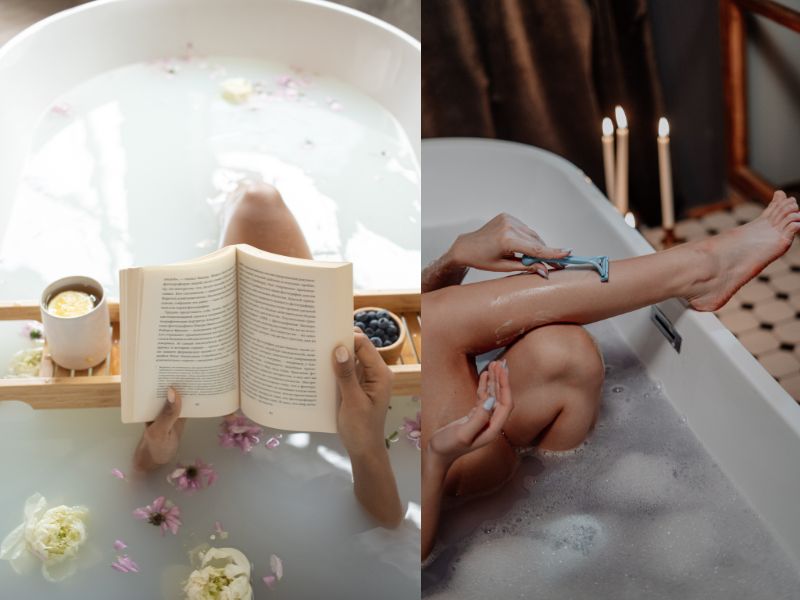 Everyone should dedicate a little bit of time to some form of self-care routine. This is your safe space to allow yourself to fully rest and have a moment to recharge. Upkeeping your body care routine can be one aspect of self-care, but there are also other ways to look after yourself. You can try going camping to get away from the city or these mindful meditation exercises to calm your soul. Whatever it is, remember to always prioritise your mental health!