We can't seem to talk about skincare without bringing up retinol. This golden skincare ingredient is a vitamin A derivative that's commonly used in many anti-ageing products to smooth out fine lines and wrinkles. Moreover, it's also said to be effective for treating acne, dark spots, large pores, and various other skin concerns too. Sounds pretty impressive, eh? But before you dive deep into a shopping frenzy to find the best retinol products, here are some rules you need to know.
Retinol For Beginners: What To Know Before Using It
It Gets Worse Before It Gets Better 
Don't freak out if you notice your skin reacting to retinol. This is a normal response and it's all in part of the process of purging. Retinol accelerates your skin's cell turnover while promoting collagen production, causing your dead skin cells to shed at a quicker rate. As a result, all the impurities and built-up gunk are pushed to the surface for purging. Give it around four to six weeks, as by around this time, your purge should start to clear up. 
Don't Overdo It By Using It Every Day 
Your skin needs time to get used to retinol and overapplying can quickly cause skin irritation and flaking almost immediately. Use once or twice a week and then build it up from there once the side effects wear off. Even if purging is normal, it's best to monitor the effects and adjust the amount or frequency accordingly. 
Use It Only At Night
Incorporate your best retinol product at night after applying your cleanser and toner, and before your gentle night cream. Don't use retinol in the morning, as exposure to sunlight makes the product less effective. Furthermore, your skin becomes more sensitive to UV rays after using retinol. So make sure to use a broad-spectrum SPF (30 or above) sunscreen in the morning. 
Best

Retinol

Products

For Acne & Anti-Ageing
Differin Adapalene Gel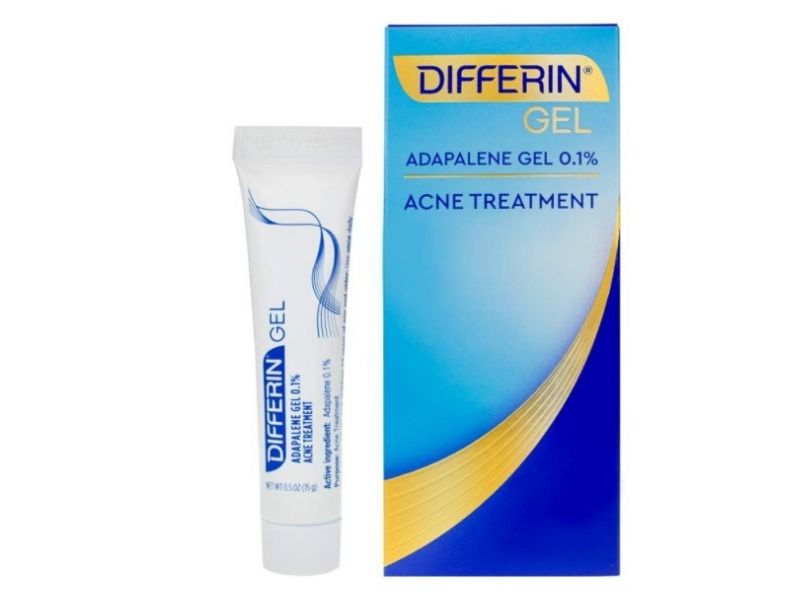 Okay, admittedly, this is a topical retinoid, which is slightly stronger than retinol. But touted as one of the best, holy grail products for acne, we just had to include it in. And you don't even need a prescription either! Containing 0.1% Adapalene, this OTC retinoid gel combats whiteheads and blackheads while preventing new blemishes from forming. 
Cerave Resurfacing Retinol Serum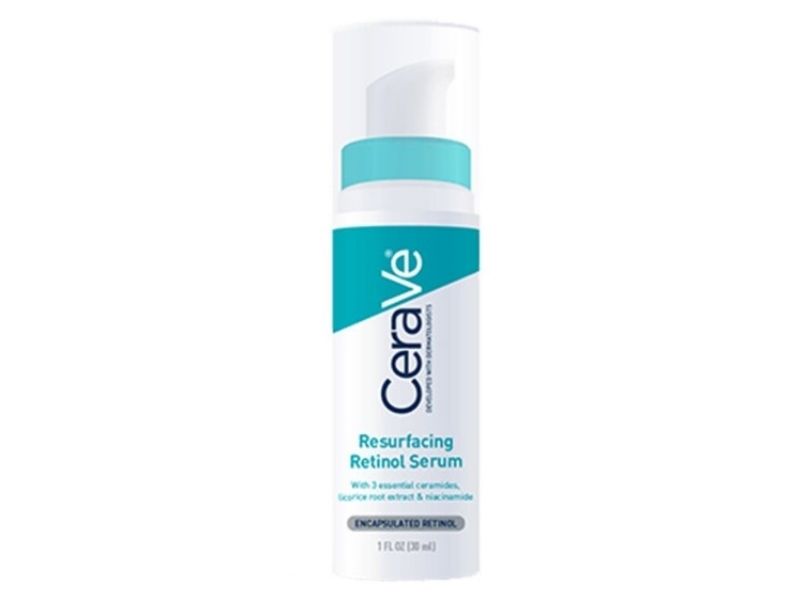 The Cerave Resurfacing Retinol Serum is another best retinol product for acne-prone skin. Formulated with an encapsulated retinol, it improves skin's overall texture by reducing post-acne marks and minimises the appearance of pores. This serum also features ceramides and niacinamide to help calm and restore the skin's natural barrier. It feels gentle and lightweight, so those with sensitive skin can use it freely with peace of mind. 
The Inkey List Retinol Serum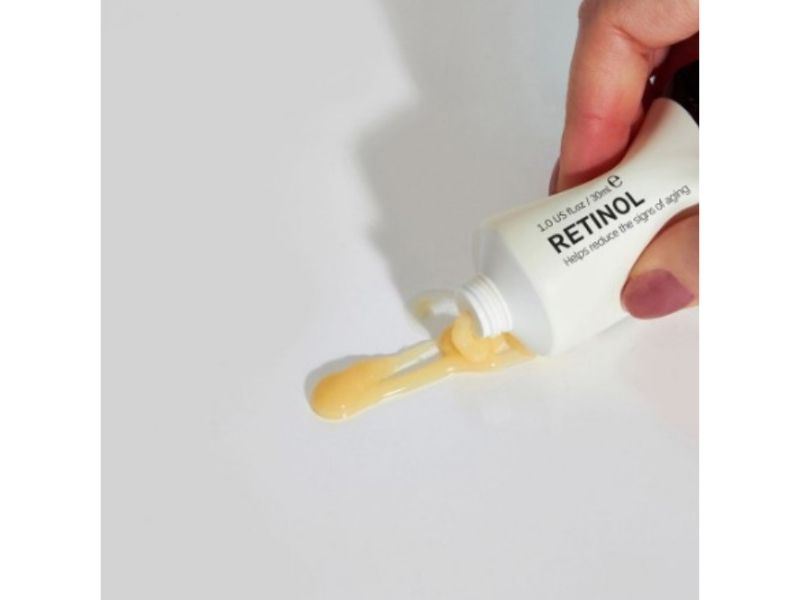 If you're looking for the best retinol product on a budget, look no further than Inkey List's serum. It has a slow-release formula that contains 1% Retistar stabilised retinol (equivalent to 0.05% retinol), 0.5% granactive retinoid, and squalane oil. Together, it boosts the skin's collagen production and cell renewal to reveal a clearer, acne-free, and more youthful-looking complexion. All in all, it's a good beginner's product to start with if you're new to retinol. 
Elizabeth Arden Line Erasing Night Serum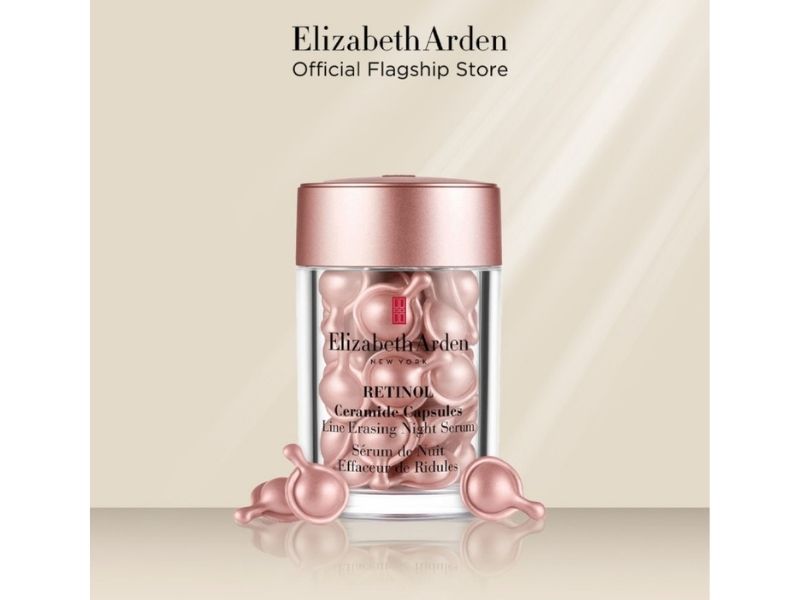 We're all guilty of over (or under) applying our skincare products at times. However, when it comes to retinol, that's really the last thing you'd want to do. If you struggle with portion control, this retinol serum is the best option for you. These single-serving capsules are incredibly beginner-friendly and ensure that you have just the right amount to apply. Simply twist it open and squeeze the product out—no guesswork needed. In one month, you'll begin to notice visibly smoother skin and fewer wrinkles.
The Ordinary 1% Retinol In Squalane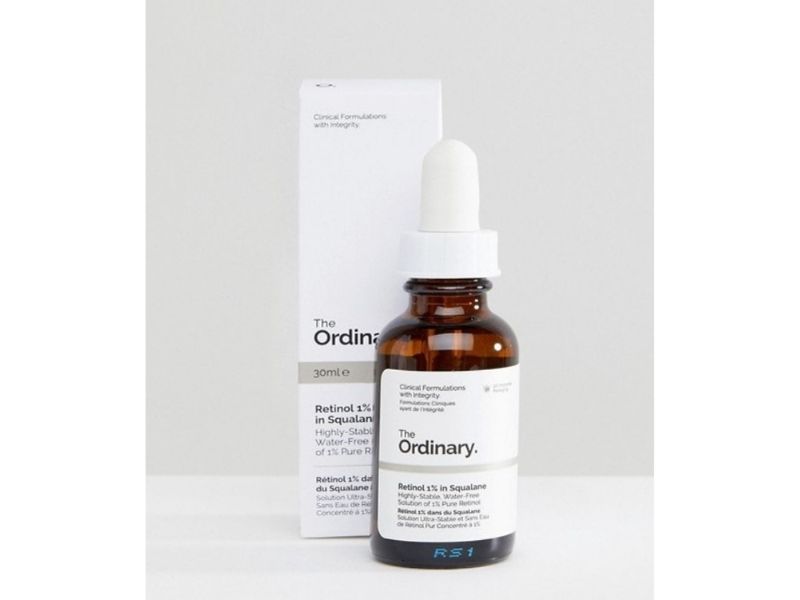 The Ordinary's 1% Retinol In Squalane is something you'd want to check out once you've built up your tolerance for retinol. While it's common to experience some form of irritation, this has 1% pure retinol, and hence, the effect might be extra strong. However, for seasoned users, it's the best retinol serum as you'll likely be pleased with the results—less visible fine lines and firmer skin.  
Paula's Choice Clinical 1% Retinol Anti-Aging Treatment Serum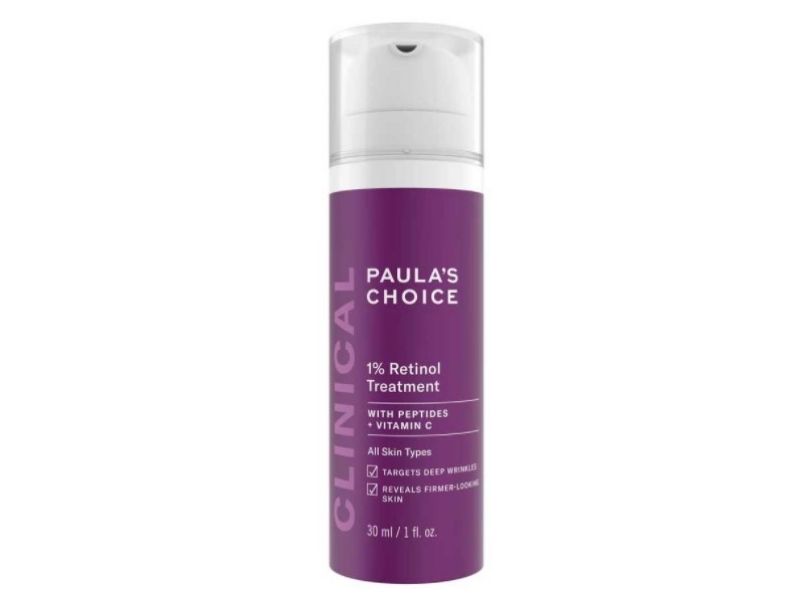 Paula's Choice 1% Retinol Treatment might be a hefty investment, but rest assured, it's totally worth it. This serum is known to be one of the best retinol products for its anti-ageing properties. With potent antioxidants packed into a fast-absorbing formula, it works hard to diminish wrinkles. There's also vitamin C and licorice extract in this to give you a brighter complexion while preventing redness and irritation. 
Hada Labo Retinol Lifting + Firming Lotion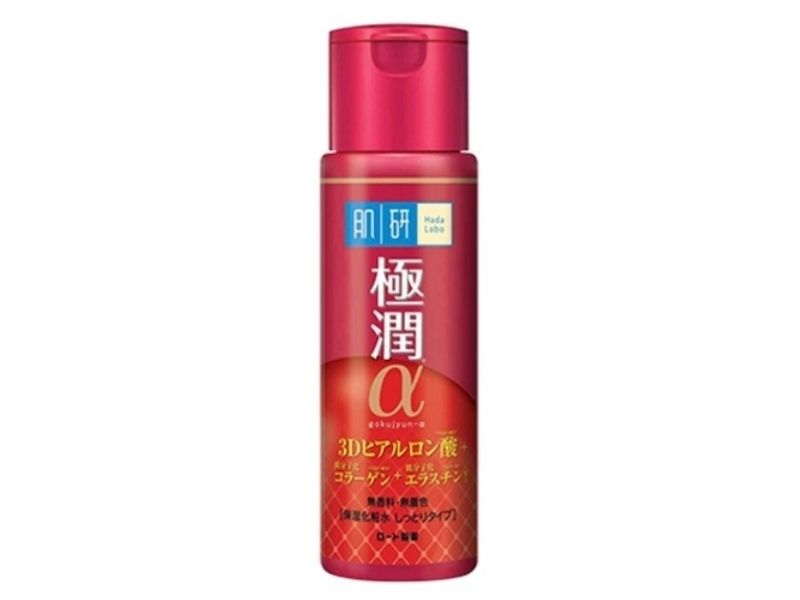 Besides retinol, Hada Labo's lotion is enhanced with hydrolysed collagen, elastin, and four types of hyaluronic acid to keep your skin supple and lifted. It's free of animal testing and contains no fragrances, alcohol, colourants, and mineral oils. Basically, all the good stuff that ensures it's safe and gentle even on the most sensitive skin types. That's why it's one of the best retinol creams for beginners too.
RoC Retinol Correxion Eye Cream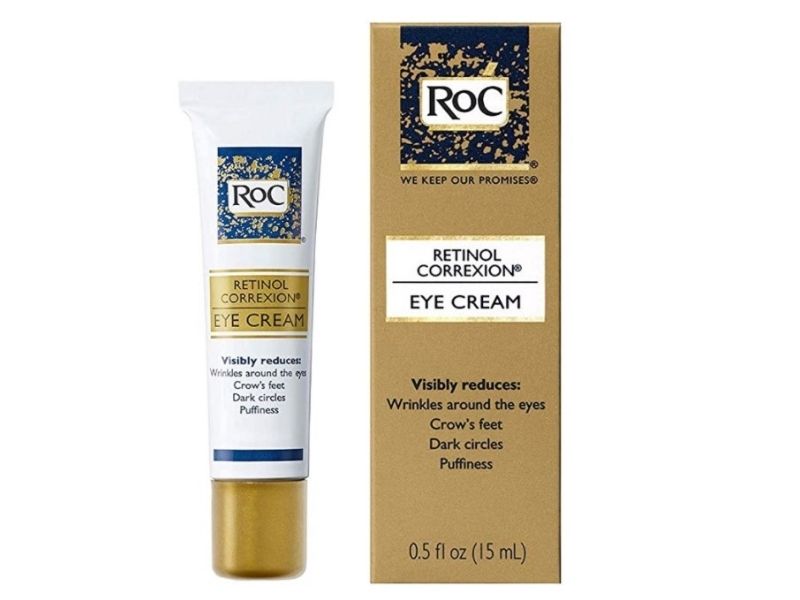 As far as eye creams go, RoC's retinol product is the best out there. It has a mineral complex that assists in erasing fine lines and wrinkles while reducing puffiness and lightening dark circles. On top of that, this night eye cream is also non-comedogenic and hypoallergenic, making it a safe retinol product for acne-prone skin too. 
Olay Regenerist Retinol 24 Night Moisturiser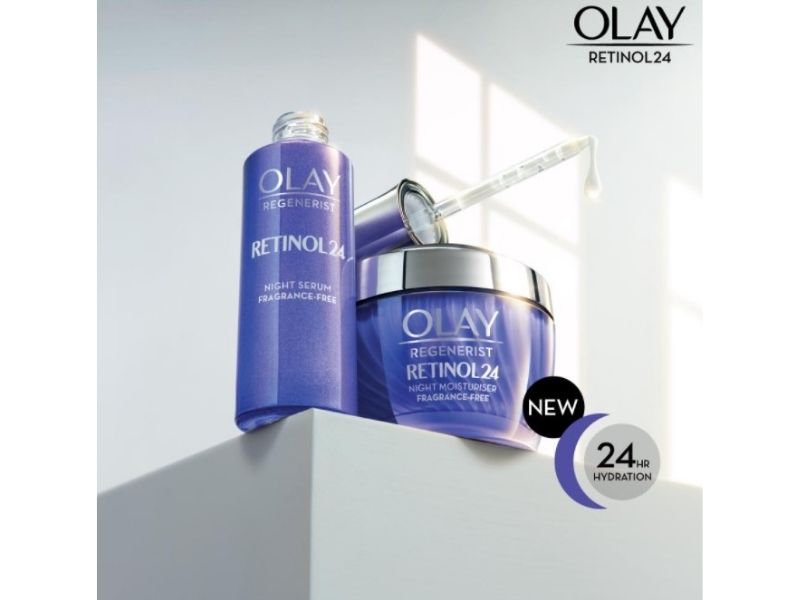 Olay's Regenerist line is highly raved about for its reliable anti-ageing skincare staples. And the Retinol 24 Night Moisturiser is no exception. In fact, it's one of the best retinol creams for beginners! Made with a blend of niacinamide and their very own retinol complex, it renews and resurfaces your skin as you sleep. It's fragrance-free and provides long-lasting hydration that results in plumper, glowing skin without a greasy residue. 
Clear Up Your Acne & Combat Ageing Signs With These

Best Retinol Products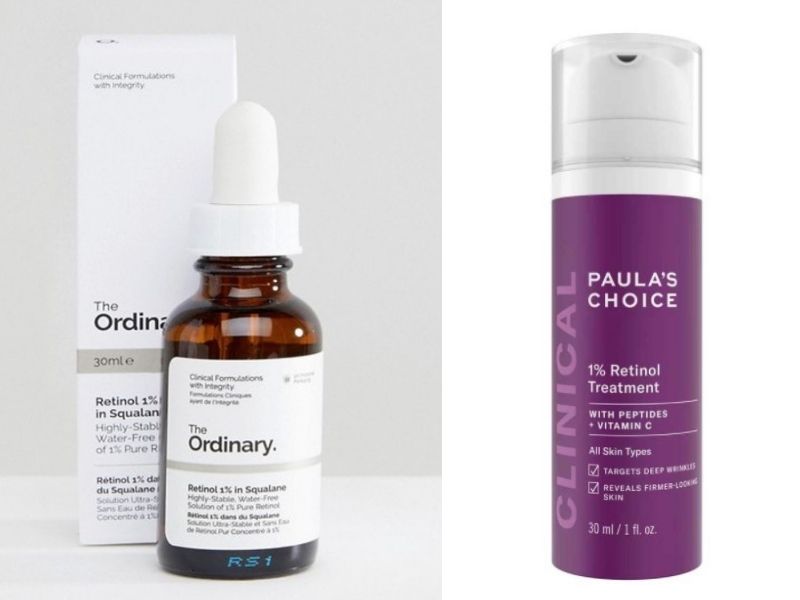 We hope you have a better understanding of what retinol is and find the best retinol products that meet your skincare needs. Whether in the form of serum or cream, there's a retinol product for acne-prone skin as well as mature complexions. Still not quite ready to delve into the world of retinols but want that K-beauty glow? Then take your pick from Laneige's best-selling products to get your favourite K-pop star's flawless complexion.