Our under-eye areas are very susceptible to ageing. From wrinkles and fine lines to dark circles, they're the first few skin issues that pop up. Sleep deprivation, unhealthy lifestyle habits, genetics, and various environmental factors contribute to dark circles; they appear because of damaged blood vessels beneath your eyes. 
This happens when blood starts building in the under-eye area, placing more strain on your capillaries. Eventually, it'll get to a point where the blood starts to leak and pool. What then results is the eyes taking on that dreaded blue-blackish pigment. To help treat this, here are our top 11 products for dark circles. 
Best Beauty Tools & Products For Dark Circles
1. Electric Eye-Roller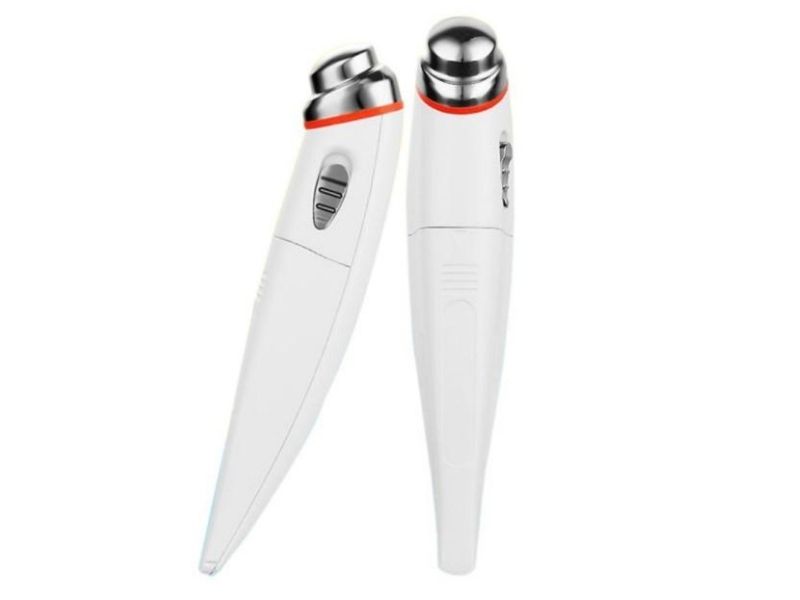 An electric eye-roller (available at exo.my) is one of the best products for dark circles. It provides a high-frequency sonic vibration to soothe and massage your under-eyes. Consistent eye massages can help improve and stimulate regular blood flow.
This, in turn, will stop the blood from accumulating in the under-eye capillaries, and reduce the dark pigment. Not only that, but it can also boost your collagen production levels to eliminate fine lines, making the skin firm and plump. Use with your tried and trusted eye cream for maximum results. 
2. Collagen Gold Eye Patches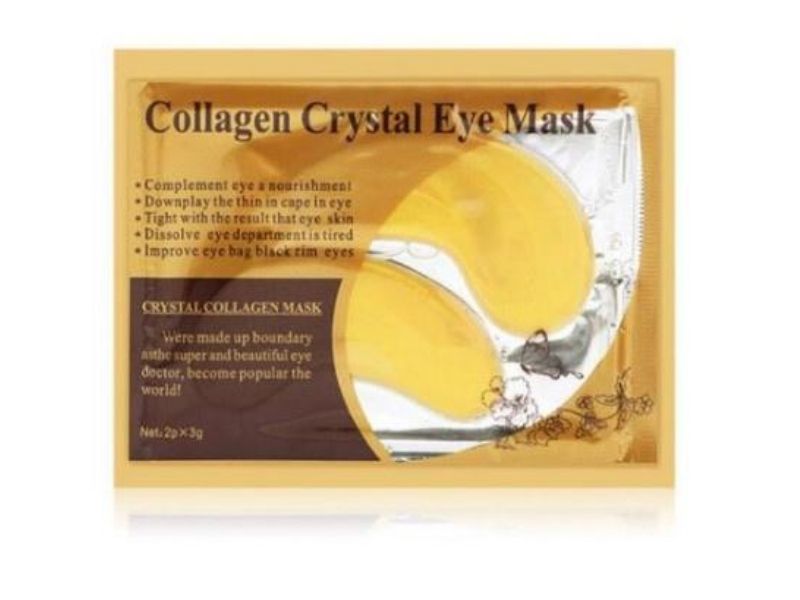 If you're looking for a quick instant pick-me-up effect, then these collagen gold eye patches (available at SANIYE) will do just the trick. Upon application, you will immediately feel a lifting and firming effect. Their main ingredients consist of hyaluronic acid, provitamin B5, as well as vitamins E and C, purified water, and collagen; all of which are extremely beneficial for your complexion. Plus, their extremely affordable price point makes them one of the best product for dark circles to buy on a budget. 
3. Fresh Rose Hydrating Eye Gel Cream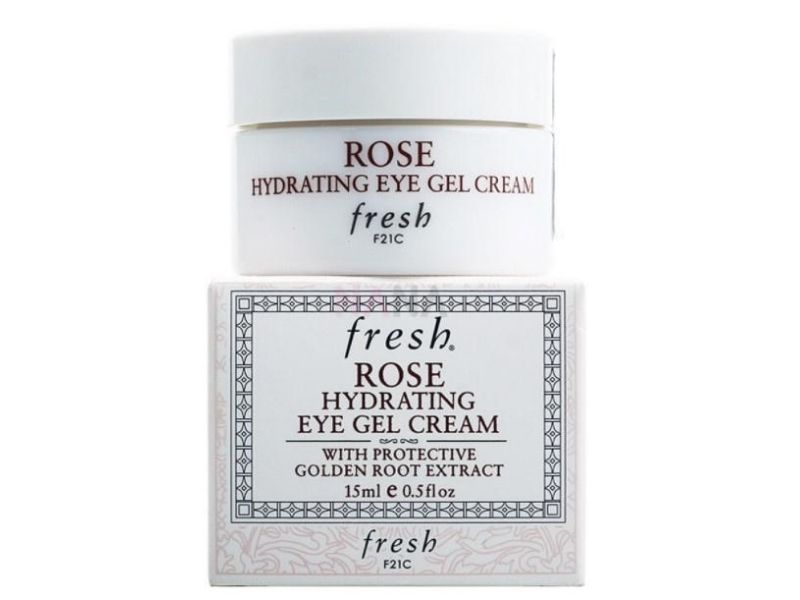 The Fresh Rose Hydrating Eye Gel Cream (available at nanamall.os) is the holy grail for revitalizing tired-looking eyes. This product is good for brightening pesky dark circles, as well as hydrating the under-eye area. Thanks to hyaluronic acid and cucumber extract, your skin will remain well moisturised and cool all day long; up to 30 hours to be exact!  Additionally, the lightweight texture prevents it from feeling sticky or heavy for comfortable long-wearing. 
4. Innisfree Perfect 9 Repair Eye Cream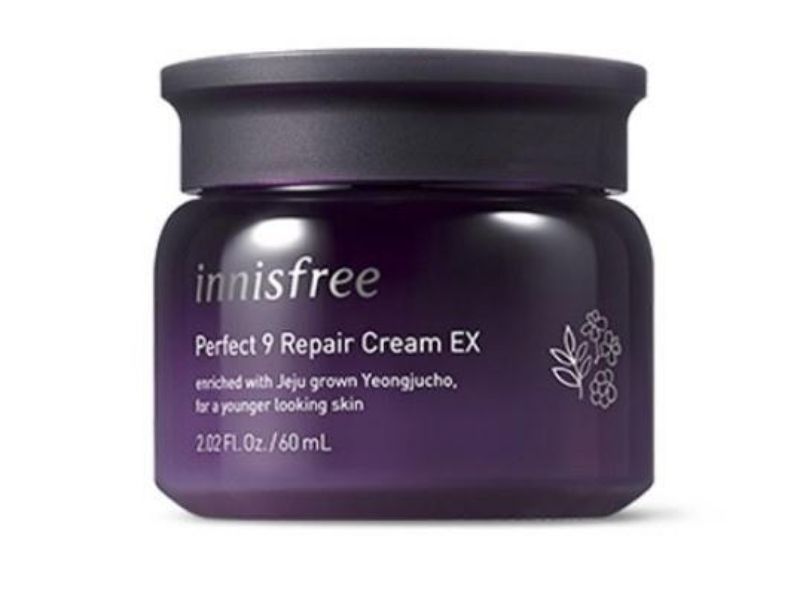 This all-rounder Innisfree eye cream product (available at neotidekor.my) is not only useful for dark circles but other skin ageing issues too! It has nine active ingredients from the Jeju elixir complex™ to target nine different ageing symptoms. So, it's good for treating enlarged pores, blemishes, dryness, flakiness, wrinkles, and lowered skin elasticity. The portable packaging allows you to easily tuck it into your handbag for reapplication throughout the day. 
5. Hado Labo SHA Eye Cream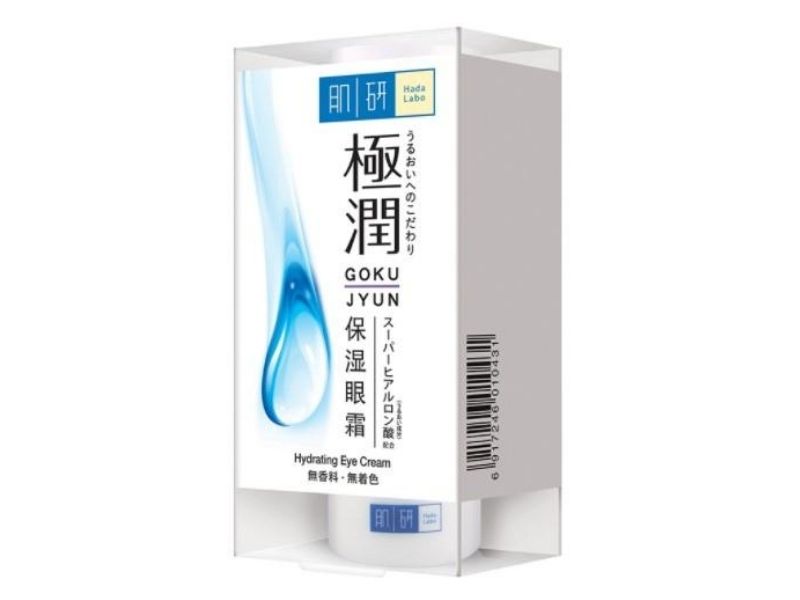 The Hado Labo SHA Eye Cream (available at mymentholatum) has three different types of hyaluronic acid, giving ample amounts of hydration to the skin around your eyes. Their ACTIFLOW formula triggers regular bloodstream to diminish the dark hues and puffiness. With a balanced pH level, this moisturising product for dark circles is suitable for all skin types, even highly sensitive ones. Plus, it's all free of alcohol, mineral oil, colourants, and scents. 
6. SIMPLE Revitalising Eye Roll-On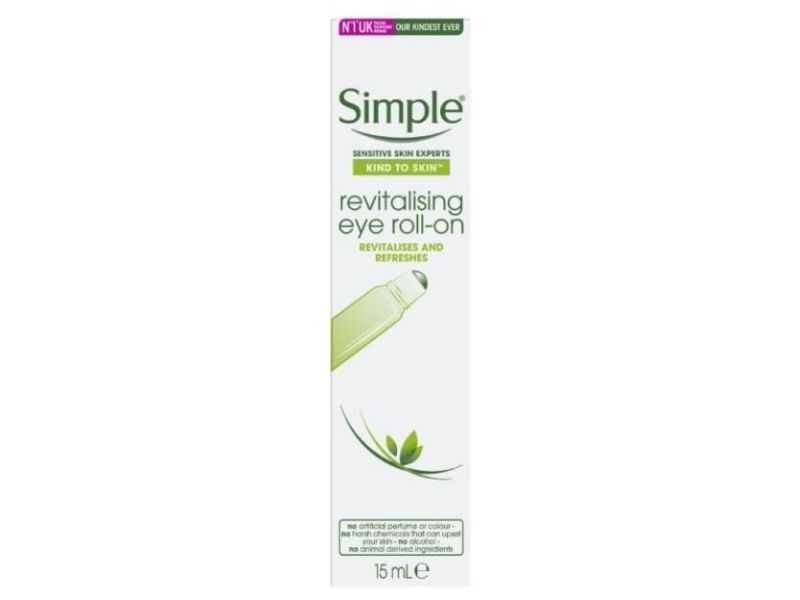 For a super-speedy and simple application, the SIMPLE Revitalising Eye Roll-On (available at unilevermy) is your new go-to product solution for dark circles. It has pro-vitamin B5, cucumber extract, and glycerin hydrates to deliver hydrating nourishing goodness that will soften and refresh your delicate under-eyes. The roll-on applicator allows you to directly distribute the cream evenly across the skin and is refreshingly cooling. 
7. Wireless Eye Massager (Model-3)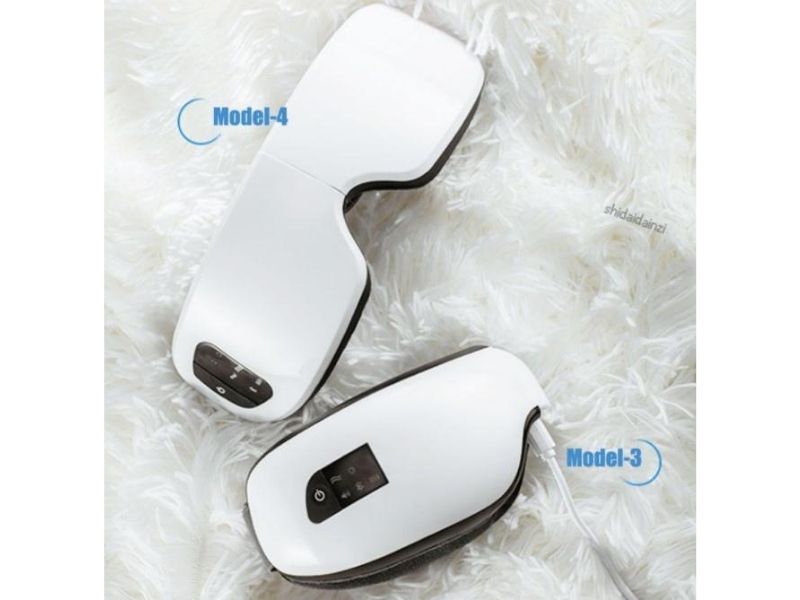 Sometimes, all you need is a good face massage after a long, tiring day at the office. This futuristic wireless eye massager (available at Smart Fashion Store) gives you an amazingly calming and soothing experience. It comes with intelligent air pressure for a gentle massage around the eyes, and a hot compress for comfortable warmth. There's even a Bluetooth function to sync your phone with. So, you can listen to your favourite tunes while you fully kick back and relax. 
8. Jade Roller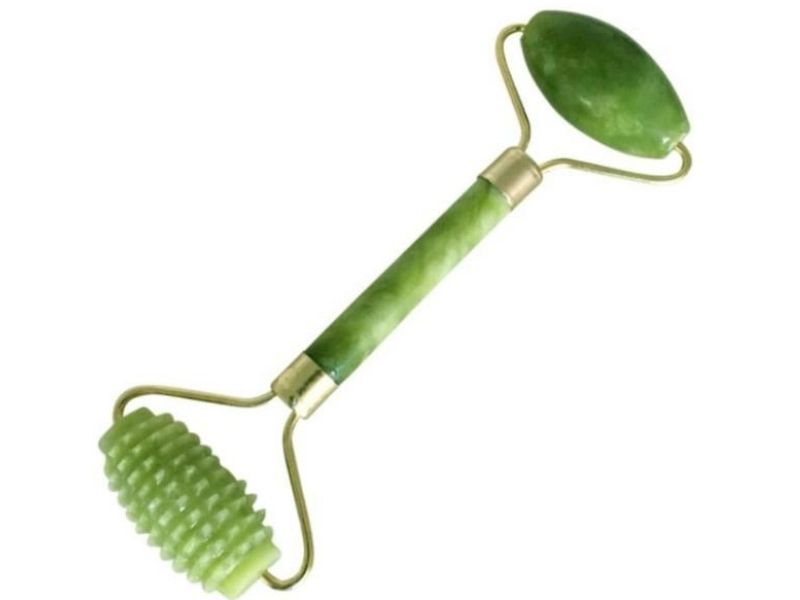 Jade rollers go way back to ancient China in the seventeenth century as a traditional beauty remedy. Getting a jade roller (available at easymakeup) for yourself can yield a wide variety of skin benefits; it's great for face sculpting and lifting, as it promotes lymphatic drainage of your face. The massaging motion combined with the coolness of the jade stone will hugely help in lowering swelling and fluid retention, including under the eyes. For better blood circulation to reduce dark circles, store the jade roller in the refrigerator for colder temperature. 
9. Cold-Hot Compress Sleeping Mask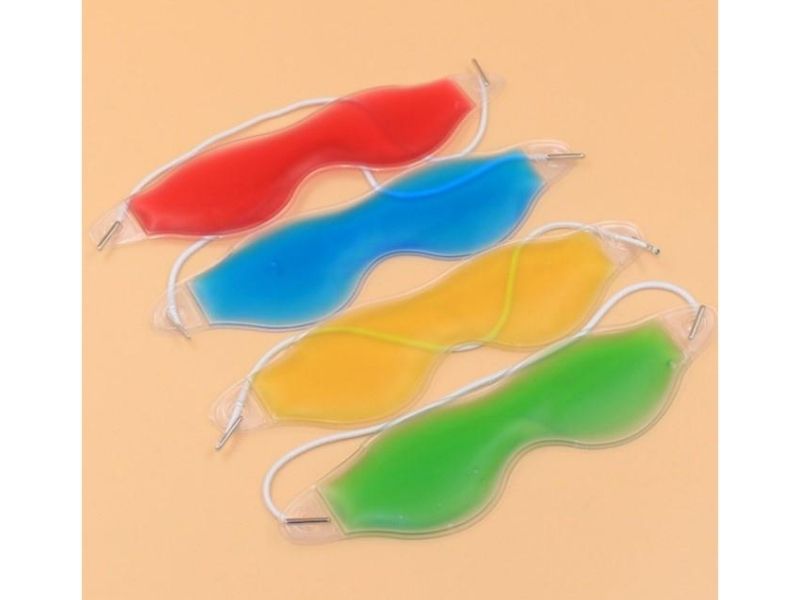 This is a product for dark circles that practically requires no effort at all. All you need to do is plop them on at night before you get your well-needed beauty rest. Using a cold-hot compress sleeping mask (available at Top Fashion Store) will constrict the blood vessels around the under-eyes, helping to lighten up the colour slightly. 
10. The Ordinary Caffeine Solution 5% + EGCG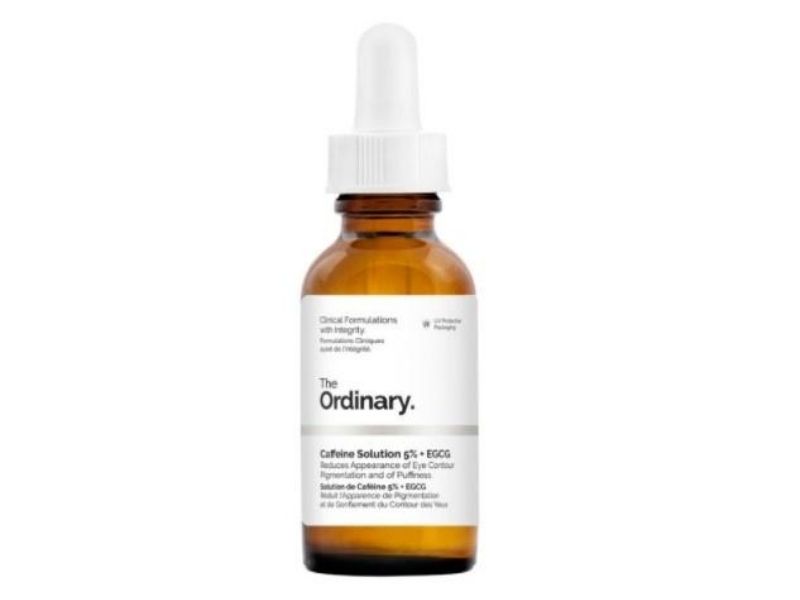 The Ordinary Caffeine Solution (available at tiffanybaby1.my) packs five percent of caffeine concentration together with purified Epigallocatechin Gallatyl Glucoside (EGCG) from green tea leaves. Both of which have been stated to be successful in ridding puffy panda eyes. Caffeine, especially, is extremely effective in decreasing redness and cellulite and boosting blood circulation. 
11. Clinique All About Eyes Serum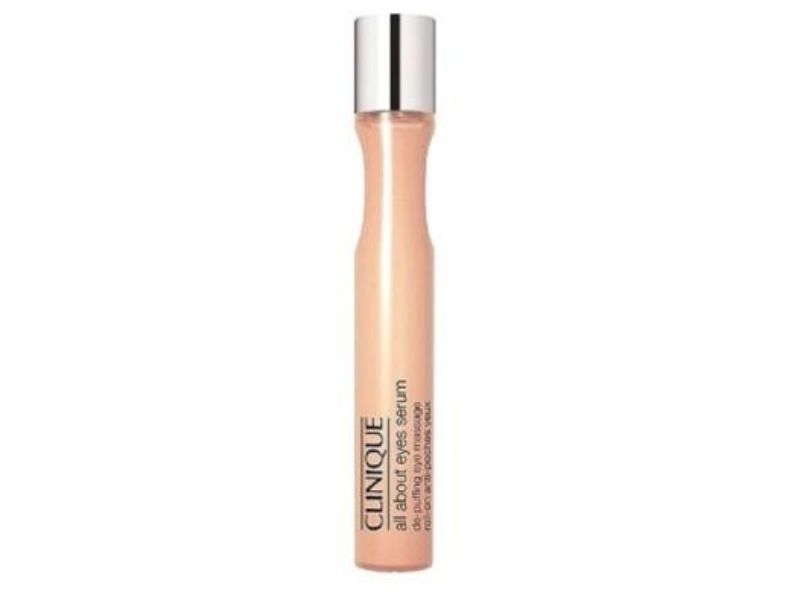 Another well-regarded roller applicator product for dark circles is this Clinique All About Eyes Serum tube (available at cosmede.my). It has strong antioxidants, calming botanicals, and caffeine. What's even better is that the ingredients are all fully vegan, containing no parabens, sulphates, phthalates, and other skin-clogging nasties. If you're ever in need of an on-the-go application that can layer over and underneath makeup, then this is perfect for you!
Look Bright And Radiant With Effective  Products For Dark Circles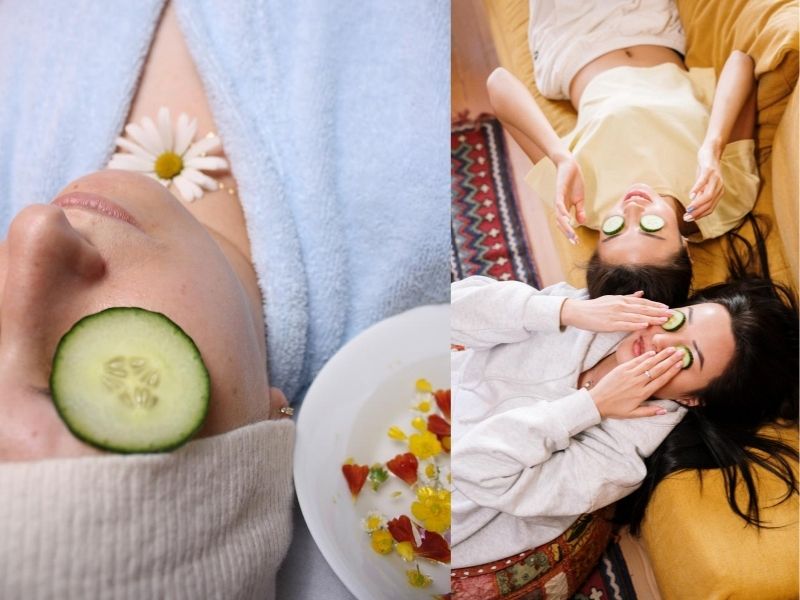 Now, that you've read through our list, stock up on the best beauty products to bid those dark circles good-bye! Otherwise, if your issue is wrinkles and fine lines, then check out our guide to finding the best eye cream for wrinkles. However, besides doing your usual skincare routine, making a few lifestyle changes will go a long way in improving your dark circles. Getting in that proper eight hours of sleep is a good place to start!