There's no going around the fact that crystal clear skin takes hard work. However, if there's one step that's absolutely necessary for your skincare routine, it's exfoliation. There are many external factors—dust, oil, and pollution—that can accumulate on your skin as the day wears on. That's where exfoliators come in, as they help remove all that extra dirt and sebum on your skin. And it's not just for the face—exfoliating your body is just as important too! Don't have a body scrub yet? Then continue reading as we share the 11 best body scrubs for you to try. 
Best Body Scrubs

To Enjoy Softer & Brighter Skin 
Best

Drugstore

Body Scrub

:

Dove

Exfoliating Body Polish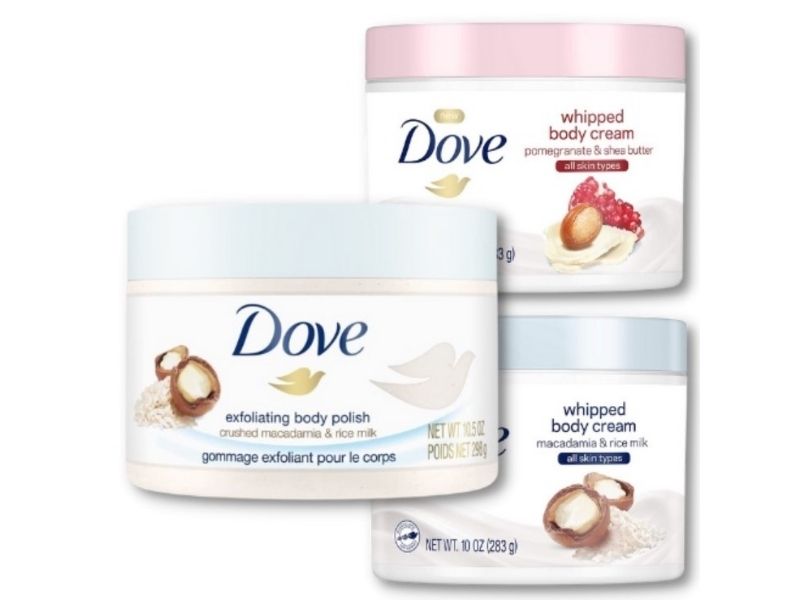 If you're searching for the best drugstore body scrub, look no further than Dove's Exfoliating Body Polish. Most scrubs tend to be drying in nature, but that isn't a problem with Dove's moisture-rich formula. This exfoliator packs in 0.25 of moisturiser cream that provides instant softness in a velvety texture while it removes dead skin cells. 
Best

Multitasker

Body Scrub

: SKINFOOD Black Sugar Facial & Body Scrub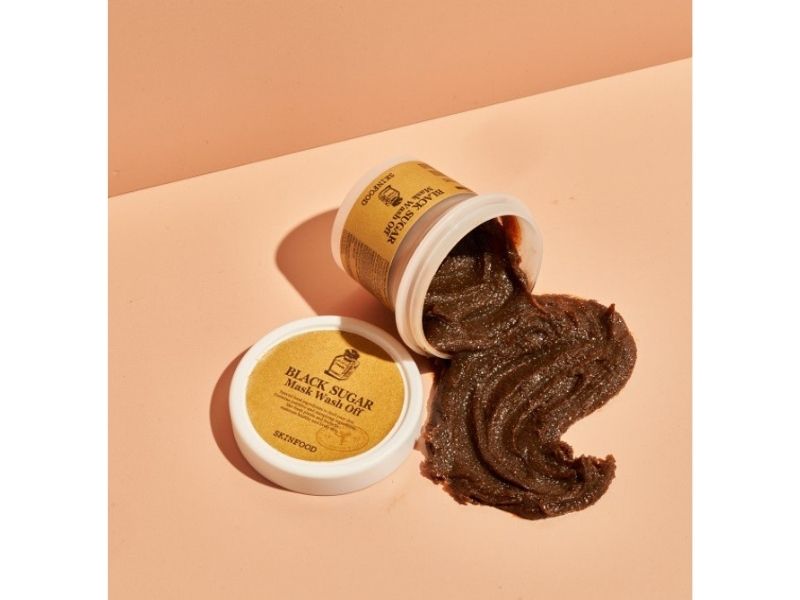 SKINFOOD ensures you get your bang for your buck with its multitasking body scrub. Their product works well on both the face and body, featuring black sugar granules, macadamia seed oil, and shea butter to nourish and exfoliate the skin. 
Best

Luxurious

Body Scrub

: Clarins Exfoliating Body Scrub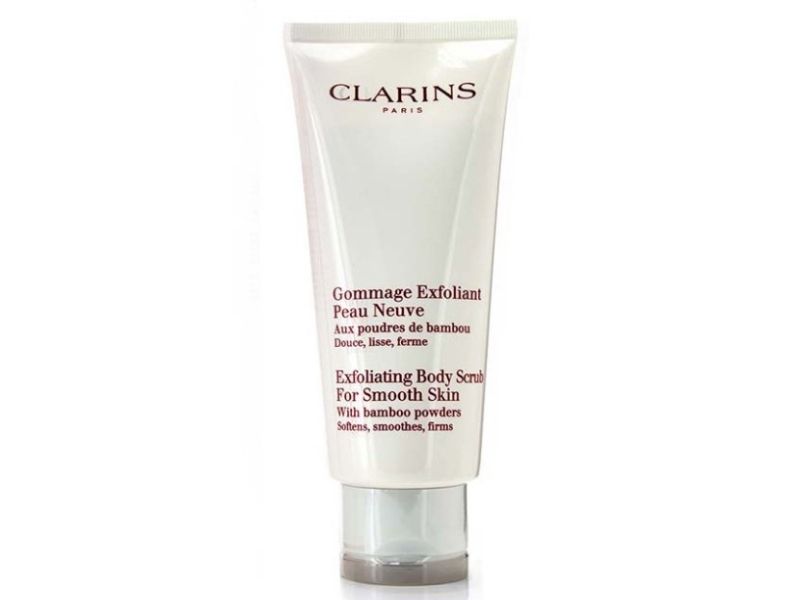 For a deeper cleanse, go with the Clarins Exfoliating Body Scrub. It's formulated with a natural bamboo powder to slough away flakey impurities and dead skin cells. Meanwhile, the addition of shea and mimosa extracts help to soften the skin, prepping it for other body skincare products that follow. 
Best Body Wash: L'Occitane Almond Shower Body Scrub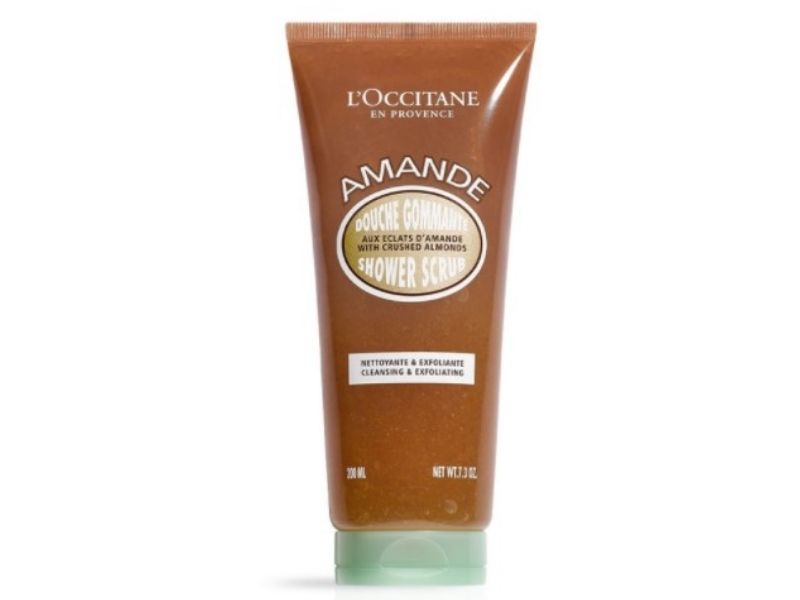 Want to cut down the steps in your body care routine? Then L'Occitane's shower body scrub is the best option for you. Containing a blend of almond shells and almond oil, it thoroughly exfoliates your skin while cleansing your body of the day's built-up dirt and gunk. The delicate scent of almond tree flowers will have you smelling fresh and pleasant all day long. 
Best For Brighter Skin: Good Virtues Co. Radiant & Renewing Body Salt Scrub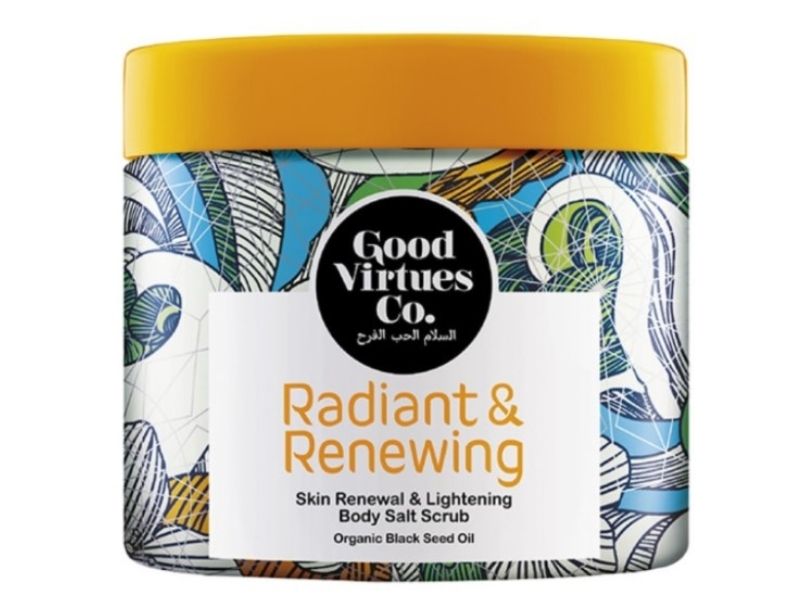 Black seed oil is widely recognised as a rich source of natural nutrients, minerals, and antioxidants. And when mixed with Himalayan salt extracts in a lightening formula, this body scrub effectively revives and brightens the skin, giving you the radiant glow you desire. 
Best

Cocoa Butter

Body Scrub

: WATSONS Gel Body Scrub Oatmeal Cocoa Butter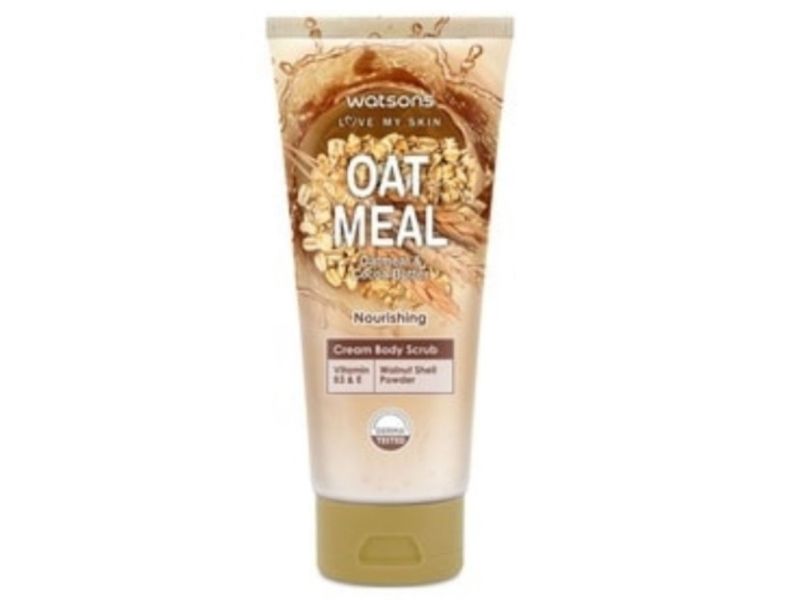 Packed with oatmeal extract and cocoa butter, Watsons' gel body scrub provides the perfect combo to make your skin feel soft and smooth. It's enriched with natural exfoliating beads to gently cleanse the body and get rid of dry patches. 
Best

Cream

Body Scrub

: The Body Shop Olive Exfoliating Cream Body Shop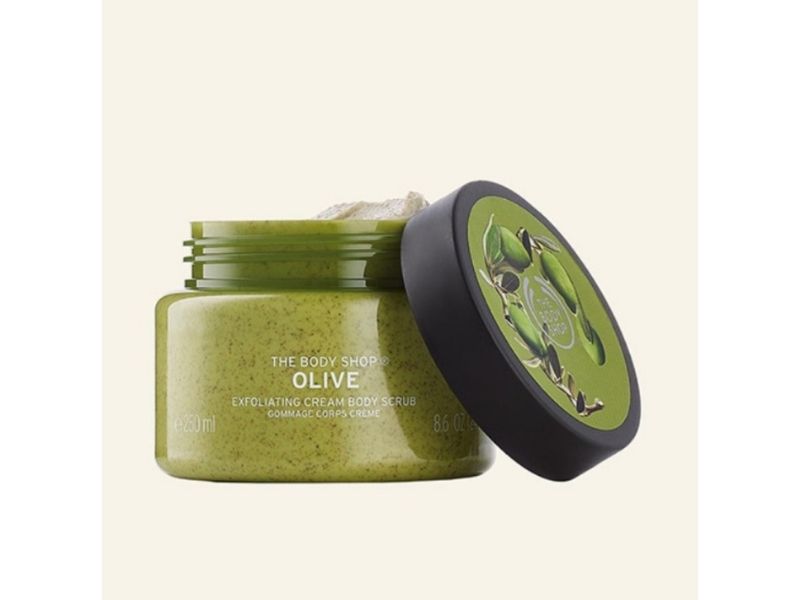 If a mild body scrub is what you're looking for, The Body Shop's Olive exfoliator is the right choice for you. It sources community fair trade organic olive oil from Italy, allowing you to enjoy a rich, creamy texture that feels light and gentle on the skin. 
Best Overall: Dermalogica Thermofoliant Body Scrub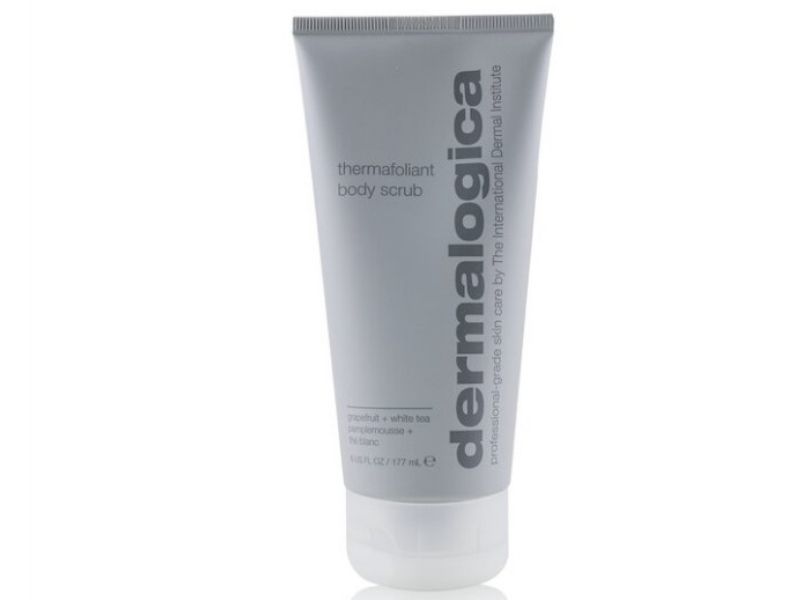 Dermalogica's Thermofoliant Body Scrub works hard to refine skin texture and brighten skin tone with its dual-action formula that incorporates Indian Bamboo Stem and papain. By infusing the granules with a natural sea salt-chamomile blend and other botanic extracts, it ensures that your body gets the antioxidants it needs. 
Best Salt Scrub: Tanamera Himalayan Rock Salt Body Scrub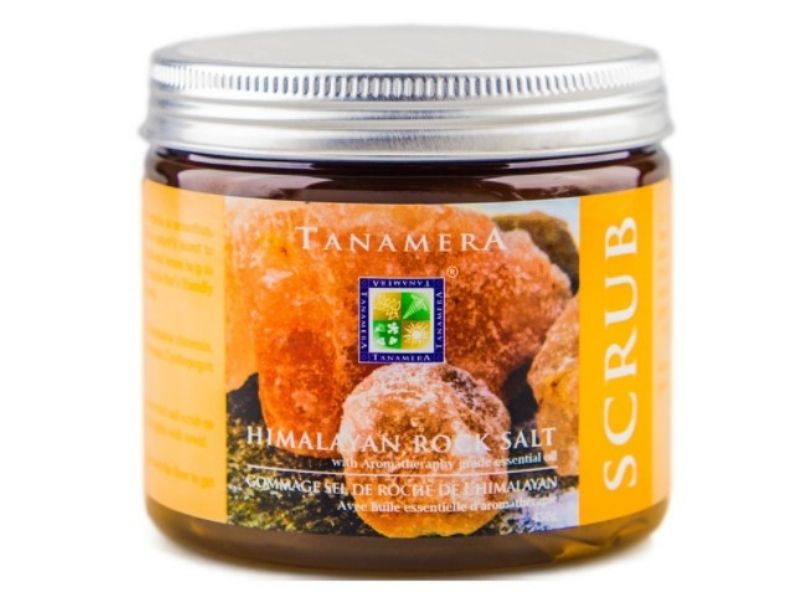 Salt scrubs typically have grainier particles, allowing them to tackle rougher areas of the body like the feet and elbows. This one from Tanamera is made from pure Himalayan rock salt, which is great for detoxification, soothing muscle aches, and improving blood circulation. It's also infused with moisturising oils like jojoba, grapeseed, and coconut oil to nourish the skin. 
Best Coffee Scrub: LIYAL'AN Organic Arabica Coffee Scrub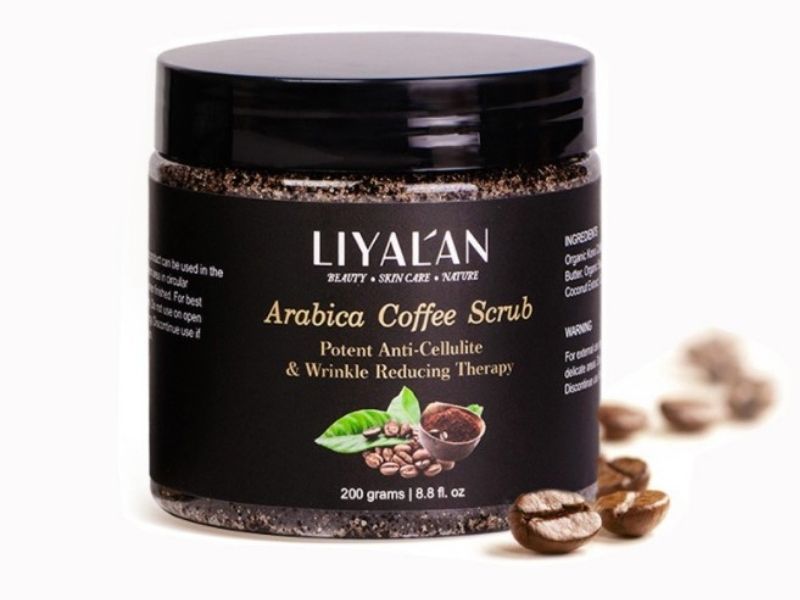 The caffeine in coffee scrubs is said to be able to reduce the appearance of cellulite by widening the blood vessels. It also stimulates the blood flow and removes excess water for firmer and more supple-looking skin. Besides organic Kona coffee and Arabica coffee seed oil, LIYAL'AN's body scrub is also packed with other ingredients to boost skin regeneration. This includes olive oil for cleaner pores and reduced chicken skin, dead sea salt for exfoliation, and shea butter to lighten skin pigmentation. 
Best Body Scrub

For Acne: Neutrogena Body Clear Acne Body Scrub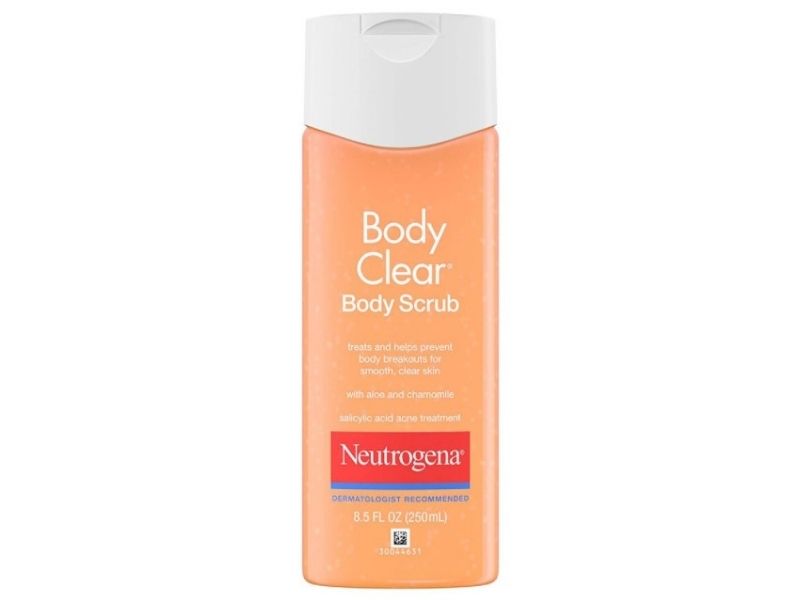 Acne-prone skin types, this body scrub's for you. It has 2% of salicylic acid—a key ingredient for clearing up acne—to treat breakouts while also preventing new ones from forming. Furthermore, it's also non-comedogenic and helps to clear out unclogged pores for a blemish-free complexion. 
Achieve Silky Smooth Skin With These

Best Body Scrubs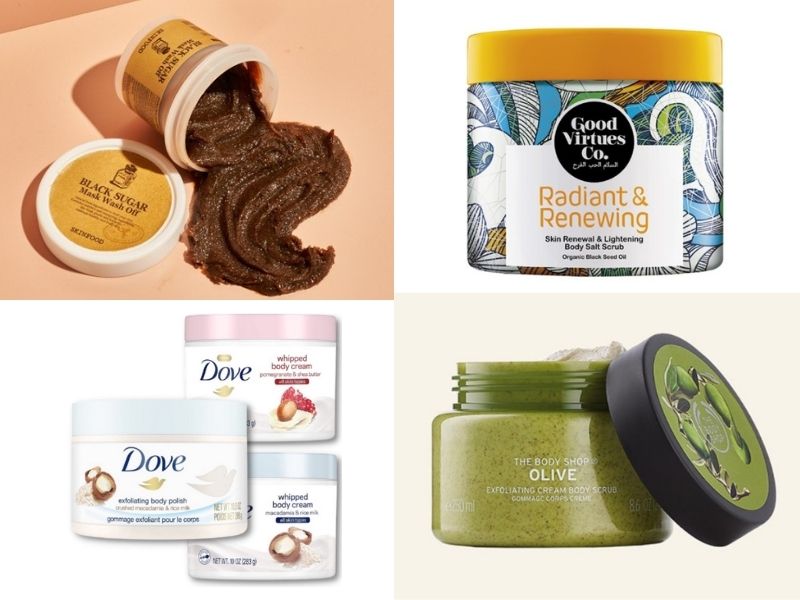 From Dove to Neutrogena's body scrub for acne, we hope this list helped you find the right type of exfoliant for you. You could also stock up on your face or lip scrubs too while you're at it. Besides exfoliating, make sure to follow up with these other skincare tips to achieve the glowing skin of your dreams.