Christmas shopping can be fun and exciting. But it could also be a chore and a source of many headaches. With endless possibilities and options to consider, it is certainly no easy task to get something that you think your recipient will love. If you are gifting for a guy recipient—whether a kid or an adult—few things can spark as much excitement in them as receiving remote control cars underneath the gift wrappers! We have more than a few RC car recommendations here that will surely make for a smashing gift for the boys!
8 Best

Remote Control Cars

To Get As Christmas Gifts
Hand Gesture RC Stunt Car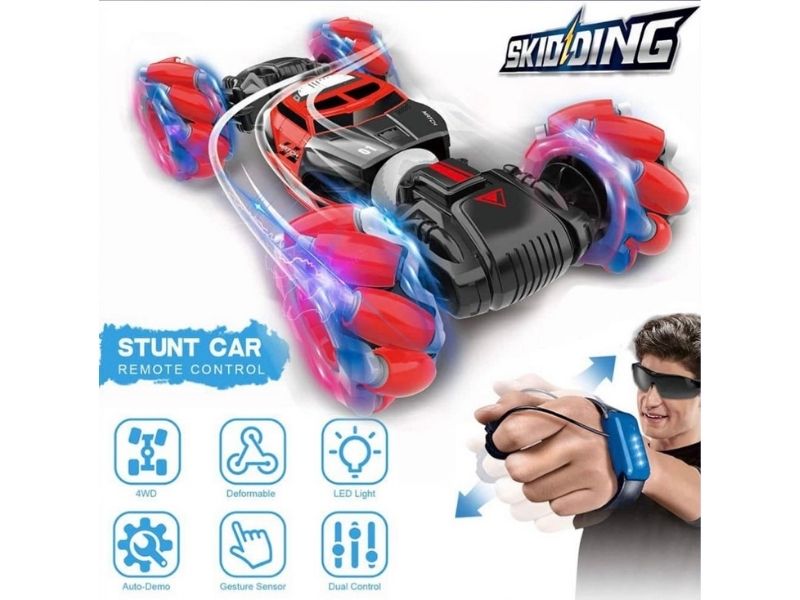 You read that right. We are far ahead of the times when remote control cars can only be manoeuvred with a handheld controller. Today, you can even control one just by wielding your hand with a contraption device.
Besides realising the player's dream of channelling their inner Tony Stark, this hand gesture RC car can perform all kinds of cool and flexible manoeuvres that will wow both players and spectators.
2-in1 RC Robot Car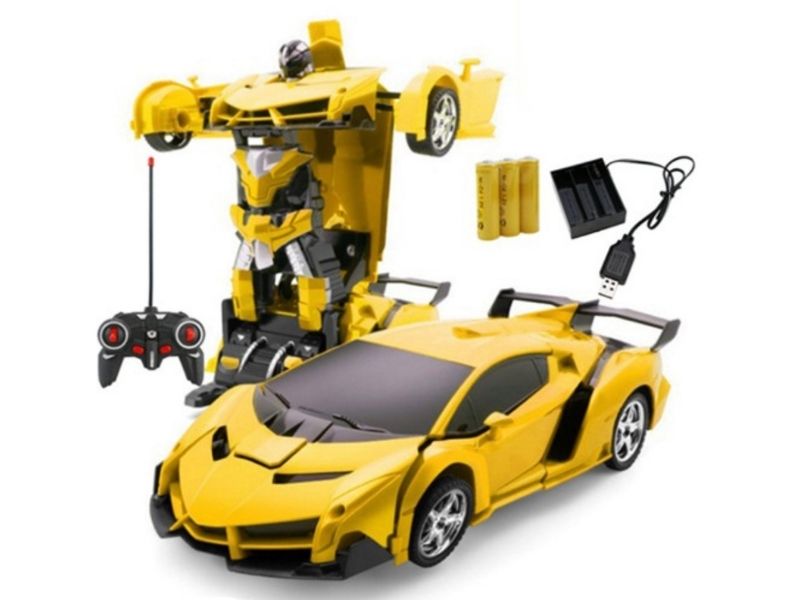 If you think a remote control car alone is enough to get the kids to squeal with delight, wait till you see their faces when the car transforms into a robot!
The young ones will have tons of fun shape-shifting the miniature sports car into its robot form (and vice versa) with just a click of a button. We suspect Transformers–loving adults will love it too!
Rock Crawler RC Off Road Truck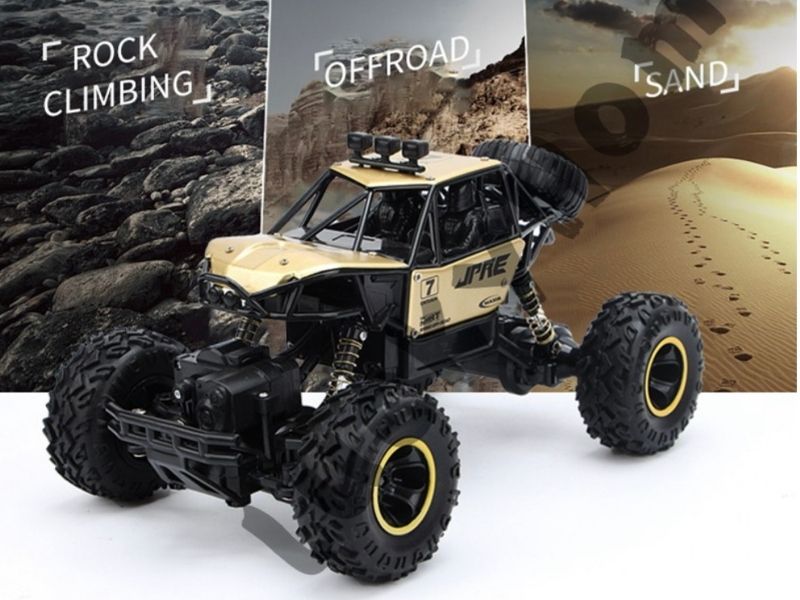 Remote control cars do not just come in flashy sports car design. They are also modelled after rugged monster trucks with their signature gigantic tyres.
The Rock Crawler RC off road truck may appeal to older individuals who prefer more challenging courses to cruise their toy vehicles in. They are built with more durable components and can rough it out on harsher surfaces, allowing for more fun outdoor playtime.
LEGO Technic Stunt Racer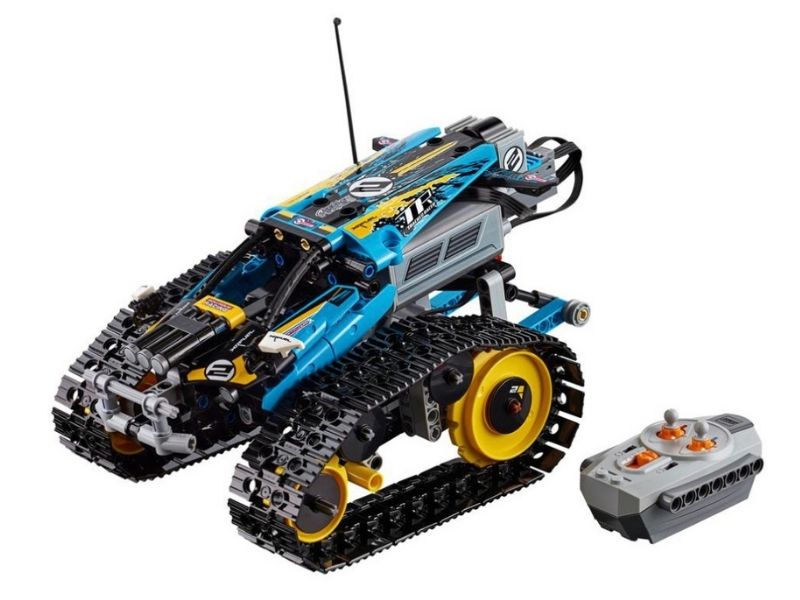 An RC car no doubt provides lots of fun, but one that can be assembled from the ground up? Now that's double the fun with immense satisfaction on top!
The popular LEGO Technic line of car models include one that can move while being controlled. The Stunt Racer can do more than just basic movements and turns, for it is also capable of pulling high-speed wheelies and spins! Despite being made with Lego bricks for the most part, the model is tough enough to traverse rough terrains.
Get this if your recipient loves tinkering with stuff in addition to toy vehicles!
LEGO Technic Top Gear Rally Car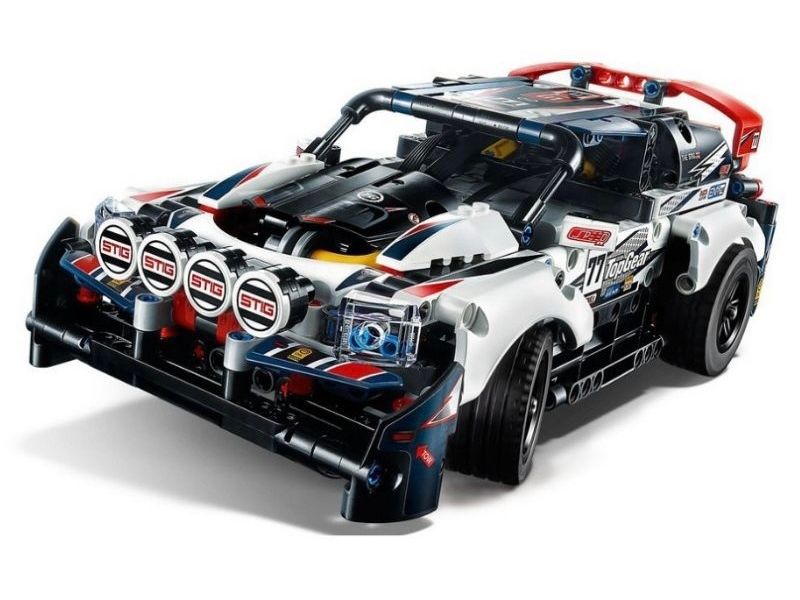 Similar to the Stunt Racer, players can enjoy putting together the LEGO Technic Top Gear Rally Car from scratch. However, it also comes with a neat twist.
Instead of a dedicated remote control, players control the model with their smartphone via a mobile app. It allows for super-precise movement in addition to providing real-time feedback which includes speed and tilt log information. The app also features fun racing challenges to test one's manoeuvring skills. That's not all, as there are even authentic car sound effects to boot! See how it works in this video.
You get extra brownie points if your recipient is a fan of the popular automotive TV show, Top Gear. See how it works 
Xiaomi Jimny Smart RC Car
When we say Xiaomi makes seemingly everything under the sun, this further proves our point.
Behold the Jimny, a Jeep-like RC vehicle made by the renowned smartphone company (which also makes wearables, laptops, smart home devices, kitchenware, and a whole lot of other things). Much like the LEGO Technic models, it comes in a build-it-yourself package that all is part of the fun.
Similar to actual four-wheel-drive vehicles, the app-controlled Jimny has the power to climb up boulders and plough through uneven surfaces!
Mario Kart Live: Home Circuit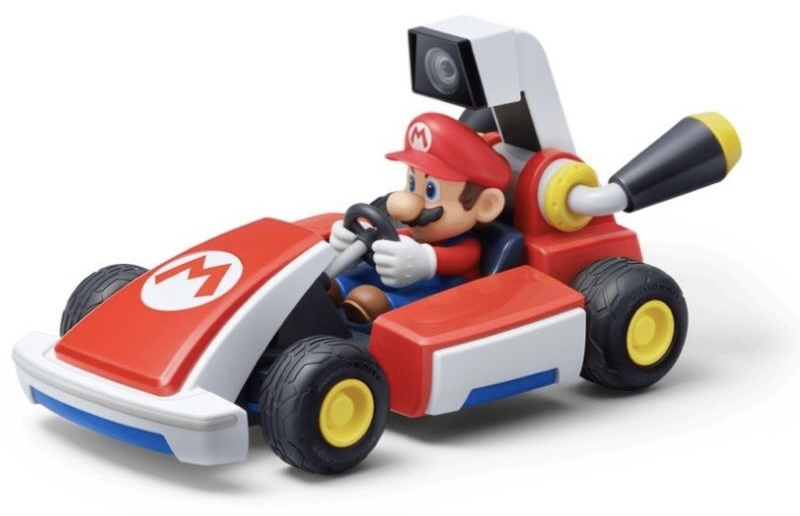 Enjoyed playing Mario Kart on the Nintendo Switch? Why not bring it to life in your living room?
Yes, that is possible with Mario Kart Live: Home Circuit. Perhaps the most modern iteration of RC cars for the current generation, it lets players race actual remote-controlled cars (modelled after the vehicles in the iconic game) through an augmented reality course set in your home.
A Nintendo Switch console is required as it acts as the default controller. If you're looking to shop the handheld gaming console as well, Nintendo has just released its latest Switch OLED model. You can read all about it here.
RC Child Ride Car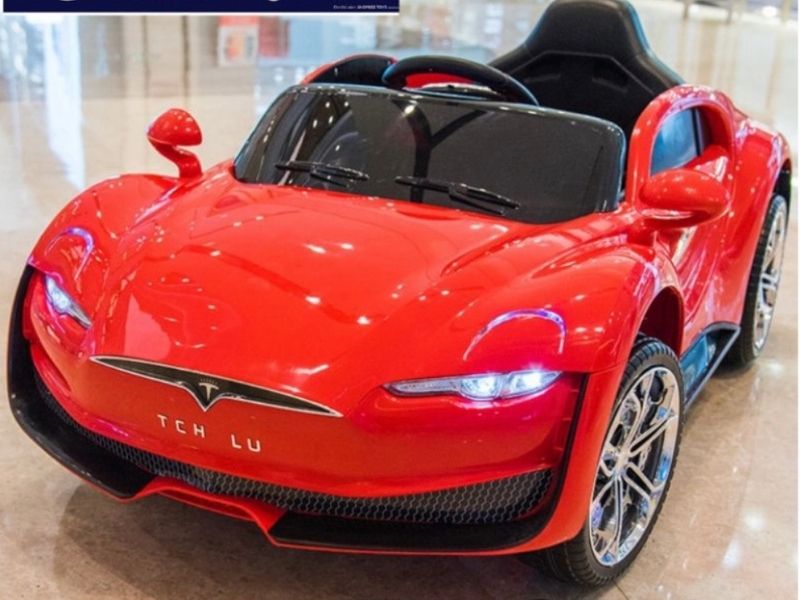 What's better than controlling a toy car from a distance away? Sitting inside one, of course!
Take the remote control car experience to another level with these upsized electric RC cars that can accommodate a little one or two. Available in a variety of designs that mimic their real-life counterparts, kids (regardless of gender) will definitely love "driving" their very own car.
Adults too, might not be able to resist climbing into one!
Kids (And Some Adults Too) Will Be Thrilled To Have

Remote Control Cars

As Presents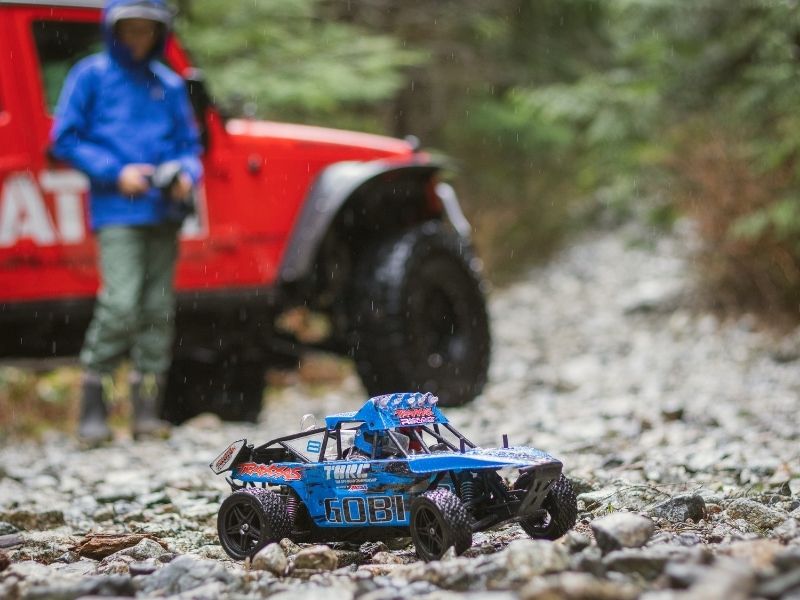 As kids in much simpler times, we would be thrilled to receive remote control cars as gifts as they are undeniably super fun toys. We believe that hasn't changed much in the present day, despite the screens-dominated world we currently live in. An RC car as a gift would also encourage the kids to get up and head to the outdoors. And believe us when we say adults too will get a kick out of it!
For more Christmas gift ideas, be sure to check out these cool gadgets for your techie friends and also some inexpensive but thoughtful secret Santa gifts that cost less than RM50! 
Check out Tech Thursday for 1-day only lowest price, unbeatable deals, and extra 20% Coins Cashback every Thursday!