2020 is coming to an end and what a year it has been. In a year full of negativity, we can still spark some joy to those close to us by surprising them with a Christmas gift and putting a smile on their faces. We are here to help you select the best Christmas gifts for your family members or friends who are major tech-heads. Whether they are gamers or someone looking to tech-up their homes, there is a gadget for every techie!
Fantastic Gadget Gifts For The Gamers
Nintendo Switch OLED Model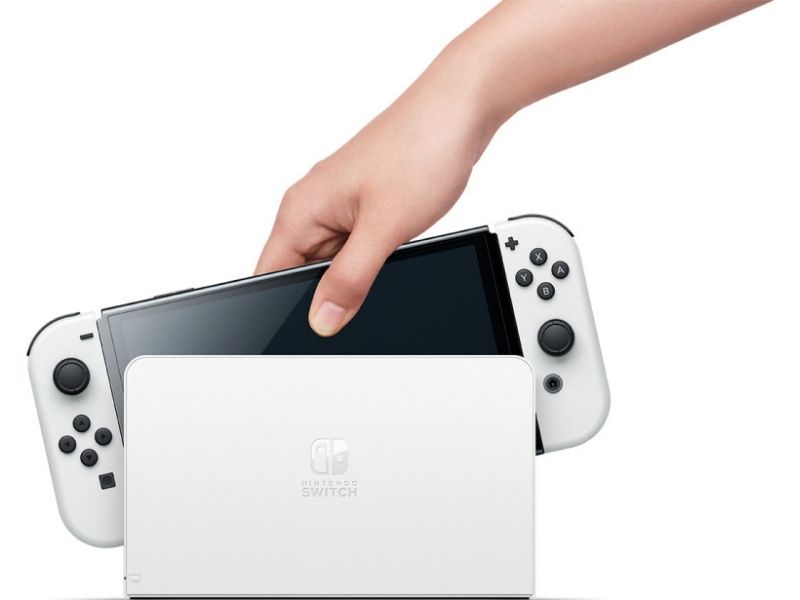 Full-size gaming consoles are great gifts but it might be a little too pricey for you. Instead, you can get them the Nintendo Switch OLED Model. A big win for the wildly-popular hybrid console is its sheer portability. They can take it wherever they go, and still not sacrifice couch-gaming in front of a huge TV.
The Nintendo Switch OLED Model is the upgraded version of the original Switch with a more eye-catching screen, better kickstand, and double the base storage, among other features. There is also a more affordable option that comes in the form of the Nintendo Switch Lite which does everything that its big brothers do, except for the ability to hook up to a bigger display.
8BitDo SN30 Pro+ Wireless Game Controller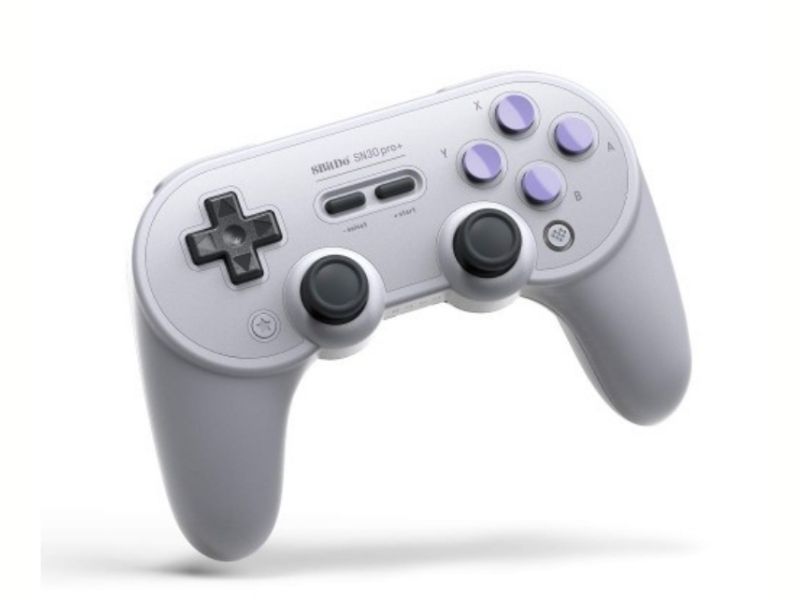 A game controller is a must-have for every gamer. What is special about the SN30 Pro+ by 8BitDo is its compatibility to a wide range of devices. You can use it to not only game on your Windows PC or Mac systems, but also connect it to the Nintendo Switch as well as your Android and iOS devices.
It can be used wired or wirelessly, while the controls are highly-customizable via software tweaks. The SN30 Pro+ is truly the swiss army knife of controllers for every type of gamer.
Logitech G433 Gaming Headset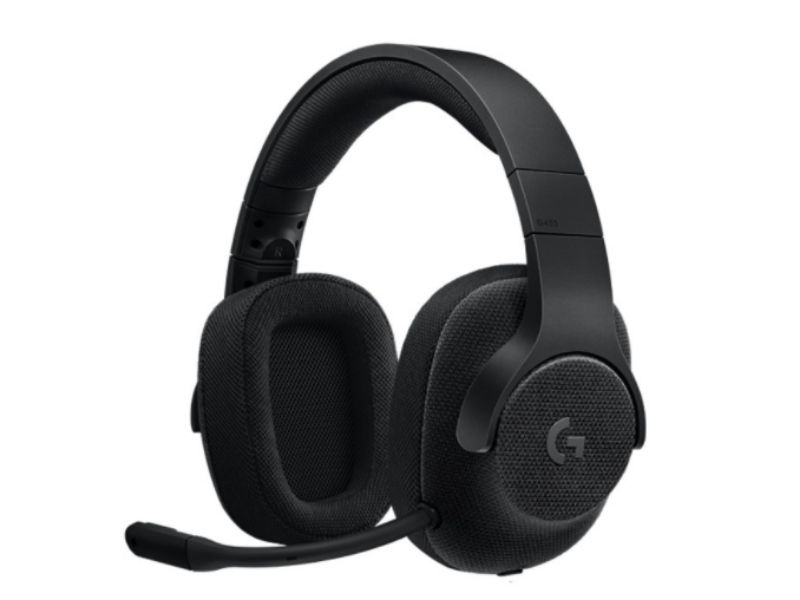 If your gamer friend still relies on subpar speakers, it is time to get them a good gaming headset. The Logitech G433 is a versatile headphone that can be used with PC, laptops, game consoles, tablets, and smartphones. It also delivers an immersive gaming experience with 7.1 surround sound.
Design-wise, it has a stain-resistant fabric shell and detachable mic. The headphone is also lightweight at only 245g, which makes it comfortable to wear for long hours of gaming.
Gadgets For Techies That Are Good For Productivity
Anmite 15.6-inch Portable Touch Monitor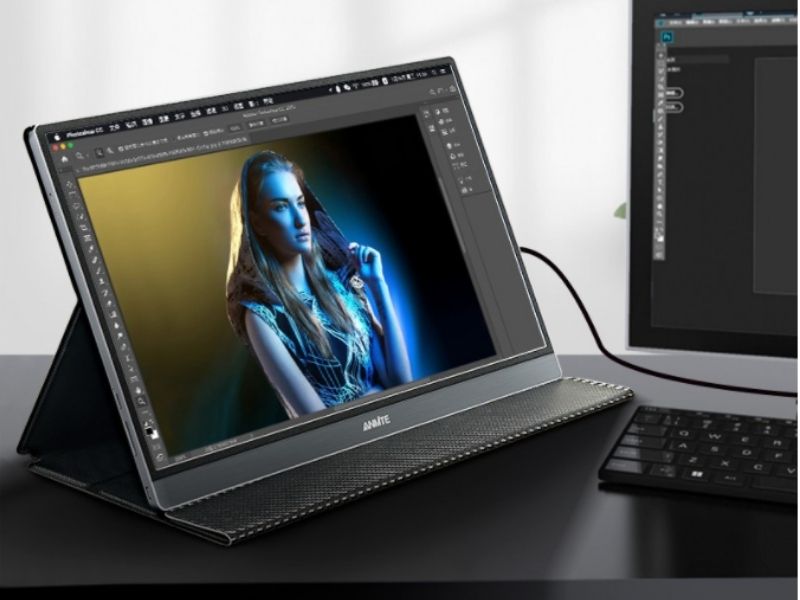 One of the most useful gadgets techies can ask for is an extra monitor. Those of us who have worked with a multiple monitor setup will know how much it helps with multitasking and productivity. With work-from-home arrangement becoming a norm, anyone will appreciate having a second monitor at home to work with and the Anmite portable touch monitor will be a great addition to the workstation for sure.
Logitech MX Master 3 Wireless Mouse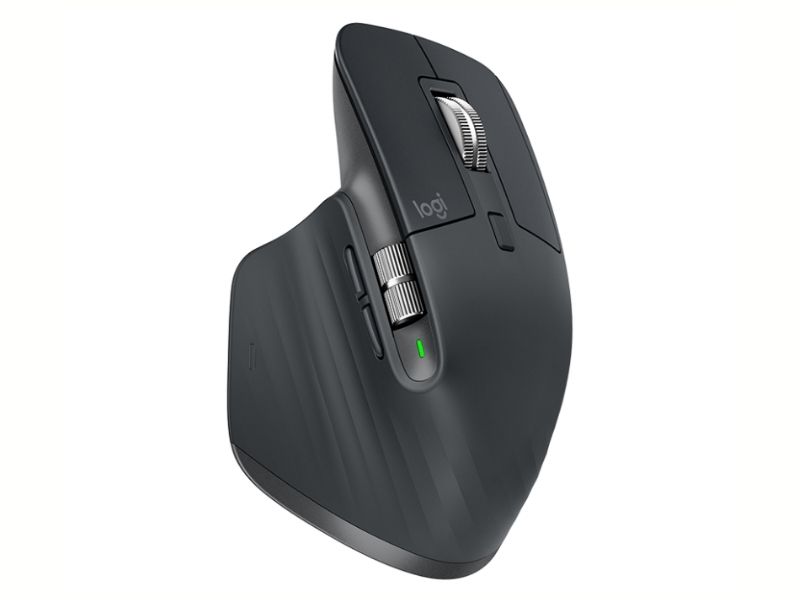 Wireless mouse doesn't get any better than the Logitech MX Master 3. Earning rave reviews from almost everyone who uses it, the MX Master 3 is chock-full of features such as the all-new MagSpeed Electromagnetic wheel that is quick enough to scroll 1,000 lines in one second, an ergonomic design, ultra-quiet performance, high customizability, wide compatibility with a range of productivity software, USB-C quick charging, and many more.
On top of it all, it can also pair with up to three devices simultaneously, and switching between them on the fly is effortless with just a touch of a button.
ANBIUX Webcam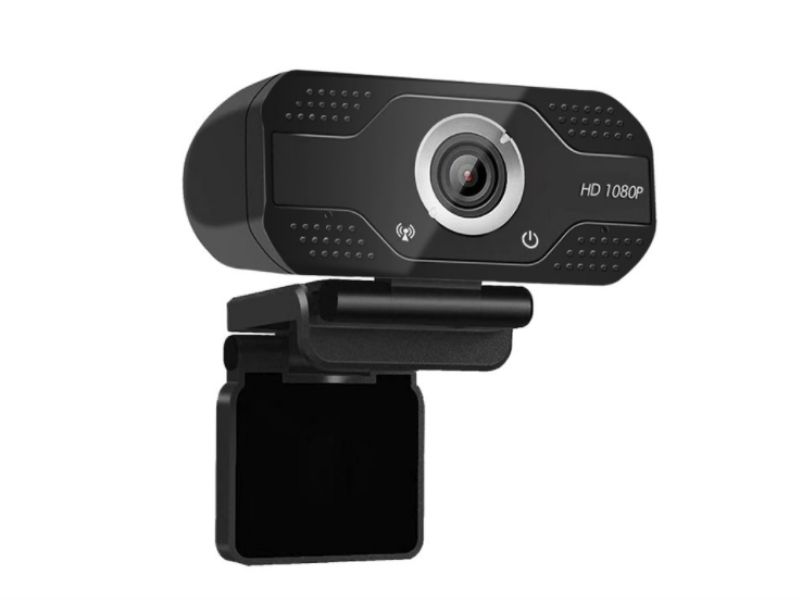 Webcams have become a very popular gadget not only for techies but also for a lot of people who have shifted to working from home. Anyone will appreciate having a good webcam and you can get them a good (and affordable) one from ANBIUX.
This plug-and-play webcam is equipped with a 1080p HD camera for smooth picture and it also comes with a built-in noise-cancelling microphone for clearer voice transmission. Best of all, it has full compatibility with many video conferencing applications that include Zoom and Skype for both Windows PC and Mac systems.
Gadgets For Those Looking To Setup A Smart Home
Philips Hue Smart LED Light Starter Kit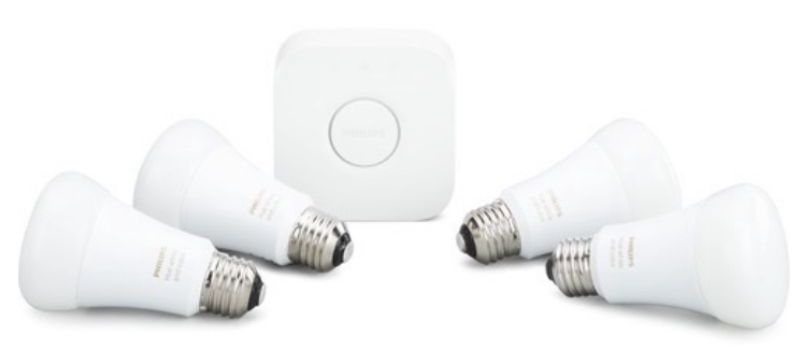 All of us had wished we can turn the lights on and off with voice command like magic at some point in our lives. This is now a reality thanks to smart home technologies. Having a smart light (or lights) is a great starting point for any smart home setup.
The Philips HUE Smart LED Light Starter Kit has all that a person needs to set up a smart lighting system at home. Once installed, users will be able to control the lights simply by voice or via an app on their smartphones. The lightbulbs have a 16-million-colours output as well as a range of light settings that are all easily configurable.
Khind Robotic Vacuum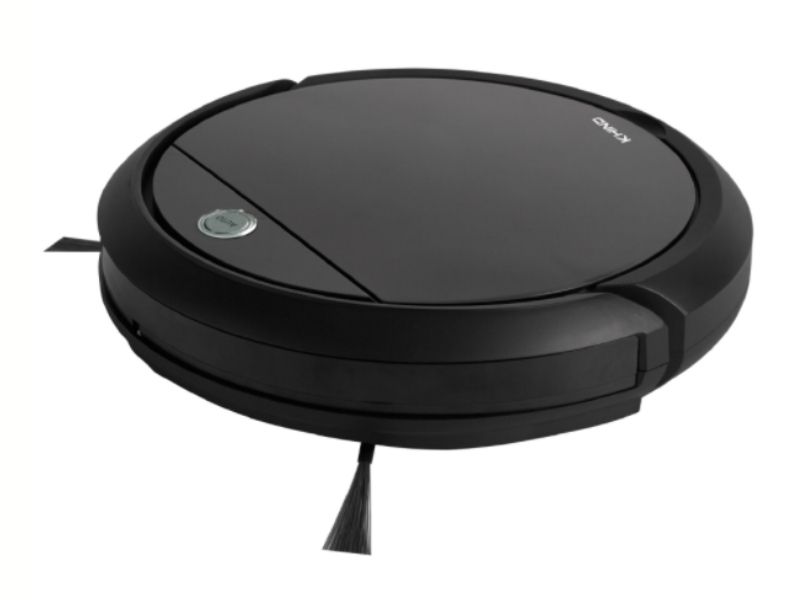 A robot vacuum cleaner is not only one of the most useful gadgets for techies, but also for just about anyone because we cannot escape from sweeping and mopping the floor! A good robot vacuum cleaner does both for us automatically. There are a bunch of robot vacuum cleaners in the market and the Khind robotic vacuum is a great pick.
Among its many features are four cleaning modes (Spot Cleaning, Full Go, Edge Cleaning, & Auto Cleaning), anti-falling system, anti-collision system, as well as dry sweeping and mopping function. Besides hard floor, it can also clean wood floor, tiles, and even carpets. 
Google Nest Mini Smart Speaker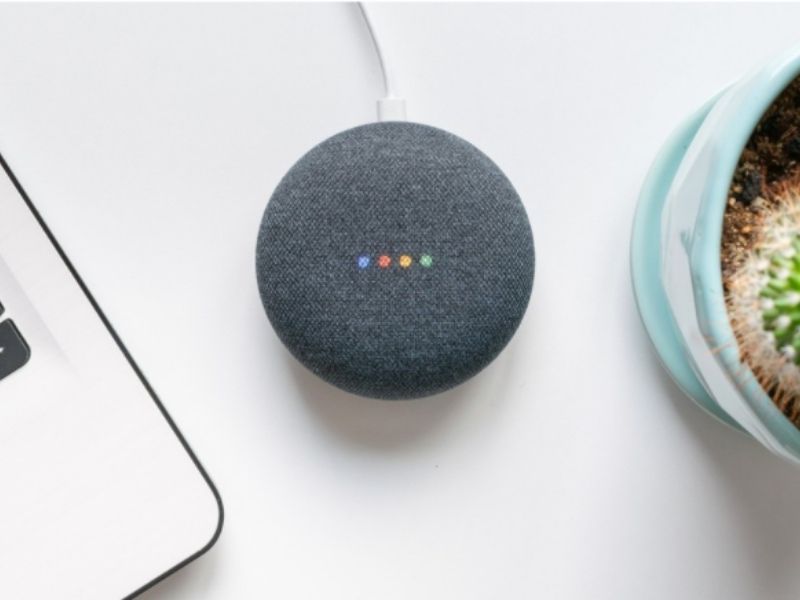 A smart speaker can be a very useful addition to any smart home setup as it can do a lot of things, from answering queries to controlling other smart home devices with voice commands via Google Assistant. The Google Nest Mini fits the bill as a do-it-all smart speaker that is also very affordable.
Just having an all-knowing answering machine that doubles up as an alarm clock and a timer alone might be worth the price. Oh, and it plays music too! This is an essential gadget for every techie just for its ever-expanding feature list.  
You Can Get These Gadgets Not Only For Techies But Also Anyone Who Would Find Them Useful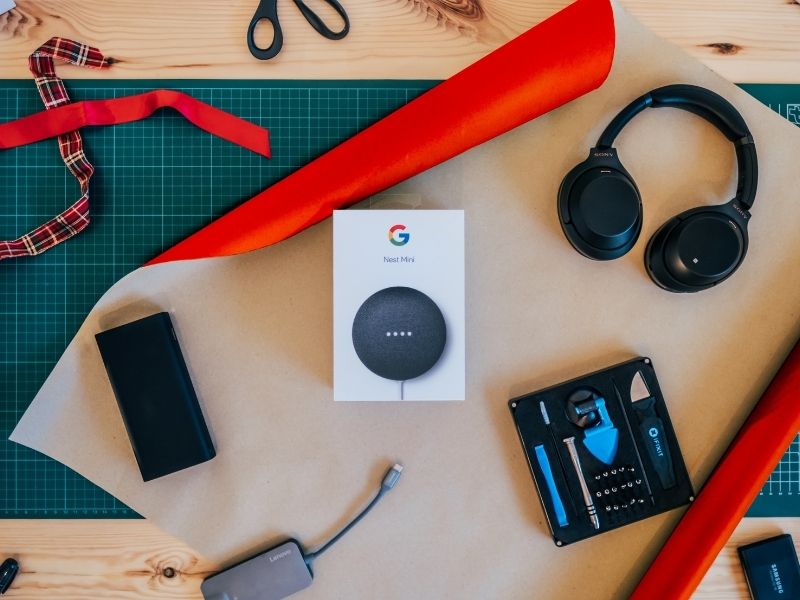 Finding the right Christmas gifts for the people you care about can be a huge task. As all our daily lives revolve around technology, gadgets for techies can also make great gifts for the less tech-inclined, as they generally make our lives easier. For more gift ideas, you can check out our list of gifts for the special men in your lives!
Check out Tech Thursday for 1-day only lowest price, unbeatable deals, and extra 20% Coins Cashback every Thursday!