If there is one gadget that has risen to popularity and become much sought-after over the past year, it is the webcam. Like it or not, video conferencing will not be going away anytime soon as work-from-home arrangements and home-based learning continue to be a part of the new normal for the foreseeable future. That has prompted many people to purchase a webcam for work and study. Now, webcams can be pricey, but there are cheaper alternatives that can get the job done just as well. In this article, we'll be recommending some of the best budget webcams you can buy today.
6 

Best Budget Webcams

That Anyone Can Afford
Logitech C310 HD Webcam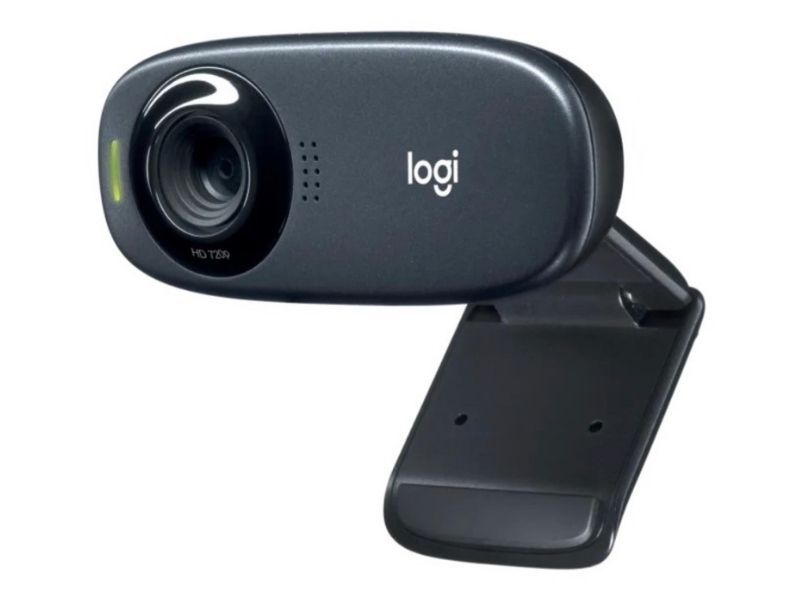 If are looking for a budget webcam from a reputable brand, go for the Logitech C310. It delivers crisp and smooth video calling at 720p/30fps in a widescreen format (60-degree diagonal field of view).
The C310's RightLight 2 feature automatically adjusts to a room's lighting conditions to produce brighter images. Meanwhile, its built-in noise-reducing mic can pick up your voice clearly from up to 1.5 metres away. Attaching the webcam on any surface is easy with its adjustable universal clip.
ANBIUX 1080P Webcam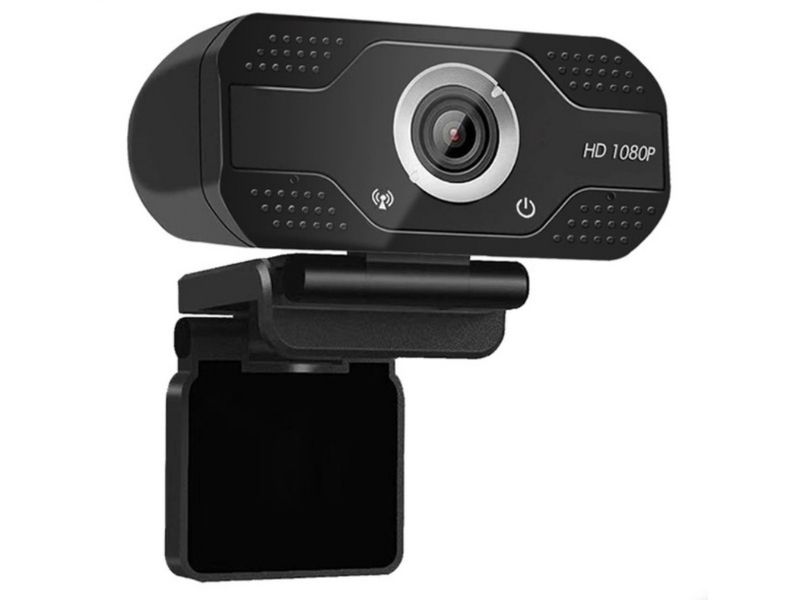 This webcam from ANBIUX is a constant popular pick among those looking for the best budget webcams. It supports up to 1080P high-definition for full HD video calls with features like fast autofocus speed as well as automatic white balance and colour correction. To add to that, it also has a built-in noise-cancelling microphone that will make conversations clearer by filtering out all the unwelcome noises going all around you. 
The lens angle is vertically-adjustable up to 180 degrees, and the webcam can clamp on your monitor without damaging the screen. Using it for the first time is merely plug-and-play as the software driver will automatically install once you hook the webcam to your computer. To top it all off, it works with many video conferencing software out of the box.
Xiaomi Xiaovv 1080P Webcam
The Xiaovv webcam from Xiaomi boasts a 150-degree ultra-wide angle that can accommodate more people in its viewfinder. Besides that, its 1080P high-definition lens has facial recognition features to present a clear and stable picture of the subjects. For users who want to look their best on camera, they will appreciate its beauty effect feature. 
With multiple installation methods, the webcam can be clamped onto a monitor, placed flat on a surface, or used with a stand.
Fantech Luminous C30 2K Webcam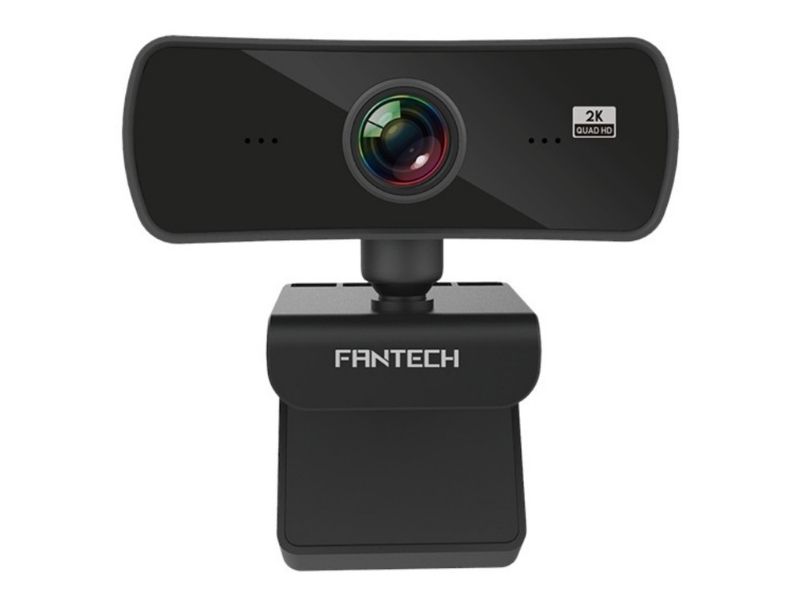 The best budget webcams are not limited to only offering 1080P image quality. With support for 1440P (2K) video image quality in the Fantech Luminous C30, your video conferencing image will look markedly better than anything the standard standalone webcams and built-in laptop webcams can deliver. It comes complete with a lens cover for better privacy and peace of mind. 
The Luminous C30 is a versatile and flexible webcam with multiple mounting options and a 360-degree rotation manoeuvre.  
Rapoo C200 Webcam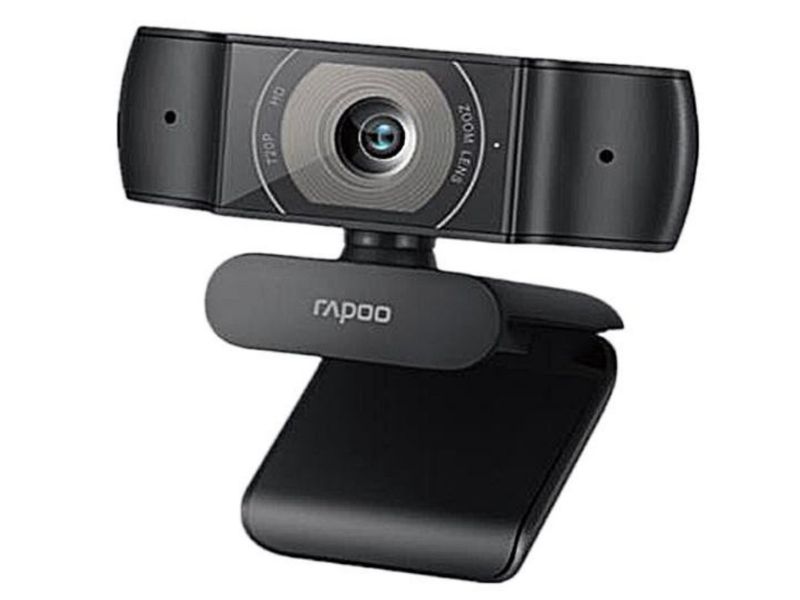 The Rapoo C200 webcam delivers up to 720P HD video image quality, and it has a 100-degree wide viewing angle. The webcam can rotate 360 degrees horizontally, while you can also freely adjust the upper and lower viewing angles within a specific angle for different framing compositions. 
What makes it stand out among the other webcams is its anti-interference protective magnetic ring that reduces signal interference. You will also find an omnidirectional dual noise reduction microphone that enhances audio clarity.
Daytech 1080P Webcam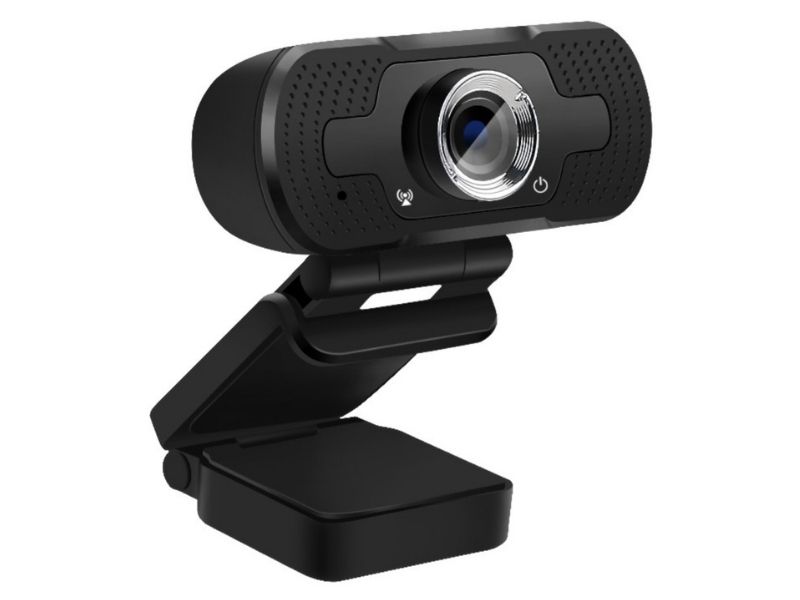 Much like other best budget webcams, the Daytech webcam supports up to 1080P full HD video calling and video recording. Simply plug it into your computer's USB port to use it. Mounting it on your monitor, laptop, or even desk is easy as it is compatible with built-in mounting clips and tripod threads.
Amongst its  features are .264 video compression technology, fast transmission, high quality simultaneous autofocus, and light correction.
Your Smartphone Or DSLR Can Also Be A Makeshift Webcam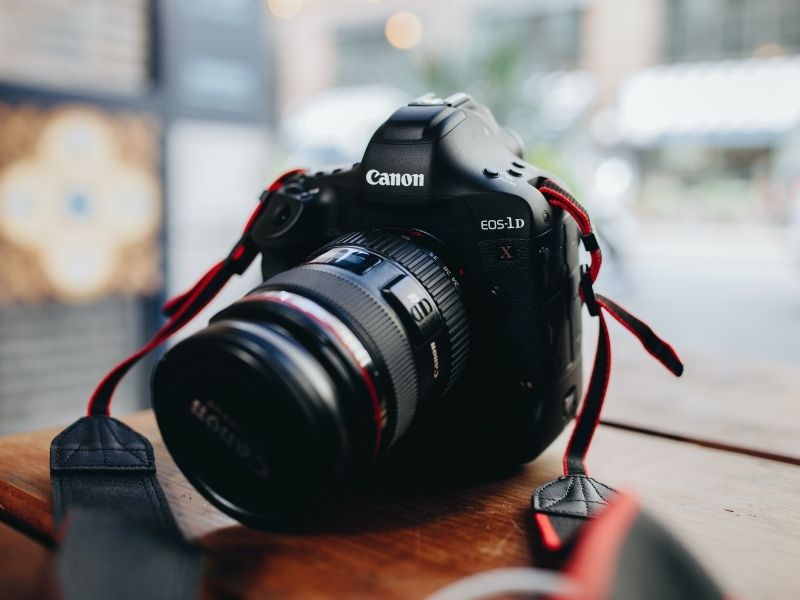 Don't feel like buying yet another gadget? That's fine. You can make do with some of the things you already have in your possession. The truth is, your smartphone or DSLR camera can be converted into an alternative webcam with some tweaks and additional software.
There are apps made for iPhones and Android phones for this purpose. Apps such as DroidCam, iVCam, and NeuralCam Live can turn your phone into a standard webcam experience and be used together with a PC. It makes for a good option if you have a spare or old unused phone lying around. You are also going to need a tripod for that.
For those who own a DSLR, the good news is many DSLR manufacturers have released PC drivers over the past year that add webcam functionalities to this expensive equipment. If you own a professional camera, make full use of it since outdoor photography is probably not the safest thing to do right now. Bonus: You will have the best webcam image quality ever!
For Everyday Use, These

Best Budget Webcams

Under RM150 Remain The Top Picks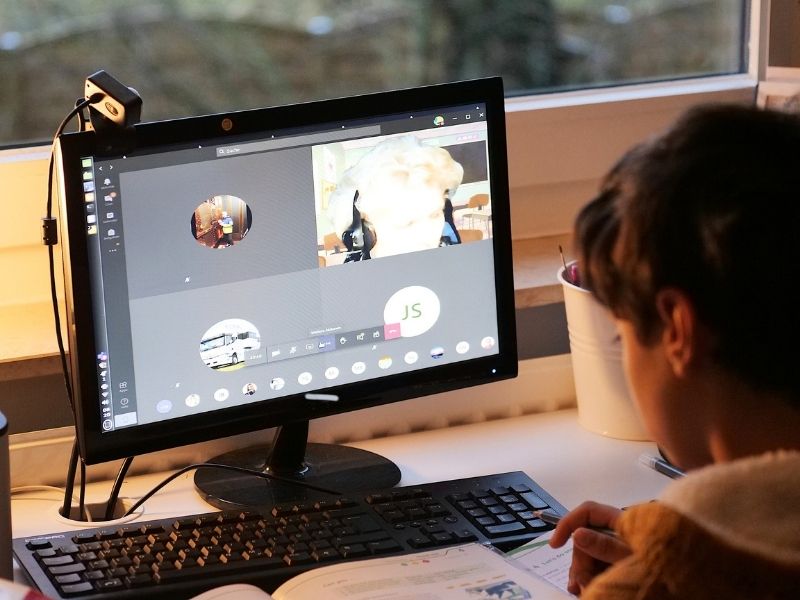 Even though you can use your smartphone or DSLR camera as a webcam alternative to save even more bucks, not everyone has a spare phone (or would want to use their main phone), and even lesser people own a professional-grade camera. In the long run, a dedicated webcam is still the best option if you need to do a lot of video calls daily for work or study.
With webcams flying off the shelves everywhere, your best bet is getting one online. These best budget webcams do not cost much, and almost anyone can afford one, including students.
For more on best budget picks, don't miss out on these tablets under RM900 and laptops under RM2,000 that you can buy right now!
Check out Tech Thursday for 1-day only lowest price, unbeatable deals, and extra 20% Coins Cashback every Thursday!