The Nintendo Switch is not only one of the most successful game consoles of the modern generation, but it has also aged like fine wine. Since its release more than four years ago, Nintendo has only ever introduced two hardware revisions—a model with better battery life and the more affordable Nintendo Switch Lite. This month, a brand new hardware joins the beloved Switch family, and its release is a highly anticipated one for sure. Here's everything you can expect from the Nintendo Switch OLED Model.
A Brief Intro:

Nintendo Switch OLED Model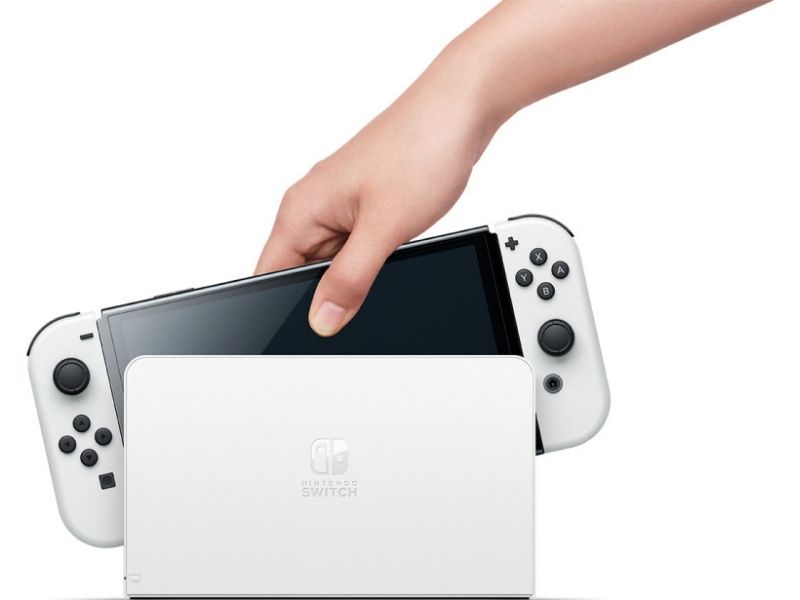 Back in July 2021, Nintendo surprise-dropped an announcement for the new and upcoming Switch OLED out of the blue, and it was met with tons of reactions. It is the first major hardware revision to the circa-2017 Switch (not counting the Switch Lite, which is more of a spin-off console that loses a few features in exchange for a friendlier price tag). Headlining the biggest changes that come to the new Switch console is the new display, a new wider kickstand, and the addition of an ethernet port to the Switch dock.
Whether you are an existing Switch owner or looking to buy your first Switch (exciting times!), the arrival of the OLED model brings with it several implications that will impact your standing with the console. For would-be first-time owners, you now have three models to choose from, each with its own merits.
Specs Comparison:

Nintendo Switch OLED Model

Vs Nintendo Switch Vs Nintendo Switch Lite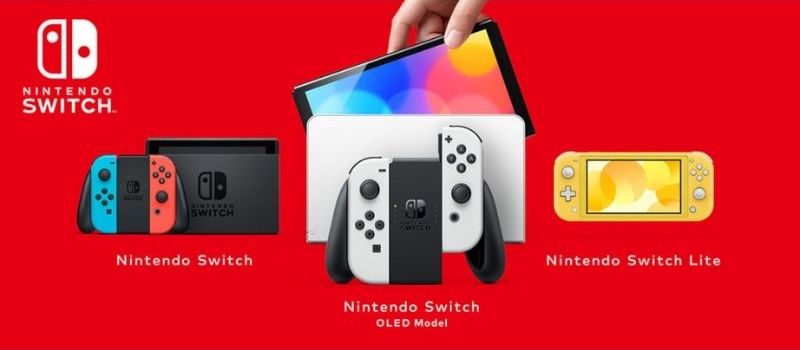 Nintendo Switch OLED Model
Nintendo Switch
Nintendo Switch Lite
Dimensions

4" high, 9.5" long, 0.55" deep (with Joy-Con attached) 

4" high, 9.4" long, 0.55" deep (with Joy-Con attached) 

3.6" high, 8.2" long, 0.55" deep

Weight

Approx. 0.42kg (with Joy-Con attached)

Approx 0.4kg (with Joy-Con attached)

Approx 0.28kg

Display

7.0" OLED touch screen (1280 x 720)

6.2" LCD touch screen (1280 x 720)

5.5" LCD touch screen (1280 x 720)

CPU/GPU

NVIDIA Custom Tegra processor

Storage

64GB

32GB

32GB

Battery Life

Approx. 4.5 – 9 hours

Approx 4.5 – 9 hours

Approx. 3 – 7 hours
5 Things To Know Before Dropping Your Money On The

Nintendo Switch OLED Model
What's The Whole Deal With OLED?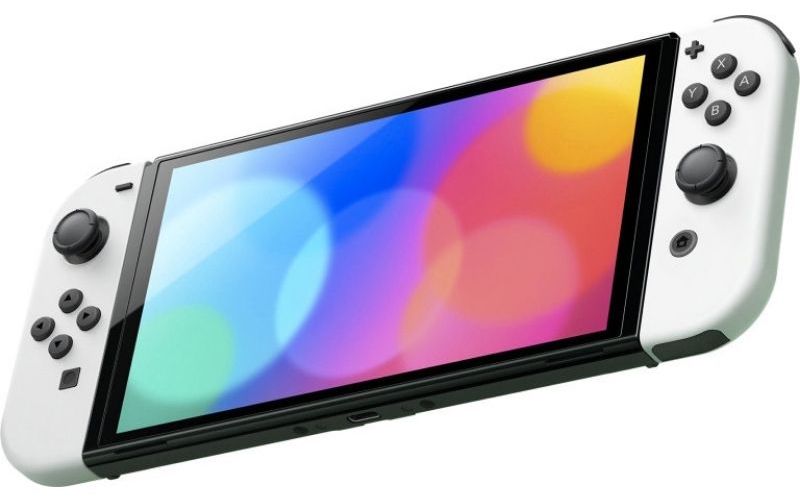 An OLED display holds several advantages over the standard LCD screen. In a nutshell, OLED displays bring improved image quality with better contrast (those deep blacks!), higher brightness, and a wider colour range. They are also more durable and consume less power. No doubt, games will be more pleasing to the eyes when played on the Switch OLED.
While we're on the topic of displays, the new console also sports a bigger 7-inch screen with narrower bezels to give gamers a more immersive handheld gaming experience.
The

Nintendo Switch OLED Model

Is Not Any More Powerful Or More Capable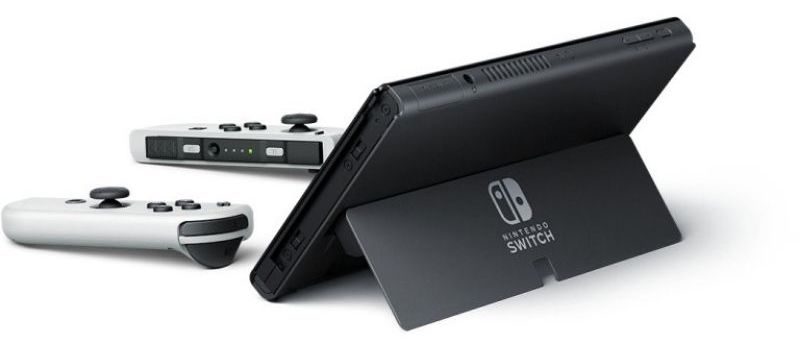 Prior to the announcement, many were hoping for a beefier Switch "Pro" with an upgraded processor, higher refresh rate, and the ability to output 4K visuals in docked mode. Compared to the latest PlayStation and Xbox consoles, the original Switch's hardware is severely outdated.
Alas, that is not to be with the new console. The Switch OLED will perform similarly to its predecessor with nary a graphical and performance upgrade. Games will still play at 1080p on larger TVs and monitors. 
That is not to say that a more powerful Switch is not in the pipeline a year or two away. If you are an existing Switch owner looking to make that big leap, you might want to hold on for now and give the Switch OLED a pass.
You Will Be Able To Load More Games Out Of The Box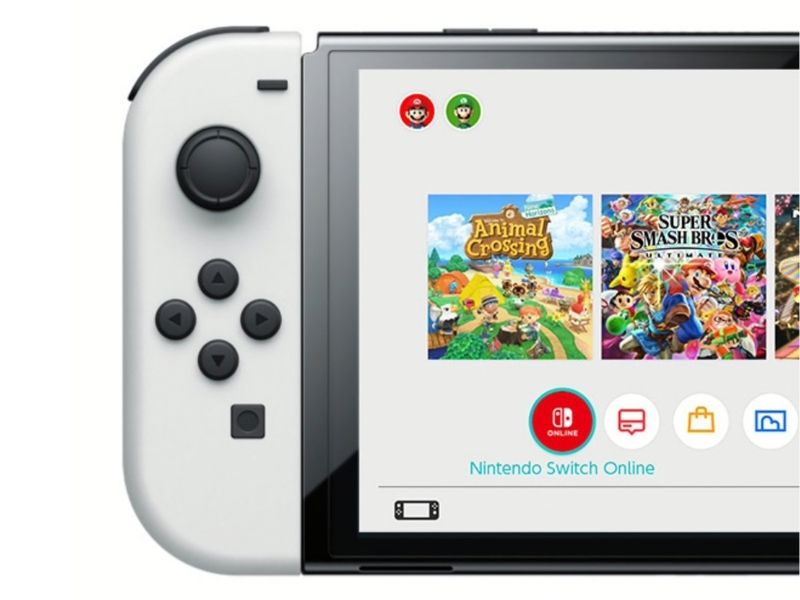 Amidst all the headline-grabbing new features, the smaller quality-of-life improvements may have gone unnoticed by some. The built-in storage memory is one of them.
The OG Switch comes with a paltry 32GB of internal storage that gets filled up in no time with just a couple of games installed. Nintendo is kind enough to double that with their new model, which means you will be able to squeeze in a few more games before you start hitting the uninstall button regularly.
Still, we recommend that you invest in a memory SD card for a less frustrating experience. They can be found for dirt cheap these days.
Relax, You Can Keep All Your Existing Switch Peripherals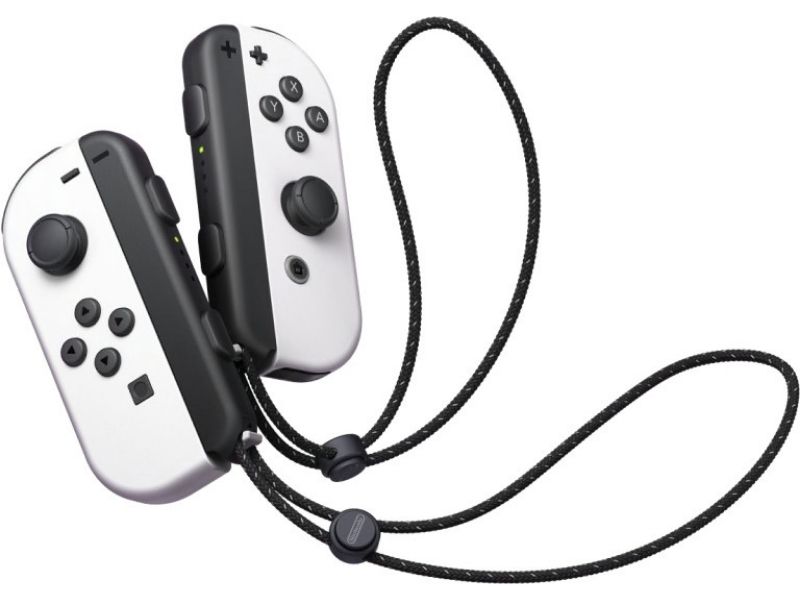 If you have accumulated tons of Joy-Con controllers (blame it on Nintendo for constantly releasing those darn adorable special editions!), you might be worried for a second that they will become mere paperweights when the new console gets to your hands.
Not to worry, as Nintendo has confirmed that all existing Joy-Cons and Switch docks will work with the new Switch OLED. You can still mix and match controllers to your liking based on your mood.
This applies to the Ring Fit Adventure as well, so you can still use your home workout system with the new model without any issues.
Price Drop On The Old Model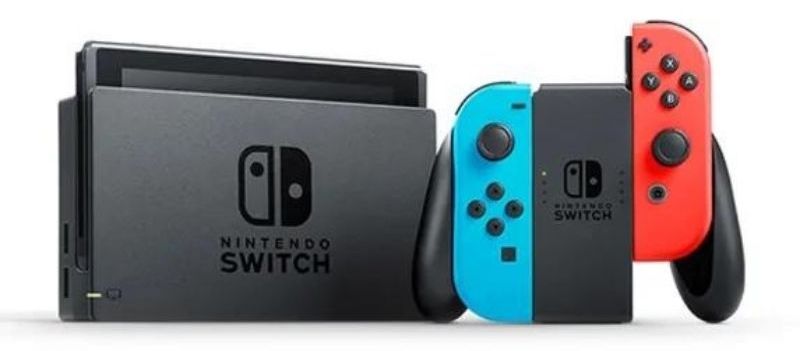 With the new model's arrival, expect to see the old model being sold at lower prices than it used to be.
While this does not concern to-be new Switch OLED owners, those still on the fence on which model to go for as their first-ever Switch might want to consider this. Simply put, if features like the better display and the more versatile kickstand, among the few others, are not high in your wishlist, the original Switch might offer better value for your money. After all, it isn't missing out on any groundbreaking features that will change the way how games are played on the platform.
Nintendo Switch OLED Model

Price And Availability In Malaysia
The Nintendo Switch OLED model gets an October 8th, 2021 release date worldwide. In Malaysia, it will be officially priced at RM1,699. The console is now available for purchase through various sellers on Shopee Malaysia.
Related: Just Bought A Nintendo Switch? These Are The Best Games To Play On It
Check out Tech Thursday for 1-day only lowest price, unbeatable deals, and extra 20% Coins Cashback every Thursday!