Four years down the line, the Nintendo Switch still remains as popular as ever. Since its 2017 debut, the portable gaming console has amassed a massive library of games, and the numbers will only keep growing. For those who have just gotten their first Nintendo Switch or the Nintendo Switch Lite, choosing something to play out of a thousand games might be a challenge in itself. We are here to help ease the selection headache a little. So, read on for our recommendation of the best Nintendo Switch games to get you started on the right foot!
Don't Miss Out On Some Of The

Best Games For The Nintendo Switch
Animal Crossing: New Horizons
Unless you've been living under a rock, you would've heard of Animal Crossing: New Horizons. ACNH became sort of the unofficial poster child game of 2020 due to its gameplay nature and the timing of its release.
You will spend all of your time in-game living and doing all sorts of activities on an island, which includes sprucing up your living space. Also, you get to interact with a bunch of interesting characters made up of fellow island inhabitants.
It is the perfect escapism game for our current times. If your idea of the ultimate relaxing fun is seeing yourself living (virtually) the best life on a tropical island, no game does that better than ACNH.
Get Animal Crossing: New Horizons
Mario Kart 8 Deluxe
No best-of Nintendo Switch games list would be complete without everyone's favourite Italian plumber. Nintendo has released literally dozens of Mario-themed games for the portable system, and choosing the best out of all is a tall order. But it is our job here to help you pick one, and we recommend Mario Kart 8 Deluxe.
Firstly, no one can say no to some go-kart action. The game's roster features many of our favourite characters from the endearing series over the years. Best of all, you can race against up to three friends, with everyone playing on the same console!
The Legend Of Zelda: Breath Of The Wild
Oldie but goldie! The Legend of Zelda: Breath of the Wild was launched alongside the hybrid console and it was a huge system seller. Despite its age, it is still considered one of the best games to grace the Nintendo Switch.
Even if you are not a Zelda fan, the game's vast open-world that is filled with adventure in every nook and corner will draw you in. This game promises an average of 50 to 60 hours of gameplay just to complete the main story.
If you are a completionist who wants to see and do everything the game has to offer, you are looking at over a hundred hours of gameplay! With a highly-anticipated sequel announced, there is no better time to check out what the hype is all about (if you haven't already done so).
Get The Legend of Zelda: Breath of the Wild
Overcooked! All You Can Eat
Party games do not get as intensely fun as the Overcooked series, which will see you manning increasingly out-of-control kitchens and serving customers within short time frames. You can enjoy this game with up to three other players.
How successful you are in clearing missions largely depends on how well you can communicate with your fellow chefs to coordinate every goings-on in the kitchen. Expect a lot of screaming and shouting, all in the name of fun (we hope)! Overcooked! All You Can Eat includes both Overcooked and Overcooked 2 together with all the released DLCs.
Get Overcooked! All You Can Eat
Clubhouse Games: 51 Worldwide Classics
Can't decide on just one game? Why not get 51 in one go? Clubhouse Games: 51 Worldwide Classics is the buffet spread of Nintendo Switch games that offer the best value. As the title suggests, you'll have access to a total of 51 classic games. You will never get bored playing the same thing over and over again.
For the complete list of games, watch the gameplay trailer above. You can play them solo or with friends, either on one system or across multiple Nintendo Switch consoles. You can even match up with other players from around the world.
Get Clubhouse Games: 51 Worldwide Classics
Ring Fit Adventure
"Playing video games all day is bad for your health!" Oh, how many times have we rolled our eyes upon hearing that dreaded line. It's time to prove the detractors wrong and that we can play video games and maintain a healthy bod at the same time.
Ring Fit Adventure brings together video game fun and working out in the best way possible. It not only offers a set of games, but also some equipment that works seamlessly together to get your whole body moving. Working up a sweat has never been this fun! To know more about Ring Fit Adventure, you can read our explainer here.  
Final Fantasy Classics
Besides getting a steady stream of new games, the Nintendo Switch is also home to some of the most popular classics. And few classics have as big of a worldwide fanbase as the Final Fantasy series.
It is hard to pinpoint the best Final Fantasy game as each individual has his or her favourite. The good news is almost every one of the fan-favourites has been ported to the Nintendo Switch. These include Final Fantasy VII, Final Fantasy VIII, Final Fantasy IX, Final Fantasy X, and Final Fantasy XII The Zodiac Age. Relive some of your unforgettable childhood gaming memories on the best portable gaming hardware!
Get Final Fantasy VII & Final Fantasy VIII Remastered Twin Pack/Final Fantasy IX/Final Fantasy X/X-2 HD Remaster/Final Fantasy XII The Zodiac Age
Give Your New

Nintendo Switch The Best Start With These Awesome Games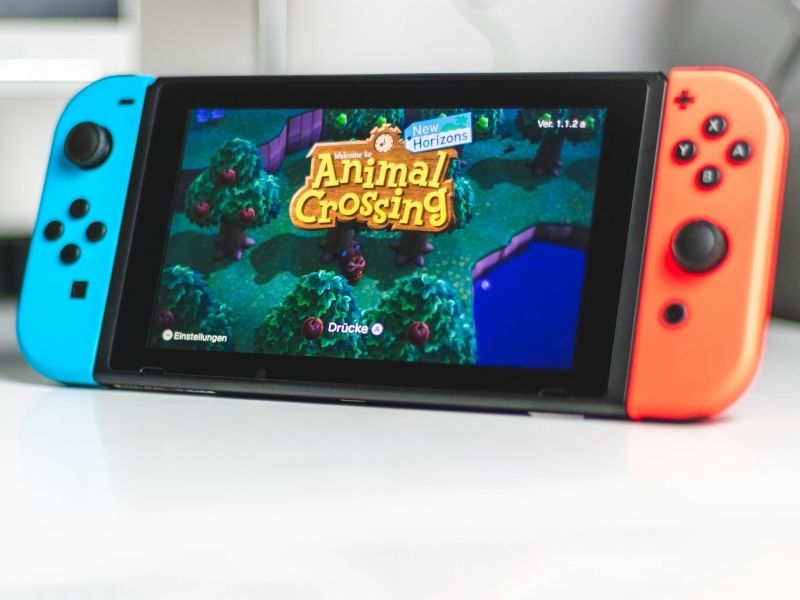 We hope that some of the games recommended here will strike your fancy. From super fun party games to nostalgic gems, there is certainly something for every gamer who has just unwrapped their brand new portable gaming console. Now, which is your best Nintendo Switch game?
Check out Tech Thursday for 1-day only lowest price, unbeatable deals, and extra 20% Coins Cashback every Thursday!