Browsing the internet for baby room decor ideas now that your bundle of joy is arriving soon? Whether your moodboard for the nursery involves a classic pastel palette, vintage vibes, or modern designs, it's important to ensure the room is cosy and inviting for your little one. 
And since you'll be spending time there too, the nursery has to be comfy and functional as well. So, keep scrolling for 15 tips on how to decorate a stylish, fun, and practical nursery for your newborn. 
The Best Tips & Decorating

Ideas

For Your

Baby's Room

 
Tip #1: Pick A Bohemian Or Whimsical Wallpaper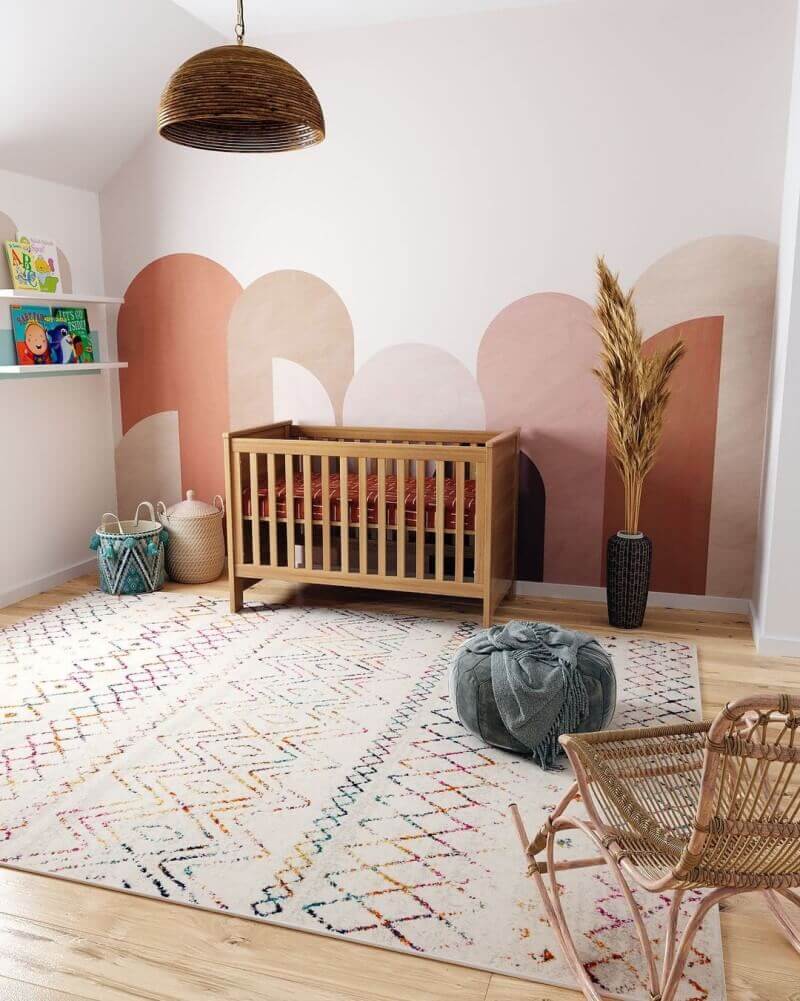 If the style you're going for leans towards the minimalist, boho aesthetic, you can take cues from this pretty Art Deco interior. Opt for an equally warm-toned wallpaper or if you're an artsy parent, try your hand at giving it a DIY paint job. 
Tip #2: Get A Changing Table With Drawers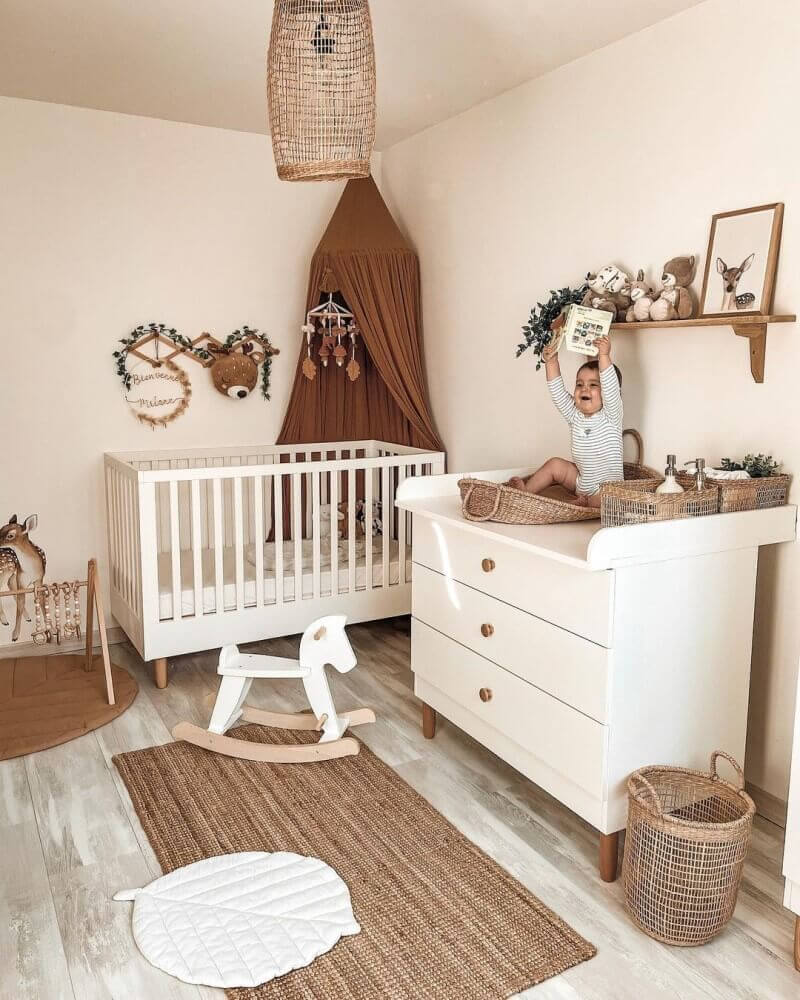 A nursery room is not complete without a changing table, and if you need more storage, pick one that comes with drawers instead of open shelving. It'll be useful for stashing away all the baby essentials. On a budget? Simply transform an existing dresser into one! 
Tip #3: Select A Nice Crib 
The main centrepiece of a nursery room is the baby crib, so pick an interesting one! If you're looking for something more than just a plain white or wooden crib, try an unconventional option like a retro, rattan version. 
Tip #4: Get A Crib Mobile For Sweet Dreams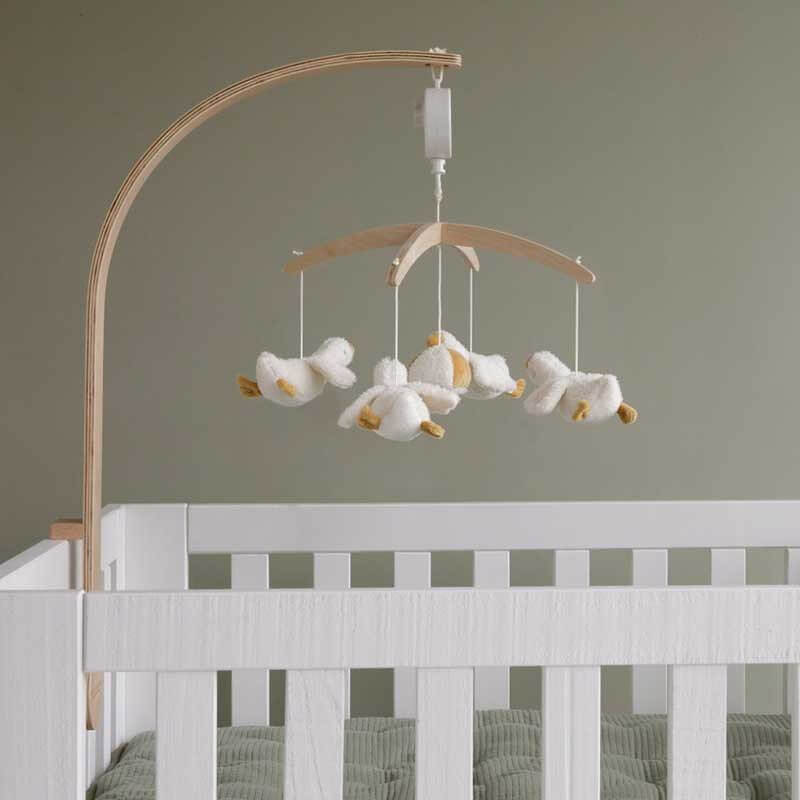 To accompany the baby crib, attach a fun mobile that will soothe your little one into dreamland in a jiffy. You'll find an assortment of mobiles, from rotating animal plush toys to celestial shapes that come with soft melodies. 
Related: Sleep Training Your Baby: Do's & Don'ts For An Easier Journey 
Tip #5: Add Soft Furnishing With Plush Rugs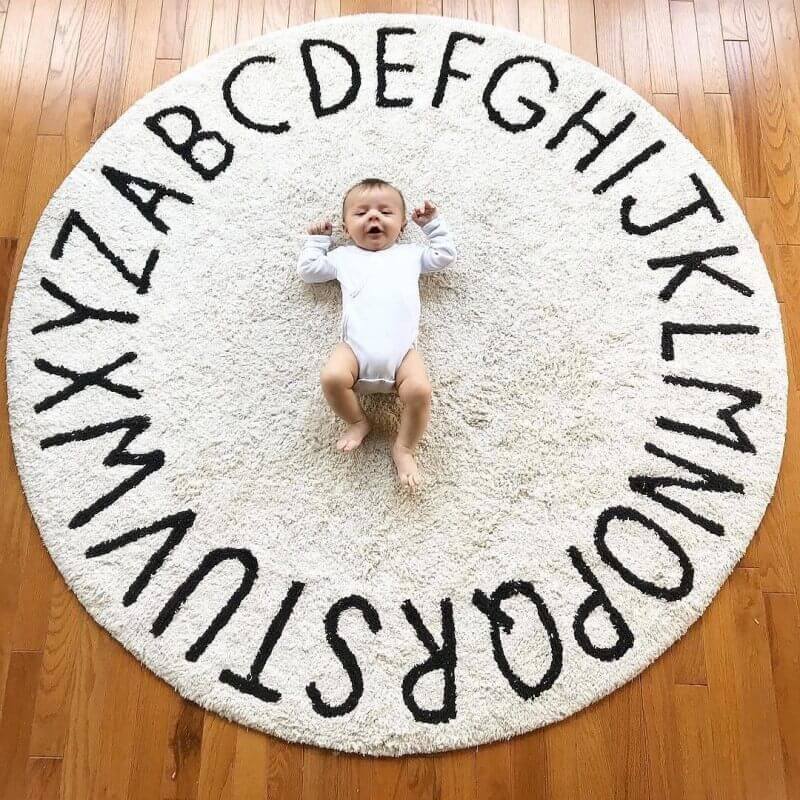 To make the nursery even more warm and cosy, furnish the room with a plush rug or carpet. It'll make playtime a whole lot comfier (and safer) thanks to the extra cushioning against the hard floor. Tip: Get one that you can wash in the machine for easier cleaning!  
Tip #6: Pick A Fun Light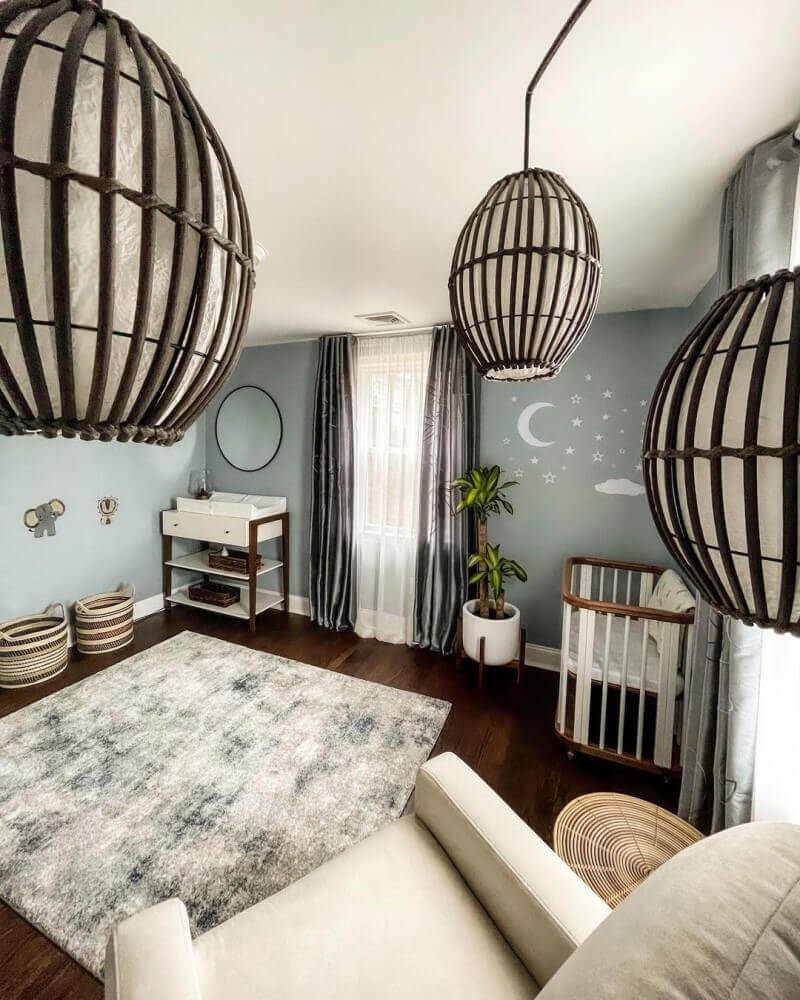 Lighting is an important aspect of the baby room decor, not just to illuminate the space well, but also aesthetically. Hence, choose a chic ceiling light that will lend visual interest to the nursery. You could add a few of the same type, or complement it with wall lights and sconces. 
Tip #7: Place Two Armchairs In The Room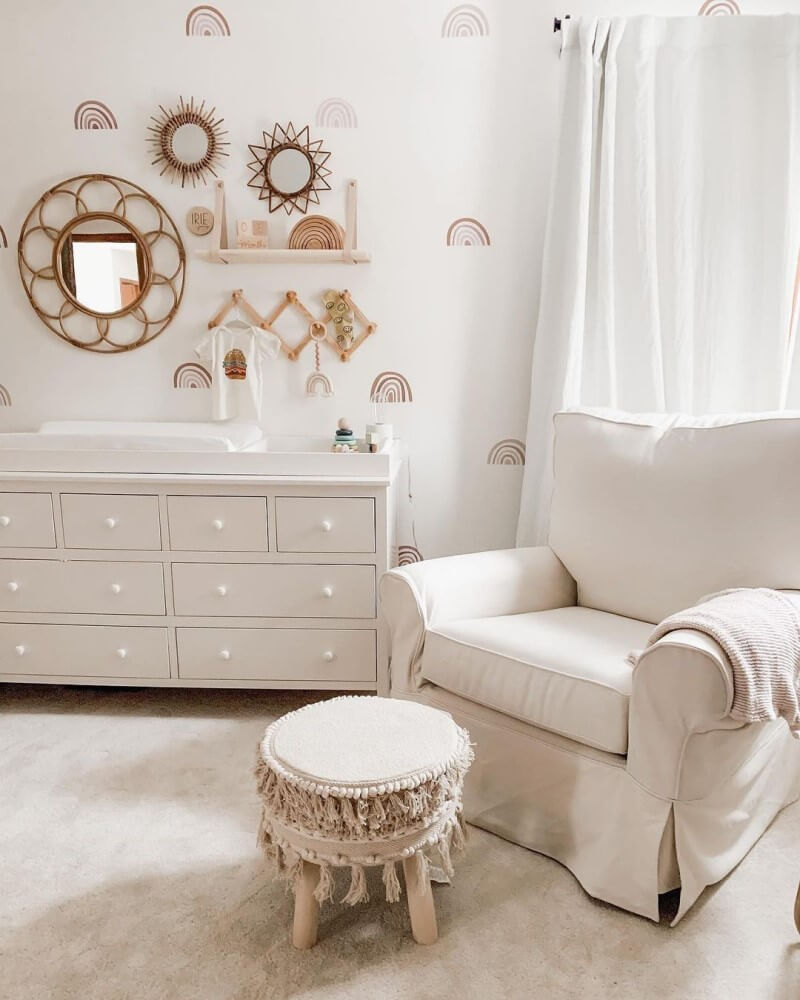 If space permits, make room for two comfy armchairs, so you have a place to sit while you and your partner attend to the baby. For extra seating, add an ottoman, pouf, or stool—they'll come in handy during family affairs or playtime. Tip: Stick to the colour scheme of the nursery to keep things uniform. 
Tip #8: Try A Bold, Vibrant Colour Palette Or Theme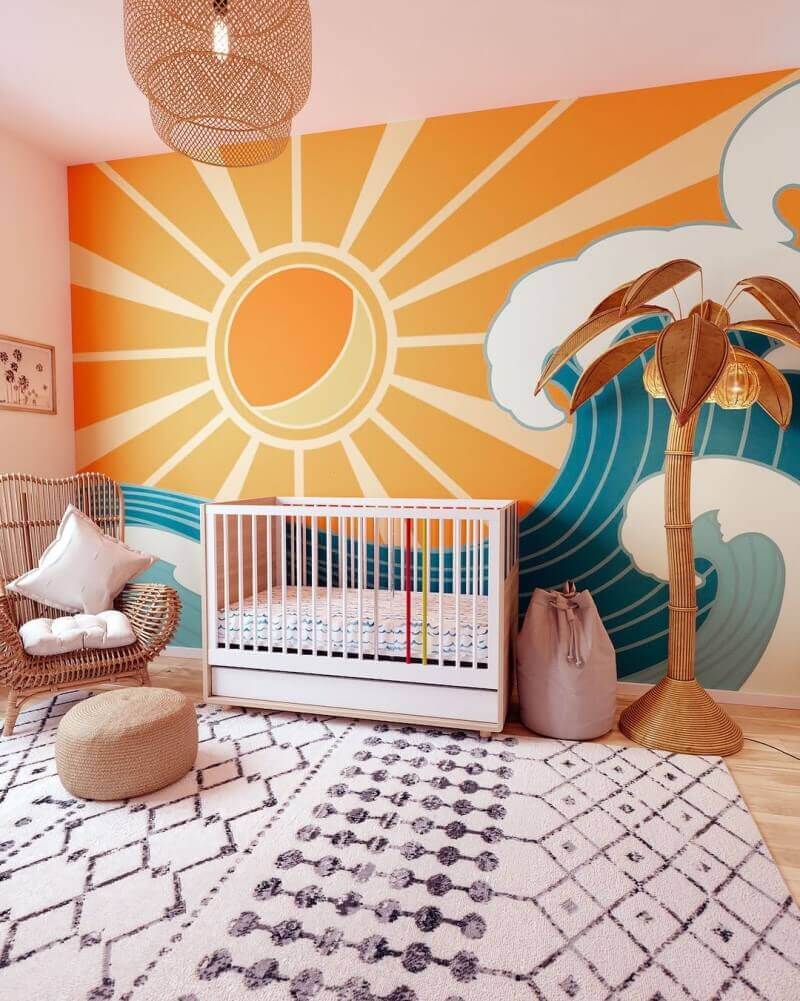 Prefer a palette that's on the brighter side? Here's a fun baby room idea: With the help of wallpaper, turn the nursery into a beach-themed baby room that's perfect for catching waves and zzz's. The vibrant colours are an instant mood lifter!
Tip #9: Decorate With A Gallery Wall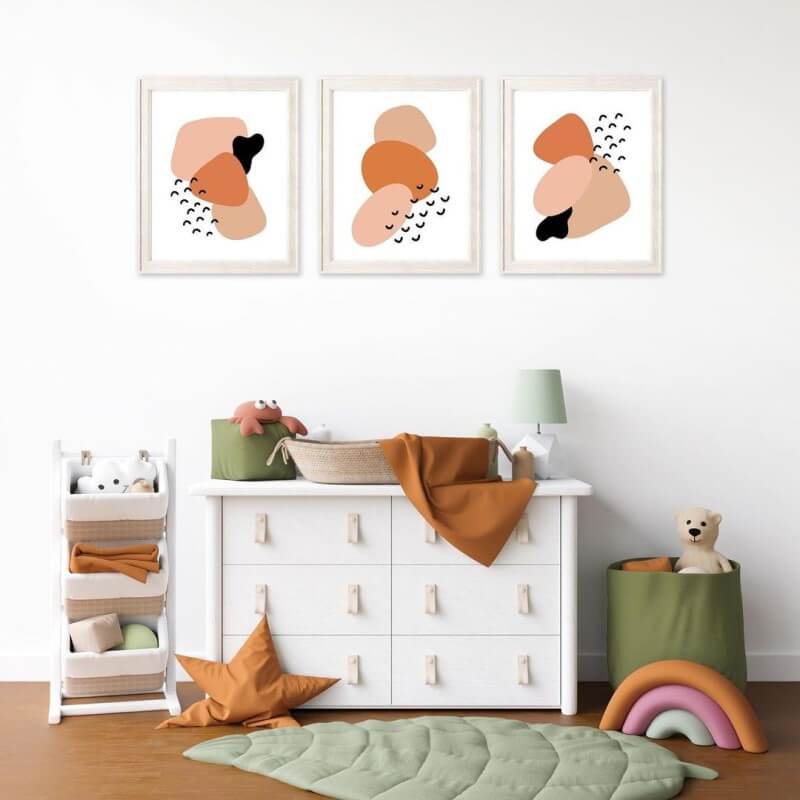 Why leave the wall space above the crib or changing table empty when you can hang up some fun photographs of abstract prints or family pictures? Make it a gallery wall by having a few photos arranged in a row or square and pick the same photo frame for all of them. 
Tip #10: Install A Mini Library To Display Books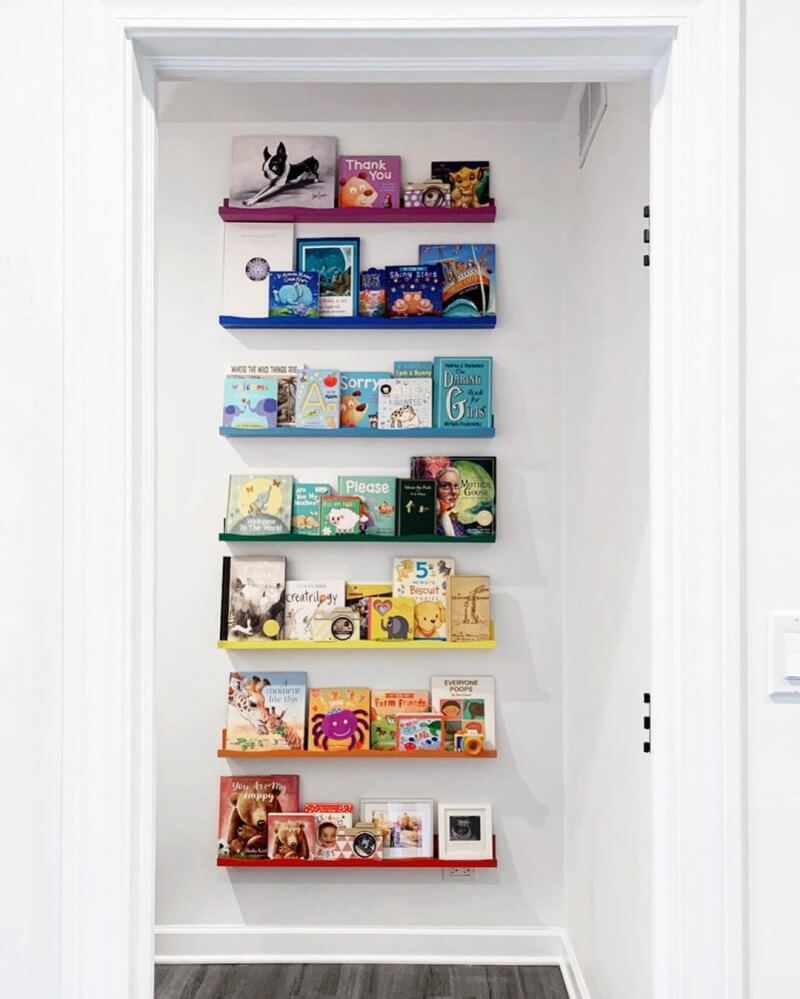 Soon enough, you'll be reading bedtime stories to your little bubba, so why not have a mini library in the nursery? Instead of a regular bookshelf, you could also install floating shelves. Then, colour-coordinate the books and arrange them in a rainbow sequence to double up as decor. Now that's a cool baby room idea! 
Tip #11: Try A Safari Or Nature-Inspired Theme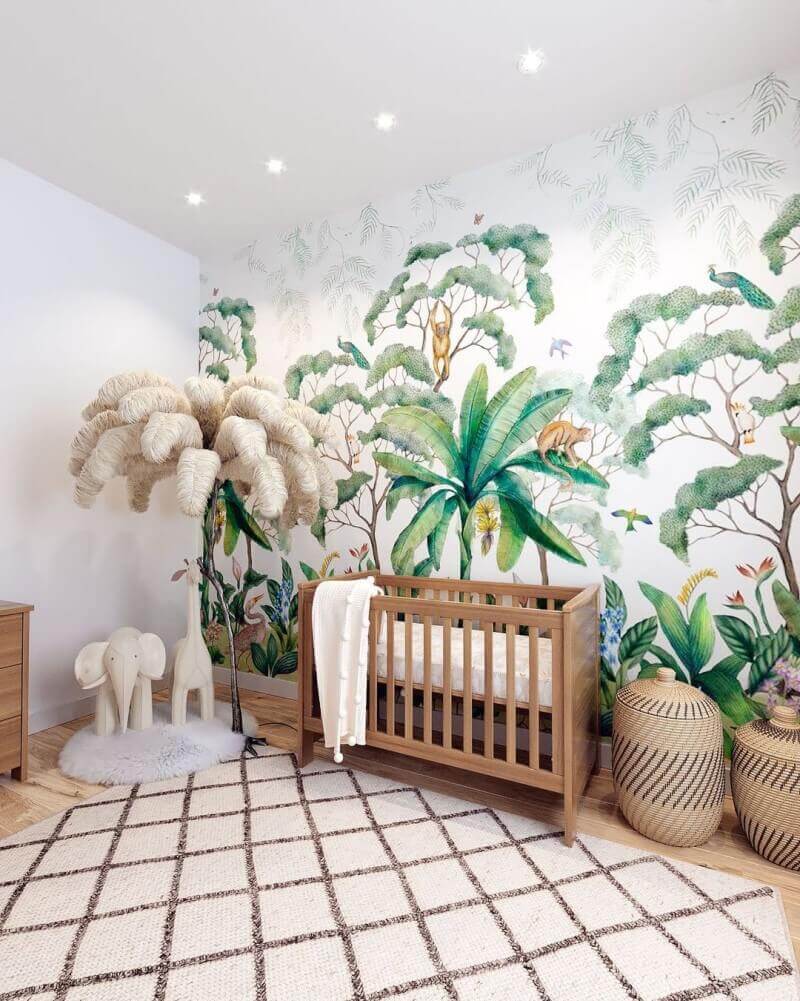 Kids love animals, which is why a safari-themed baby room is a great idea as it will be a fun space for them to grow up in. For something more ethereal and soothing, try going for a nature-inspired nursery with a lush tropical leaf wallpaper or jungle-print mural as the backdrop. 
Tip #12: Choose Fun Furniture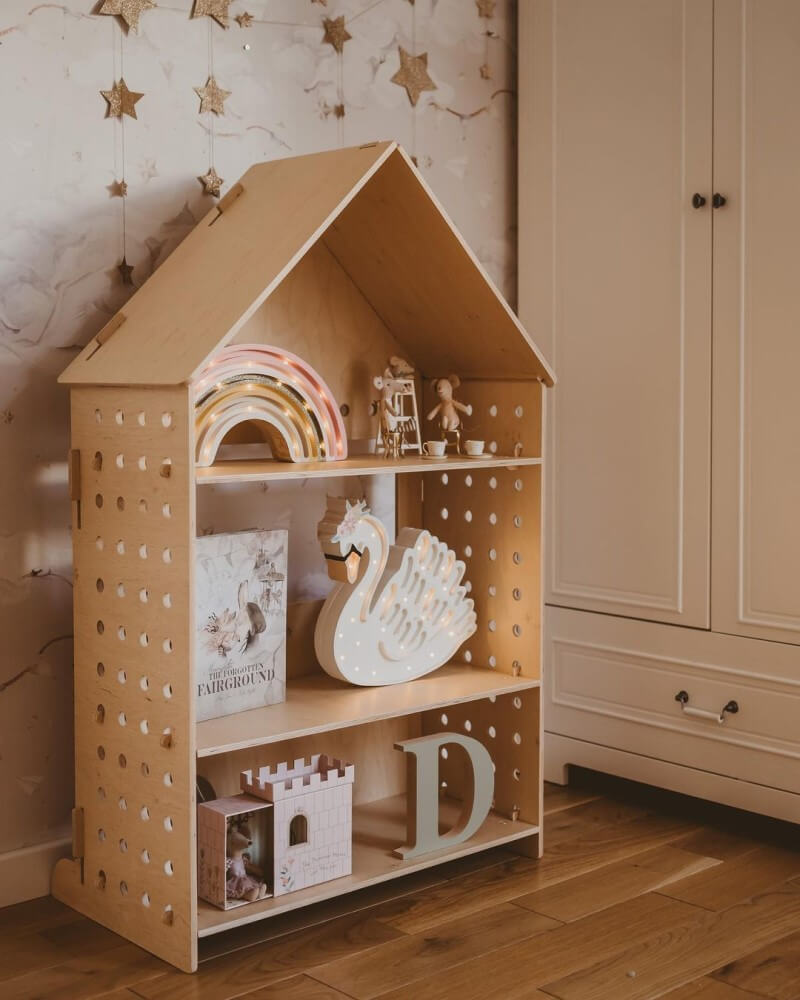 Instead of going for regular furniture, pick those that come in interesting shapes or textiles for a fun twist to ordinary items. For example, these round wooden stools that resemble animals, or a shelf that looks like a dollhouse is a good idea for baby rooms.
Tip #13: Include Cute Storage Systems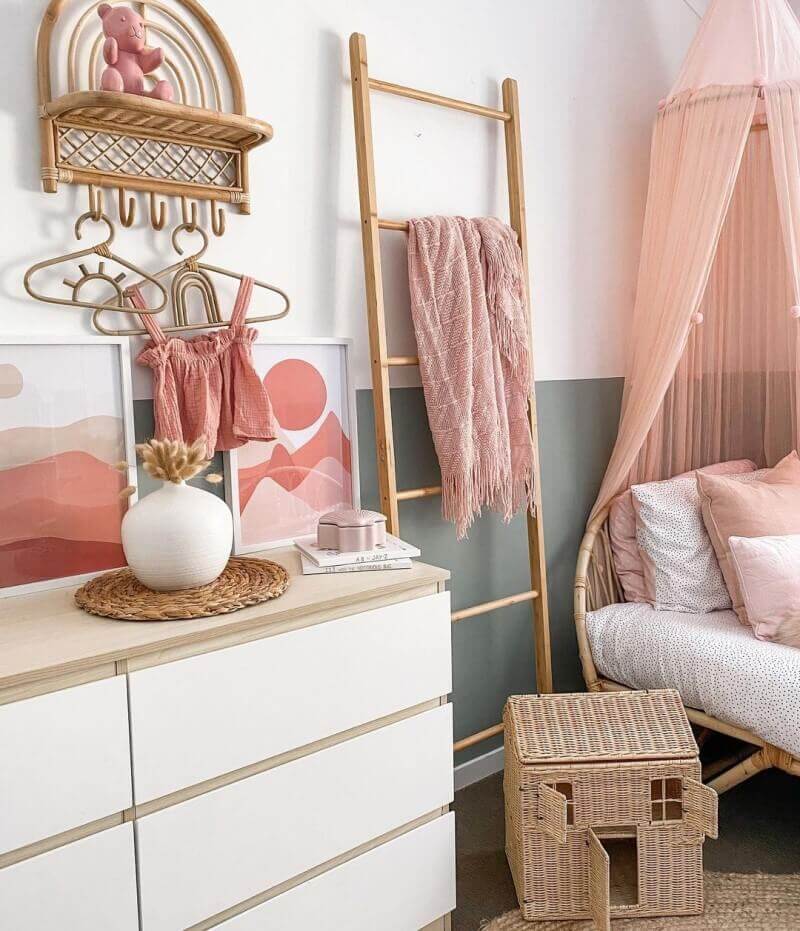 Baby rooms should never be a bore, so try to include as many cute storage systems as you can. For instance, a geometric wall-mounted open shelf is a nice way to display adorable ornaments, while a decorative storage ladder is great for easy access to blankets and towels. 
Tip #14: Personalise The Nursery With Your Child's Name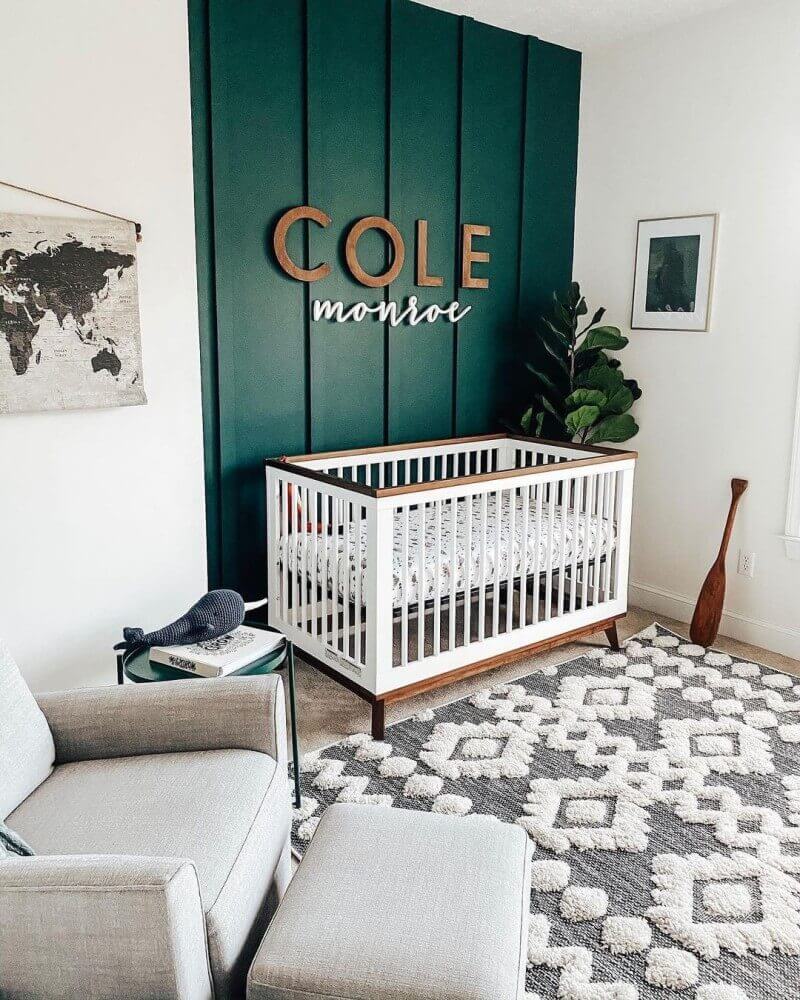 One of the best baby room decor ideas is to add a personalised touch to the nursery. This can be done by incorporating your baby's name on the wall with wooden or metal alphabets (or even LED-lit letters). Customised cushion covers or other knitted items work too. 
Related: 100 Most Popular Girl And Boy Names To Choose For Your Newborn
Tip #15: Make A Growth Chart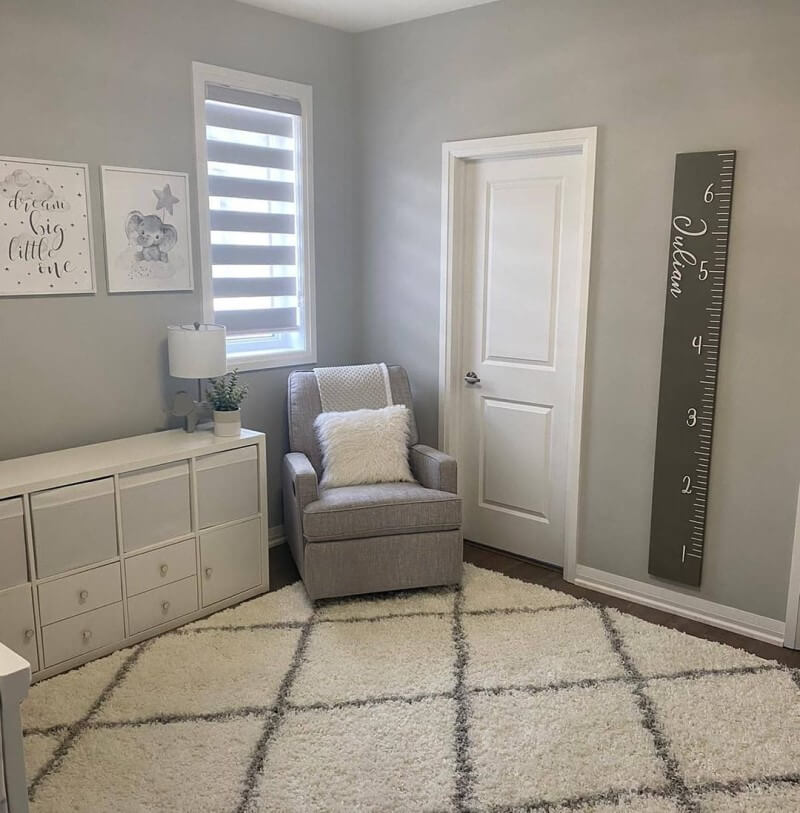 Fact: Babies grow incredibly quick! Hence, it's good to have a growth chart in the nursery as it'll be useful to keep track of their height while enhancing the room's aesthetic. You could either opt for a removable wall sticker or wooden plank style that you can hang up. 
Create A Cosy And Inviting Nursery With These

Baby Room Decor Ideas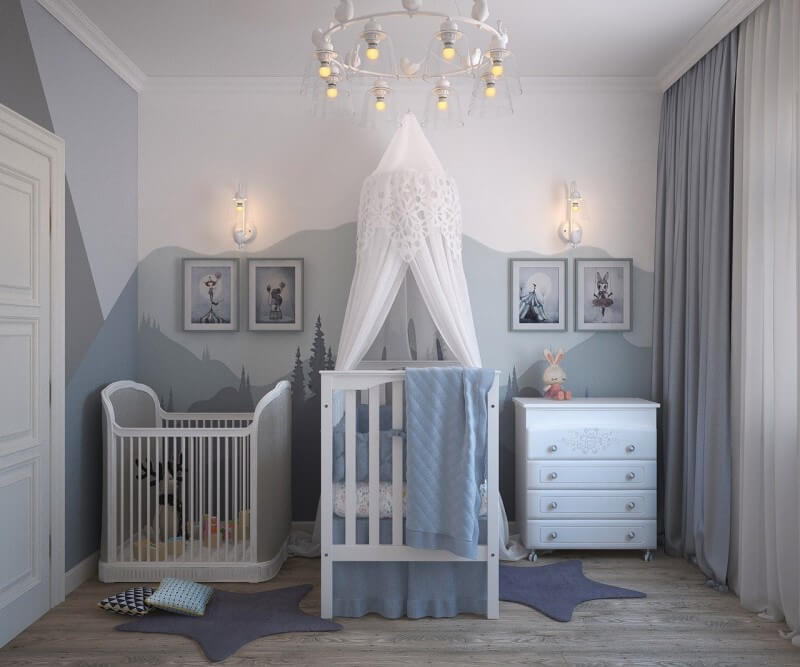 Although your baby may be too young to appreciate your baby room decor ideas, having a cosy and cheery nursery can be helpful. For starters, your baby will have a warm and welcoming space to snooze in. And as for parents, nothing beats having a practical and comfortable area in your home to feed and play with your baby. 
Heading out of the house with your newborn by car? Make sure you're equipped with the right baby car seat. Here are some tips and recommendations.