Ready to take your tiny tot for a ride in the car? Then you'll need to invest in a baby car seat! A good quality car seat is important not only to ensure the safety of your kids but also for a smoother and comfier car ride. Plus, car seats are now a going-out essential as they're a mandatory requirement in Malaysia as of January 2020. Need help picking one? Below, we break down a few tips on choosing the best baby car seat and round up some great options for kids of various age groups. 
How To Choose The

Best Baby Car Seat

 
Consider Your Baby's Age And Size
Depending on the age of your baby or child, you will have to pick a specific type of car seat that's tailor-made for their height, weight, and size. The general age groups can be broken down into newborns up to two years old, toddlers aged two to four, and children aged four to 12. 
Understand The 4 Types Of Baby Car Seats
Based on your child's age group, these are the best types of baby car seats that are recommended for them: 
Look Out For Essential Features
A few important things to look out for in a baby car seat? Safety features such as a five-point harness system and side-impact protection as well as ease of installation. Don't forget to pick a breathable fabric that's easy to clean (better yet if it's water-resistant). After all, apart from the comfort factor for babies, things will be less messy too! 
Best

Rear-Facing

Baby Car Seats

For Newborns Up To 2 Years Old
Joie I-Snug Car Seat Carrier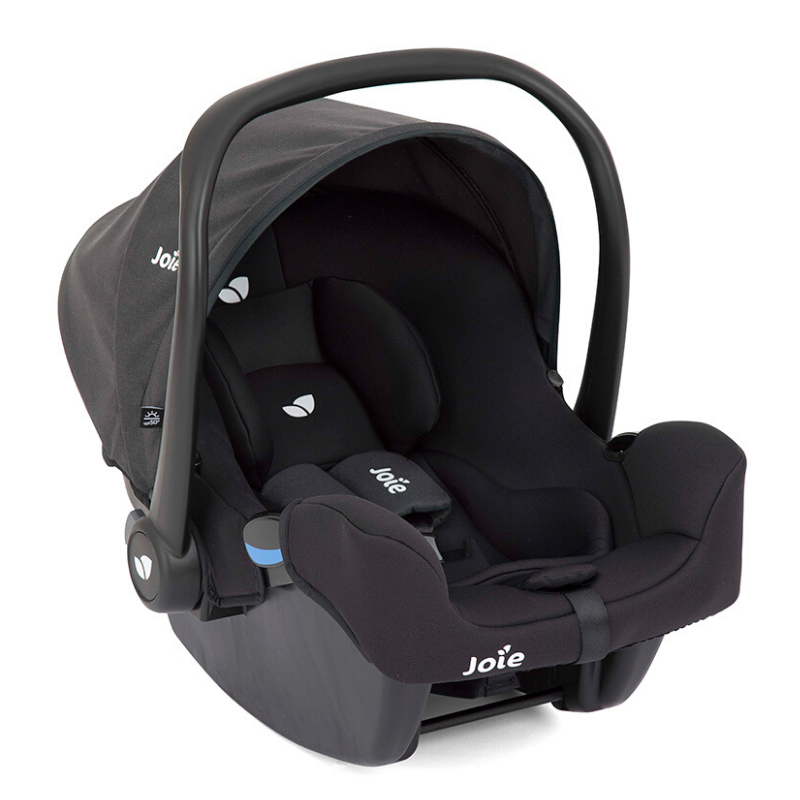 If you're looking for the best baby car seat that's lightweight while offering premium safety, you'll find that in Joie's i-Snug Car Seat Carrier. Weighing at just 3.25kg, it comes with an exclusive Tri-Protect headrest comprising three layers of memory foam inside the side wings and infant pillow for maximum cushioning against impact. Along with a three-point harness system, it's also got a retractable UPF50+ sun canopy and removable fabrics that are machine-washable. 
Little One Baby 4-In-1 Newborn Infant Baby Car Seat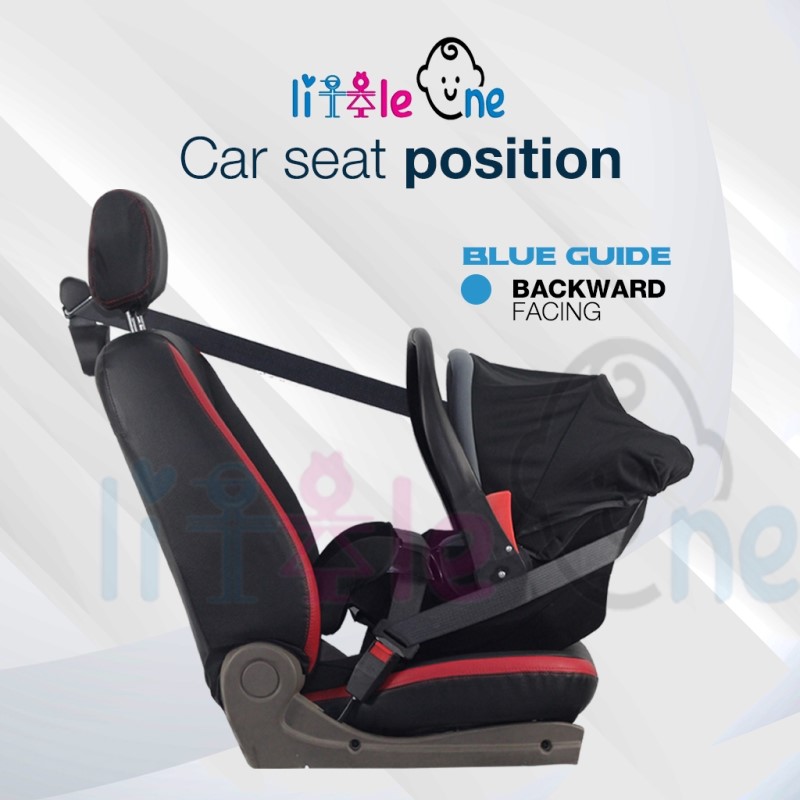 For a multifunctional option, the Little One Baby 4-in-1 Car Seat is a perfect choice for busy parents. Besides using it as a car seat to safely transport your child in a car, it also functions as a baby carrier, rocker, and is great for feeding your baby in. Moreover, you can rest assured that this essential baby gear is fit for the road (and your car) because it's been certified by the Malaysian Institute of Road Safety Research (MIROS) and the Road Transport Department (JPJ).
Mamakiddies Desire 4-In-1 Newborn Car Seat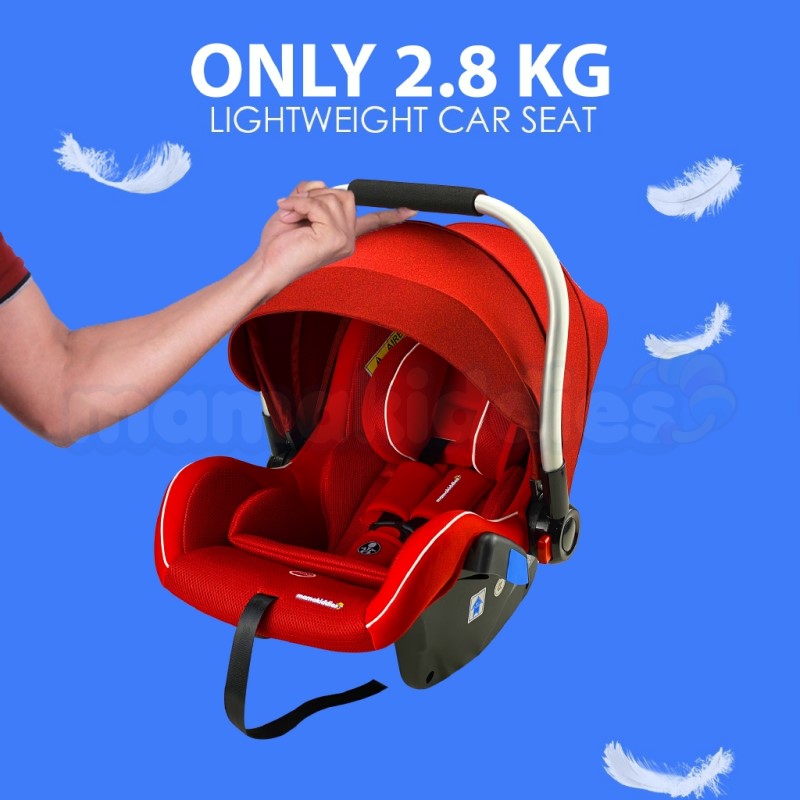 Another baby car seat that's been approved by MIROS and JPJ is this Mamakiddies Desire 4-in-1 car seat that's specifically designed for newborns. From rocking your baby to sleep to ensuring they're comfy as you drive around town, this car seat ticks all the right boxes for a parent-to-be. What's more, every Mamakiddies car seat owner is entitled to a lifetime warranty.
Best

Forward-Facing

Baby Car Seats

For Toddlers Aged 2 To 4 Years Old
Sweet Cherry Forward-Facing Car Seat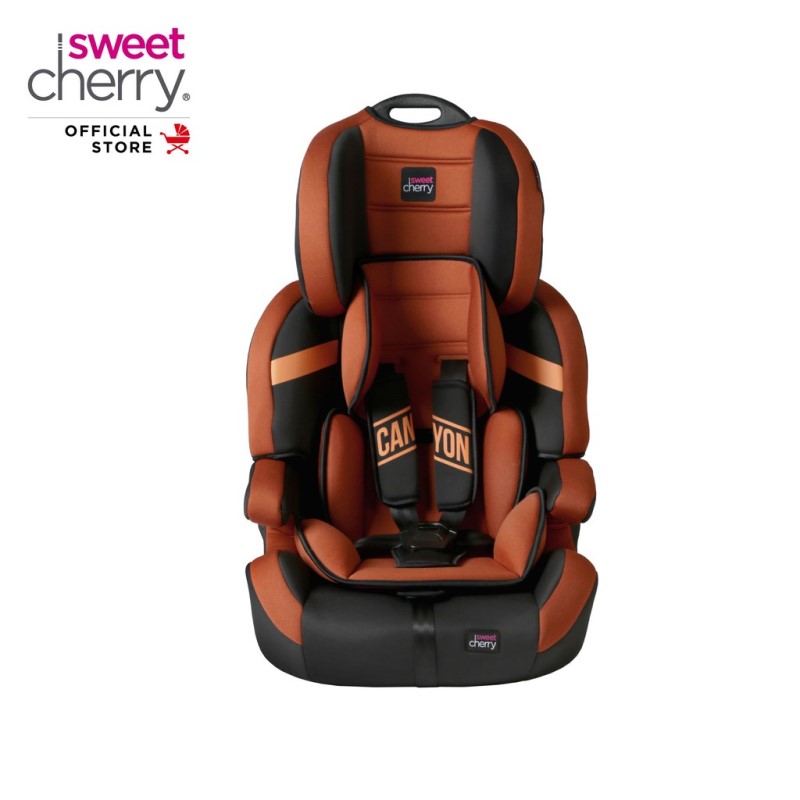 For toddlers, your best baby car seat option is a forward-facing style that comes with safety belts to keep them in place. This Sweet Cherry Forward-Facing Car Seat is a classic variant that's suitable for toddlers weighing as light as 9kg. Of course, you can expect it to be equipped with safety features like a five-point harness system as well as a one-pull safety harness. Not sure how to install it? They've provided a handy video tutorial on that!
Chicco Gro-Up 123 Car Seat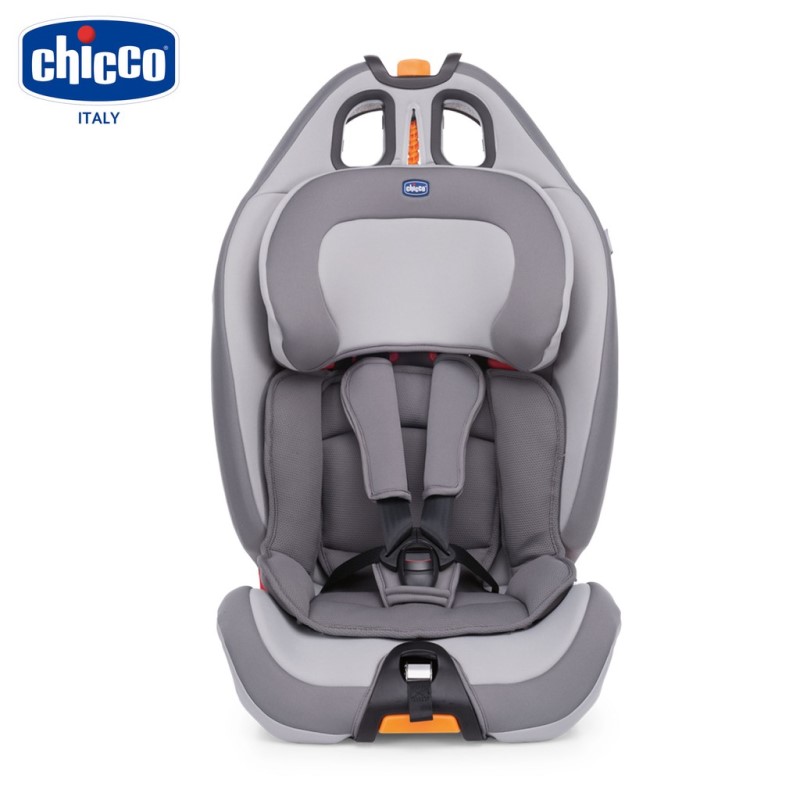 Ensure a pleasant journey for your precious tot with this forward-facing Chicco Gro-Up Car Seat which comes with all the features needed for optimum comfort. For instance, a padded reducer cushion in 3D net and mesh for a cosy embrace. There's also an adjustable reclining backrest for a peaceful nap anytime. Made in Italy, this Chicco car seat is approved by the European Safety Standard (ECE). 
Joie Elevate Car Seat 
For a smooth ride even on longer trips, the Joie Elevate Car Seat does a good job at keeping tiny tots safe and sound. For starters, it offers complete side-impact protection plus Guard Surround Safety™ ventilated mesh side panels that help shield your toddler from head to hips. It's also got up to 10 headrest height positions that you can adjust with one hand. Another nice added feature? The integrated cup holder for your little one's essential beverages like milk and water. 
Best Booster Car Seats For Children Aged 4 To 12 Years Old
Snapkis Maxi Comfort Booster Seat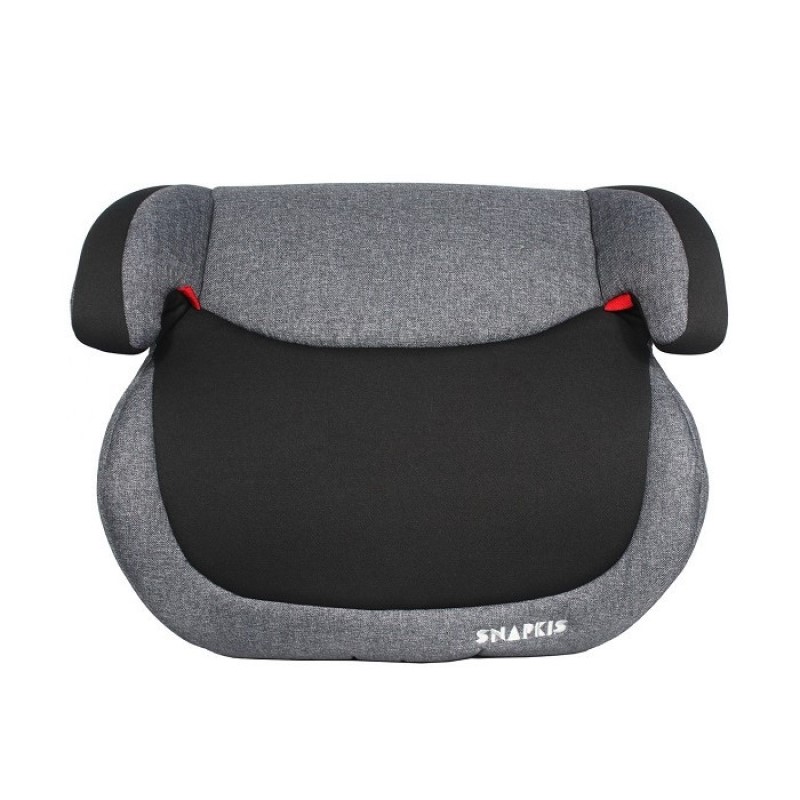 When it's time to do away with the front-facing car seats, a fuss-free booster seat is all you need for your growing child in the vehicle. This Snapkis Maxi Comfort Booster Car Seat is perfect for children who have outgrown their forward-facing seat but aren't the ideal height (yet) to use an adult seat belt. It comes with thick comfy cushions to hoist up the toddler so they're sitting at the correct height. 
Mamakiddies Booster Seat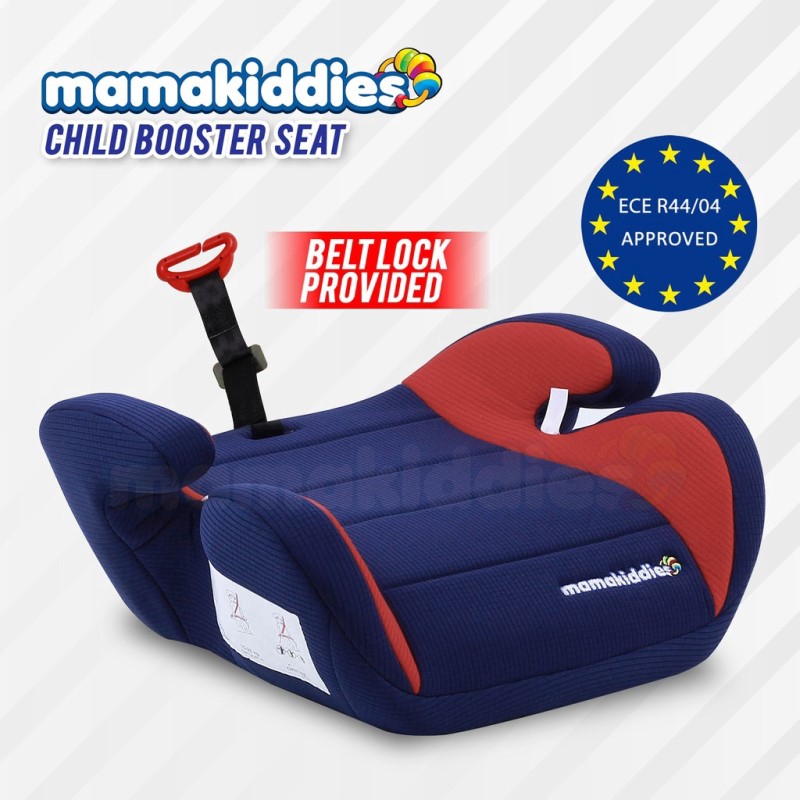 Looking for an affordable option? Consider the Mamakiddies Booster Seat that won't leave a hole in your wallet. It offers ultra-plush seat padding and extra foam for maximum comfort while giving your child the extra height to keep the adult seat belts properly positioned. Worried about spills in the car? Don't, because the booster seat has a washable cover that you can easily clean in the washing machine. Another bonus is that this JPJ- and MIROS-approved seat comes with a one-year limited warranty! 
Chicco GoFit Booster Car Seat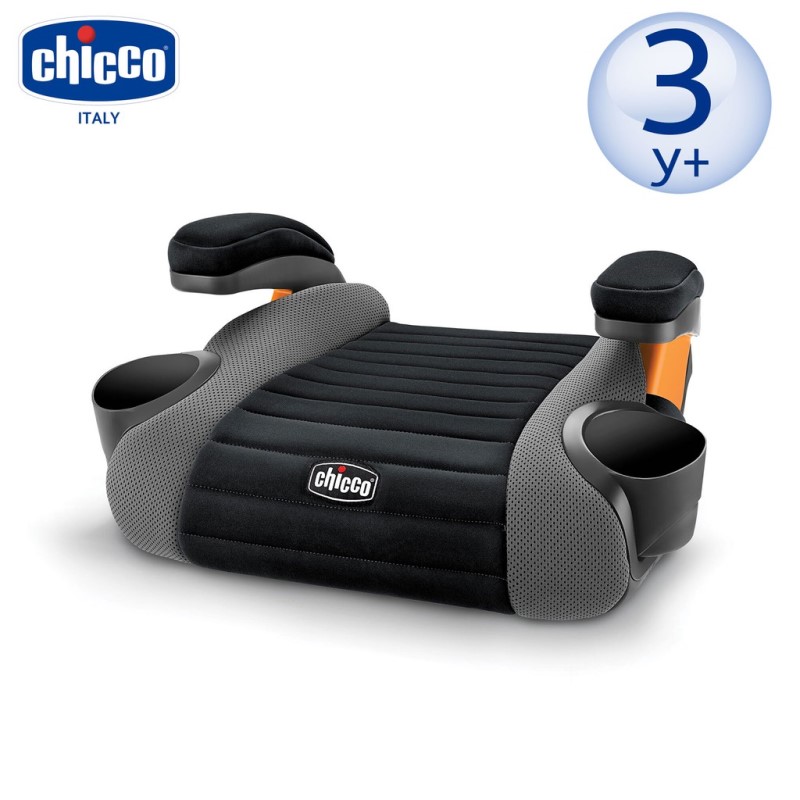 For active families on the go, this Chicco GoFit Booster Car Seat is the perfect addition to your vehicle as it accommodates growing children up to 50kg. Its ErgoBoost seat comes with a contoured design as well as double-foam padding that provides premium comfort and support. Moreover, its built-in carry handle means transferring it from car to car is a breeze. Its smooth undersides also mean your vehicle seats are protected from any damage. Not using the attached cup holders? Simply fold them away to save space!
Best

Convertible

Baby Car Seats

For Kids Of All Ages 
Graco 4Ever All-In-One Convertible Car Seat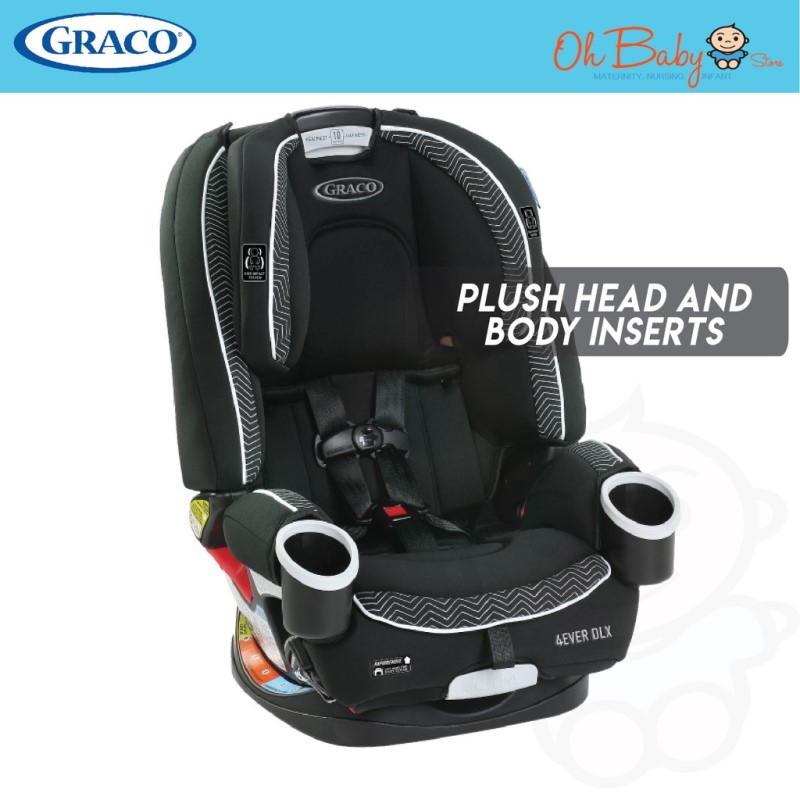 What a convertible baby car seat does best is that you can transform it to become a rear-facing seat or forward-facing seat, or even dismantle it to become a booster seat. In other words, you'll be using it for a long time as your child grows up! The Graco 4Ever All-In-One Convertible Car Seat, for instance, is a comprehensive option that offers all of that, along with 10 years of use. It also features 10 headrest positions, six reclining positions, and a LATCH system that makes installation easy peasy. 
Quinton Smart 360 Isofix Car Seat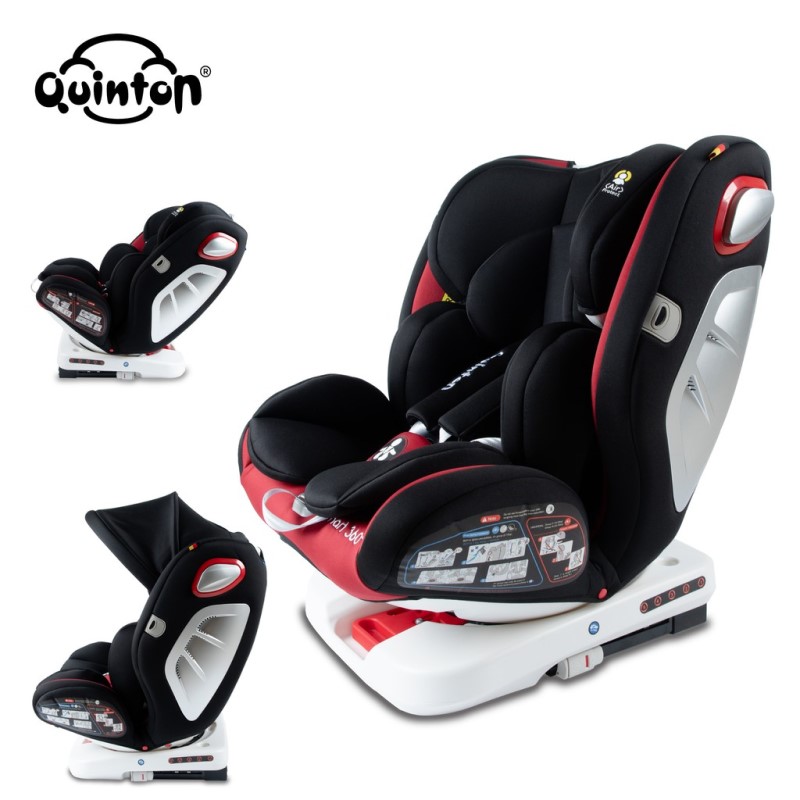 Another good convertible option for kids of all ages is the Quinton Smart 360 Isofix Car Seat that, as its name suggests, can swivel 360 degrees. Other notable features include an easy recline mechanism comprising 11 levels of which the headrest can be adjusted to. To further accommodate a growing child, its inner seat cushions can be separated and adjusted to four different positions to fit your child's current size. It comes with three years of warranty too! 
Ensure Your Little Ones Are Safe On Board With The

Best Baby Car Seat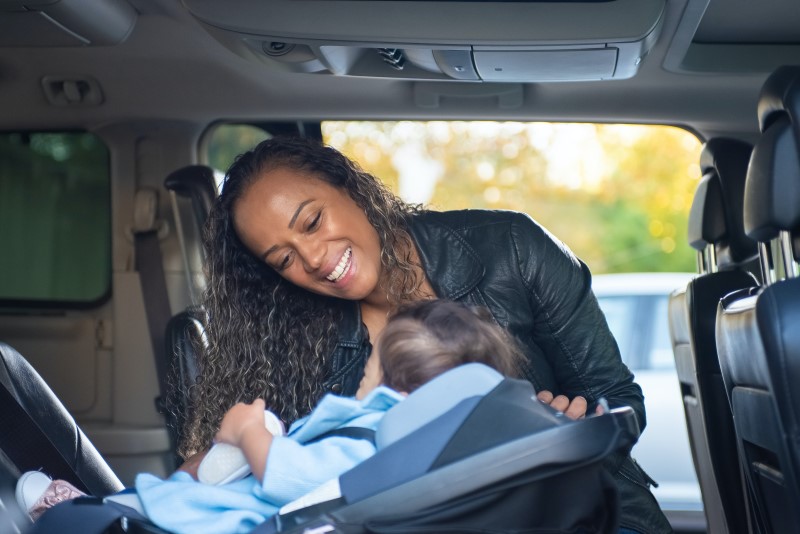 Whether you're looking for the best baby car seat for a specific age group or a multifunctional one that can accommodate your child's growth, we hope this list has given you some great options to consider. Now you can take your child for a spin around town sans worry! Need a new stroller for your expanding family? Check out our article on the different types of double strollers.