The gaming landscape today is a lot different than the years before. In the good old days, we plonked down hard-earned cash to get our hands on PC games on a disc. In our current age of fast broadband Internet, free games for the PC are widely available to everyone. And no, we are not referring to the simplistic, flash-based games. These are AAA-level games we're talking about. If you find yourselves strapped for cash but have loads of free time to spare, we guarantee that these best free PC games will give you endless hours of fun! Zero deaths to your wallet, guaranteed.
8

Best PC Games Available For Free
Fortnite
Fortnite has become gaming's biggest cultural phenomenon. It evolved from a simple Battle Royale shoot 'em up to include everything from virtual concerts with real music artists to world premieres of exclusive movie clips. Then there are the playable character crossovers which see the likes of the Avengers, The Mandalorian, Ryu from Street Fighter, and more battling it out.
There is always something new (and bonkers) going on in the world of Fortnite as the developers continue to conjure up surprises and break gaming conventions at a rapid pace. For the gamers, it means endless exciting new content, and that makes it one the best free PC games you can play.
Play Fortnite here.
Call of Duty: Warzone
Fortnite's cartoonish graphics may not appeal to everyone. For fans of shooters who prefer a more realistic-looking Battle Royale game, few can top what Call of Duty: Warzone has to offer. The COD series has been one of the best-selling games of all time, and now its free-to-play multiplayer spin-off Warzone brings all the bombastic action to everyone. Run-and-gun your way to be the last man standing among 150 players in massive maps!
Play Call of Duty: Warzone here.
Rocket League
What do you get when you combine football (or soccer for some) with rocket-powered cars? You get Rocket League! The unlikely union between the two elements birth a new game scenario in which instead of sprinting players clad in boots, you control a variety of vehicles with boosters to guide a giant soccer ball into your opponents' goal. Cue the mayhem! Rocket League was initially made for retail before it transitioned to a free-to-play model with microtransactions in September 2020.
Play Rocket League here.
Destiny 2
Destiny is a top-tier action MMO (massively multiplayer online) game with first-person shooter elements, and its sequel is made free-to-play. In Destiny 2, you play as a Guardian, defender of the Last City of humanity, in a solar system under siege by infamous villains. There will be a cinematic storyline, co-op missions, and a handful of PvP (player-versus-player) modes to keep you entertained.
Play Destiny 2 here.
Genshin Impact
Genshin Impact has been making waves lately, and you probably have caught a couple of ads for the game in one way or another. The anime-style game is an open-world, action role-playing game. You play as one of four interchangeable characters exploring the fantasy world of Teyvat. Set out on a quest with your companion to search for your lost twin in a land ruled by seven major nations, and gods. If you like games like The Legend of Zelda: Breath of the Wild with its unique visual style, you will feel right at home with Genshin Impact.
Play Genshin Impact here.
MapleStory
Yes, MapleStory is still alive and kicking. The charming 2D MMORPG that was first released back in 2003 has truly stood the test of time. As of 2020, the game has reached over 180 million registered users worldwide. It gained some renewed interests recently over a collaboration with BTS—the world-famous Korean boy band—for some special outfit items with unique designs. MapleStory is suitable for players of all ages, and will surely appeal to those who appreciate cutesy graphics and characters.
Play MapleStory here.
Hearthstone
The best free PC games are not all about fast-moving action and colourful characters. Hearthstone is a free-to-play online digital collectable card game by Blizzard Entertainment, the makers of classics like the Warcraft series, the universe on which this game builds upon. In the turn-based card game that pits two opponents against each other, you outwit your rival by playing with constructed decks of 30 cards along with a selected hero with a unique power. There are a few other multiplayer modes and challenges that you can explore.
Play Hearthstone here.
Pinball FX3
Hey, it's pinball! It made its way to this list of best free PC games as everyone loves some pinball action regardless of what type of gamer you are. When was the last time you played a pinball game besides the childhood favourite 3D Pinball Space Cadet? Pinball FX3 is the biggest, most community-focused pinball game ever created that features multiplayer matchups, user-generated tournaments, and league play.
There are also single-player modes if you prefer to play solo. The free-to-play game offers several free pinball tables, but you can purchase more if you fancy some Marvel- or Star Wars-themed tables. 
Play Pinball FX3 here.
The Fun Never Stops With These

Best Free PC Games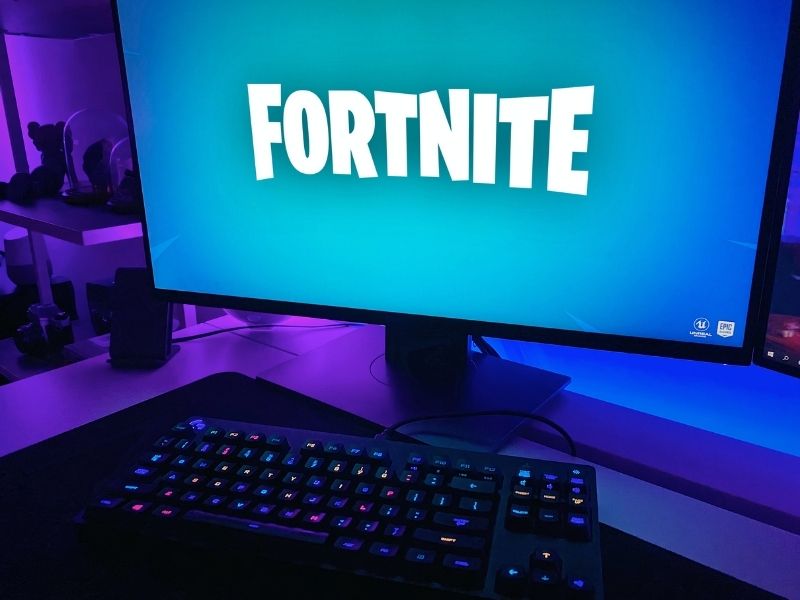 What we have here is just a tiny selection of the best PC games available for free. Some of them are also playable on other platforms like consoles and smartphones. The point is, you do not need to shell out any money (if you choose not to) to have an equal amount of fun as the PC games on retail. With constant updates and new content being released periodically, the games are sure to get you hooked for months!
In case you missed it, we have also picked some of the top upcoming RPG games on PC that you can explore right here.
Check out Tech Thursday for 1-day only lowest price, unbeatable deals and extra 20% Coins Cashback every Thursday!